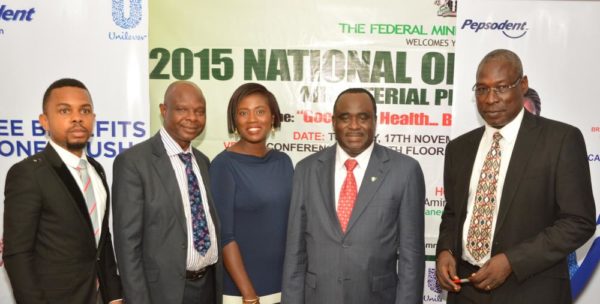 Ensuring that Nigerians have access to dental care and a cavity free future took centre stage in Abuja, on Tuesday as stakeholders in the health sector and dental experts gathered to affirm commitment to improve the oral health status of all Nigerians.
The occasion led by The Honourable Minister of State for Health, Dr. Osagie Enahire in collaboration with Unilever's Pepsodent Toothpaste, admonished Nigerians to see their oral health as closely integrated with their general health system as the mouth is the gate way to the body and several oral diseases are related to non-communicable diseases such as diabetes mellitus and hypertension.
Addressing newsmen during a press briefing to flag off the 2015 National Oral Health Week in Abuja, Dr. Osagie Enahire noted that recently, Nigeria has marked improvements in oral health system through the renewed vigour invested in oral activities in the country, most especially in the area of oral health promotion by all relevant stakeholders and policy makers. With the theme of this year's programme, 'Good Oral Health… Better Health for Nigerians', He said that the ministry is collaborating with relevant stakeholders to rapidly reduce the burden of these diseases through prevention, early detection and management of cases. On its part, Unilever pledged its continuous support to ensuring a cavity free Nigeria and seek to create a situation where every Nigerian, both child and adult, is cavity free and therefore smile naturally.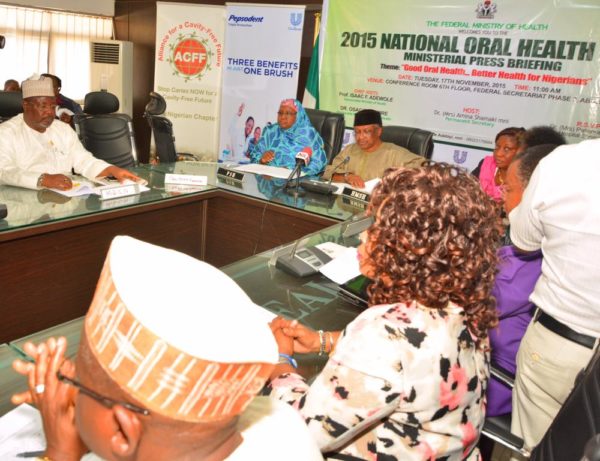 Category Manager, Oral Care, Unilever Nigeria, Bunmi Adeniba in her goodwill message said that Unilever is committed to improving the oral health of 10 million children in Nigeria by 2020 through Pepsodent Brush Day & Night schools programme, adding that about 1 million school children are being reached in 2015, the Pepsodent mobile dental clinic has also been delivering FREE dental care to thousands of Nigerians everyday across the country.
In his remark, the Brand Manager Pepsodent, Unilever Nigeria, George Umoh commented "We are driving positive habit change and promoting the culture of brushing twice daily – day and night- which is a global best practice to healthy (oral-care) living. Pepsodent Triple Protection is one big breakthrough formulation that guarantees protection against cavities, stains and bad breath and these are the most prevalent oral care needs in many homes".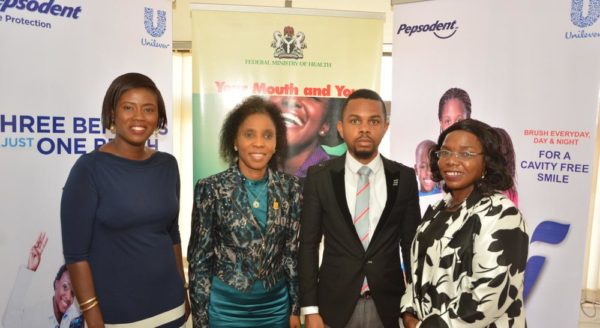 __________________________________________________________________________________________________
Sponsored Content