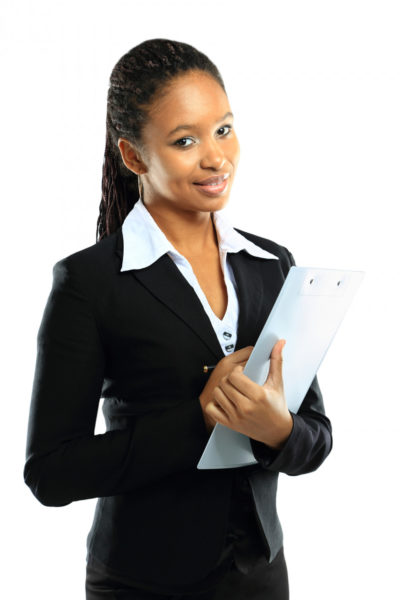 Aunty Bella is our agony aunt column on BellaNaija. We launched this column in the early days of BN and periodically feature issues sent in by BN readers. We hope the BN family can offer insightful advice as well.
***
I never figured I would be one of those people doing "Aunty Bella". It goes to show how much we all think we've got it together. So people, here's my story. It might be lengthy, but abeg, let me rant.
I have worked in a pretty large organization for the past four years. Some may say that because of my profession, I get to work directly with very principal officers both internally and externally; but I know it's mostly because of my personality. Think Alpha Female, Type A, and whatever terminology applies. I am trusted. I get things done. And I absolutely love to think on my feet.
I happen to have several immediate bosses I report to: all male except one female. Unfortunately, and with all due respect, my bosses are men who have weak personalities and do not like females who are assertive, or who question their perspective on any issue. They are very petty, stingy people.
I discovered this rather early and learnt to stoop to conquer. I became quieter and in the process I learnt a lot from them; work and personality wise. I grew so much and would have been the loser if I had not checked myself. These bosses, however, still resent me, yet I am the one they come to when they want to get things done well.
I overheard one asking HR for a replacement for me some months ago and he stopped giving me assignments even when I went to ask him pointedly. This went on until our CEO complained last month, saying I was lazy and not willing to learn. Whenever I misstep, rather than talk to me, they go and report me to our CEO and other people who have no business with the issue. They make indirect snide remarks about my not being married saying it's because "I do not have character".
They complain when I take permission to attend Conferences (which are all self-sponsored). One of them in particular comes into my office greets everyone and pointedly ignores me, asking about their welfare, their husbands, kids, saying how some people (me) would never achieve them. Mind you, I am not even 30, which seems to be the sell-by date with these sort of people. If that didn't make you laugh, don't come at me in the comments section.
They also spread terrible, malicious gossip about me which I would rather not go into.
What has prompted this SmS (Save my Soul) is the rhetoric of respecting your elders even when they are wrong. I simply cannot abide these men anymore. I used to be able to hide my feelings and thoughts but it's difficult to uphold the good upbringing I'm supposed to have.
I must add that my opinion of them is generally held. I just happen to be probably the only one whose "unamored" is obvious. When they talk, I adopt the siddon look approach, or what else would you do with someone who has said "I am happy when I see people cry. I am a sadist"? Or who blatantly ignores my degrees when writing my name, demotes me on paper or deliberating mispronounces my surname in meetings? For 4 years, kwa? Did I also mention that they like to use "Alternative Power Supply"?
My problem is that I have worked very hard to come into my own. I have accommodated all manner of identities, having lived most of my life thinking I had to be who people wanted me to be.
Something else happened today and I have come to my wits end. I don stoop sote e don become my permanent posture. I cannot continue to be less of myself and be saying "Hello from the Other Side", but I also admit I do not want to be taciturn and silently contentious which I have become.
Even if I leave this employ, it should not be because of them. It should be because I want to. I mean, every organization seems to have people like these in them so what I am experiencing so far may not even be the frying pan for others. For how long will I keep running?
Photo Credit: Dreamstime |  Tatsianama