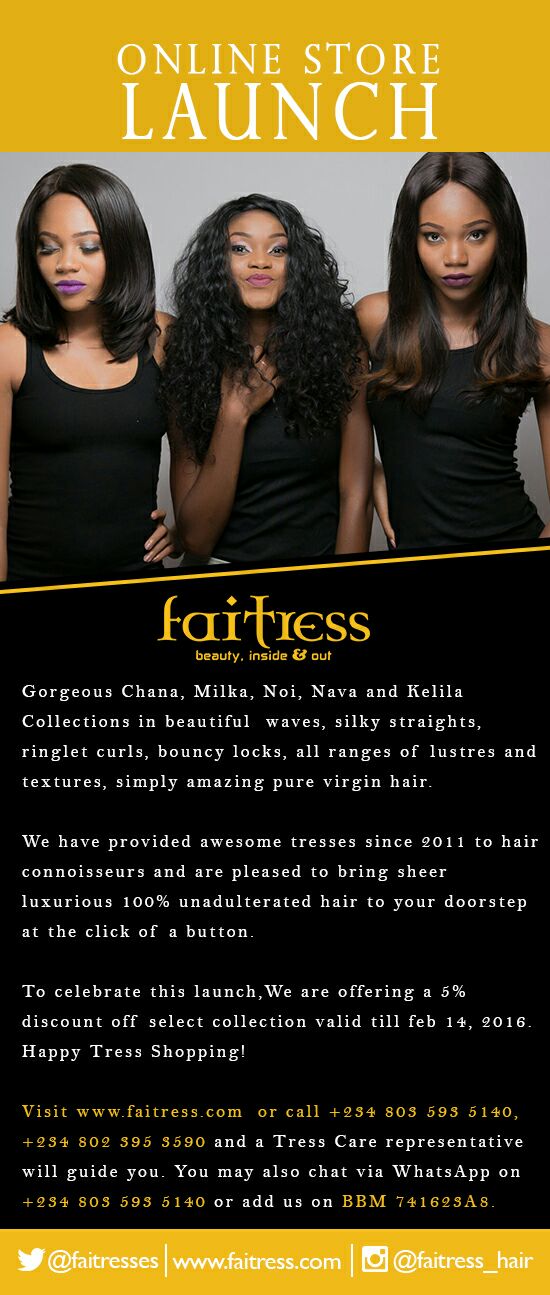 At Faitress, We offer gorgeous and exotic tresses in 5 beautiful collections with over 15 varieties. From curly to straight, short to long, we offer a wide variety to suit each person's unique taste and style.
We guarantee luxury 100% pure virgin hair always. We don't cut corners and promise you TRESSES TO TREASURE always.
Visit us online for your discount and receive your exclusive gift valid till February 14, 2016 only.
Order yours today by visiting our online store at www.faitress.com or call +234 803 593 5140, +234 802 395 3590 and a Tress Care representative will guide you.
Faitress Hair is also offering FREE consultations via our contact line: +234 802 395 3590.
Reach us via
Website: www.faitress.com
Email: [email protected]
Instagram: @faitress_hair
Twitter: @faitresses
_________________________________________________________________
Sponsored Content