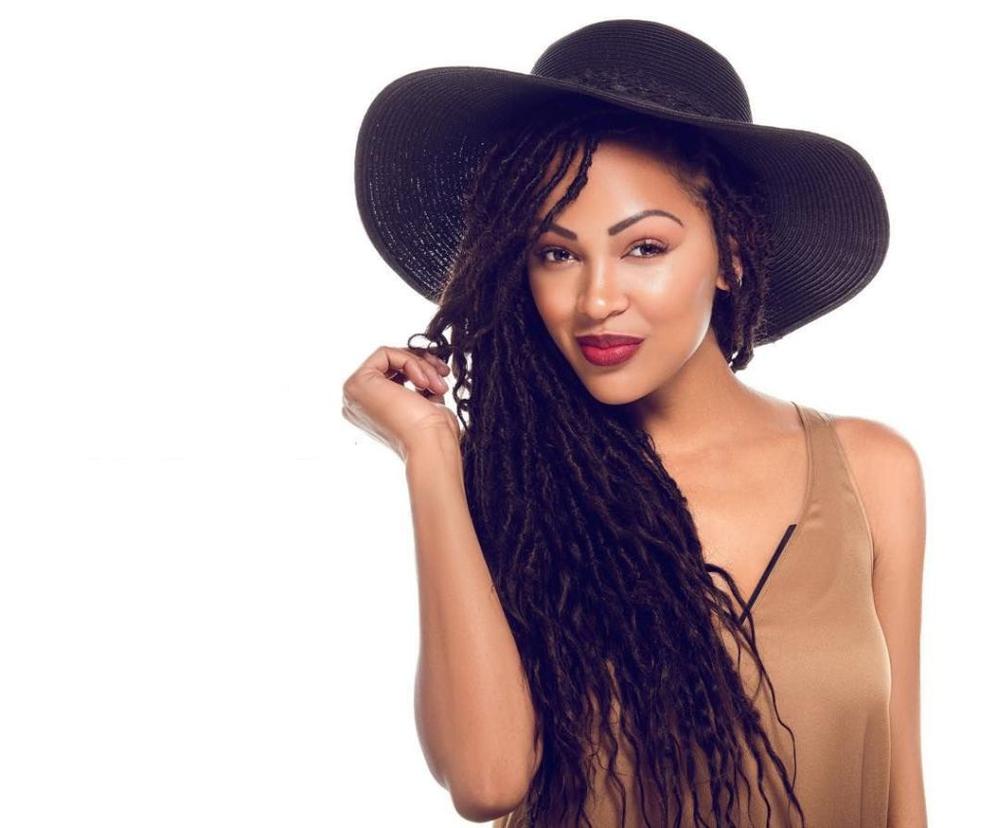 At the 2016 People's Choice Awards, Meagan Good made her red carpet appearance rocking a new look – Goddess Locs created by Mahogany Hair Revolution CEO, Dr. Kari Williams.
The Lisa Bonet-inspired signature hairstyle goes beyond making the actress look amazing; the style has also been created to celebrate all hair types in their natural state and to enhance the inner strength and beauty of each individual that adorns it.
The style is currently being sold, and has Meagan as the cover girl! Find out more on DrKariWilliams.com.
We are absolutely loving the campaign images which show the star rocking the locs. Check out more images of Meagan in the Goddess Locs below;
The hair is now being sold in a kit, and would enable you achieve this effortless look in a snap.