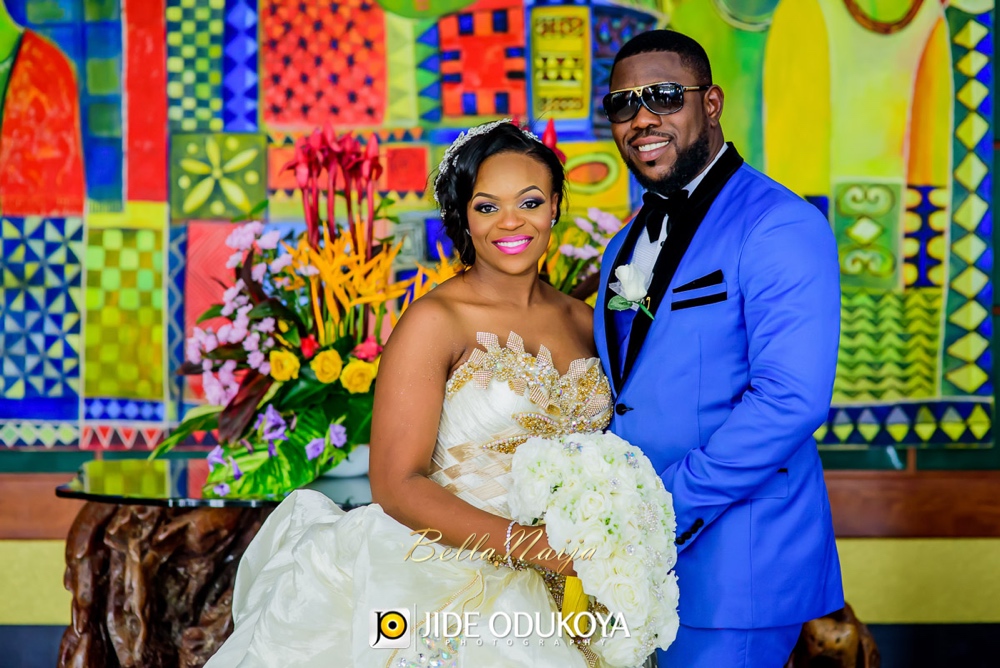 Princess and Henry's love story and wedding will always be legendary. Not only for the couple, but for the many well-wishers who have followed their epic wedding journey #PJenry2015 via the bride's social media – @princessjecoco, and BellaNaija Weddings. We featured their pre-wedding video, photos and love story – click here if you missed it, but we have their complete wedding journey – including a masked pre-wedding dinner and traditional wedding photos in Nnewi all here.
Their love story started with a definite intention – Henry went through Jennifer's sister and mother before he even approached her for a relationship, because he knew he wanted to marry her, and not to date or play around. It threw Princess off at first, but after he went above and beyond to be there for her after a ghastly car accident, she came to realize he only wanted the best for her, and they eventually fell in love.
Henry proposed aboard a yacht, on a vacation Dubai with both their mothers, then proposed again, after playing a trick on her that the ring was missing, just to surprise her on their Emirates flight back to Nigeria.
In their pre-wedding video, Princess and Henry recreated their love story, from love at first sight at a mutual friend's wedding, to Henry sending flowers and flying in from Port Harcourt to Abuja to meet her after a ghastly accident, their first date, then the two proposals. Their wedding video shows Jennifer's sleepless night before the big day, as her tummy was filled with butterflies before tying the knot, Iyanya's performance and more.
We bet you will notice the grand dresses the bride is rocking in her pre-wedding shoot, dinner, the couple's traditional attire, as well as her bridesmaids' dresses and reception dress … they are all by her label, Rare Vogue Couture.
BellaNaija Weddings wishes Princess & Henry a home as happy as their love.
~ Pre-Wedding Video by Obodos Films

~ Photography: George Okoro Weddings & Jide Odukoya Photography
How We Met
from Princess, the bride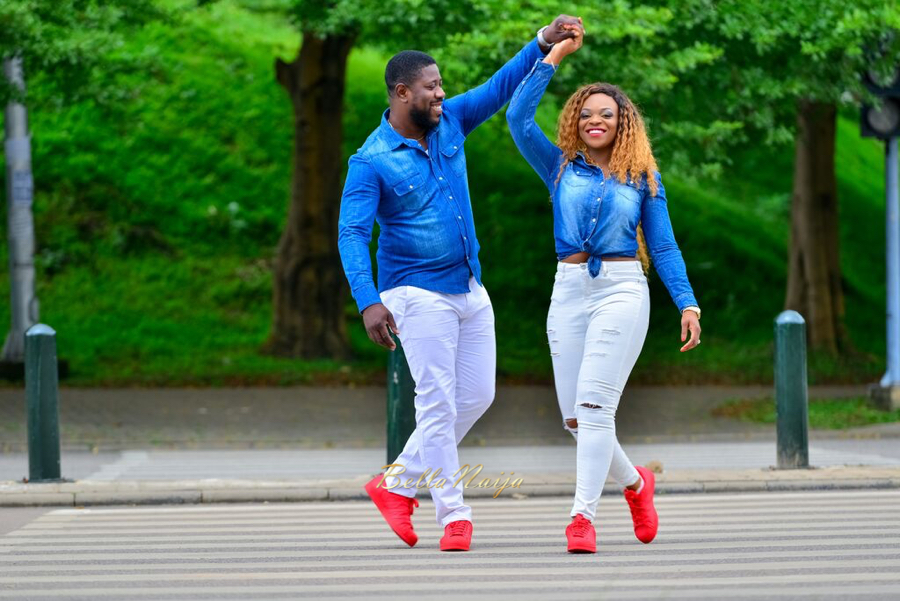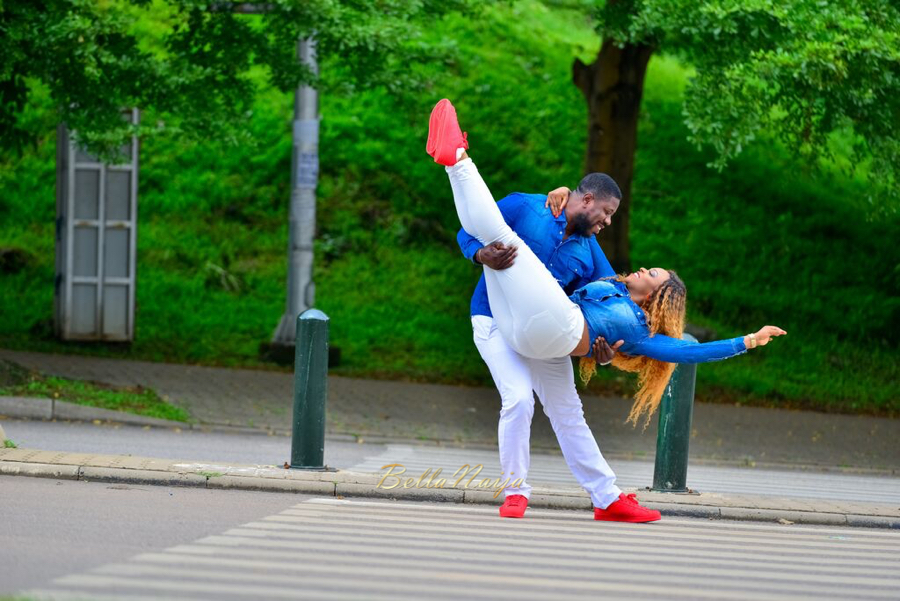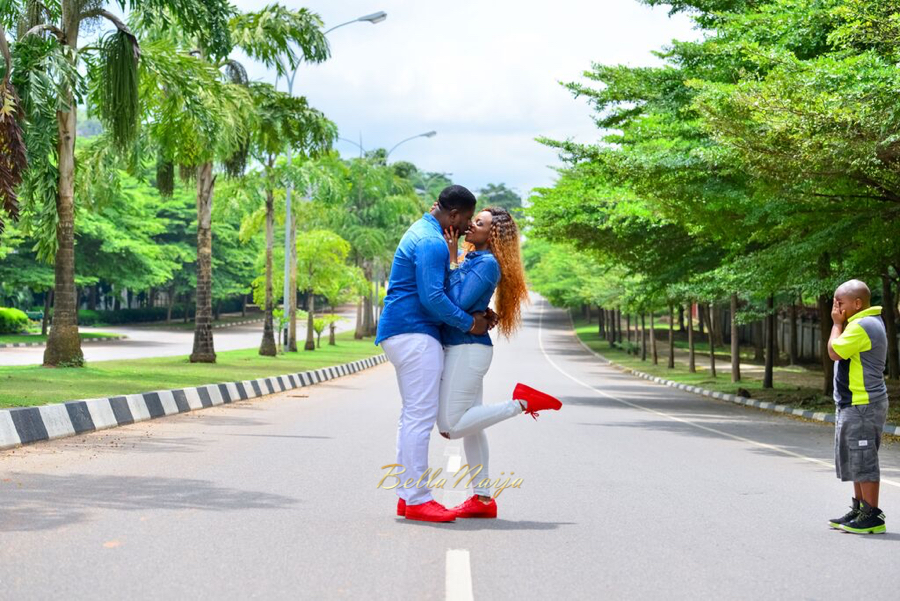 Henry saw me at a friend's traditional wedding and he said he loved me instantly. I didn't know anything about this until three years later, when his sister whom I knew, asked me for permission to give my number to her brother.
I gave her, thinking he was gonna call me but instead, my mum told me about him and how he loved me so much he wanted to marry me. I was in shock and quickly declined as I hadn't spoken to him yet. I was upset and uneasy about the process of going through my mum before talking to me, so that threw me off completely.
He called several times, sometimes I picked up, other times I ignored, he sent me flowers, gifts etc. I didn't care because I was in a relationship at the time. He took a lot from my stubborn head, half of which few can condone and I knew there was something about this guy.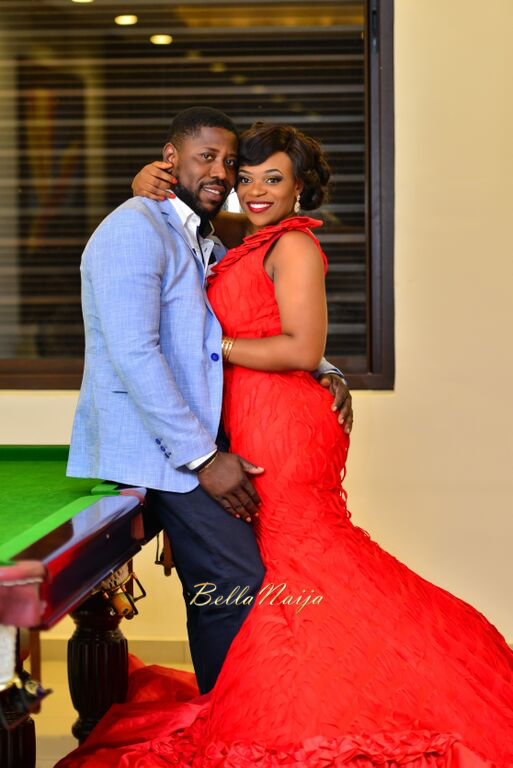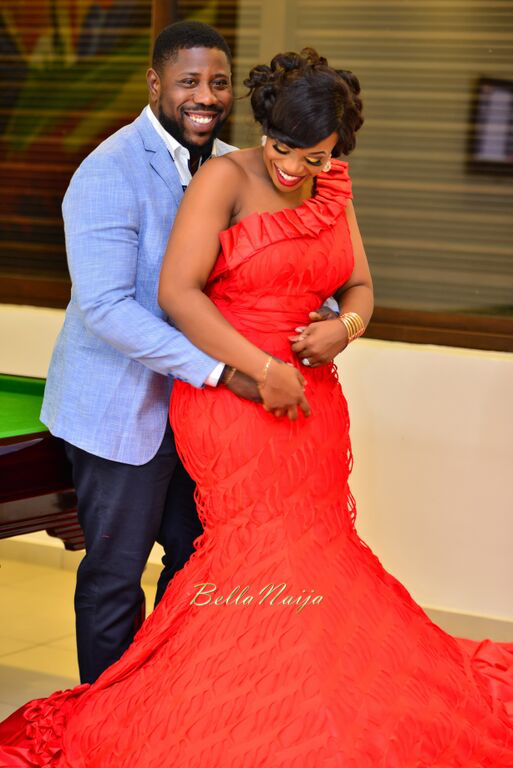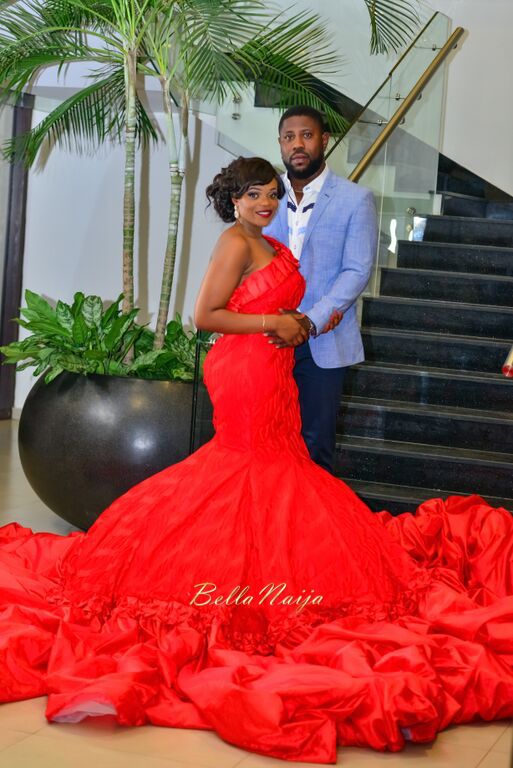 I asked him why he came for me after 3 years had passed and he said I was too young then and he wanted to marry me straight and not date me (story for the gods Lol). After my previous relationship ended I literally saw clearly how amazing this guy was and how he only wanted my happiness. I had a ghastly accident and he literally flew down with the next flight to see me.
I was like, "Damn Princess you can't possibly let this guy go." I have loved him since that day (although he doesn't know this so shhhhh! LoL) I really admired the fact that he knew what he wanted and consistently worked for it.
Since then, We have built a deep and amazing connection that is unbreakable.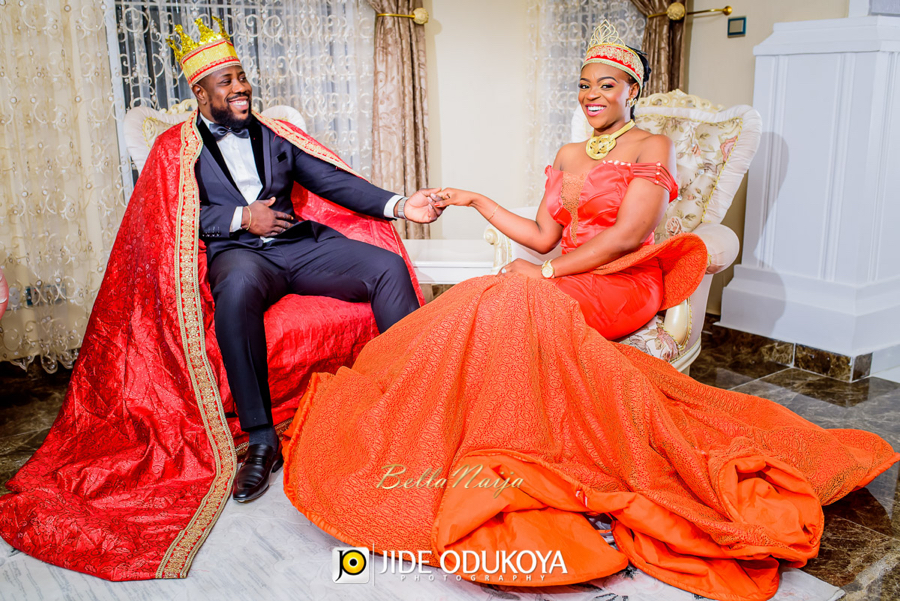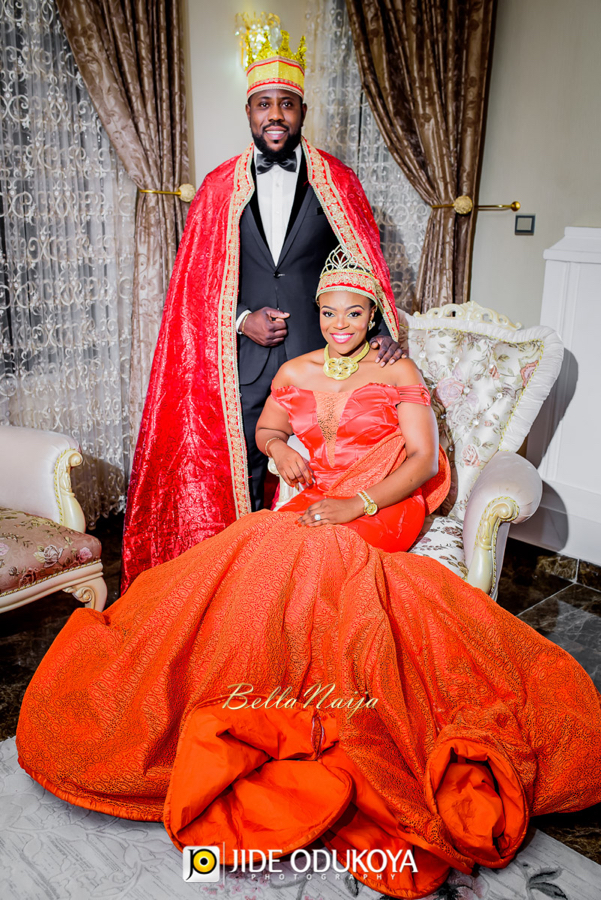 Double Proposal
by Princess, the bride
Henry and I were in Dubai for my birthday weekend and his mum and my mum decided to come as well. We were so excited as it was gonna be a family thing. On my birthday he threw me a party on a yacht with our friends and family present and it was really "Turnt Up" Lol. A lot of whispering went on throughout the day between both out mums and him so I suspected he was gonna pop the question as we had been talking about it.
After we all had a swell time, my cake came in as he gave me flowers with an amazing speech on how he had loved me from the first day he met me and all and how he wants to take it to another level etc. he tried getting ring out of his blazer but it was stuck, so everyone laughed hard ? he went on one knee and asked me to marry him with the most gorgeous diamond ring I had ever seen and I replied "YESS babyyy". Both our mums were screaming with excitement.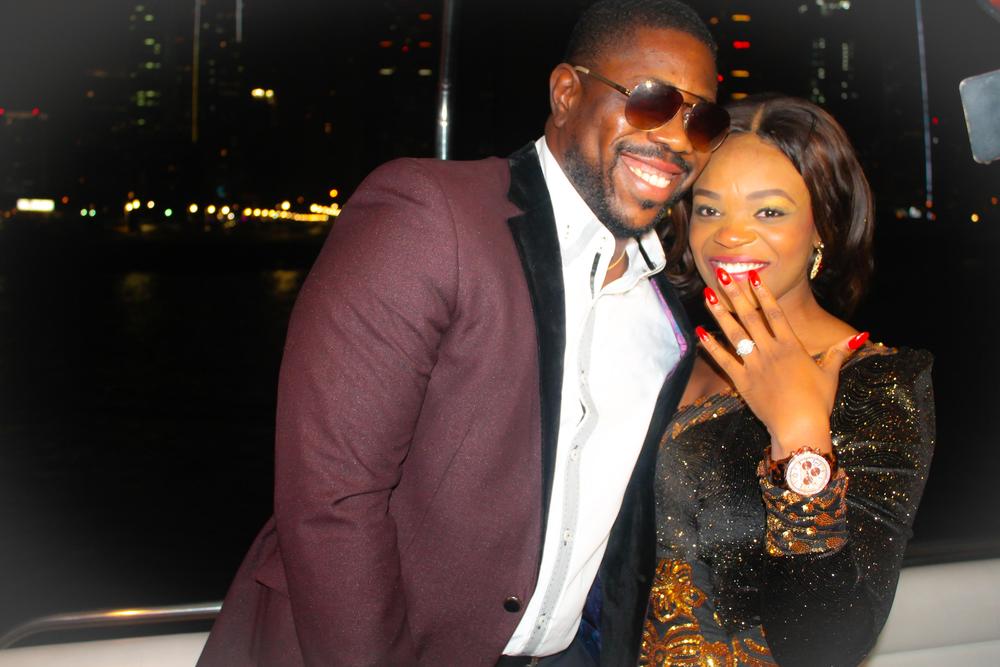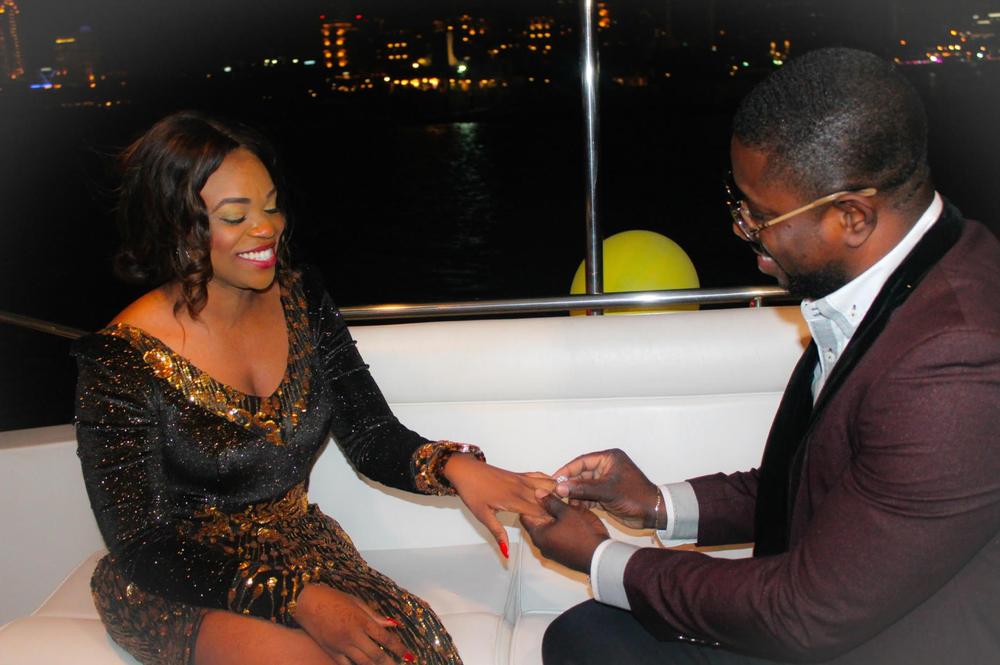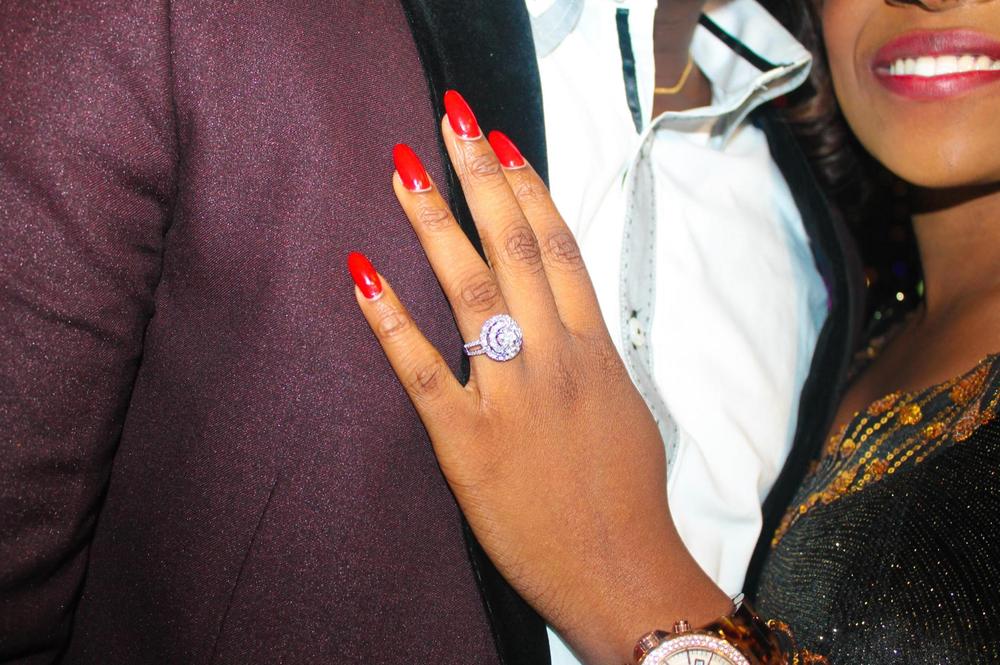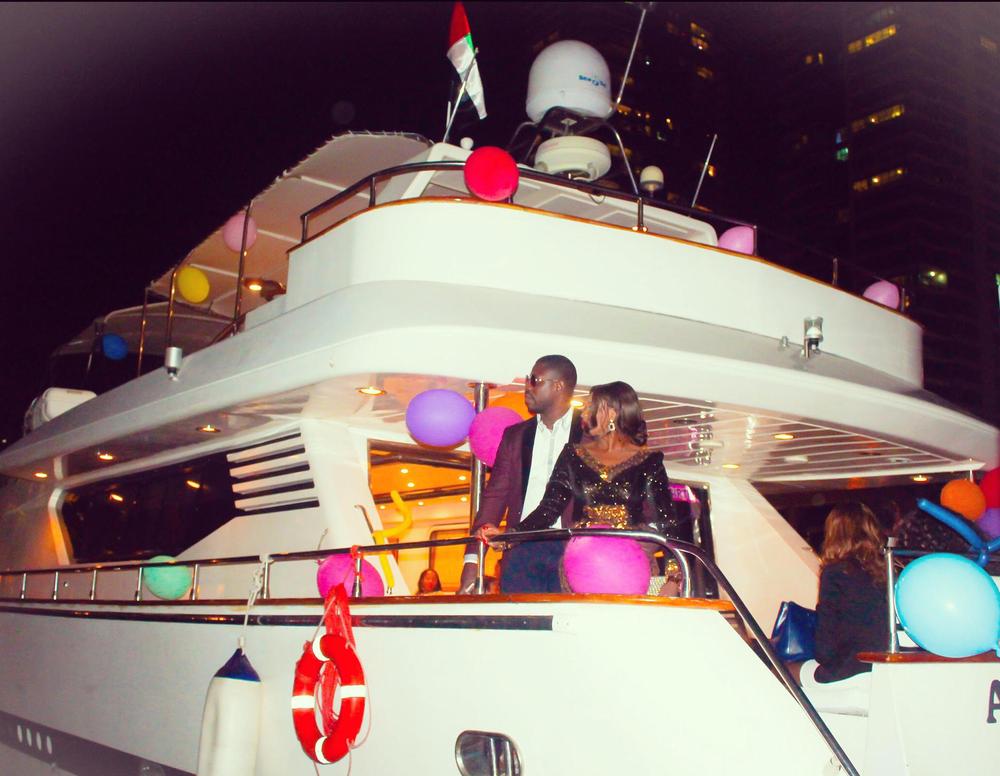 Henry knew I wasn't so surprised about the proposal so he had a few tricks up his sleeves. The next day we rushed out of the hotel as we were running late and I wanted to wear my ring so I opened my ring box only to find it empty and I recalled taking it off to shower on the toilet sink so it had to be there. We went back to the hotel to look for it, our mums both helped as well looking under the bed LOL! We ended up missing our flight as we were still searching for this ring. In my mind I was like, "how can I just get proposed to and I can't find my ring? What I'm a going to tell people? People would really think I was lying" hehe. Henry calmed me down and said he would talk to the manager of the hotel to look into this situation and help us find the ring and keep it, then we would tell someone to get it for me.
He encouraged me to board the next flight so that we won't be stuck in Dubai for another day as it's just a material thing. I was so upset I forced my self to board and I was gloomy throughout. About two hours into the flight, he told me he needed to use the restroom and he already placed an order for chocolate cake dessert for me.
The next thing I saw were cameras from my mum, his mum and the cabin crew, I was so lost and confused. The air hostess served me with fruits and a pice of chocolate cake which read, "will you marry me?" I was laughing my butt off and wondering why he was re-proposing until he have me a glass of champagne with my ring in it.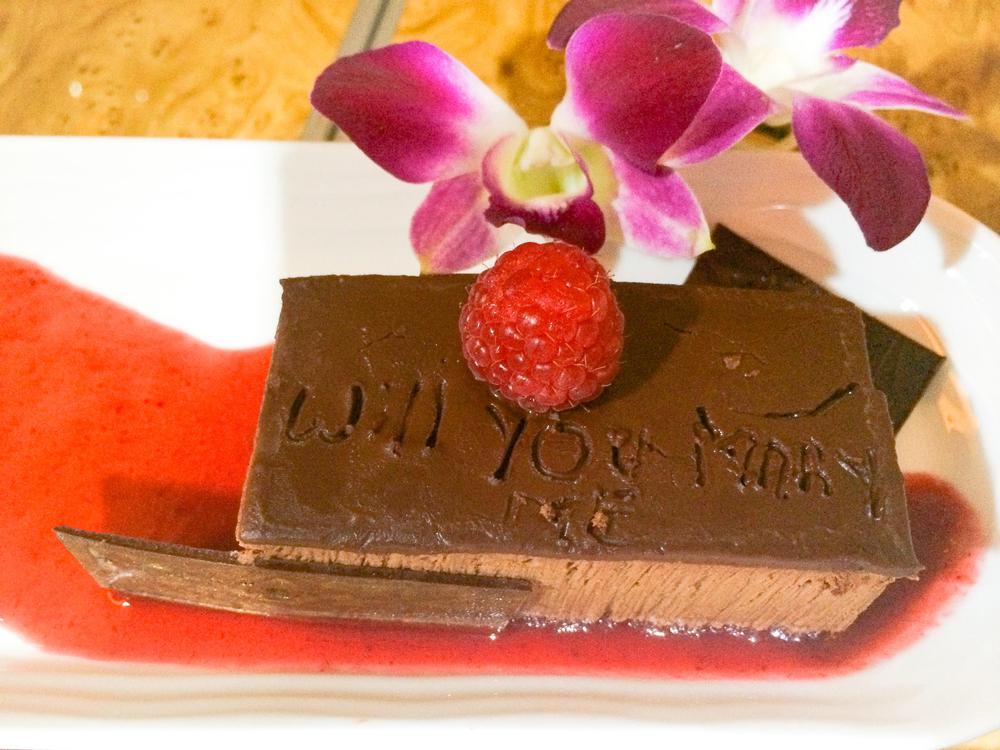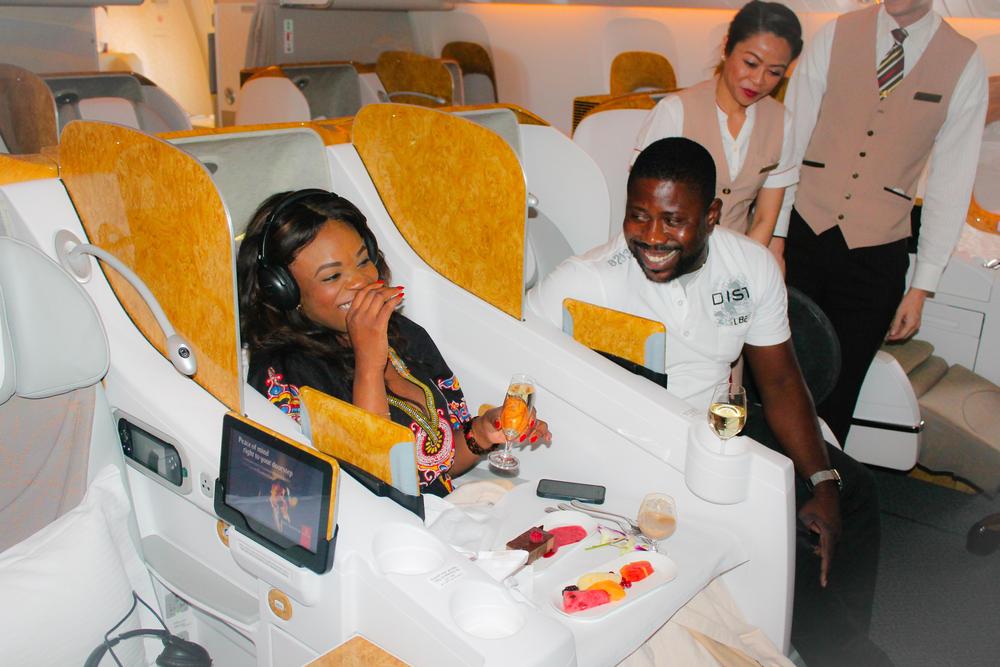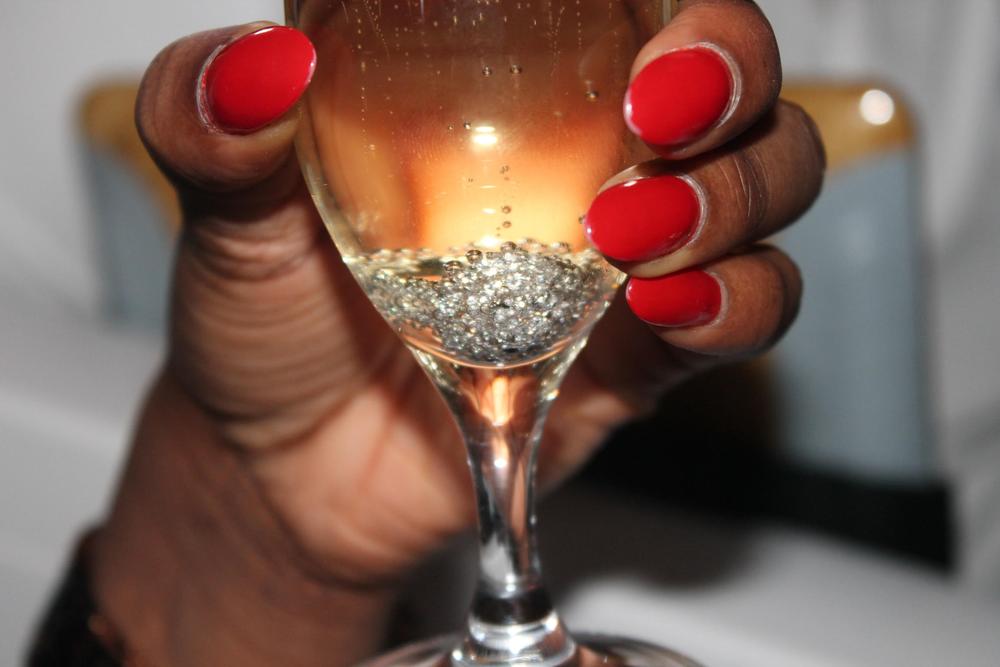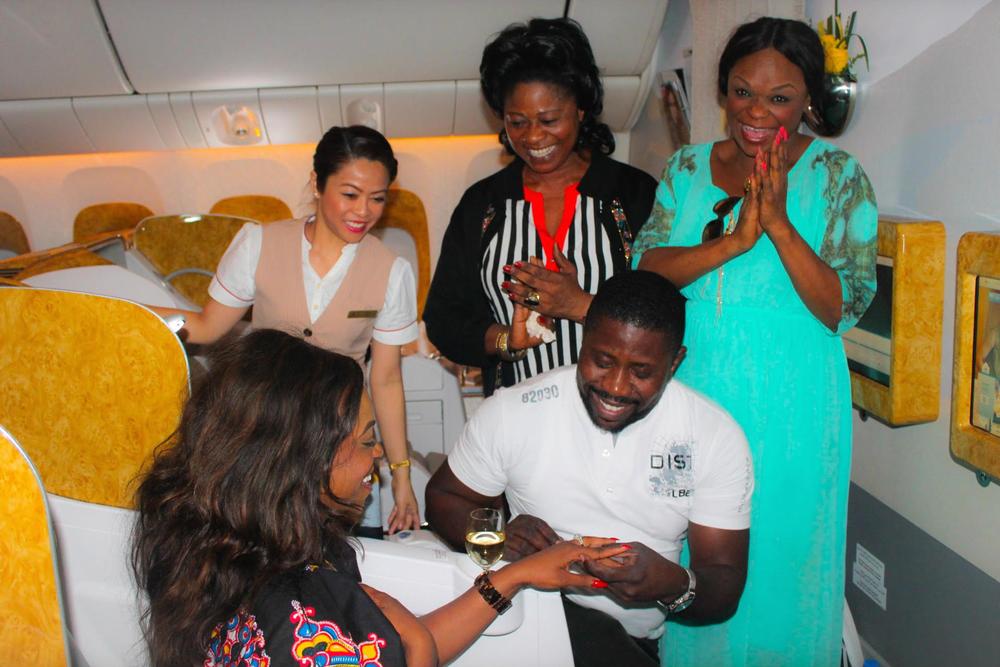 I was on cloud nine as I hit him for making me believe I misplaced and forgot my ring at the Hotel. LOL. The whole cabin crew kept screaming with joy as they came over to check out my ring. I was so surprised I didn't see that coming at all. He knows I love surprises and tried to give me just that.
My phenomenal king.
~ White Wedding | Photos by George Okoro Photography and Jide Odukoya Photography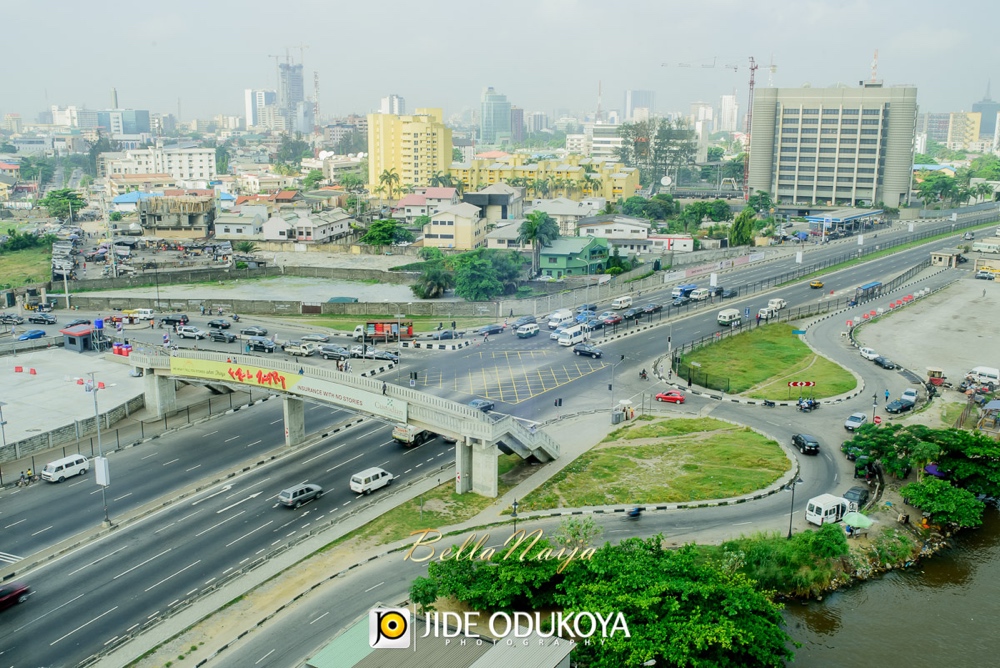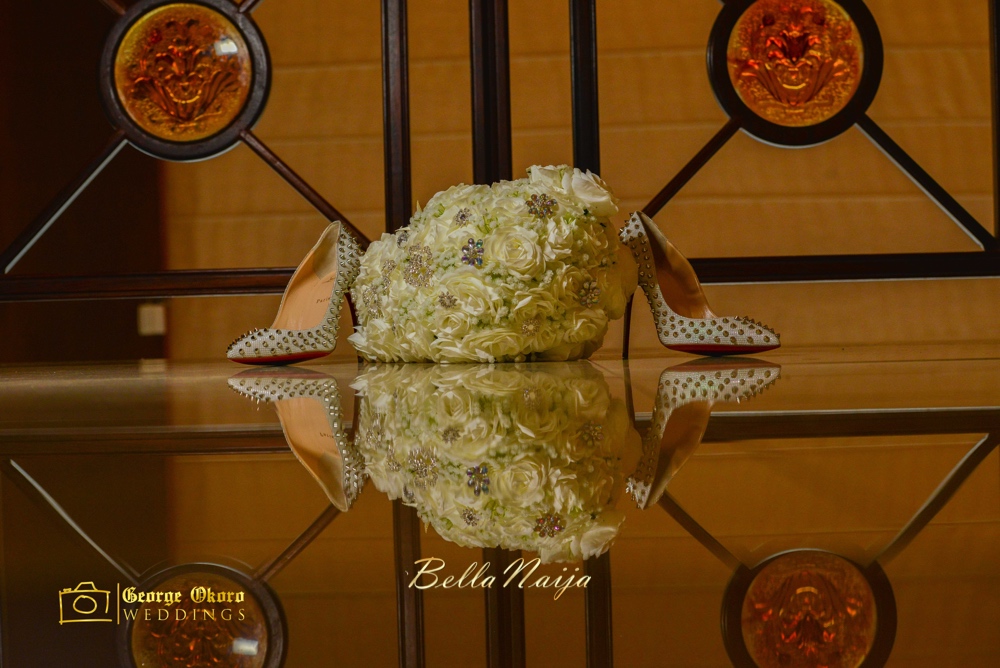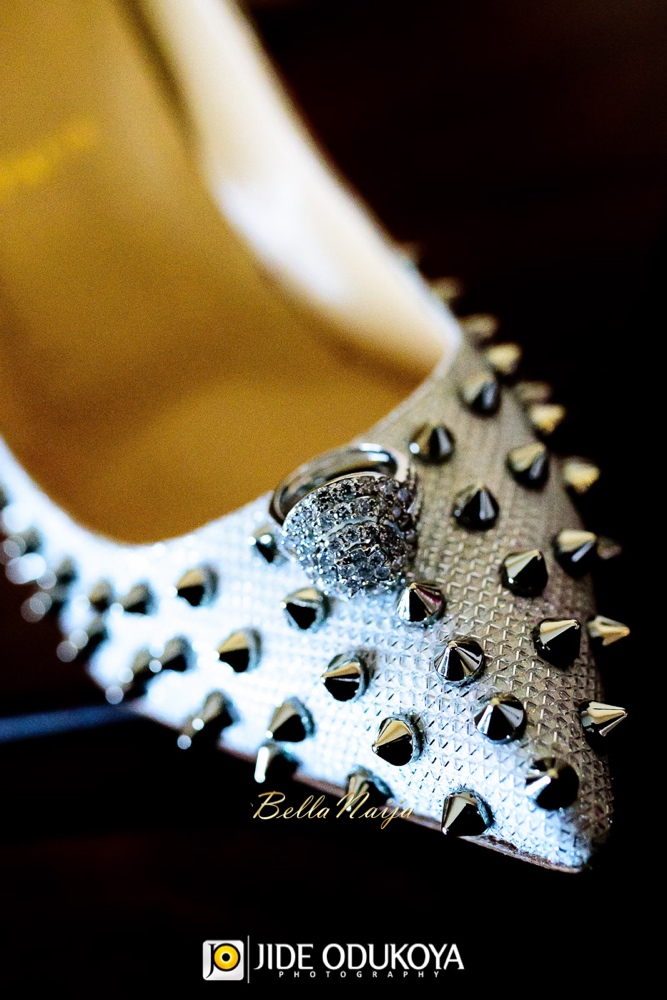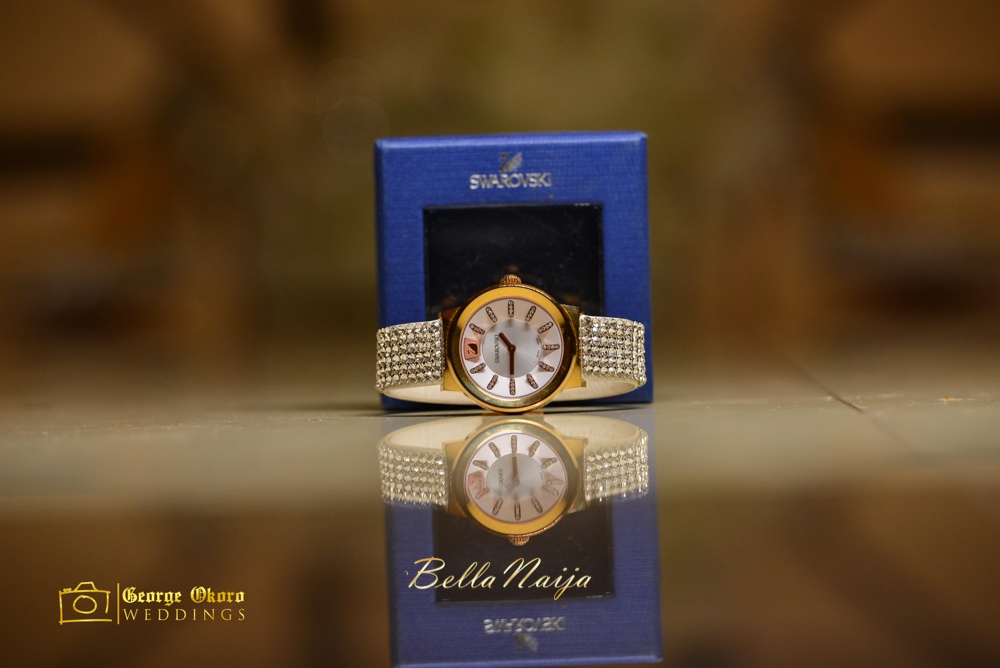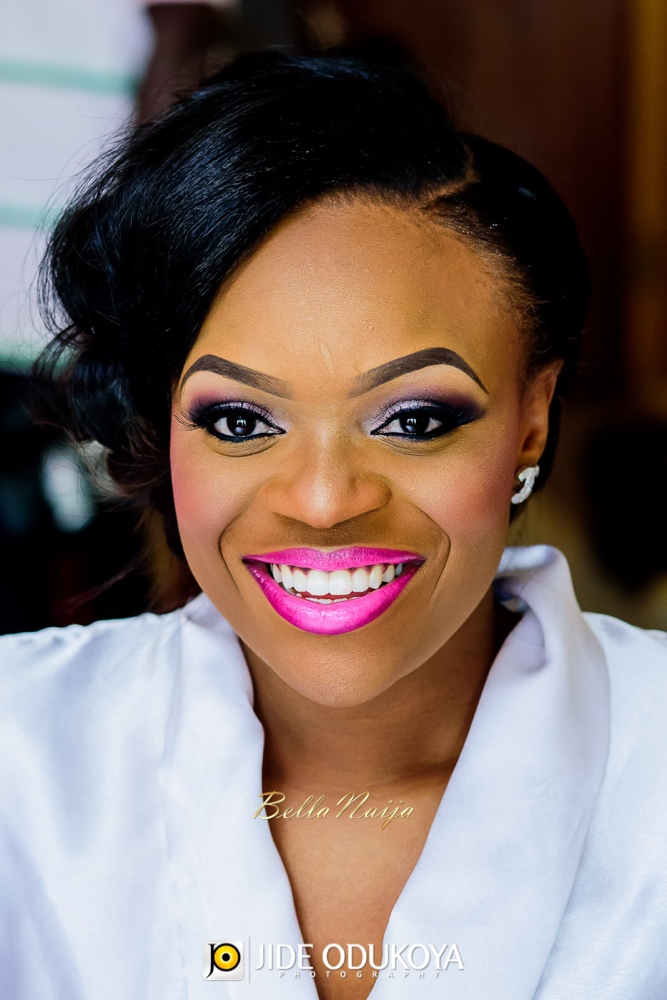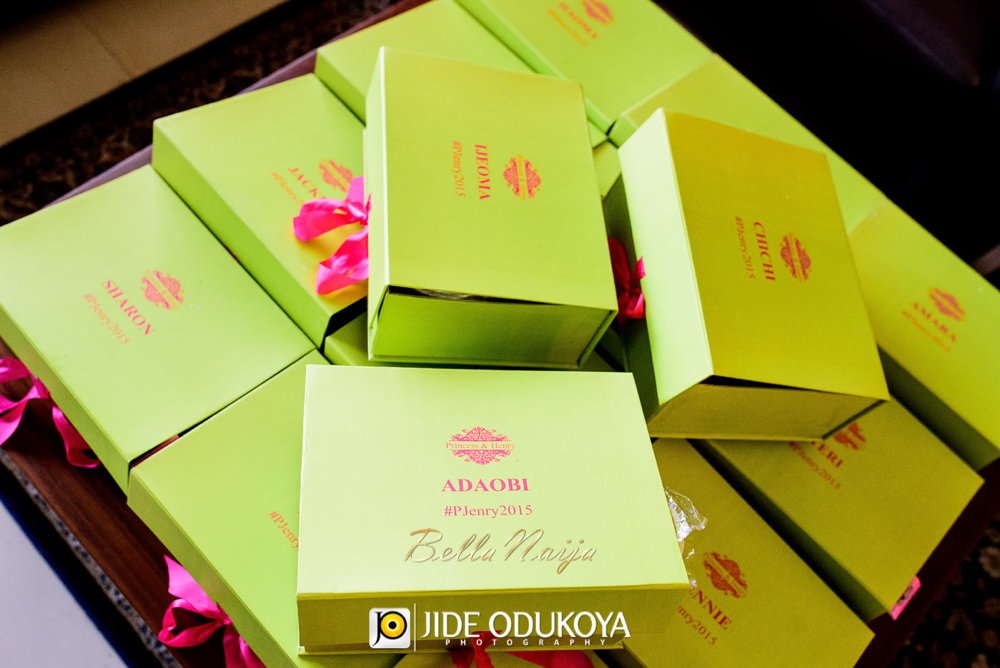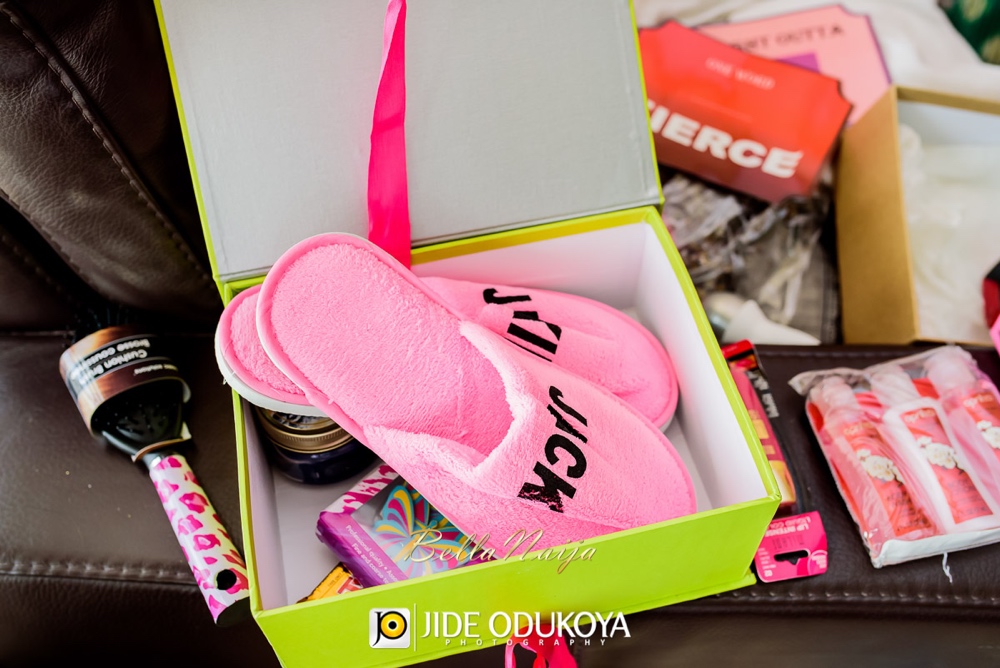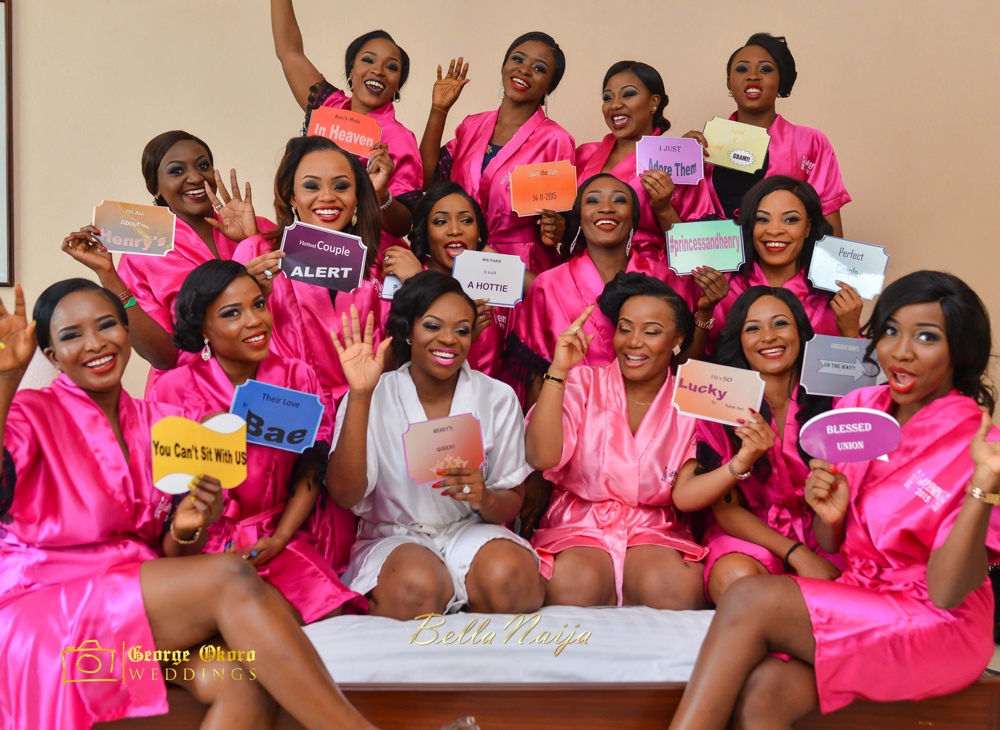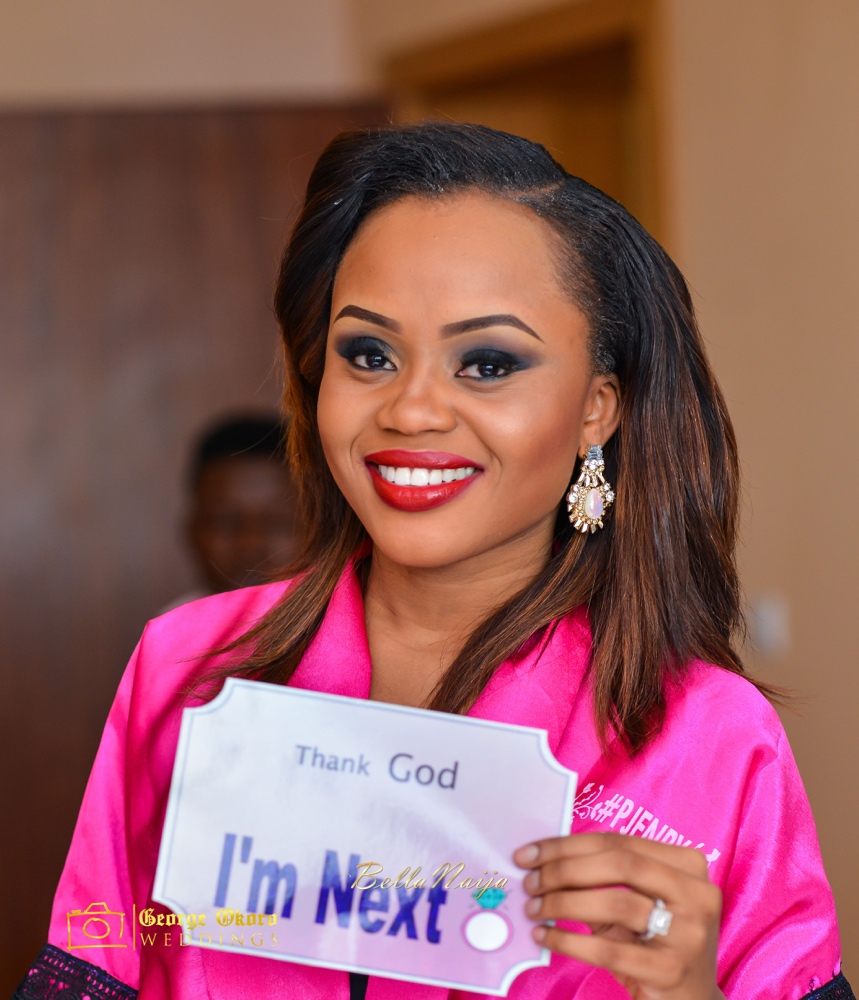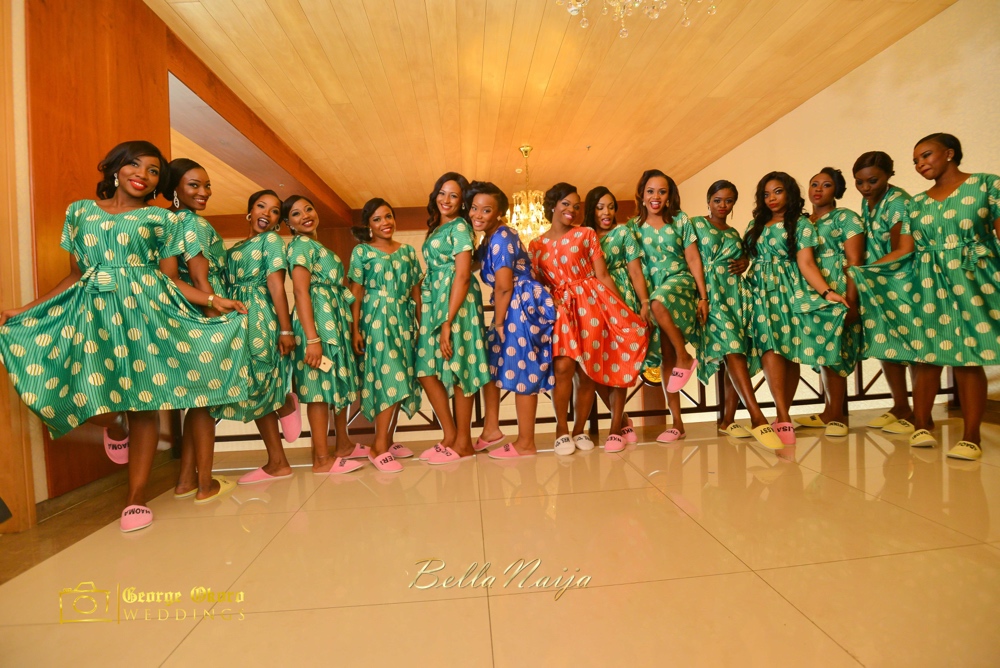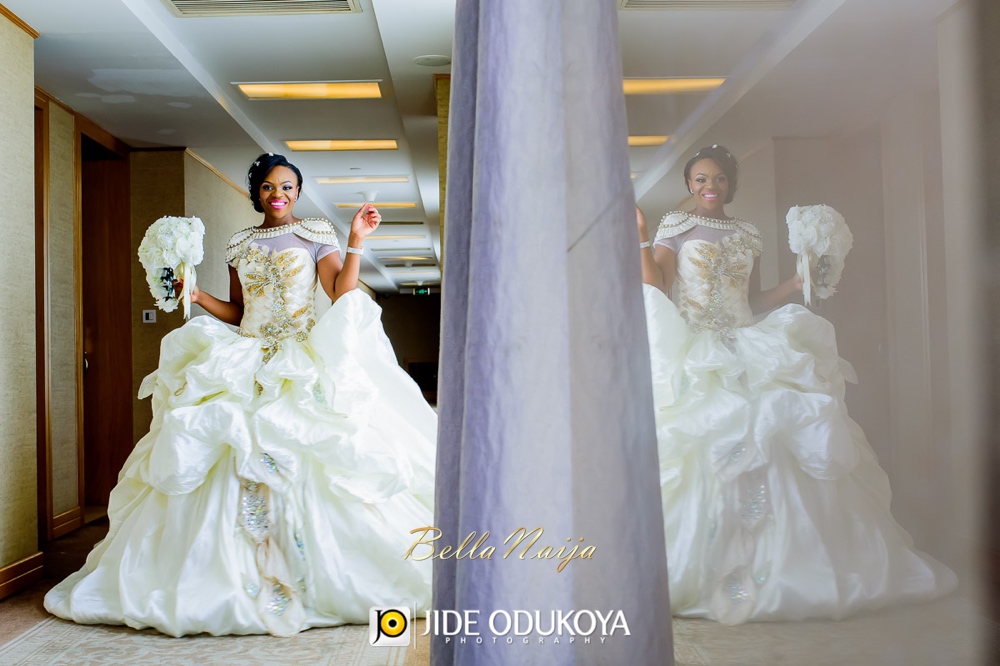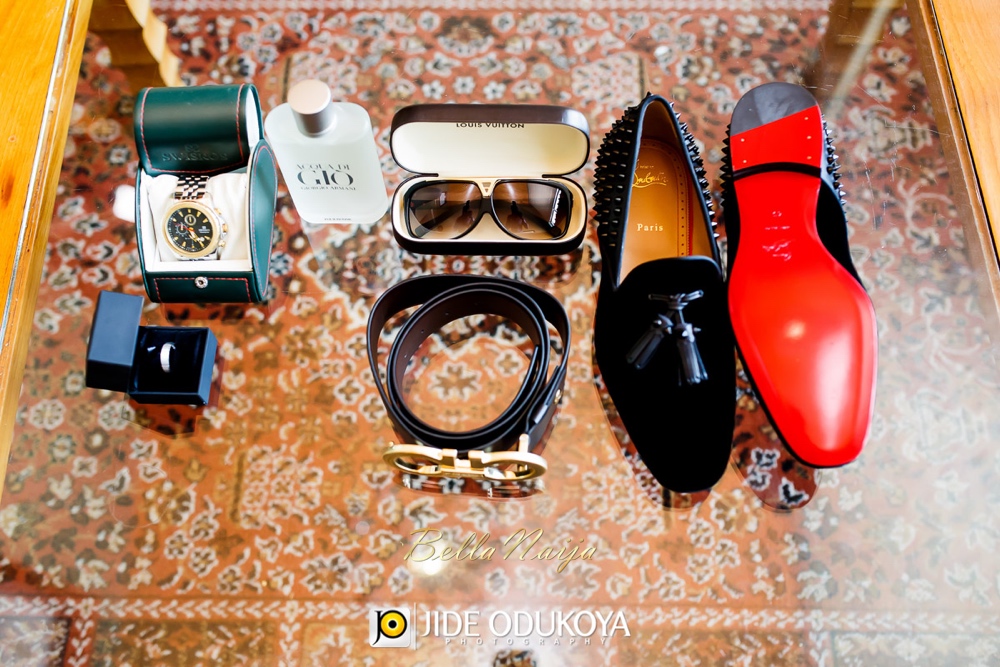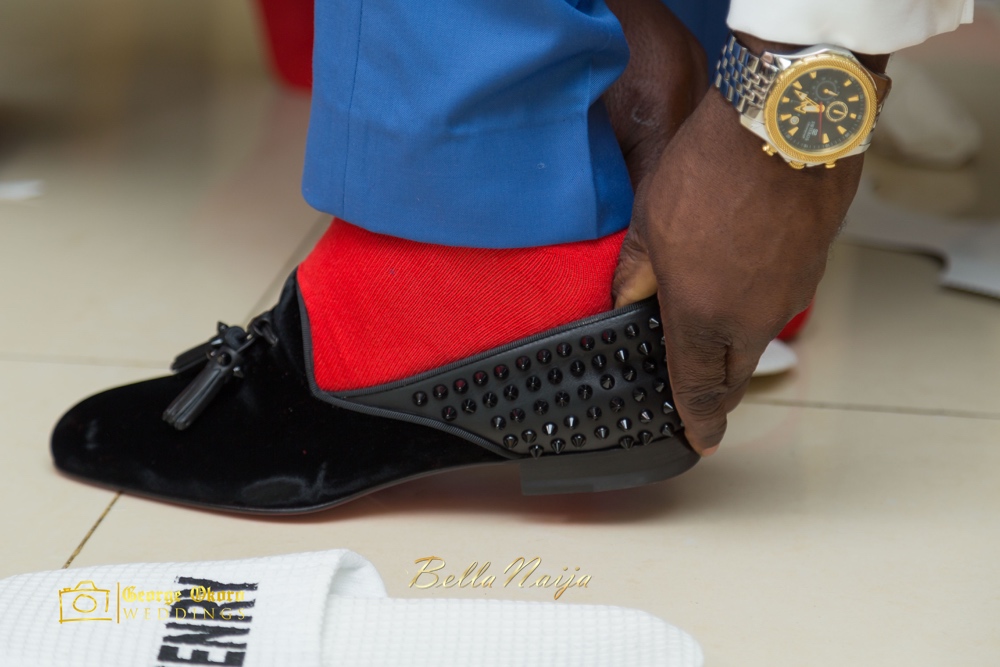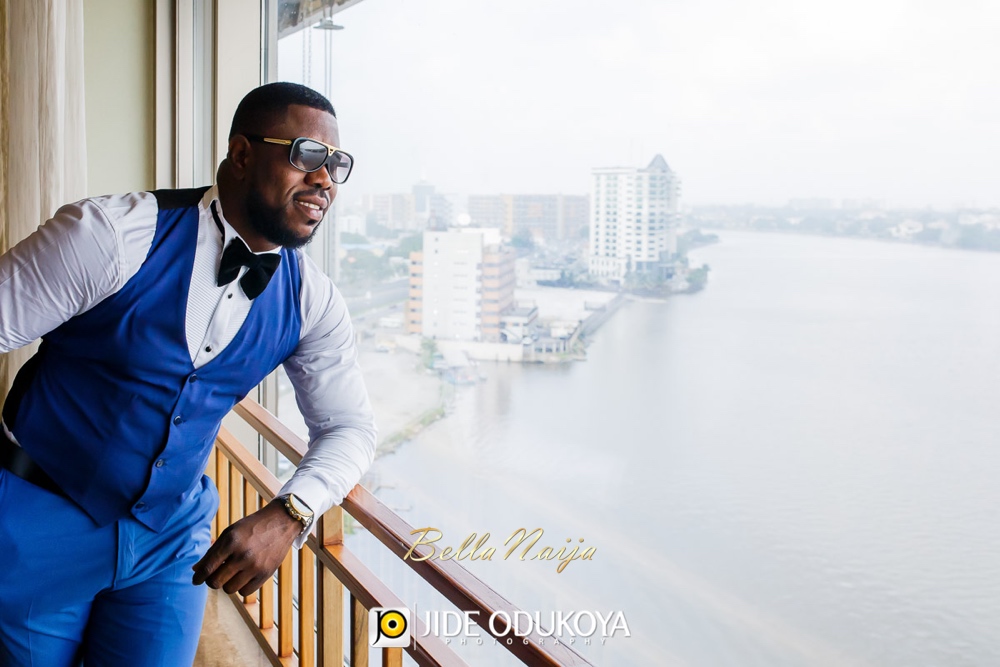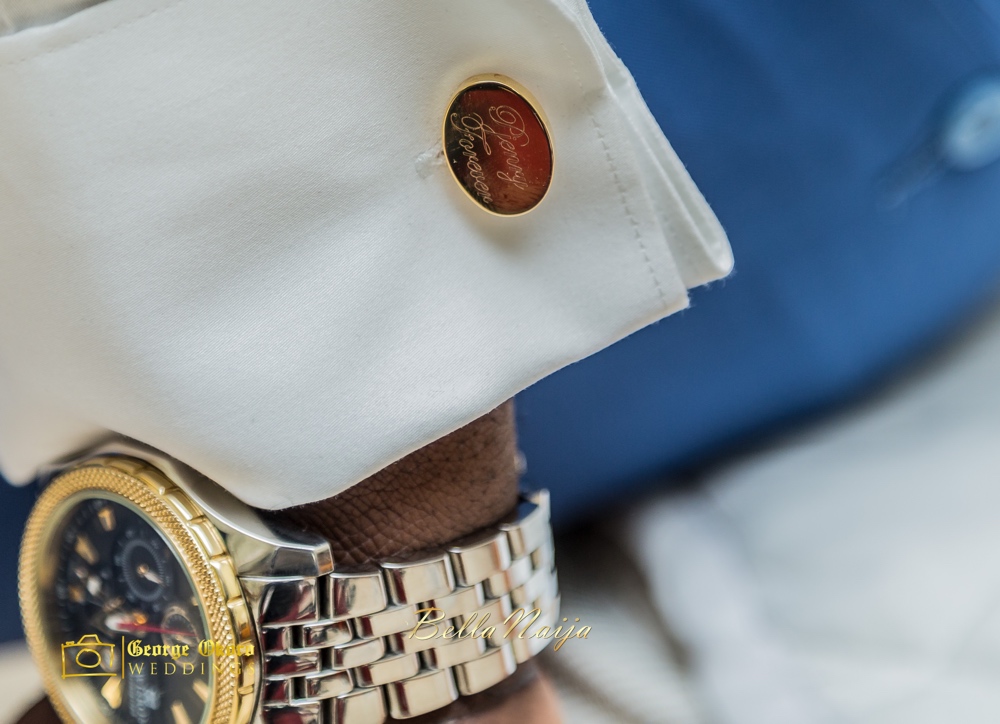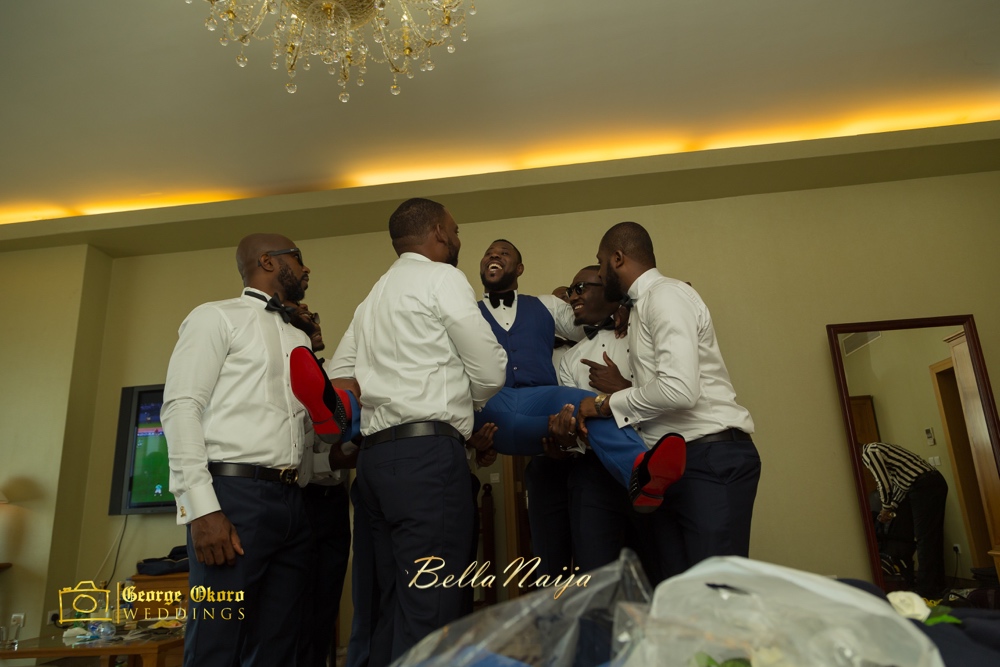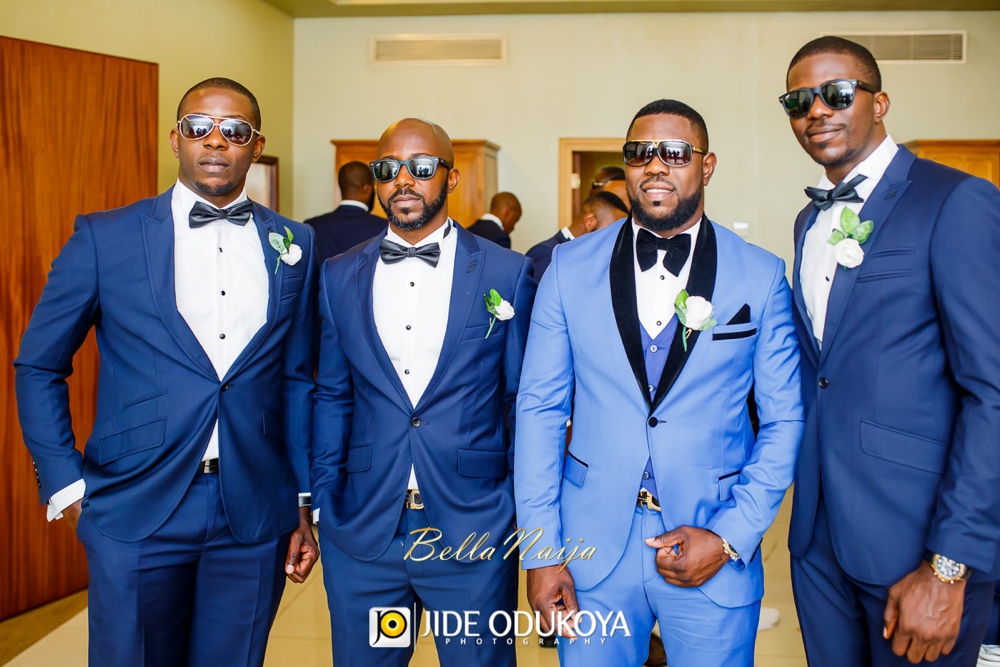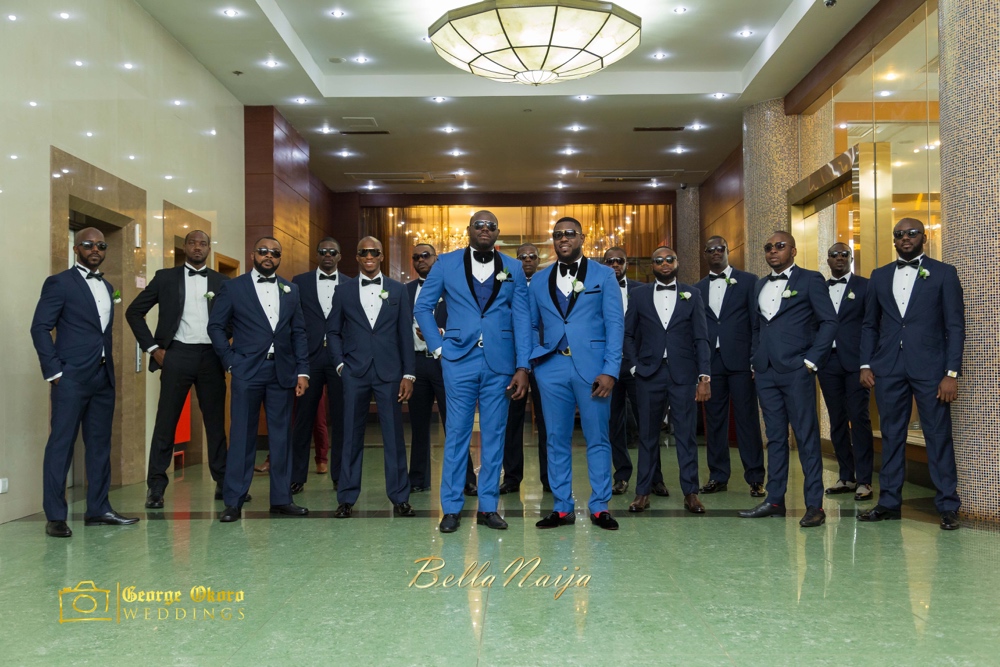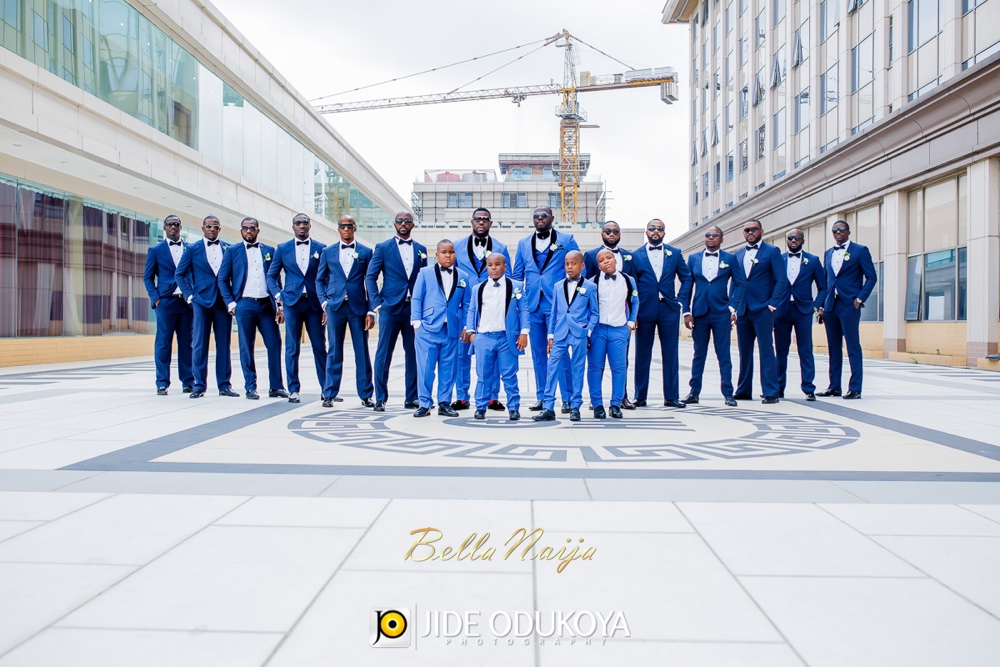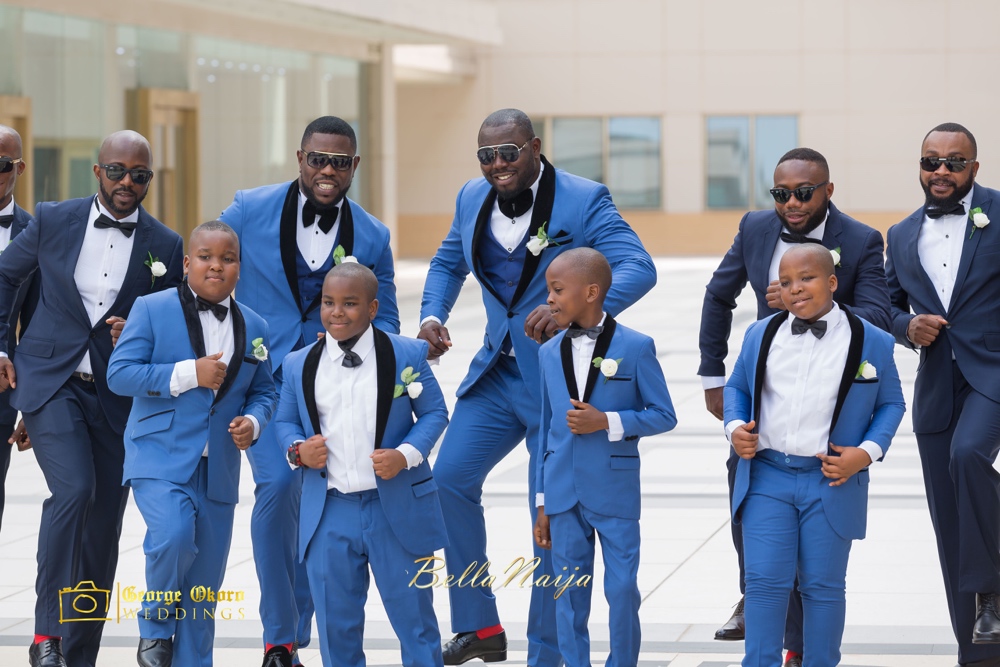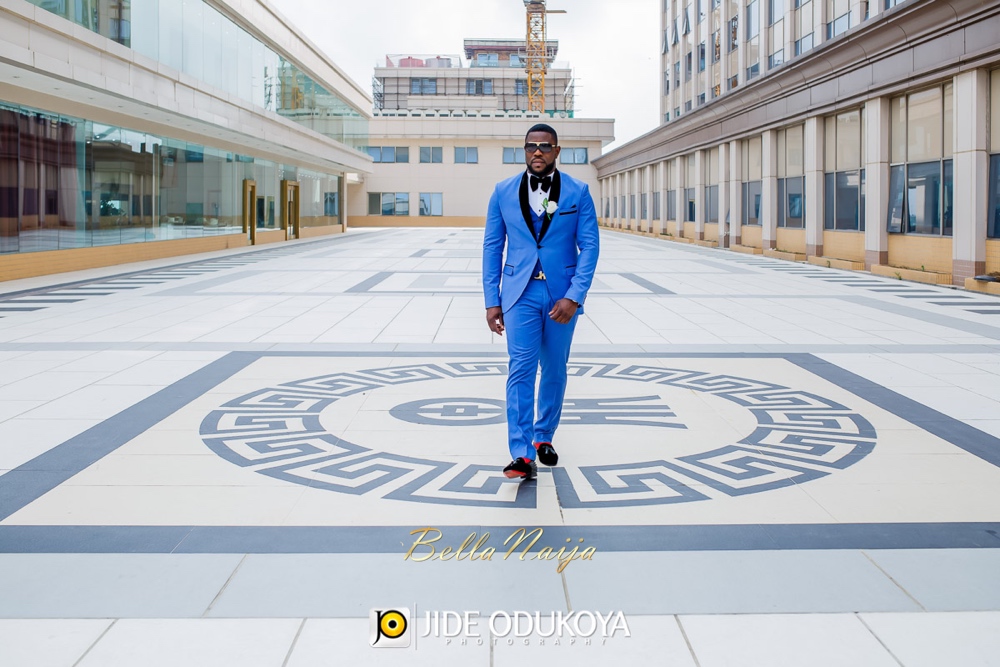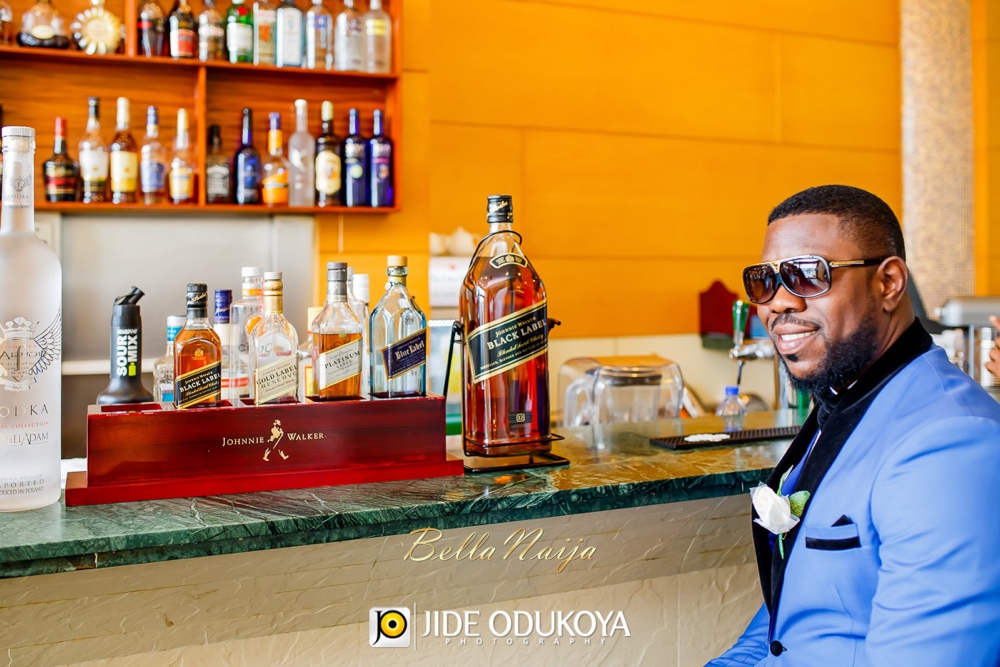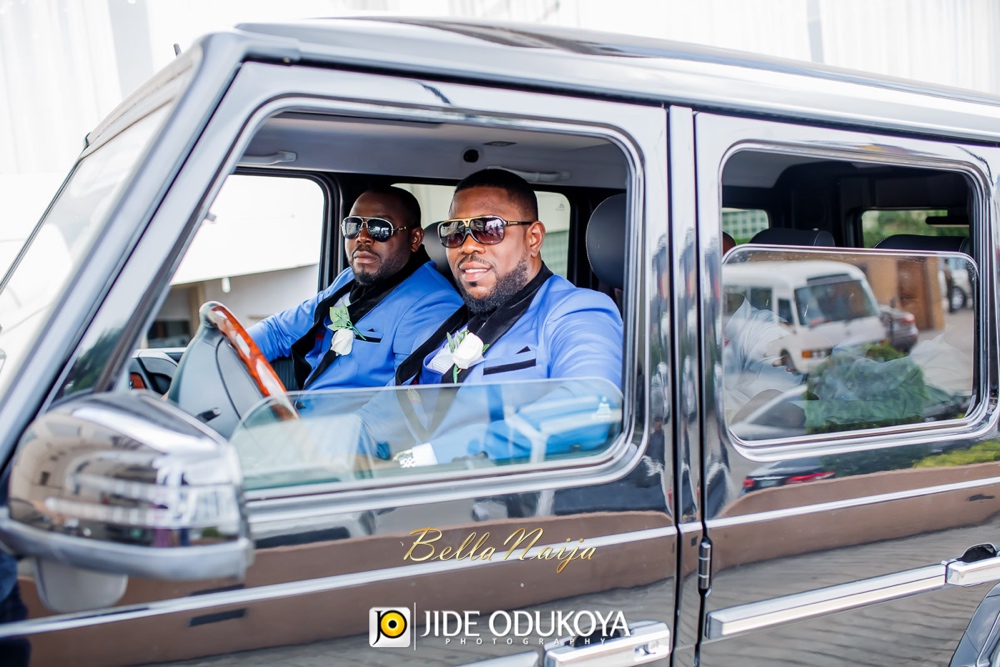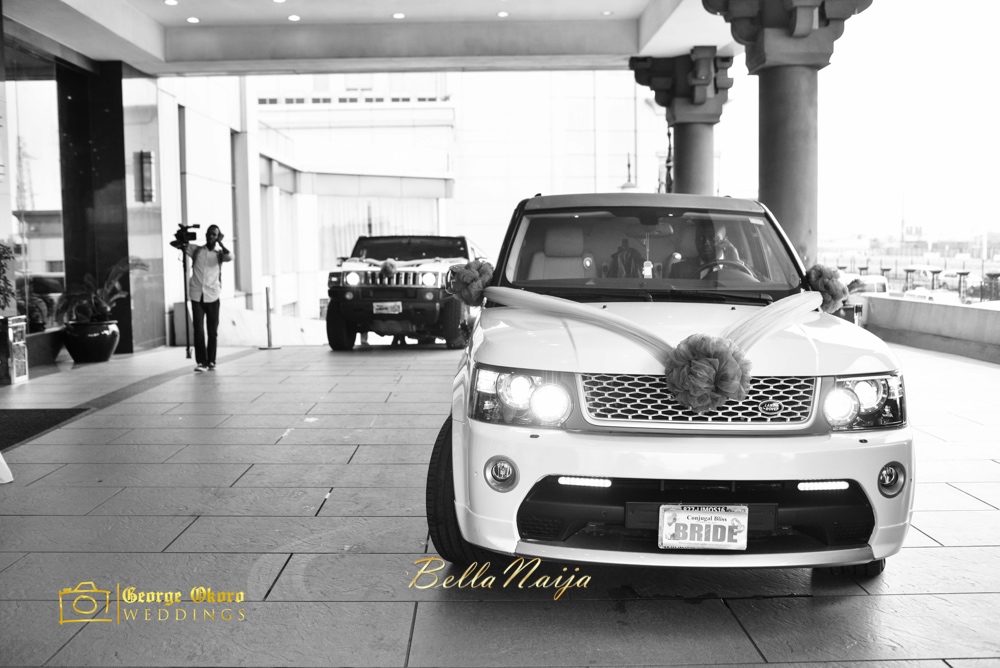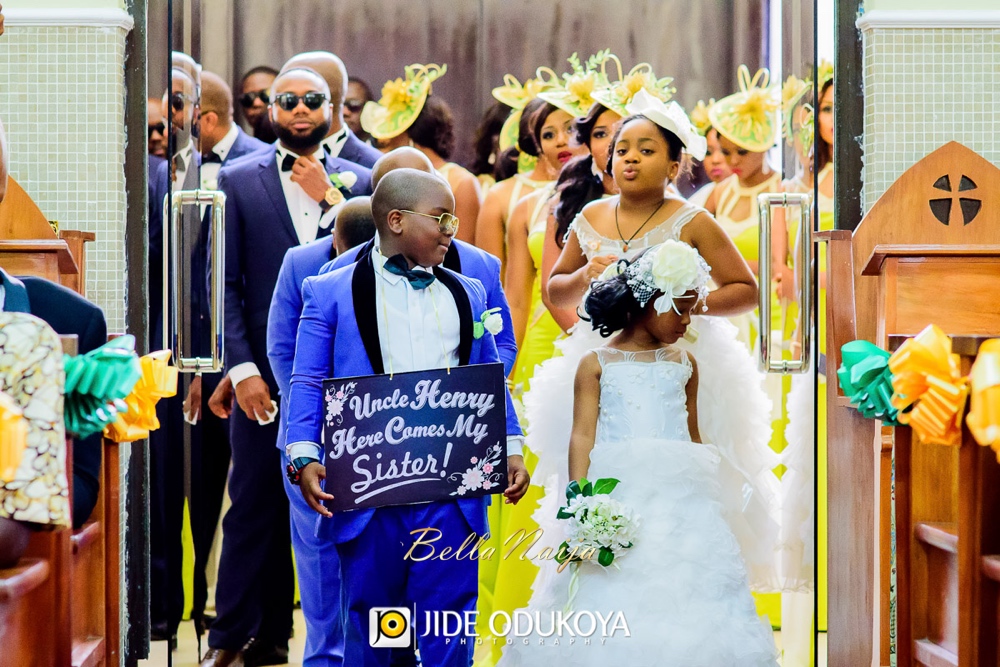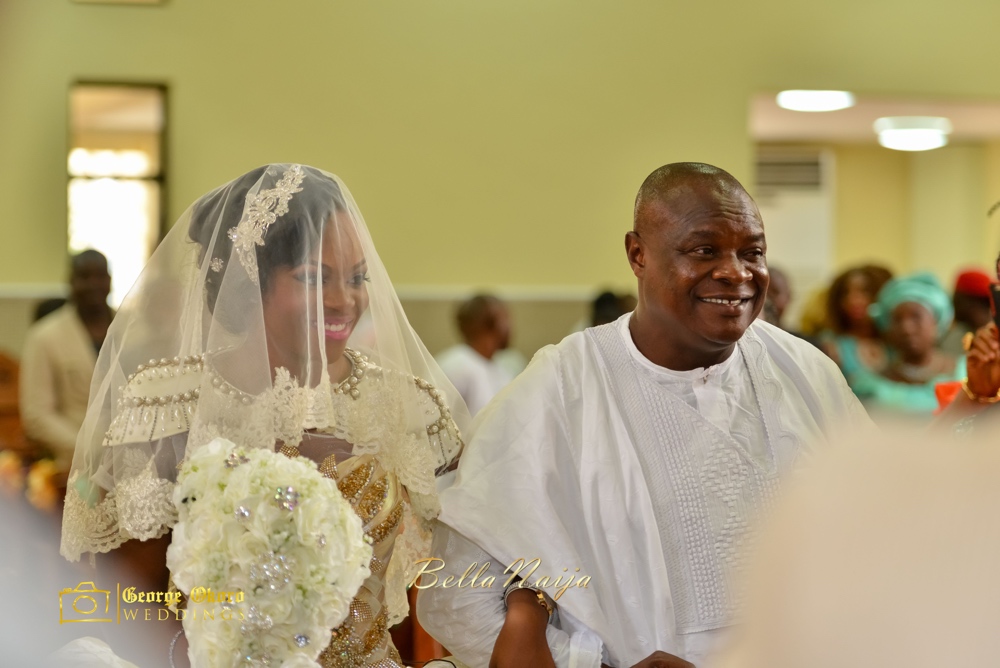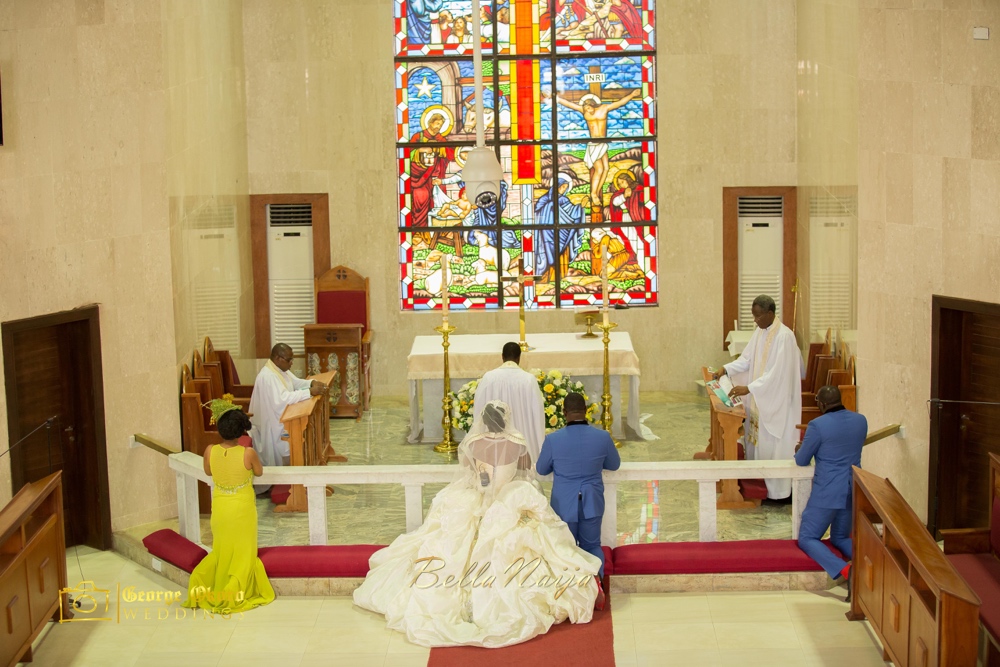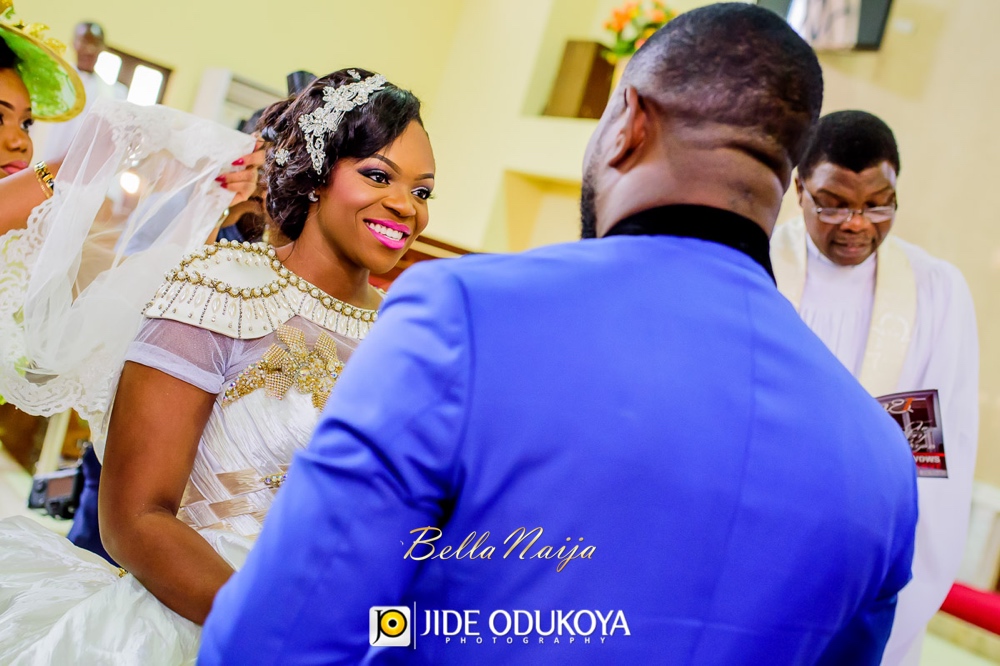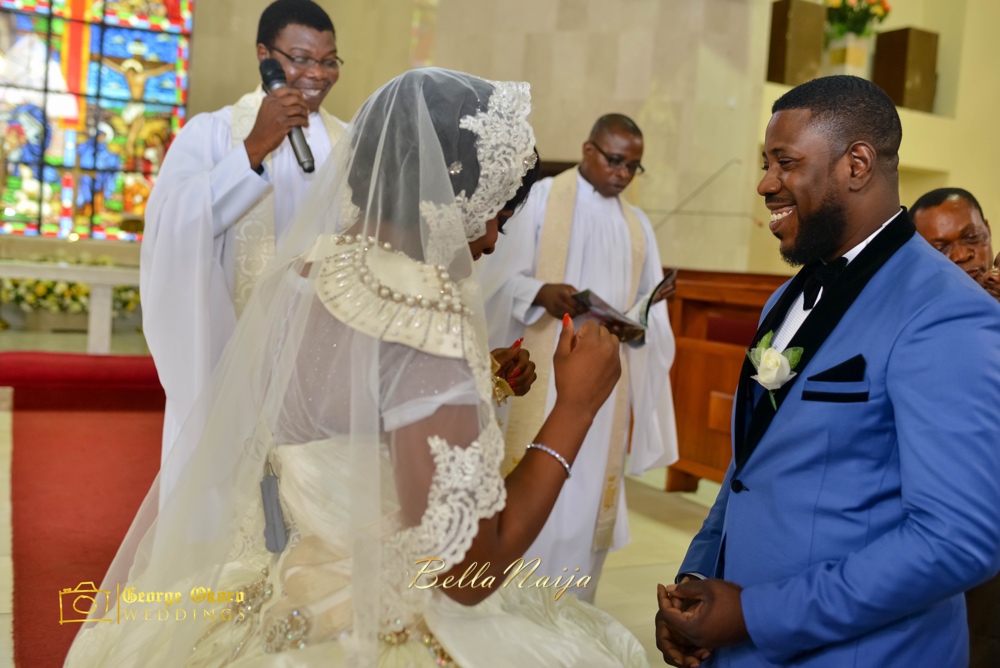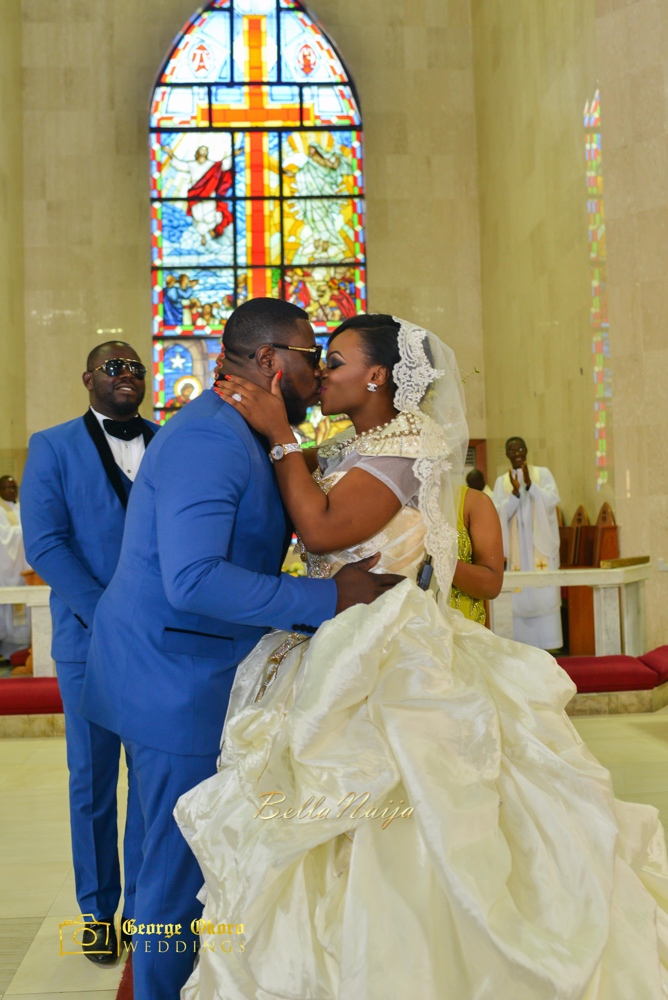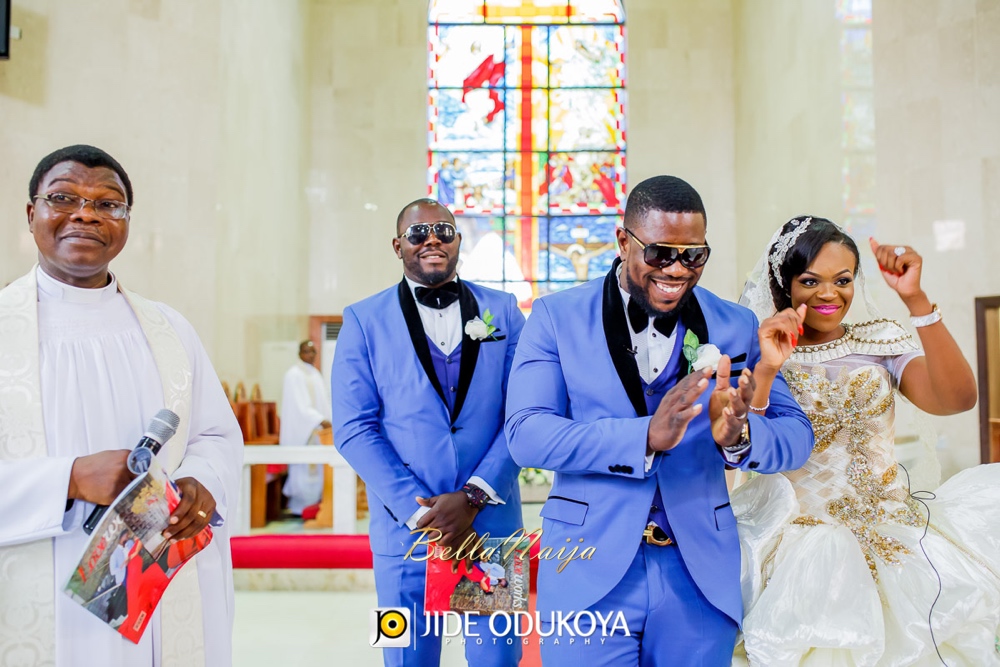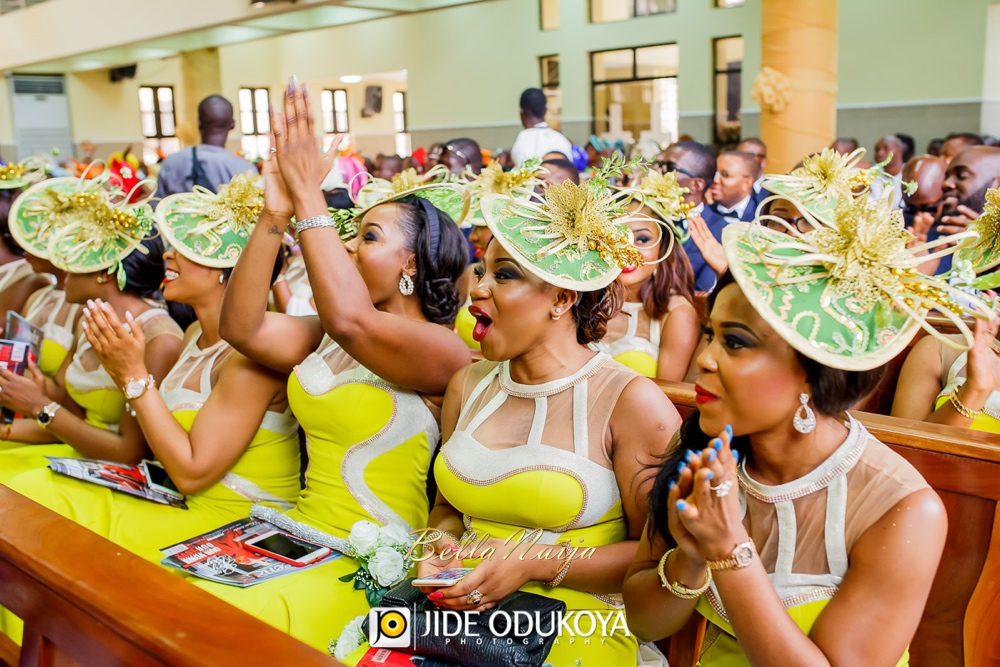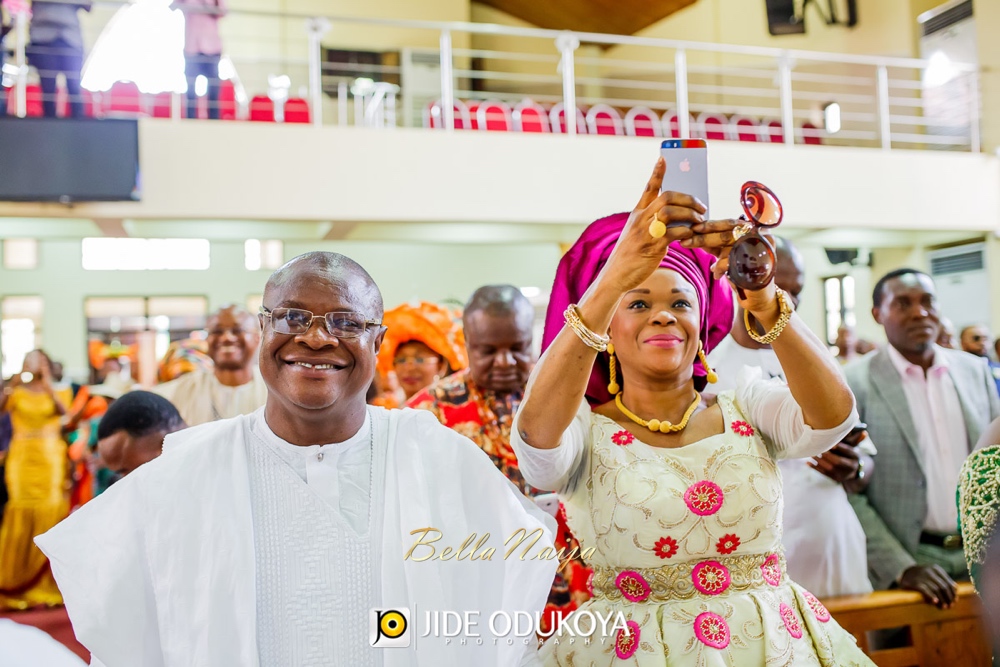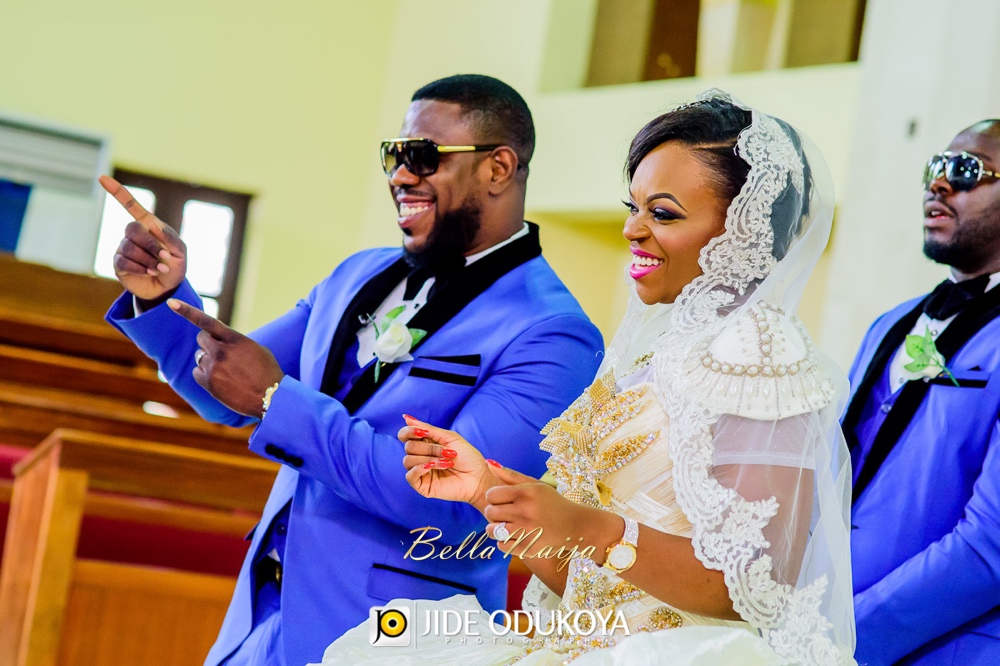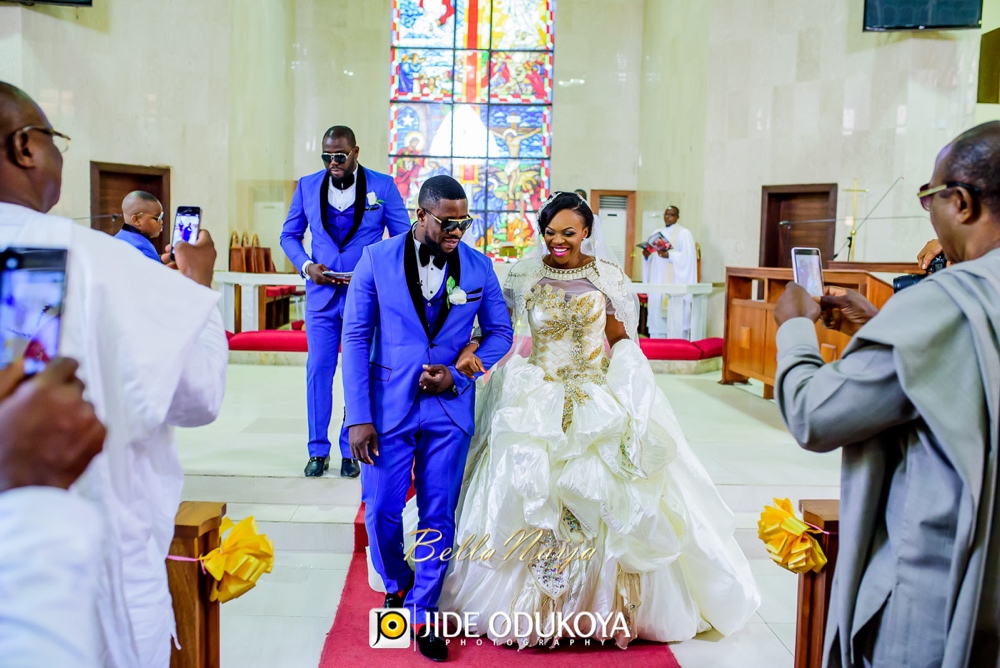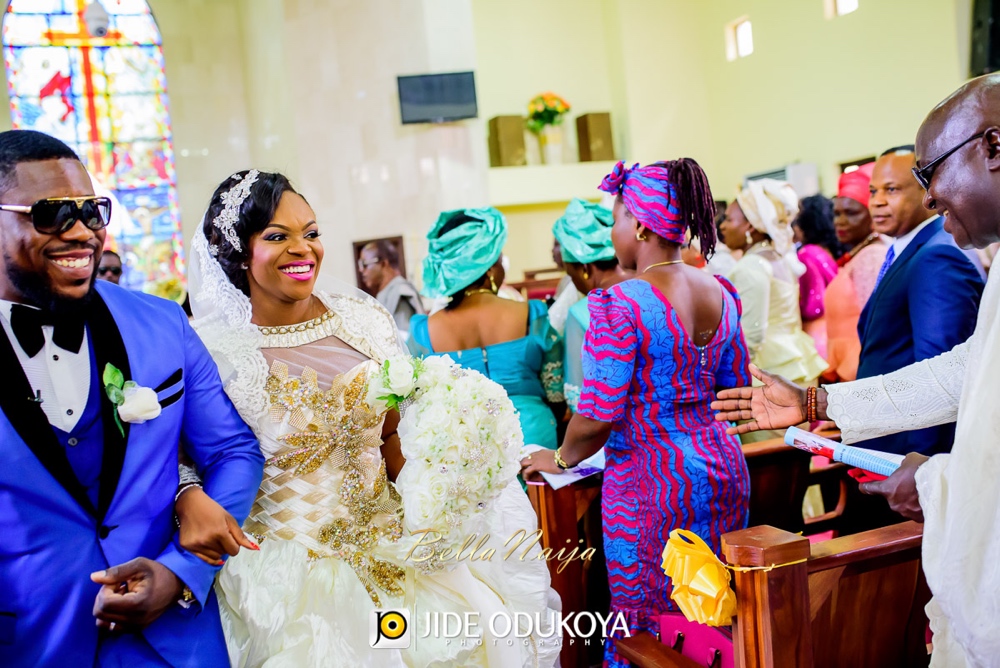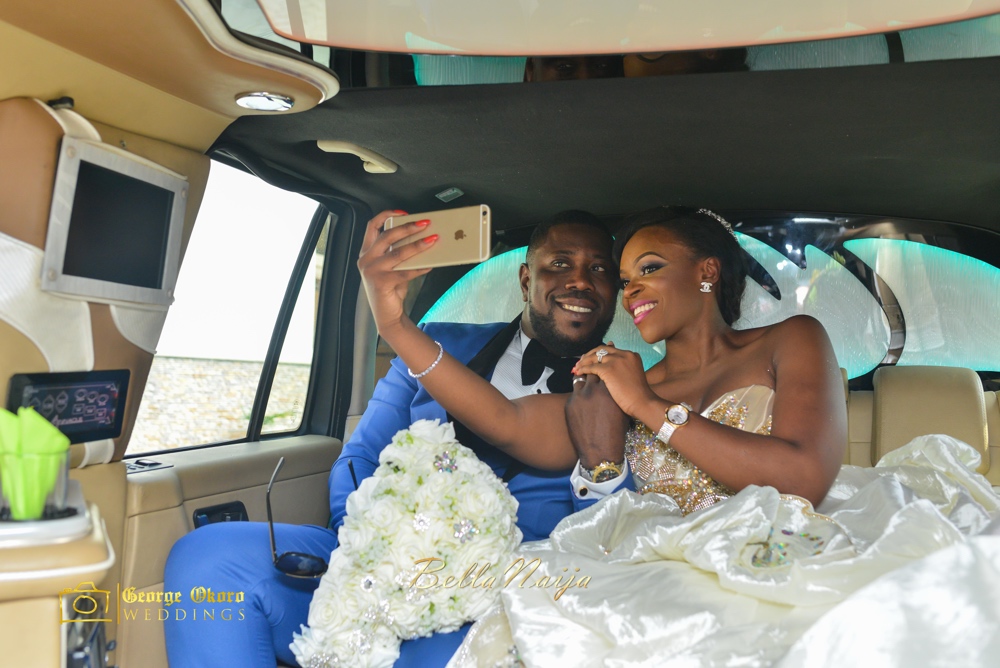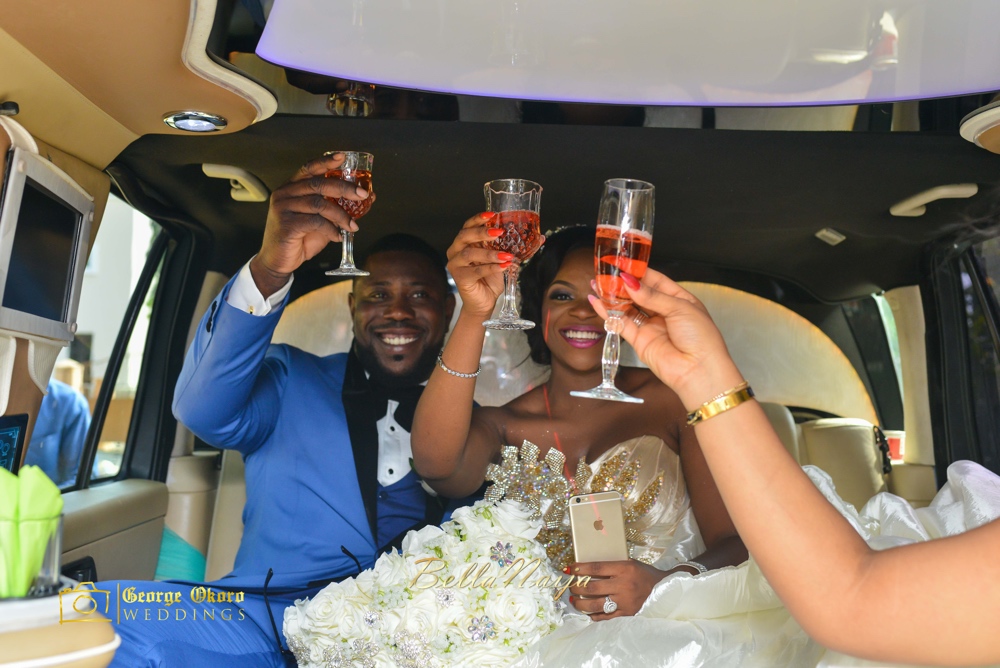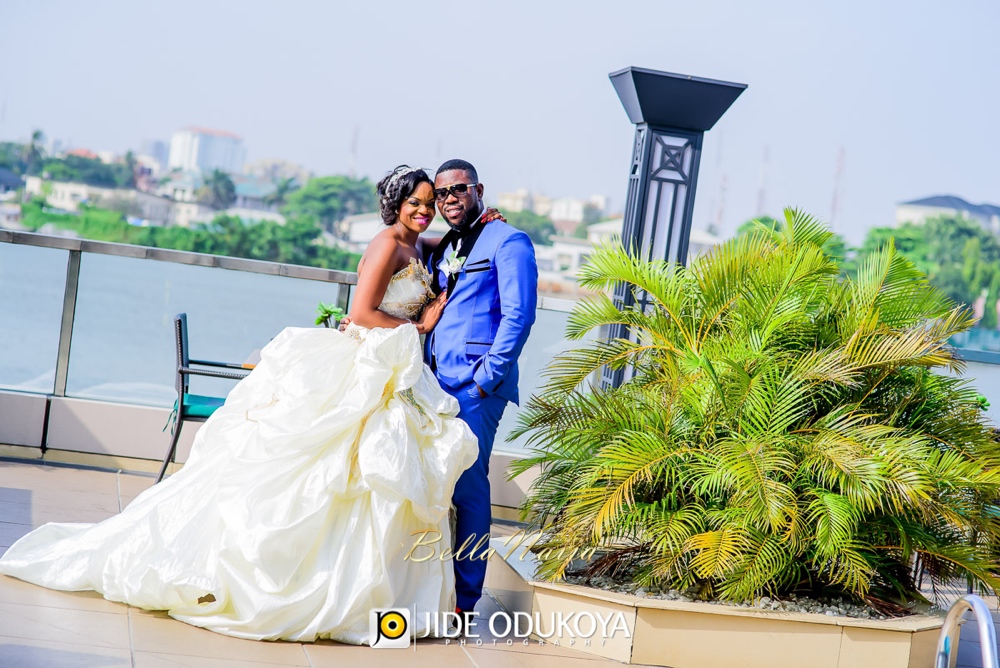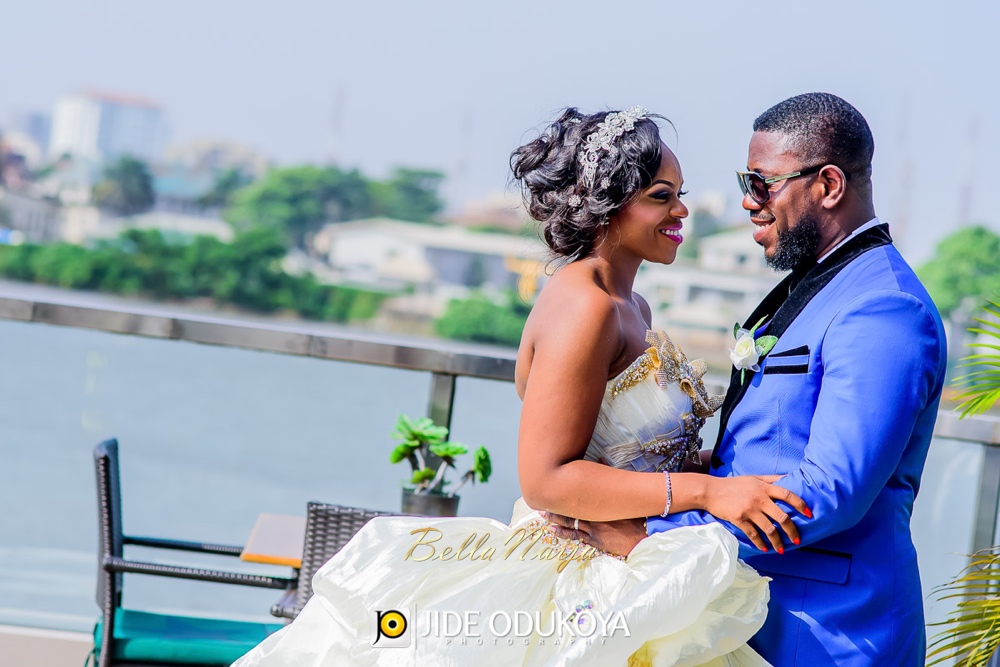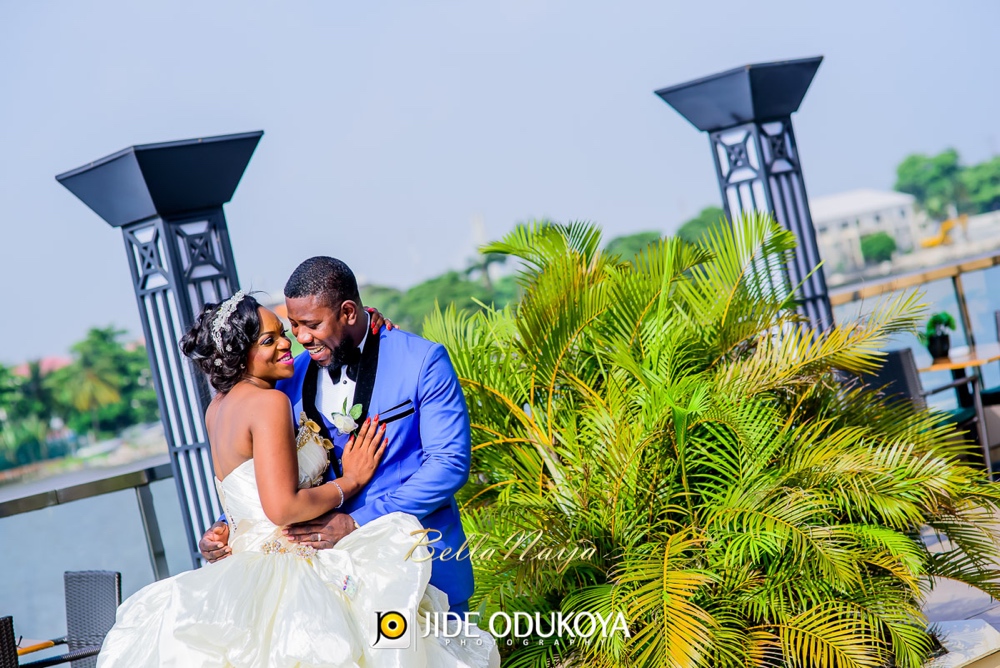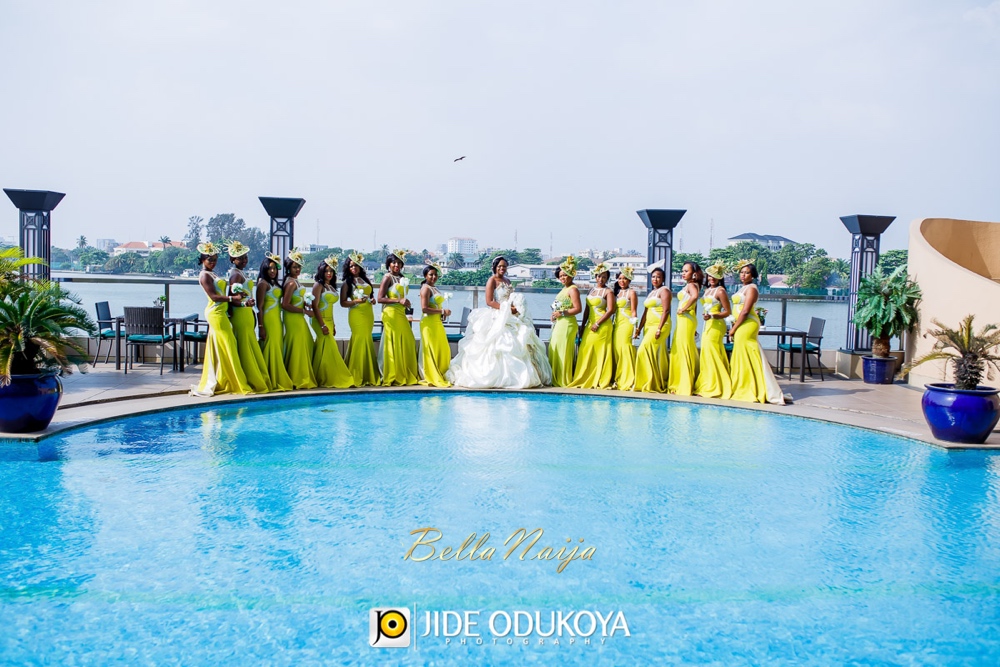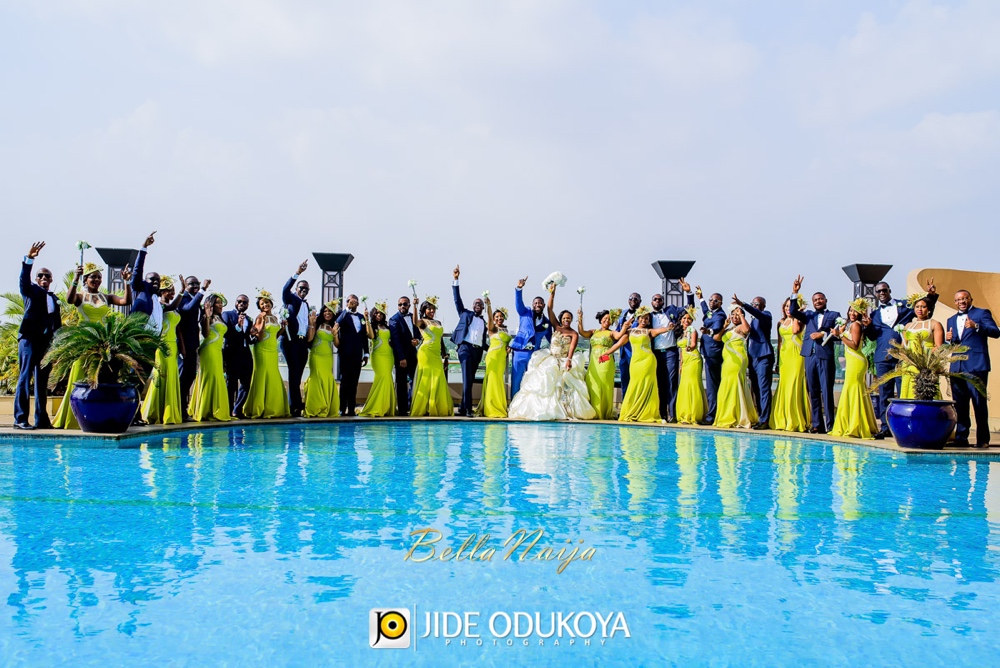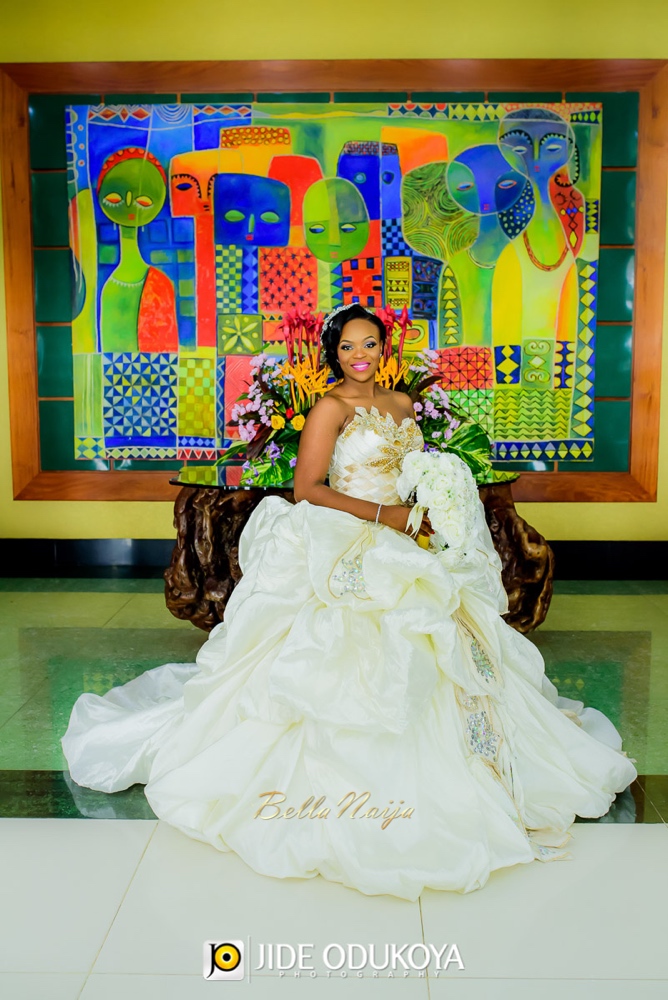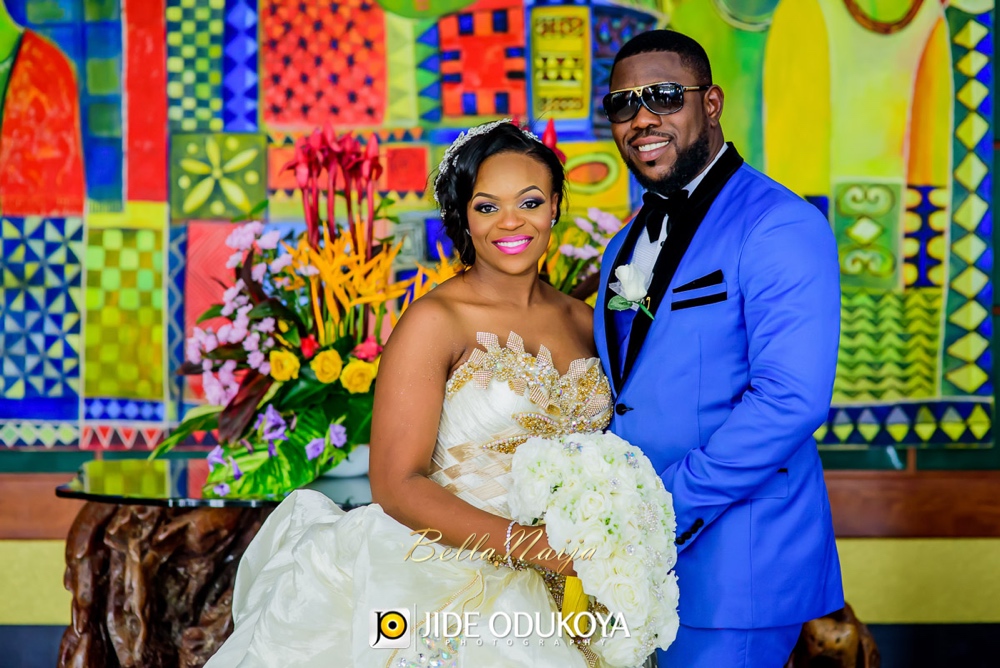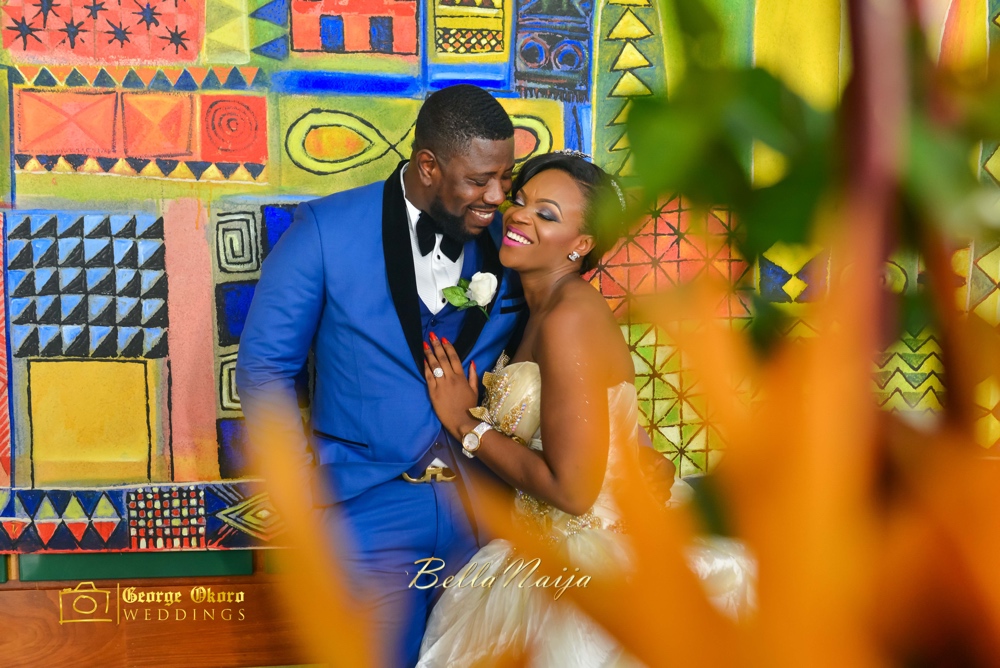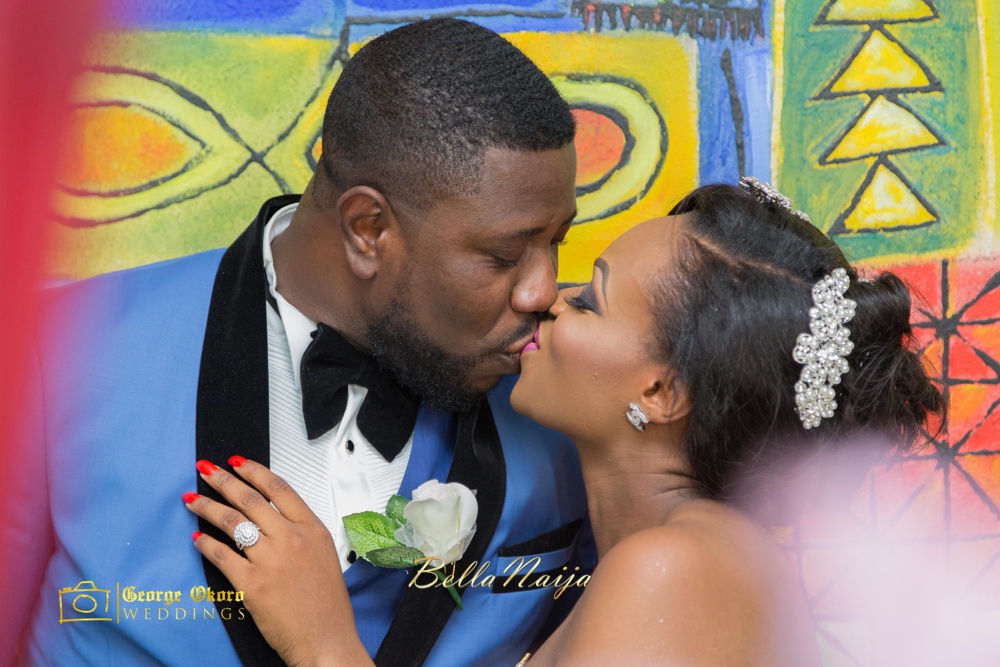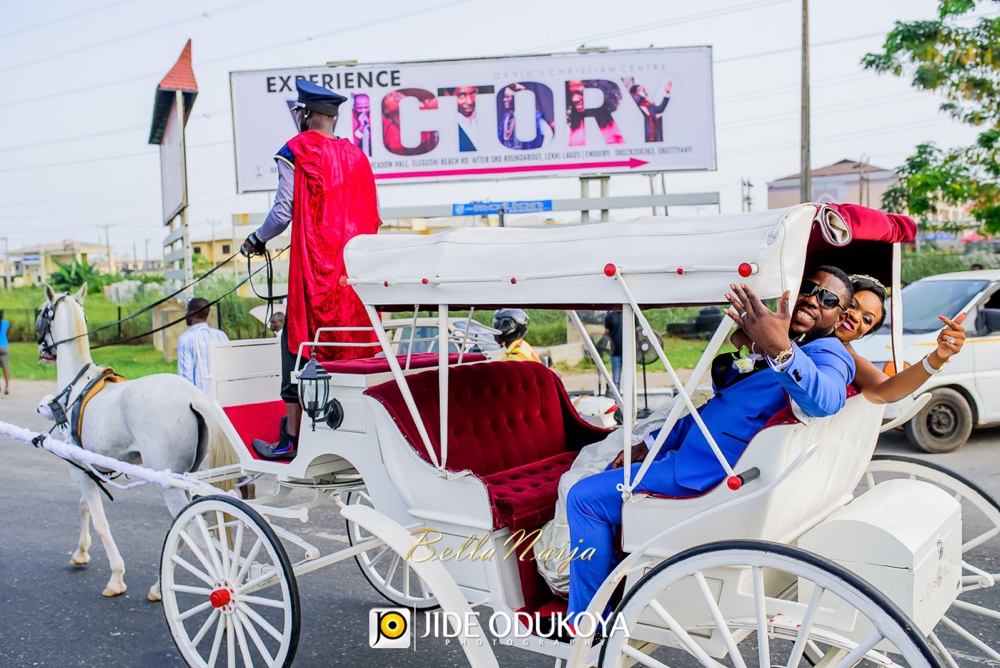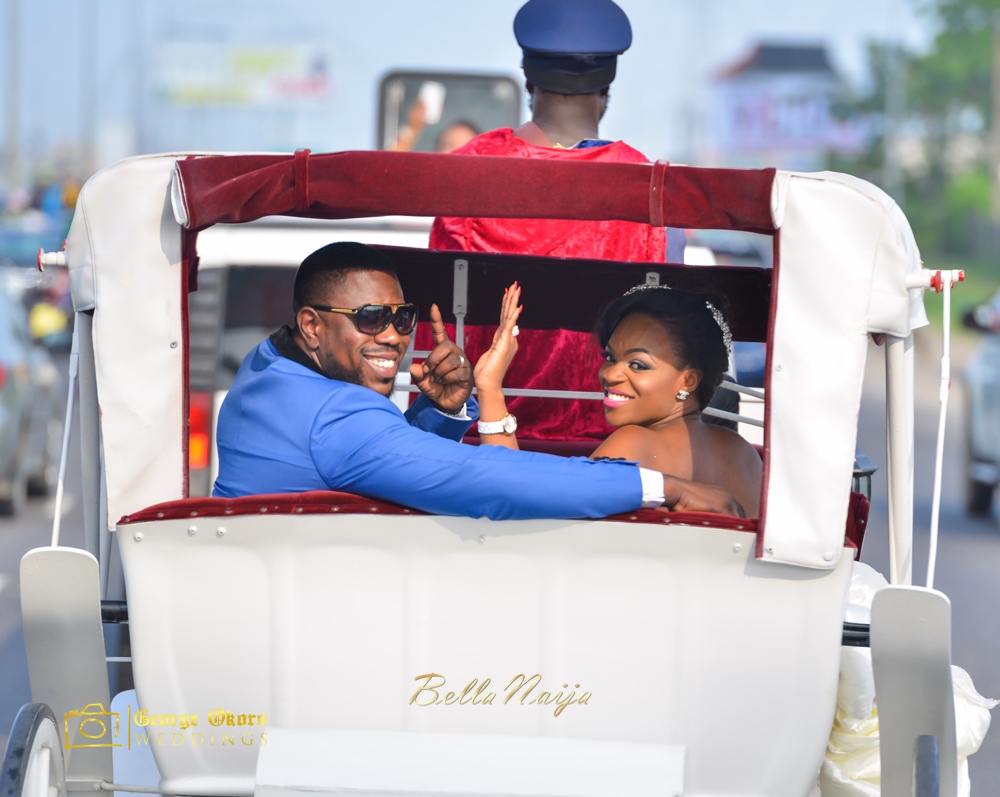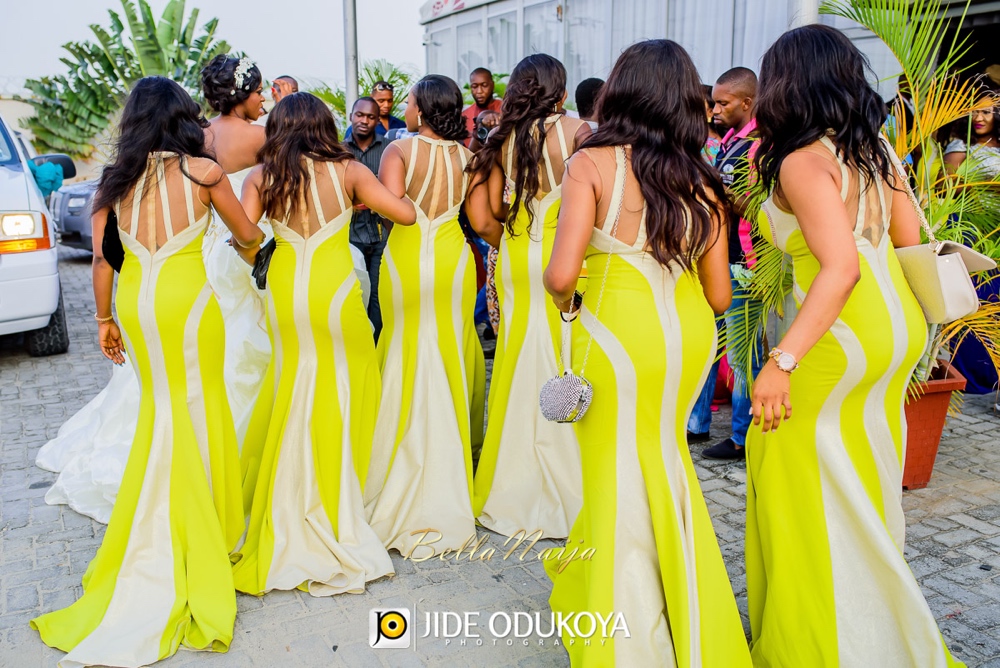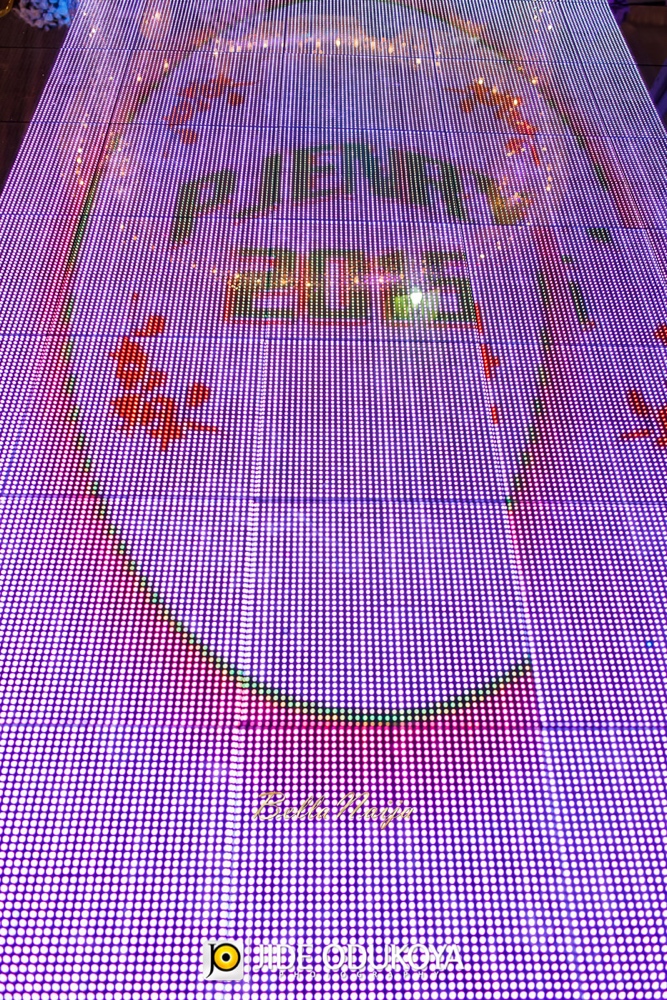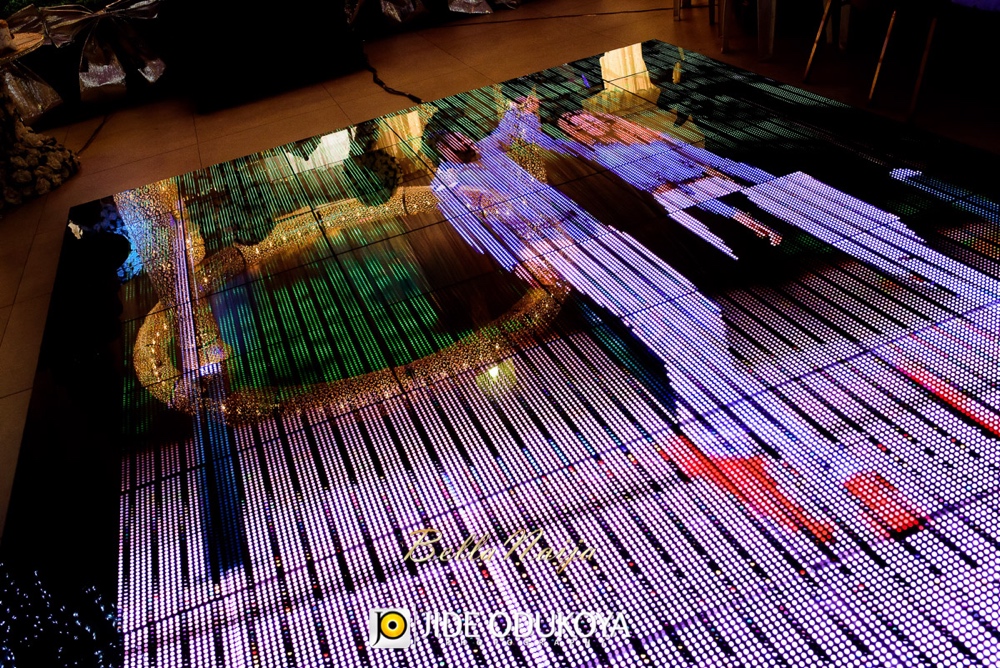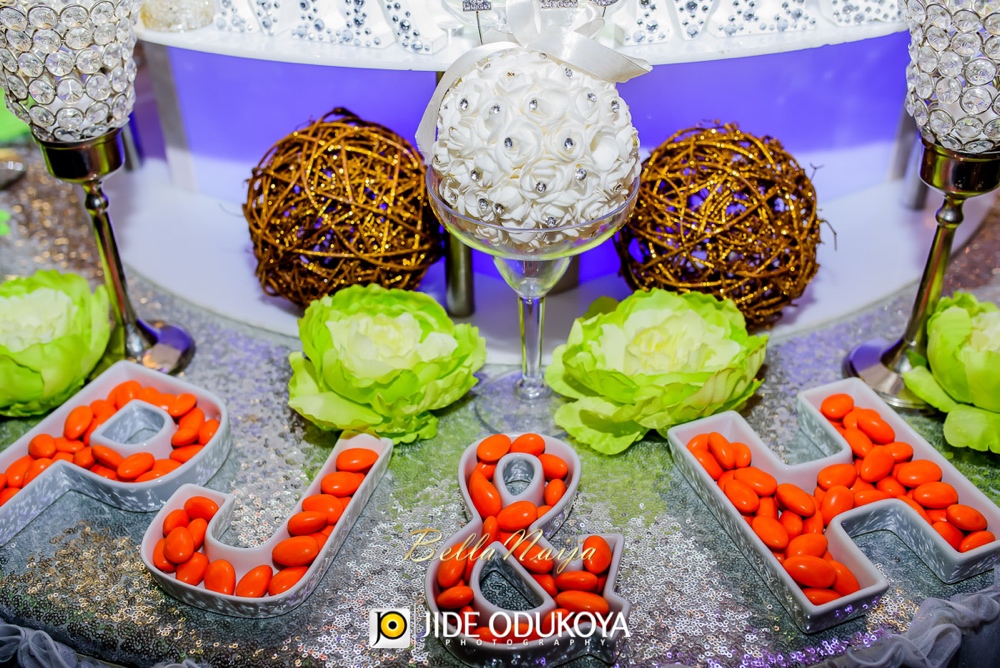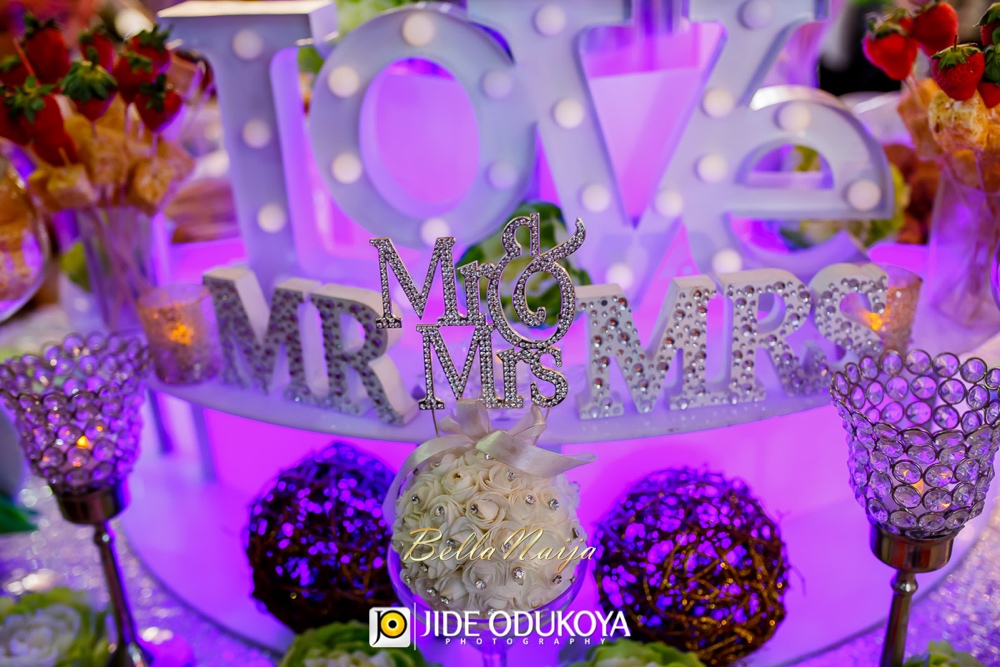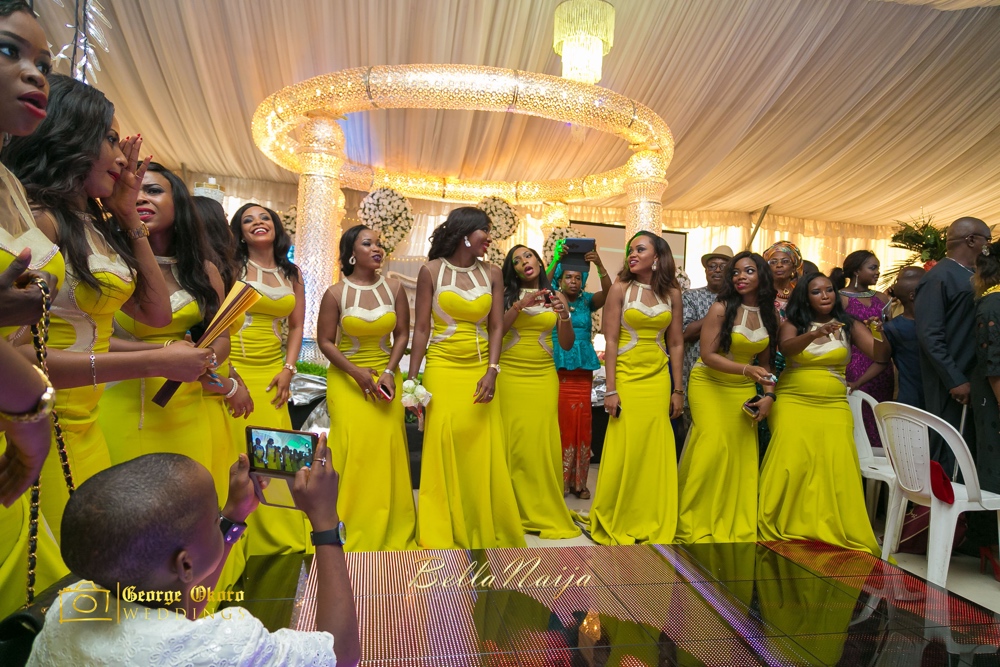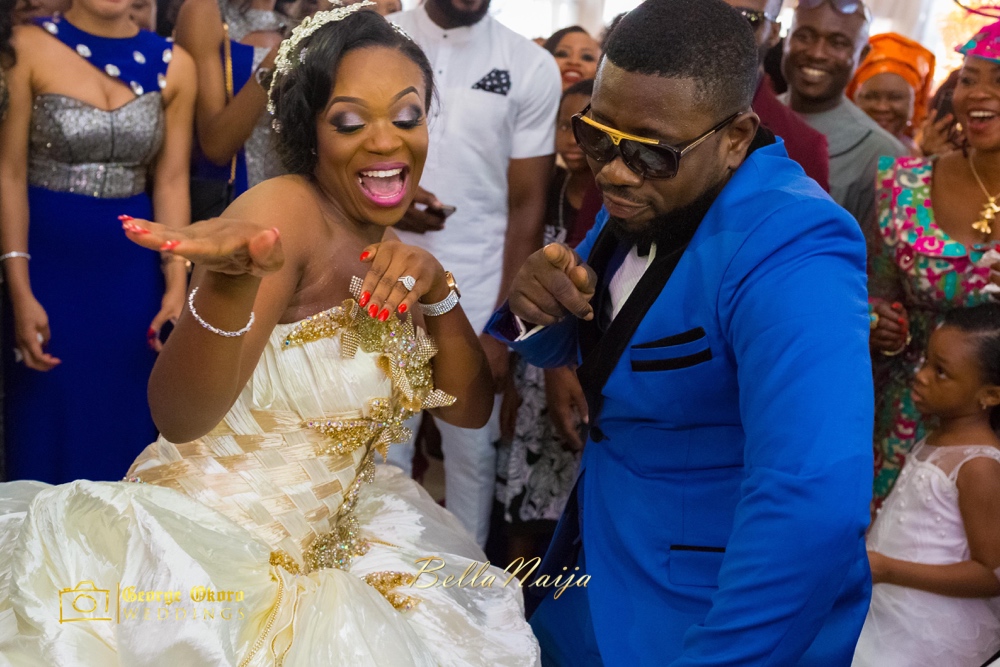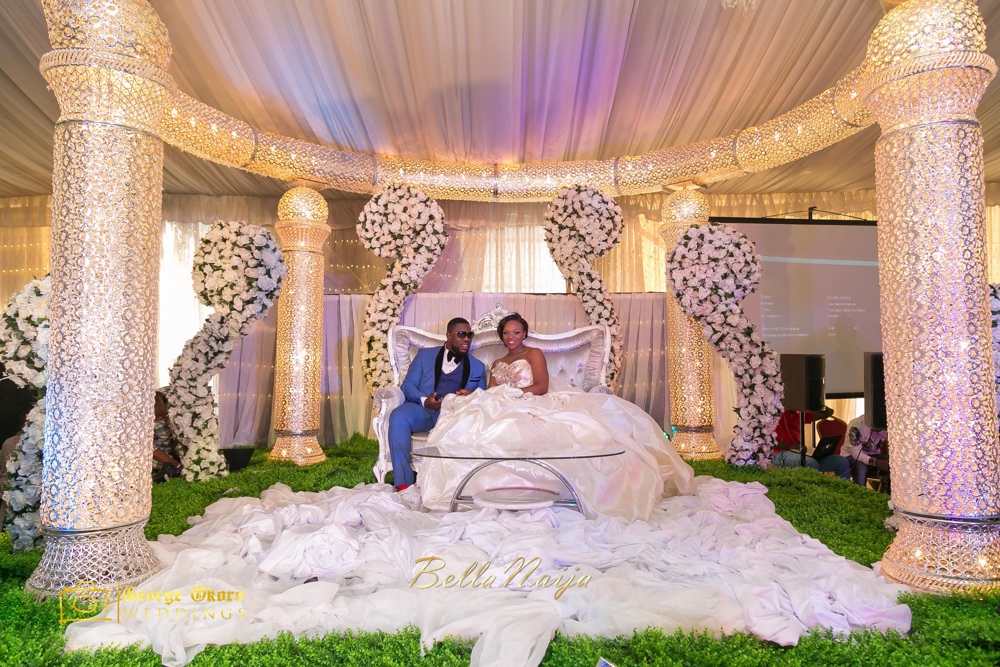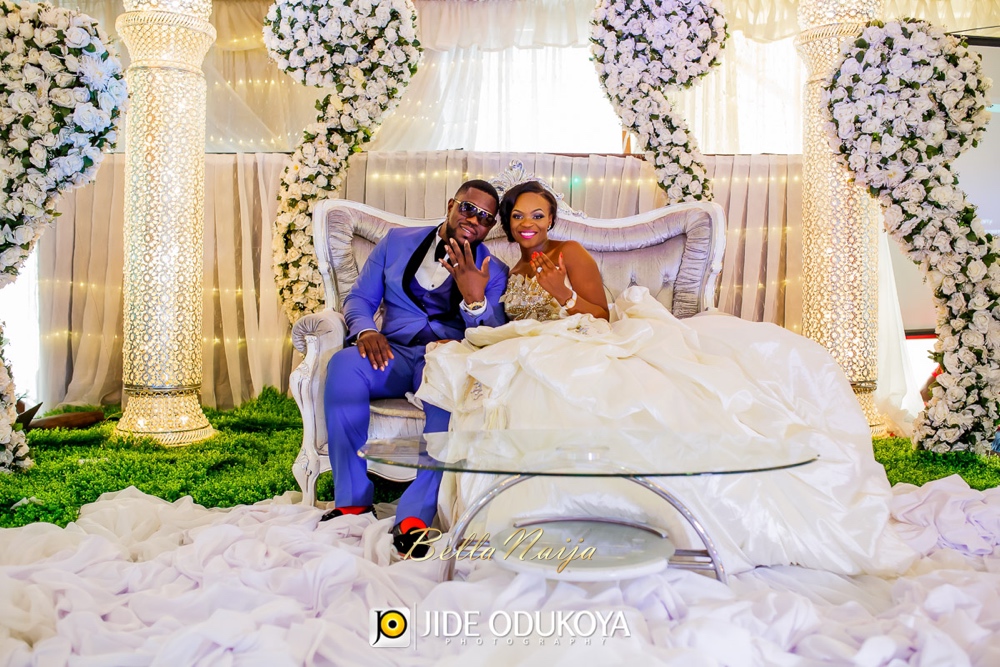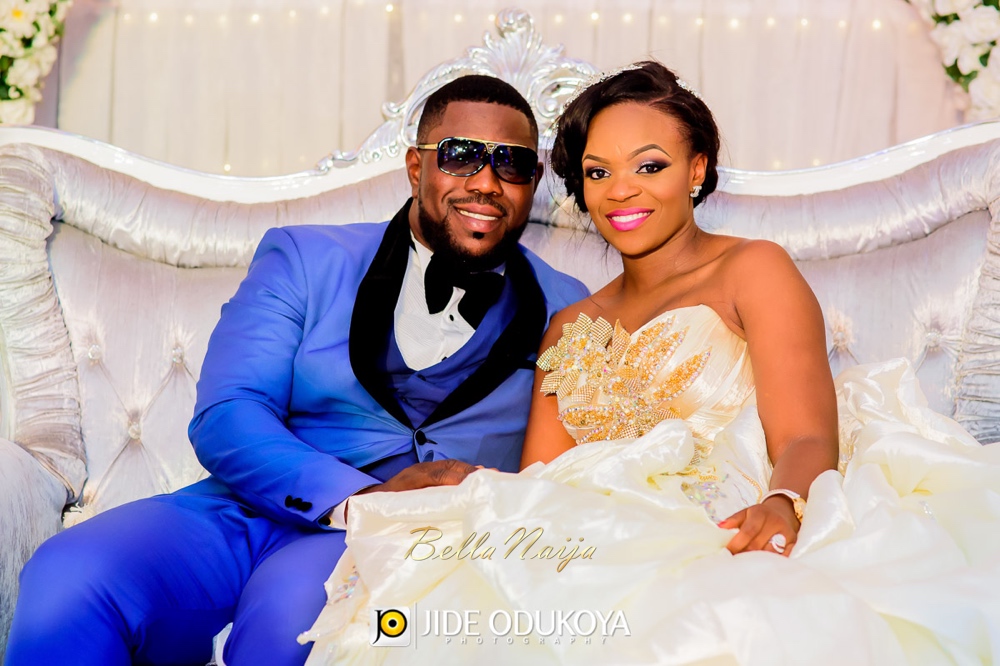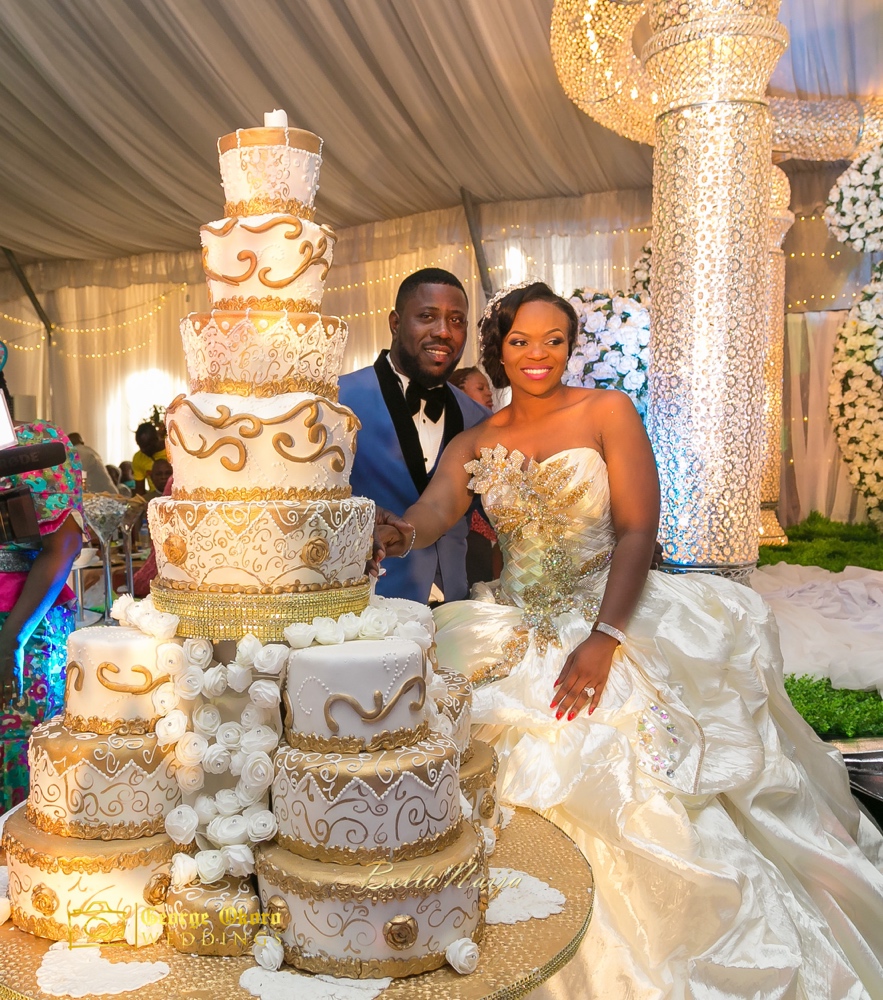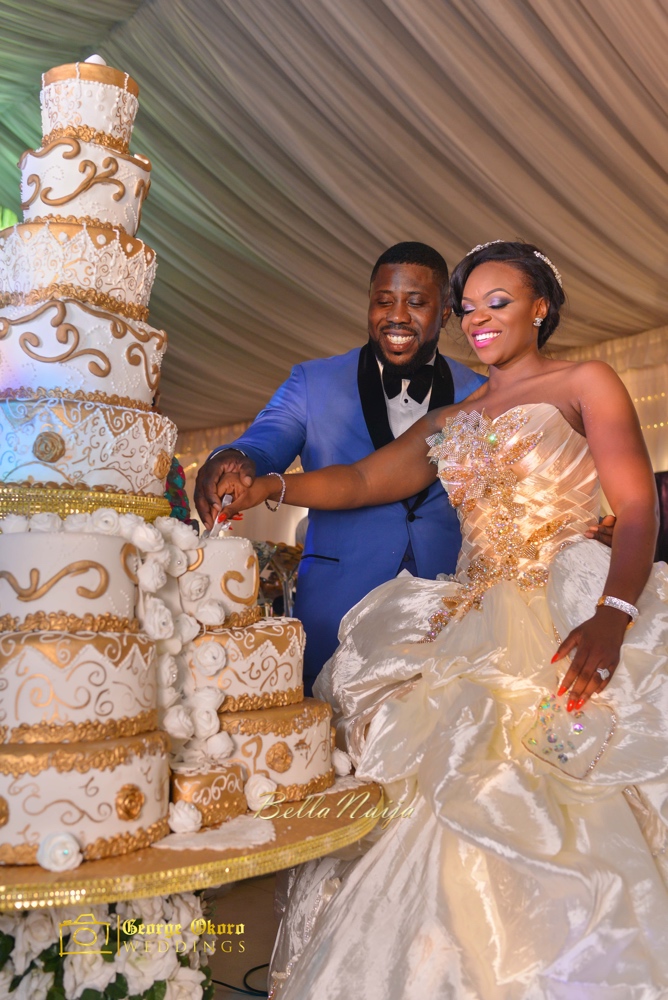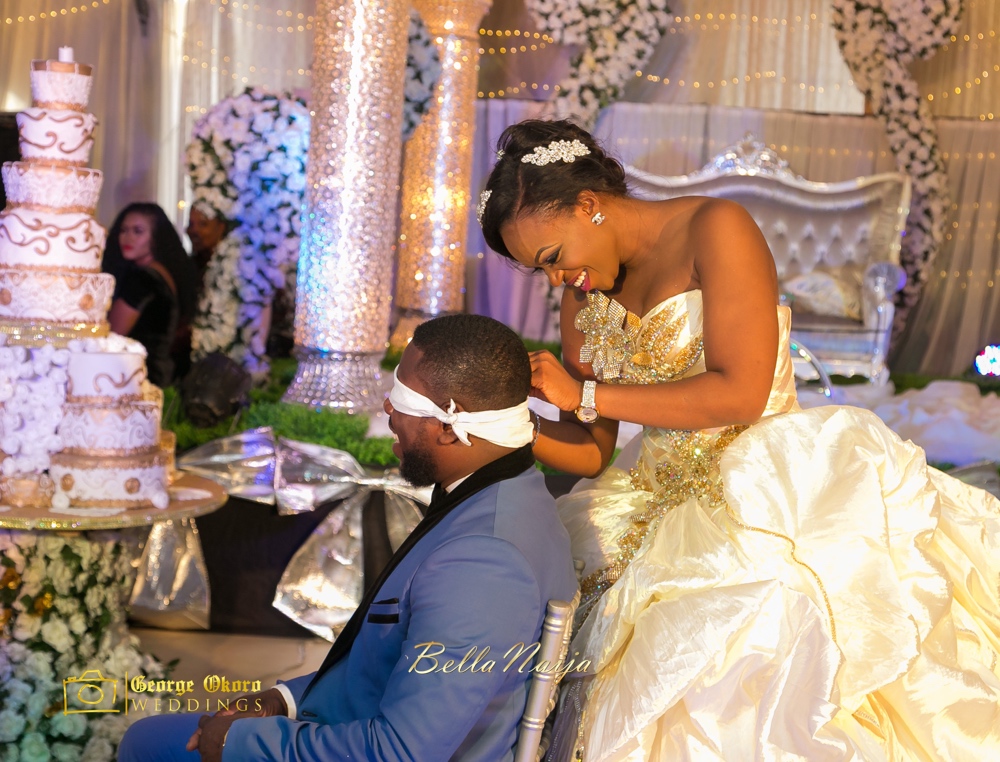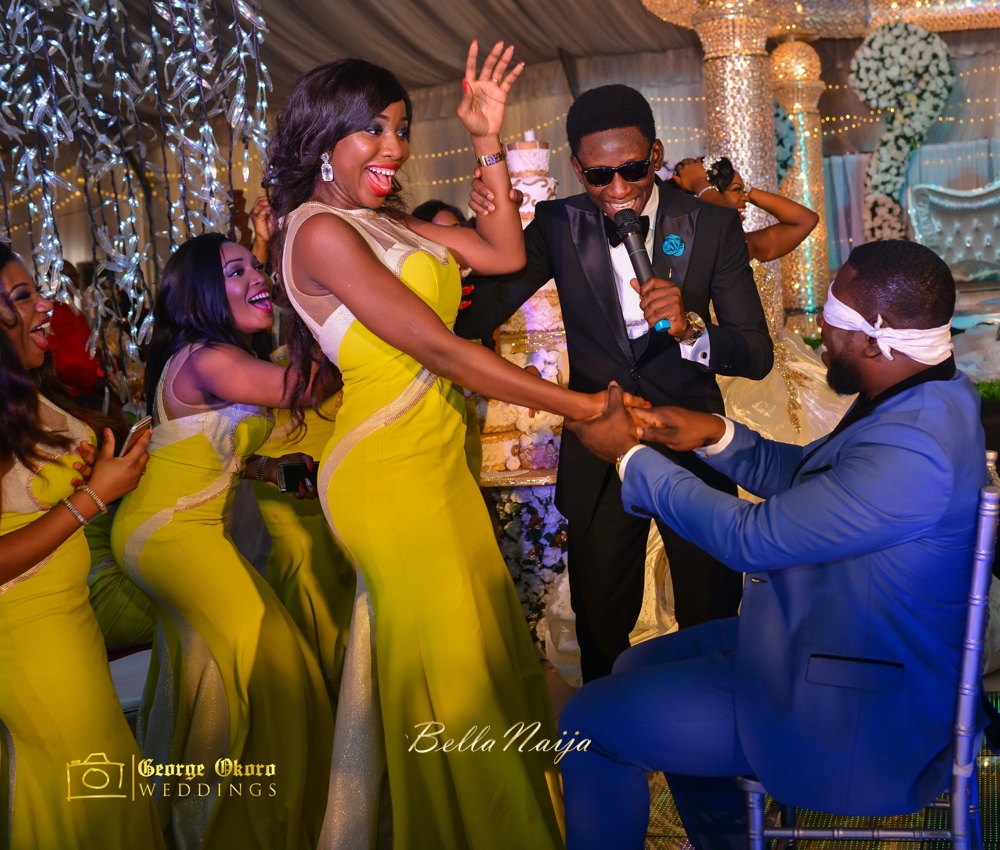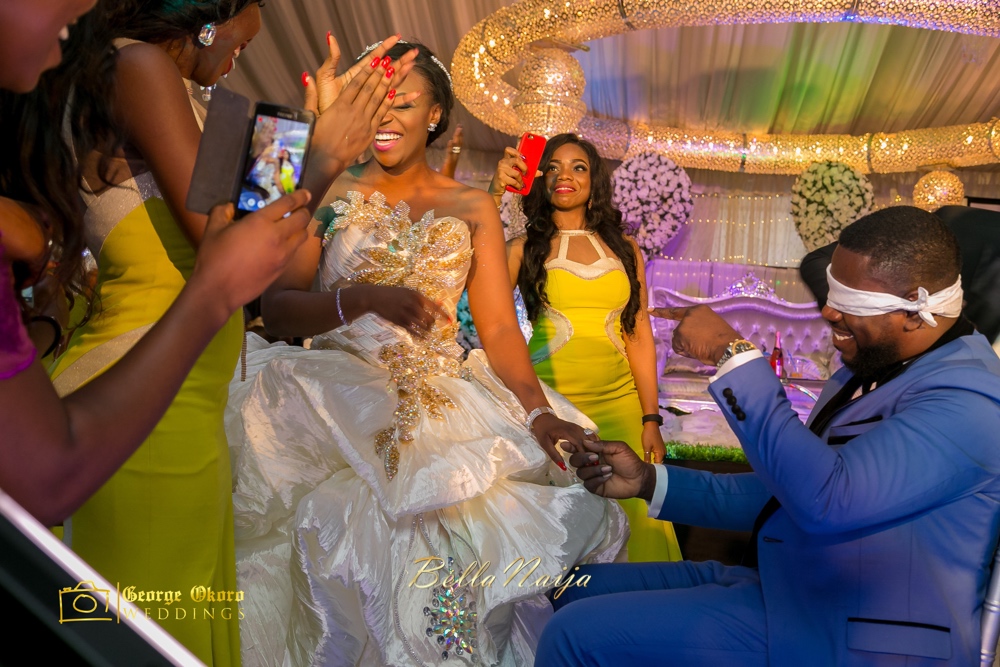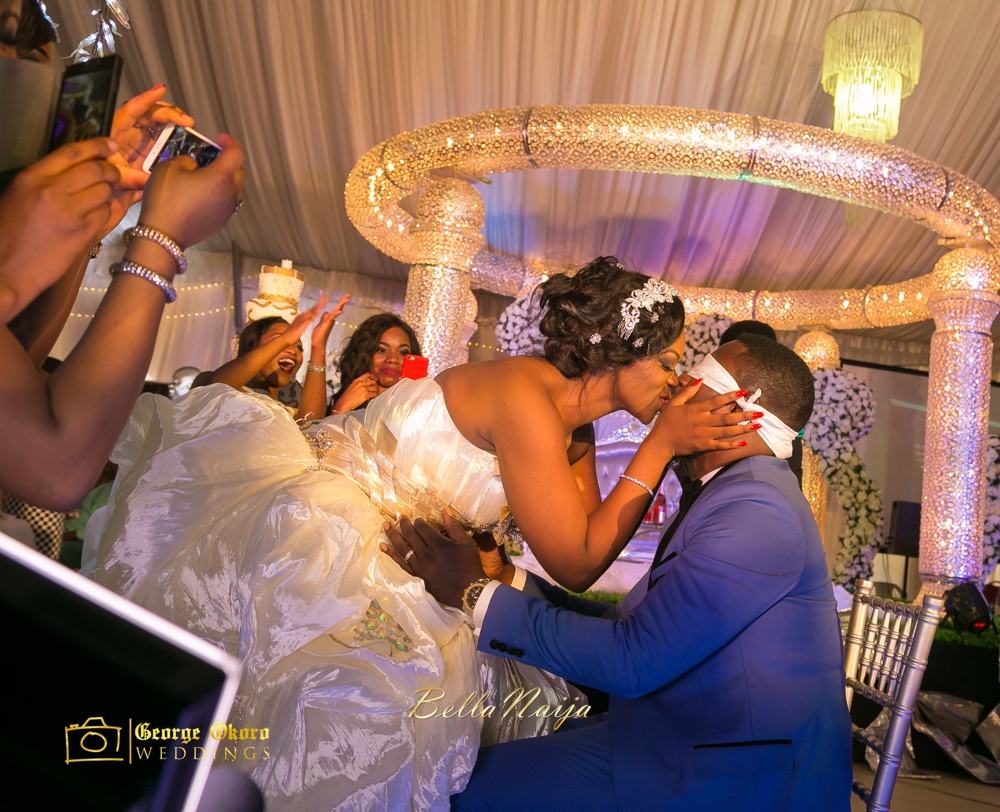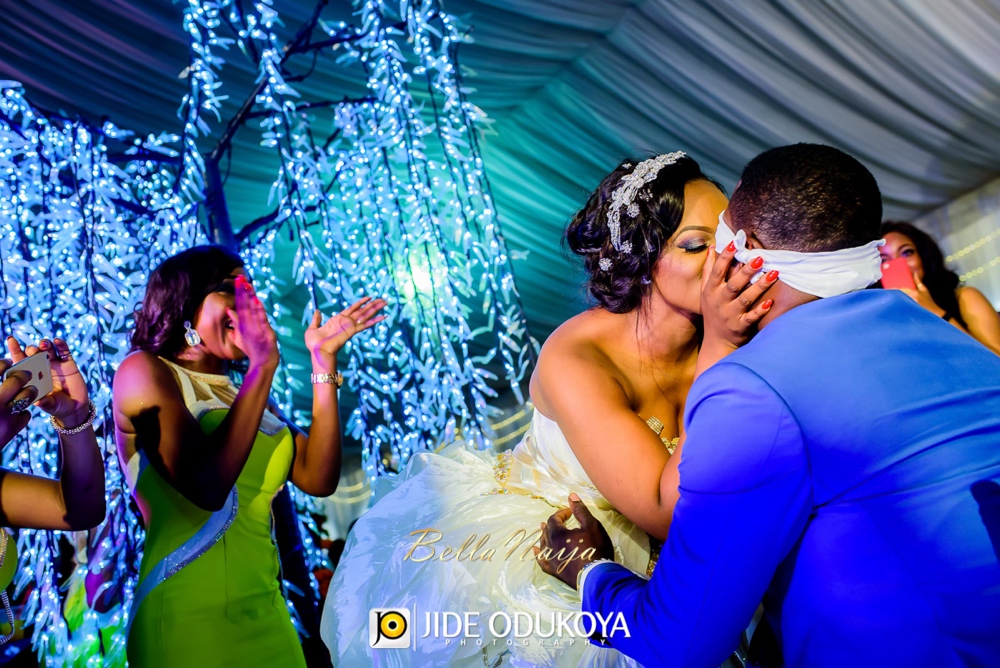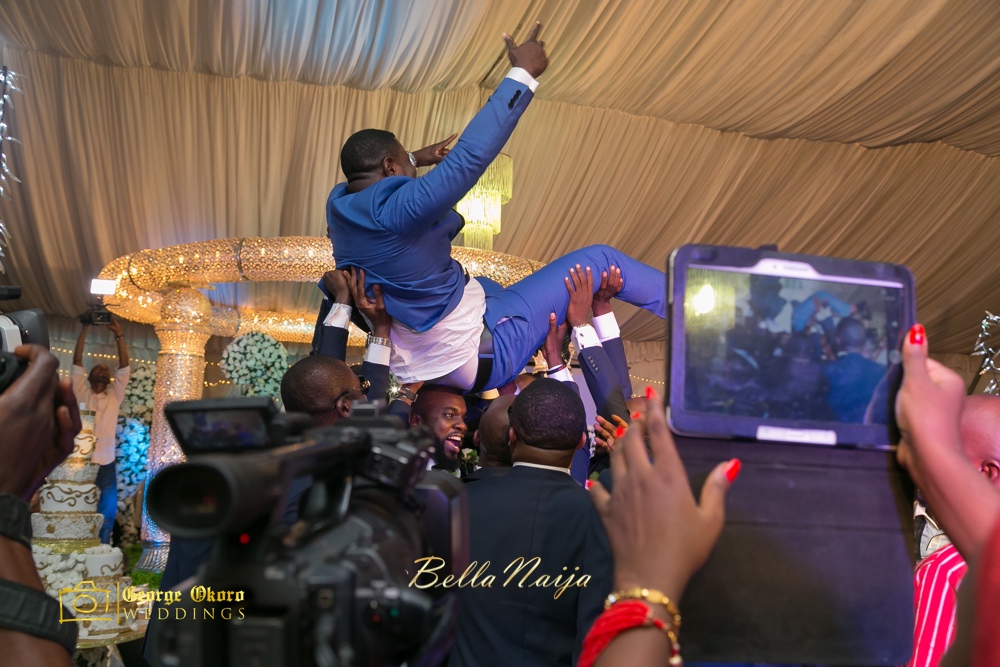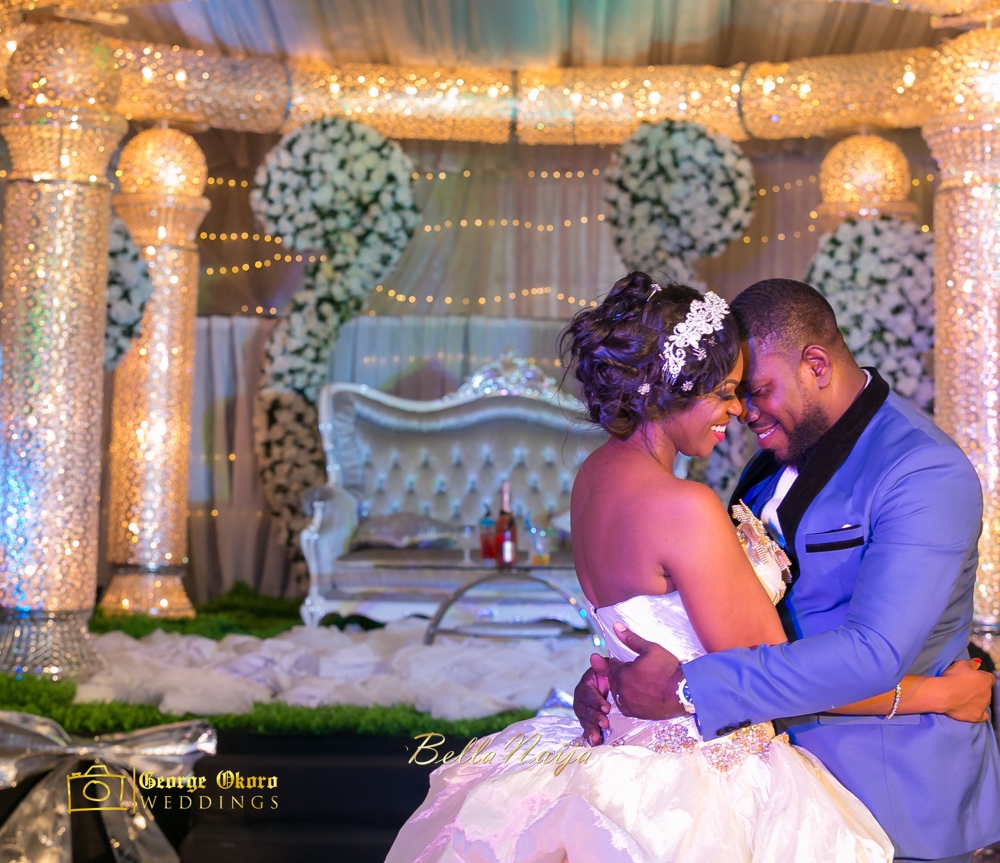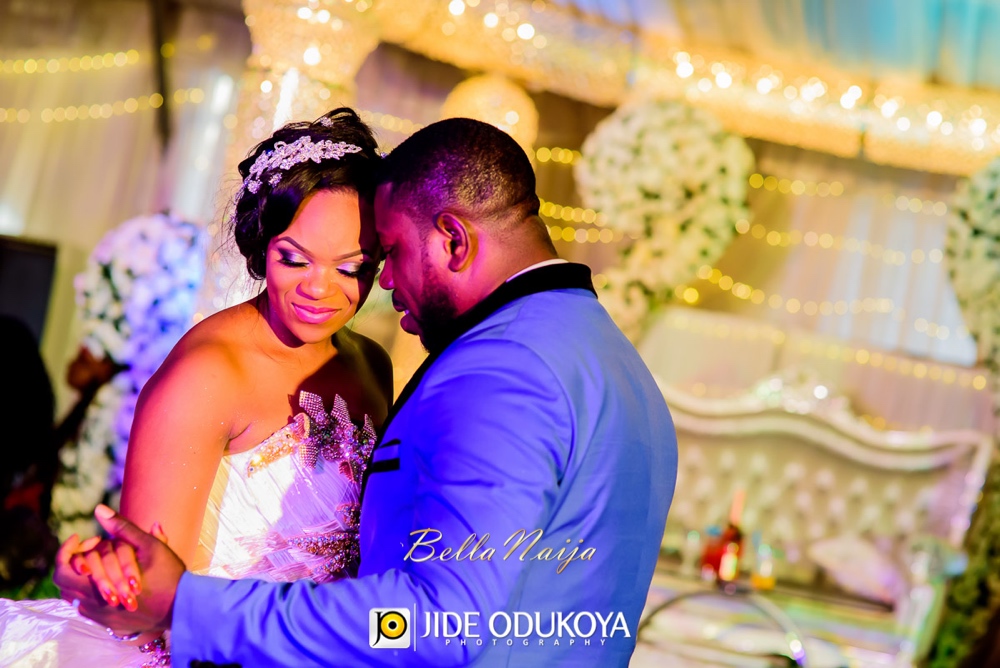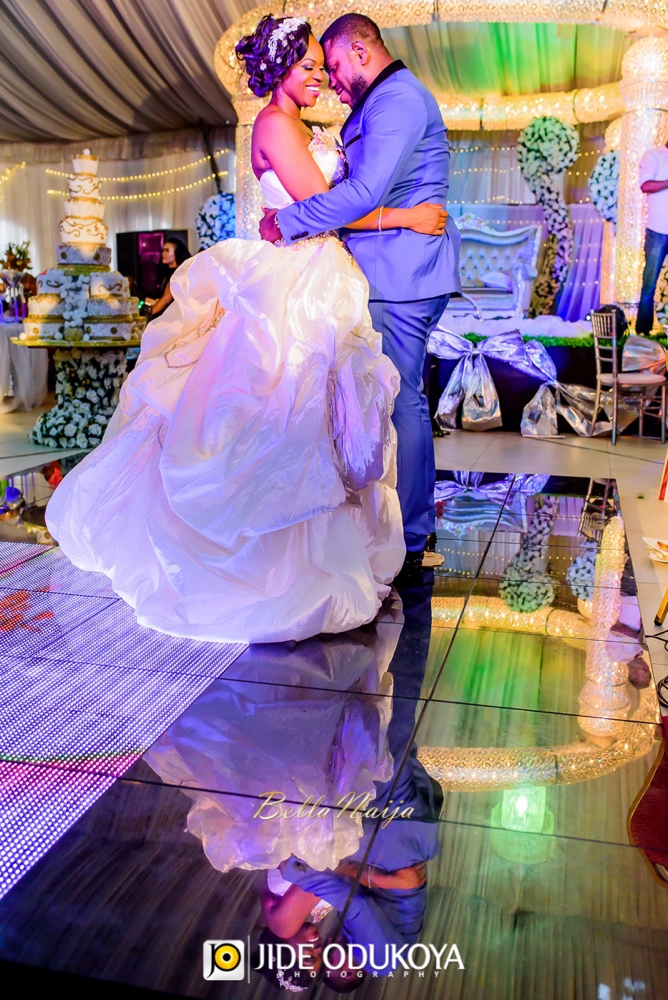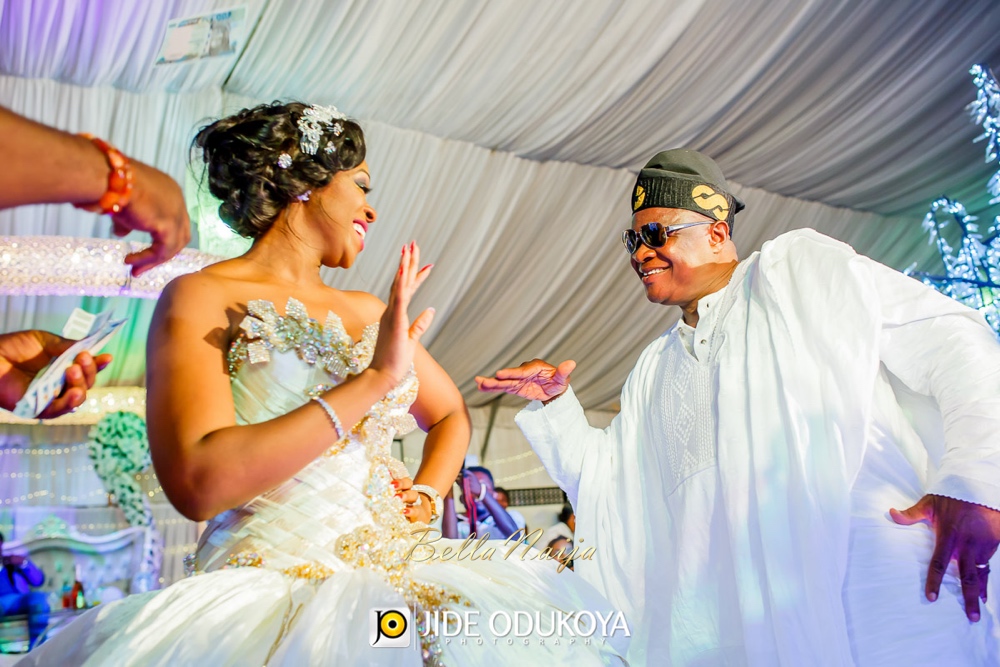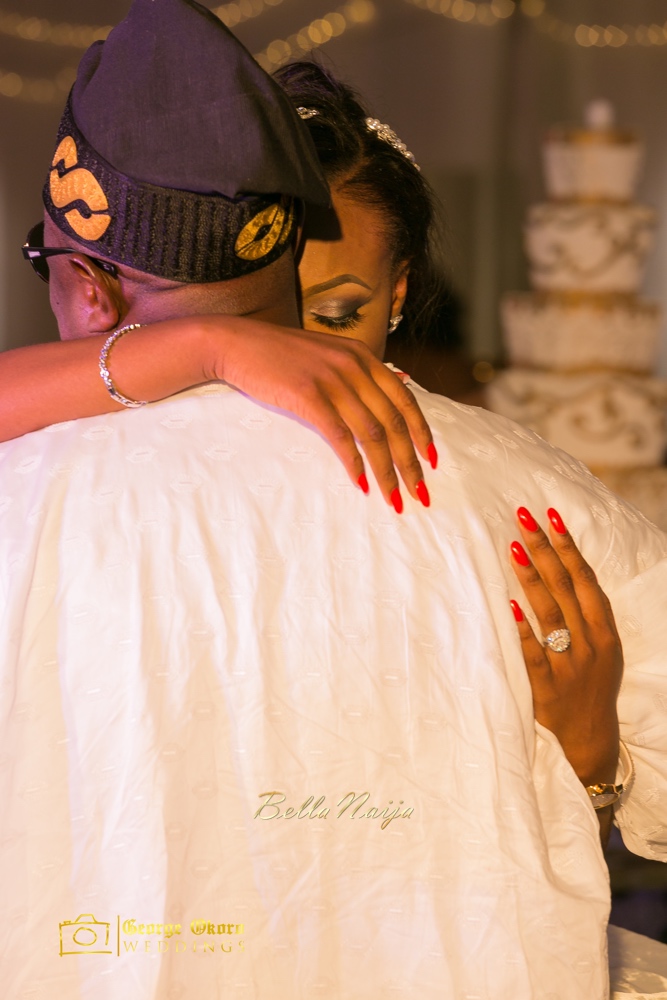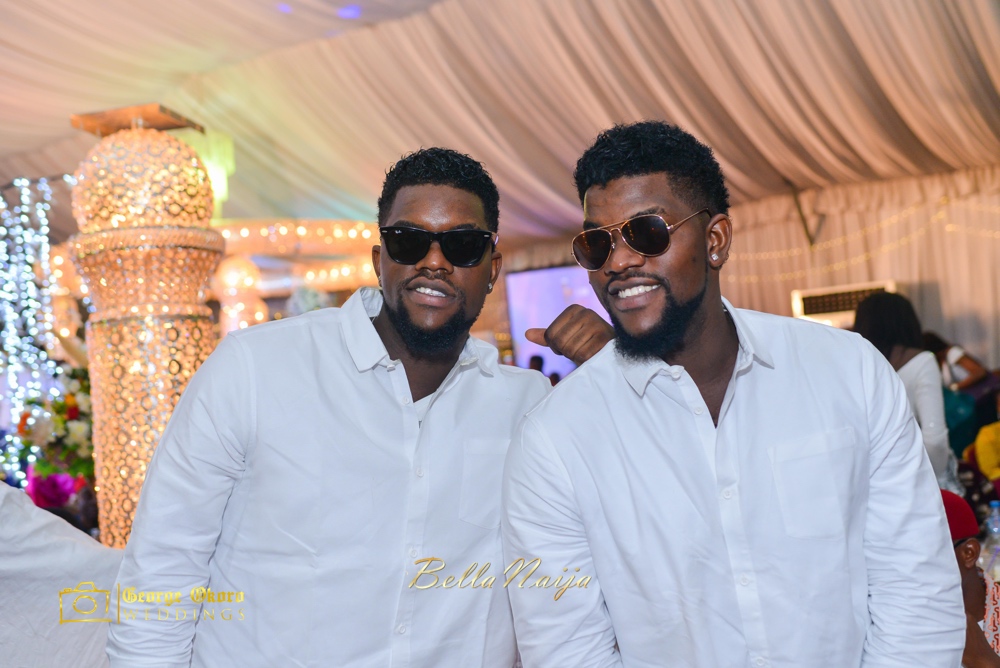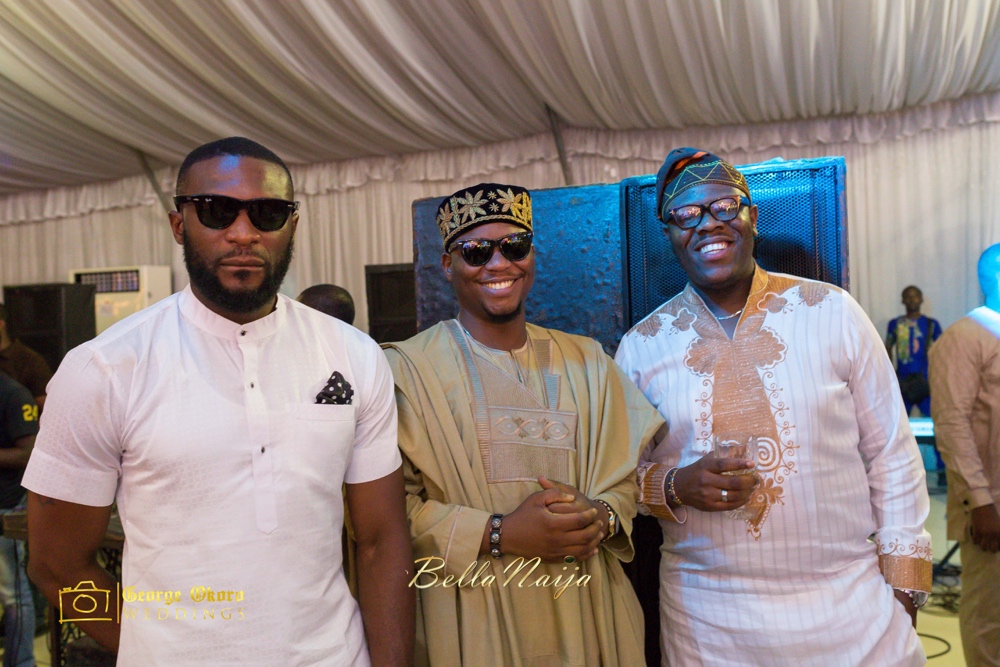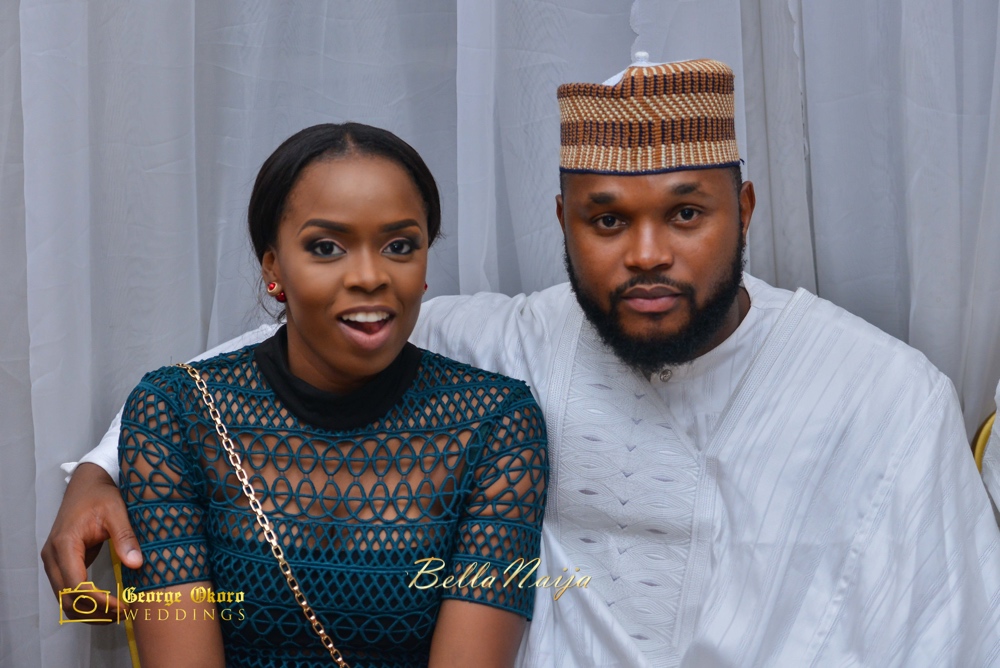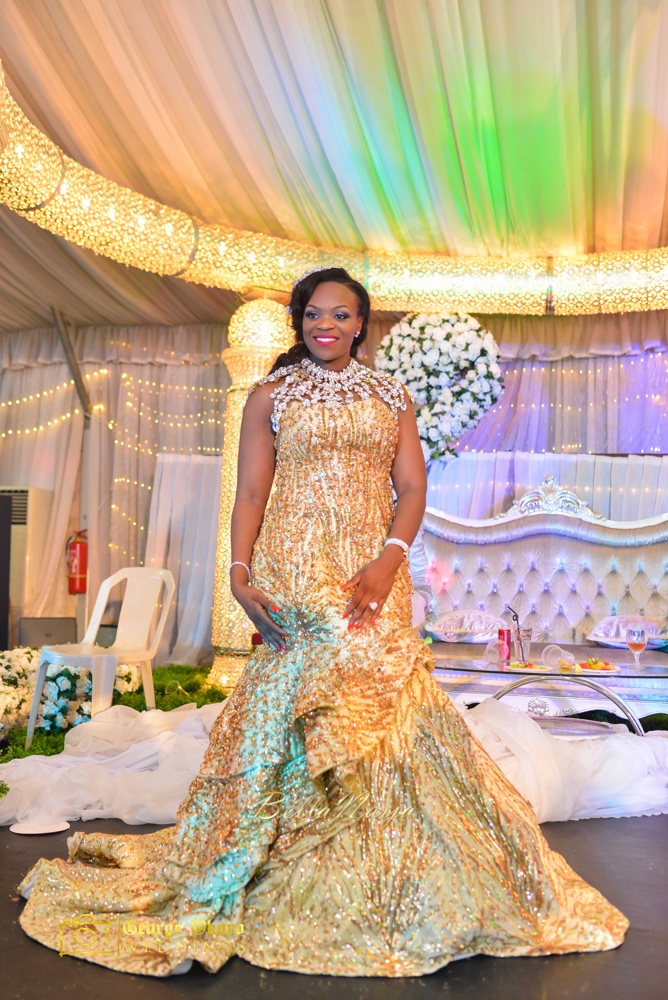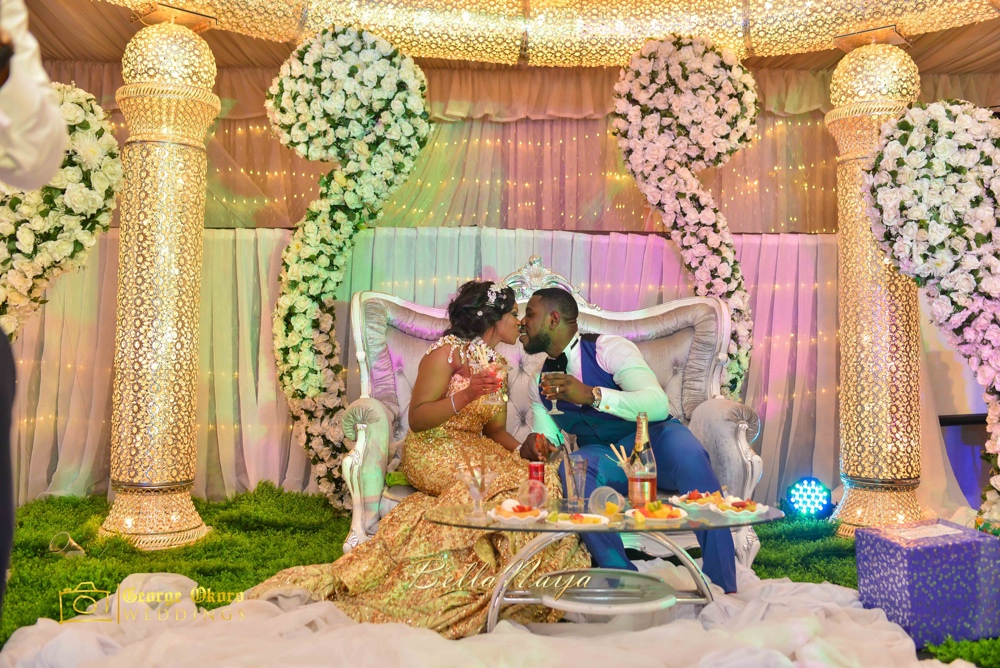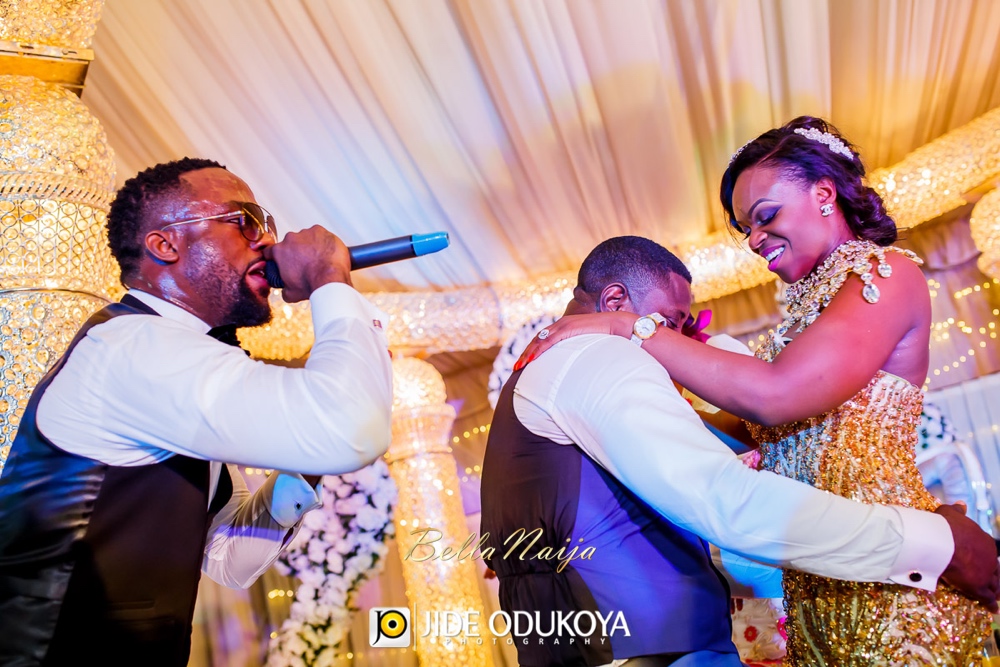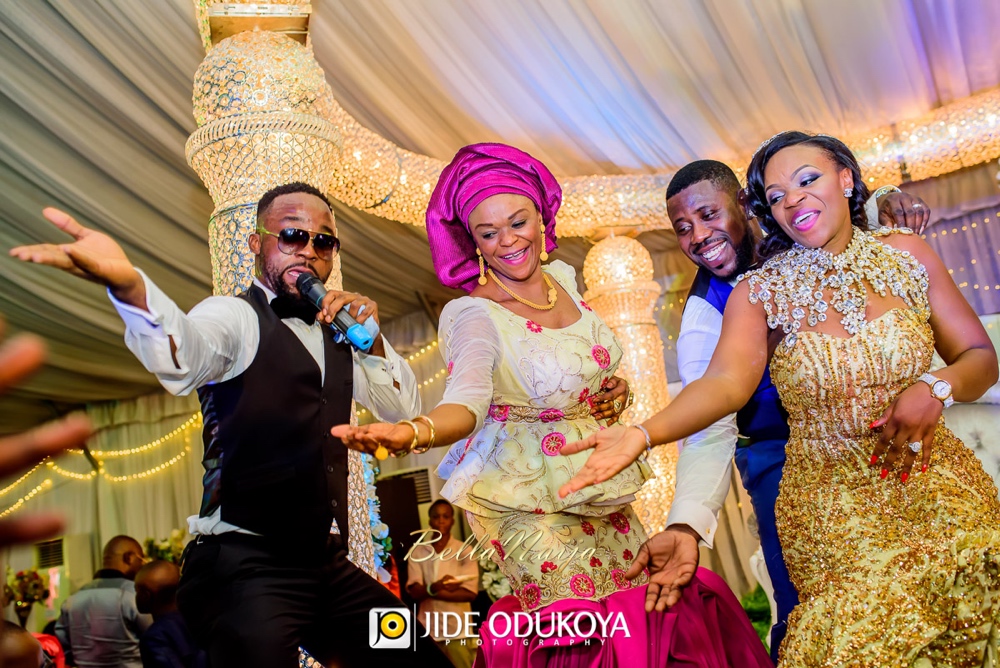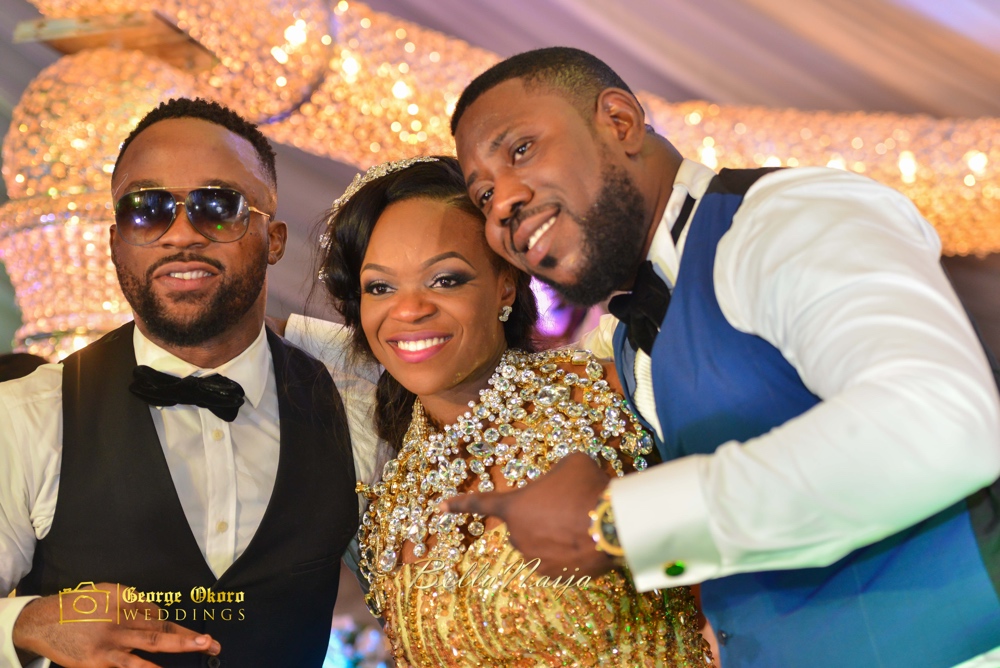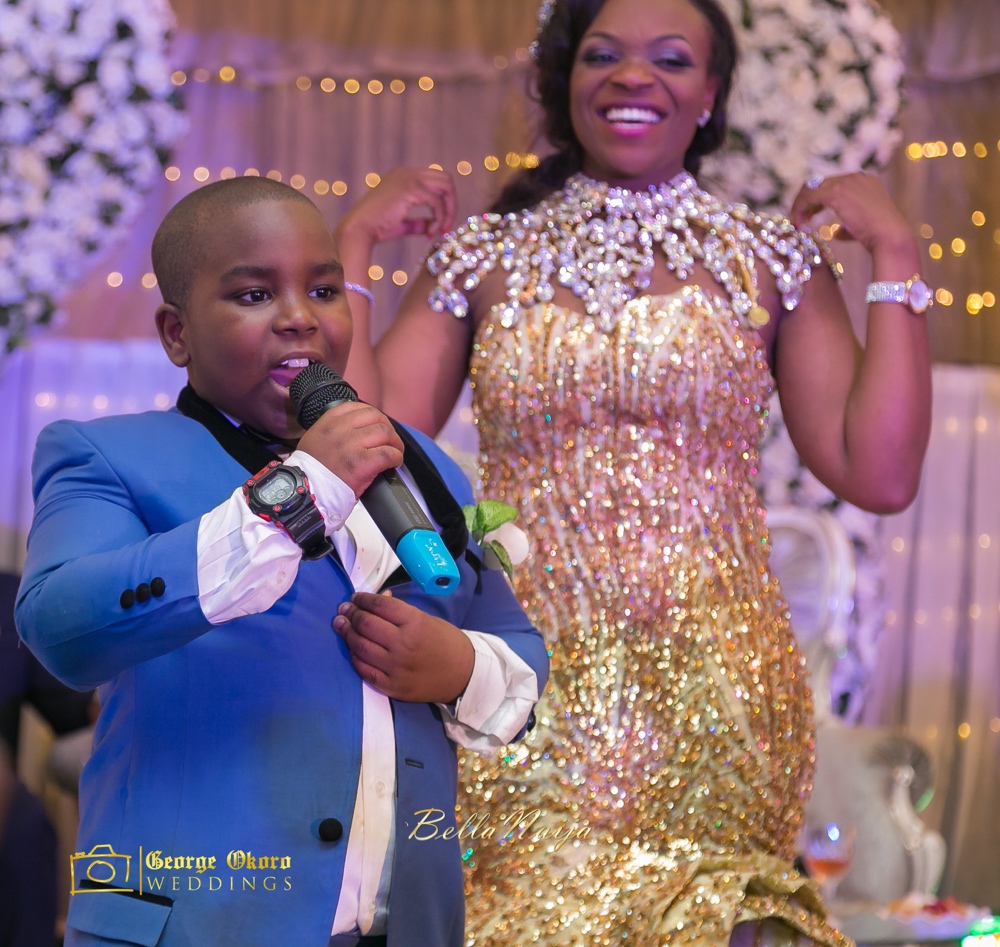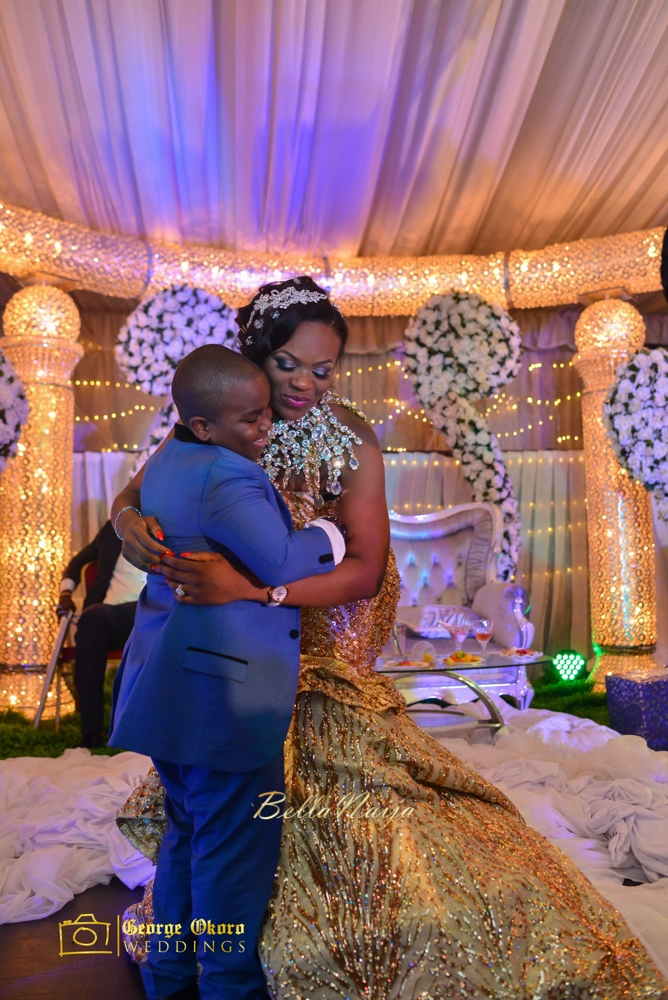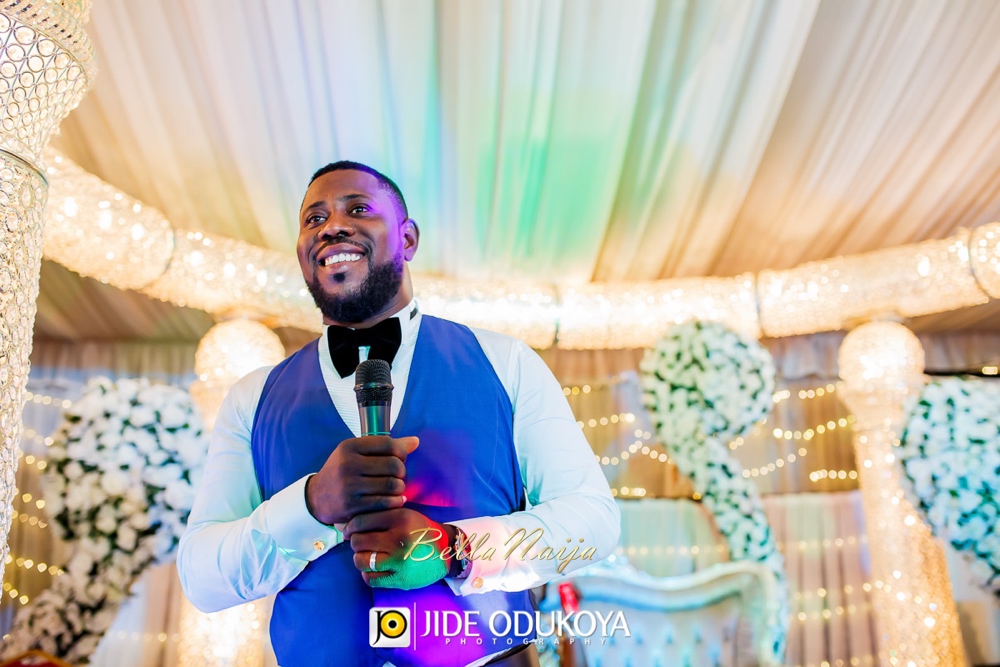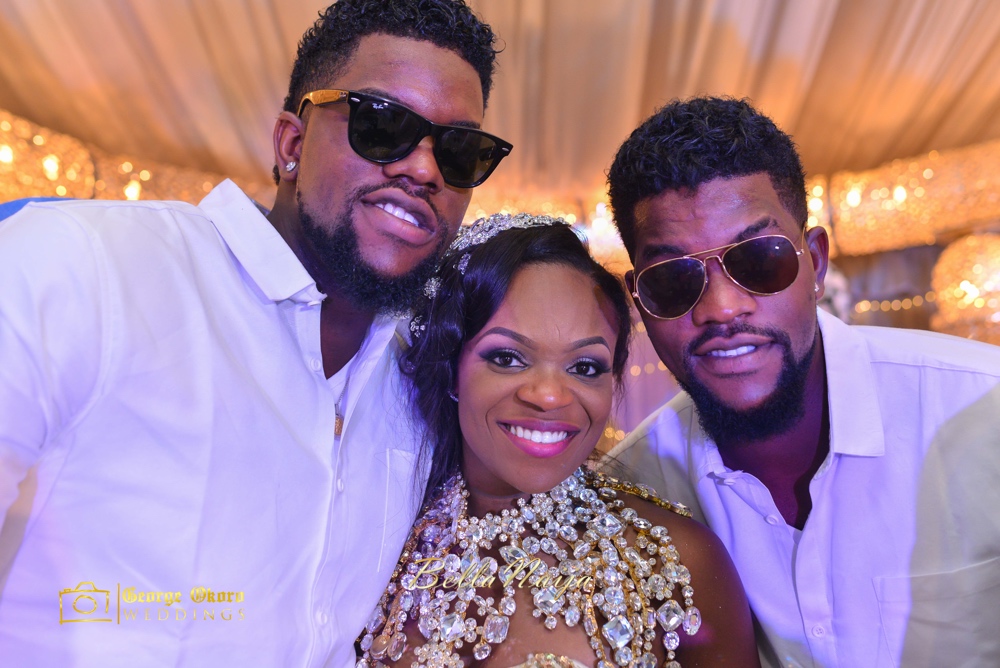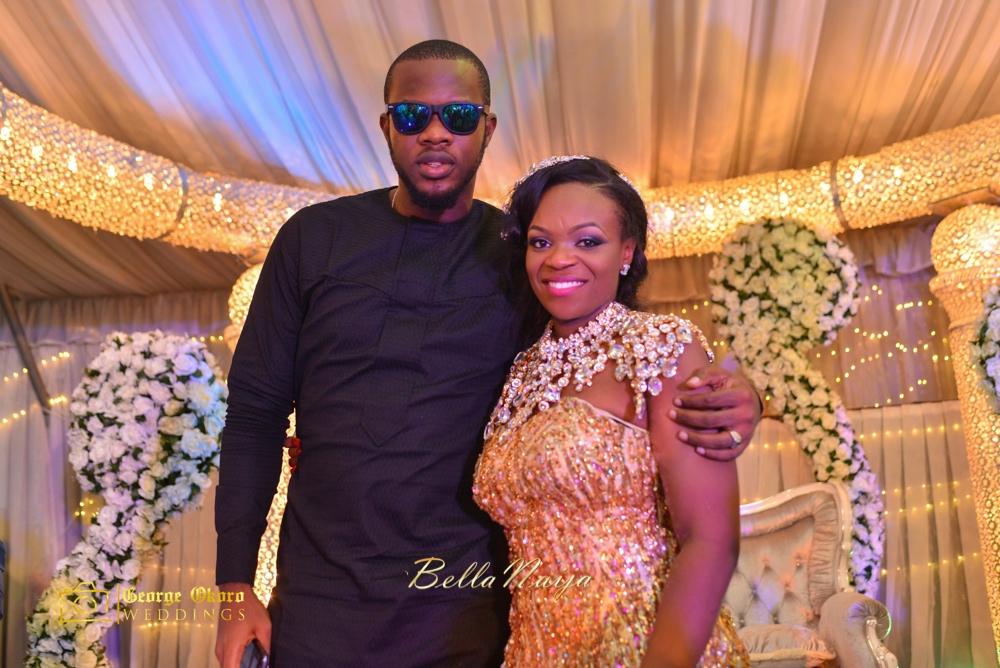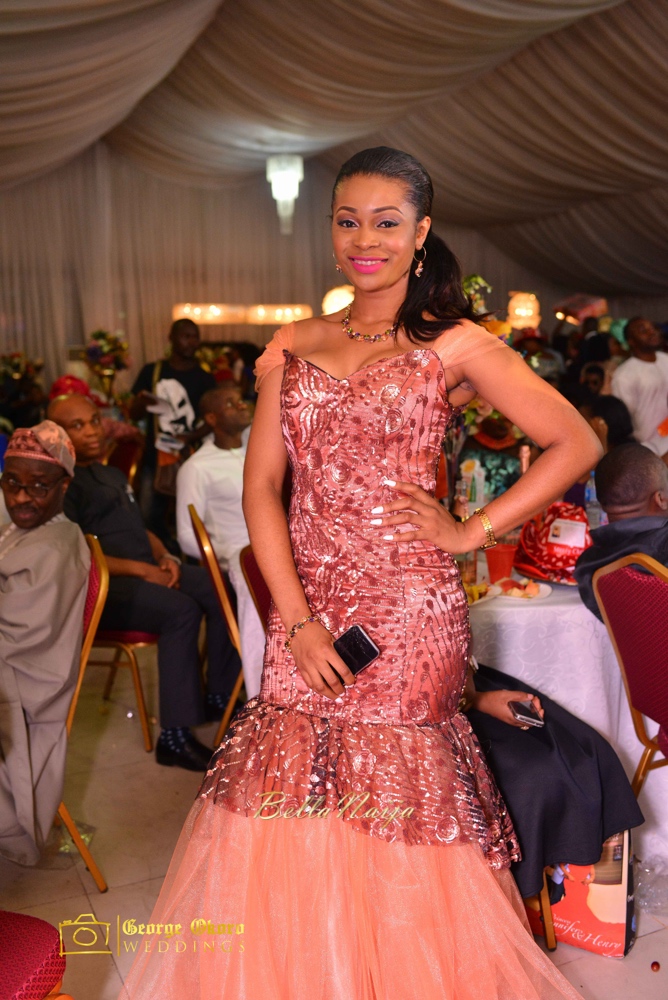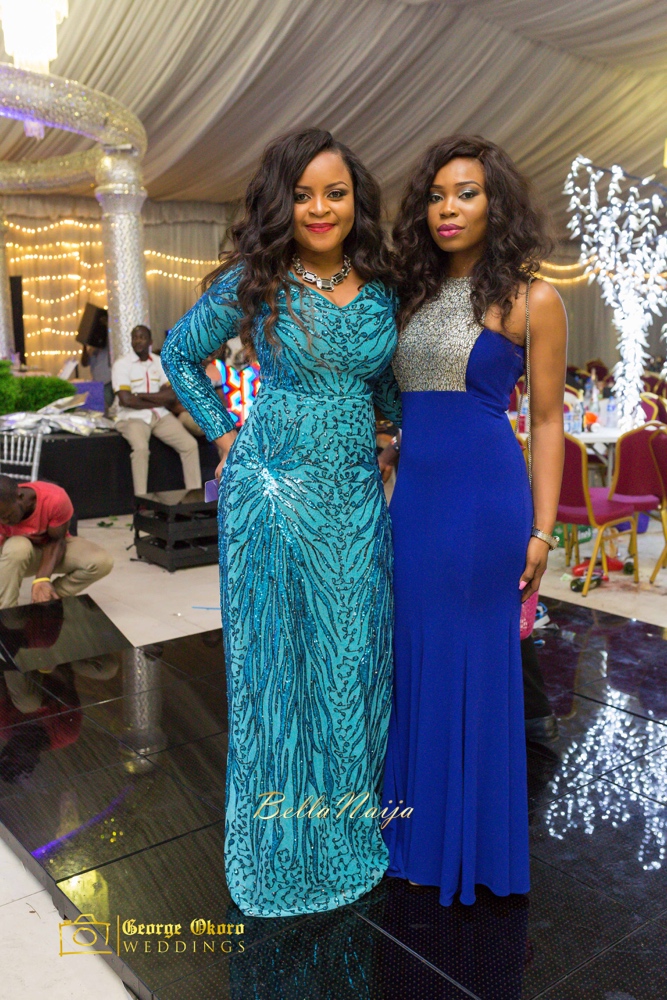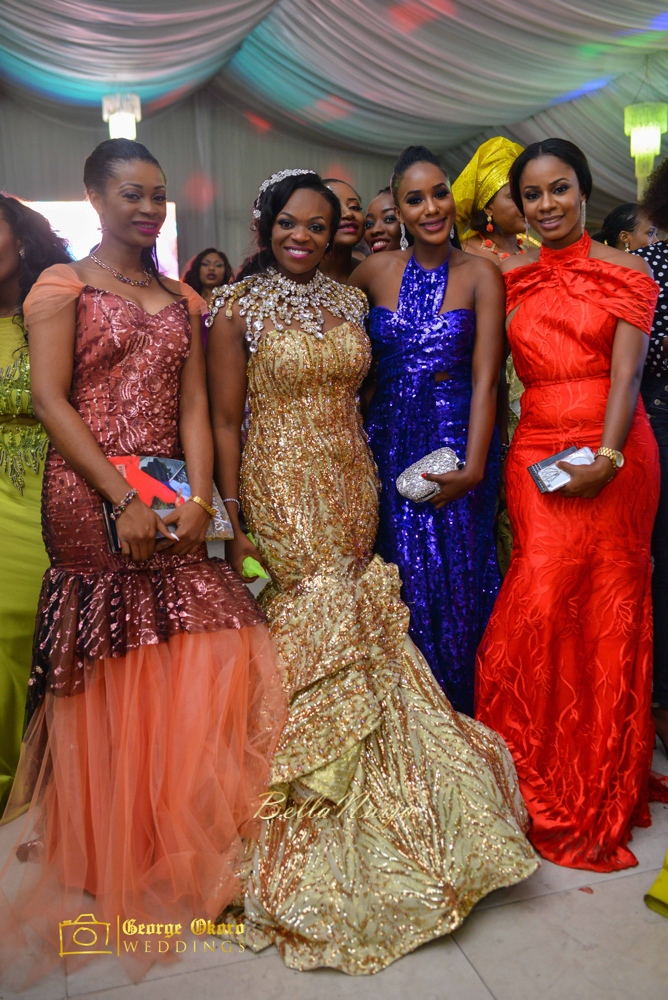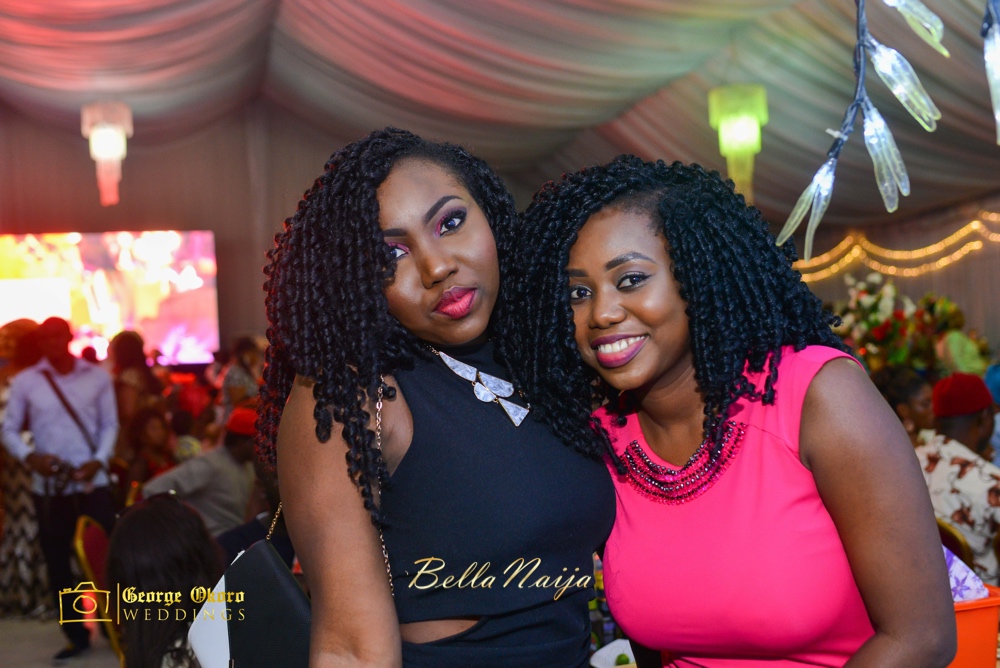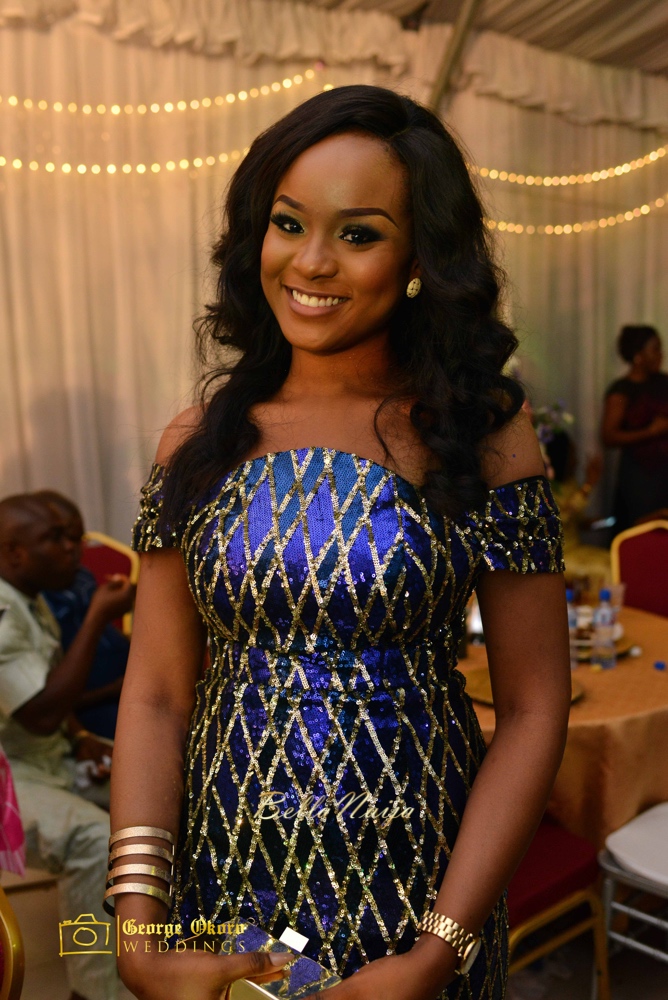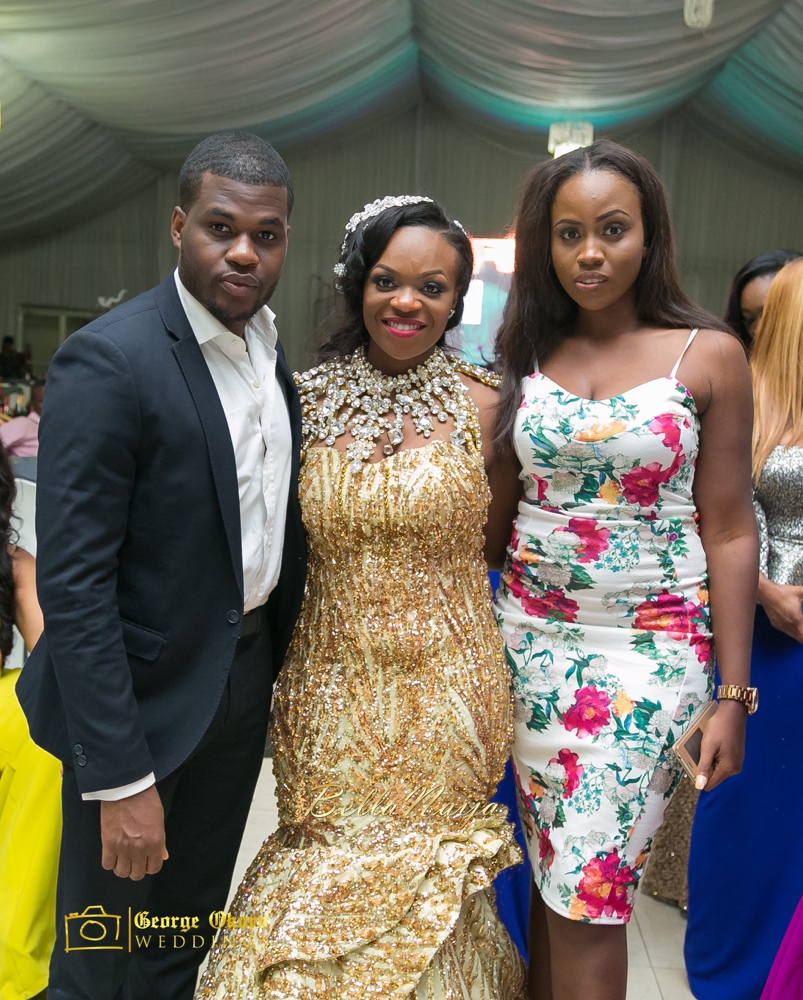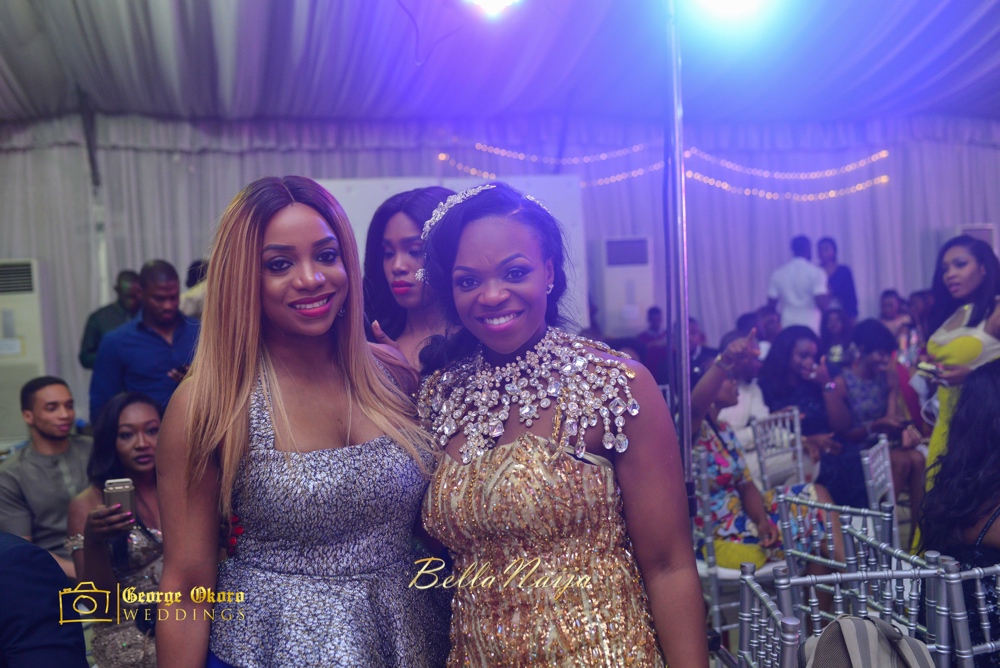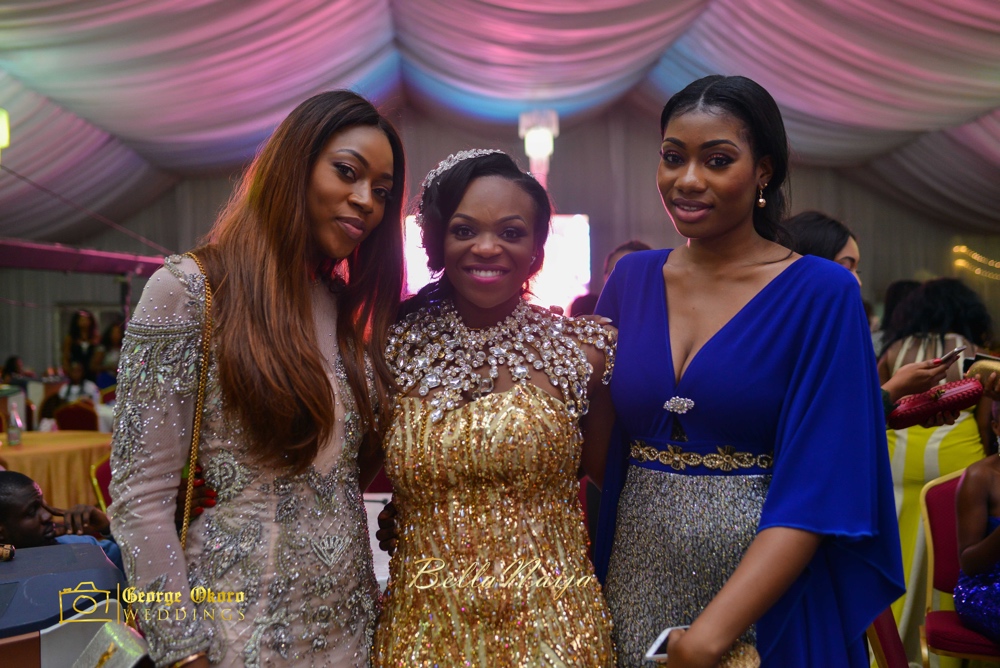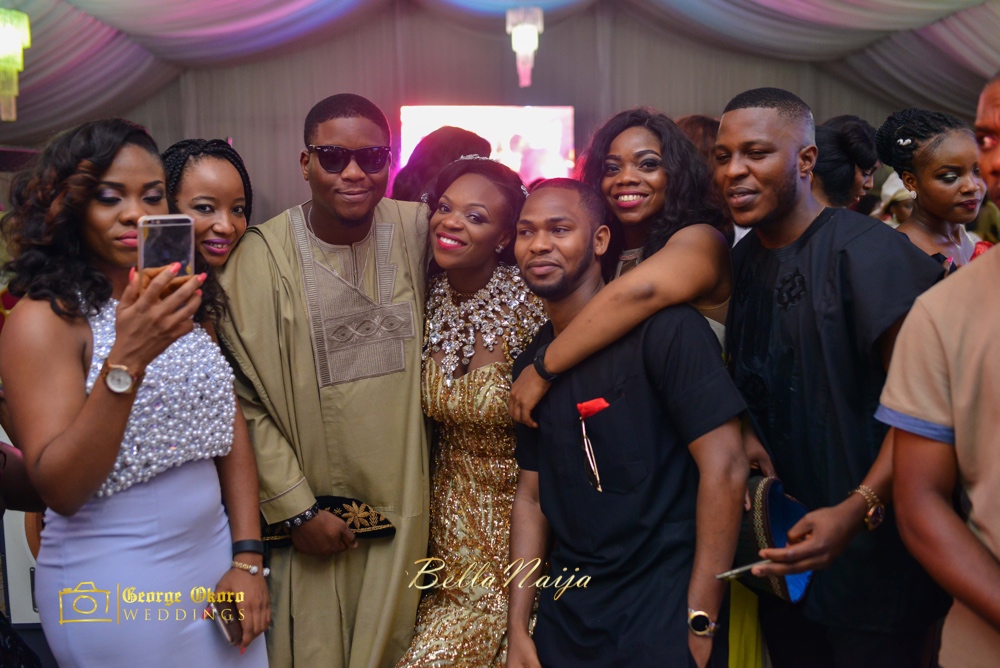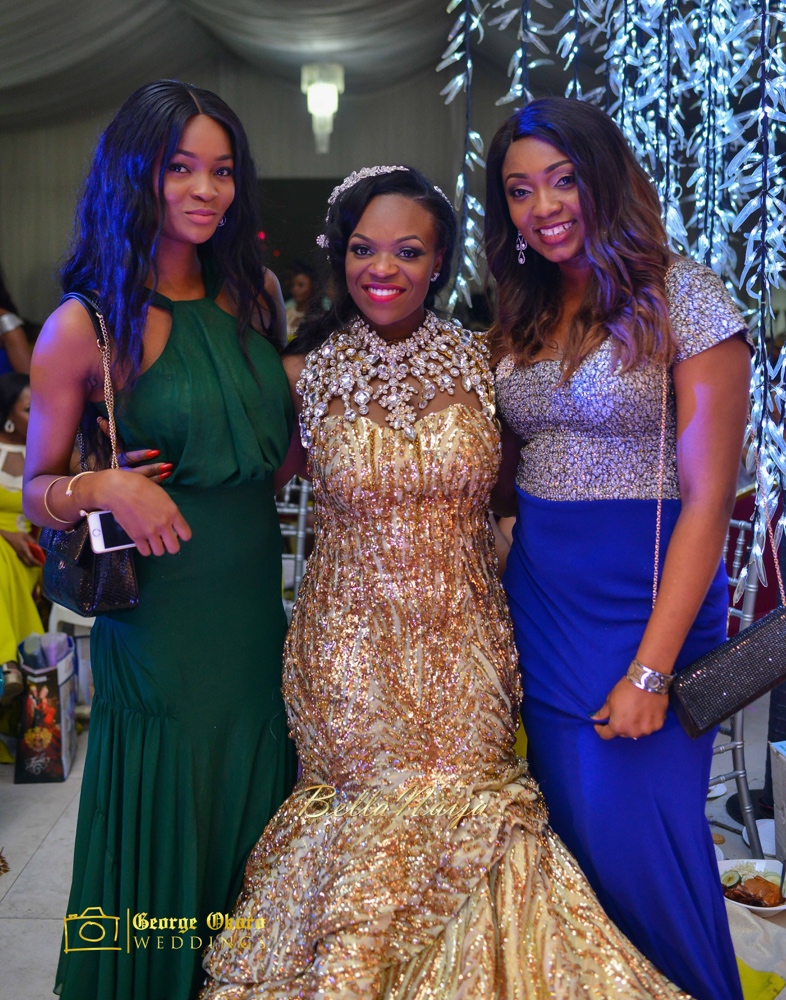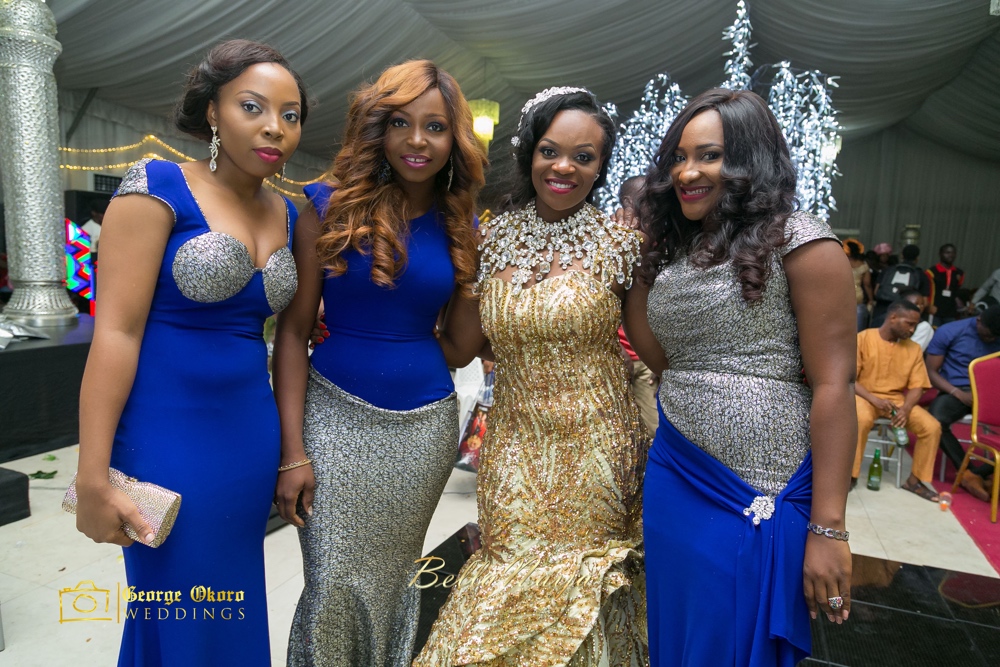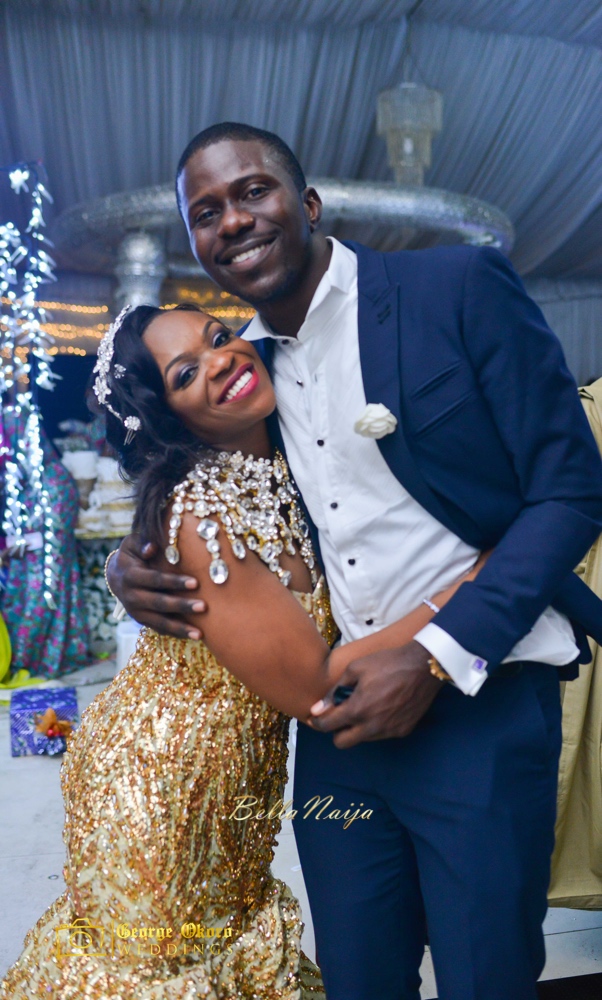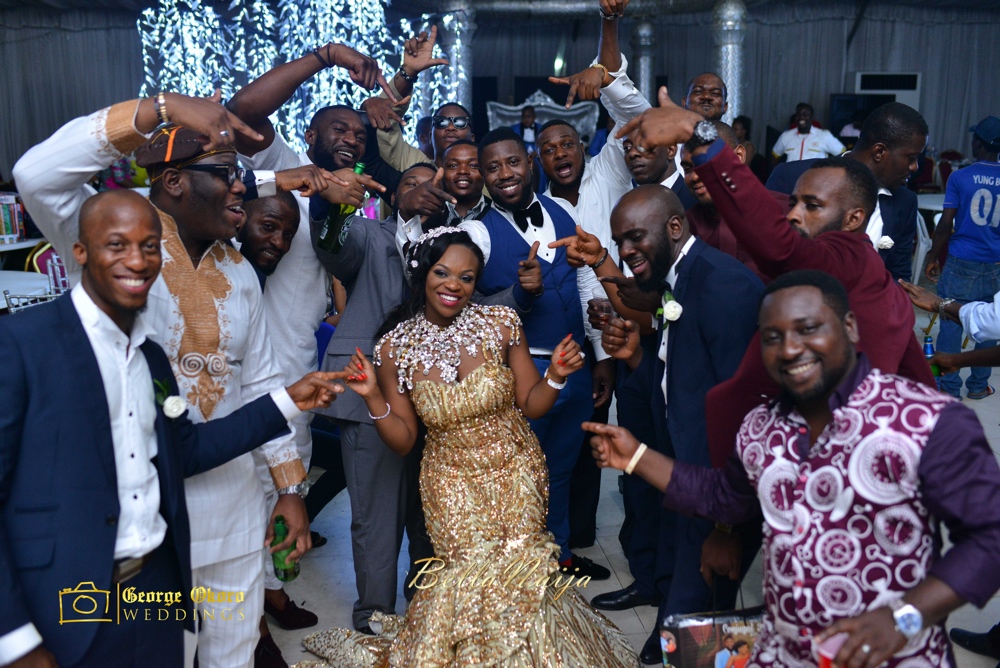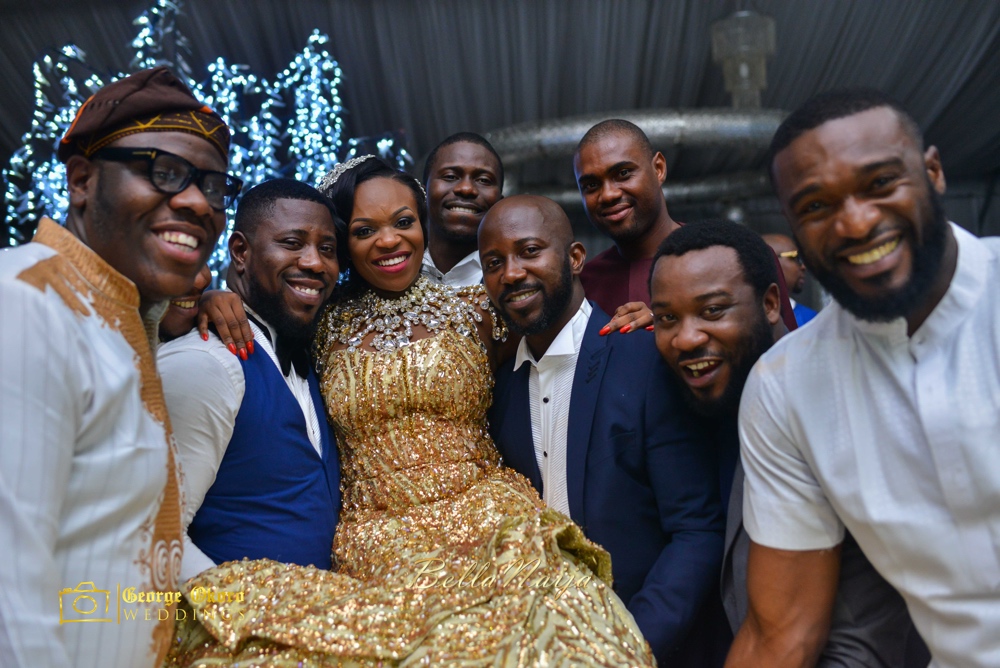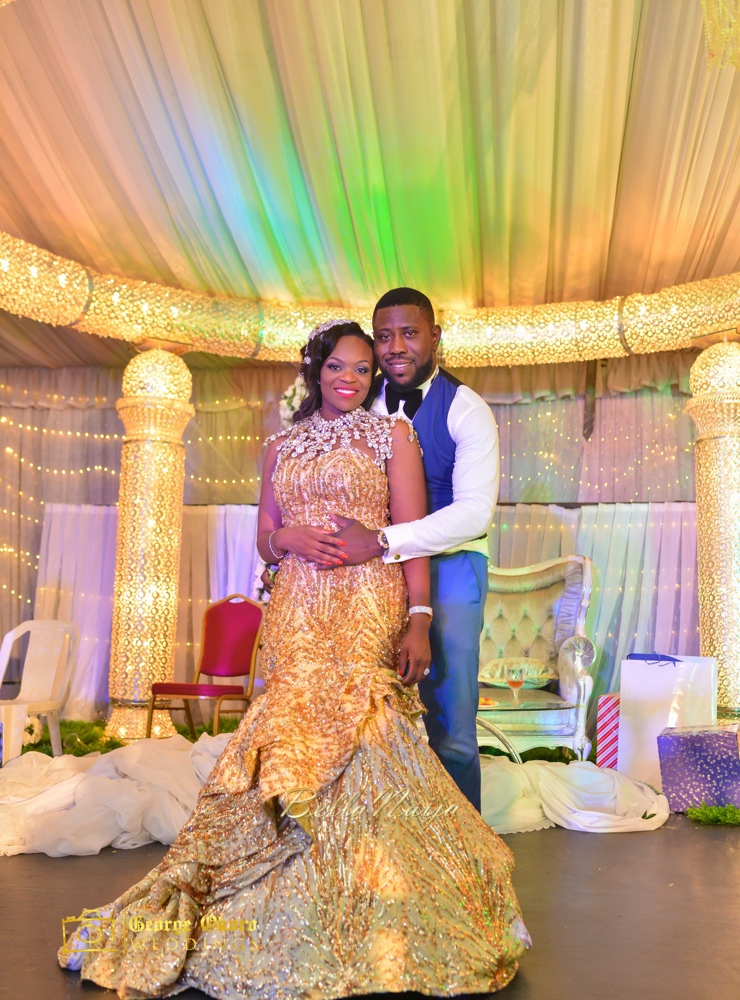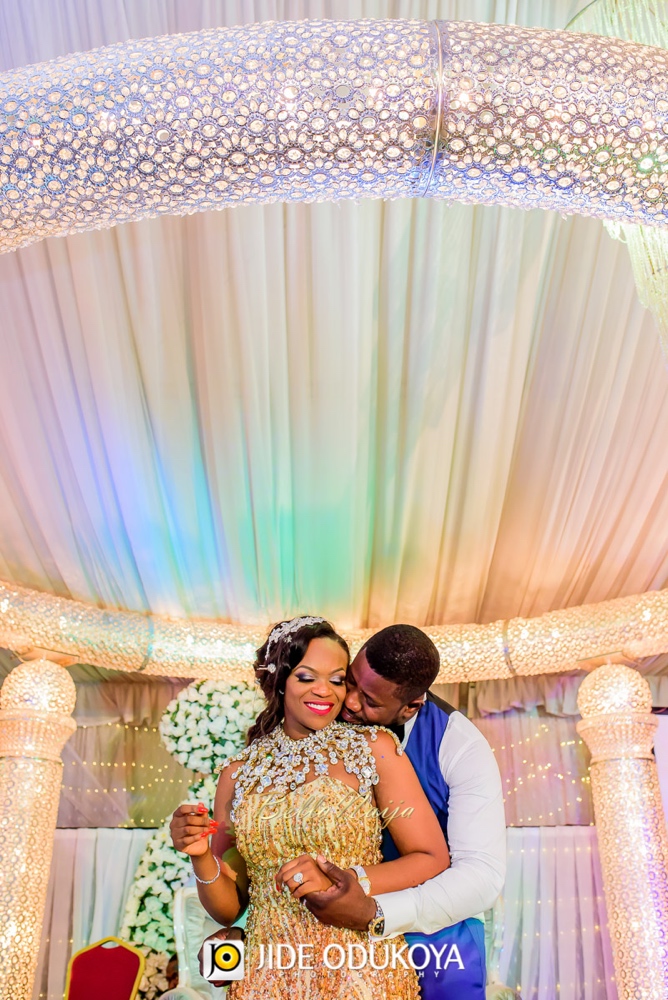 ~ Wedding Video by Obodos Multimedia

~ Pre-Wedding Dinner | Photos by George Okoro Photography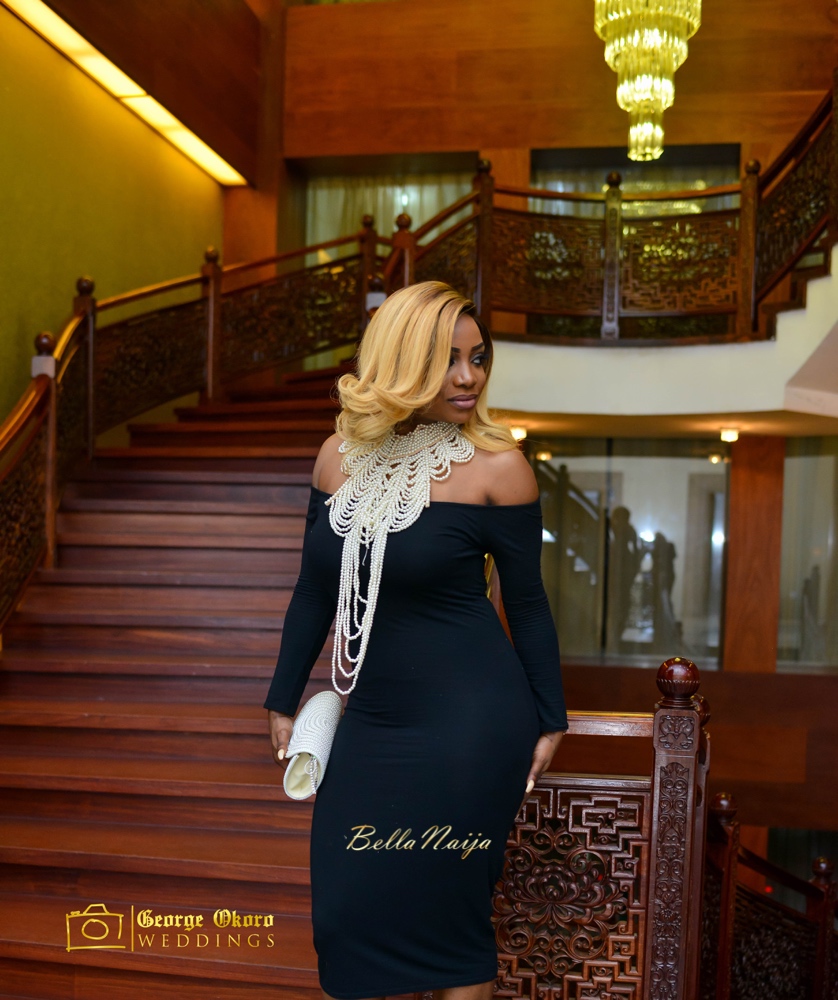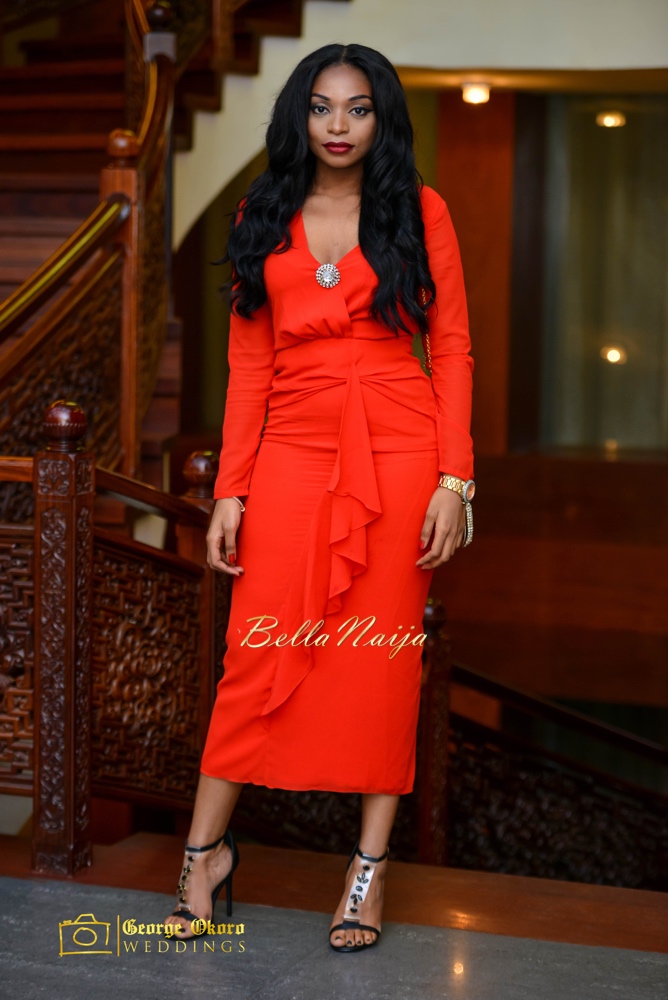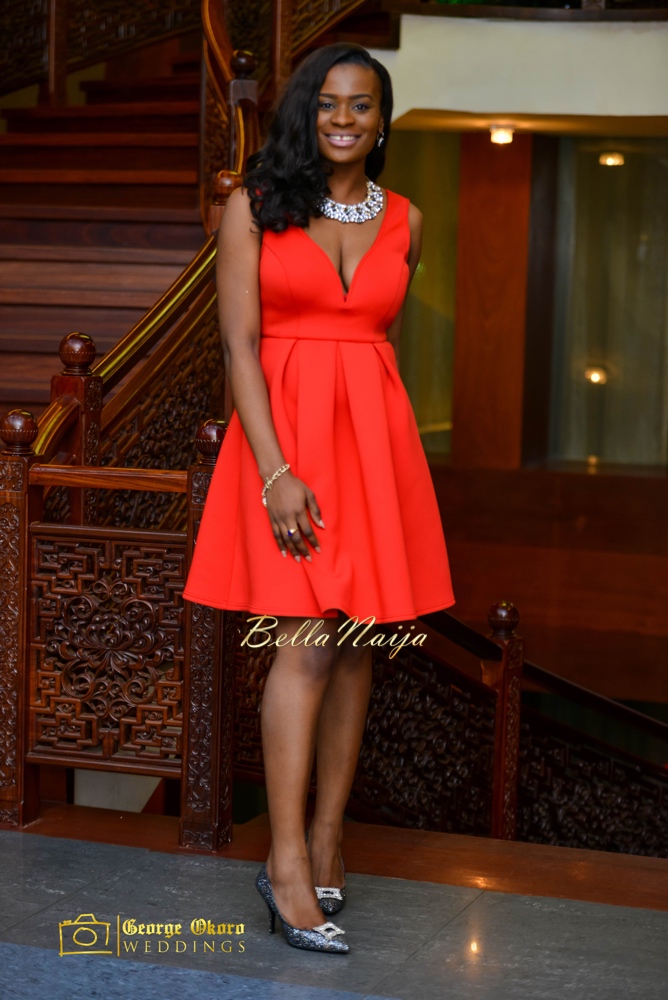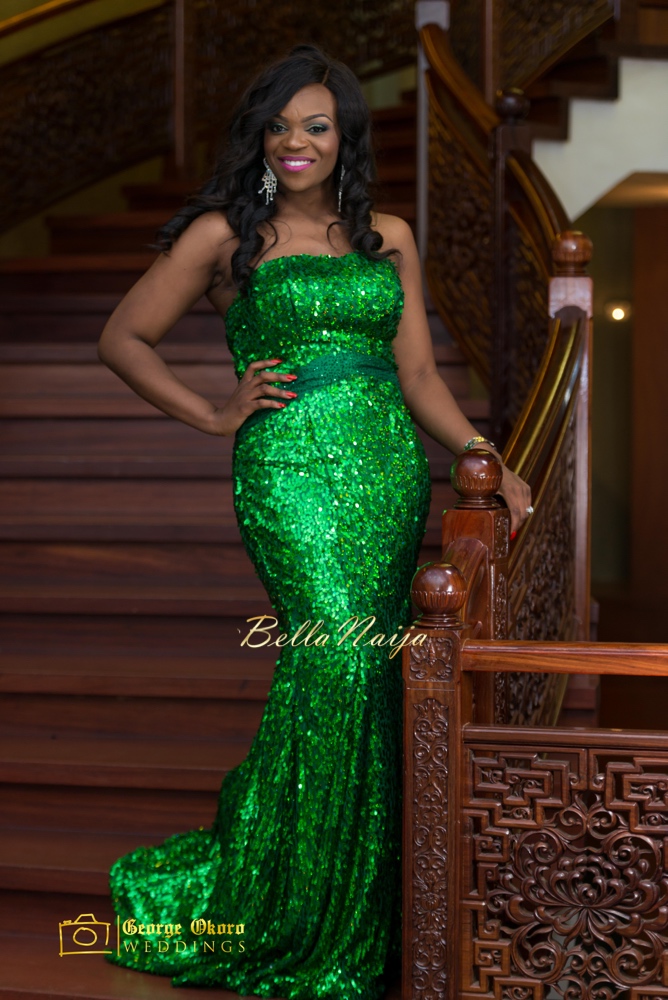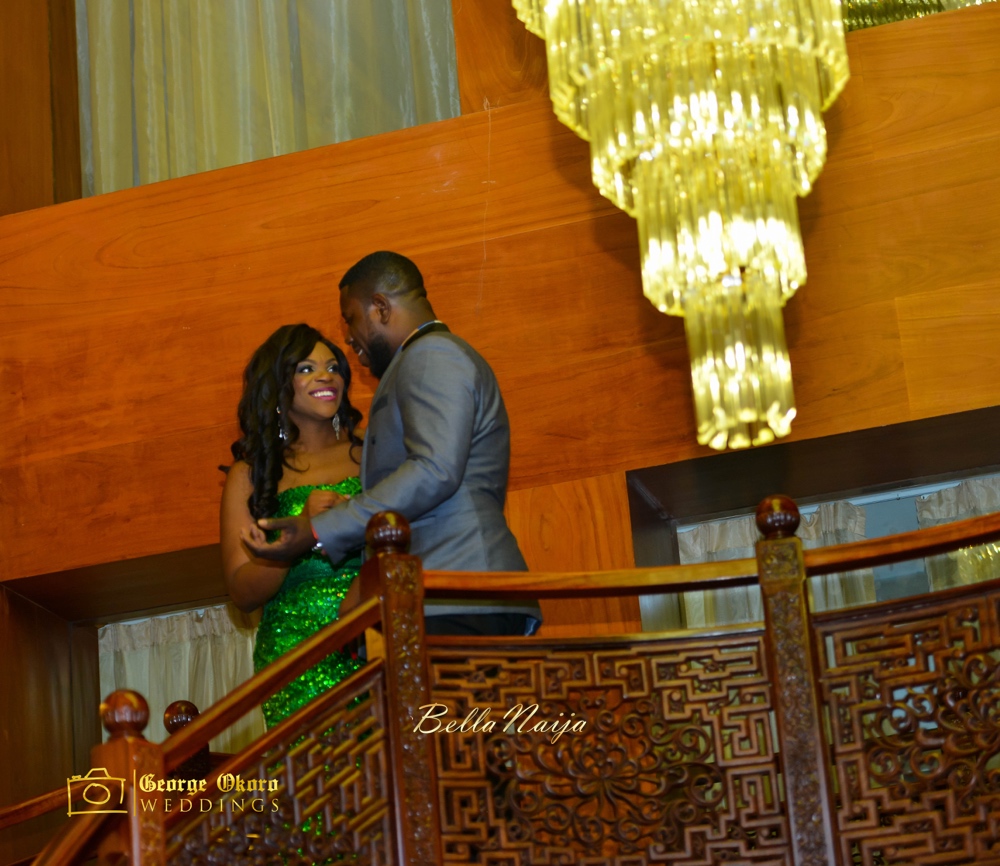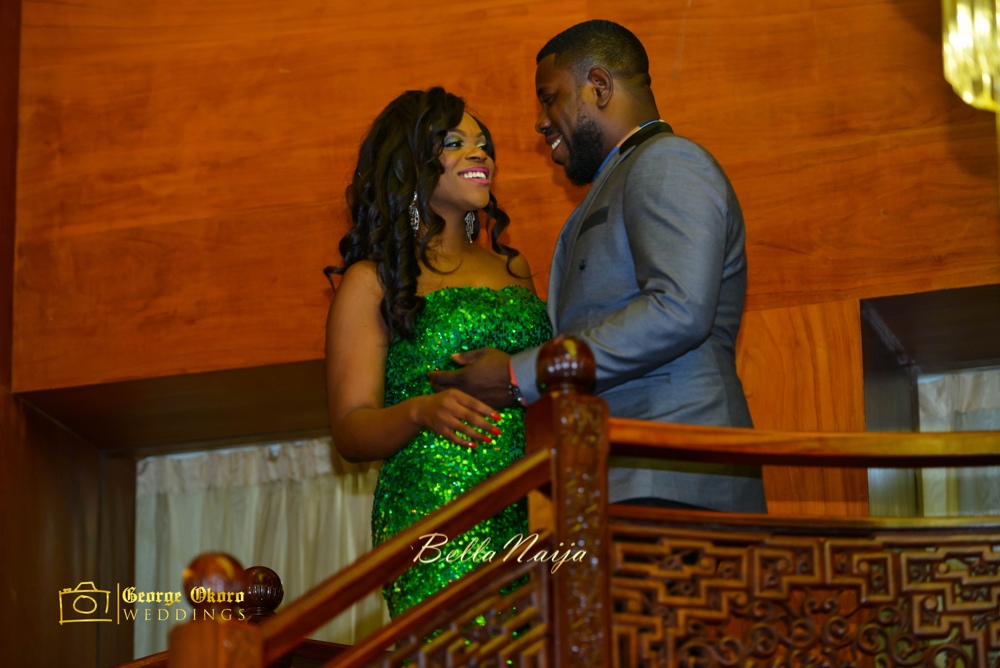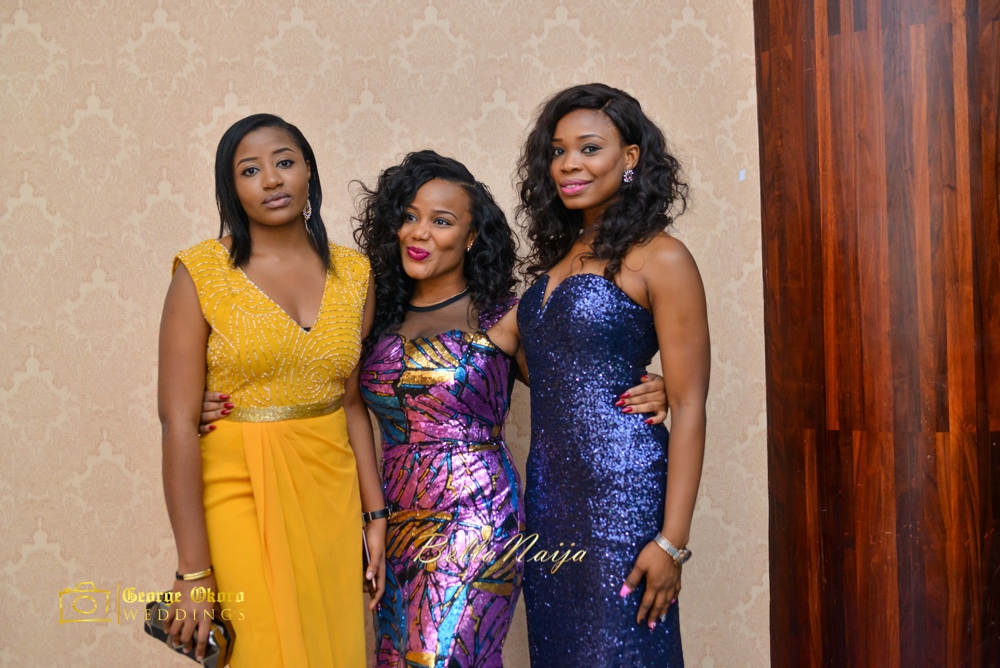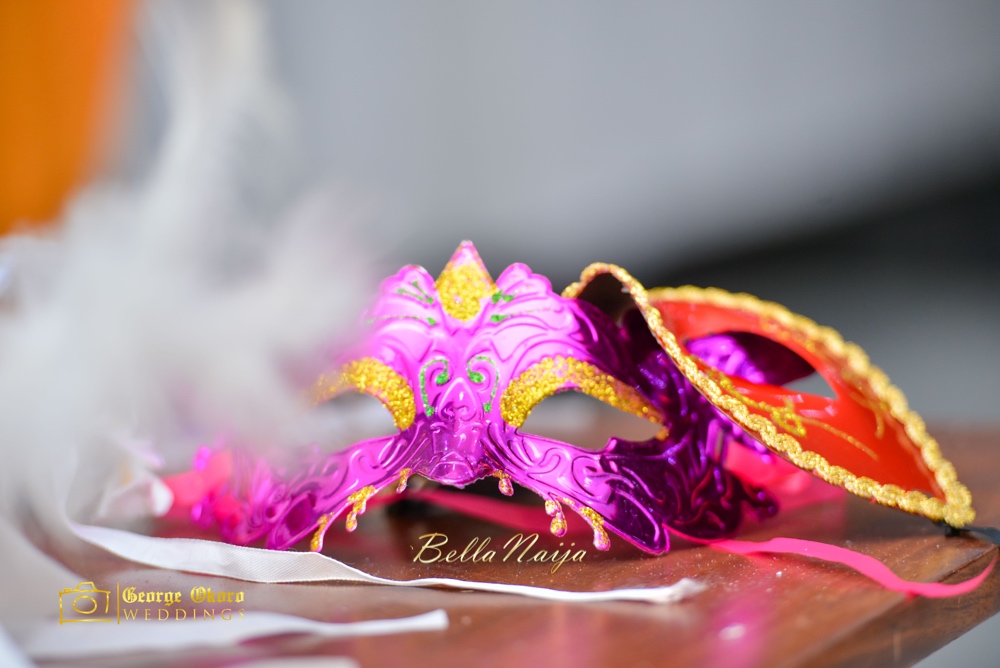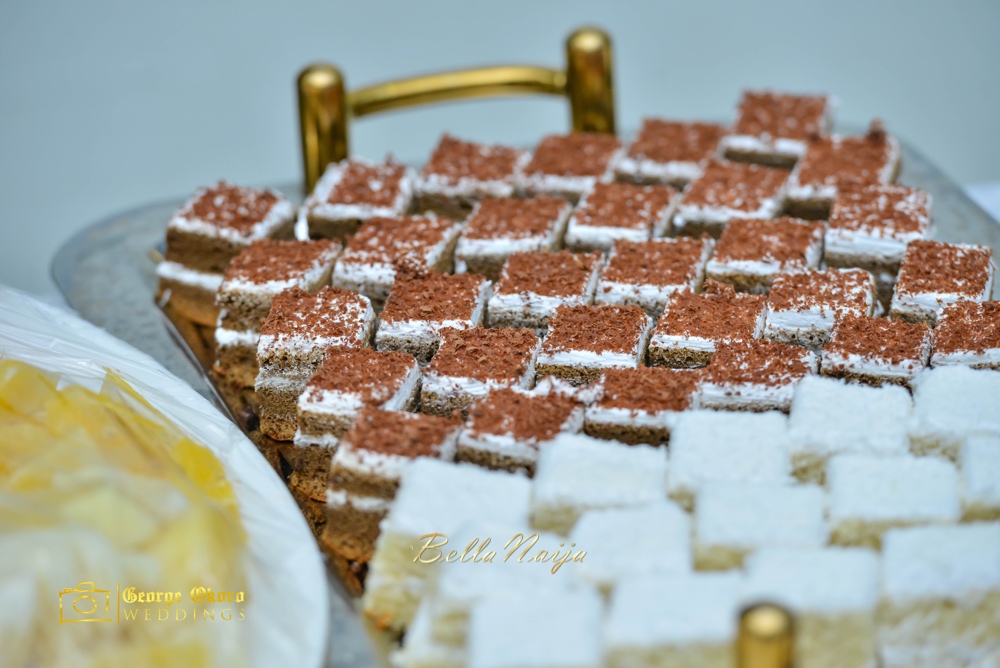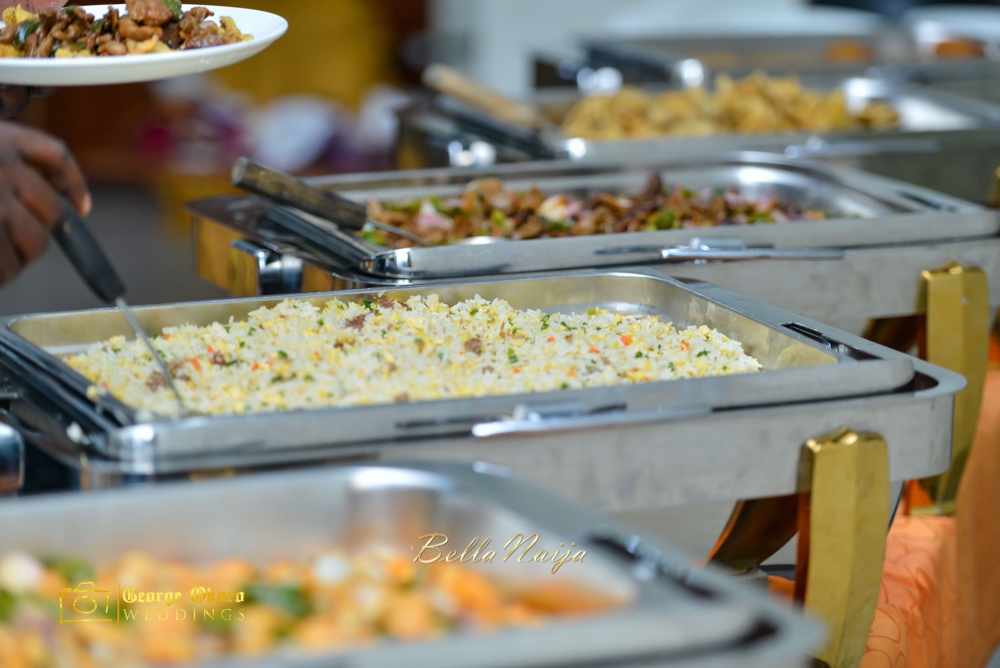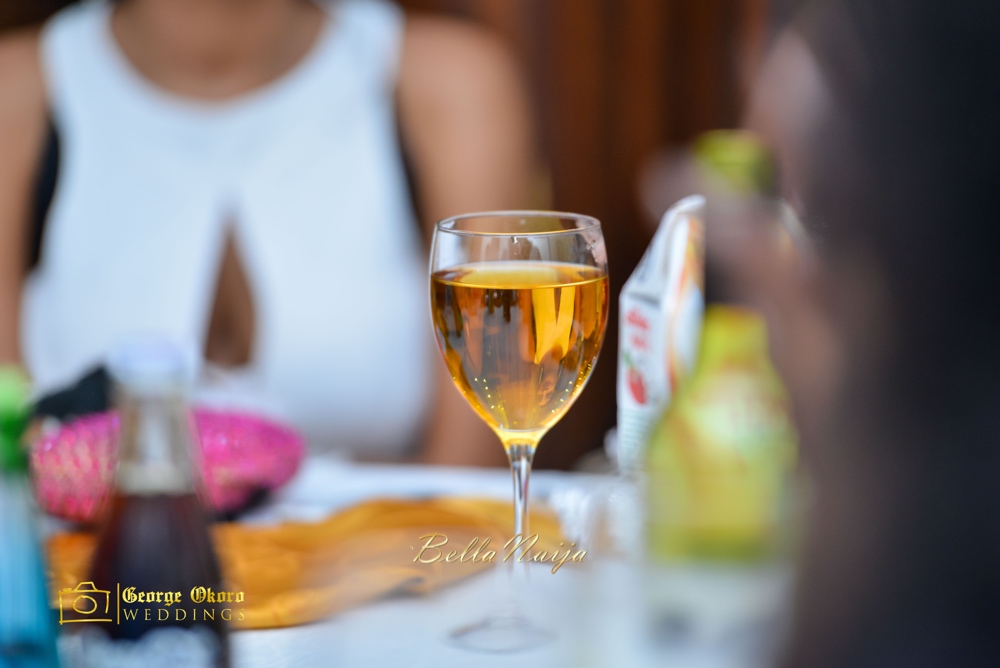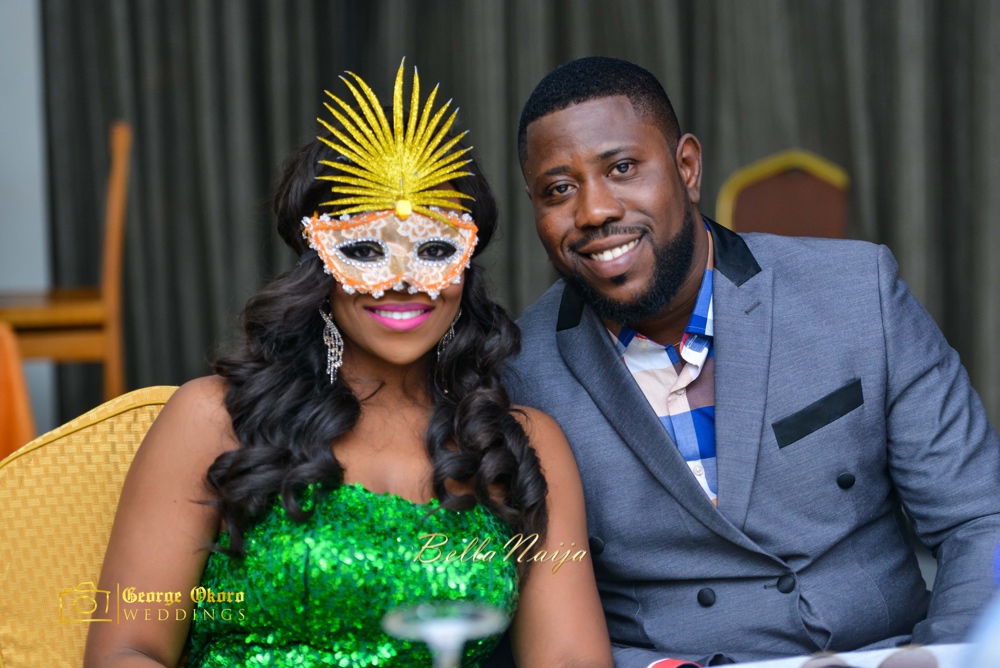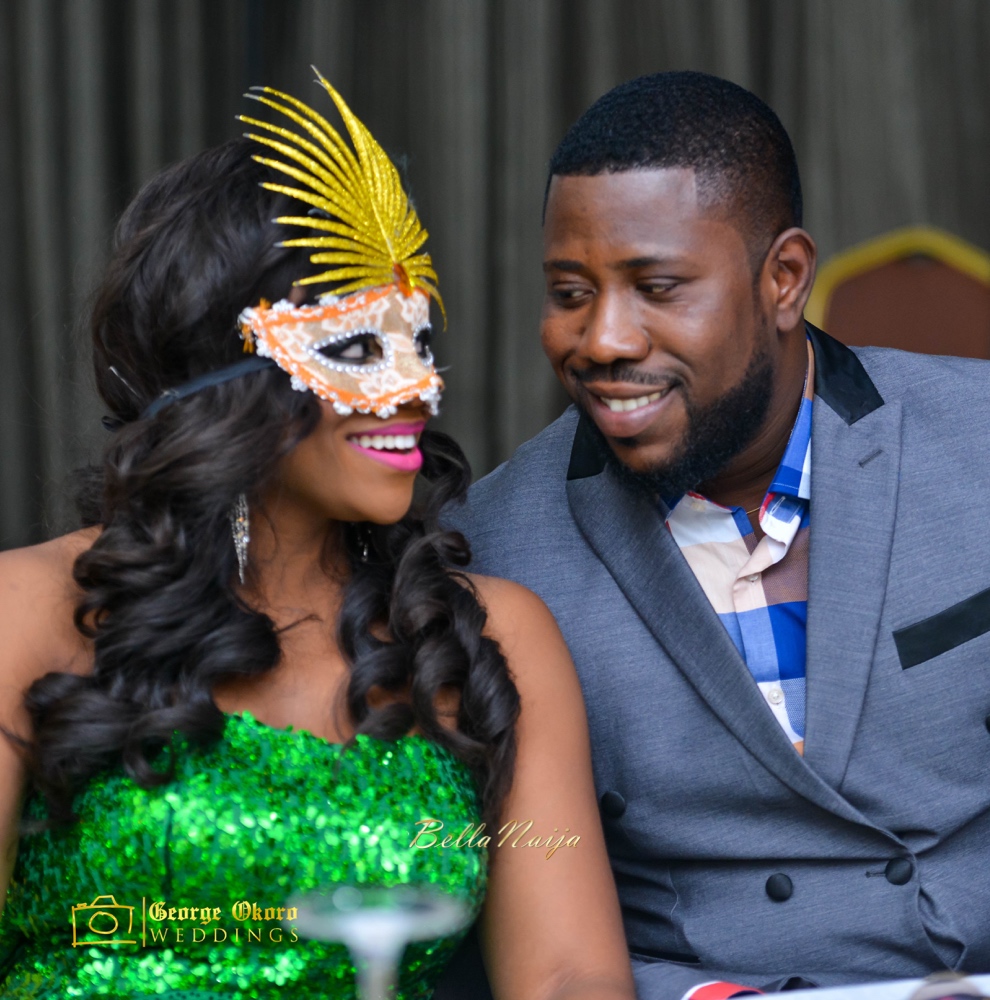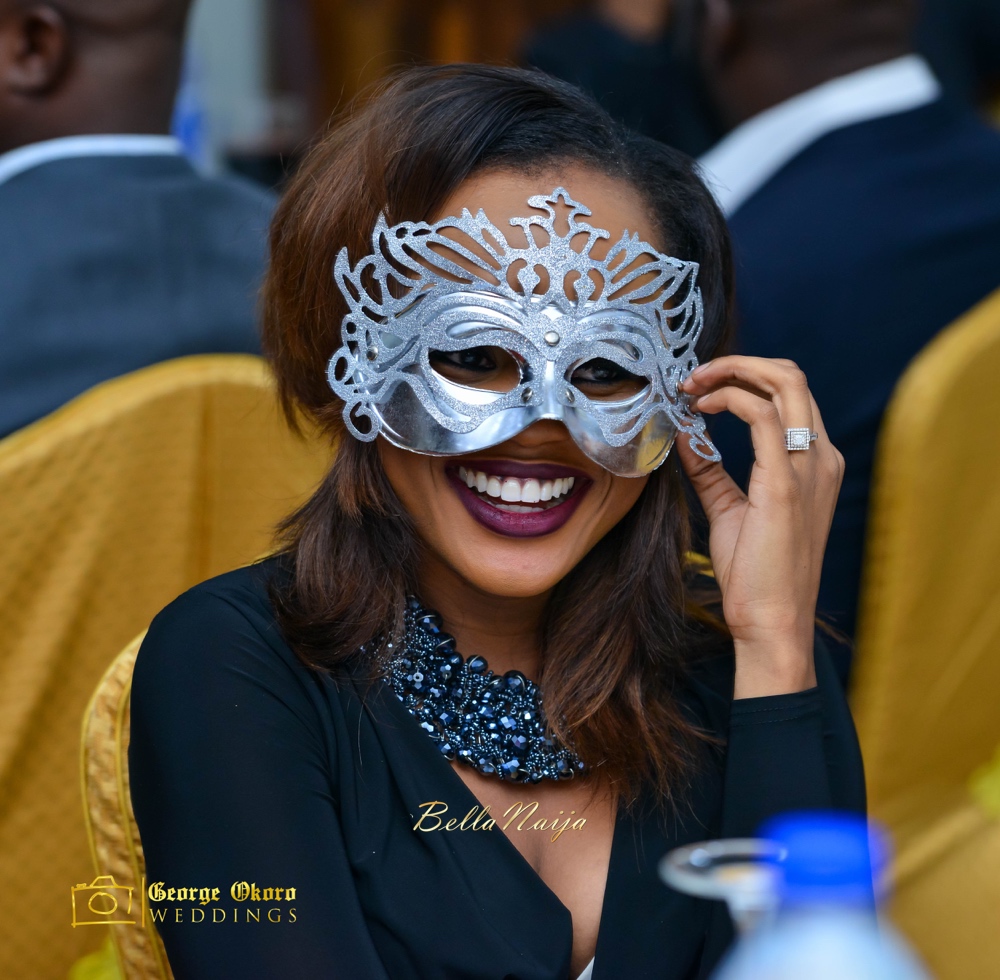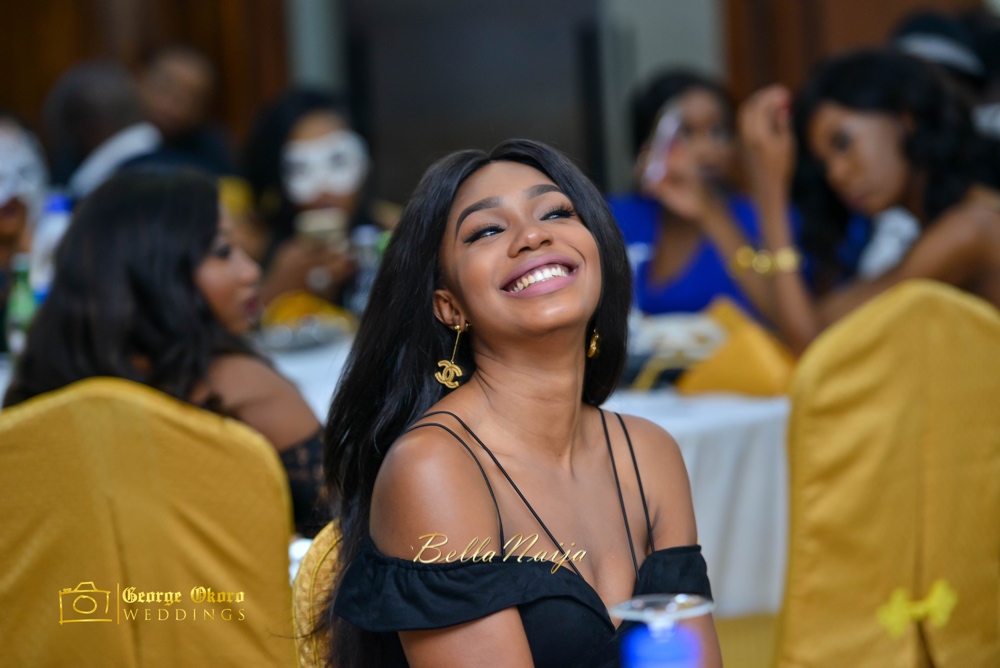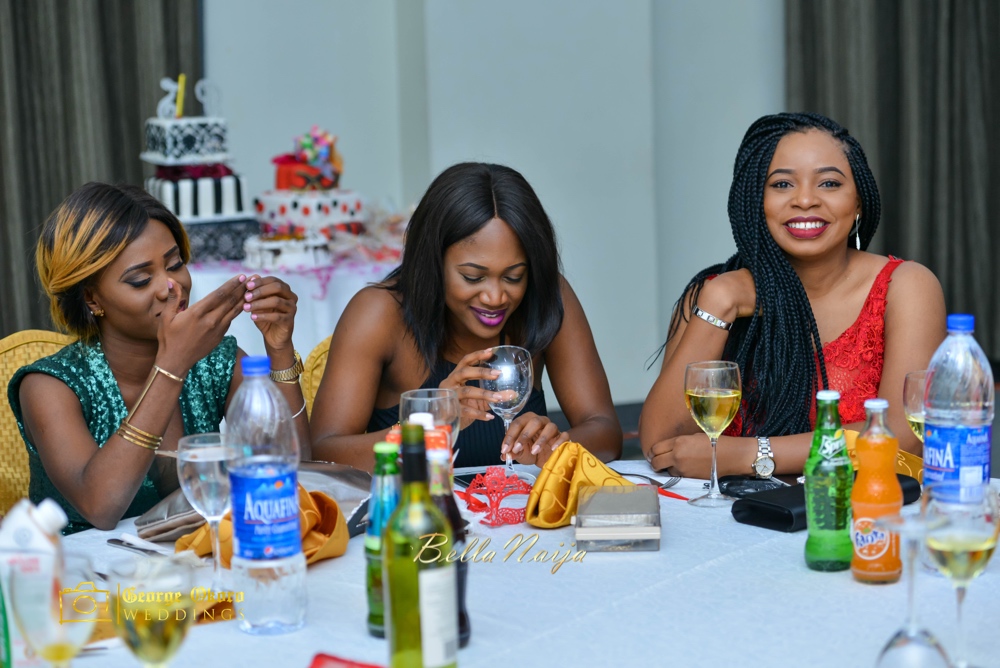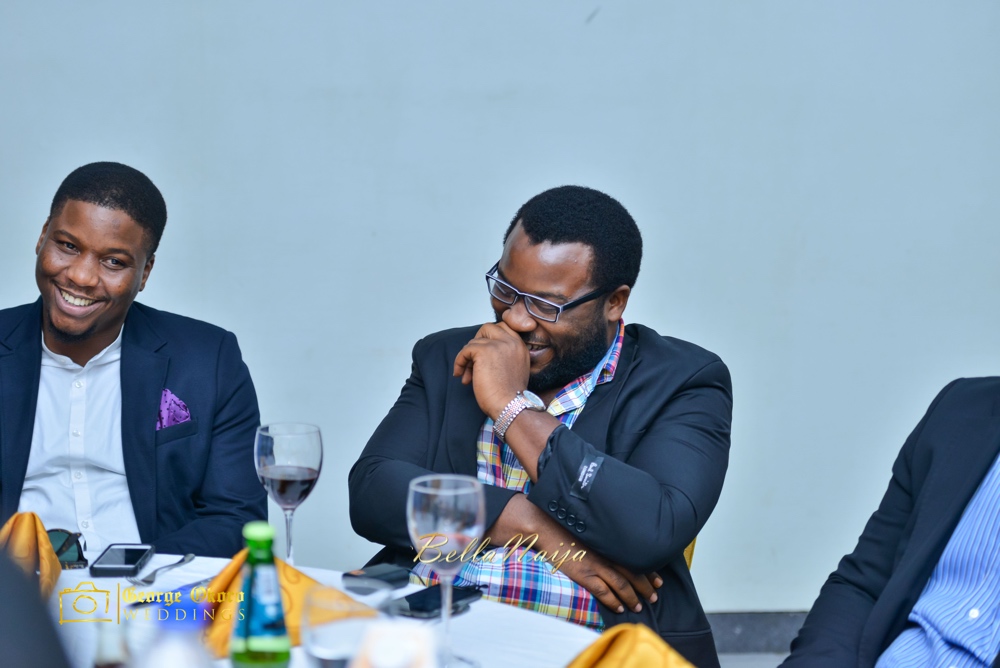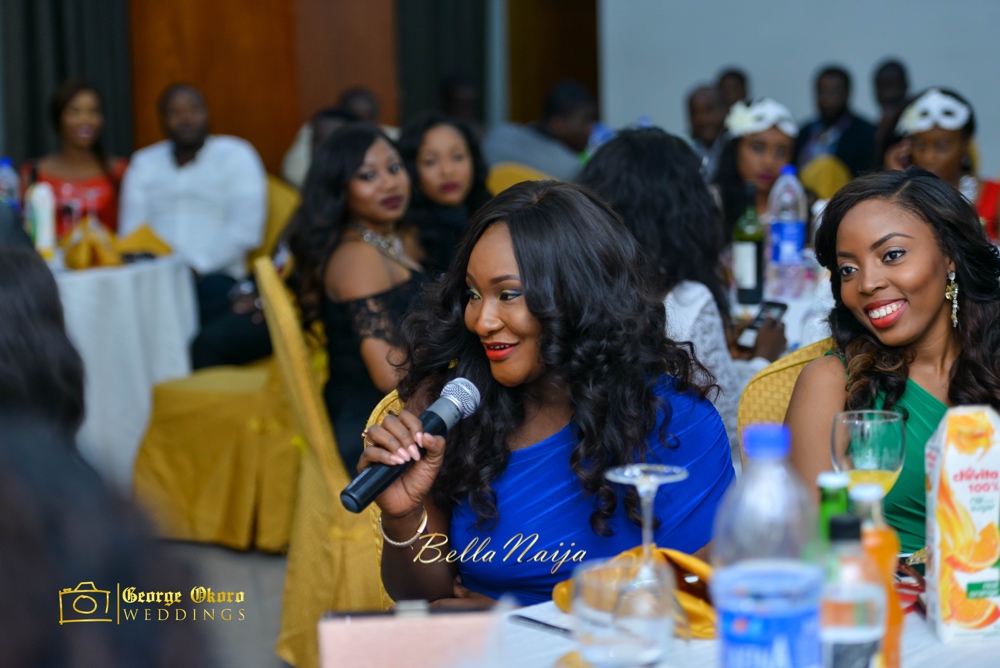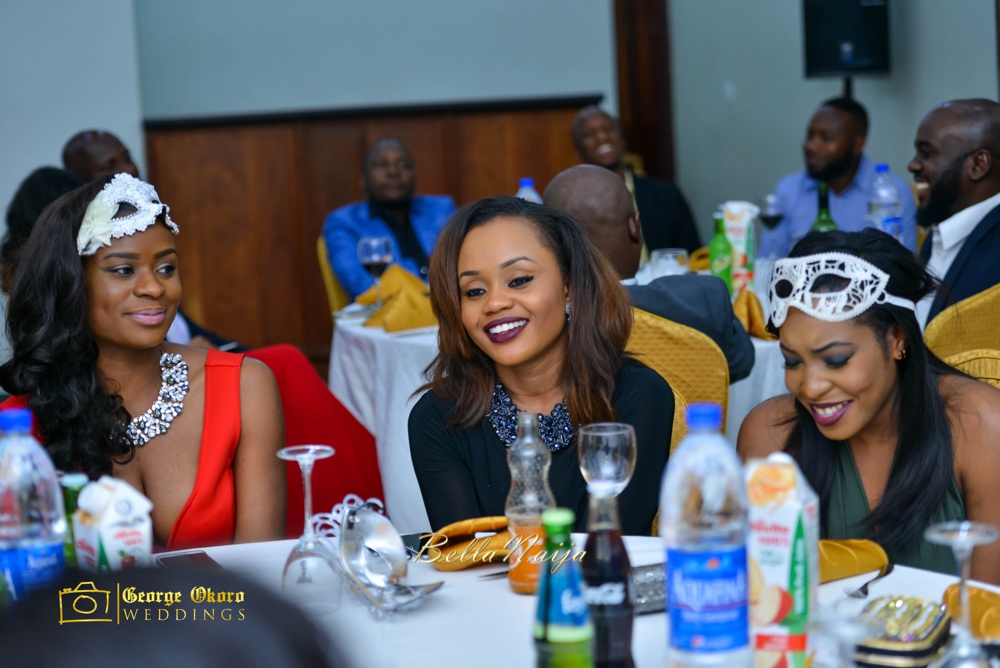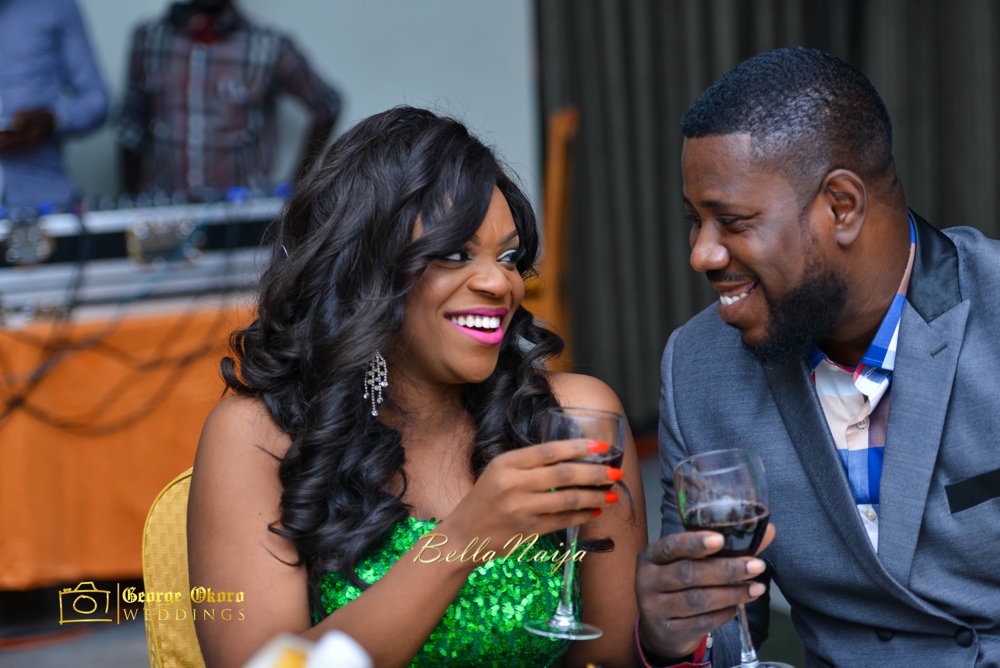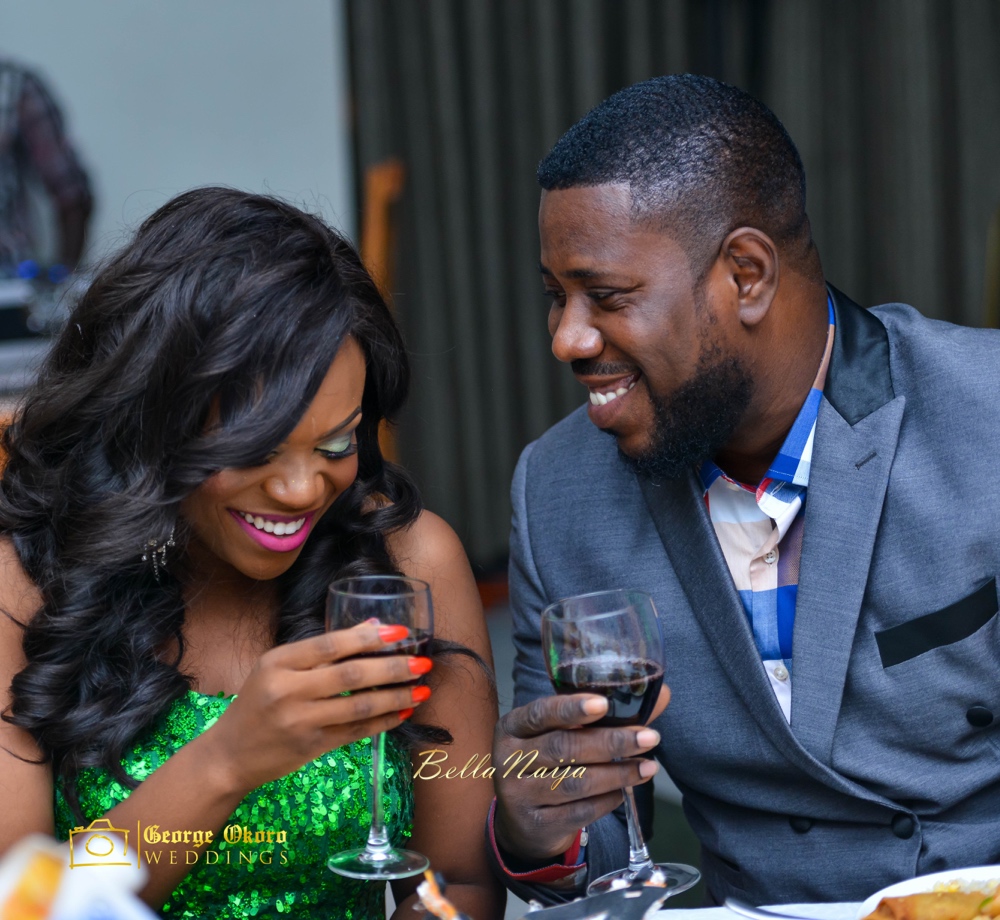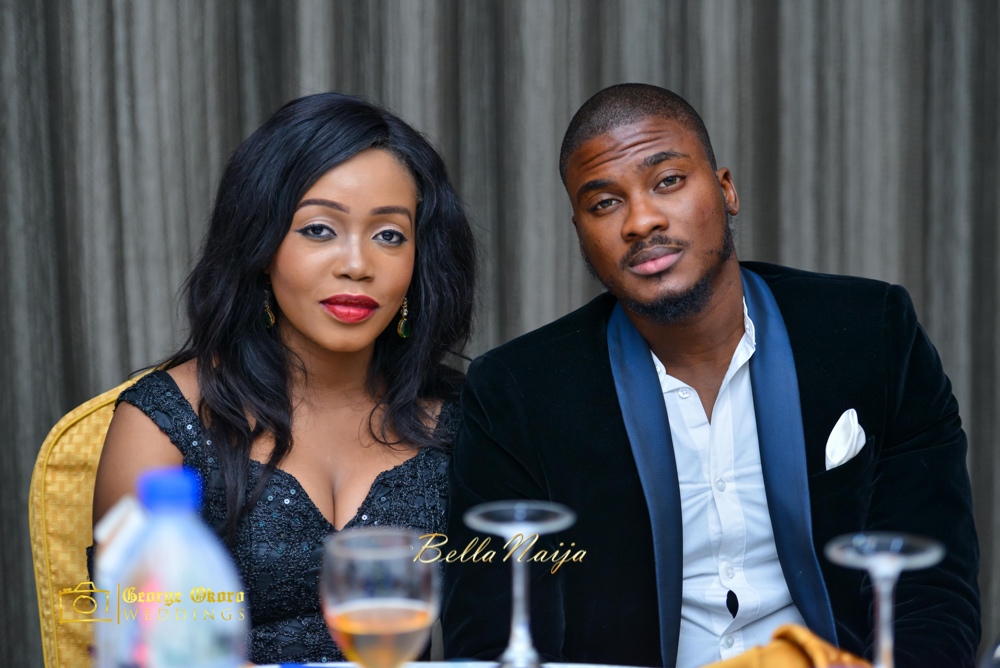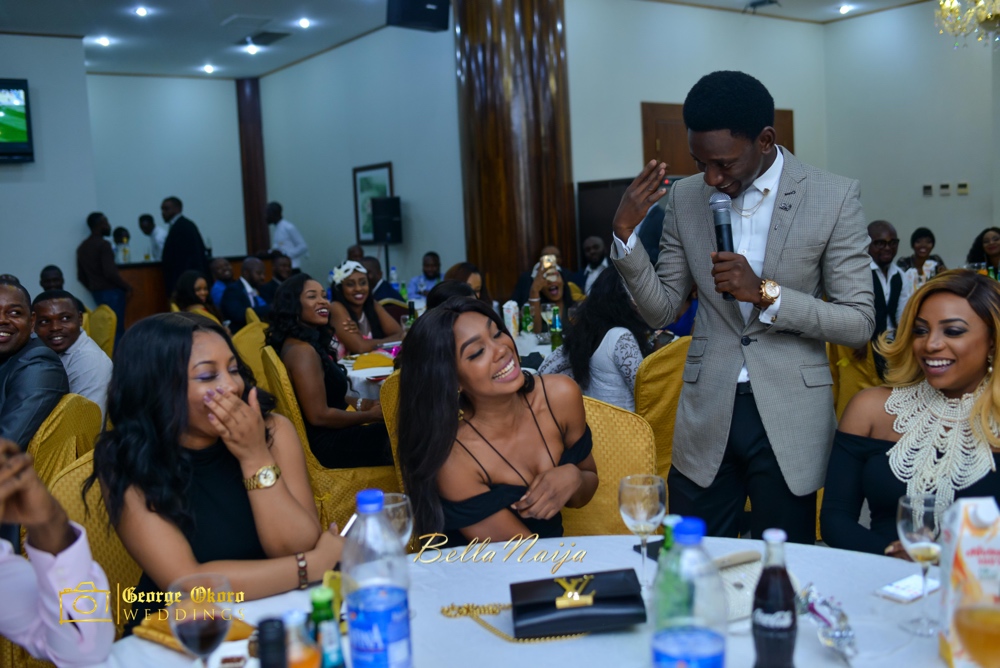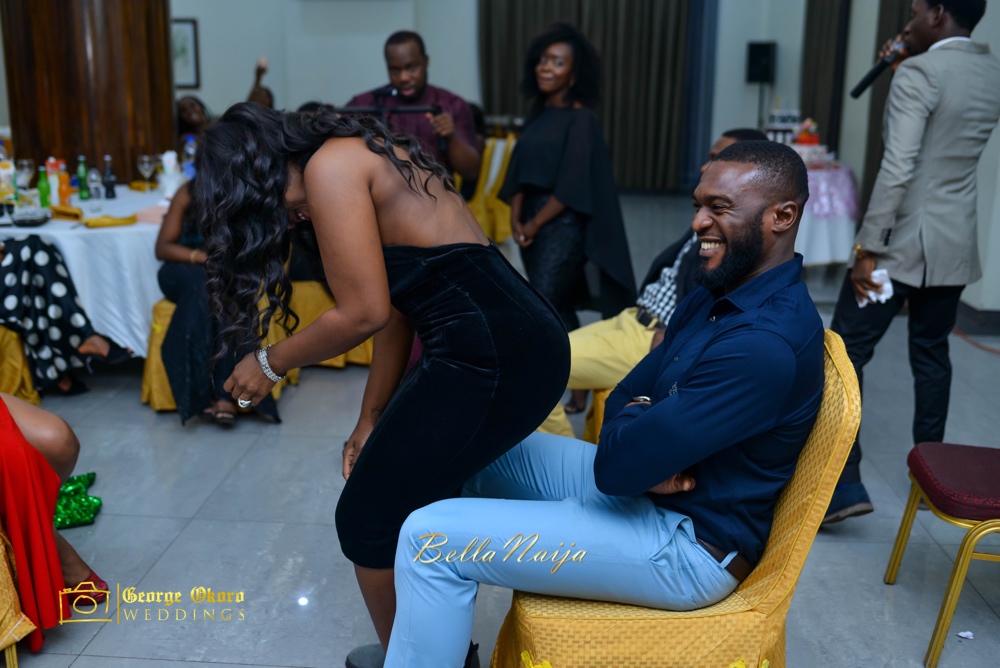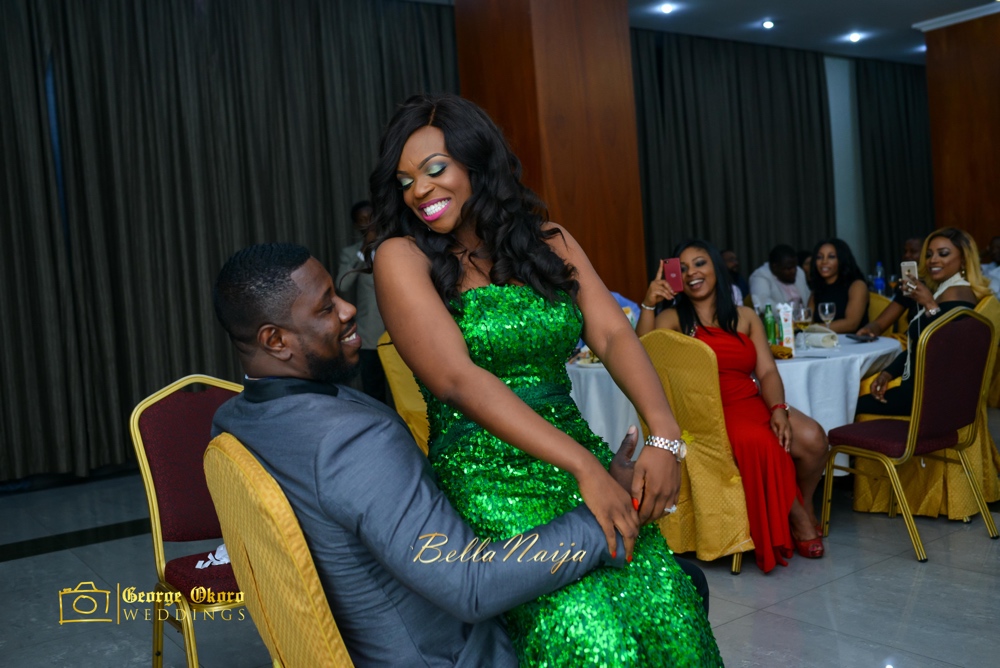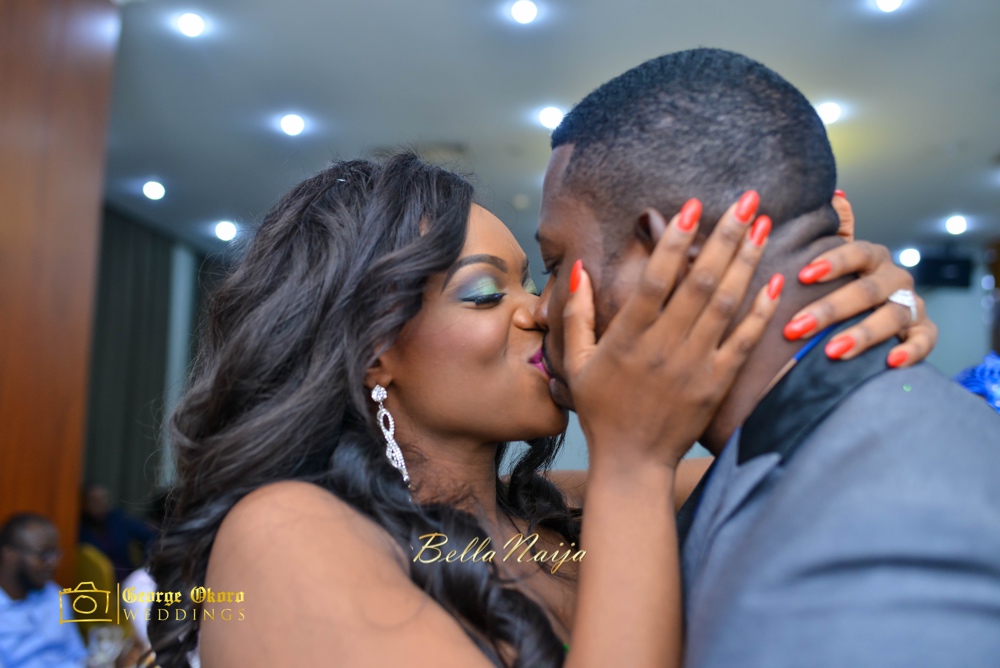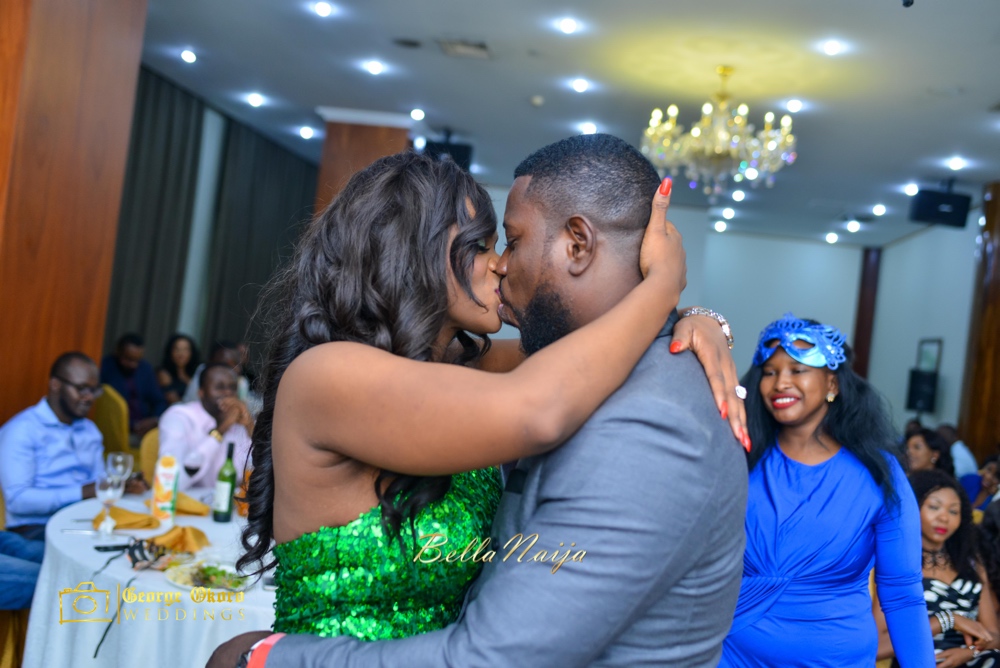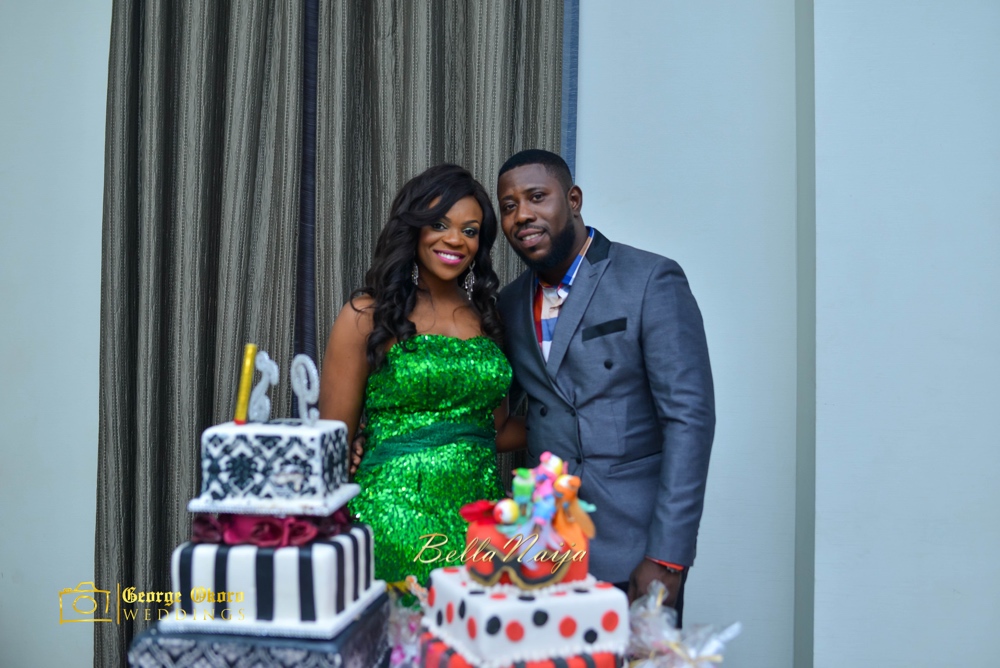 ~ Pre-Wedding Music Video | Video by The Wedding Doctors

~ Traditional Wedding | Photos by Gazmadu Photography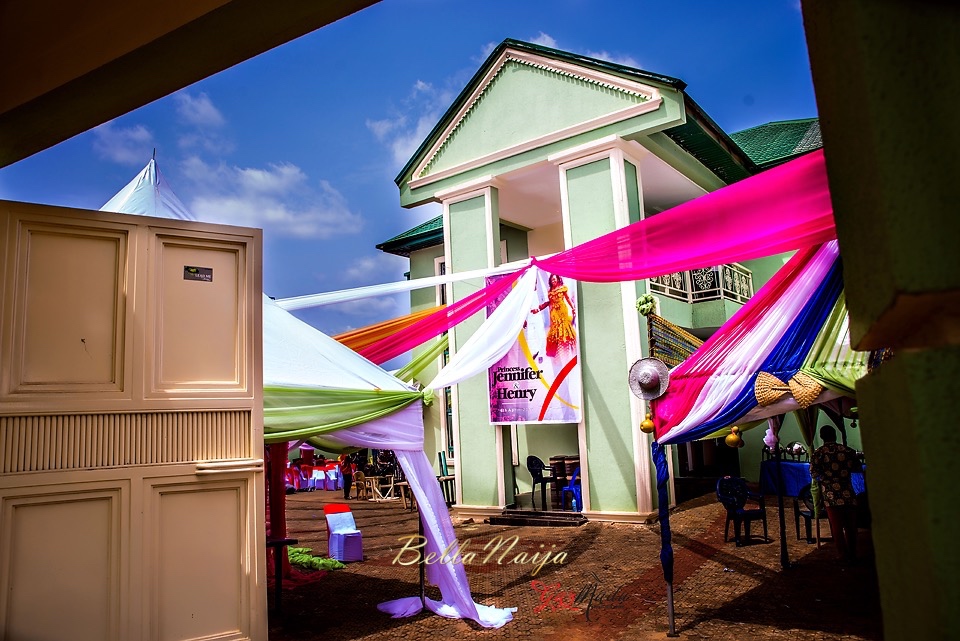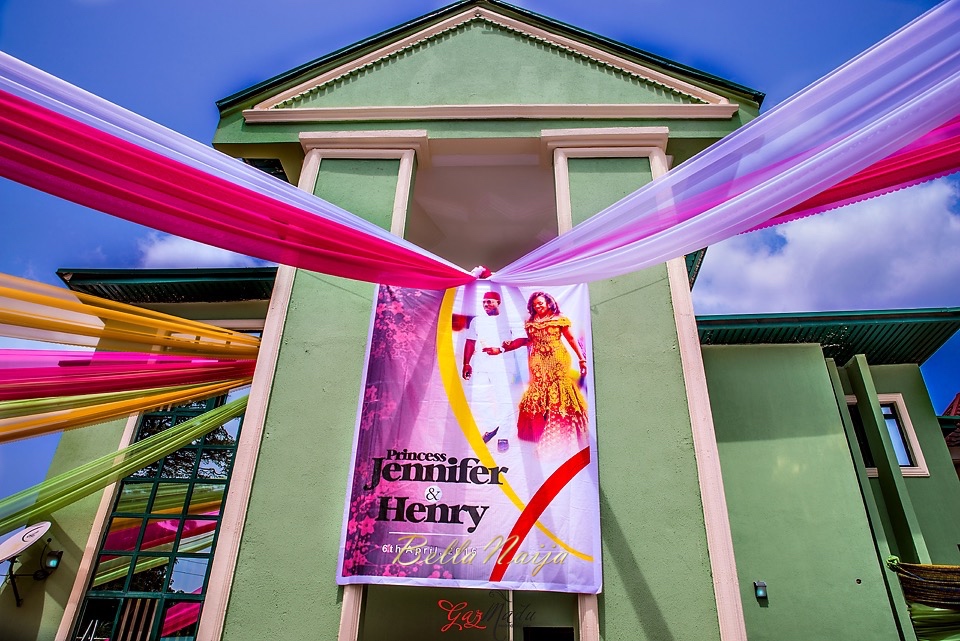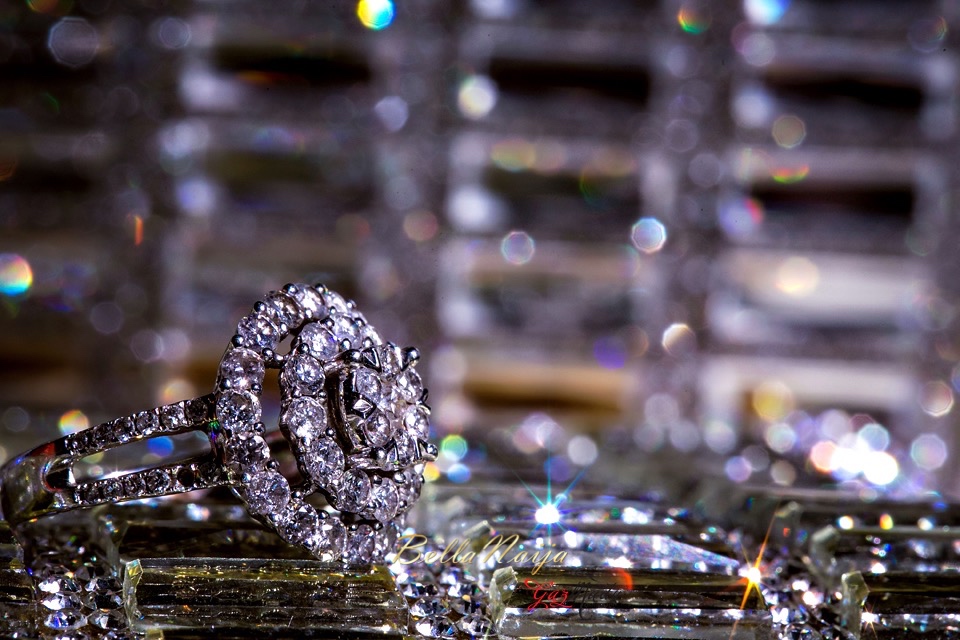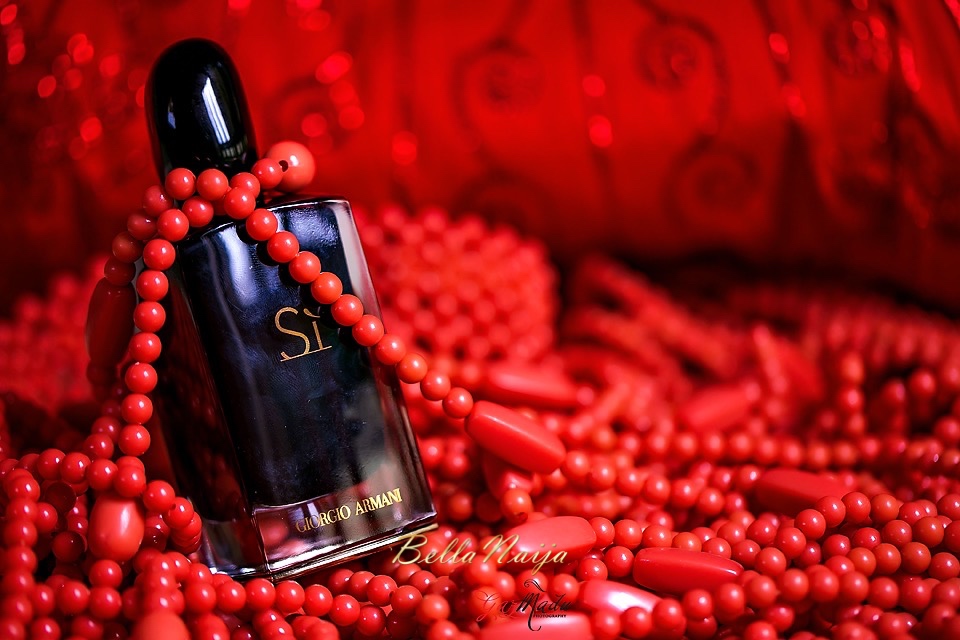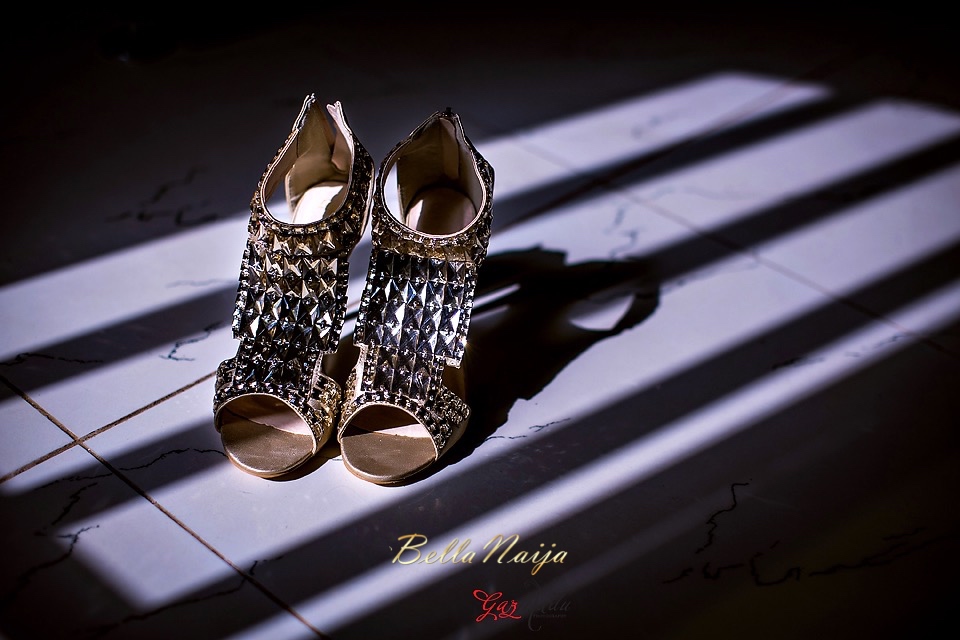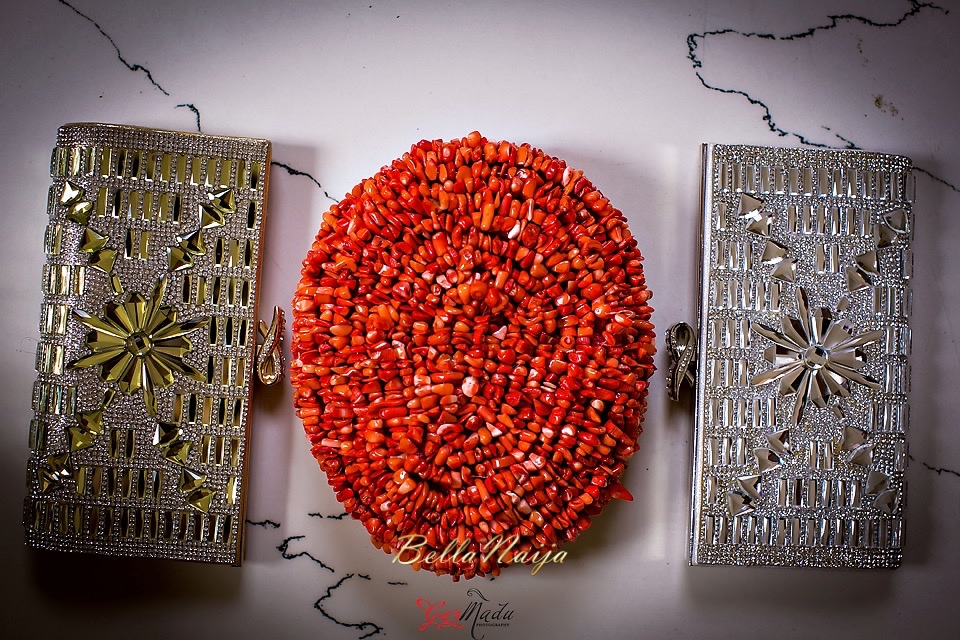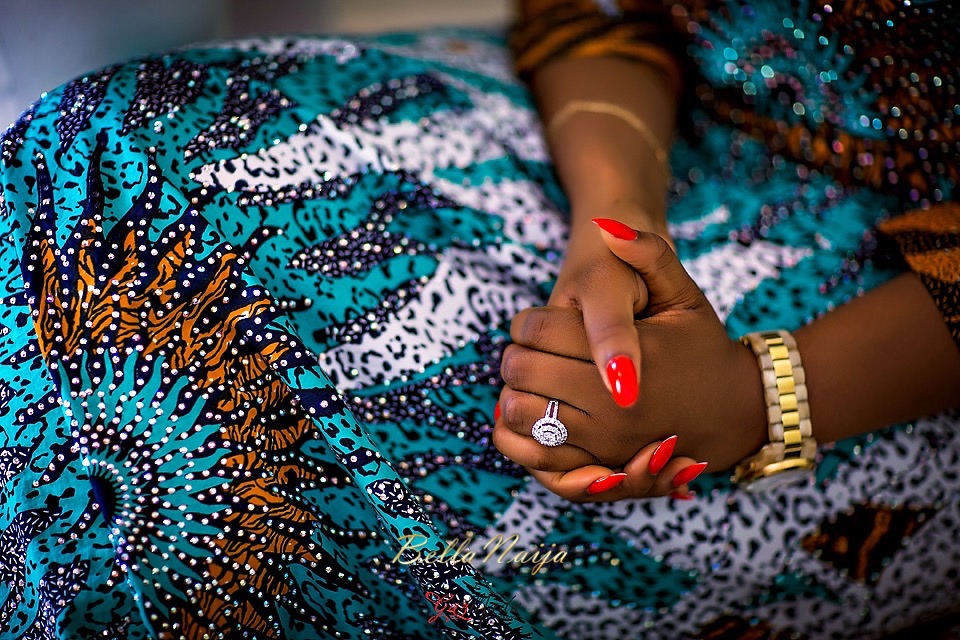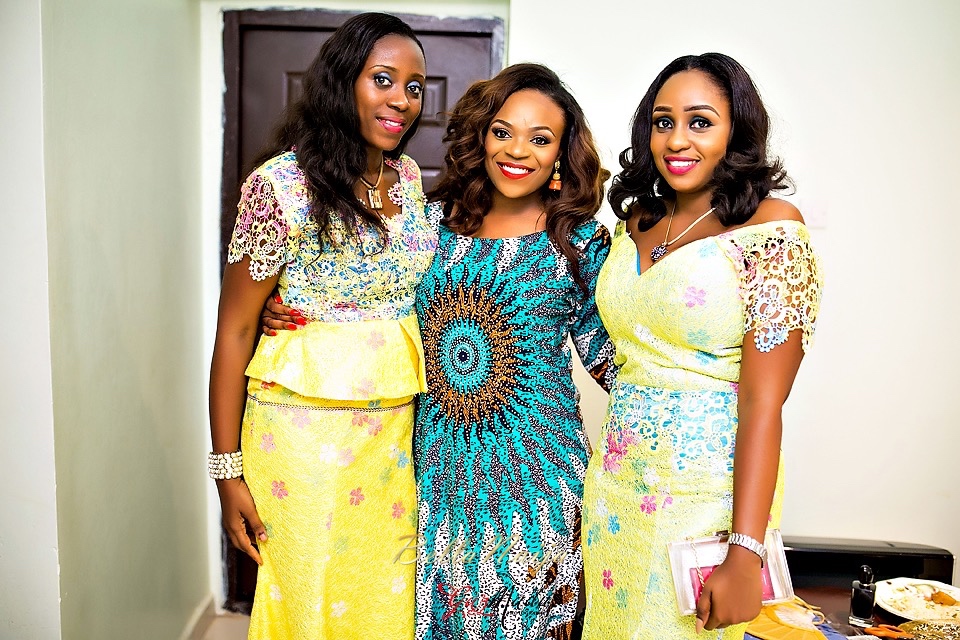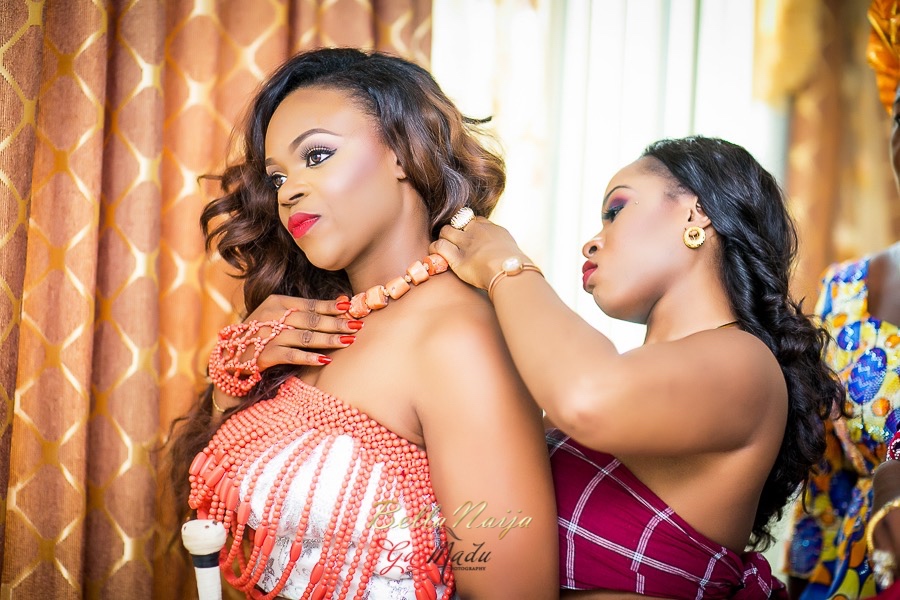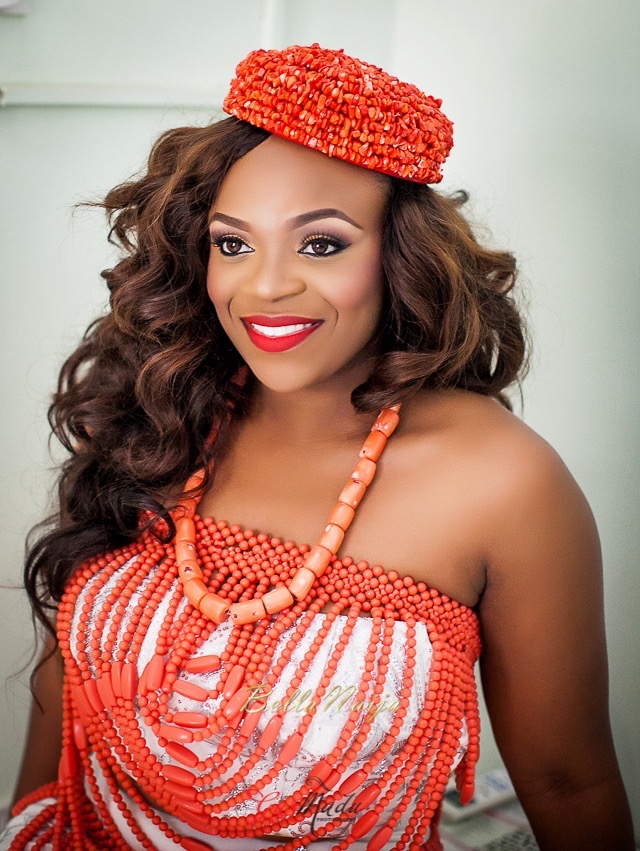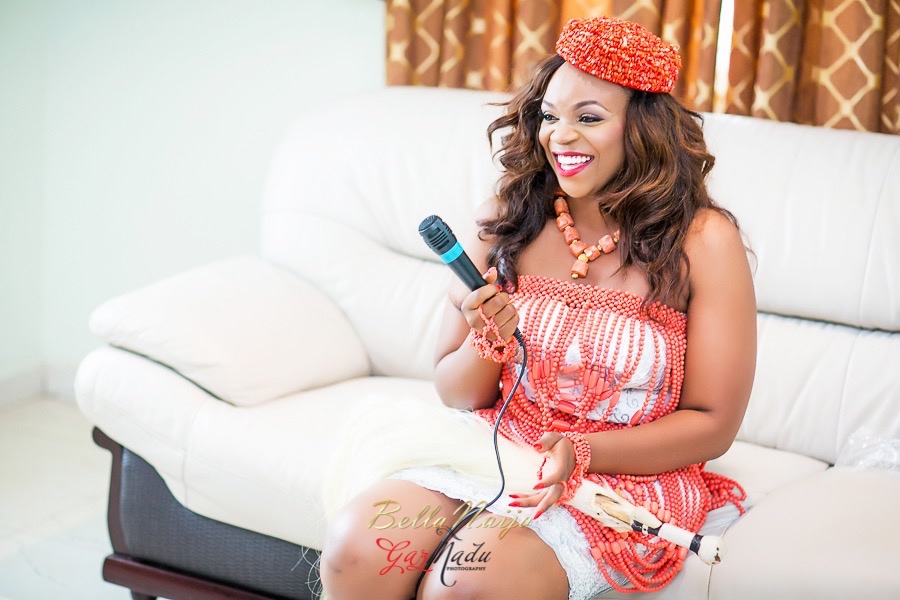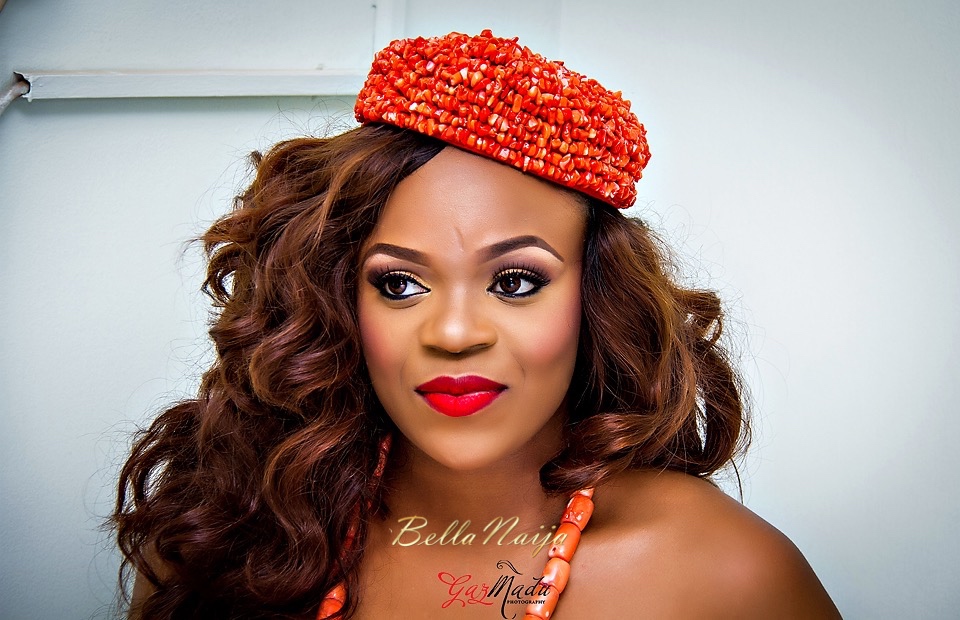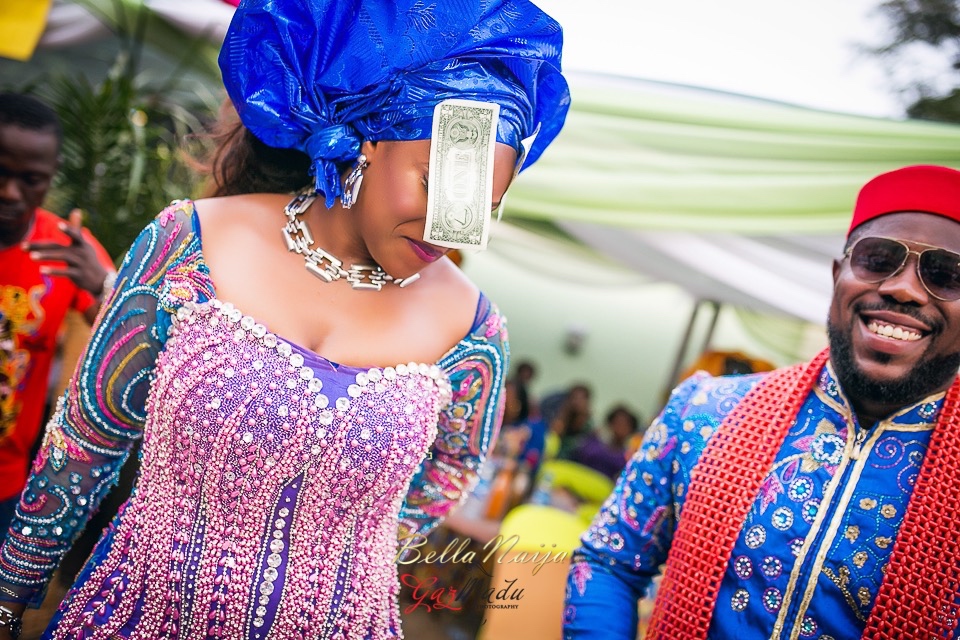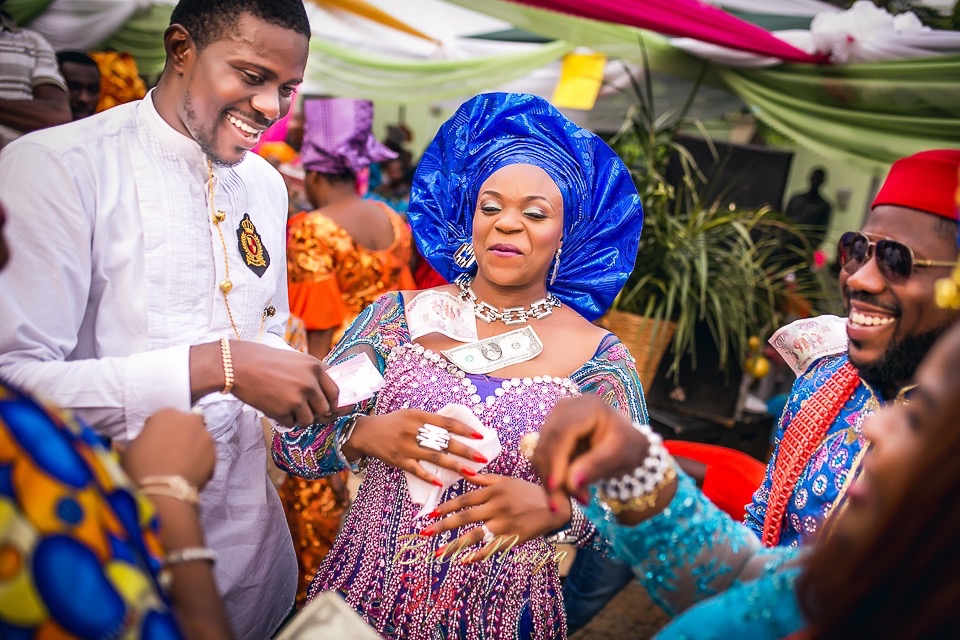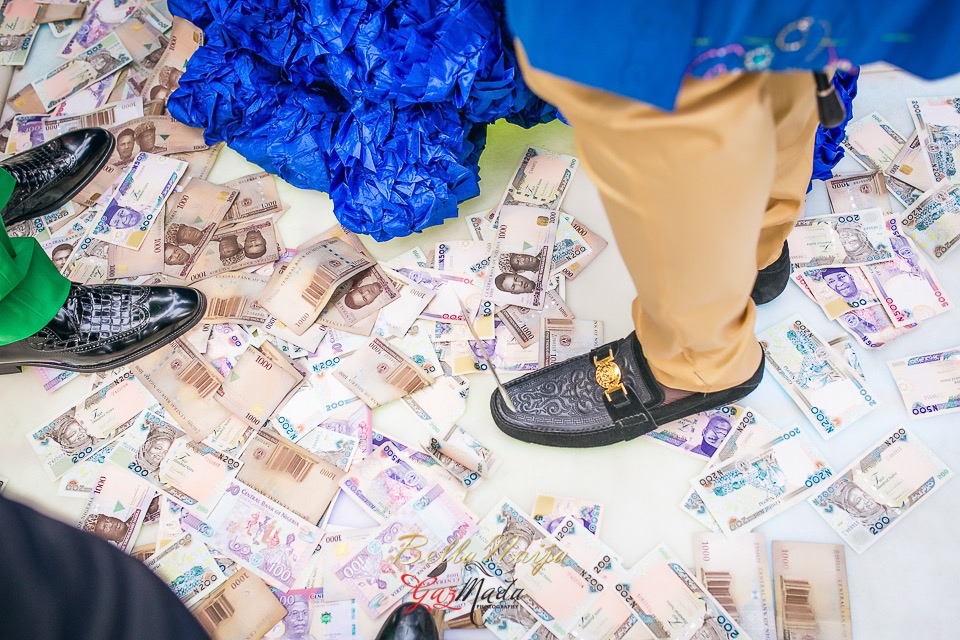 ***
Wedding Info | Dates & Venues
Traditional Wedding: Bride's Family Home in Nnewi, Anambra State
Pre-Wedding Dinner: November 13, 2015 | Oriental Hotel
White Wedding: November 14, 2015 | Ruby Gardens, Lekki
Photography
Pre-Wedding Dinner, Pre-Wedding Shoot and White Wedding Photography: George Okoro Weddings | instagram.com/georgeokoro
White Wedding Photography by George Okoro assisted by Bernard Okulaja and Joe Ali
Pre-Wedding Shoot and White Wedding Photography: Jide Odukoya Photography | instagram.com/jopstudios
Traditional Wedding Photography: Gazmadu Photography | instagram.com/gazmadu
~ Traditional Wedding Video by Obodos Multimedia

Cinematography
Pre-Wedding and Wedding Cinematography: Obodos Films | instagram.com/obodos_multimedia
Pre-Wedding Music Video: The Wedding Doctors | instagram.com/the_wedding_doctors
Pre-Wedding Shoot Credits
Pre Wedding Shoot and Traditional Dresses, and groom's Traditional Attire: Rare Vogue Couture | @RareVogueCouture
Makeup – Jide Odukoya Shoot: @belle_bedazzled
Makeup – George Okoro Shoot: @oglamakeova
Traditional Wedding
Makeup: instagram.com/belle_bedazzled
Couple's Outfits: instagram.com/RareVogueCouture
Hair: instagram.com/glitzandglamourwigs
Pre-Wedding Dinner
Makeup: @belle_bedazzled
Dress: @RareVogueCouture
Groom's Blazer: @godwingreencouture
Cake: @sb.events
White Wedding
Bride's First dress: Esila Moda
Bride's Second dress: @RareVogueCouture
Groom and Groomsmen Suits: @godwingreencouture
Bridesmaid Dresses and "hatsinators": @RareVogueCouture
Bride and Groom's Shoes: Christian Louboutin
Hair Extensions: @officialdicahairs
Makeup: @belle_bedazzled
Cake, Decor and Catering: @sb.events
Fruit tree, chocolate fountain and dessert table: @thedessertstudio