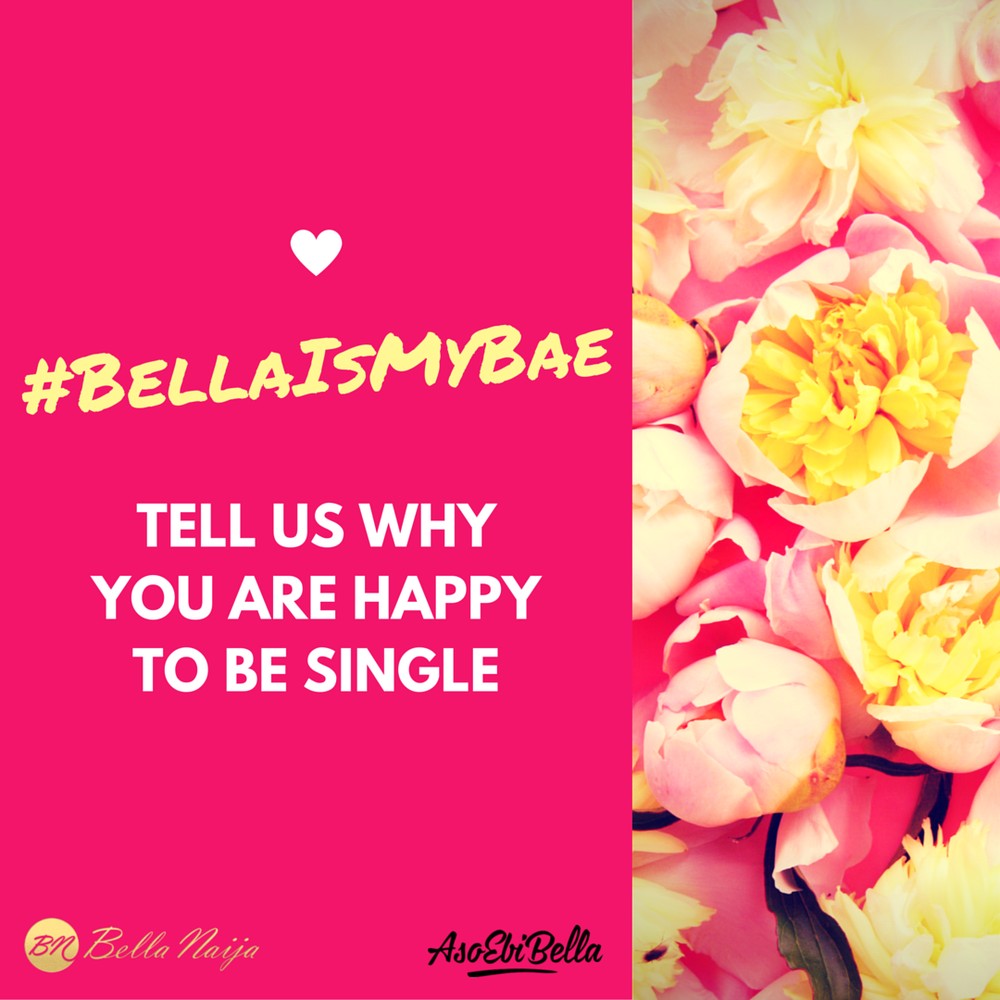 Valentine's weekend starts today! We can't wait to spoil our #BellaIsMyBae winners.
As stated in the original post, bit.ly/BellaIsMyBae,
We will announce/contact the winners on Thursday night.
We contacted the luxury package winner via email (please check your spam folder!) and Instagram winner via DM on Thursday evening, but haven't gotten a response from either yet.
The luxury package winner courtesy of BellaNaija, AsoEbiBella, ORÍKÌ Spa, R&R Luxury and The George Hotel, Lagos is Eight years and counting – she has been single for 8 years!
Here's her story.
Eight years and counting

So after successfully dating or having two guys I could consider as 'boyfriends' in Secondary school….i was ready to take University by storm…..Boys were going to be flocking like bees to honey (with a body Kim Kardashian would kill to have) my confidence level was 100/10.

First year october rush came by with guys that were either confused about what they were even doing in Uni or didnt have direction and were plainly looking for "ass" did i forget to mention my all-time crush forgot my birthday( some days after his and i spent 11k on perfume- it still pains me!!!)
2nd year didnt get any better same old story
3rd year was at the point of settling for anything as long as i could call myself someone's girlfriend…….the snap back to reality was between my friend who her boyfriend of 5yrs broke the news to her he was getting married the next week and the one who realised that her boyfriend has lied to her about everything "down to the colour of his boxers"
4th year was I.T. season was gonna position myself to catch "Lagos Men"(breath of fresh air from all dem small boys)…..how wrong i was…..with the one that insisted i stopped wearing makeup …em NO!!!!……to the one that was looking for glorified housemaid!!!
5th year was all about the book…must graduate with 2.1 as the hope of 1st class was dashed after those carry overs in 3rd year *sobs*
I found love!!!….The bone of my bones or rather bone of his bones…..whatever…head and tail is it didnt work out (miscommunication on our part…i wanted it, i thought he didnt, He wanted it , he thought i didnt)

Fastforward to 8 years later, here I am ….single and free, waiting for the person that would come and pluck the flower from the ********compound……lol….

The whole point of the essay is you should be declaring me the winner already…….

Did i think I had a problem? Absolutely Yes, maybe i wasnt as hot as i thought, maybe i wasnt babe material, even heard the "you are wife material, i still wanna play around excuse"

A couple of wild nights on the town, nights in bed crying and asking God what I have done wrong, periods of hating men, periods of thanking God for being single when i hear some women's stories and some of the things I see on Bellanaija……I am fine.

I am single and free with a wealth of Knowledge about being single ( I can write a book), I am patiently waiting for that man that would write the first note in the chapter of what would be my love story.

Pick me…..
The 50,000 Naira winner is @opssyangel.
If we don't get a reply by 11:30 am Nigerian time, we will award new winners.
Thanks!