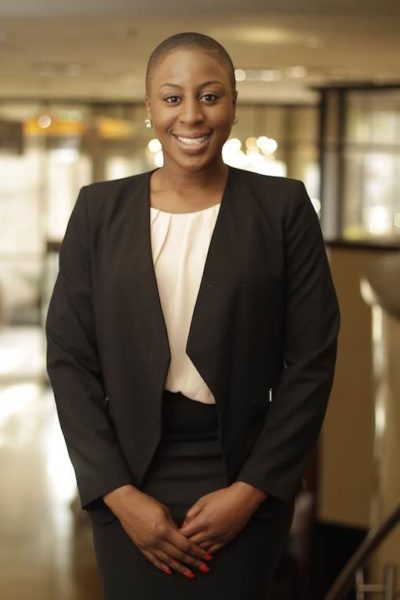 Many small businesses are burdened with the need to innovate, meet the expectations of their growing clients and match up to established brands. To succeed in this new competitive landscape, businesses need the best and brightest. Training is an important opportunity to expand the knowledge base of the team, but this normally comes at a high cost. However, businesses need to continue to engage their team members to sharpen their skills. In most traditional training sessions, team members miss out on work time while attending training.
However, not every organisation can pull off a large training tab. The Human Resources (HR) Manager who has hired "smart" people for their good problem solving skills and great attitude might be having sleepless nights on how to provide training to the employees on a small budget. With the looming economy in Nigeria, businesses should finds ways to be creative on how to provide quality training at the fraction of the cost.
Prompted to think outside the box and provide alternatives, I present to you five ways to train your team on a lean budget:
Online Training Sites
There are quite a number of portals that offer training courses online. A few examples include Lynda, Coursera and Alison. These courses can be accessed free of charge or at very minimal cost. Thus, in this digital era where the Internet can be accessed practically from anywhere and on-the-go using smartphones or tablets, online courses would provide an effective alternative to conventional training courses.
Shadow Learning
This channel is ideal in startup organizations where the environment is fast-paced. Many of the  desirable competencies in an employee will likely be possessed by another member on your team. An example of this could be a team member who is a developer can host a lunch and learn session where employees who want to learn can sign up for the session.  Lunch and learns are sessions held during the organization's lunch period where team members can share knowledge with each other.
Trade and Professional Associations
This channel is often overlooked, but is one of the most affordable tools for training. Many industry associations provide affordable training programs for their member businesses. Many trade groups hold training sessions on subjects related to their specific field occasionally. This is a great  avenue for employees to acquire knowledge relevant to their professional development. The major requirement for participating in these sessions might be registration with the professional association. HR Managers should encourage employees to be actively involved in their respective professional organisation. Usually, memberships in these associations create little or no need for any additional payments for team members to attend any of its events.
Service Provider Packages
Many service providers provide technical training through online learning and webinars to team members of businesses that may be interested in their products. A very good example is the Microsoft Training Program. Microsoft in this case provides training in Digital Literacy, Introduction to Computing as well as topics closely related to Microsoft products and other topics for individuals and teams at no cost. Many businesses provide webinars for free for teams in Marketing, Businesses Development, and Sales. There are webinars for every topic and all you have to do, is search!
Informal Learning Sessions
Yes, you want to have a high performing team but don't want to get bogged down on only formal training sessions. Look at ways to provide an outlet to blend fun and learning. An example could be sharing insights from an internal book club or using team huddles to discuss relevant news articles. These on-the-go learning sessions exhibit an employee's growth, which will be the essential for your organization's growth.
Overall training is key to all businesses including SMEs that rely on less hands but a great amount of skills. As you are trying to grow your company it is important that your team can support your vision, and this doesn't have to be compromised due to budget constraints. Training can be as formal as a seminar, to as informal as sharing a link to a eBook.
Remember training should be ongoing, engaging, and measurable for all of your team members.