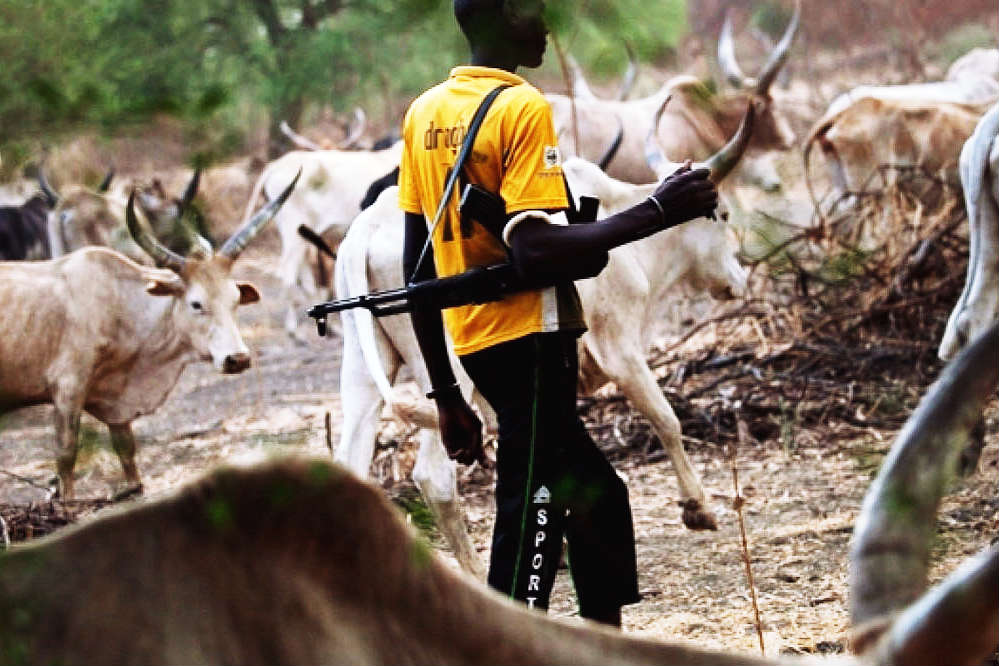 Tragedy struck the people of Abbi in Uzo-Uwani local government in Enugu on Thursday last week, as Fulani herdsmen killed a brother and sister around 6:30pm.
The herdsmen burned down 7 houses and several motorcycles, with several people in the hospital recovering from machete wounds, and about 19 people still missing.
According to Vanguard,
It was gathered that the Fulani herdsmen numbering over 30 emerged from the bush, and began to attack the people in the community last Thursday, killing their victims and maiming others with machetes before fleeing into the bush unharmed. The two relations who were killed were identified as Fidelis Okeja, 45, and his sister Mercy, 50.

Fidelis and Mercy were sitting outside their compound around 6.30pm discussing when suddenly, about 30 masked Fulani herdsmen emerged from nowhere and them instantly. They later went ahead and attacked other members of the community with machetes, burnt some houses before retreating into the bush.
A reliable source told Vanguard that police and local vigilantes were taken aback by the attack, and investigations are still under way, with little to no leads.
The police has urged the community not to take matters into their own hands, and has beefed up security.
''The most worrisome aspect of the Fulani invasion of the community was that about 19 people are still missing as nobody can give account of them. Those missing were last seen on the fateful day. The community formed search parties in groups, combing bushes within and outside the community for days now, yet no sign of success has been recorded,'' he noted.

"We have lodged formal complaint at both Adani police station and Police Area Command Nsukka, but no arrests have been made over the matter. The Fulani herdsmen were armed to the teeth with dangerous weapons when they invaded us.

"Two people killed while 19 missing, several others brutalised with deep machete cuts now lying critical down at different hospitals.

"The corpses of the deceased Fidelis and Mercy have been deposited at Bishop Sanahan Hospital, Nsukka while the search for the missing 19 people continues."
Source: Vanguard | Photo used for Illustrative Purposes Only.