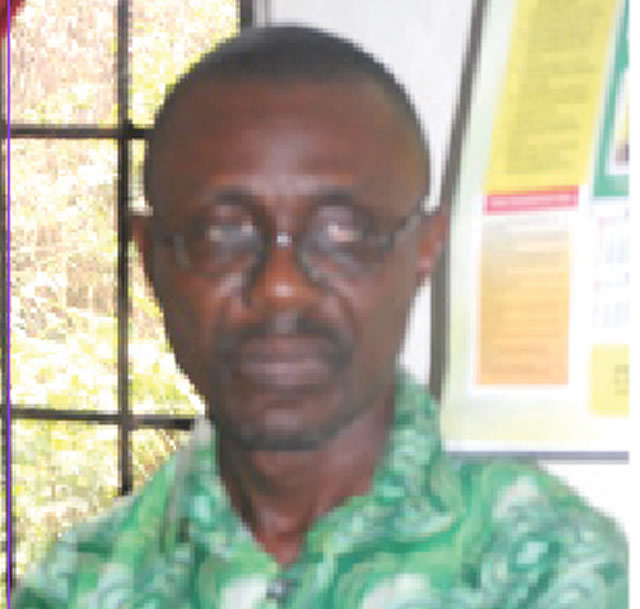 General Overseer of Agape Baptist Church, Pastor Oprite Amakiri, a 50 year old pastor in Rivers state told his congregation that he had a prophecy that he needs a girl between 12 and 18 years old to massage his waist pain he had been battling for over two years.
So a woman – a choir member of his 200 member church, volunteered her 18 year old sister to fulfill the "prophecy".
The pastor raped the girl three times, before he was caught on his fourth attempt.
Punch reports,
The pastor (Amakiri) decided to visit the home of his victim's sister to get massaged while the owner of the house (victim's sister), who is a roadside trader, had gone to do her petty trading.

It was learnt that the pastor raped the girl on three occasions and threatened to deal with her if she dared expose his deeds to anyone, including her elder sister.

Not satisfied with the development, the victim (names withheld) slammed the door against the pastor on the fourth day and stopped him from gaining access into the room for another round of sex.

Angered by the girl's effrontery, the randy pastor put a call across to the elder sister of the victim and told her that the 18-year-old girl was trying to stop 'God's prophecy', an action that forced the naïve victim's sister to abandon her wares and rushed home with dissatisfaction.

On getting to her house, the rape victim told her sister how she had been defiled on four occasions by the pastor. It was at that point that the trader raised the alarm and Pastor Amakiri was arrested.
The pastor, who has a wife and four children, told police he could not tell his wife to massage him, as she is a health worker who works far from home and only returns once a week. He told police he regrets his actions and does not blame the devil,
"I sincerely regret my actions. It is like the ground should open up and swallow me. Don't blame the devil for what has happened, blame me because I was tempted and I did it,"
The victim also testified,
"I was in the house when the pastor came and asked me to massage his waist. On the first day, I massaged him, nothing happened between us. But on the second day, while I was massaging him, he began to touch my breast and raped me.

"I tried to escape, but he held me and warned me never to tell anybody what he did to me. He has raped me three times," the victim said, adding that she used vegetable oil to massage the pastor's waist.
The teen will be taken to the hospital for a medical check-up, while the pastor's case is still being investigated and will most likely be taken to court.
Source: Punch