BellaNaija Style presents the Body Shape Series Vol. 3: Carrot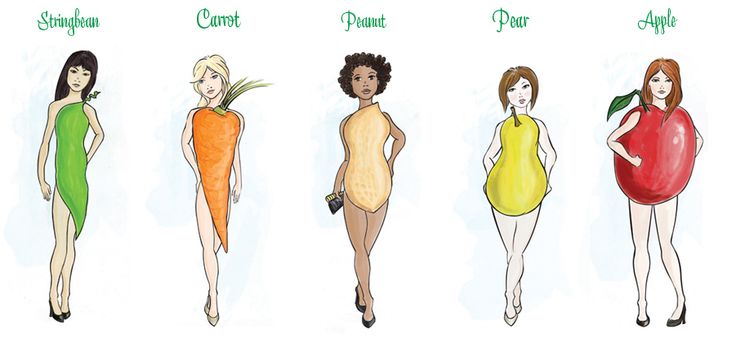 The BN Body Shape Series with Eki Ogunbor is back with another shape today. The last two posts on this series have been on the Apple shape (click here if you missed it) and the Pear shape (click here if you missed it).
The body shape we'll be discussing today is the Carrot shape, it's also referred to as the inverted triangle. Stylish songstress, Waje, is a great example of this shape and I'll be featuring her a lot today.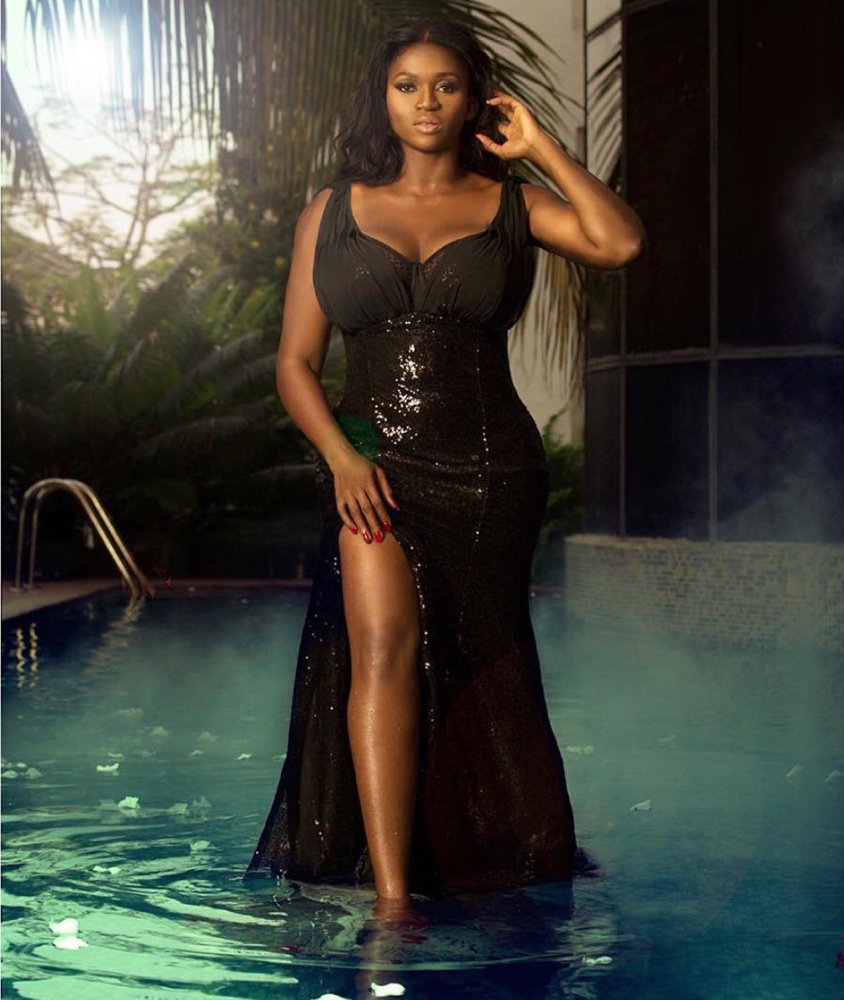 Characteristics of the Carrot Shape
You carry most of your weight on the top, around your shoulders and bust. Your shoulders are wider than your hips.
You have a defined waist in most cases, but some carrot shapes have a straight torso with no curve.
You have small hips/thighs with little to no bum, slim legs and ankles.
Tips for Your Top
Wear tops with a defined waist or define your waist more with a belt.
Low cut necklines like a V-neck or strapless top helps show off your neck, which is a slim part of your body. Showing a little cleavage not only gives you a sexy look but showing skin could make you look a little slimmer.
Wrap tops and dresses are great. It gives the carrot shape a defined waist and curves around the hips.
It's advisable to wear tops that hit below the hip bone, to draw attention to that area and away from your bust.
Don't be afraid to try prints especially vertical stripes but dark colours are adviceable.
Tips for Your Bottom
Wide leg or flared trousers.
A-line/flared/bubble skirts help to fill out the little hips you have or give the illusion of wider hips.
Wear trousers/skirts with pockets on the side or front help balance out your body.
Use bold textures trousers or skirts to create fullness around the hips.
Bootcut/wide leg jeans are best for this shape.
You have slim legs so feel free to show them off tastefully.
Avoid
Tops with thick layered fabrics.
Tops with exaggerated shoulders like puffy sleeves or shoulder pads.
Necklines that cover up your neck like a turtle neck top/dress.
Skinny jeans but if you must, wear a top that adds to your hips like a peplum top.
Skirts that are too short, or they will make your top look heavier than is.
Waje is my favourite carrot – Lol. She's one person who definitely embraces her curves in a stylish way.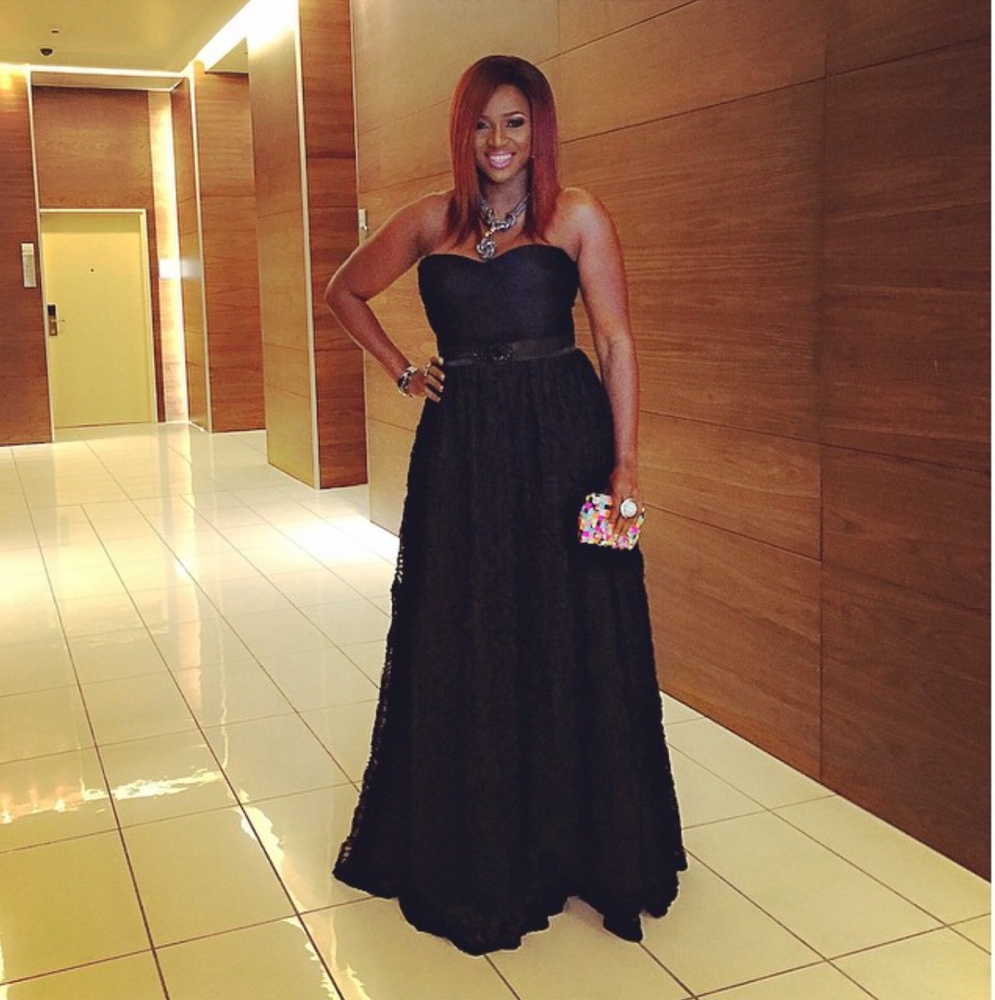 For red carpet looks, she's not afraid to show a little skin with a V neck or strapless dress. Exposing one leg which is one of her slender features helps make her look slimmer and using  belt to cinch her waist helps give her extra curves.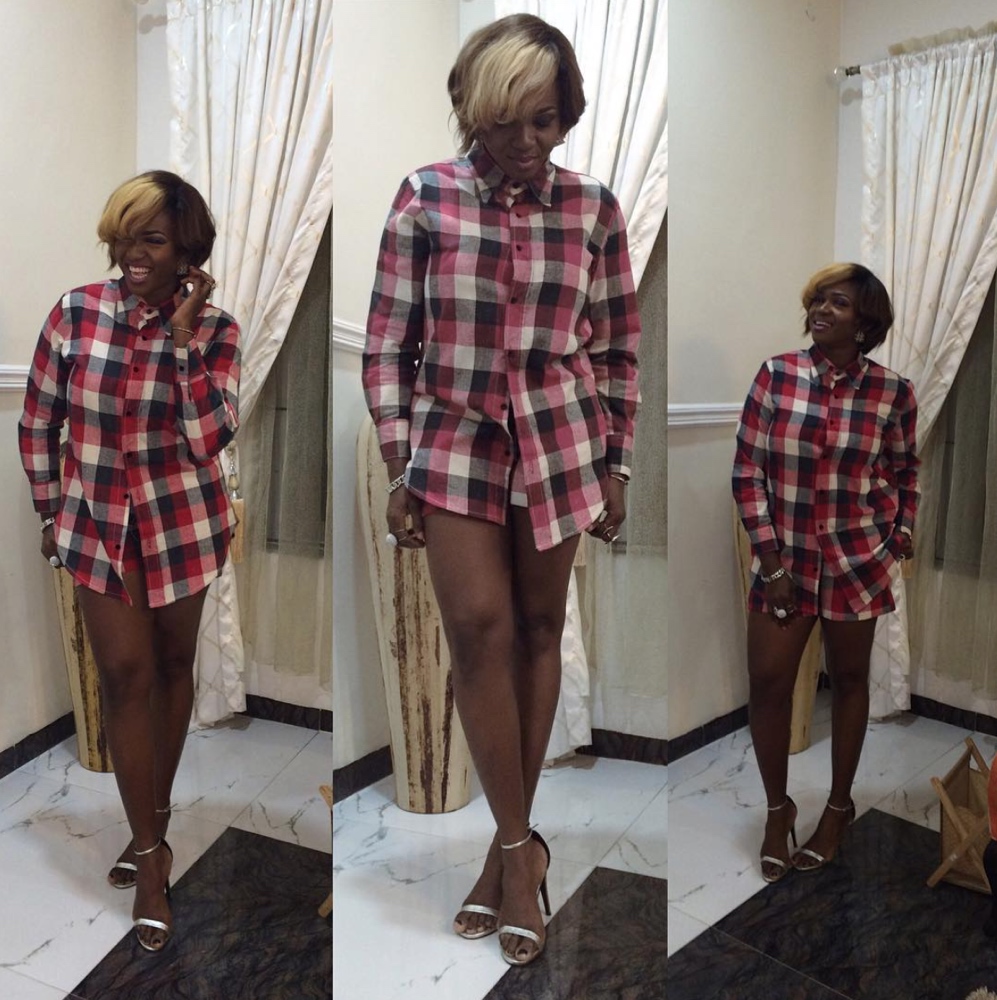 No pants? No problem!
Here she is showing off her great legs in this casual look. Make things even sexier and wear a pair of heels like she's done here. It helps to lift your bum and make your legs look even hotter.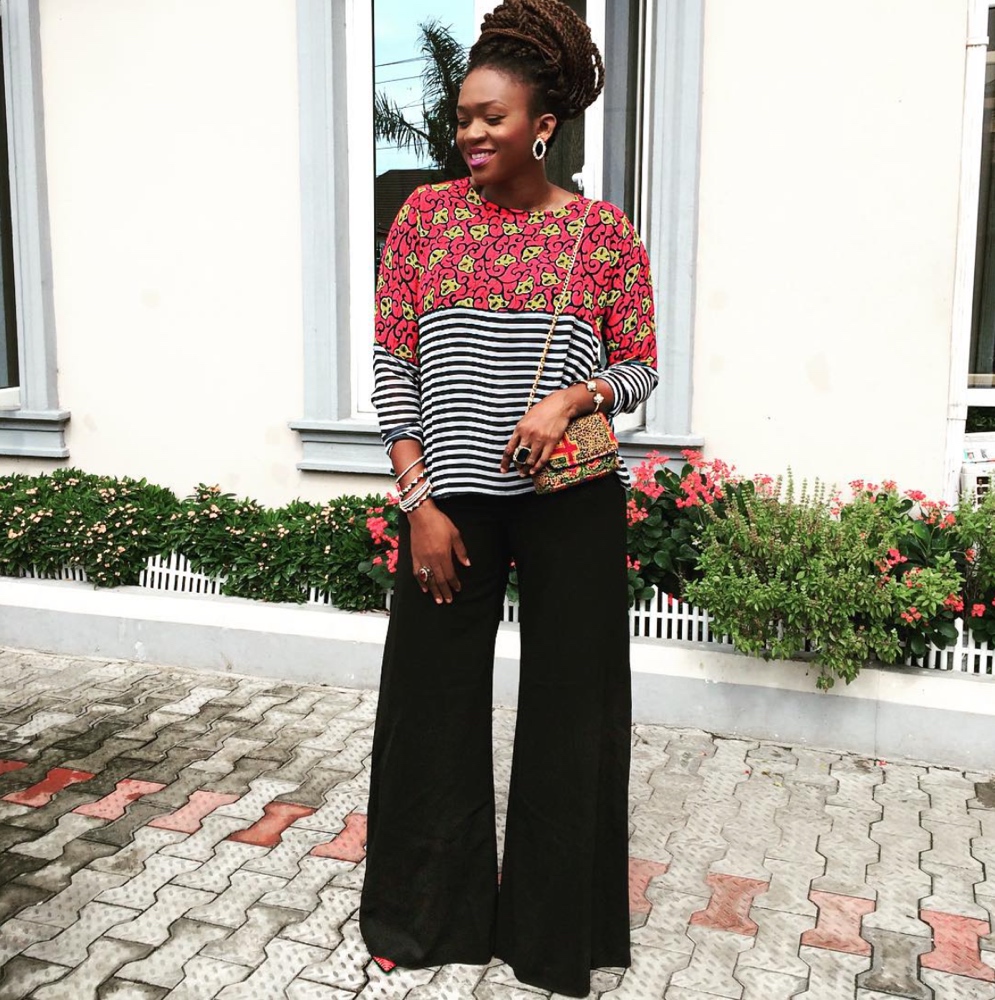 Wide legs trousers are a must for the carrot shaped girl. Notice how these trousers help even out her frame. Feel free to add a belt to this outfit for a more formal look. But I love the casual it has without the best and the mix of prints with her top & bag.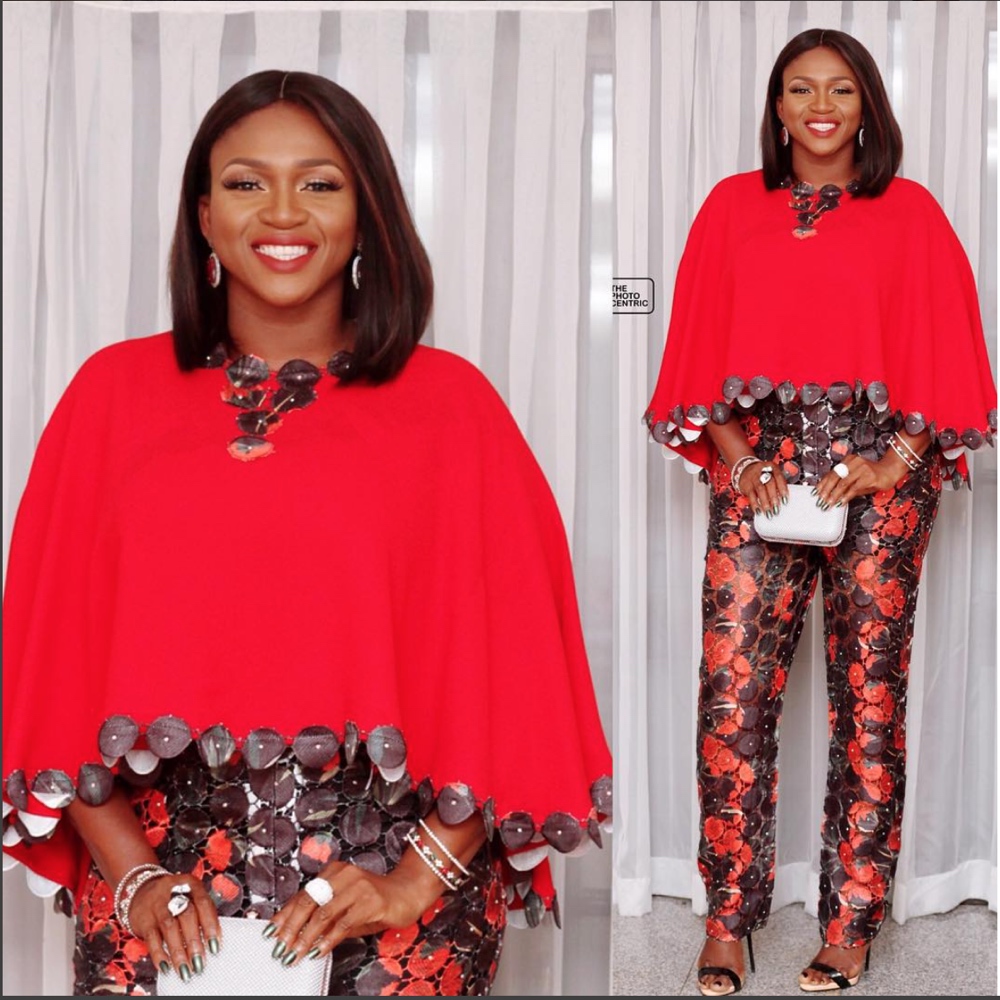 If you don't want wide let trousers pants, go with this option. It's more tapered than fitted so your legs don't look too skinny. Opt for a printed trouser and a dark or block colour on the top so all attention is on your trousers and not your bust.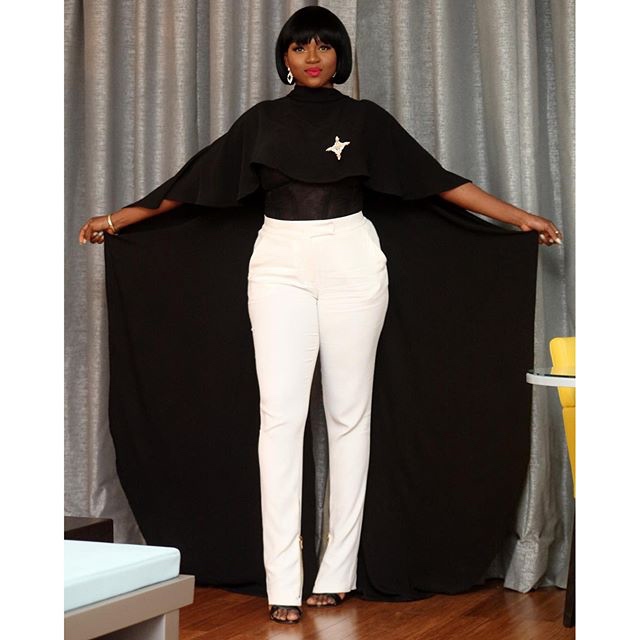 Again here, Waje wears a dark colour on top while her trousers are a bright white, drawing attention to her lower curves instead of her bust.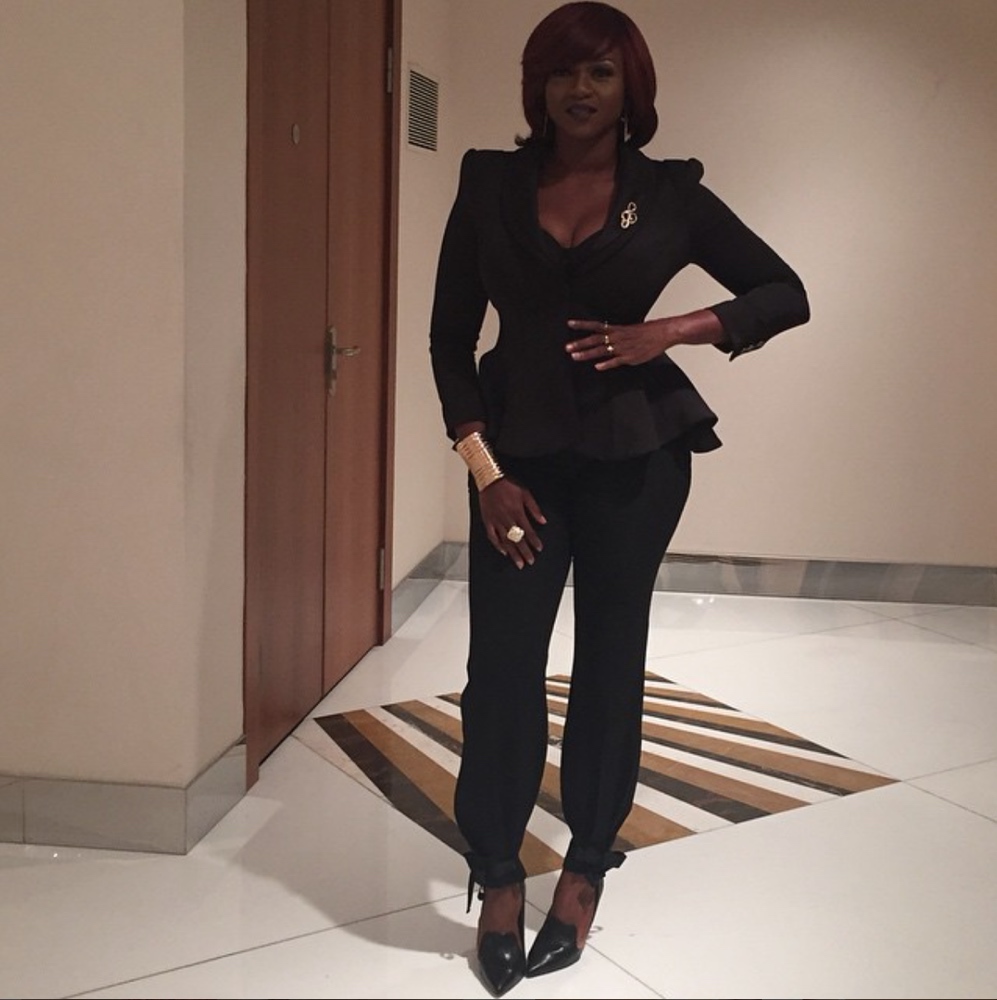 If you don't want printed trousers, wear a peplum top to even out your figure. Notice how these trousers aren't skinny. They're a little loose which add to her curves but fit on the ankle which again is another slim part of her body.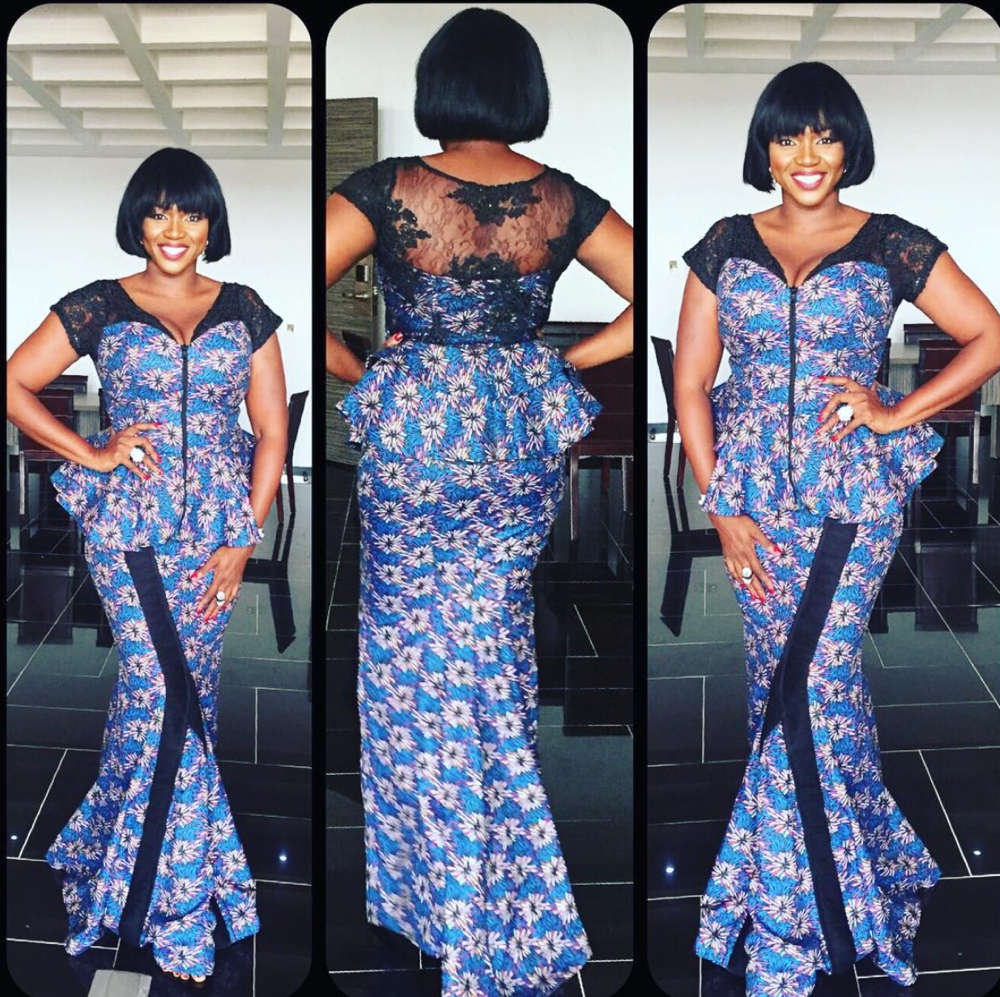 Peplum is bae. She looks gorgeous here. The V-neck, lack detail and peplum style give her an instant hourglass shape.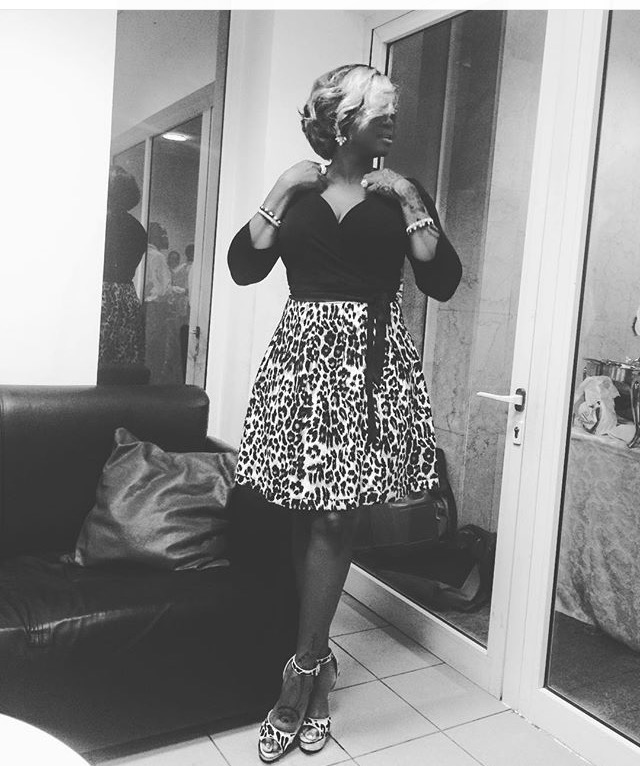 A wrap fit & flare dress is a definite winner for the carrot shape, I love Waje in this.
On air personality, Gbemi Olateru-Olagbegi, is also another carrot shaped girl.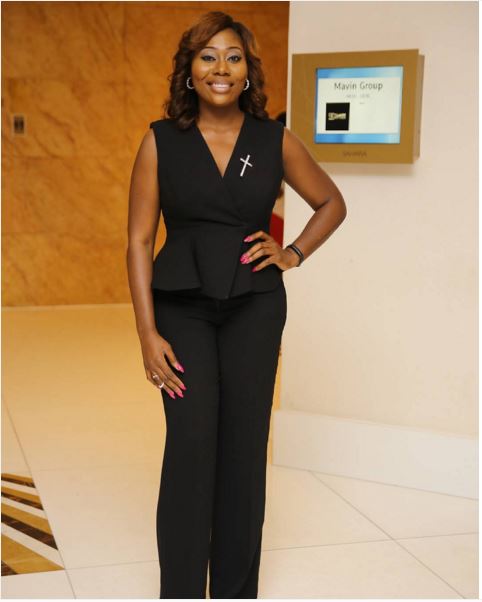 V-neck, wide leg trousers and peplum top = perfect combination for a carrot girl.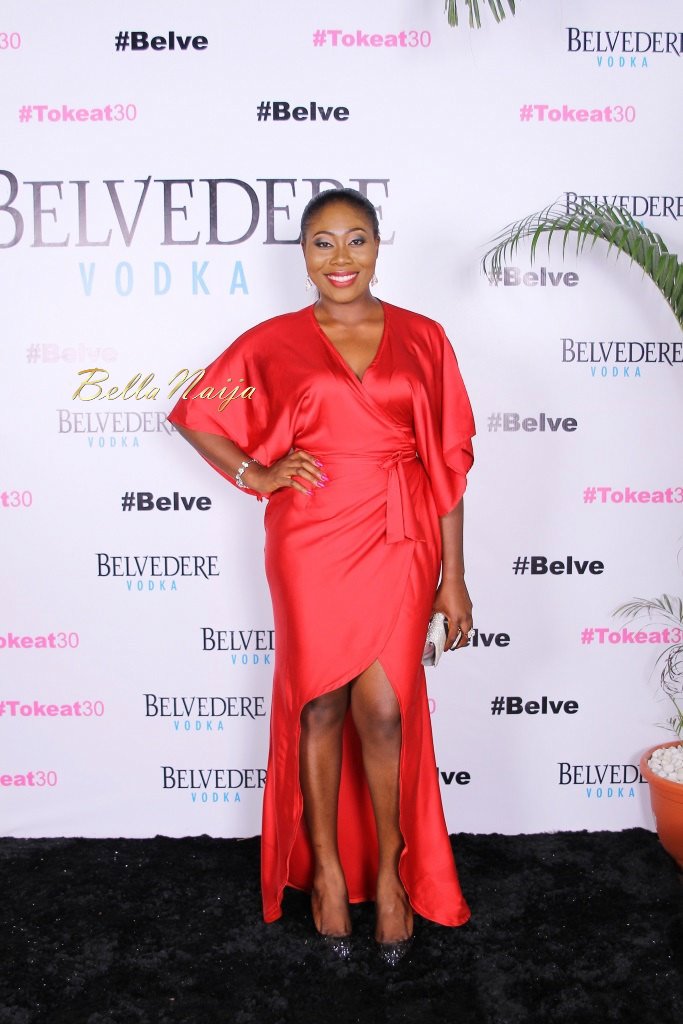 I love how this outfit flaunts her toned legs and defined waist.
Stylish media girl, Toke Makinwa, is another example of a stylish carrot shaped girl in a petite package.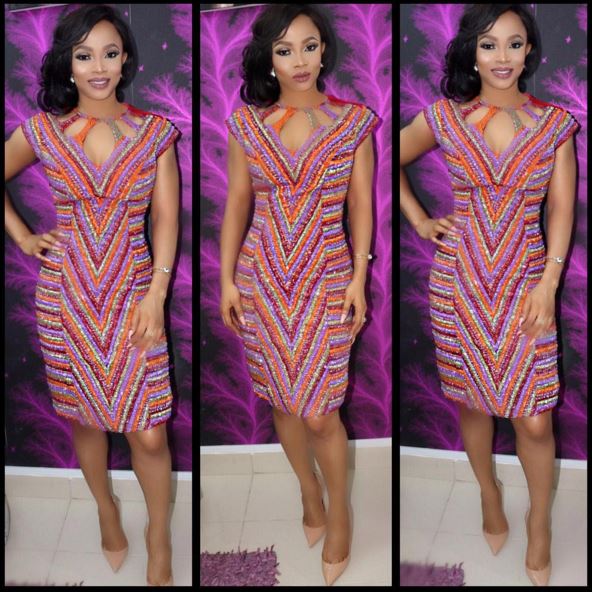 Don't be afraid to play with patterns in the right way. The mix of horizontal and vertical lines helps draw your attention to her slim waist , almost like an optical illusion. While the neckline helps flaunt her slender neck and sexy cleavage.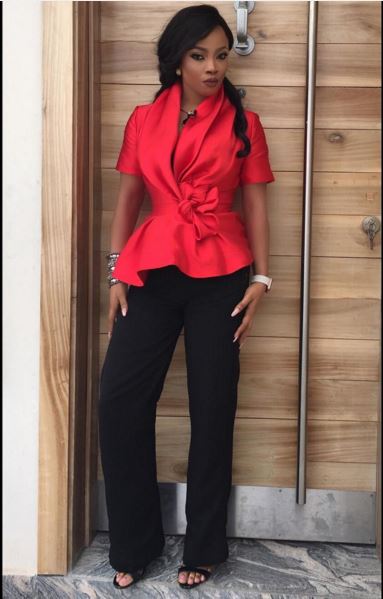 What's that carrot formula again?
V-neck, wide leg trousers and peplum top = perfect combination for a carrot girl.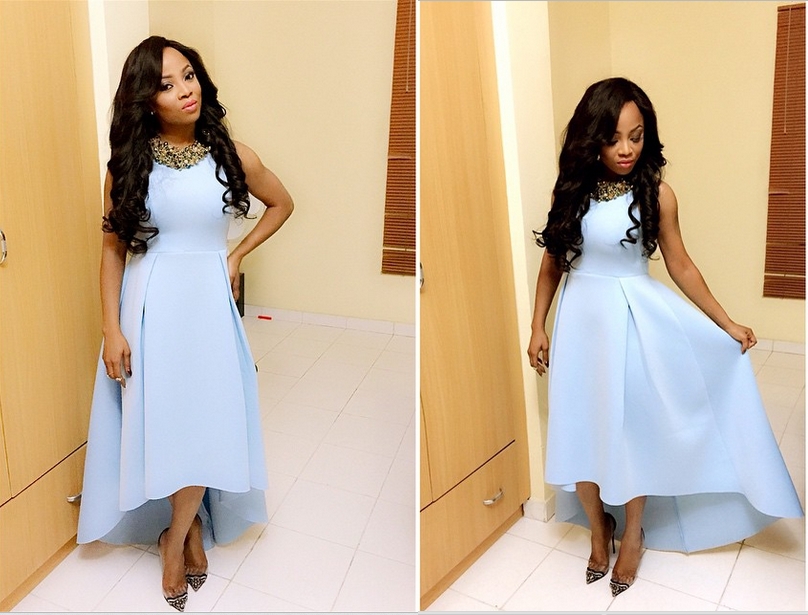 As usual, the fit an flare style is perfect. It helps to enhance her figure.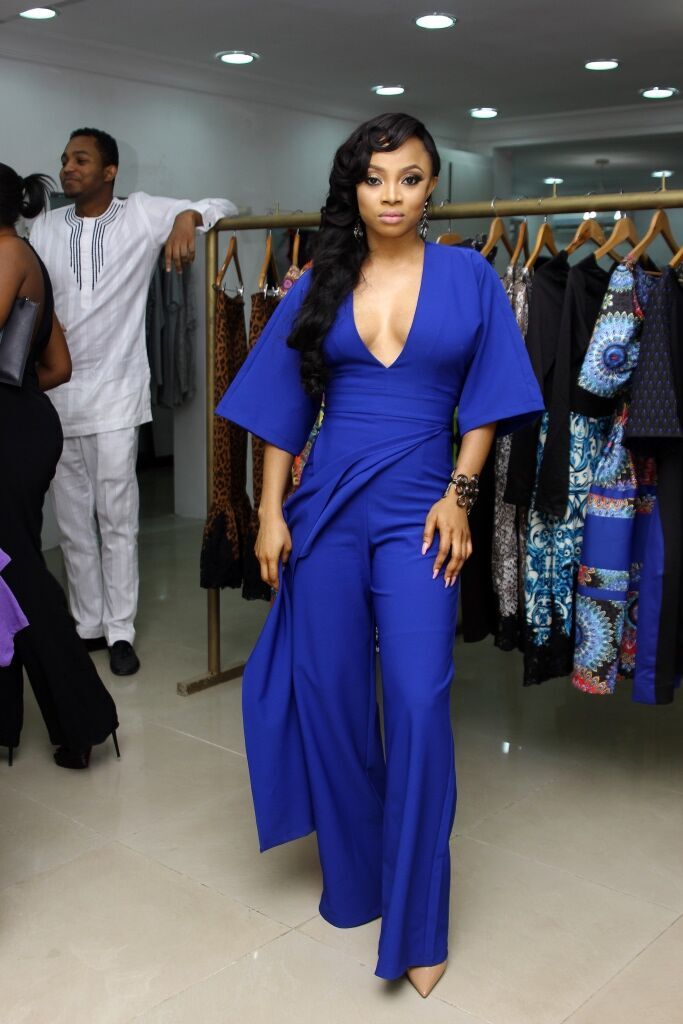 This is more proof that the formula works. The fullness on the bottom part of this jumpsuit (with both a wide leg trouser and an overlay skirt detail), gives Toke some more curves. The V-neck and cinched waist also make this look perfect for a carrot.
Modern Family actress, Sofia Vergara, is also a carrot shape.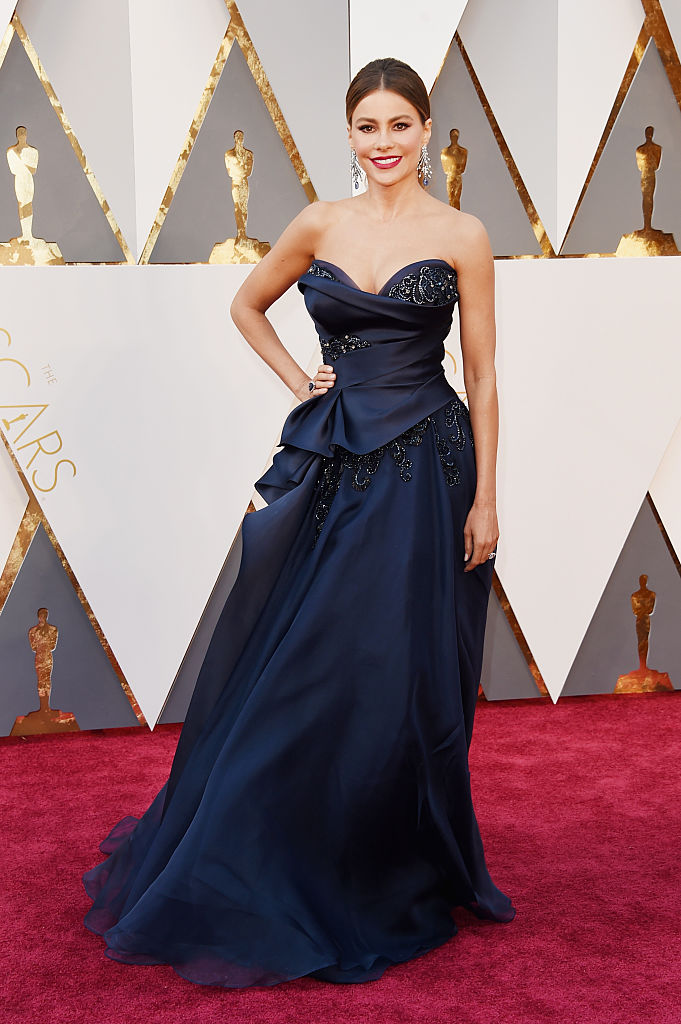 I love this red carpet look on her, this fit and flare dress balances her shape perfectly and the strapless top adds to it.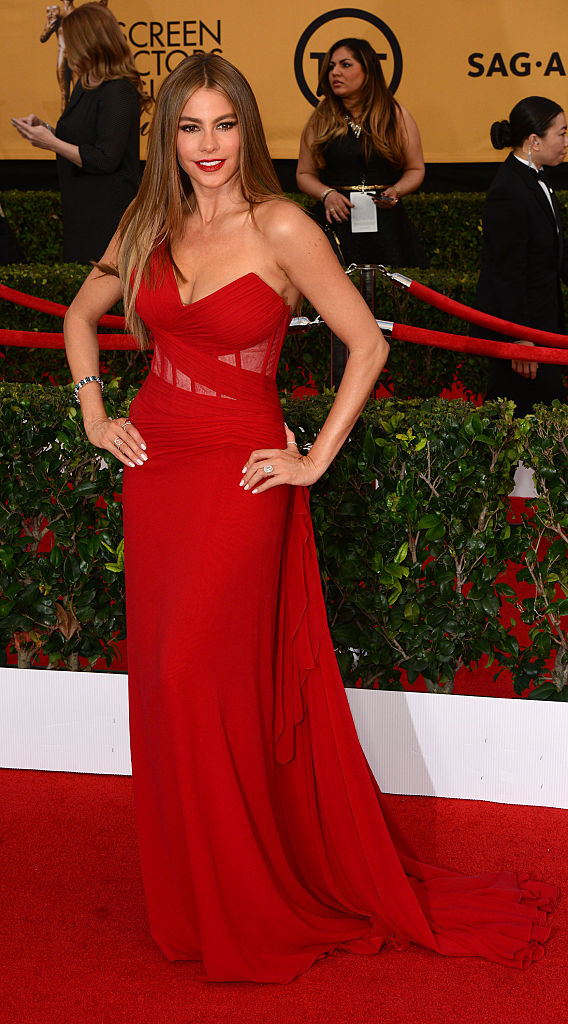 This is another great red carpet look for her. The detail around the waist helps define it and exposing her shoulder also helps make her look slimmer.
Another example of a carrot shaped girl is founder of America's Next Top Model, Tyra Banks.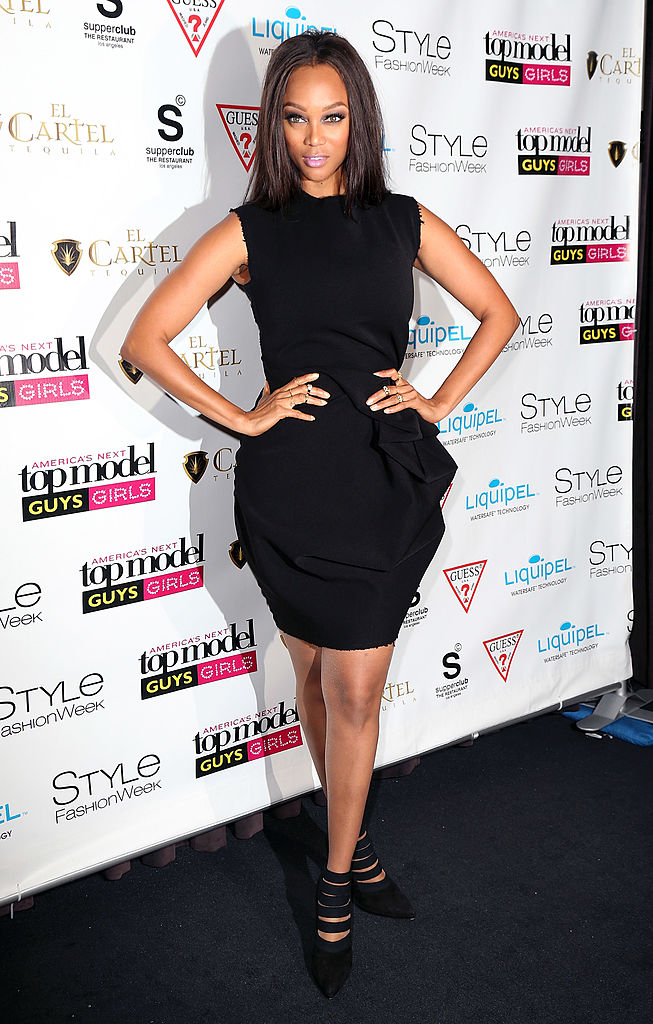 The detail on the hip of this dress helps add volume and create the illusion of wider hips.
Talk show host, Wendy Williams, is a carrot shape.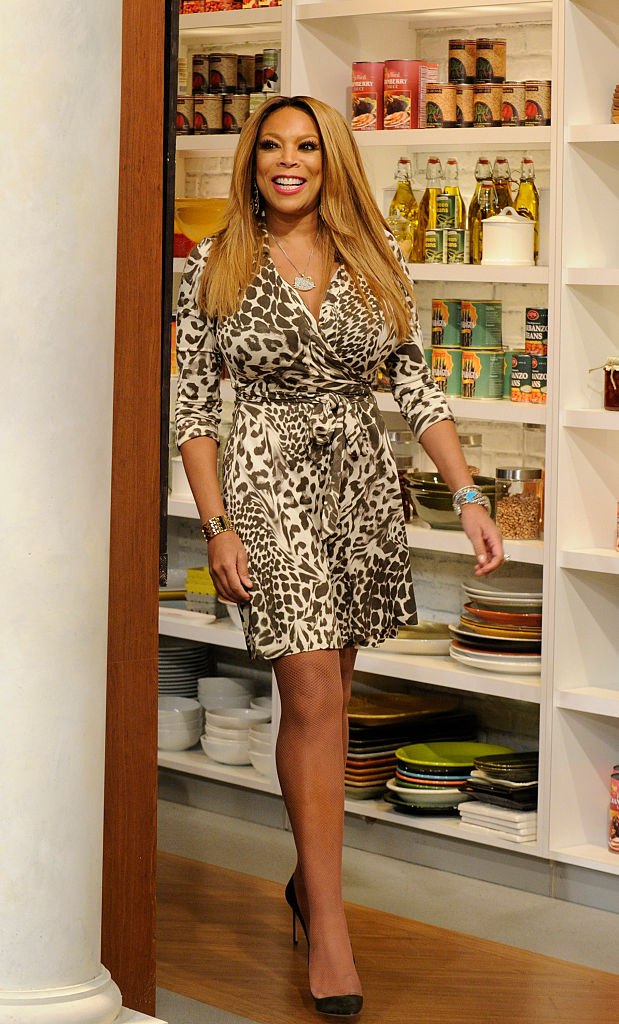 A wrap dress is a carrot girl's best friend, it does wonders for this figure.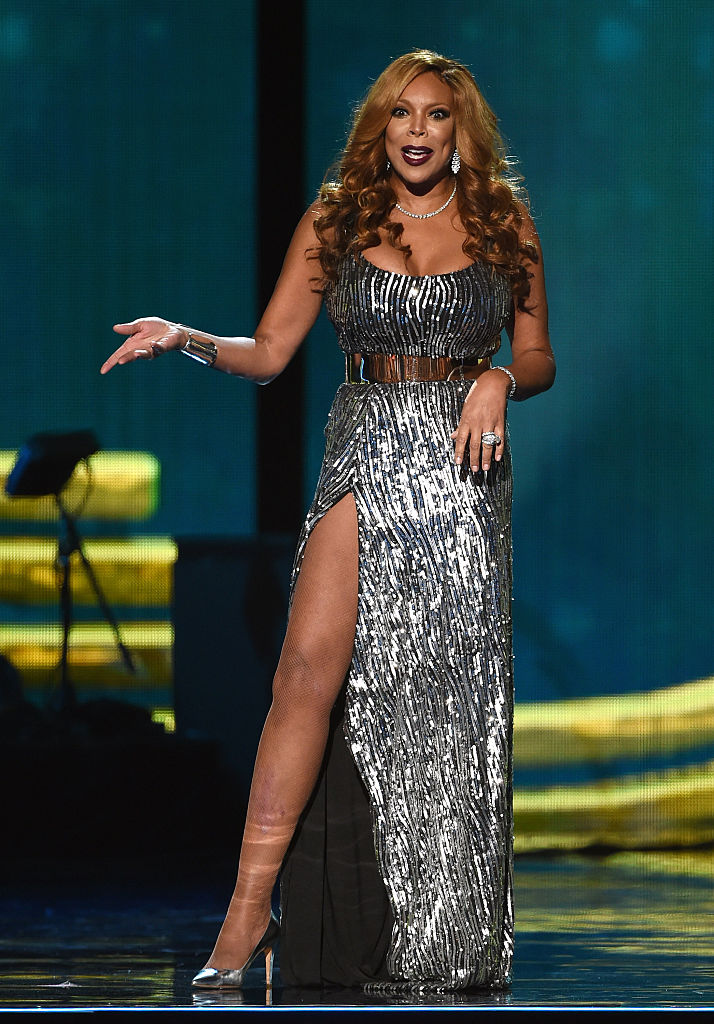 Again, a cinched waist and revealing some leg also helps this body shape.
WHAT NOT TO WEAR IF YOU'RE A CARROT SHAPE!!!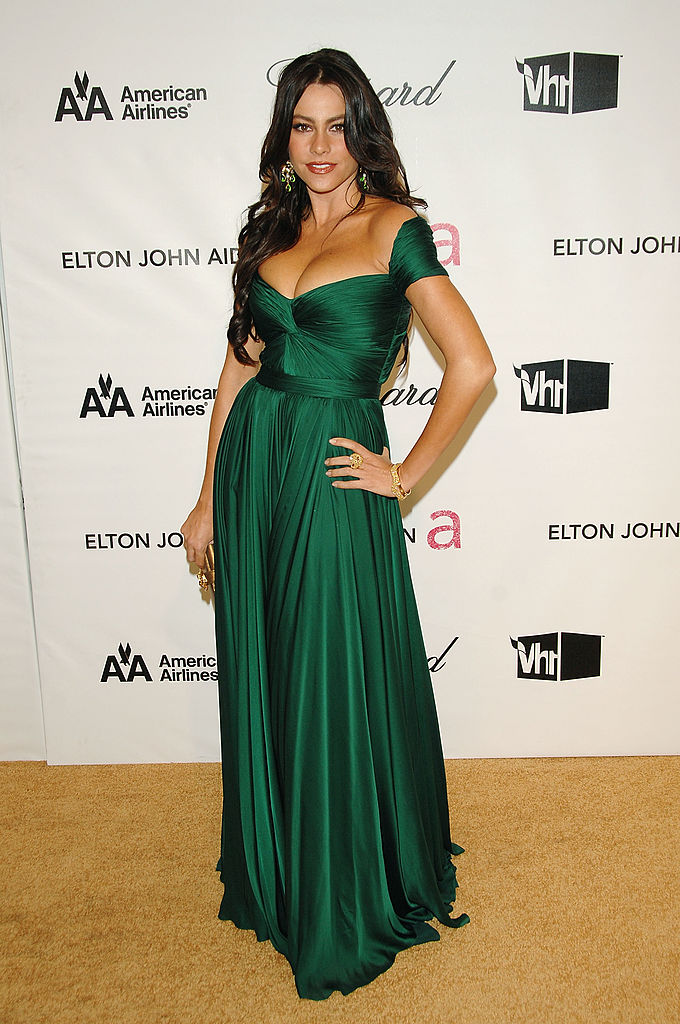 Though her waist is defined, this look isn't very flattering for Sofia because her bust is too exposed.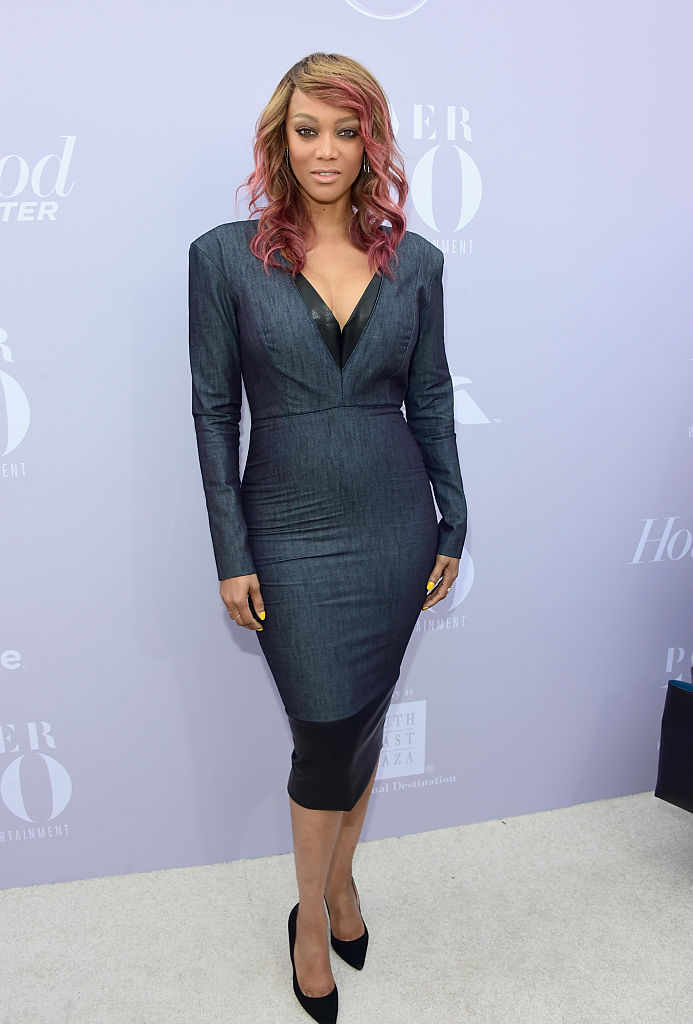 Shoulder pads are quite unflattering for the carrot shape because they make you look wider on top and give you a Johnny Bravo look.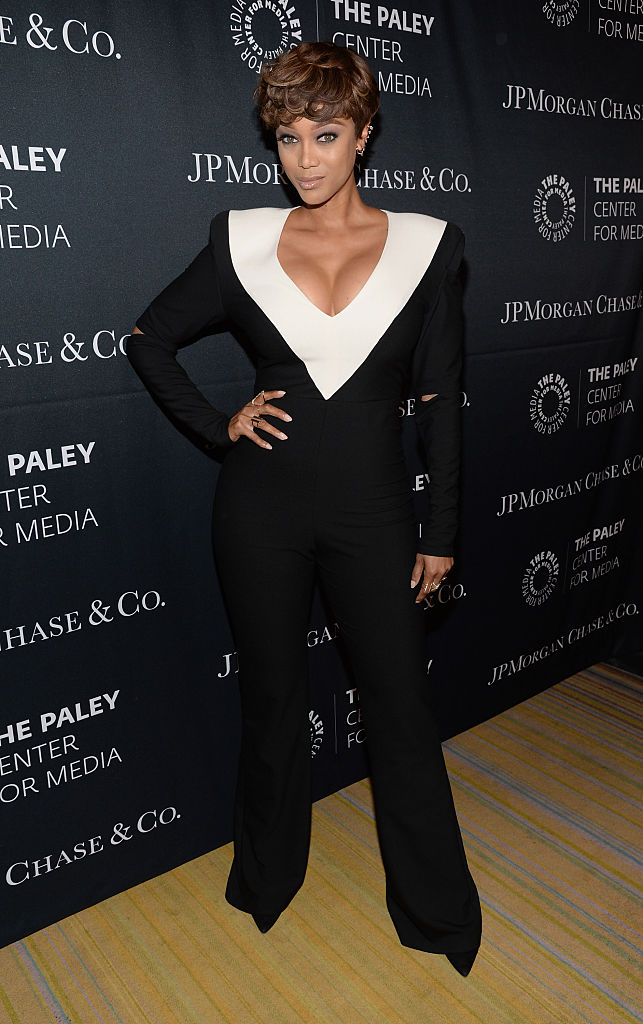 Though this is a wide leg jumpsuit with a V-neck, the shoulder pads and the white detail on the neck draw too much attention to her bust. I also think the V-neck might be working against her because of these details and it makes her look even wider.
Tyra loves her shoulder pads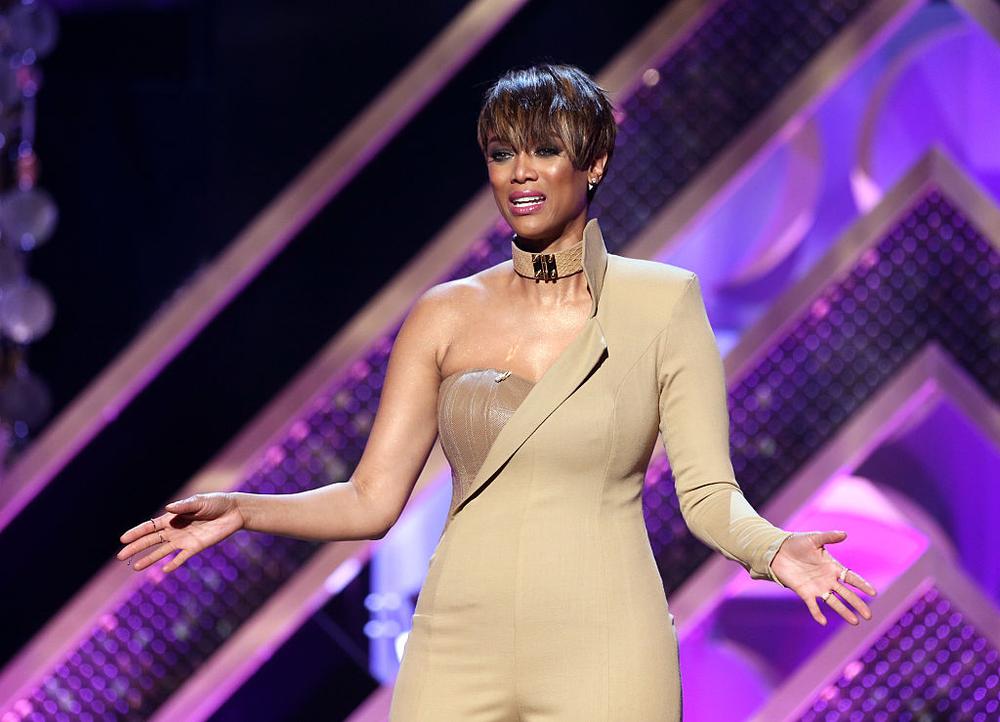 Let's try a little experiment. If you compare both sides of this outfit, you'll see that she looks bigger on the side where she has the sleeve on. Try using your hand to cover each side so you're not confused and let me know what you think.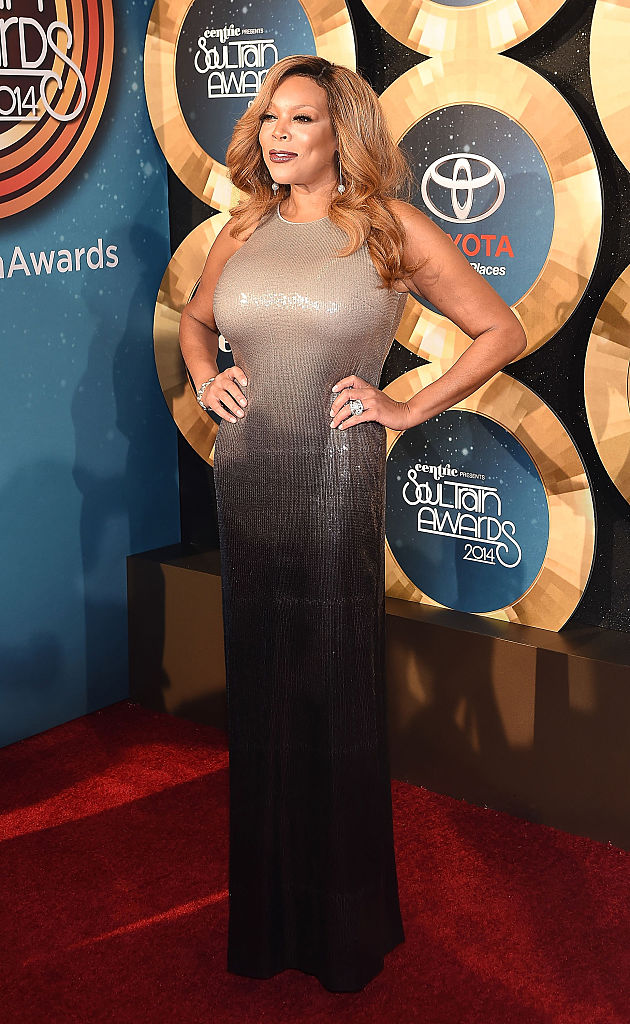 The ombre colour of this dress is going the wrong way for her shape, this would be better for a pear shaped girl. The dark colour should be on the bottom and light colour on top. This look isn't flattering because the light colour draws too much attention to her wide part.
***
Photo Credits: Waje's Instaram: @officialwaje | Remi Adetiba | Jason Merritt/Getty Images | Stephen Shugerman/Getty Images | C Flanigan/Getty Images | David Livingston/Getty Images | Jeff Neira/ABC via Getty Images | Ethan Miller/BET/Getty Images for BET | Frazer Harrison/Getty Images for The Hollywood Reporter | Michael Kovac/Getty Images for Paley Center For Media | Jesse Grant/Getty Images for NATAS | Paras Griffin/Getty Images