BN Collection to Closet: Zina Anumudu in Fruché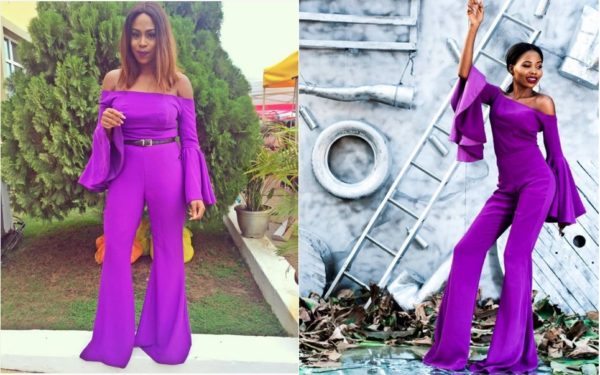 Hi BN Style lovers,
We've got a super stylish edition of our BN Collection to Closet for you today with Zina Anumudu rocking a colourful piece from rising Nigerian designer Fruché's Spring/Summer 2016 collection.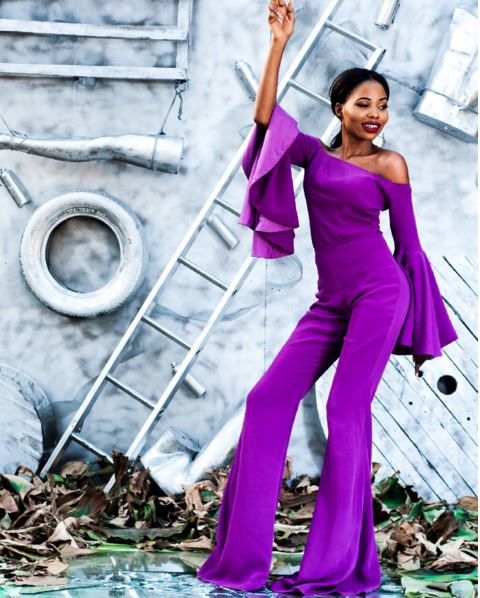 Owned by Frank Aghuno, a lot of Fruché pieces have an ethereal vibe and their last collection was a mix of pop culture, Indie sensibilities, and inspired by the British rock band –Bastille! We love the use of colour, prints and patterns.
Zina Anumudu rocked the 70s-inspired purple jumpsuit which features flared sleeves and flared pants for a fashion session at The Souk.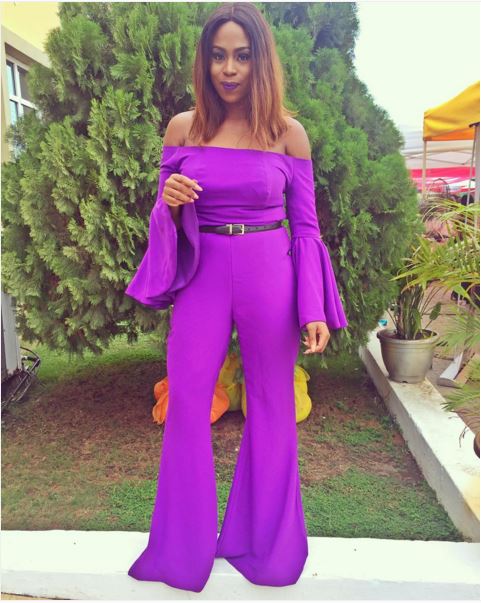 She kept her accessories minimal opting for a black slim belt. She amped up her look with dark makeup choosing a lovely purple lipstain.