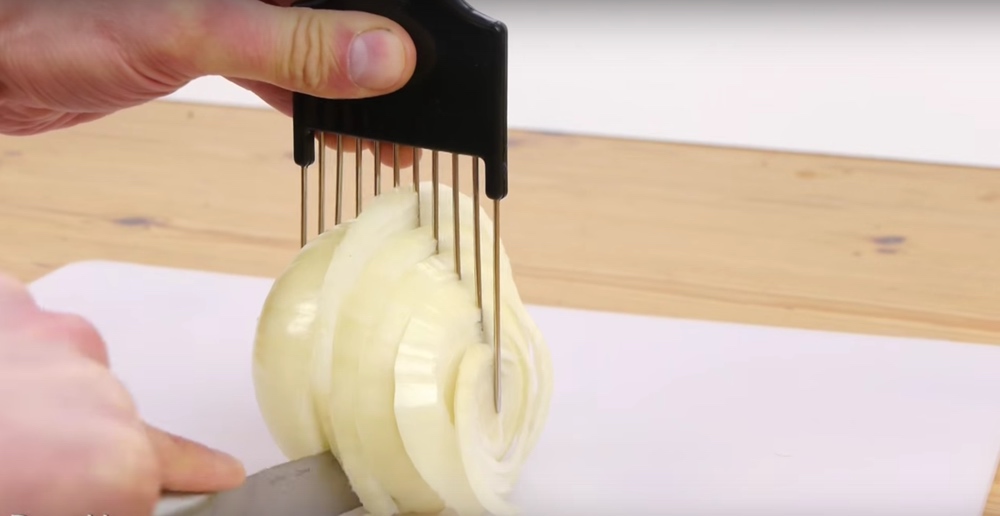 Are you tired of cutting onions the boring old way and not getting the perfect rings or dices you want? Here's a life hack for you. In this video Dave Hax shows us how to cut an onion and other veggies using a metal afro pick/comb in the kitchen!
Watch the video
Luckily all our naturalistas probably have one already 🙂
So what do you think, will you be trying this at home?