BellaNaija Style presents Collection Conversations, a weekly round up of all the collections and lookbooks from Nigerian designers featured on BN Style from the previous week. Collection Conversations features Eki Ogunbor & Richard Akuson sharing their individual thoughts on featured collections form the previous week.
Eki: So we're talking about Onalaja's SS16 collection.
Richard: Yes we are
Eki: First I have to say I love the prints and appliqué details on the pieces that have them. Very appropriate for Spring Summer. With florals and splashes of paint and summer flies on my favourite picture; the one with the open back where the girl is on the ladder.
Lol
Florals and flies should be the title of this post ?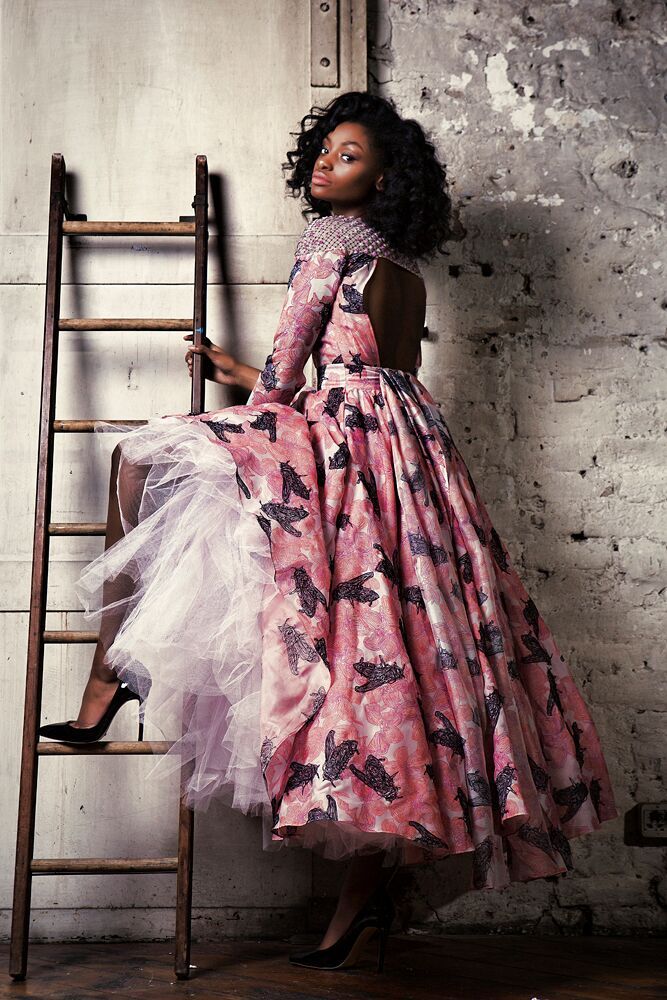 Richard: Oh my God! You have no idea. I love love this collection. The dreaminess of it. Everything about it looks like something off Alice in Wonderland. A lot of people have asked what excites me most about a collection. I've never really given it much thought… But talking about Onalaja; I think the story behind a collection and the effortless and impeccable translation of that into wearable and fashion forward pieces is what really really does it for me. Just like Meena's SS16 collection. From merely looking at it, you can tell that there was a thought process and story that was finely translated into a wearable collection.
Eki: Love Meena, It's a minimalist's heaven.
Richard: I know!!
Eki: Yup, Reminds me a lot of architecture
Richard: You know, how can you have so much going yet make it look so simple?
Eki: A lot of structure, tailoring and attention to detail
Richard: Yes, yes!
Eki: I definitely see Dolapo Sijuwade in one of these. Even Eku.
Richard: Trust me darling; only Meena can do that!
Eki: Yeeeees
Richard: Oh Lord! Amen to Eku
Eki: Lol. What's ur favourite piece?
Richard: But I'll love to see Genevieve in one those
Eki: You and this Genevieve love ?
Richard: Only because I think she'll do proper justice to it. I'll like to see her take more risk with her fashion too
Haha. That's no longer a secret
Eki: Richard oooo ?. This is not Genevieve appreciation society. Which is your fave piece?
Richard: But yes, my fave piece will have to be the midi length full skirt and top that had lots of diagonal panels. I had to make it the featured image. But it's hard to choose from such a beautiful collection
Which is your fave though?
Eki: Oh I love that one. It's so hard to choose. I think mine is the black and white mini dress with panels on the front, I have a thing for monochrome.
Richard: Right!!
Eki: Moving on?
Richard: Girl, enough about Meena before I have a heart attack
Eki: Lmao ok. Fish bone, Ayo Van Elmar.
Richard: Oh yes!! Lovely story, Properly translated in some pieces
Eki: Some
Richard: I love the coat
Eki: Me too! I want it. And all the print fit & flare skirts.
Richard: And the iridescent fabric
Eki: Perfect translation of a scaly fish. Lol
Richard: Right?? And the colours too. Makes me want to go back to Sweet Kiwi
Eki: GUY!!! Next time you are in Lagos u already know, Sweet kiwi all the way ?. That peplum top is also calling my name
Richard: Oh yes That's so you though!! Lord. I need some air, Thoughts on Weiz Dhurm Franklyn SS16??
Eki: Bomb.com
Richard: I feel you!! I thought the collection was absolutely majestic. I mean… Cohesive, well tailored with a classic story that they skillfuly translated into a modern collection. If only we had balls in Nigeria
Eki: All of these dresses need to be in a movie about a queen, he'd make a great costume designer for a movie. I totally agree with you. And I love the 3D appliqué
Richard: I'll love to see Mo'Cheddah in one of them though. I think she has an air of royalty about her. In an edgy and youthful way
Eki: Ahaaa, I guess I can see that
Richard: She'll rock the hell out of it. Yes to the movie
Eki: My fave is the lilac peplum dress. Peplum won't kill me sha.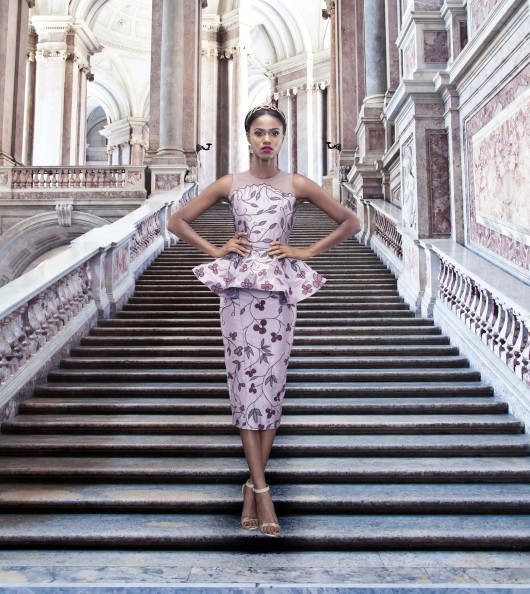 Richard: But who'll be the lead though?
Eki: Adesua Etomi… Duh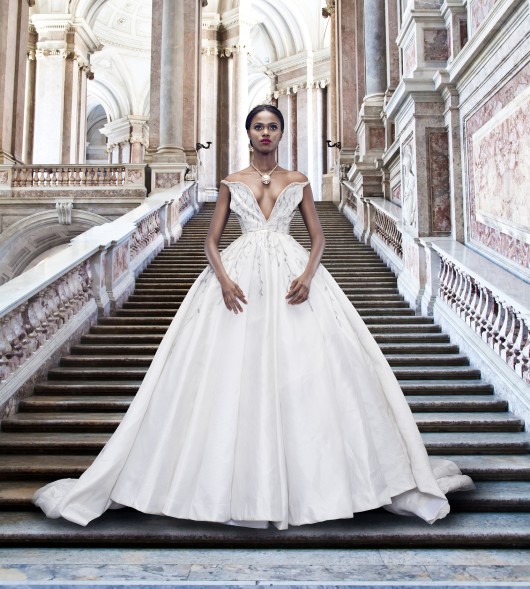 Richard: My fave is the full ballroom gown.
Hahaha. Yes Adesua, I am now a loyal fan
Eki: Gats ??
Richard: So yea, Queen Adesua all the way. But genny will kill it as the ruthless queen mother ?
But yes, I loved the Weiz Dhurm Franklyn campaign. Very in-time!
Eki: Lmaoooooo did u just imply that your precious genny is old? ? Yup loved it too
Richard: Compared to Adesua, yes she's older. And that's fine really
Eki: Like fine wine abiiii… lol
Richard: What matters is that she's ageing within grace. Yes darling, you're in the spirit.
Eki: Speaking of ageing with grace, Let's move to House of Deola's Komole Kandids series 2.
Richard: Jesus. I can't. Lord knows! Let me try
Eki: Help us Jesus
Richard: Amen sister! House Deola is simply a game changer. That's all. That collection (the first and second series) left me in awe.
Eki: Liiike!!!
Richard: The attention to detail, the fit, the cuts
Eki: Perfect craftsmanship
Richard: And the fabric??
Eki: Amazing. The appliqué on that jacket. Lord!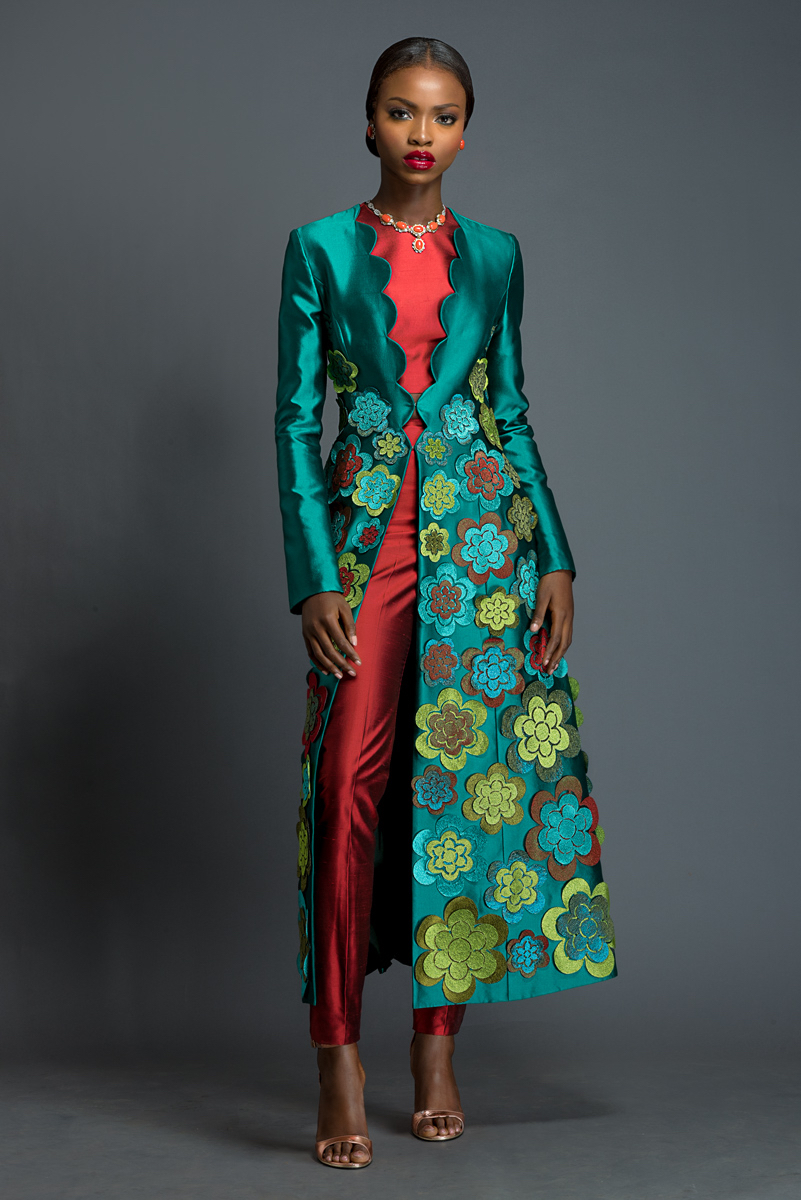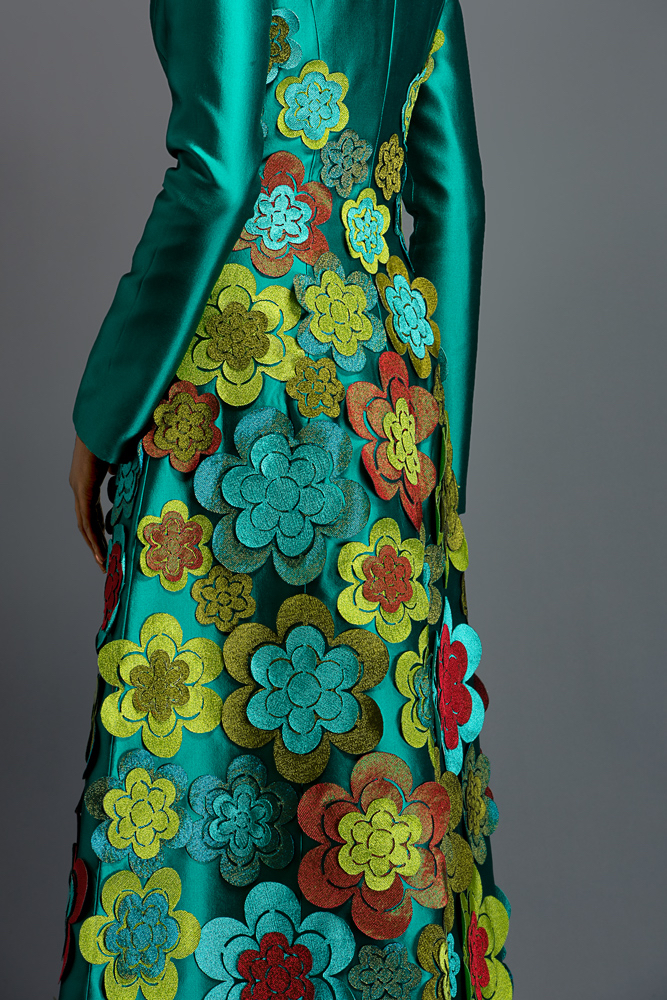 Richard: Absolutely exquisite
Eki: U took it right out my mouth
Richard: Finally an innovative Nigerian designer. So far so good, in my mind and by my count
Eki: She's been doing it from time but now she's really just out done herself with this
Richard: House of Deola is the only Nigerian brand that can use the suffix couture without a side eye from me. I swear
Eki: I feel like she's created a niche for herself with this new fabrication. A niche that only she could fill
Richard: Yes, absolutely
Eki: I'm fanning out right now. Cuz I'm just really in love with this collection.
I saw that blue fit and flare dress in my dream, The Lord told me it was mine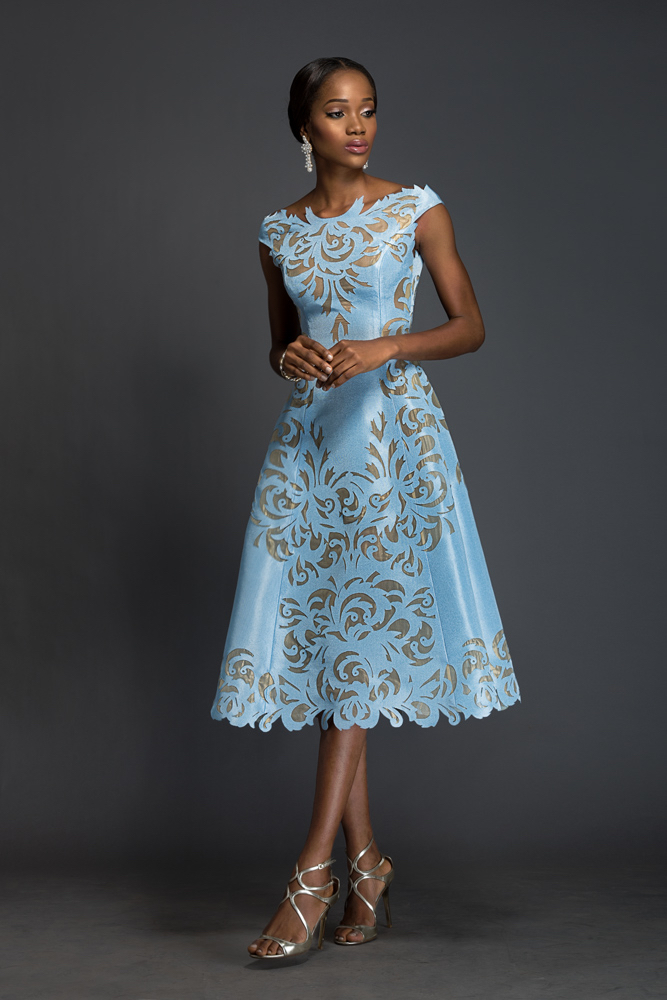 Richard: Finally a signature Deola fabric that we can always remember her for. Hahaha girl, I'll drag you by your curly hair for that
Eki: Yes! And every legendary designer is known for a signature look and she did that!
Lmao violence is not the answer. It is by prayer and faith ?
Richard: Amen sister! But yes
Overall
Eki: Overall… I want it all!!!! Pepsi long throat
Richard: I am happy that Nigerian designers are finally getting there. These past few weeks have been really exciting for us at BN Style. There's nothing as blissful as writing about a collection that you truly love and believe in
Eki: But on a serious note, We're stepping up with our tailoring. It's clear that designers like Deola have set the bar really high for the rest of them like Onalaja & Weiz and they are meeting our expectations with some amazing things
I totally agree with what you said
Richard: Absolutely. I agree.
Well, look forward to chit chatting on next week's collections. It was really lovely catching up
Eki: Me too hunty
Richard: ??