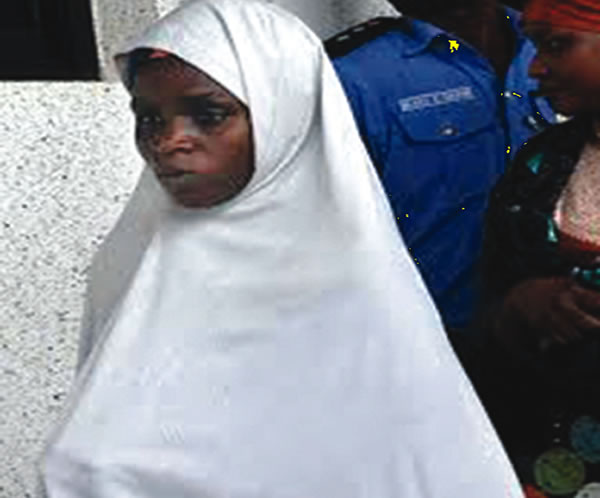 Ese Oruru, who was allegedly  abducted by Yunusa Yellow but rescued by the Police in Kano, has been discovered to be about 5 months pregnant.
The 14 year old arrived from Kano on Tuesday,  it was gathered that the dress she wore on her arrival from Kano on Tuesday, was used to cover her protruding pregnant belly.
According to Vanguard,
… it was the condition in which Police authorities discovered about Ese that informed the IGP, Solomon Arase's directive that she should be handed over to the Gender and Child Protection Unit and later, a team from the Medical Department of the Force to carry out a comprehensive medical examination of the girl-child at the Police Medical Facility in Area 1, Garki.

Upon certifying her medical status and emotional state, Vanguard gathered that the Inspector General of Police feeling uncomfortable with the transport arrangement of the mother that they return by road, cancelled the arrangement and directed that both Ese and her mother be flown to Yenegoa by air.

Meanwhile, the IGP has directed the Bayelsa State Police Command to take over investigation in the child violence offense saga because according to sources, the offense was committed in Bayelsa which is the place of residence of the abductor, Yunusa Dahiru.
Bayelsa State Governor Seriacke Dickson, has also said he would like to meet Ese.
Source: Vanguard