Genevieve Magazine's March 2016 Cover is all the Strong Game-Changing WIMBIZ Women!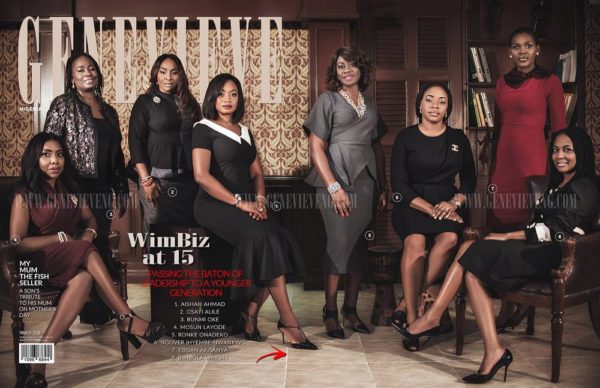 The month of March holds the very important Mother's Day celebration and for that Genevieve Magazine is dedicating their March edition to women who are tenacious and who are game changers and influencers.
The cover focuses on 14 individual who 15 years decided to establish WIMBIZ; an organization with a vision "to be the catalyst that elevates the status and influence of women and their contribution to nation building, through advocacy, capacity building, mentoring, networking and support".
On this month's double cover are 7 members of the executive council of WIMBIZ and 1 Executive director.  The interviews are very engaging as these strong women from public and private sectors address a host of issues affecting women.
Do you remember Joseph Godwin the Fish seller's son? His photo of him and his fish seller mum went viral recently as he paid tribute to her. GM had a chat with this proud son of a fish seller and he opened up on his mother's struggles to put food on their table and give them a head start in life through education.
The STYLETITUDE is 20 pages of colourful fashion and style titled ODE TO MOTHER; GM's fashion editor has some exciting fashion trends for mothers and ladies who want to continue to slay!
There's so much more in this edition for you.
Credits:
Photography: Abu Salami
Location: VCP Hotel, Ajose Adeogun, VI
Creative Director: Segun Oluwole
Styling: Ifeoma Odogwu
Fashion Assistant: Annette Odimegwu
Make-up: Joanne and Evelyn for Zaron Cosmetics
Hair: Tj Olofinlade for Hair Craft