Korede Bello celebrated his 20th Birthday in the Best Way – See Photos!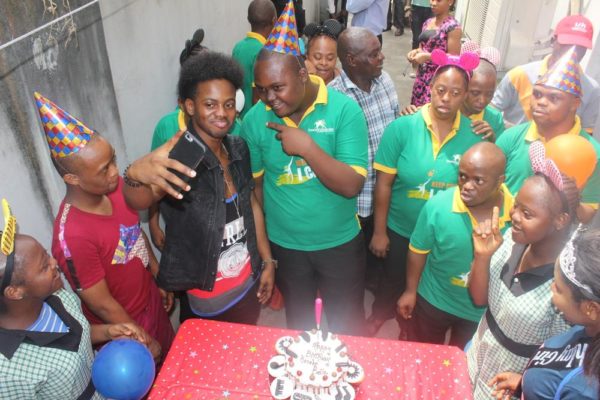 Music star Korede Bello turned 20 on the 29th of February and to celebrate the Mavin artist visited the Down Syndrome Foundation of Nigeria where he spent part of the day with kids who live with the rare condition.
Explaining why he decided to spend his day with the kids, Korede took to his Instagram account to share what motivated the visit – which also occurred four years ago when he last celebrated his birthday…
He wrote "So I decided to spend #Koreday with the Down Syndrome Foundation Nigeria. I remember celebrating my birthday with them four years ago and someone asked me, why them? Well! We share something in common. I have an extra day and they have an extra chromosome (that's why they are the way they are) #SpecialChildren #DownSyndrome"
See photos from his visit below.