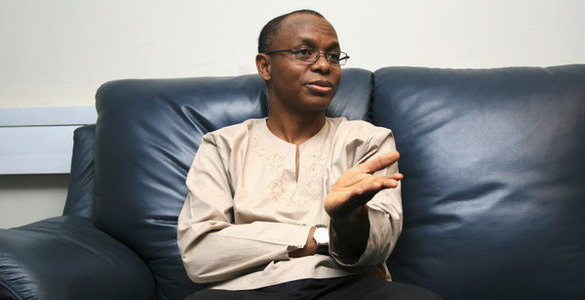 Governor Nasir El-rufai of Kaduna State, while defending the religious bill in a radio interview last weekend disclosed that another deadly terrorist group called 'Gausiyya' has started operation in Markafi Local Government Area of the state.
He said the religious bill is aimed at curtailing the excesses of these organisations that use religion to carry out their evil enterprise.
He said,  "We had a security report that a new Islamic organization called Gausiyya is springing up in one of our local government areas, precisely Makarfi. After studying the group's activities, we understand that it is not a sect that we should allow to stay in our state. They preach contrary to the teachings of Islam and are gradually recruiting youth in the name of religion. We have decided to stop the group and their activities before they grow and become a problem for the state. Negligence is what brought about the Maitatsine in the 80's and the Boko Haram insurgents we are now fighting."
He also said that a committee consisting of clerics nominated by the Jama'atu Nasril Islam, JNI, and the Christian Association of Nigeria, CAN will be responsible for issuing the permits to religious bodies and new preachers depending on their faith, and not the government.
Source: DailyPost