BellaNaija Style presents Collection Conversations, a weekly round up of all the collections and look books from African designers featured on BN Style from the previous week. Collection Conversations features Eki Ogunbor & Richard Akuson sharing their individual thoughts on featured collections from the previous week.
So let's get into it!
***
Eki: Marte Egele. I'd definitely rock some of these pieces. Love that yellow purse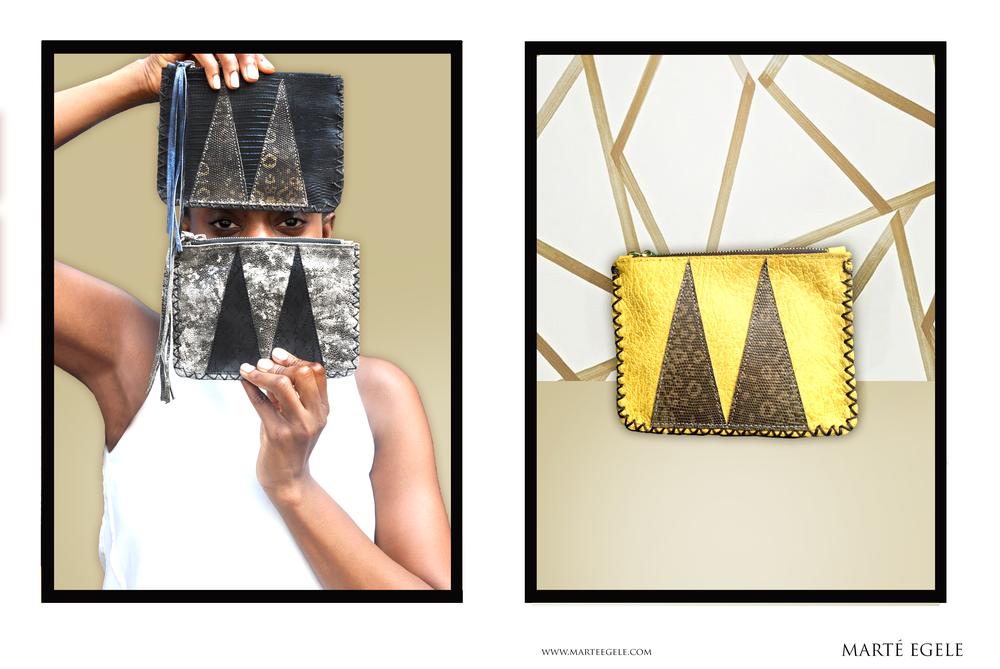 Richard: I love the scarves and bags too. I just want more and all, more of everything. But I wish they had man bags too, plus they look really well made. Do you have a favorite?
Eki: Ah true, man bags for you. Yes they do look well made but I'd want to see the bags in person first sha
I like the yellow purse and all the scarves lol. What's yours?
Richard: Yes oo. I like the idea behind the cross-body bag, but I'm not sure if I have what it takes to pull that off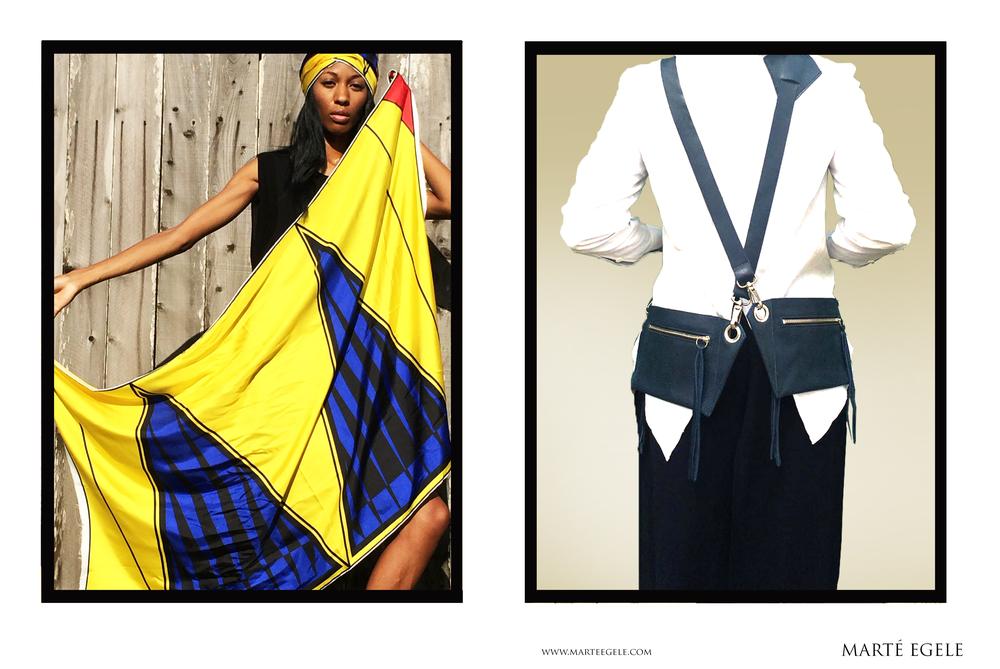 Eki: You don't hv to wear it double na lol
Richard: Really? Let me take a closer look at it. No, I think it's joint oo. Or what do u think?
Eki: I thought they just wore two for lookbook purposes, styling.
So Totally Ethnik next
Richard: Oh yes. That's a really large collection by the way
Eki: Oliver Twist wants less now
Richard: Hahahah. But this is a really good collection
Eki: But honestly I love most things here and they look well made which is always important. I love that there's everything here
Richard: Exactly!!! I do too. They had a story and it was cohesive. There's tool with shearling hems, patterned numbers, capes, dresses etc Just a complete wardrobe set
Eki: Yup. I just want to see it on racks somewhere with affordable price tags lol
Richard: Hahaha, that last bit is essential Which are you most probably going to buy?
Eki: I like the dress on the right in the first photo. The red skirt & the crop top it was paired with and the red dress on the left in this picture as well. So hard to pick though…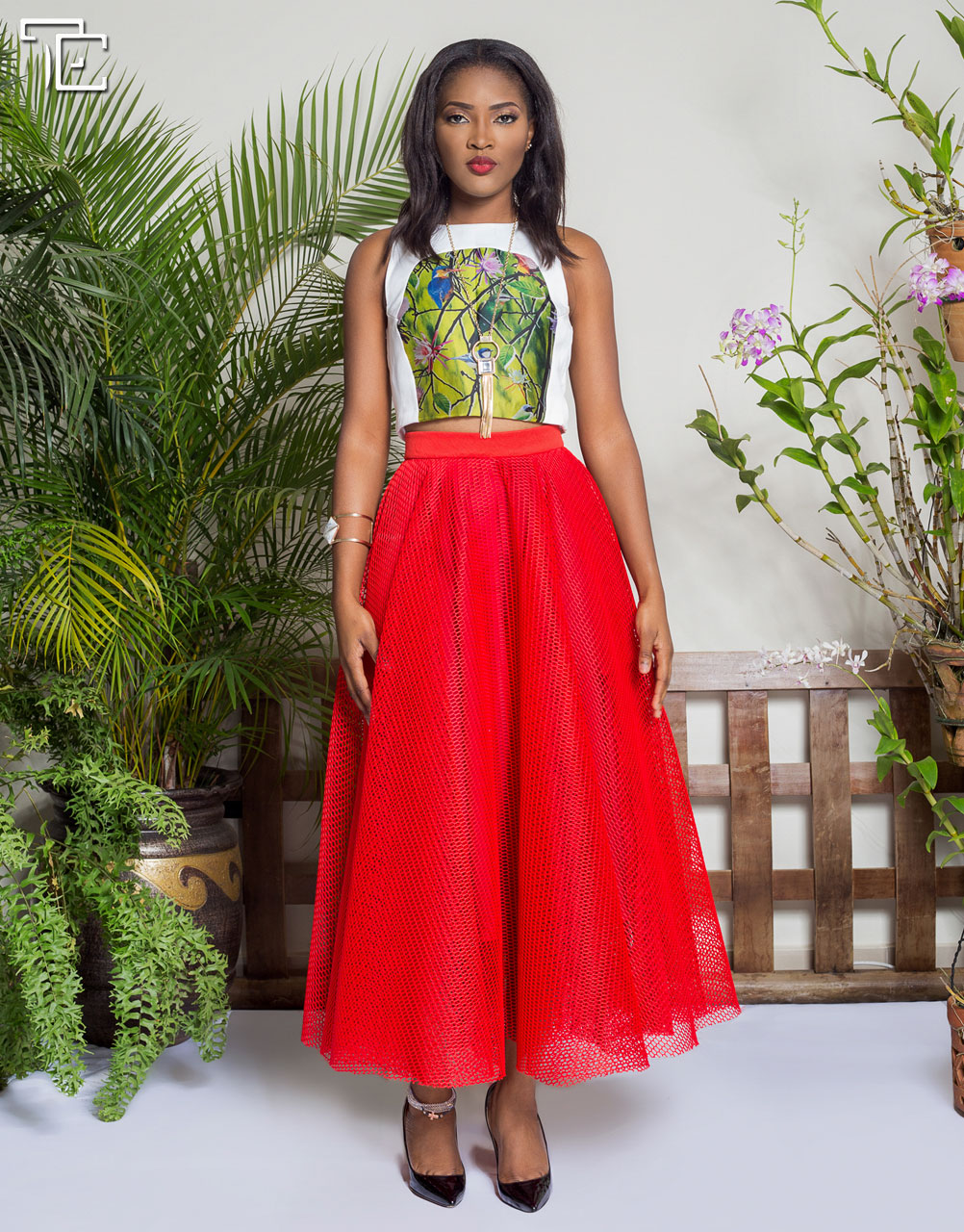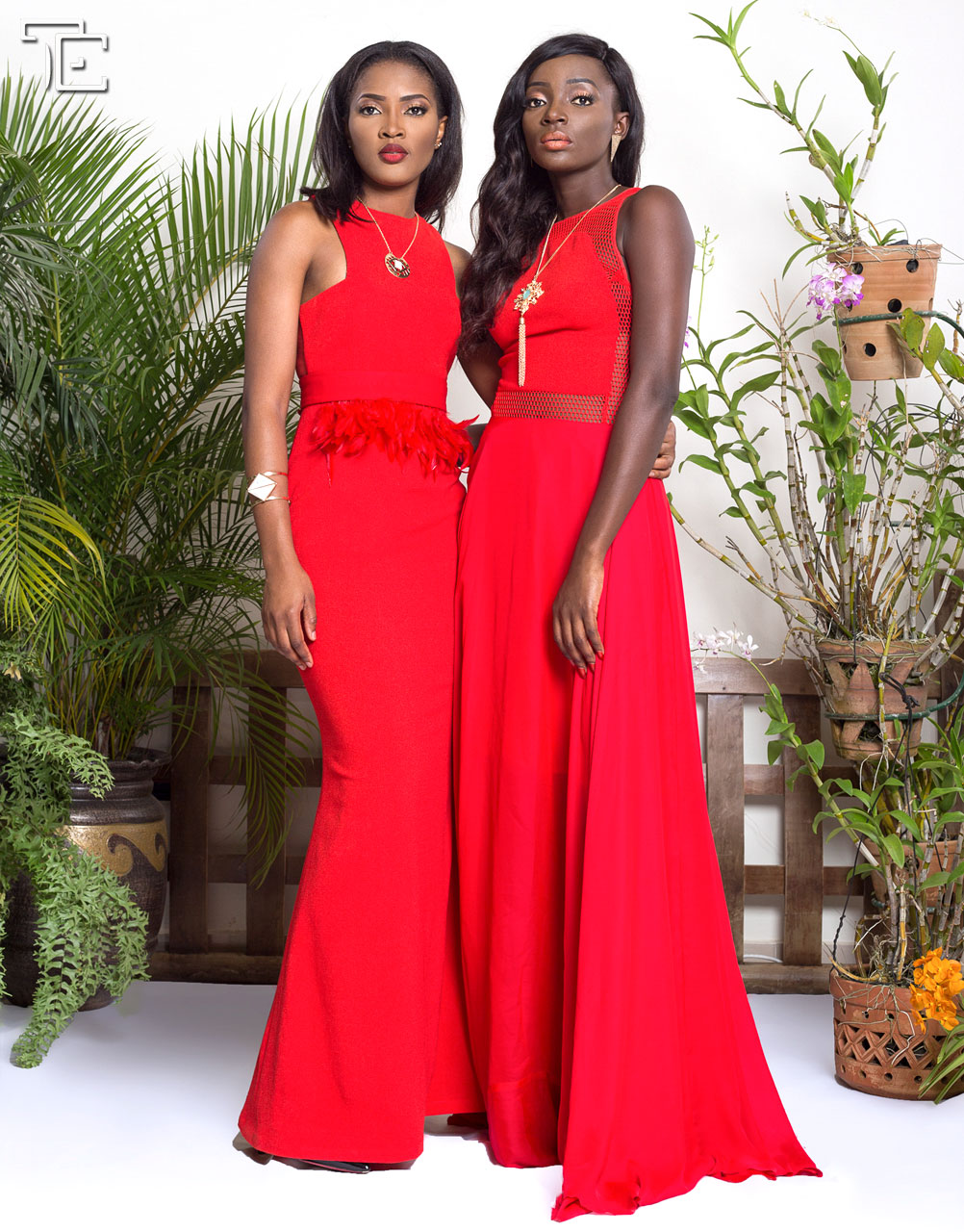 Richard: I see them, interesting choices. God, have you seen that all white pair? With the fringed cape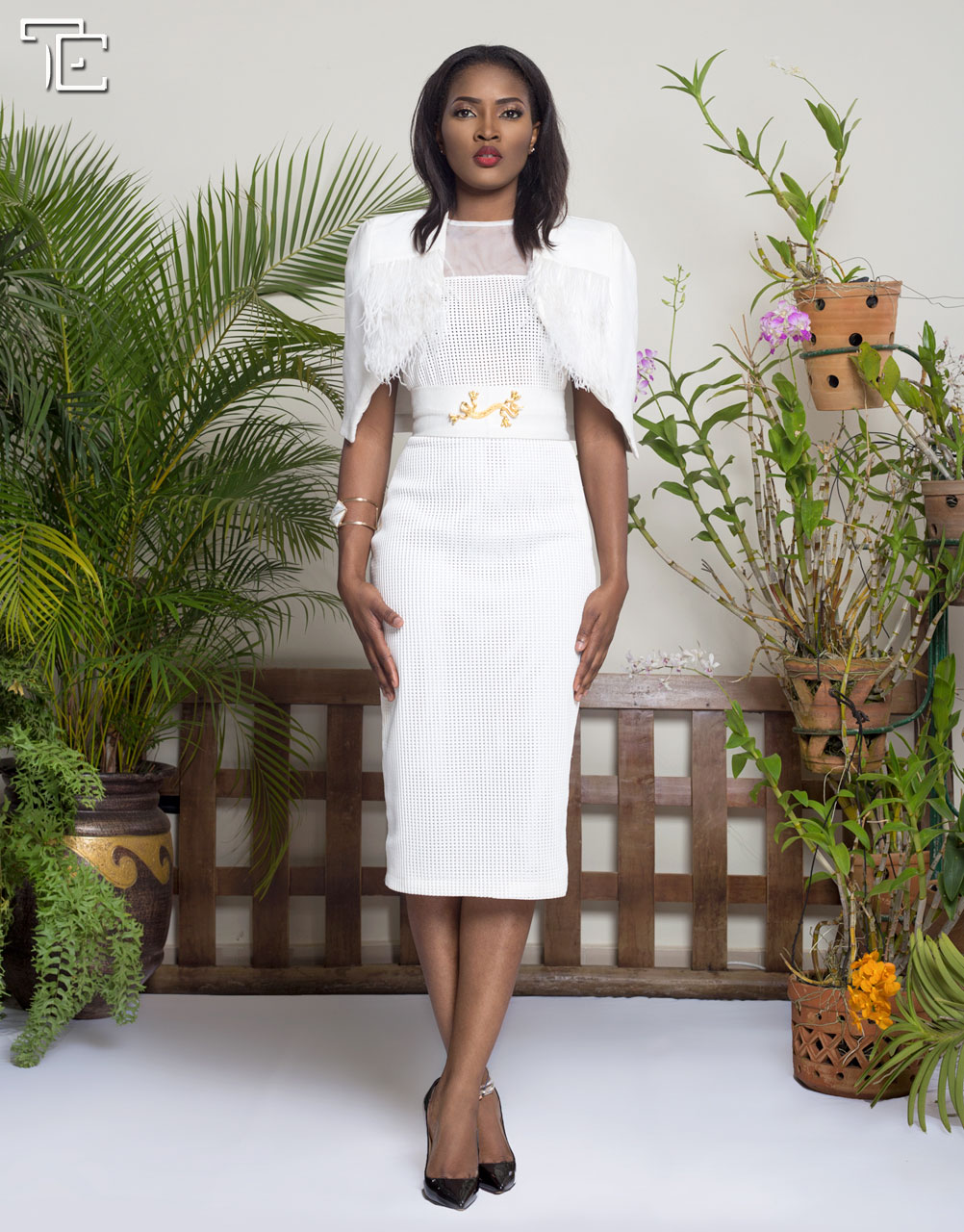 Eki: Yes, that all white one is great too
Richard: Seyi Shay would kill in this dress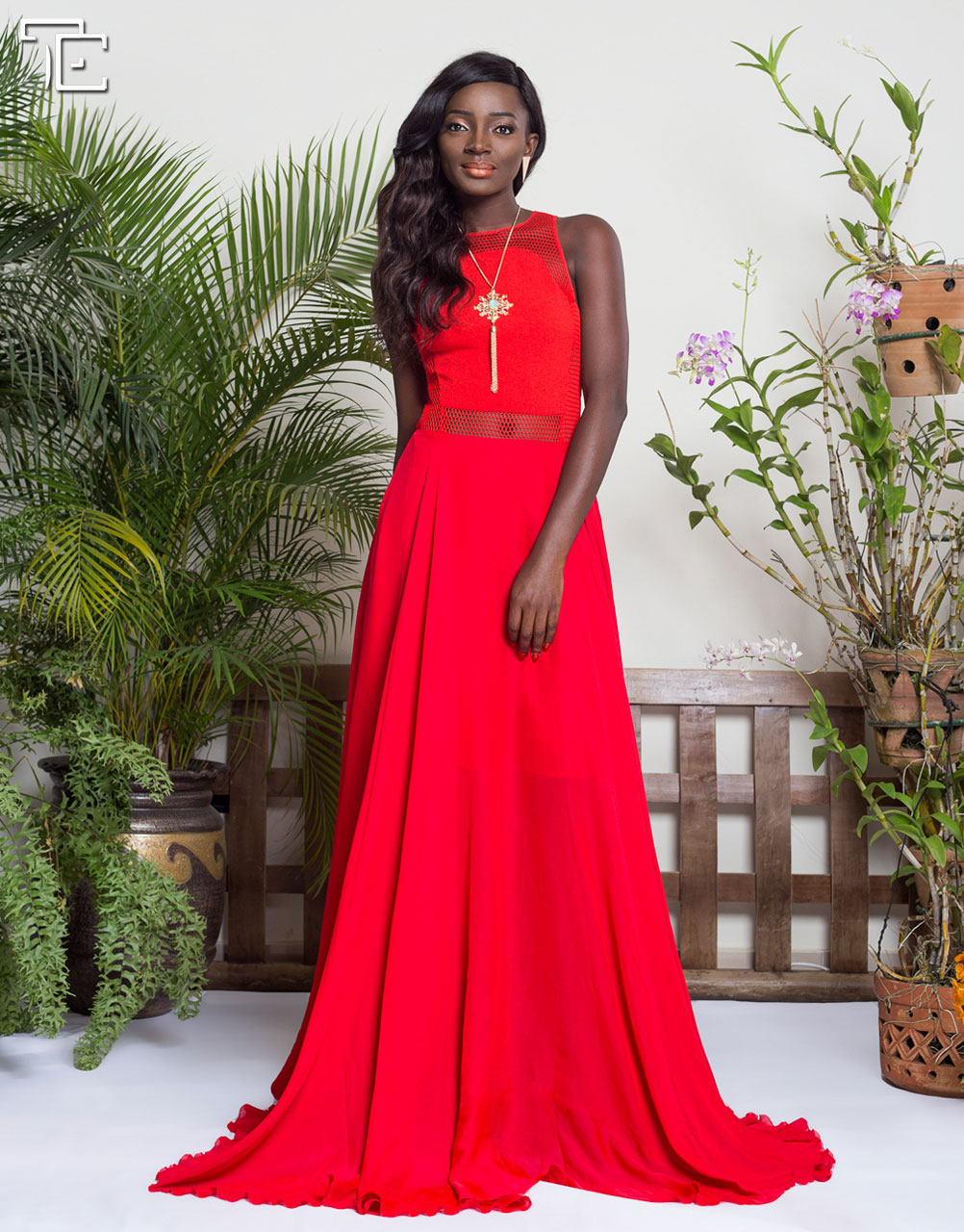 Eki: Yea Rihanna wore a dress like that once as well. I'll find the picture, loved it
Richard: Yea. That's quite a lovely dress
Eki: Vanskere next. Love the concept of one trouser two tops with one person in two looks
Richard: Exactly, I absolutely love the idea too. You see how I was on about reinvention etc, this here is a reinvention
Eki: Yup. It's hard for me to pic a fave. I don't mind seeing my boyfriend in all but one design here and that's the one with stripes. But everything else, I like.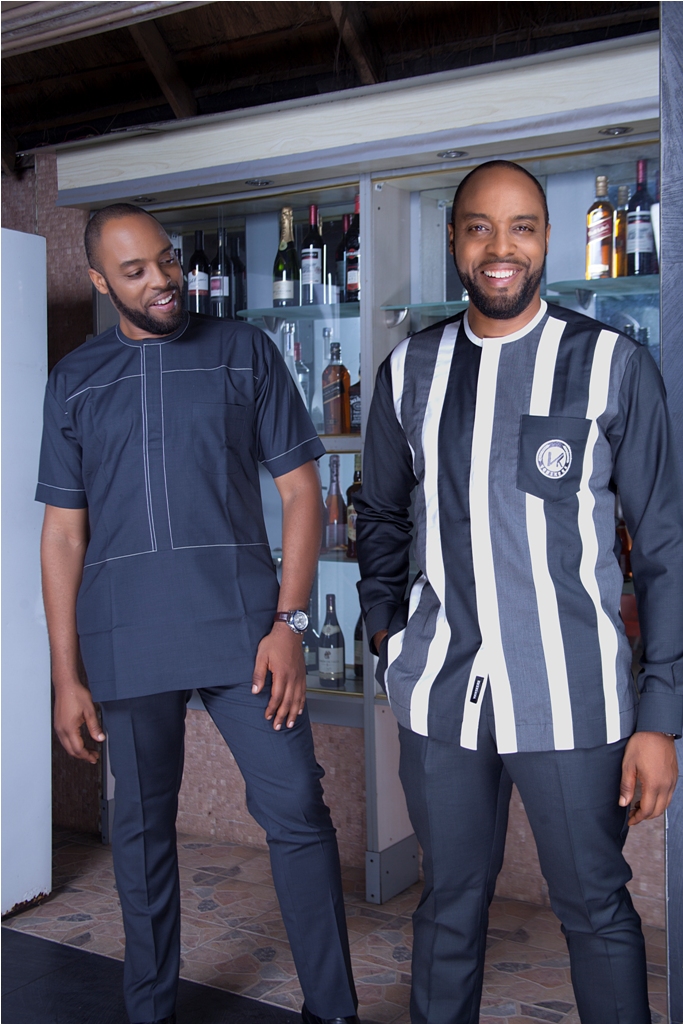 Richard: Right?? I like everything that Kalu Ikeagwu is wearing, very colorful and bright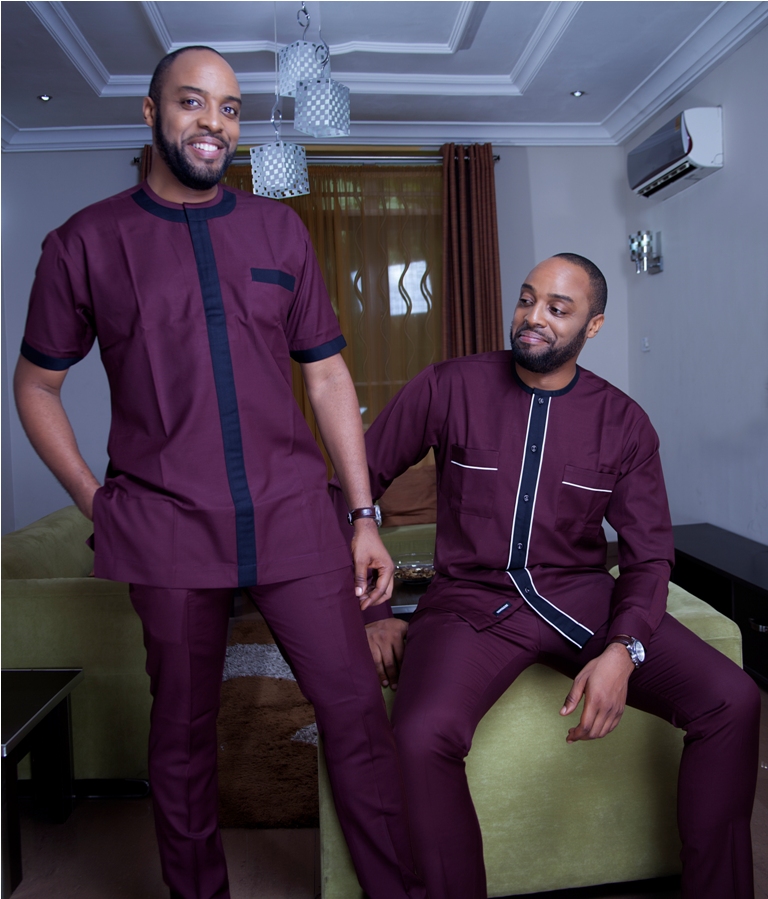 Eki: So Sammies Couture?
Richard: Oh yes! I like all the pieces on Ric Hassani (the fair guy with beards). But that black shine-shine suit just puts me off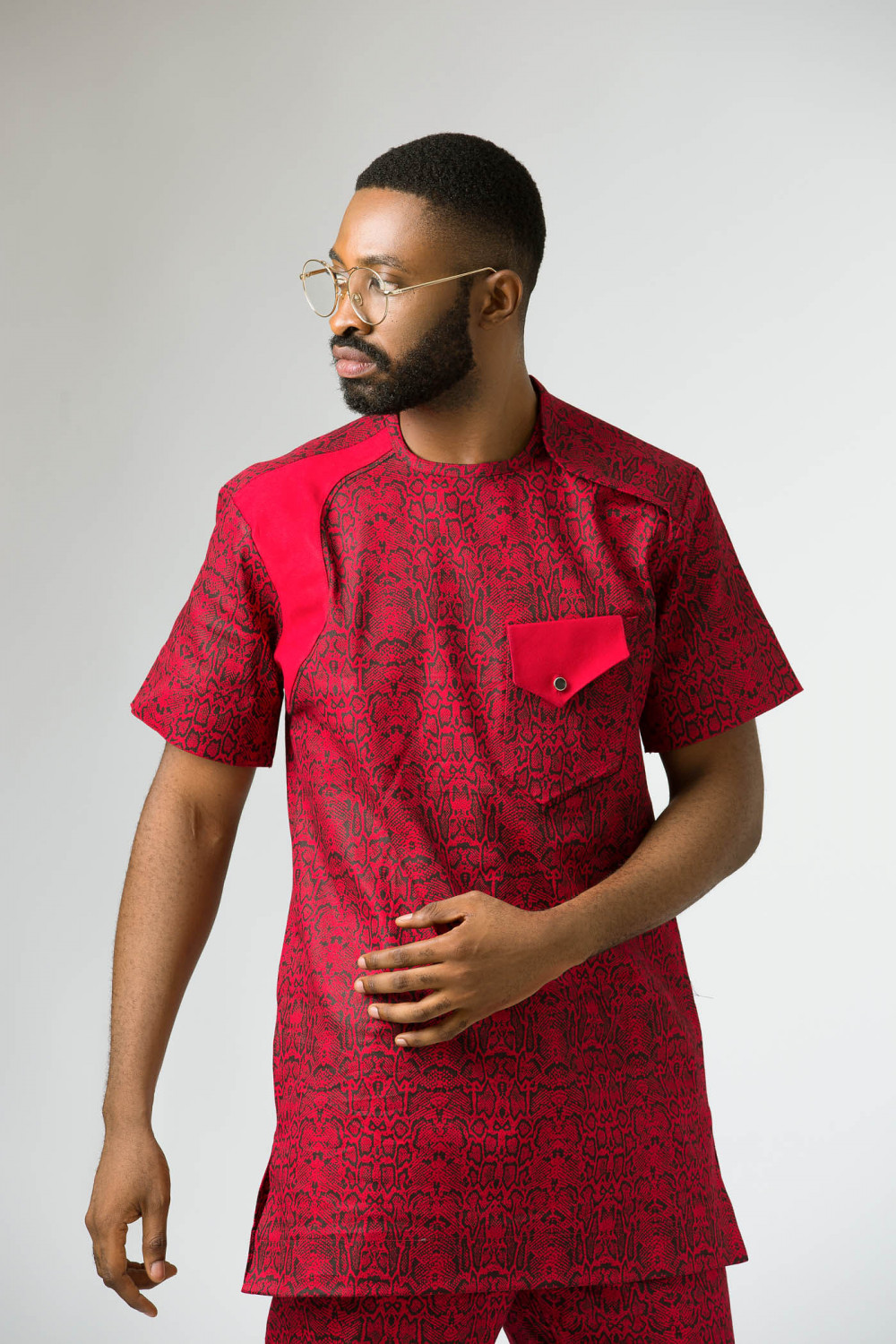 Eki: Me too! And it's annoying Cuz I like Vector. Kmt
Richard: Hahaha, I know! Exactly! I don't understand how you'll have great pieces in your collection and then decide to soil everything up with one bad looking piece.
Eki: Well the collection isn't bad. I like the mix suits and trad, it's just that one Suit I do not like ?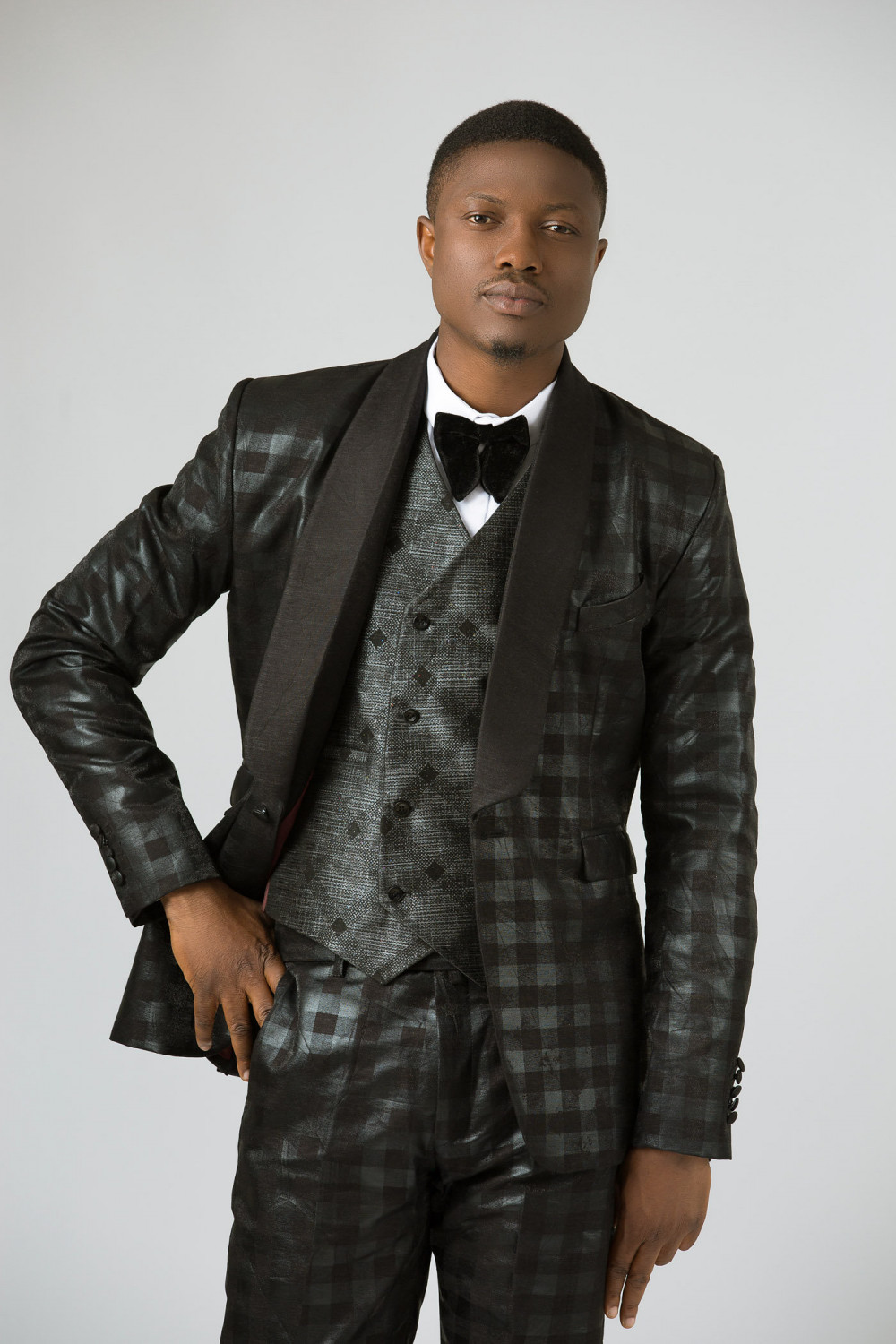 Richard: Hahaha! Me too I agree with you
Eki: On to Quophi Akotuah GH
Richard: Urhmm, really I just like the tailoring
Eki: They needed a steamer at the studio that day, Adwoa forgot the steamer at home. Other than that the tailoring is good like you pointed out cuz we have seen other people butcher this fabric
Richard: Lol! But what could have the steamer possibly done really?
Eki: It would have removed wrinkles na, can't you see some clothes aren't smooth?
That tulle skirt as a cape, I don't know about that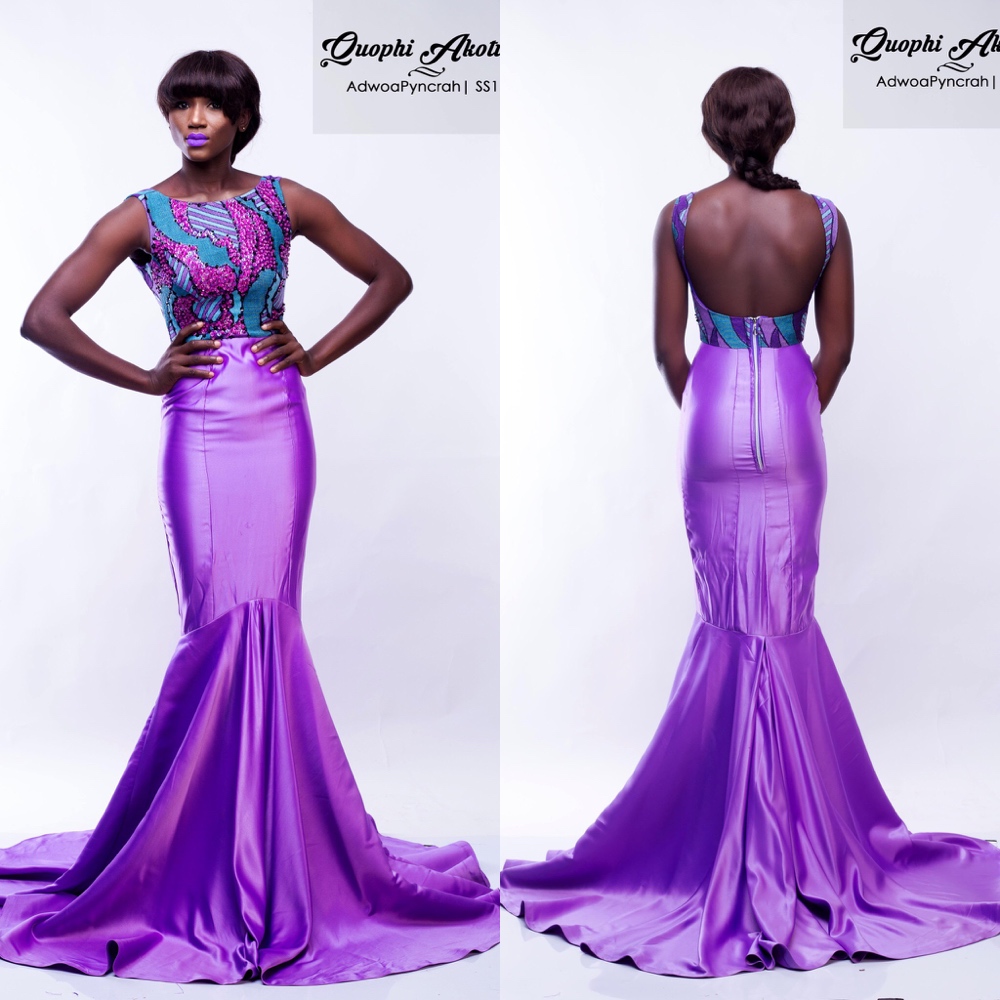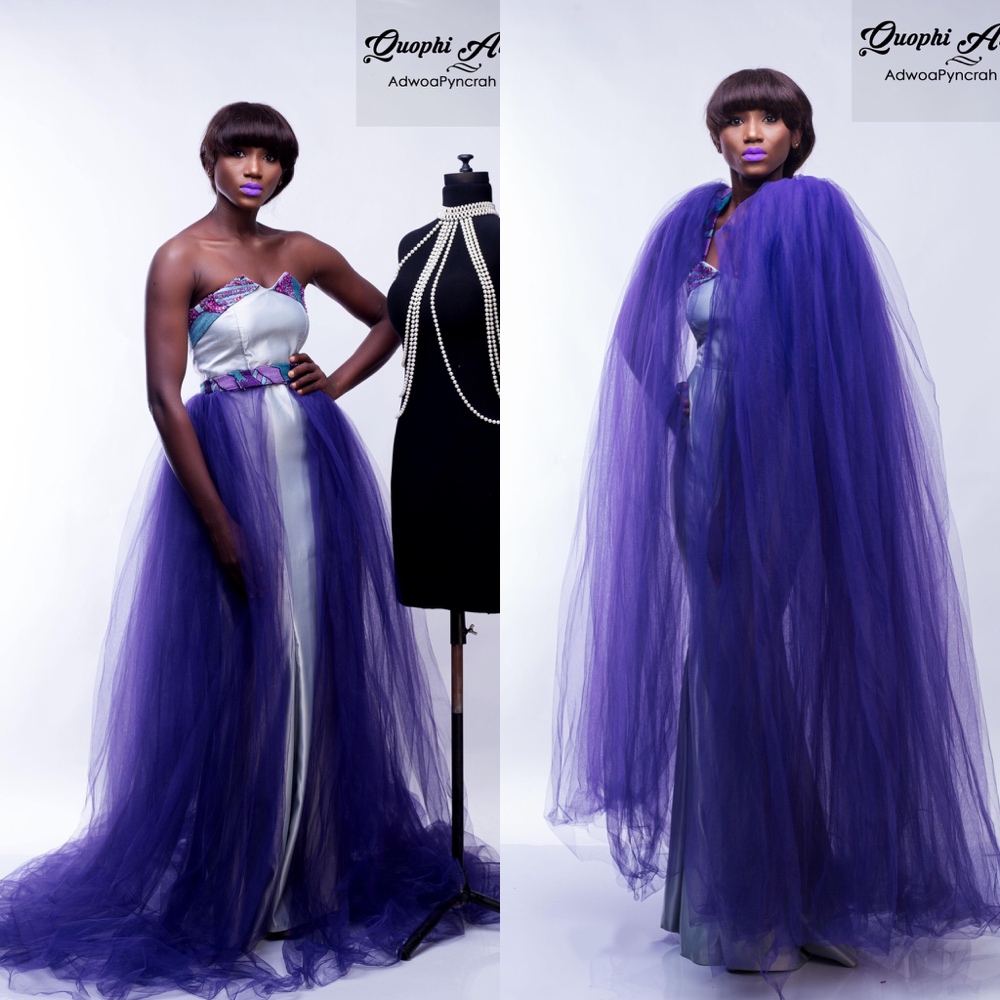 Richard: Yes, I can see. But I mean the collection is already a bad one
Eki: Ah! Lmao! Look at me talking about creases here ? I don't think everything is bad o but I understand
Richard: Yea Lol Anyway, I wish them all the best but they'd need to push harder if they intend to keep at being designers
Eki: Sir Akuson has spoken.
Richard: Hahahahaha Lol
Eki: Next! DOS Clothing. Fave is the red and teal fit & flare dress
Richard: Lol I don't like any of it. I am definitely not the target market
Eki: That dress is my own target sha.
Ok, so Osuare next
Richard: Urhmm… Clean, simple and yet complex, my thoughts on Osuare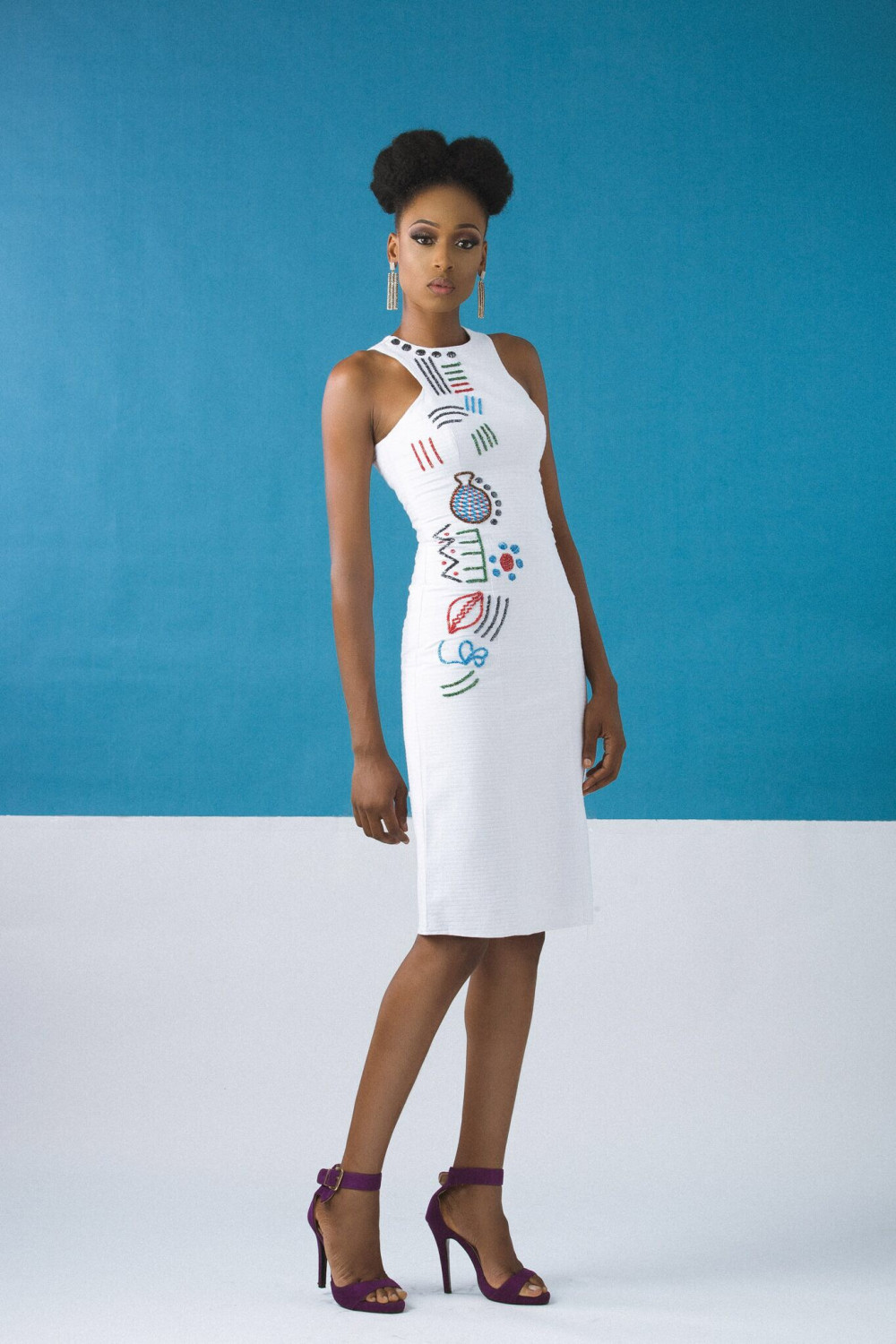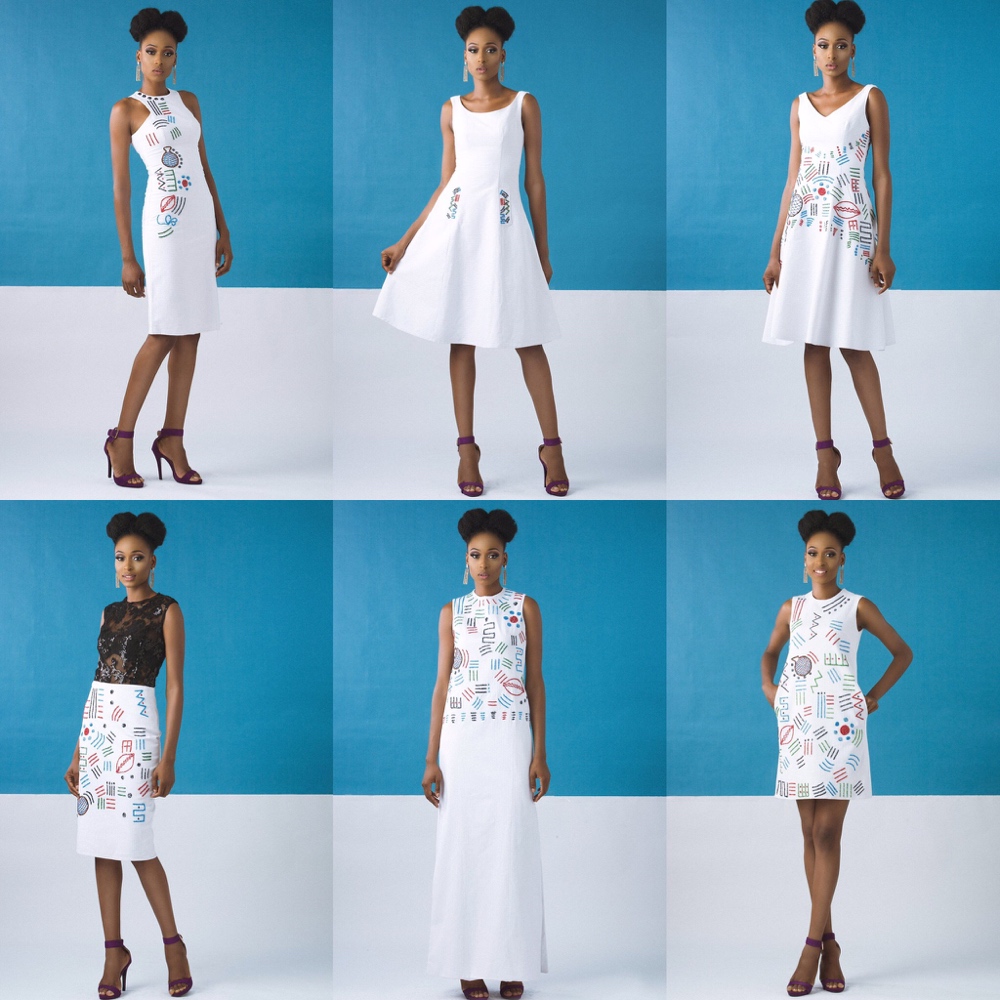 Eki: I really like the white dresses, all of them. Everything white with the colourful beading I love, even the swirly monochrome print skirt is one of my favourites. But the blue top it was paired with for the lookbook could've been made better, in my opinion. Aside from that I liked this collection a lot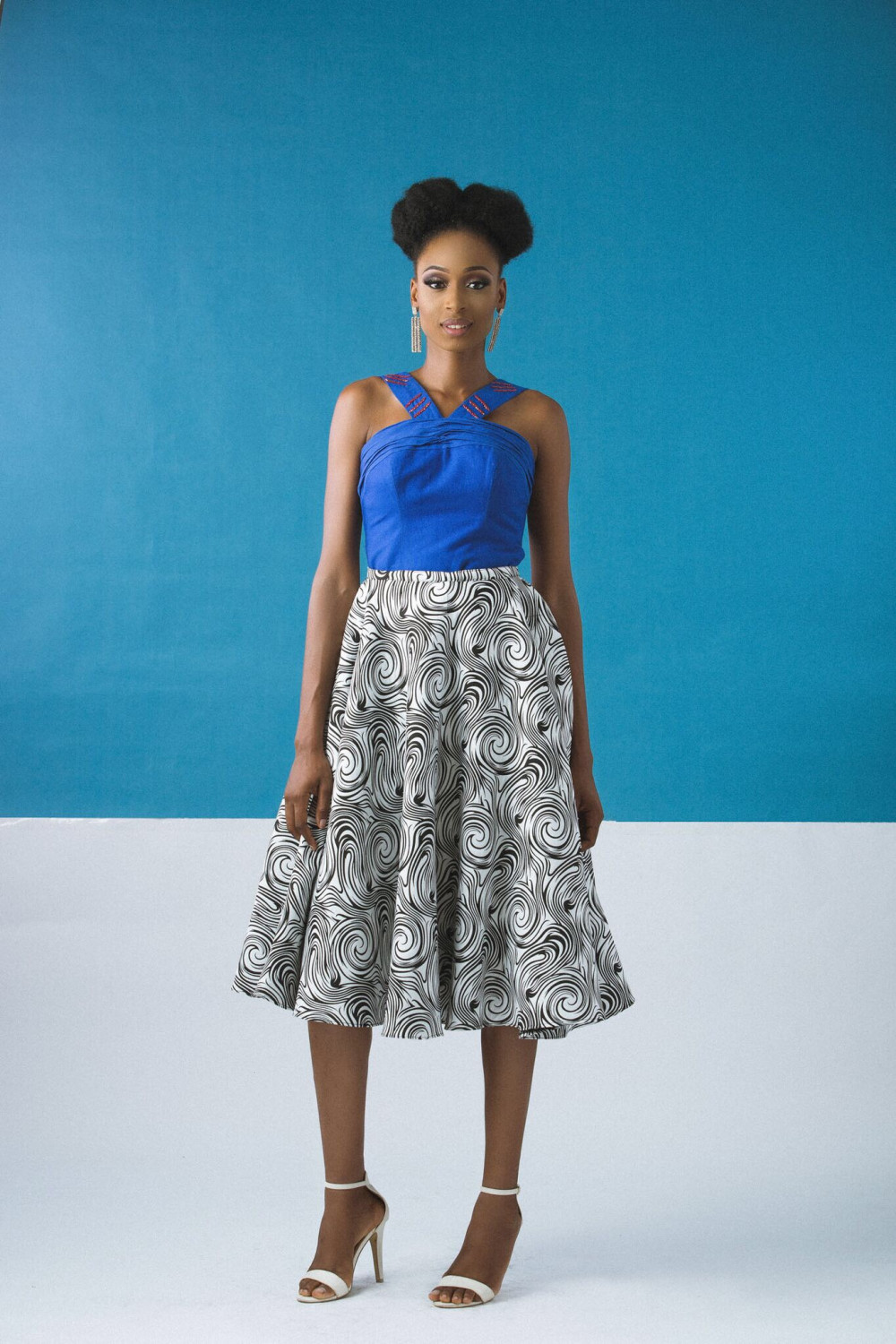 Richard: Very true, I totally agree with you. In a way the blue kind of took away from the collection. But besides which this was a near perfect collection
Eki: Yes I totally agree.
***
The title "They call him 'Shiny Suit Man'" is referring to the shiny suit rapper Vector has on in the Sammies Couture lookbook. 'Shiny Suit Man' is something rapper Sean 'Diddy' Combs called himself in a skit of an album he released in 2001 called 'The Saga Continues…'. Two rappers and one shiny suit!
For better understanding watch this video from 2:33-3:20 and you'll get it.