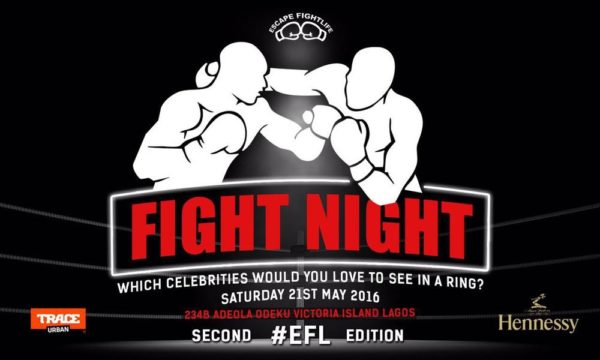 It's the second edition of Escape Fight Night tomorrow. Which celebrities would you like to see in the ring. Be at Escape fight night to find out. Event holds as follows:
Date:Saturday, 21st May, 2016
Time: 9PM
Venue: 234B Adeola Odeku, Victorial Island, Lagos.
For more information, click here… Don't miss out.

__________________________________________________________________
Sponsored Content