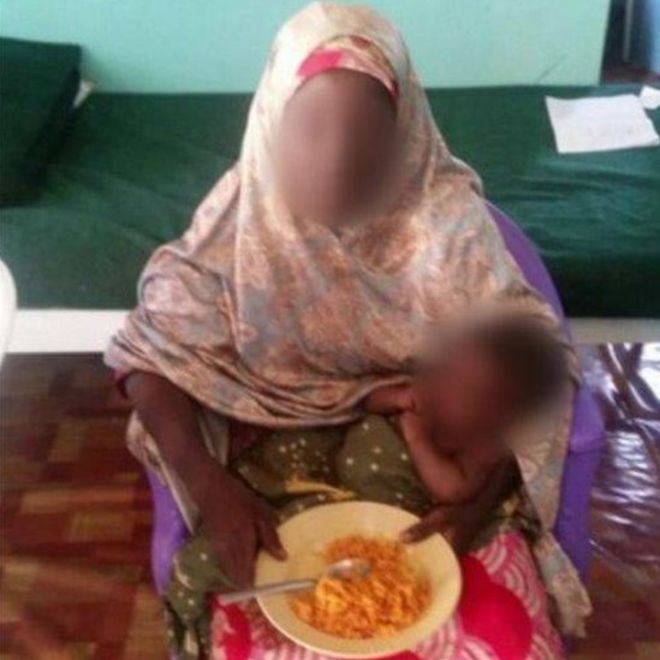 Earlier on, we brought you a report that one of the abducted Chibok girls has been rescued by the Civilian Joint Task Force, as tweeted by co-founder of the Bring Back Our Girls Advocacy Group, Oby Ezekwesili.
The Nigerian Military has confirmed the report, in a short statement by its Acting Director Army Public Relations, Colonel Sani Kukasheka Usman.
"This is to confirm that one of the abducted chibok school girls, Falmata Mbalala, was among the rescued persons by our troops at Baale near Damboa," Usman said.
However, the Chibok Community Chairman in Abuja, Tsambido Hosea Abana in a series of tweets said that the name of the rescued girl is Amina Ali Darsha Nkeki.
"One of the abducted Chibok girls, Amina Ali Darsha Nkeki from Mbalala have been found in Kulakaisa area at the fringes of Sambisa Forest, by Vigilantes from Chibok on patrol yesterday.  She is already breastfeeding a child," he tweeted.
Tsambido also said that, according to Amina, "all of them (Chibok girls) are still in the sambisa forest, (and) 6 were already dead. They (Chibok girls) are well secured and protected for Nigerian army to penetrate".
Yakubu Nkeki, a Chibok Community representative said that Amina has been reunited with her mother in Chibok.
Photo Credit: NAN