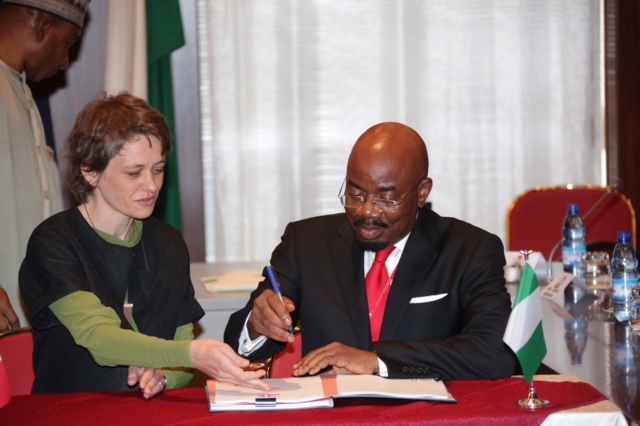 On Saturday, May 14, 2016, Zenith Bank Plc signed a very significant power sector credit facility agreement with the French Development Agency – Agence Francaise de Development (AFD) that could have very positive implications for Nigeria's electricity challenges.
The on-lending term loan being made available to Zenith Bank is to support new investments in the CAPEX (capital expenditure) of Distribution Companies (DISCOs) in the power sector in Nigeria at single digit interest rates.
Chairman of Zenith Bank Jim Ovia and Laurence Breton-Moyet, Chief Operating Officer and Member of the Executive Board from the AFD Headquarters, Paris signed the agreement with President Muhammadu Buhari and President Francois Hollande in attendance.
With the potential to give over $100 million in loans to the DISCOs, this could very well be a turning point in Nigeria's struggle for uninterrupted power supply.