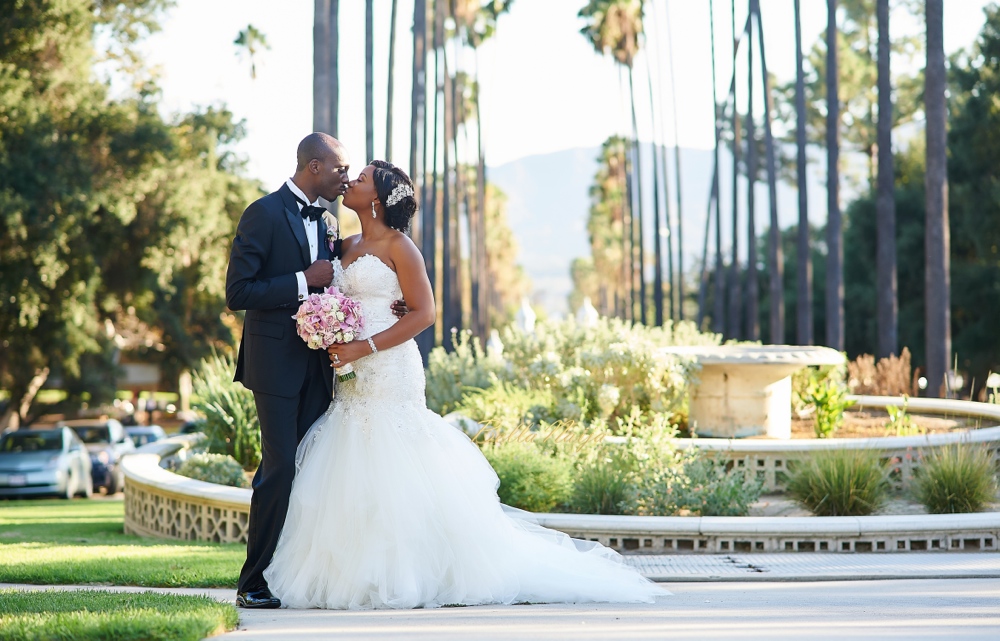 Edo bride Omo and Igbo groom Victor were only a couple seconds apart from sharing the rest of their lives together when they met, they just didn't know at the time.  The couple reflect an unbreakable bond inspired by the passion they both have towards family values and the unexpected interest they found in one another.
Find out more on their love story and white wedding  in LA, planned by Kesh Events with photographer Fola Lawal.
Be Inspired!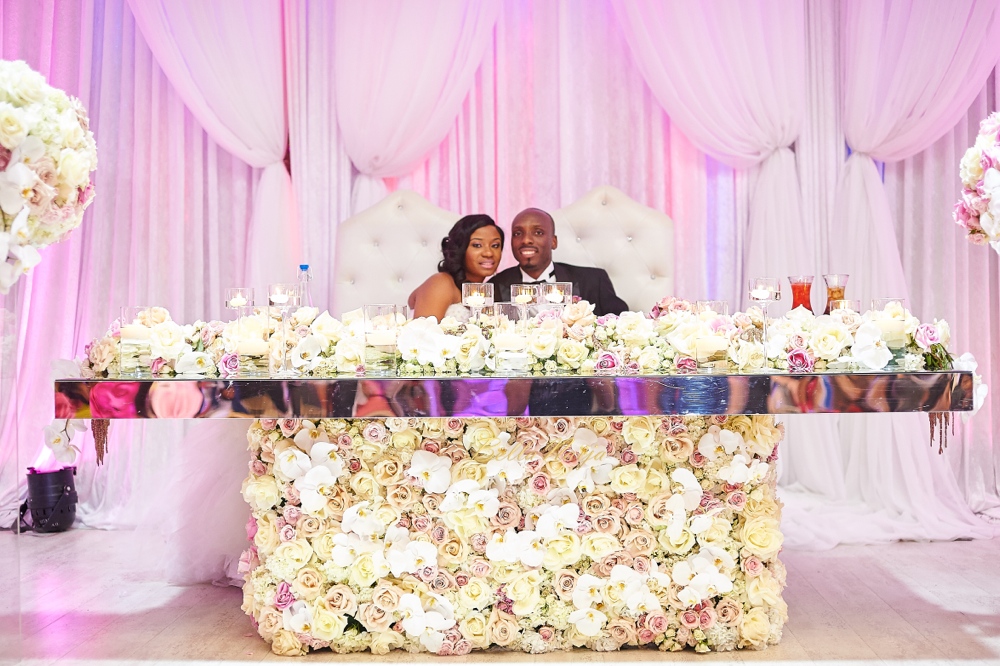 How We Met
from the Bride, Omo
Our paths crossed one night while I was out with my girlfriends in Hollywood.
One of my bridesmaids Seyi, informed me that she had invited a guy called Timi to come along, even though it was supposed to be a girls night out. We rarely had the chance to just hang out as girl, so as we were all chilling two guys walk in, I looked up and Victor was the first person I saw. Before we were formally introduced, I was already firing questions at him "are you Cynthia's brother?"
I've known Cynthia for years but I had no idea she had an older brother living in LA, for some reason I thought it was their youngest that lived in LA, he even played along making me believe he was the younger brother before he confessed.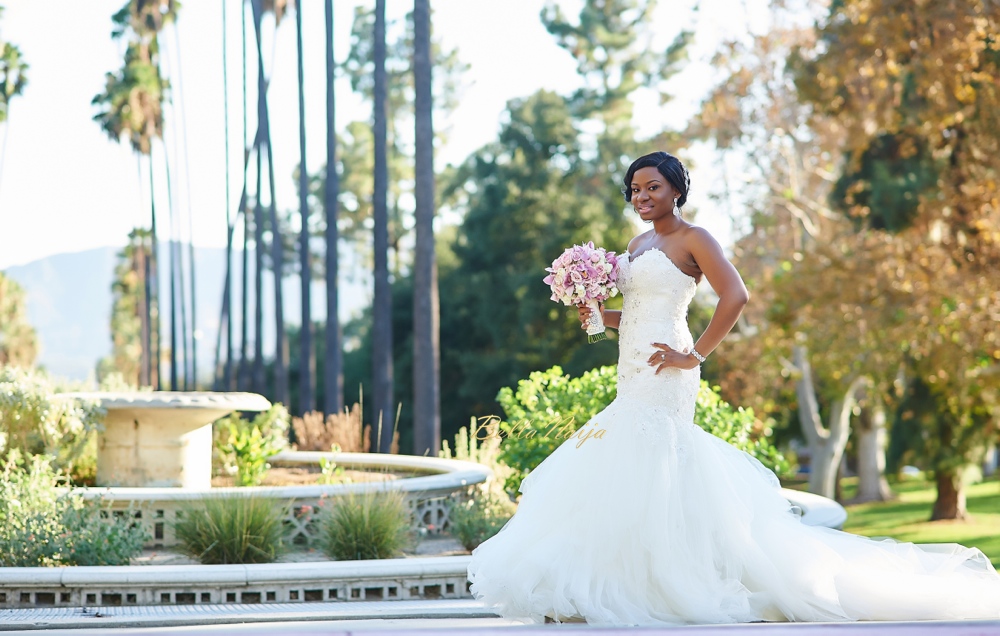 We talked the whole night and at the time I did not think anything of it as he was just so chilled about it all. I remember feeling very comfortable around him even when I would step away to go dance with my friends, I would return to the same spot and he would still be there – smiling.
Our conversations were easy and light, just the way I like it! It was as though we had known each other for a long time. I had to leave the venue abruptly so I did not get a chance to say goodbye – how rude of me! Happily he called the next day and left a voice mail saying he wanted to check if I got home safely and we started hanging out and have been pretty much inseparable ever since.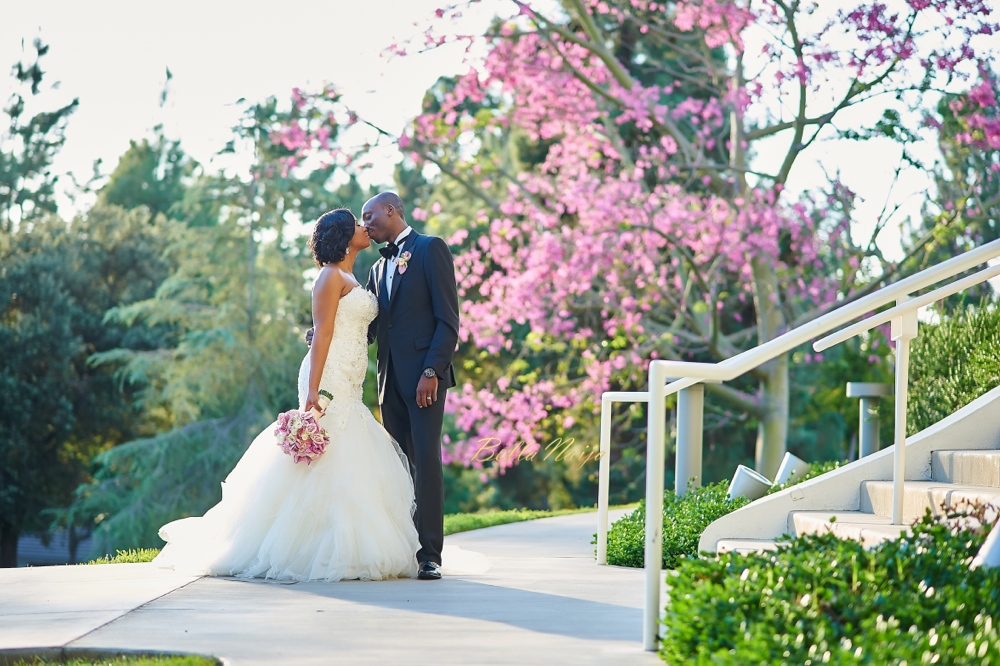 Proposal
from the Bride, Omo
My love proposed to me in the most special way, he got down on one knee at my mummy's 60th birthday celebration, in the presence of all my family members, even my grandma from Nigeria and all my friends. I was having such a stressful day from so much running around for the party, I was consumed with all the things that were going wrong that day – little did I know God had a bigger plan for me.
I always imagined my proposal in my head – "all girls do right?"
Well, it was definitely way better than I ever imagined, it was perfect.  It was such an amazing moment for me and I am so thankful to God for allowing us to share that with our family and friends, my lover made me the happiest girl ever.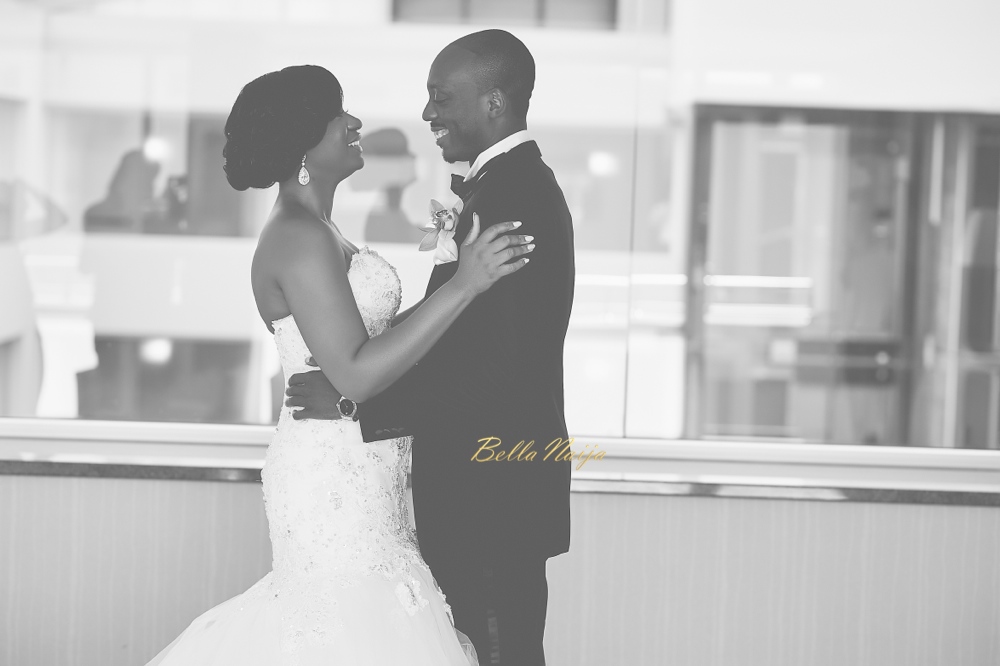 Advice for Couples
Seek God for guidance in all you do
Counseling is very important
Hire a good wedding planner
Have fun!
Omo took Victor's breath away not once, but twice – the cutest moment of all was when he turned to face reality and found his beautiful bride awaiting his hand in holy matrimony.
#OmoandVictor2015
~ Have a taste of their wedding day & watch the best bits here by Royal Films

BellaNaija Weddings wishes the happy couple a marriage filled with patience, growth and strength.
***
Photographer: Fola Lawal Photography | @folalawal | www.folalawal.com
Wedding Info- Venue, Dates & Colours
White Wedding: Palladio Banquet Hall, Glendale, CA | September 26, 2015 | Blush pink & gold
Wedding Attire
Dress: Maggie Sottero | @maggiesotterodesigns
Suit: Friar Tux Shop | www.friartux.com
Bridesmaids: White by Vera Wang | @white_by_vera_wang
Bridal Hair: Dee Desalu | @salonolori | @deedesalu
Bridal Makeup: Artistry by Natalie @hustlemantality
Vendors
Event Planner: Akeshi Akinseye | @keshevents | www.keshevents.com
Videographer: Royal Films | @royalfilms
Decor/Bouquet: Kesh Designs Inc. | @keshdesigns | www.keshevents.com
Food: Olaide's Kitchen
Cake: Sweet Dreams Cakes
MC: Tunde Duduskii | @mc_tunde_duduskii
DJ: Deejay Baggins | @djbaggins
Lights: Lightframe Photo by Alayna | @lightframephoto