Bobby Brown recently had a 20/20 interview with Robin Roberts and he made some candid revelations about the deaths of his wife Whitney Houston and daughter Bobbi Kristina.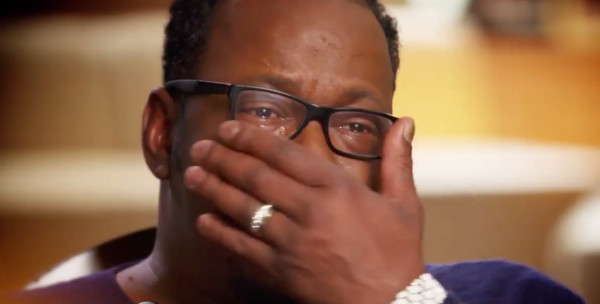 The 47-year-old was married to Houston, who died in 2012 at age 48, for 15 years. In 2003, Brown was reportedly charged with misdemeanor battery related to alleged domestic violence.
They had a volatile romance,and during that period, Brown said that he and the pop star had devolved into a pattern of drug abuse. Brown and Houston would lock themselves in one wing of their mansion, getting high while nannies cared for their daughter Bobbi Kristina Brown just rooms away.
"I always made it a point to not let her see me or my wife in that type of situation," he insisted, though. "It's hard when you're doing it everyday, it's really hard. We could have been better. We should have been better."
"The last few years of our marriage it was terrible," he explained. "Both of us trying to be clean, or one of us trying to be clean… it was terrible."
He has also written a memoir titled 'Every Little Step, My Story' and he cited cocaine, alcohol and crack-laced joints as his substances of choice and it will be out from June 13th 2016.
During the interview, he slammed longtime rumors that it was he who led Houston to drug abuse, "It wasn't me who started her," Brown said. "I take my part and I take it hard for me even being a part of it, but we all have our own minds and some of us are stronger than others."
Here are some of the other things he said in his interview:
Houston Started Flirting with Him at the 1989 Soul Train Awards
Nick Gordon Knows What Happened to Bobbi Kristina
New Edition Was Only Paid $500 For Their First Hit, "Candy Girl"
He is no longer doing drugs
He claims he had sex with a ghost.
Read up on his interview on People.com