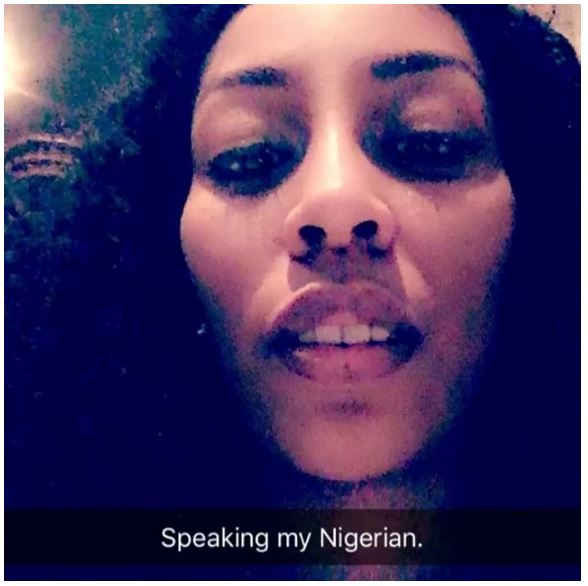 Singer K. Michelle thinks she can "speak Nigerian".
The International star posted a video clip on her Instagram page and she captioned the video with "Speaking My Nigerian". Her Nigerian followers immediately attacked her on Instagram saying there is no such language as Nigerian with a few pointing out that she sounded more Jamaican than Nigerian.
Not one to back down, she posted another video and informed her followers "All you school teachers who nobody loved calm down. Nigerian ISNT a language but it's Nigerian Pidgin English. Stop talking to me. I promise I'm smarter than you".
A video posted by K. Michelle (@kmichellemusic) on
To end the conversation, K.Michelle tagged Nigerian-American rapper Wale in her third video using a Nigerian phrase "How far my guy?"
In the third video, which her fans have called disrespectful, she says "Look at me, I'm oga at the top. Look at you, mumu just gossiping and blogging. Shine your eyes".
*A previous version of this article stated K Michelle said "I'm a god", but it was "I'm oga at the top."
Do you think she nailed the Nigerian accent?