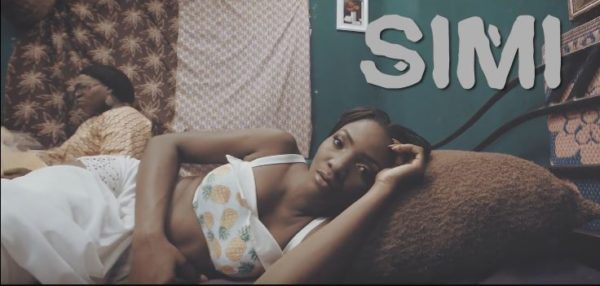 Genevieve Magazine had a chat with music star Simi recently and they asked her 20 quick questions in a bid to help her fans get to know her a bit more.
In the questions Simi addresses the rumours that she is currently in a relationship (true!), her favourite authors, her beauty secret and so much more.
See 20 questions with Simi below.
What should every woman try at least once in her life?
I think every woman should try to be a mum at least once. It's one of life's biggest miracles. 
 What brings you the greatest joy?
Music.
 What is your beauty secret ?
Lemon and honey. I also try to drink as much water as possible.
 What is the best advice you've been given?
Stay hungry. Don't ever get so comfortable, that you stop pushing for more.
Who do you follow on Twitter?
J Cole. Lol. I have a massive crush on him, but he tweets like once every two years. Sigh.
What is on your bookshelf?
Stephen King, James Patterson and John Grisham novels.
 Are you currently dating ?
Yes, I am.
What is on your bucket list?
Swim with and kiss a dolphin.
What are the last three items on your credit/debit card statements
Paid for a taxi
Paid my assistant
Paid an iTunes Bill
 What item in your closet do you wear the most?
A pair of jeans.
Who are your heroes?
My mum. Strongest woman I know.
Who is on the guest list for your ideal dinner party ?
J cole, Jon Bellion, Obama, Rihanna.
What is your greatest indulgence?
Chocolate Ice cream.
 What is on your nightstand?
I don't have a nightstand. If I did, it would be a picture of my mum.
What quote do you live by?
Seize The Day.
 What is the best gift you've ever received?
A customised perfume.
What is one thing people will be surprised to know about you?
I can play FIFA/PES. I'm a Sound Engineer.
What celebrity would you like to get naughty with ?
J cOle -_- (I apologise for the apparent obsession).
 Most embarrassing TV moment ?
I tripped while performing at a televised event.
Source: Genevieve Magazine