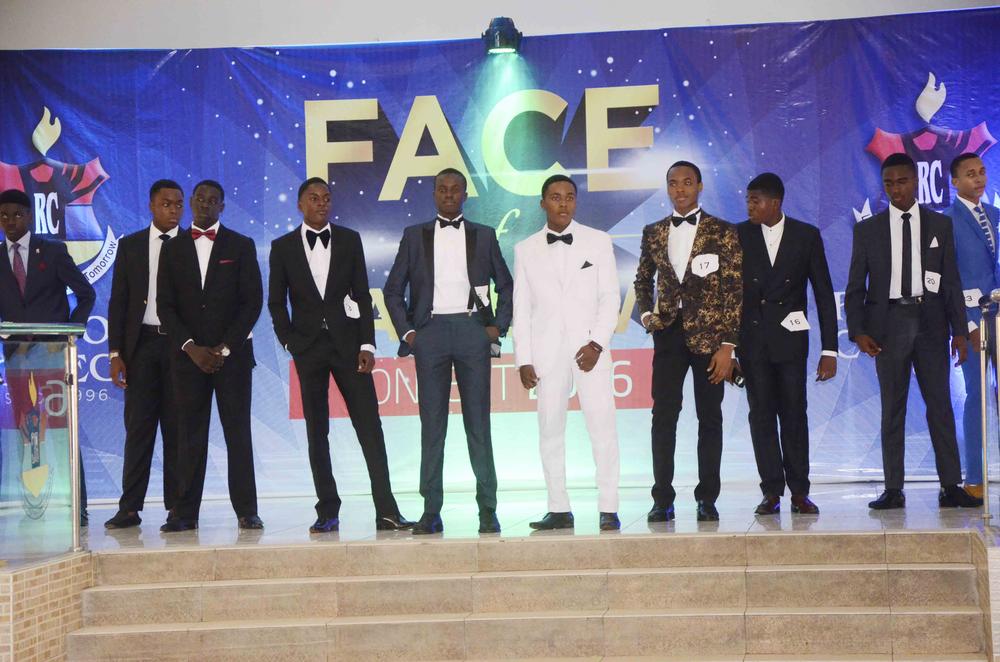 Rainbow College held their annual 'Face of Rainbow' Contest on June 10th 2016 at the Rainbow Boarding School, Kilometer 39, Lagos – Ibadan Expressway. The Face of Rainbow is an annual contest where students are judged on composure, talent, elocution, and their ability to embody the core values of Rainbow College. The winner is crowned 'Face of Rainbow'.
The event started promptly at 10AM with an opening prayer followed by a speech made by Ebai C.I, Director of Studies/ Snr. Principal of Rainbow College Boarding. The event was anchored by Tomiwa Sage Kukoyi, a comedian, actor, TV host and MC.
Parents came out to show love and support their kids at the contest. There was a special musical performance by 13 year-old Kathy and the students were thrilled by Nollywood Actress, Toyin Aimakhu's brief appearance at the occasion.
The runway was coordinated by the 2016 Face of the World International, Damola Cruz and it saw 23 participants from Rainbow Boarding and Day schools in 3 appearances – casual, traditional and dinner wear. They exhibited courage and skillfulness during their talent display which consisted of music, artistic works, dance and magic tricks to mention a few. The parents were not left out as they also participated in a dance competition, they danced their way through the crowd without the slightest hesitation.
The Judges for the event included Thomas Ashu, Sahara Obende, Victoria M. Peregrino, Remi Ademulegun and Media Personality, Idia Aisen. It was a tough one deciding the winners as all the students had performed excellently. All contestants were presented with a certificate of participation. The runners – up, both SS-2 students, were Iwunze Zoe and Shekoni Sheyitan.
McAusten Ezenduka was announced as the Face of Rainbow for the male category and Okoro Amira for the female category amidst full applause and excitiement. The awards were presented to them by the Proprietor, O.O Odunlami and Director of Technology, Ayodeji Odunlami. On hand to present the award was the outgoing queen, Stephanie Umeh.
Prizes awarded include 50,000 Naira to each of the runners-up while the winners went home with a sum of 100,000Naira. The winners will also feature in the school's promotional programs, projects, exhibitions amongst other benefits.
Check out some photos from the event:
In their Traditional wear…
The Judges couldn't decide…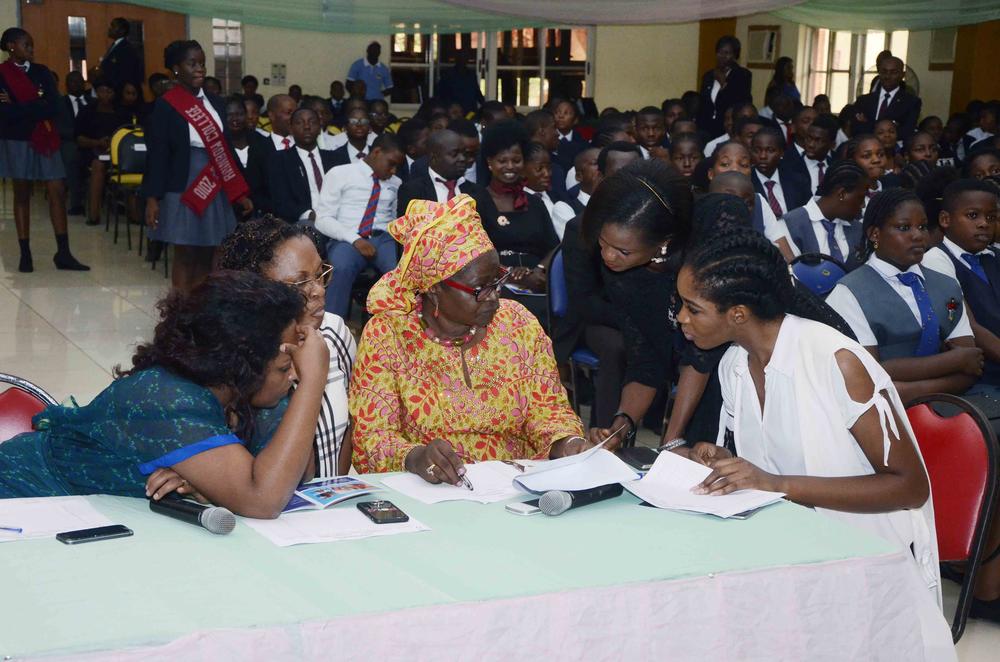 And the Winner is…
______________________________________________________
Sponsored Content