Enitan Osibodu celebrated her 50th birthday in grand style. With a theme like 'Gold Dust', we couldn't expect less from the gorgeous mother of four. She is an inspiring woman who has achieved so much and it's no surprise so many great people came out to celebrate her. Distinguished guests like the former President of the Federal Republic, Chief Olusegun Obasanjo, the First Lady of Ogun State, Funsho Amosun, and many others were all present at the birthday party.
With decor by Newton and David, everything looked like a slice of luxury, "with gold dust!", the three words that inspired the theme as you will get to find out later. From the gold carpet, flowers and gold photo backdrop outside to the exquisite gold table setting and stylish guests who glittered in gold, the night was fit for a queen. Enitan dressed the part in three gorgeous dresses by Olma Creations & April by Kunbi.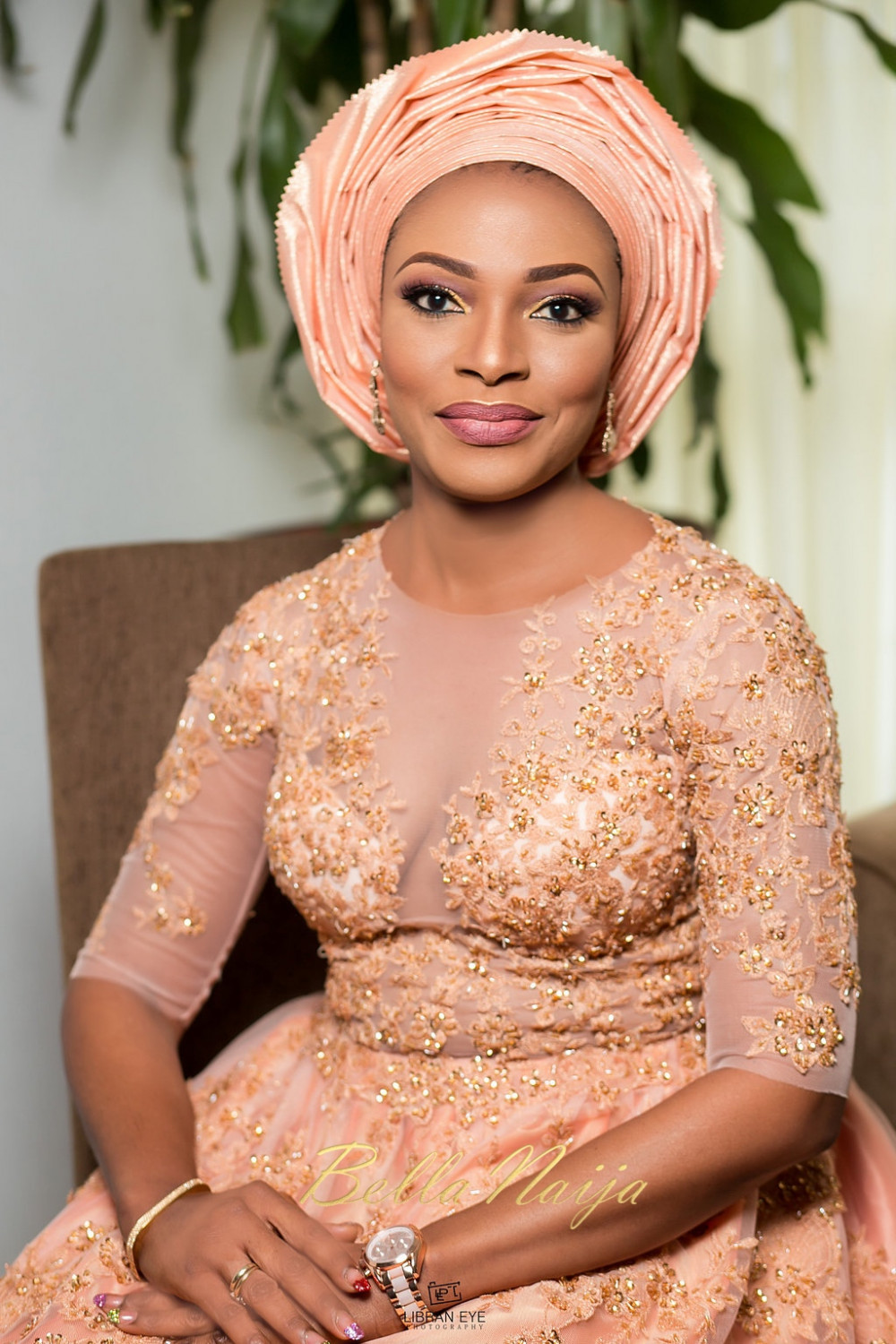 Enitan is the daughter of late professor Sanya Dojo Onabamiro and is currently Head, Hospitality and Facility Management at Dangote Industries Limited. She was also a personal assistant to former Governor Gbenga Daniel.
BellaNaija Living got the chance to speak with Enitan and she's such a pleasant soul, here are a few things she told us;
On her birthday party:
Words can't describe how pleased I was about how the party turned out. It was a smashing event, with the deco scoring an ace (thanks to Newton and David), my guests turning up in the most glittering gold materials/outfits (there was Aso Oke Asoebi by the way), food and drinks flowing while the band and the DJ were at their best. But really, two things put the icing on the cake for me. Number 1, all my children – the four of them were present and Number 2, all my guests that honoured my invitation, especially, the former President of the Federal Republic, Chief Olusegun Obasanjo, the First Lady of Ogun State, Funsho Amosun and of course the rest of my beautiful guests. They made my day.
On coming up with the party theme, "Gold Dust":
In 2007, I found myself in a peculiar and dire situation. It seemed that I had lost everything I had worked for and at first, I thought I was finished. But somehow, I managed to pull through, with the help of God. After getting back on my feet, I invited my younger sister, Banke, who lives in ibadan to come visit me in my new apartment. When she walked into my apartment for the first time, she looked around and screamed "oh Enitan, you have bounced back, with gold dust!" What she meant was that, my new place was even better than the one I lost. That phrase "Gold Dust" struck a cord with me and I kept it since that day in 2013. As I planned my 50th, Uche of Newton and David asked me what I had in mind. Without any hesitation, I said Gold Dust. She took it on board and ran along with it to make the event really golden.
On her biggest achievement so far:
Certainly, being a mother. Raising four children. Two from my older sister who died from cancer when her kids were relatively young and my own two biological children. Being able to keep calm and carry on even when I felt overwhelmed and ending up with great children who are well mannered and Godly in character.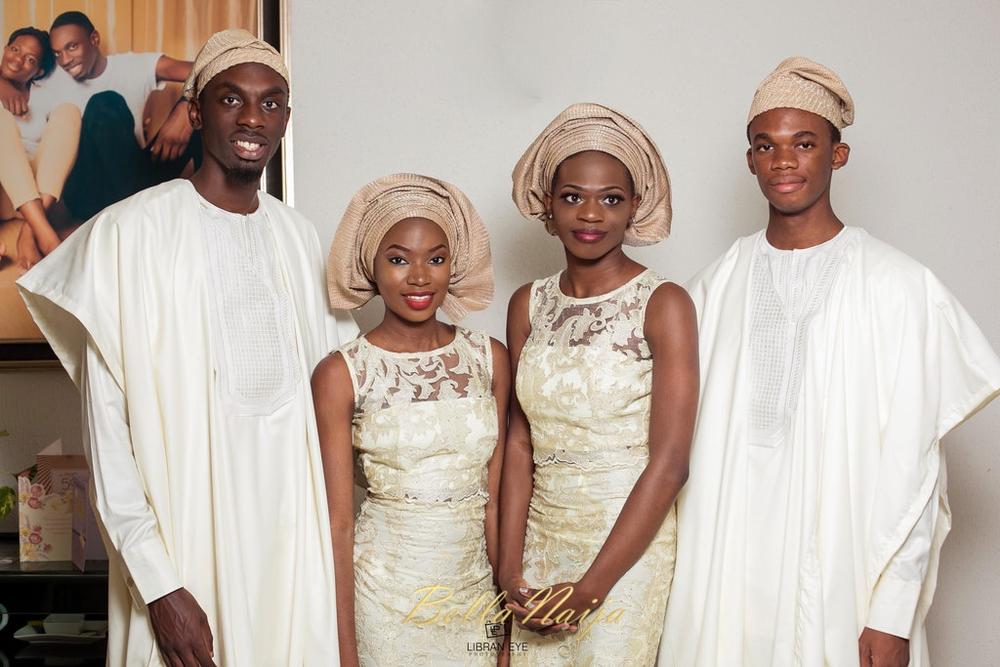 Her humble advice to you reading this:
Never ever pay evil for evil. Go out of your way to do good and be nice to the most undeserving people. That's how you store up credits for blessing. It also ensures that you are not bitter and twisted but rather, you are happy and calm in this difficult world.
On writing her autobiography:
To commemorate my 50th birthday, I wrote a book about myself to tell people that think that I am a pretty face that there is more to me than a pretty face. The book is available globally on Amazon, Kindle, Google Books etc. I actually published it in the UK. It's called, 'Enitan… The Stories Behind The Smile'.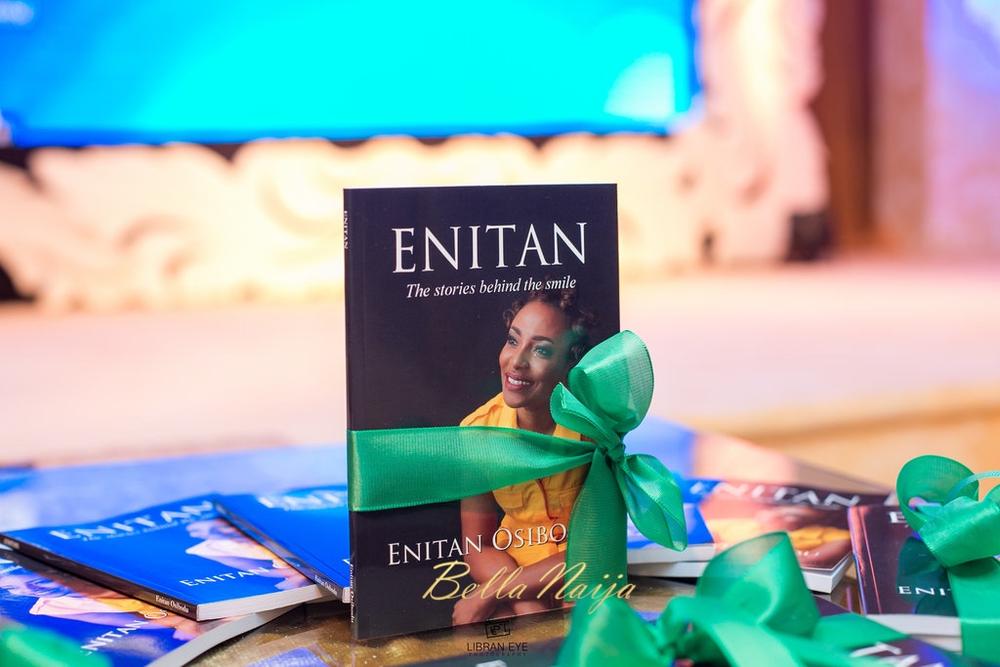 On life beyond 50:
Most of the child raising is over – the last child is 17 years old and looking at university soon by the Grace of God. So with more time on my hands, I am putting a foundation together that will help to install solar lights in remote areas thereby lighting up communities and improving people's quality of life, by the Grace of God. So watch this space…
See more Photos from the fabulous event
Her Beautiful Guests
Credits & Vendors
Photography: Libran Eye Photography
Celebrants Outfits: Olma Creations & April by Kunbi
Celebrants Fabrics: Lolarsfabrics
Celebrants Makeup & Gele: Chinny Studios and Makeup
Event Planning & Décor: Newton and David
Venue: Civic Center
Food: Malas, Abayo Catering, Jimone Kitchen
Small Chops: Saheeto, Goldilocks, Sean B
Drinks: Sammie Jay
Cocktails: Mandies
Cake: CupCake Factory
Dessert: Oh la la
Red Carpet & Video Coverage: Esteem Creativity
DJ: DJ Bola Freshwaves
Live Band: The Executives
Screen: Mobile Screen and Sound
Multimedia: Deola Olufade