Today's #BNFroFriday post comes with a little twist.
Today is also Lipstick Day so we decided to do a collaboration with makeup artist Bunmi Williams of Bela Flor Studio (@BFSArtistry) powered by Beauty Revolution (@BeautyRevNG).
Lipsticks have the power to change not just your makeup look or your appearance but it also compliments your mood and how you feel. A classic red lip or vampy purple makes a bold statement and could just give you that bit of confidence you need.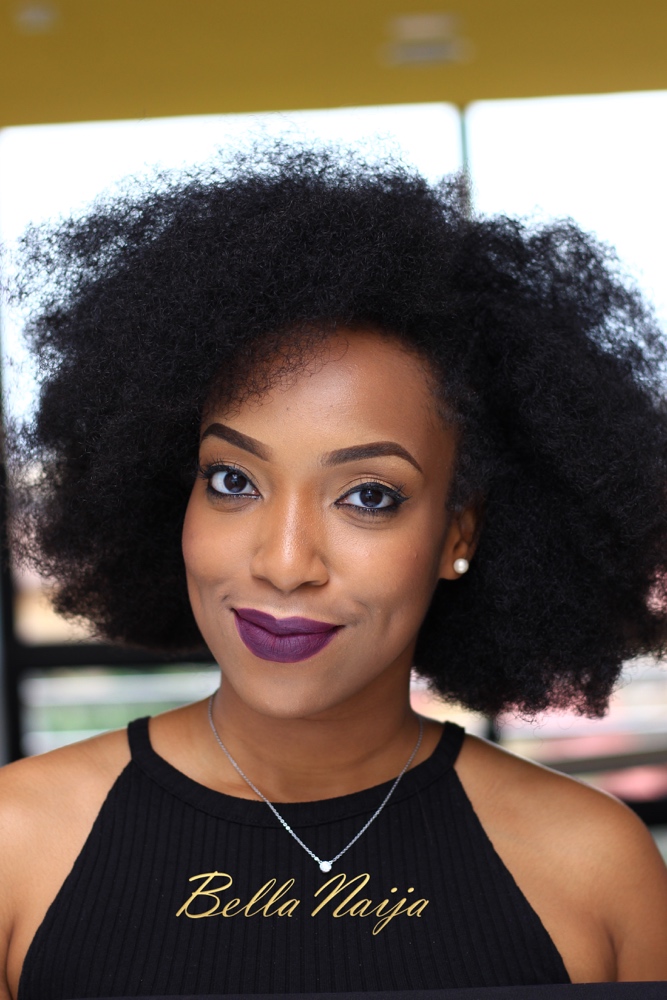 They're the perfect accessory to have for switching from day to night looks especially on a Friday like today! AN example of this would be a nude lip for a day time, work look and then a vibrant red for a night out. If you aren't great with eye makeup (like me), lipsticks are the best way to add that bit of colour pop (get it?) to your face. I know people who don't wear any makeup except lipsticks and it definitely has a way of brightening up your face. My personal favourite makeup look to go for is eyeliner and lipstick, most especially red.
For this post, Bunmi tried on identical lipstick combinations on both herself and me (Eki) to show you how various shades work on different skin tones, just incase you wanted to recreate the looks. We've also used a wide range of products by Nigerian owned brands and foreign brands as well. From a classic red lip, to a nude lip and dark vampy purple lips, here are the 6 colours we tried and details on how you can recreate the looks!
See the Photos
1. Brown Nude: House of Tara in Adooshe (po79) lined with a chocolate brown pencil
2. Pink Nude: Sleek sheen lipstick in Baby Doll lines with dusty nude pencil
3. Orange: MAC Amplified lipstick in Morange
4. Purple/Pink: NYX Shocking Pink Rose Intense (mls02) matte lipstick, with a little gloss for Eki
5. Dark Purple: Colour Pop ultra matte lip liquid lipstick in Tulle
6. Red: NYX Perfect Red Rouge Parfait (mls10) and Sephora liquid lip stain in 01
Hope you liked this beauty post! A big thank you to Bunmi and BeautyRev.
Credits
Products: Beauty Revolution | @beautyrevng
Makeup: Olubunmi Williams of Bela Flor Studio | @bfsartistry
New 3 old 6, Oghunike Street, off Wole Olateju, off Admiralty way, Lekki Phase 1
[email protected] | 08183838330