Today's #BNFroFriday interview features Desola Mako. Desola is also known as Dee Mako and she's a life & style blogger at www.deemako.com and an aspiring travel blogger. She loves fashion a lot and according to her, when she's not working 8 to 5, blogging or on her Instagram page @dee_mako, she's looking for the next business idea to explore.
Not a lot of us are honest about these things but Dee refers to herself in all honesty as a 'lazy natural' who decided to go natural to follow the trend and look after the health of her hair. Read more about her hair journey.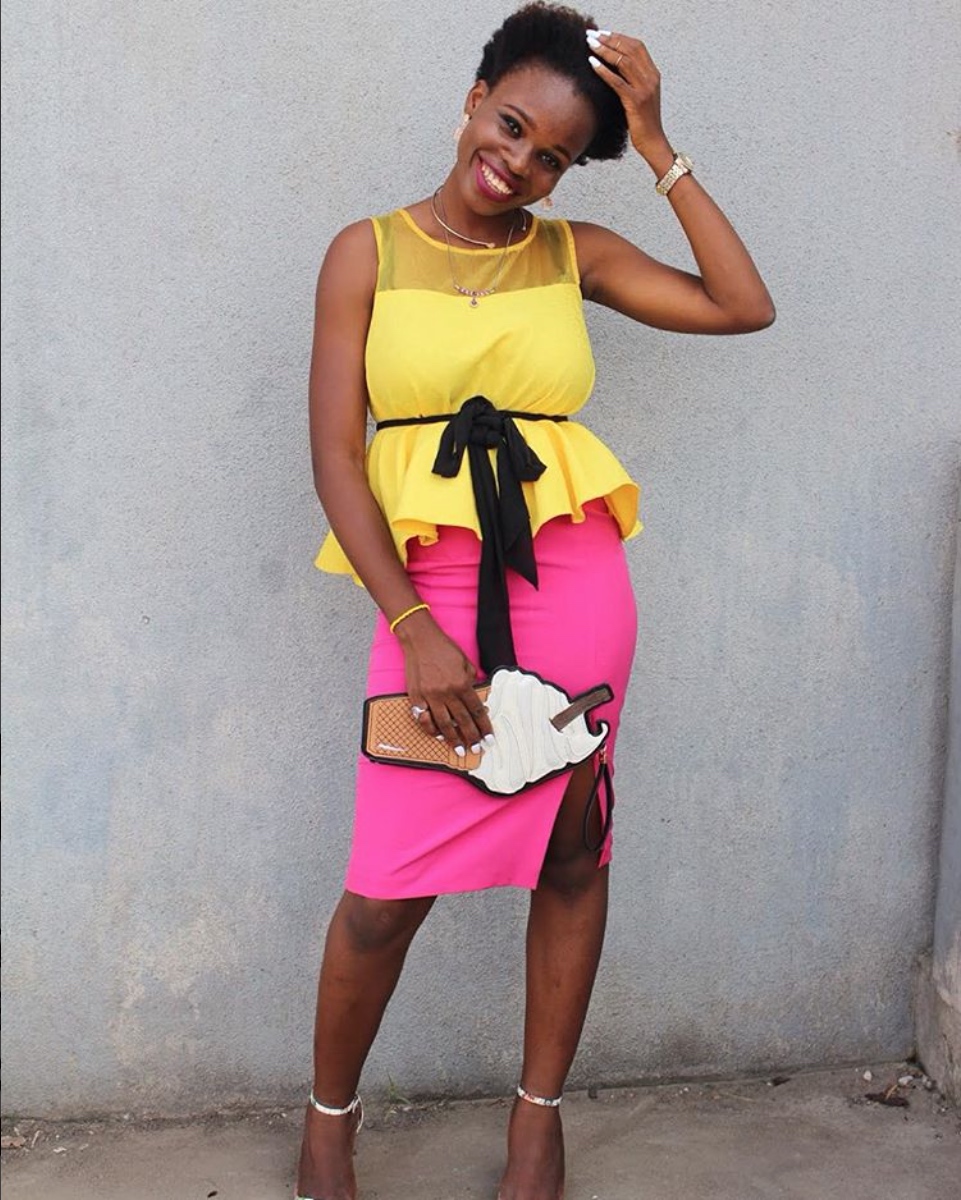 BellaNaija: Tell us about your hair
Desola Mako: Let me start by saying I like to refer to myself as a lazy naturalista, Yes, I have hair products and I try to condition when I don't have a protective style on but apart from that I'm really lazy with my hair routine/regimen.
My hair is a type 4c (I recently just found this out), I have been natural for almost 3 years now, my hair is black and about 2years ago, I coloured it ginger blonde using Crème of Nature hair dye, the dye as gradually faded away.
I had relaxed hair till September/October 2013.
BN: How long have you kept your natural hair?
DM: Almost three years, I trim every other time because it tends to break a lot, mostly because I don't drink a lot of water and because I don't oil it as often as I should.
BN: Why did you decide to go natural?
DM: I decided to go natural mostly because I was following the trend, I know most people don't like to accept this fact but I do. I liked what the natural hair movement stood for so I decided to try it out. This plus the fact that my relaxed hair wasn't growing and wasn't healthy. I used to cut my hair a lot when I got tired of it just being at the same spot.
Going natural meant having naturally healthy hair so I was up for it, plus the fact that it was just the right time with so much information about the movement going around.
BN: How did you make the change?
DM: I started the process by transitioning, I relaxed my hair for the last time a week before my birthday in December 2012 and for the next 6 to 8 months I kept trimming the edges every time I took off a weave or braids.
Unfortunately or fortunately for me at the time I was supposed to get my last trim, the barber I used was having so much fun that he gave me a big chop…lol. Weirdly enough, I enjoyed it and embraced it but to avoid this you might want to insist the barber uses scissors or have a mirror with you or not use your phone so much during the process. Yes! I was carried away.
The only reactions I got were the people who constantly thought I was going to dread my hair, mostly because rough hair was my thing during transitioning. I liked the look it gave me, so a lot of people assumed I had dreads or that I was going to get dreads or that my hair was due hair and needed to be relaxed.
The reaction is still the same with some people while others are more enlightened.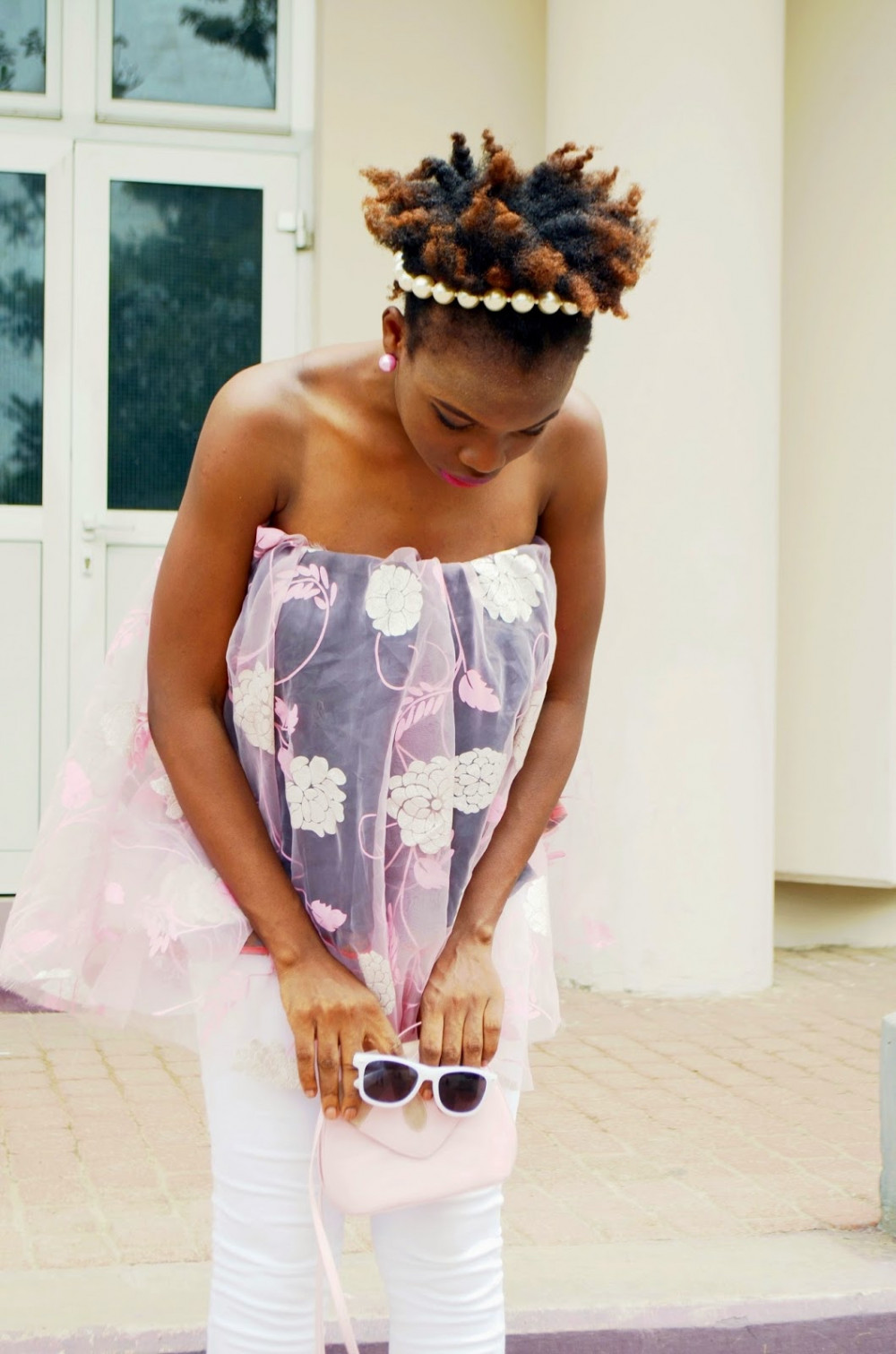 BN: Are you tempted to go back to relaxed hair, how do you deal with the temptation?
DM: When I had relaxed hair, pony tail was my go to, very slick, easy to do and it brought out my face like they say.
So, YES! Sometimes I just want to relax my hair or just the front part to install a nice ponytail but I deal with the temptation by thinking of some personal goals I have attached to my hair. Like having a natural hairstyle for my court wedding (p.s: I'm not even engaged yet so the hair gotta stay natural till then)… *covers face*
BN: Ever hidden your natural hair?
DM: Yes and No. Yes because sometimes it just doesn't work. It's either too painful to comb or too shrunk to pack neatly so I hide it under wigs, weaves, hats and scarfs. No, because sometimes the unkempt look on a crisp white shirt is exactly the look I'm going for.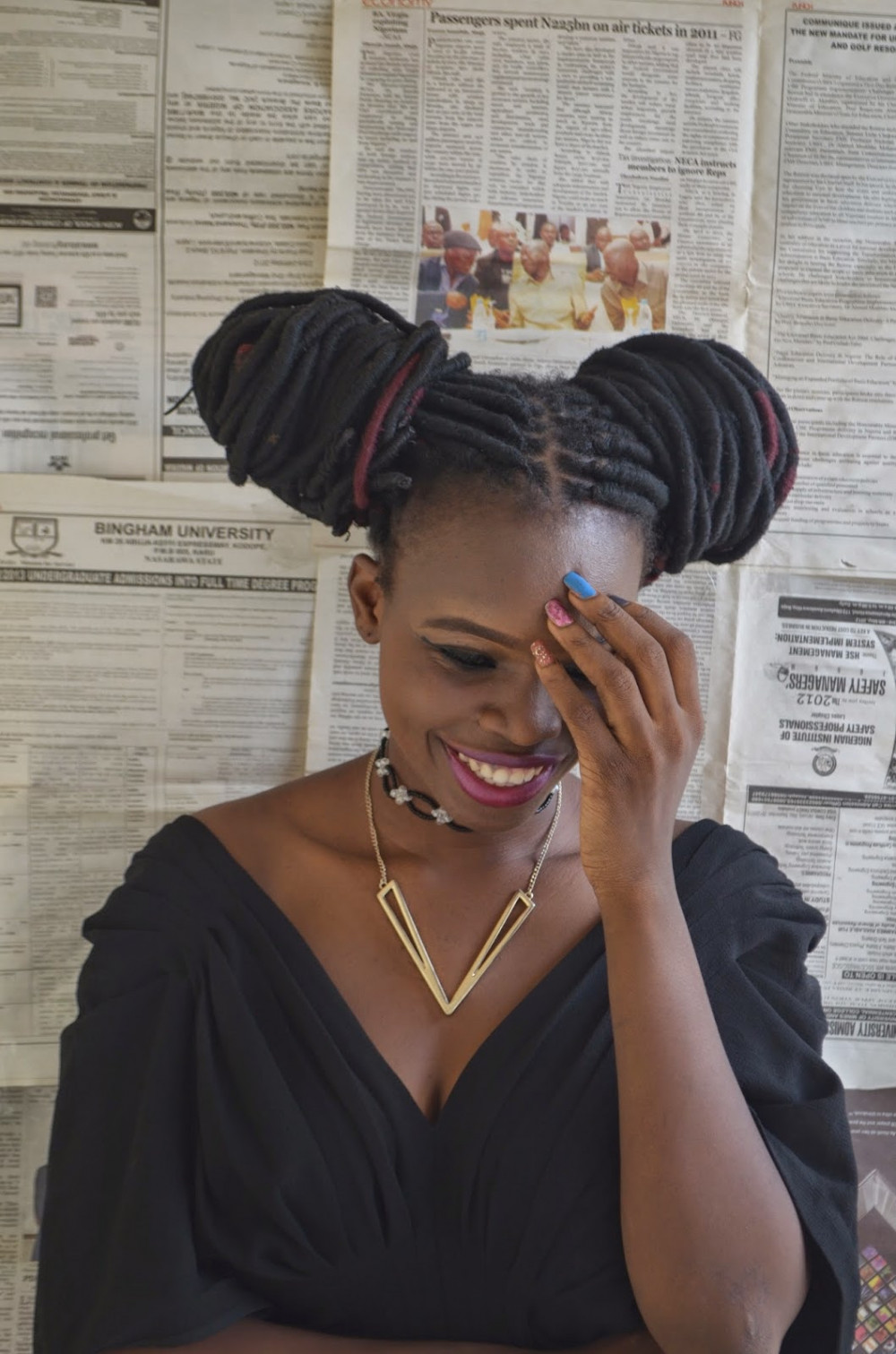 BN: How does climate where you live affect your hair?
DM: I experience constant Shrinkage and Breakage! With shrinkage I just embrace it as something I can't control while the breakage I try to control by conditioning and oiling my hair.
BN: What's your stance on natural VS chemical products?
DM: With products I just tend to use what works for my hair but I also try to make sure that I use more natural products like oils and butters. Luckily for us, we have a lot of natural oils and ingredients around us that are very good for natural hair like Shea Butter, Coconut Oil, Honey and so much more.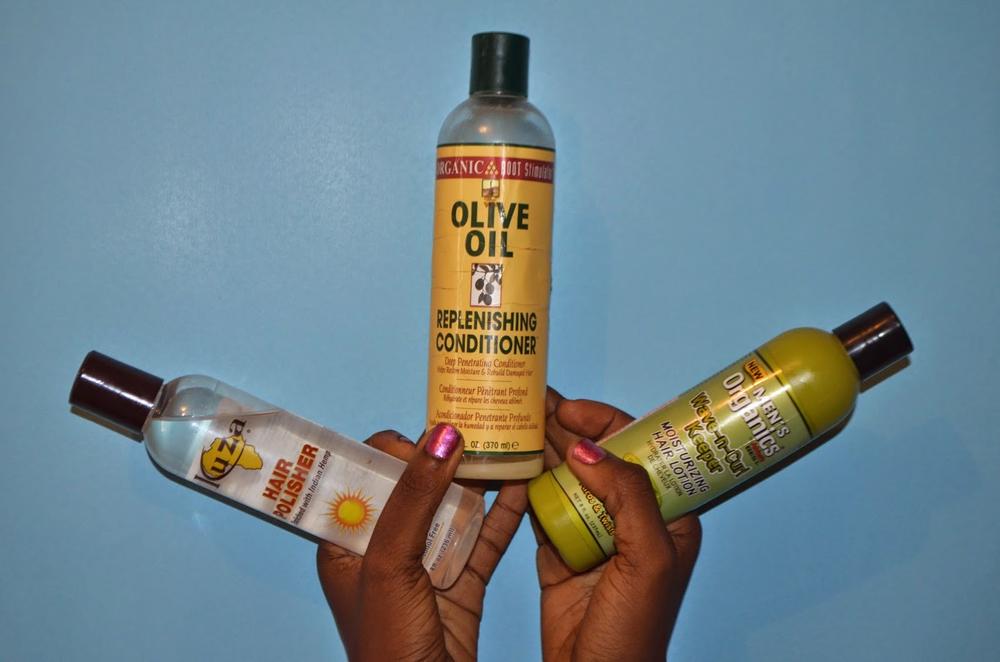 BN: What's your hair care routine like? 
DM: My hair is under a protective styling about 80% of the time, it's easier for me to maintain because I have a busy life.
However when it is out, I wash with a regular shampoo then melted Dudu Osun (black soap), I condition with my Olive Oil Conditioner (the longest product I have been using), then deep condition with Honey and Coconut Oil. After which I seal in with oils and butters like Olive Oil and Shea Butter. I do not comb my hair a lot and when I eventually do, I braid it or thread it.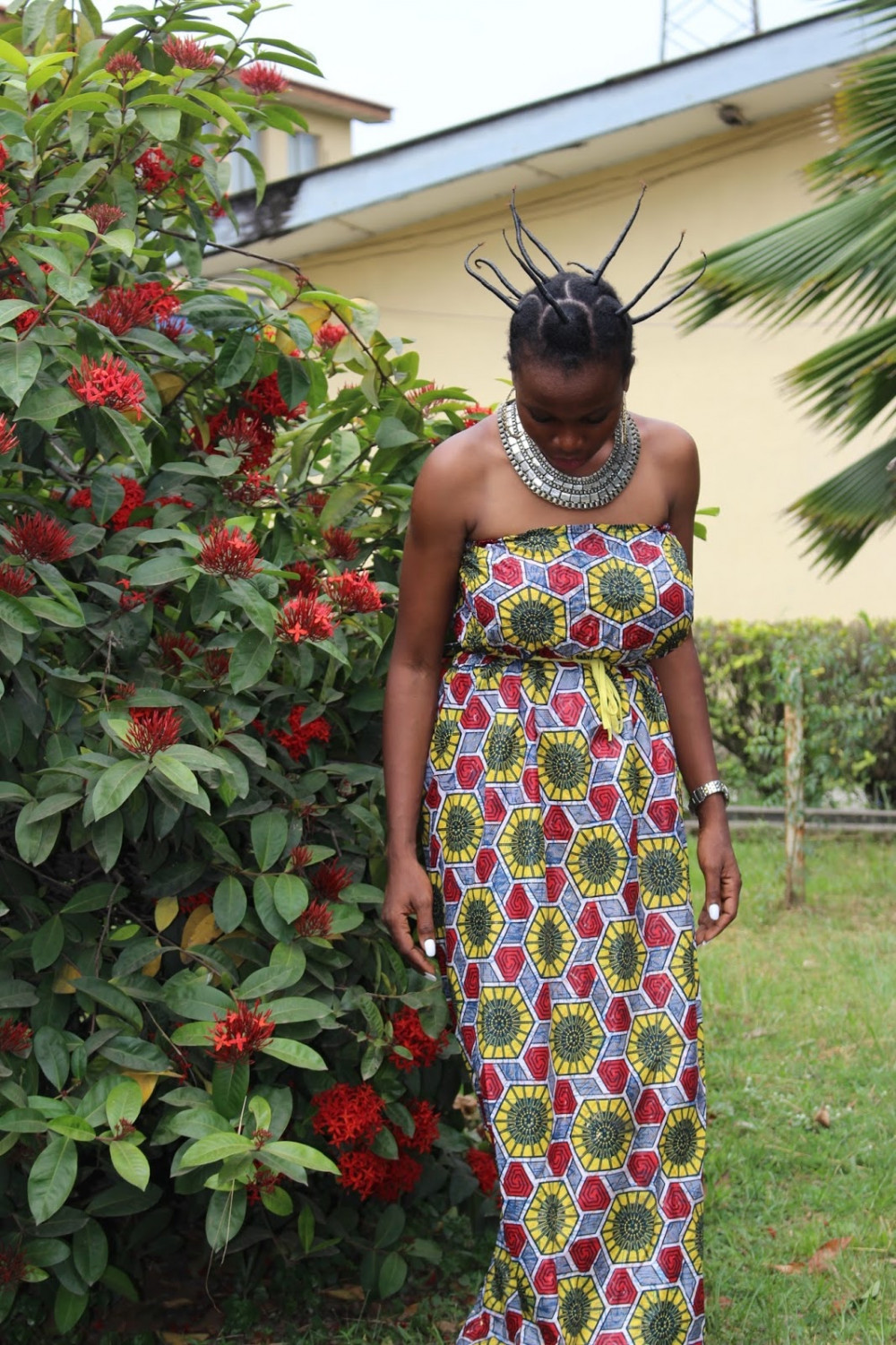 BN: What advice would you give to people thinking of going natural?
DM: Don't overthink it; you do not have to do what everyone is doing. Study your hair, find what works for it and stick to it. Also create a folder or Pinterest page with natural hair pictures that motivate you, it would help you stay motivated and committed throughout the process. And be ready to experiment if that's your thing.
BN: What do you like best about your hair and being natural?
DM: I love the texture, natural colour and volume of my hair a lot, my hair is thick. I get compliments every time my hair is out.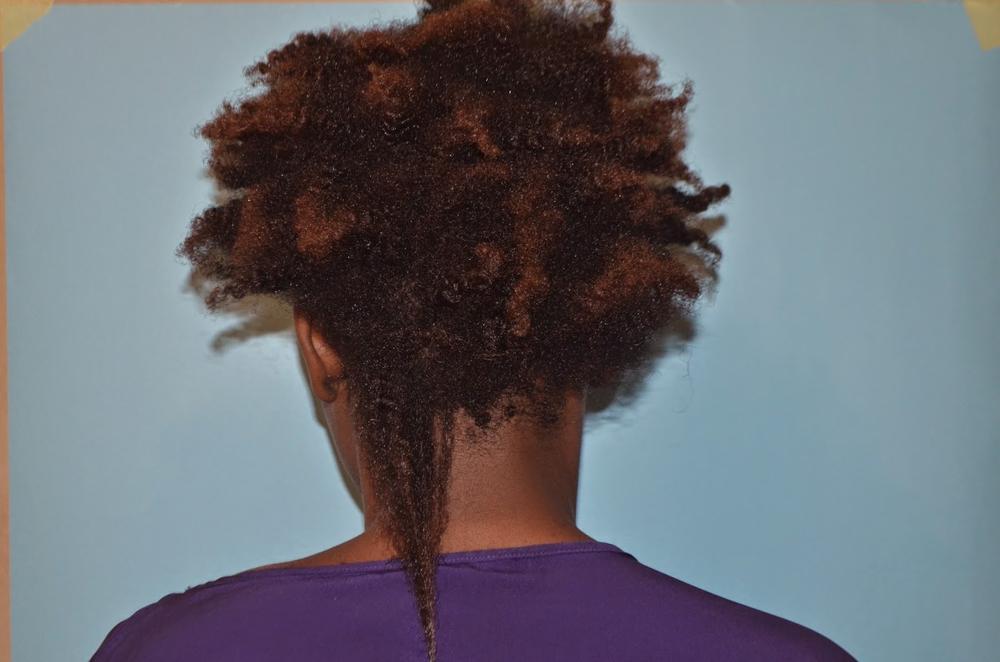 BN: What are your favourite styles to rock?
DM: I love the pineapple method; it's my go to for wearing my hair to work alternating it to create a big or small fro depending on my mood. I also like twist-outs, especially unplanned ones that come as a result of loosening braids; I just use my curl enhancer and style it as I want. When I wash and condition my hair, I also wear my fro out.
Like I said I'm pretty lazy so this are the styles that are easiest to achieve in the few minutes I dedicate to my hair.
My favourite protective style is definitely wearing a weave or crotcheting.
See more photos of Desola's hair and her favourite crochet style to rock.
Thanks for sharing your journey with us Dee!
***
Don't forget to share you hair pictures with us on Instagram with the hashtag #BNFroFriday for a chance to be featured every Friday on @bellanaijabeauty!
If you'd like to share your hair journey, locs, natural, relaxed, tex-laxed or other, please send a message to [email protected] and let's make you our next #BNFroFriday star so we can all learn from you!