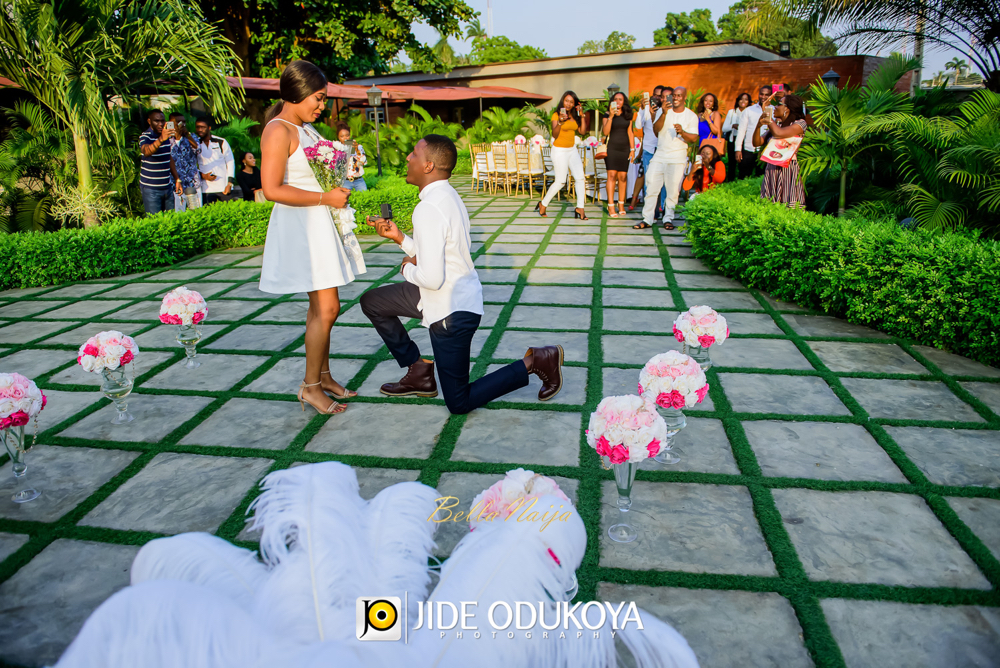 Efe and Judith AKA "Juju" met in Delta State University in Abraka and were very close friends from 100 level. In his words, 'One day, I was sitting outside my hostel, and I saw this pretty girl walking alone to get something, I approached her and I guess you know the rest.' He decided 2016 would be the year to seal their relationship with those special words and was definitely ready to spend the rest of his life with her.
With Judith studying abroad and expected to visit Nigeria for the holidays, he contacted LoveBugs Proposals and the planning began.
Efe popped the question with a ring AND a car!
Watch the Unforgettable Proposal Here & see Photos Below!

~ Photography: Jide Odukoya Photography
The Proposal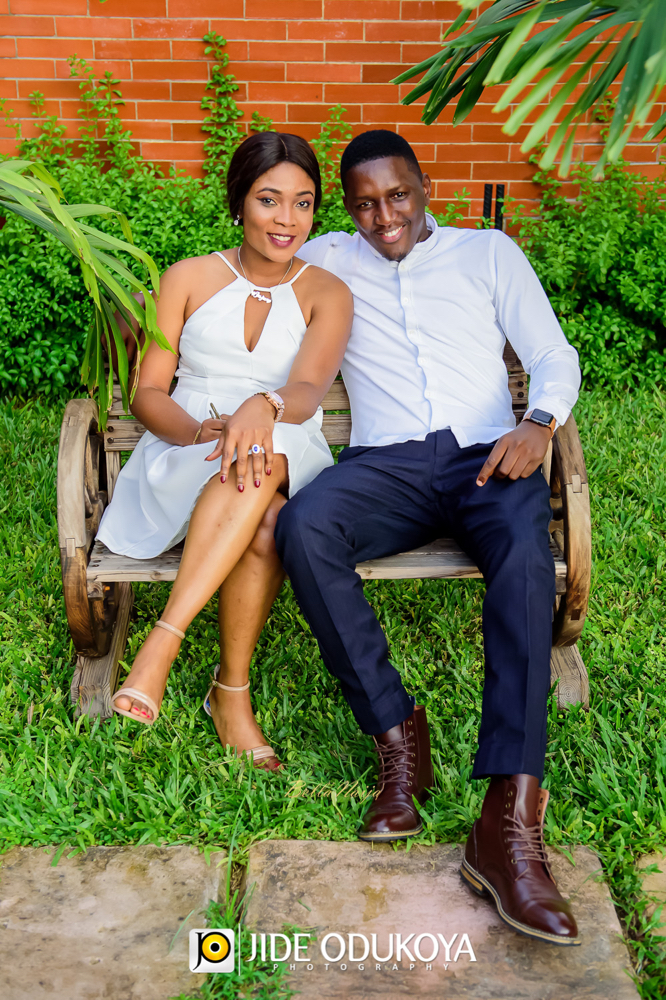 Efe's proposal was more like a fairytale. It was a documentary themed/outdoor proposal.
A day after entering the country, Efe invited Judith for his friend's all-white birthday party, which she agreed to attend with him. Unknown to her, the birthday party was actually her proposal party. On entering the building, everything had been branded like a birthday party to ease any suspicion and she was led to where the party was in a lobby filled with some friends. A little announcement was made that the celebrant was now committed to a humanitarian cause and would love his friends to contribute in whatever way but in order to understand what it was, they needed to watch the video.
The documentary was played and to Judith surprise it was all about her. The documentary portrayed important details, such as their favorite spot in school as well as the exact location they met. It also featured heartwarming and funny interviews with her nearest and dearest. With an instruction at the end of the videos to follow the lead, Judith was led outside and to her surprise the welcome sign had changed and then she discovered the surprise of her life.
A romantic walkway, gallery on a tree, her favorite mantra designed in a frame, an outdoor dinner, a bouquet of flowers on the walkway, a live vocalist singing for her and her groom waiting earnestly in beautifully decorated aisle with her picture in a large frame and with some of their friends present. It was all soon overwhelming for her and she was completely stoked!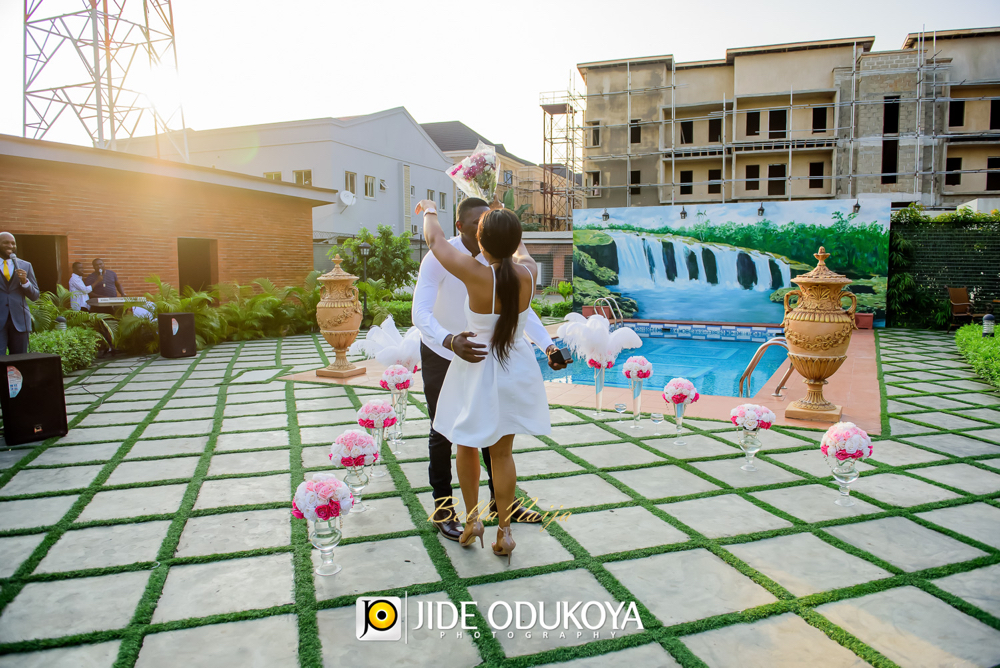 But it didn't just end there. She was showered with gifts one of which was a car! Coincidentally, Efe had bought the car for her through a friend in Canada and had asked the friend to put it in a phone case and give Judith to bring to home. She had been traveling with her own car key all along!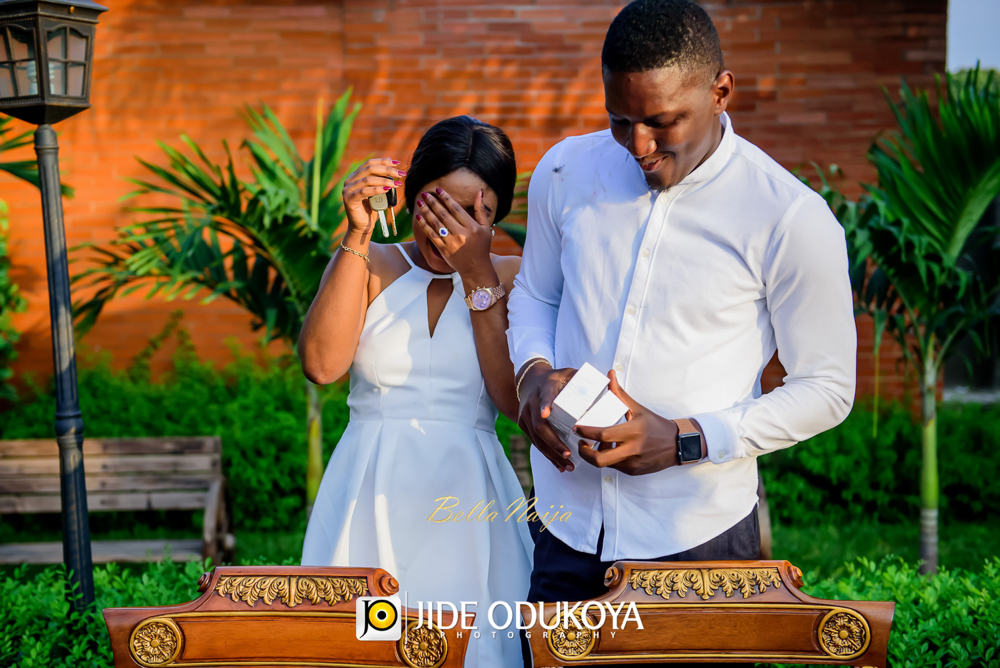 Such an unforgettable proposal!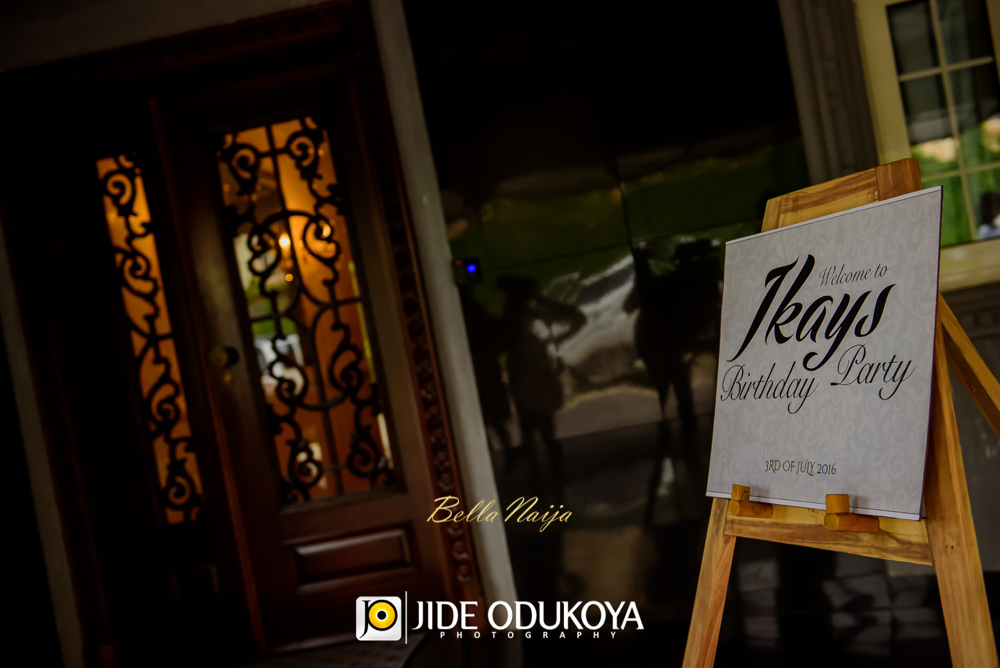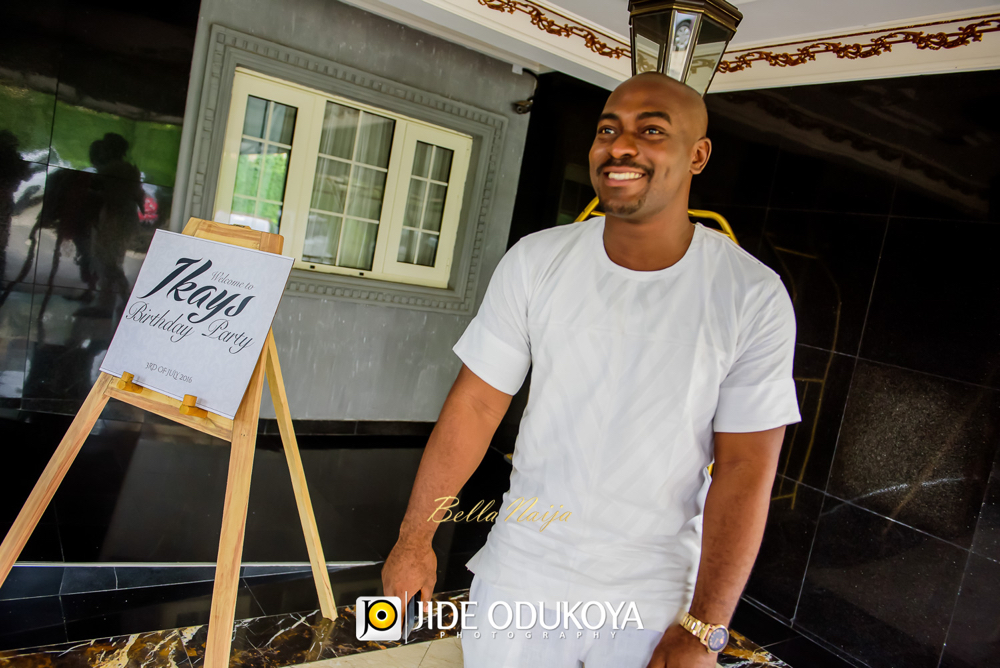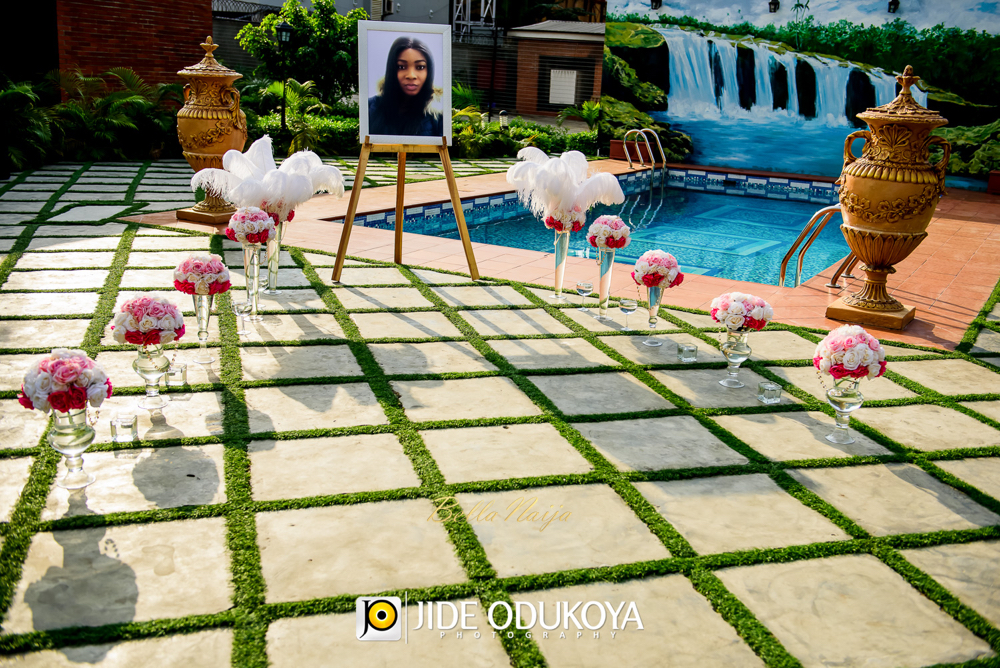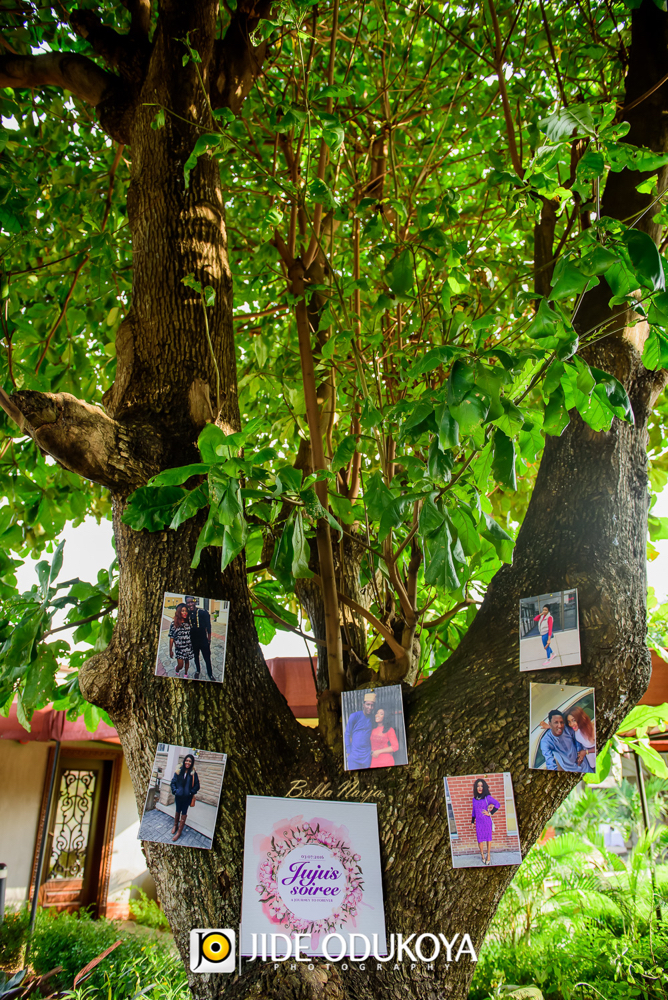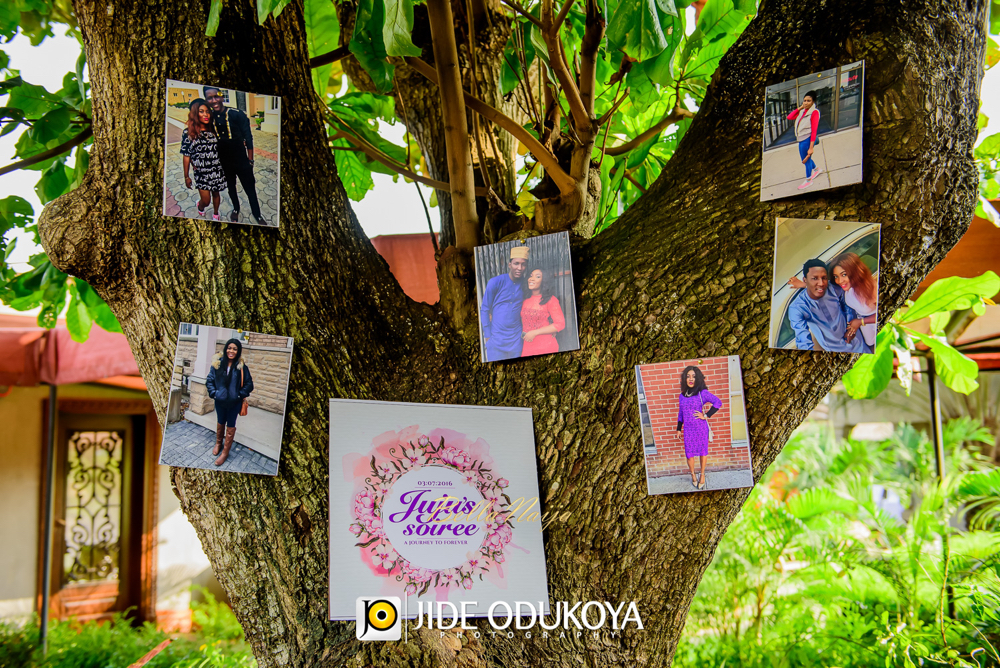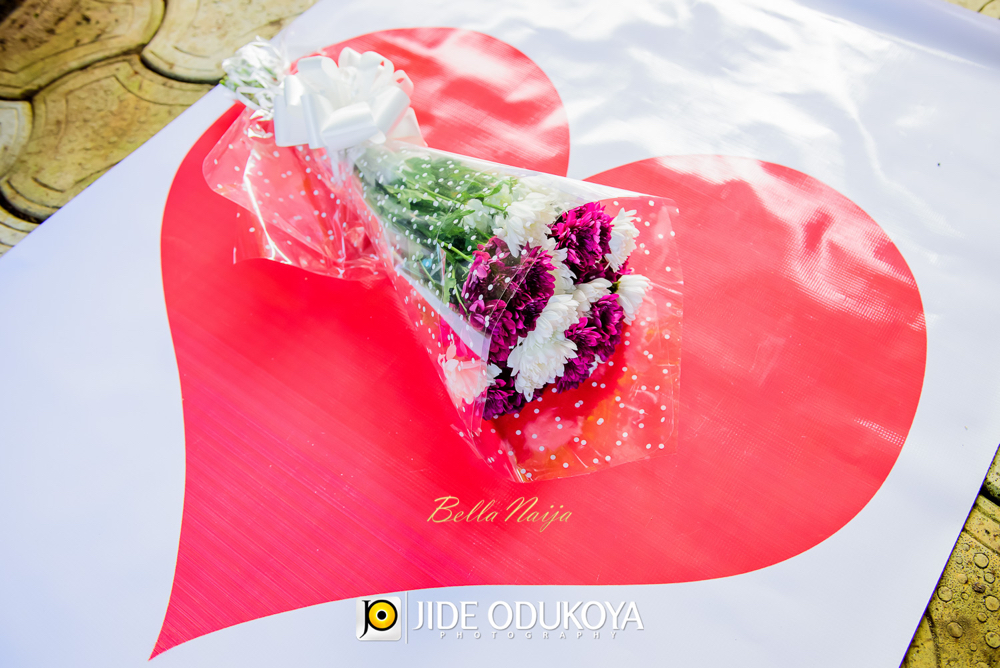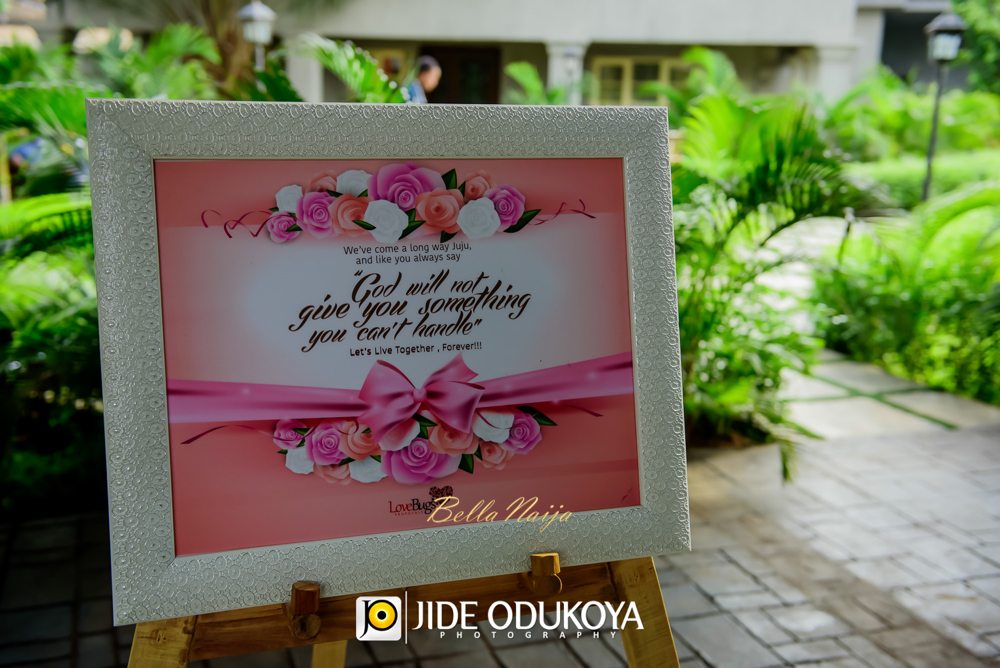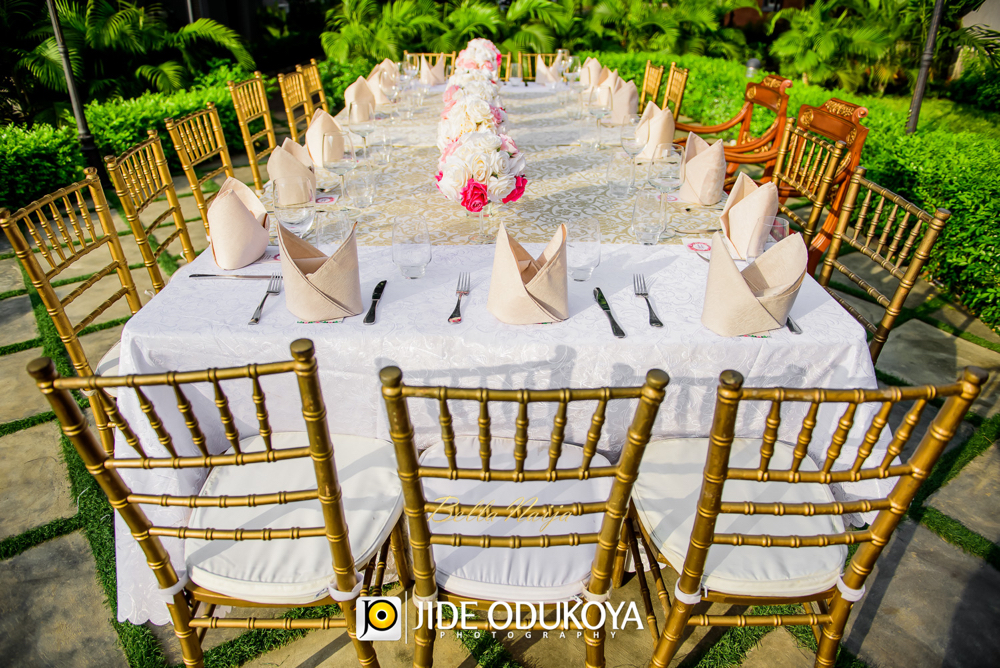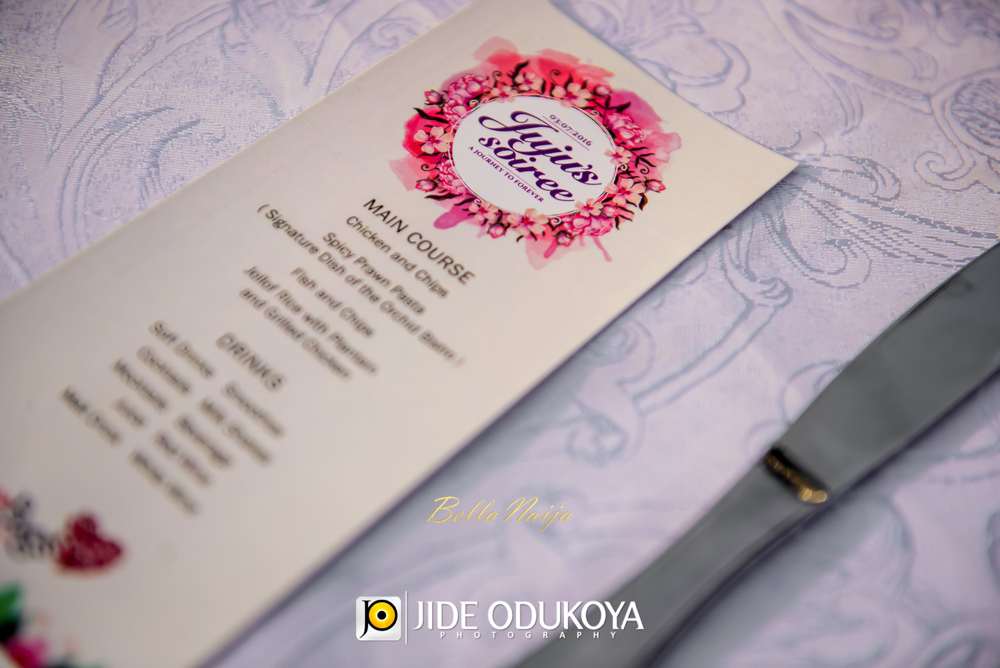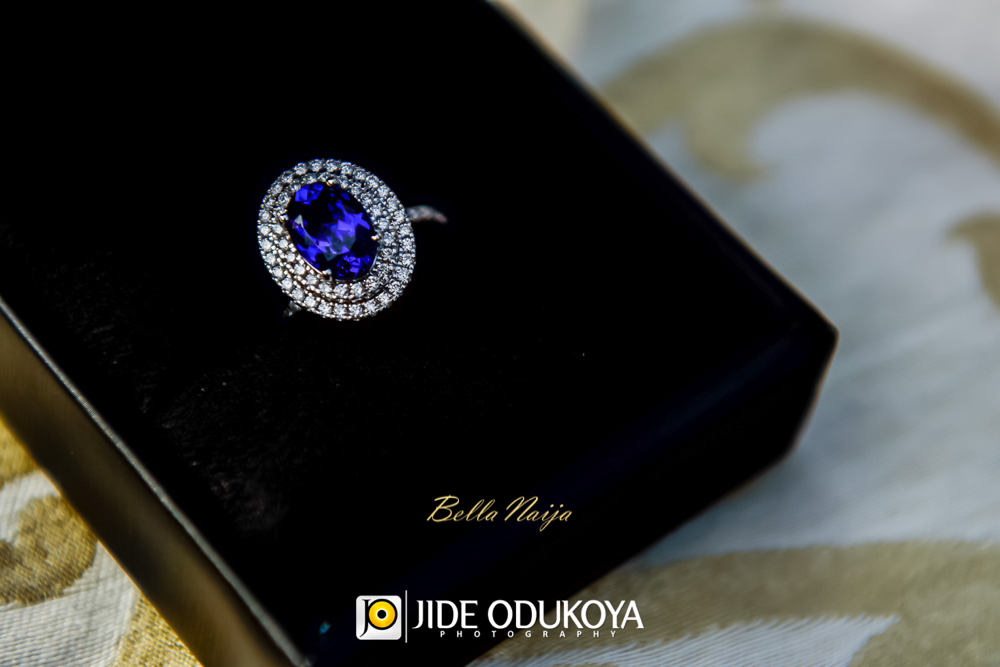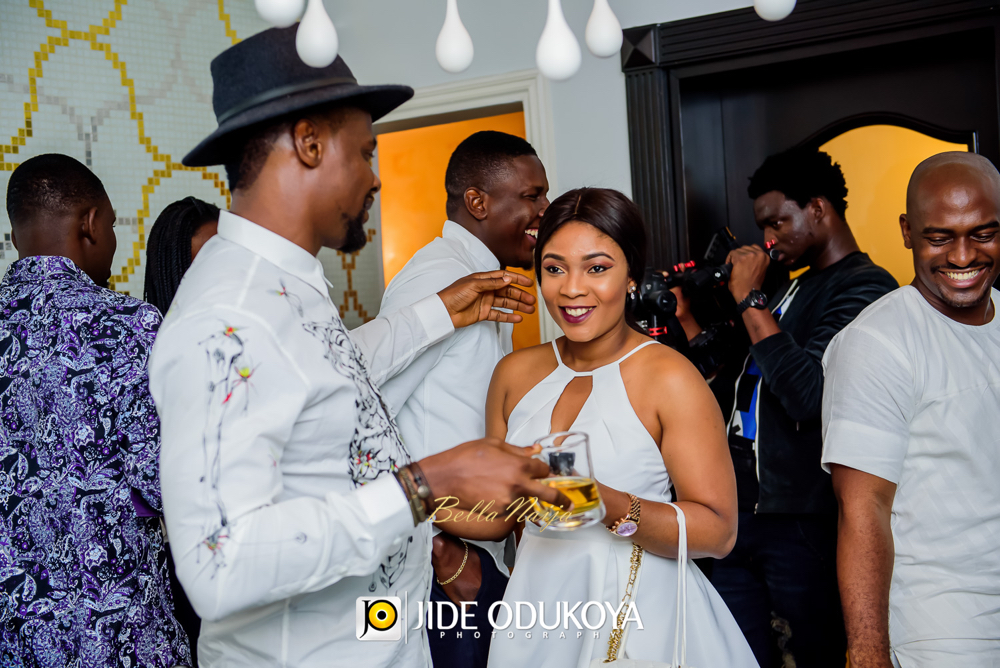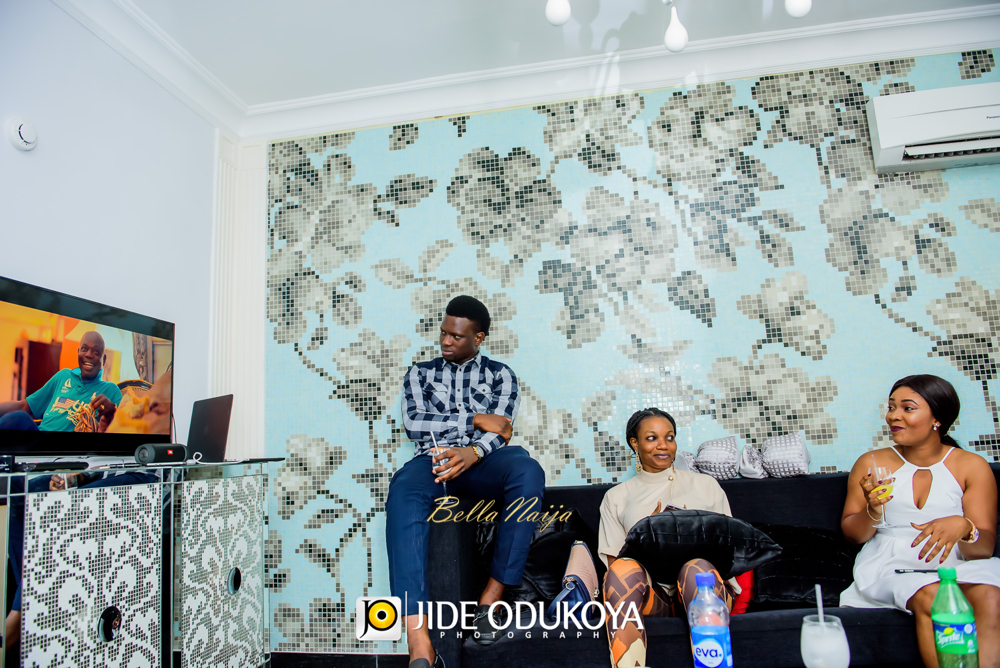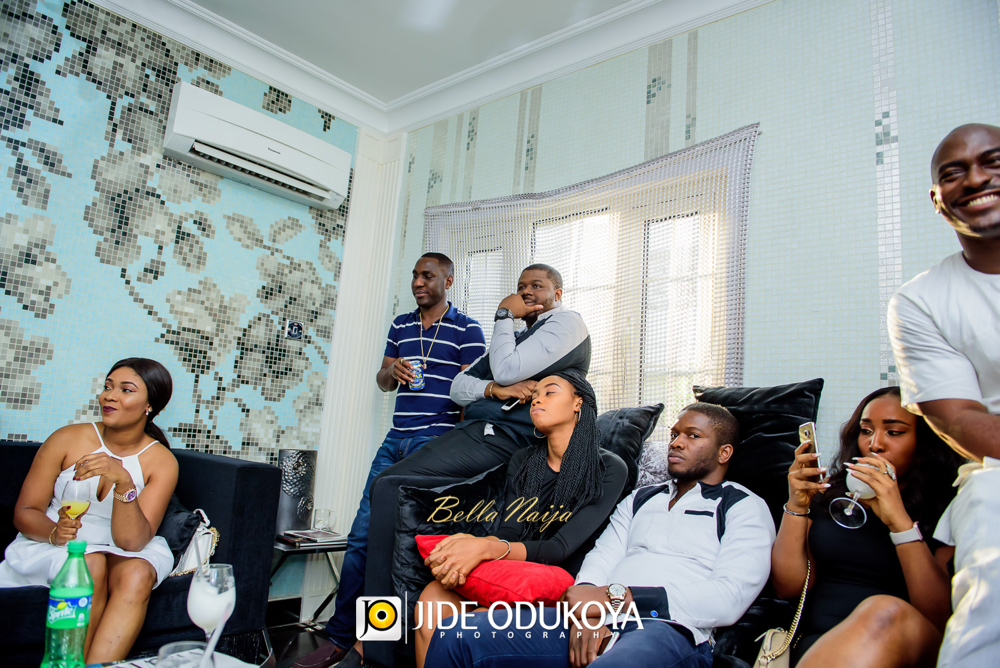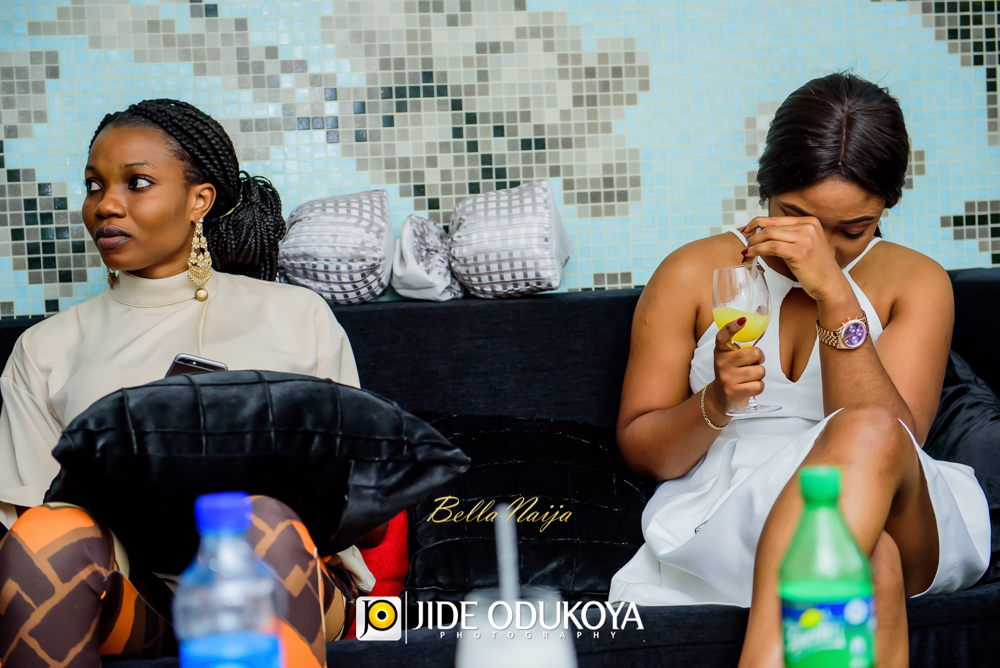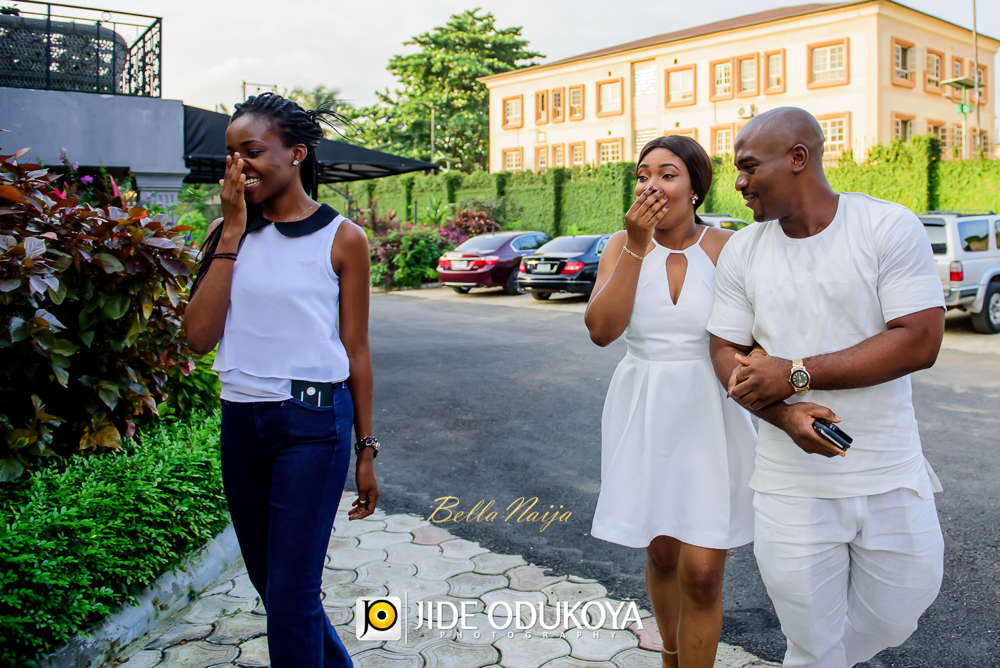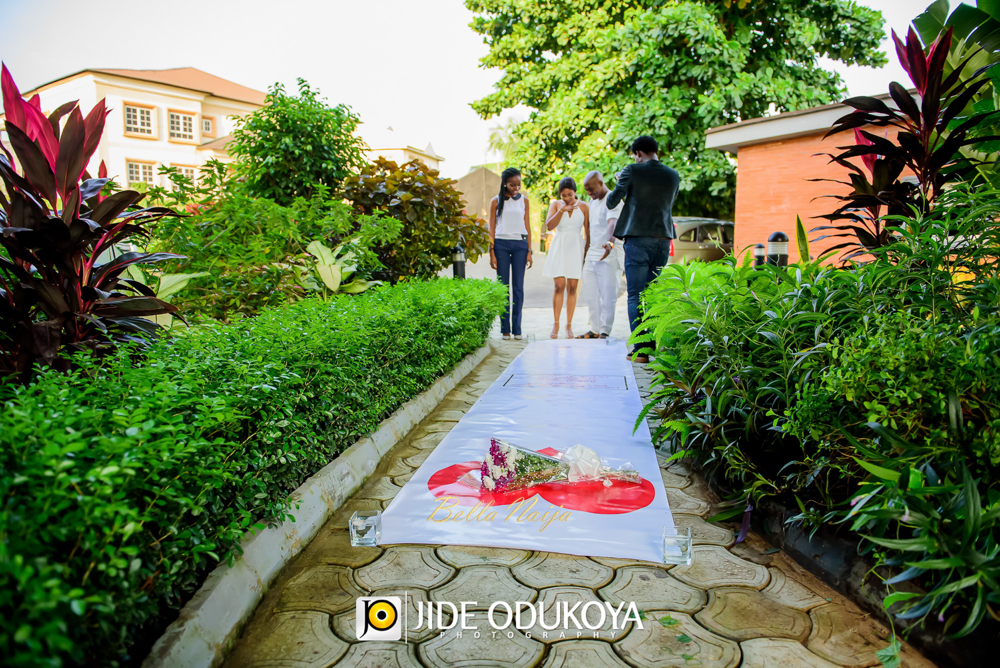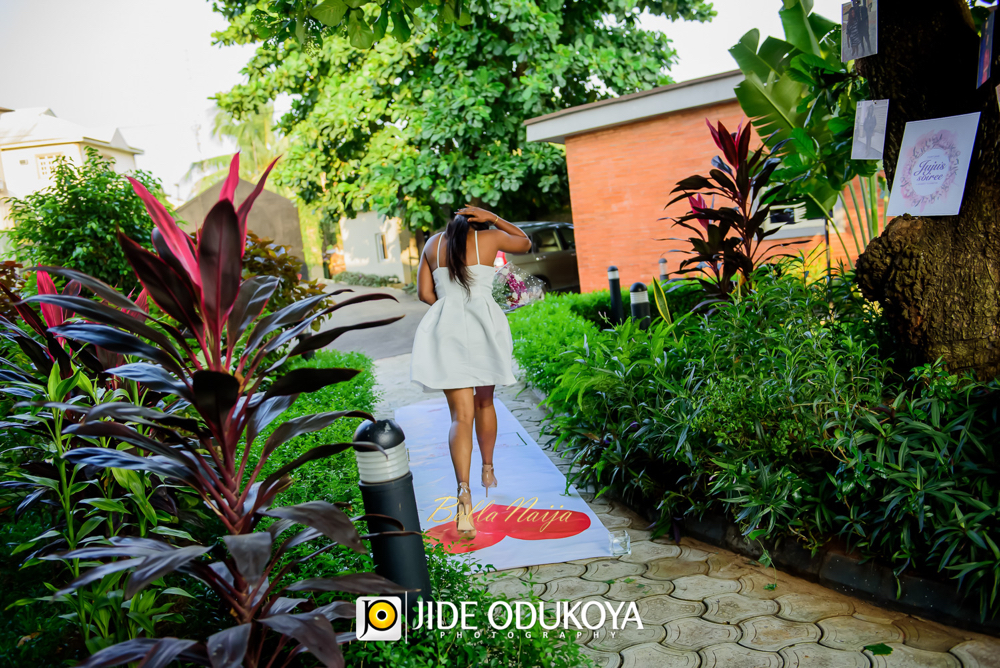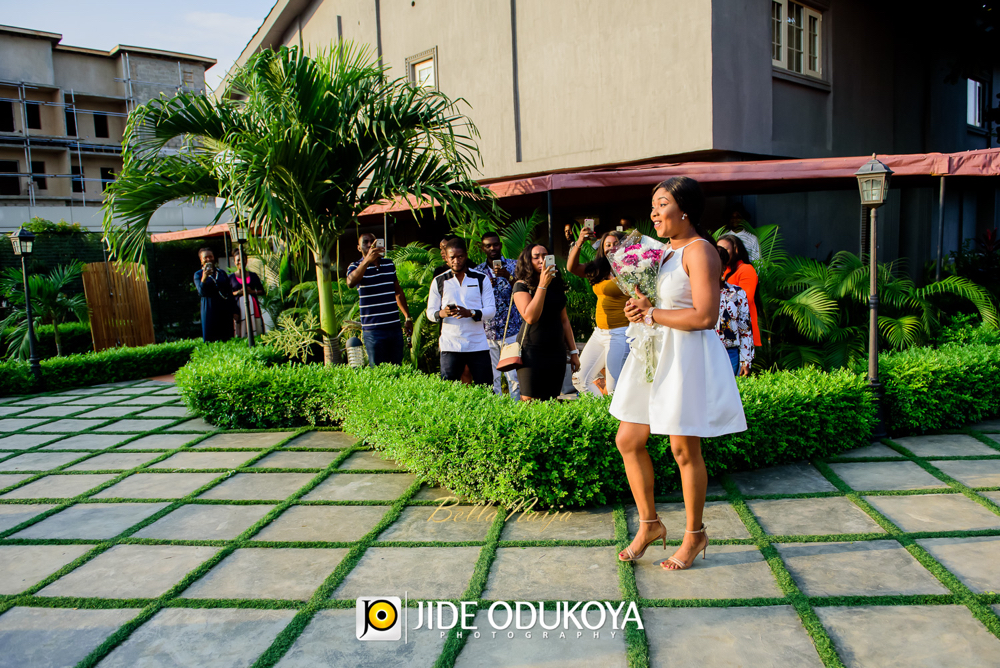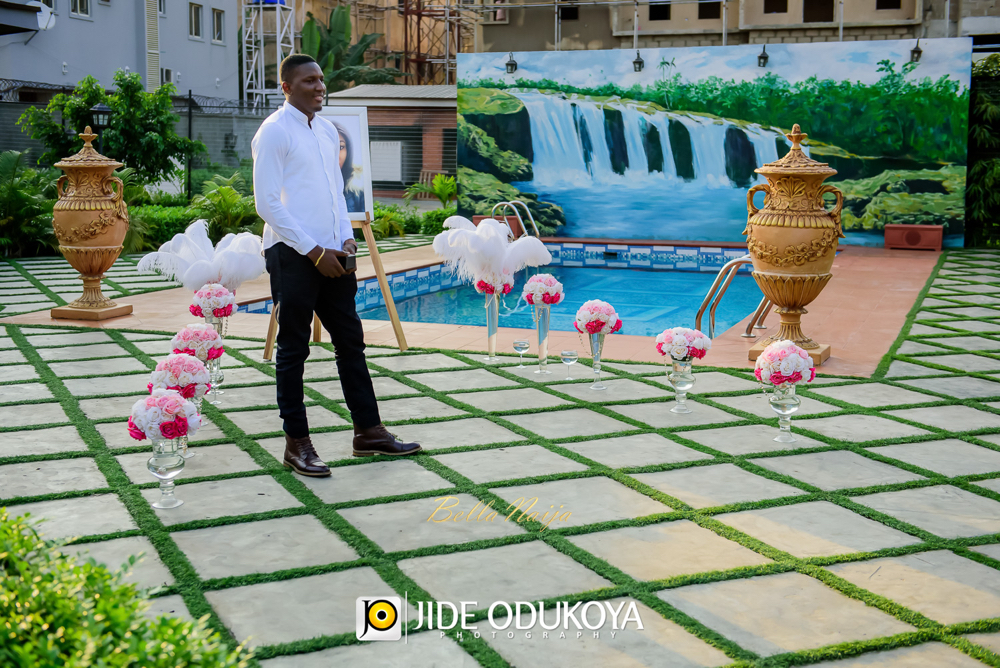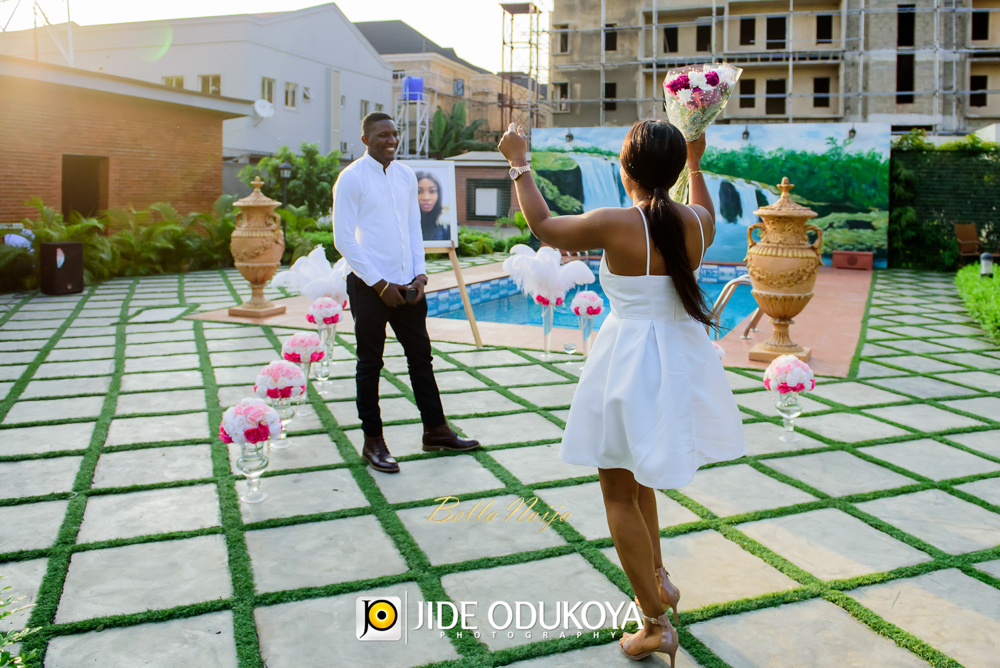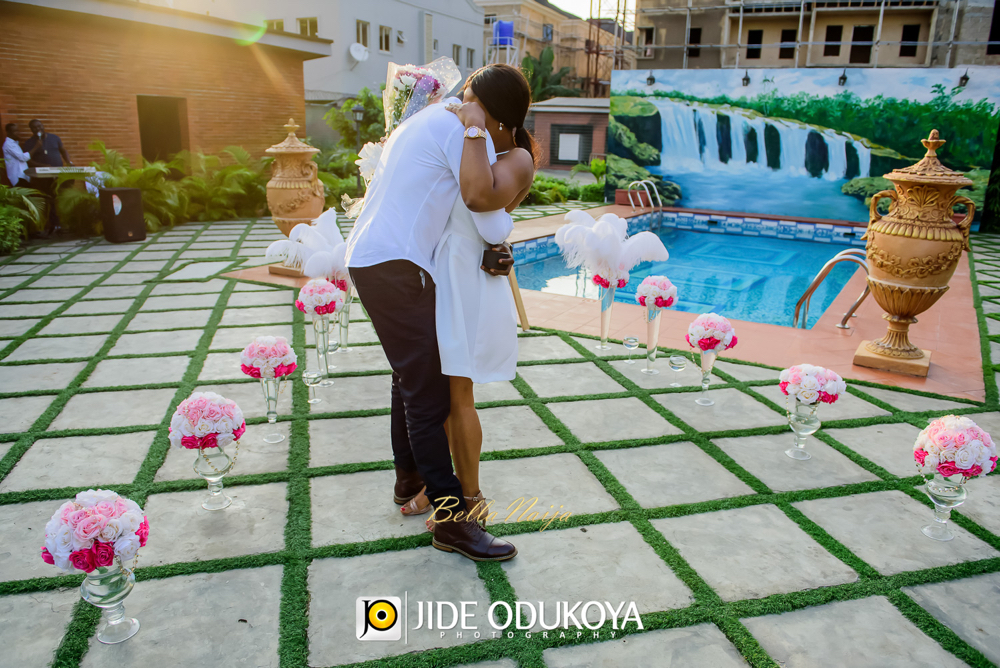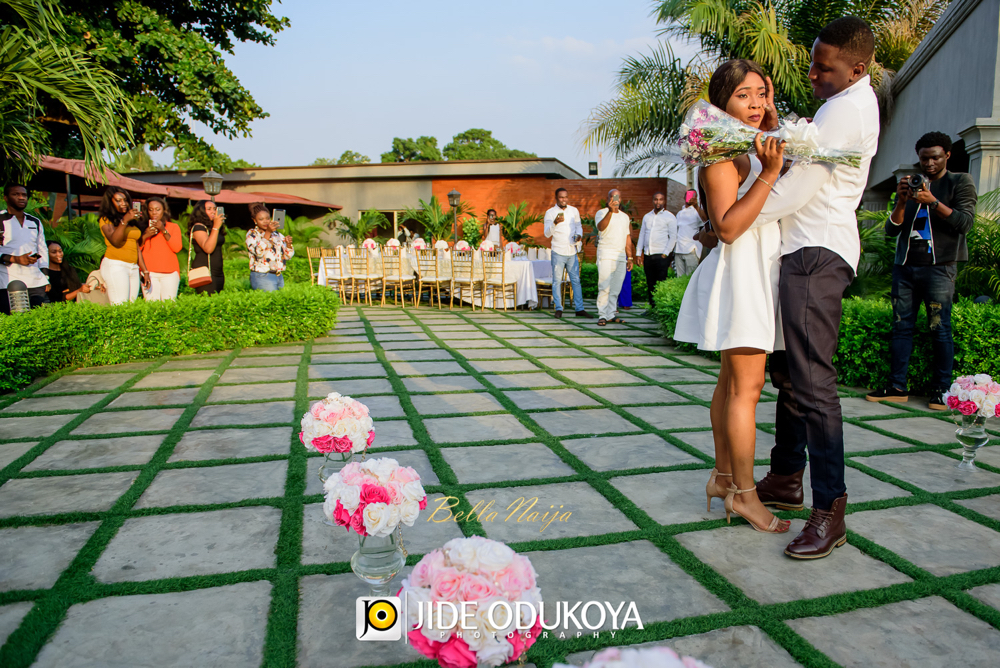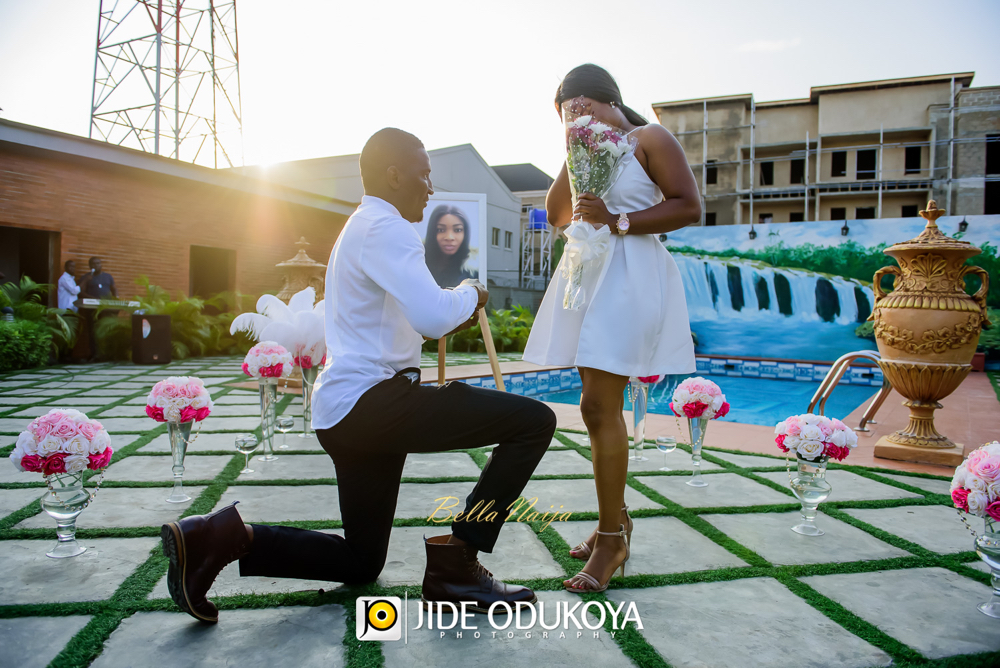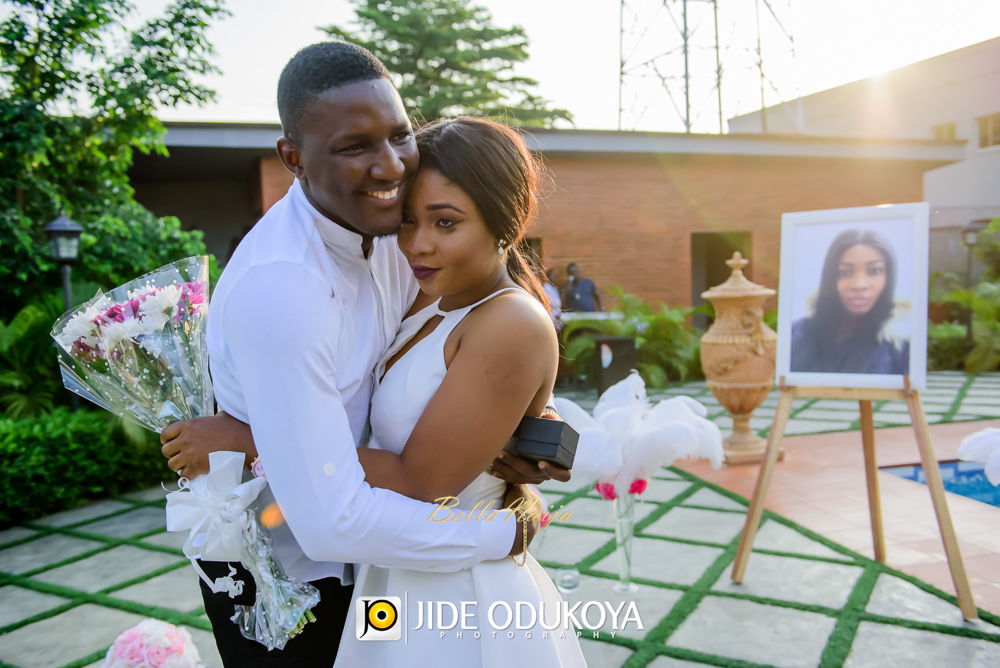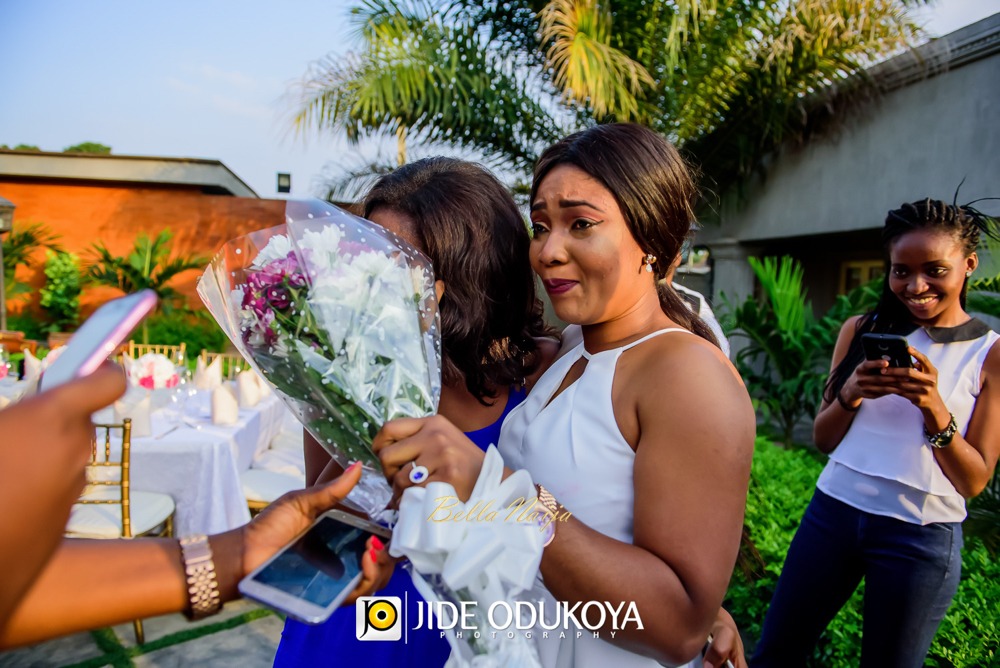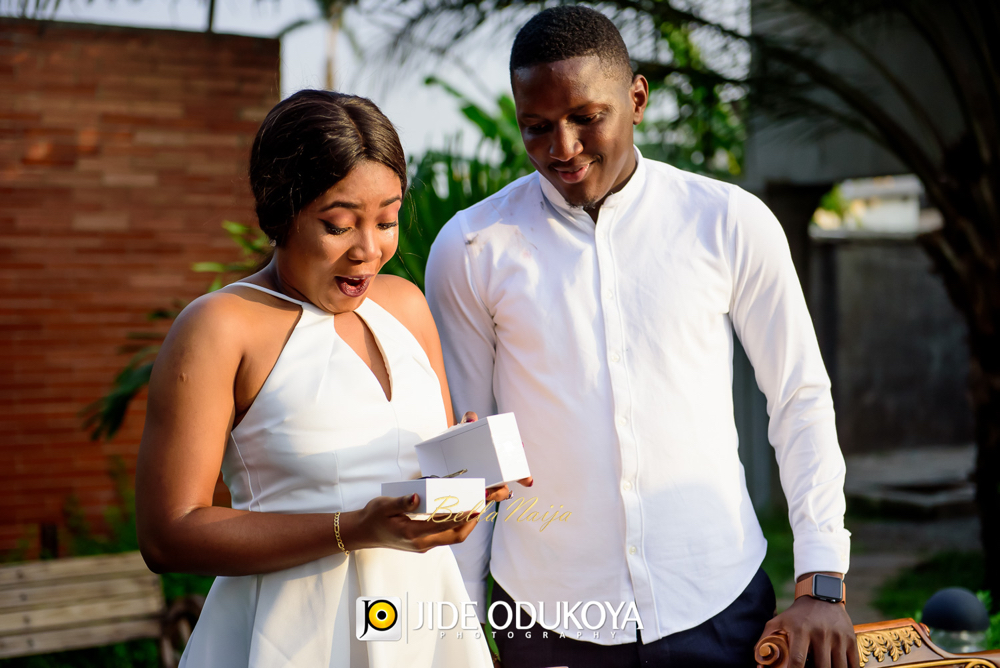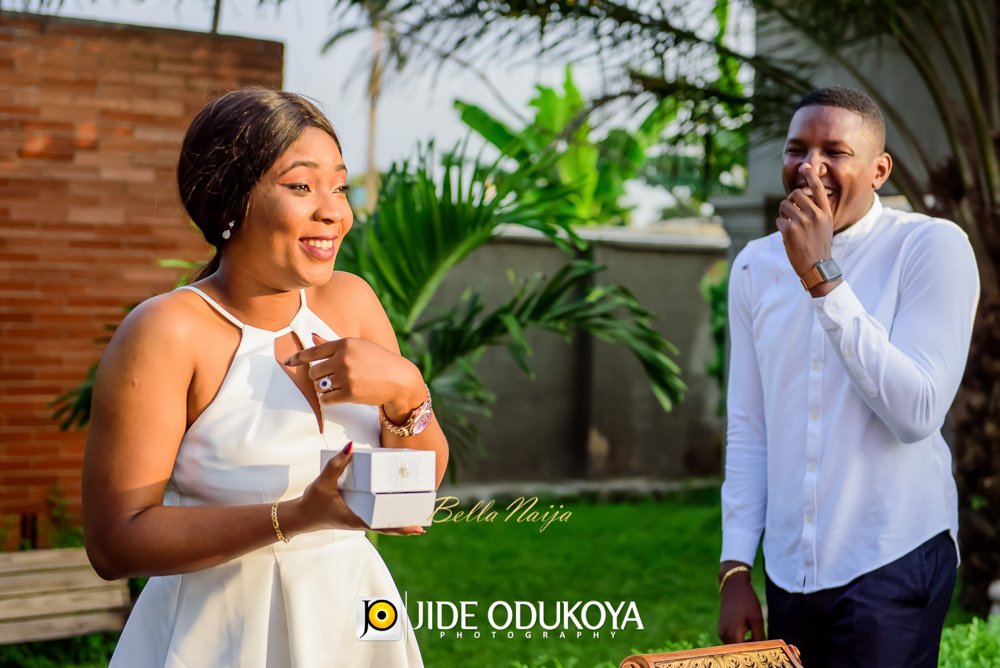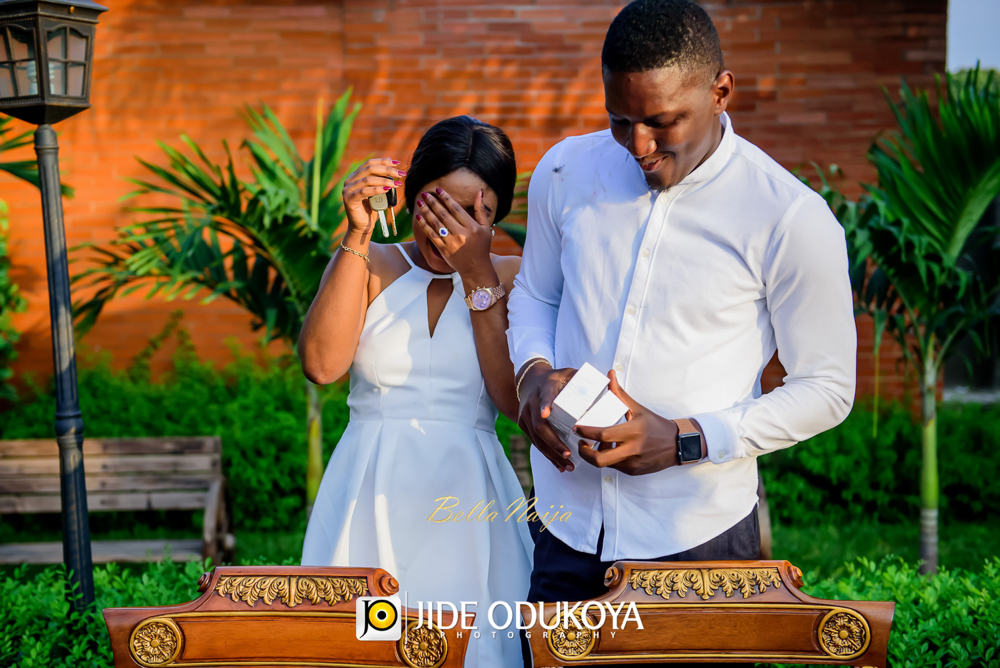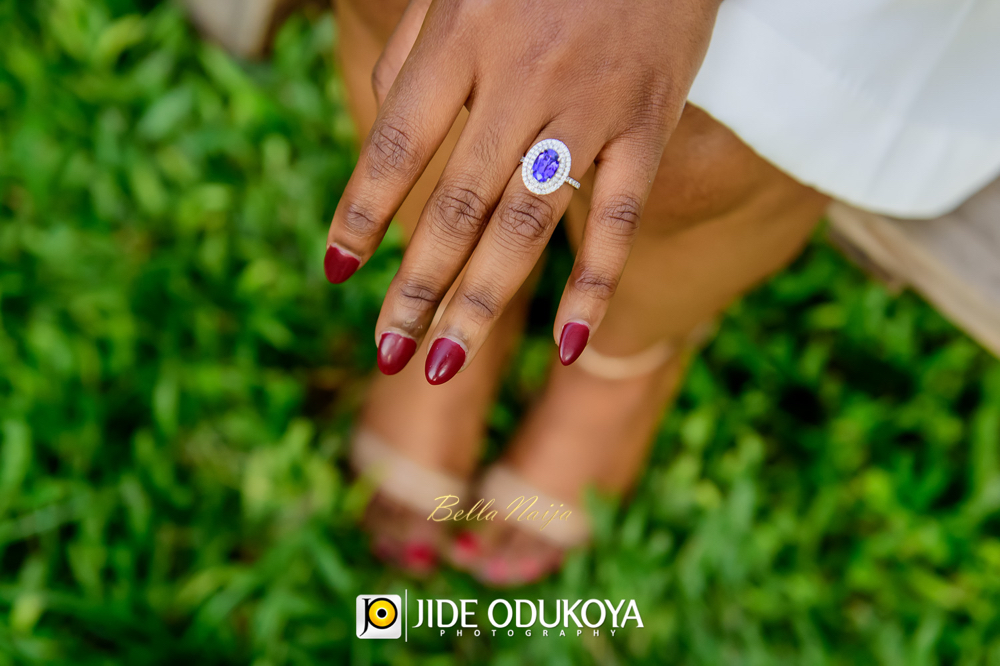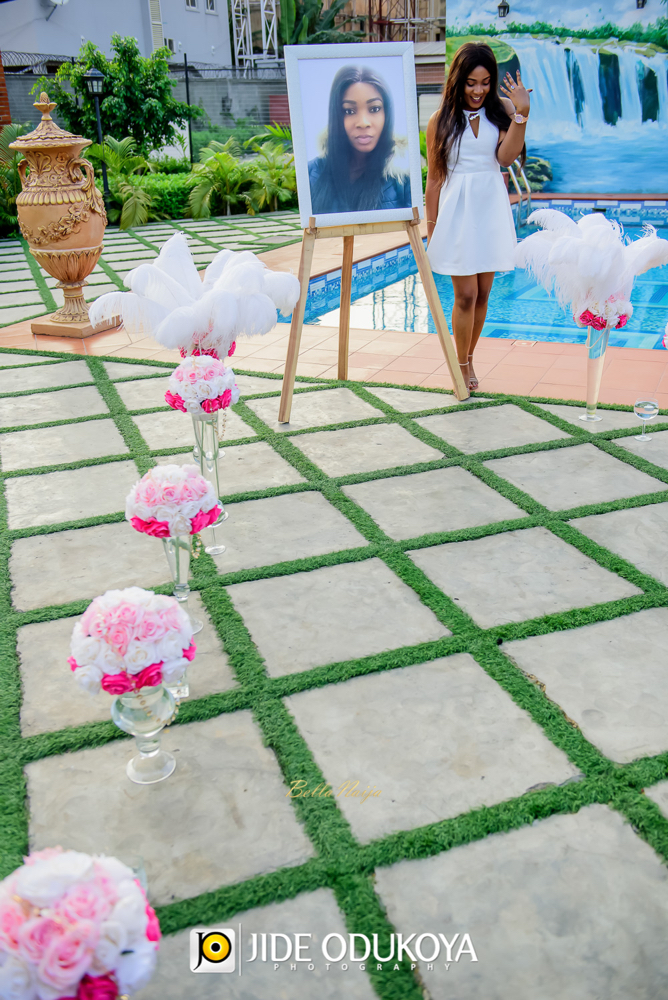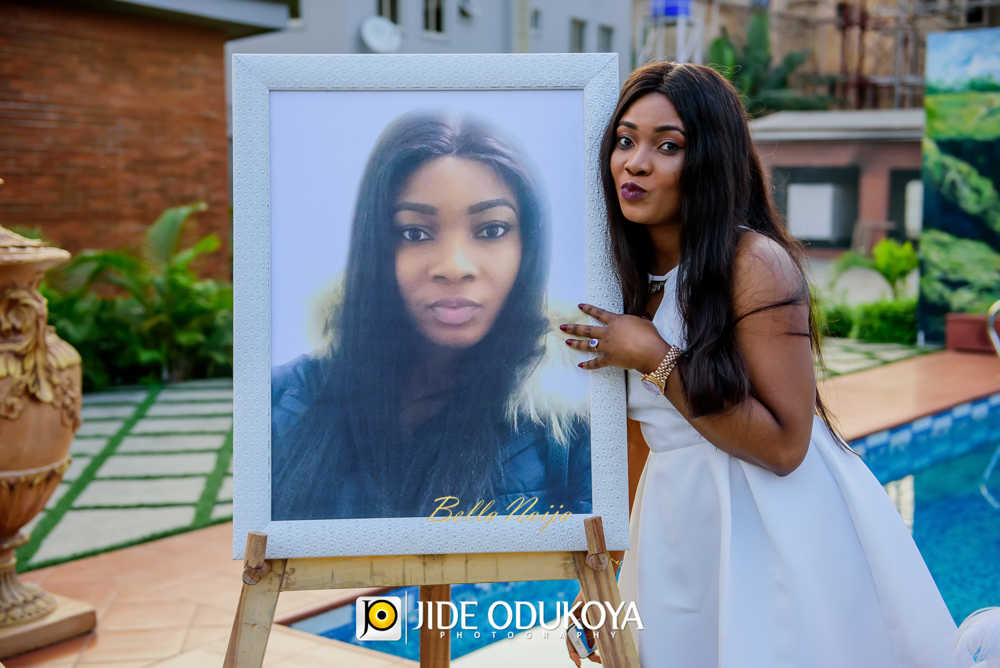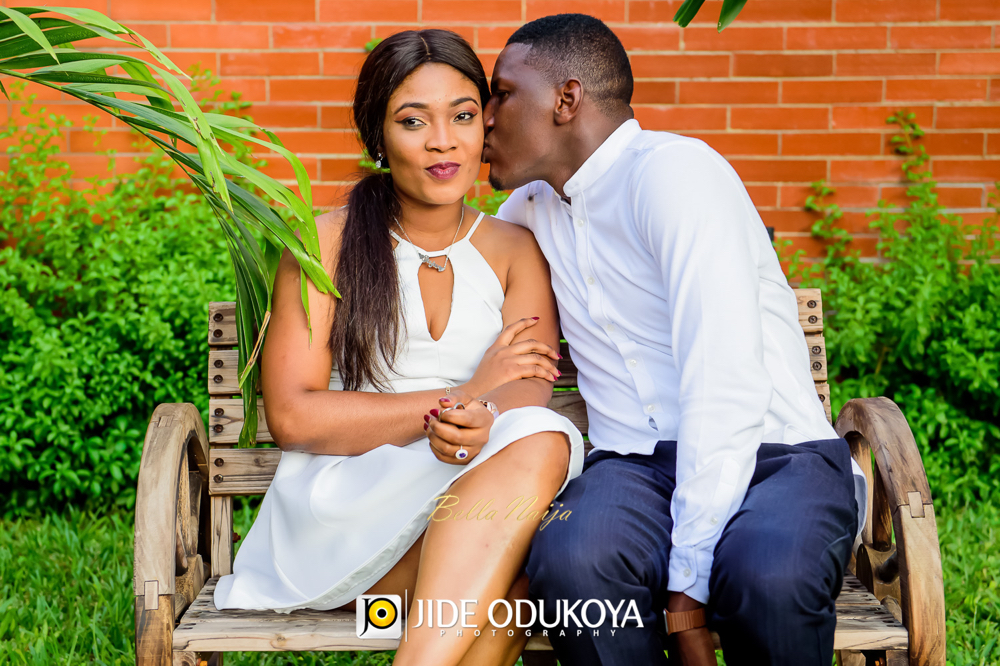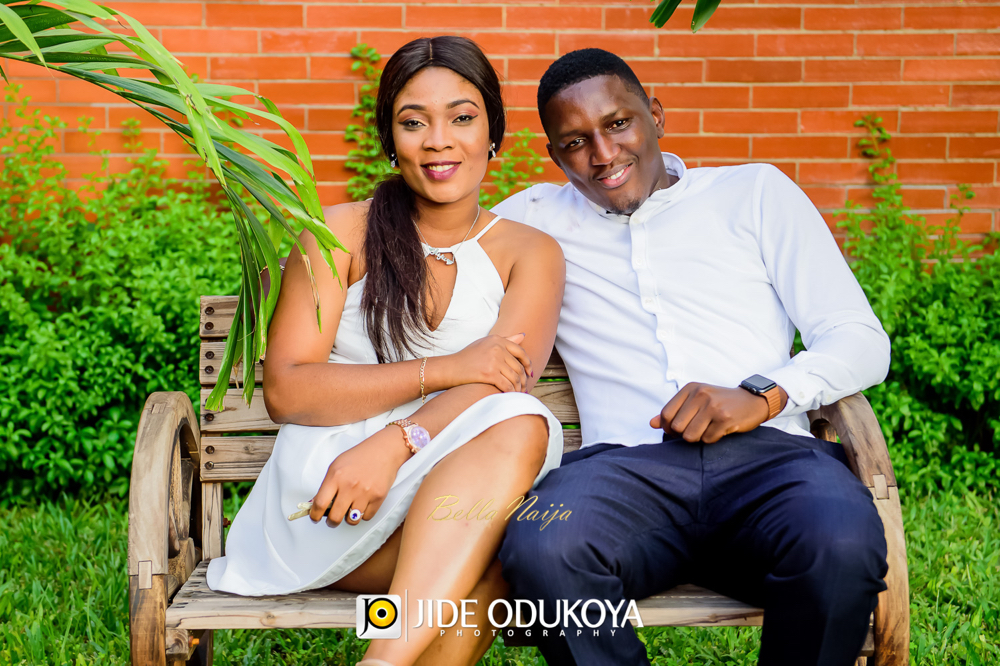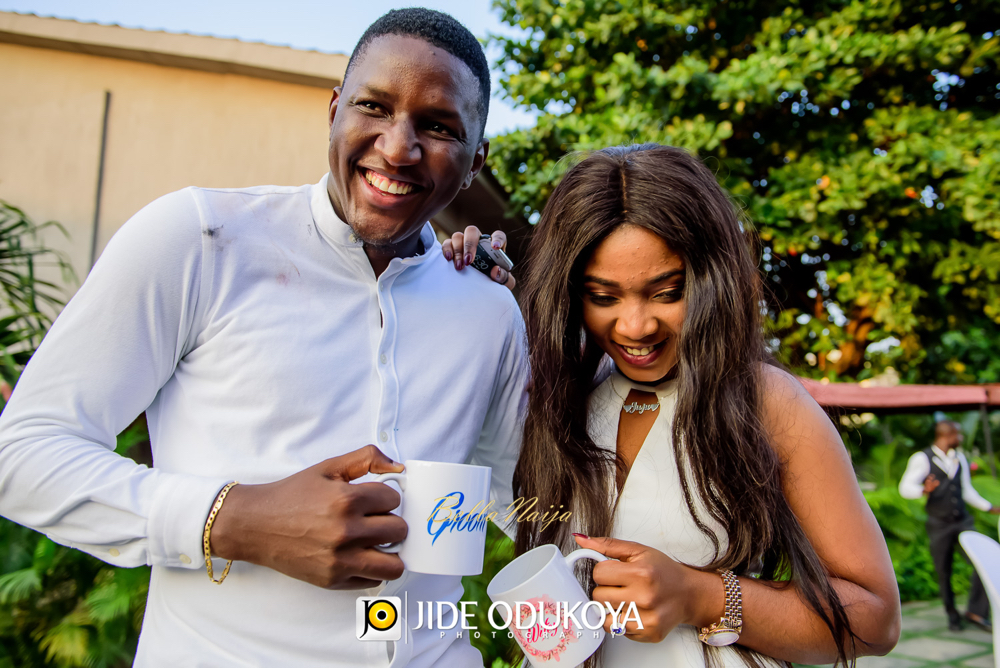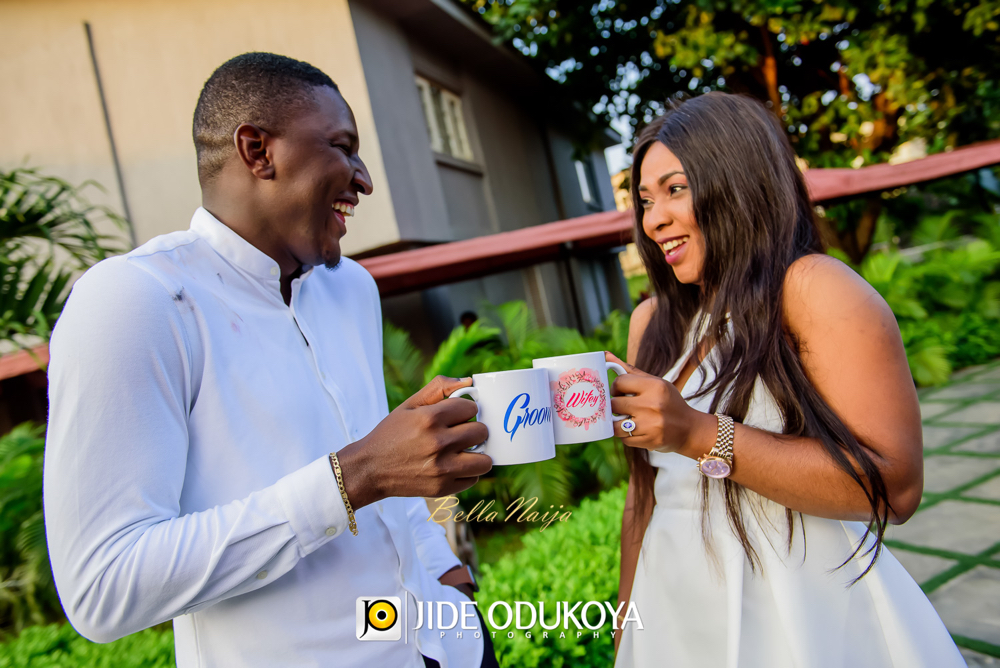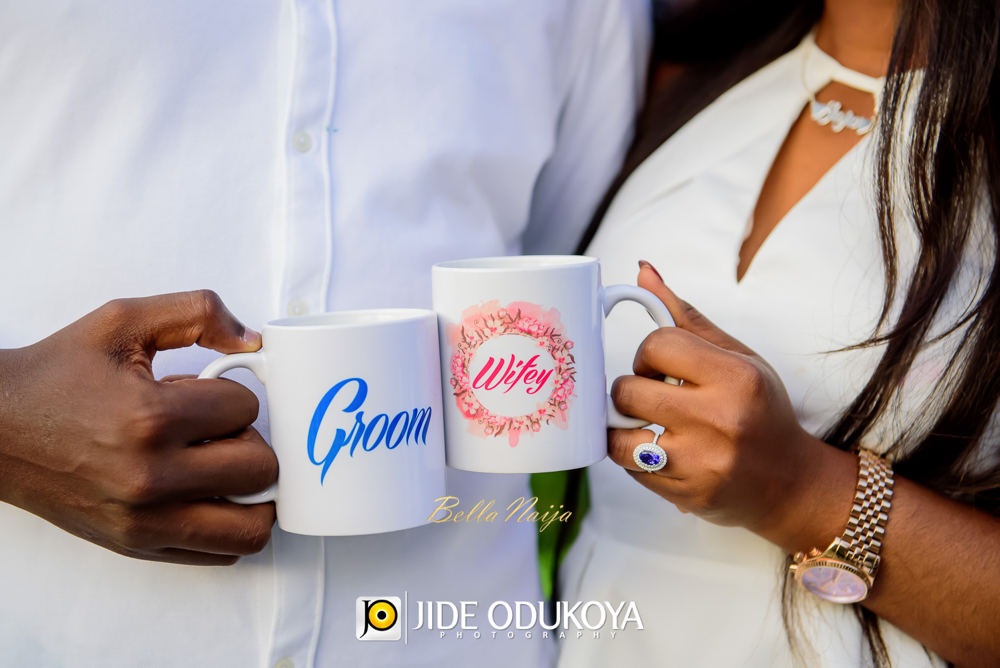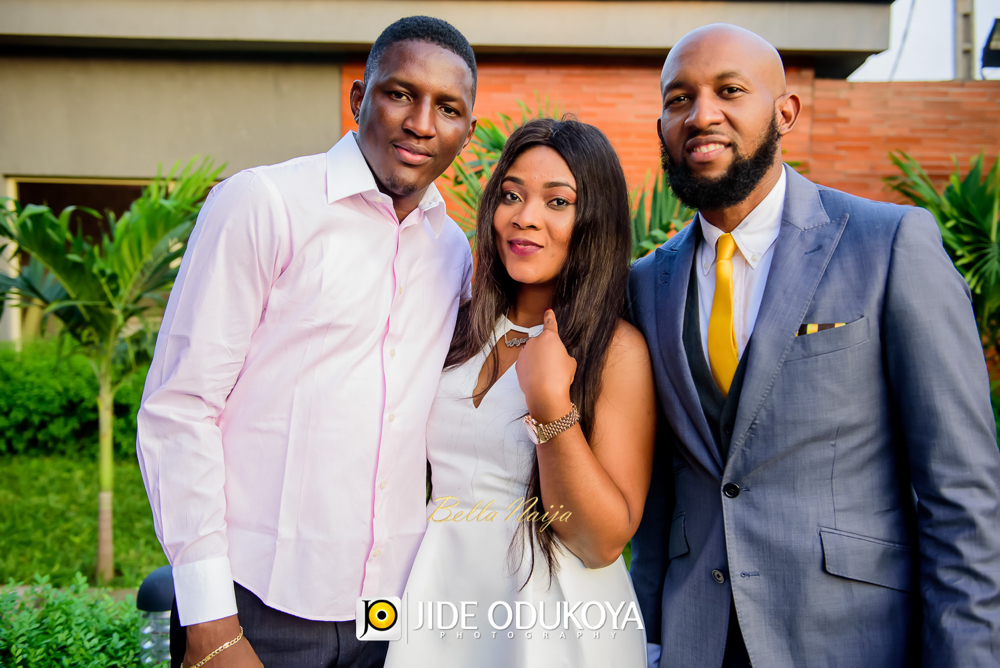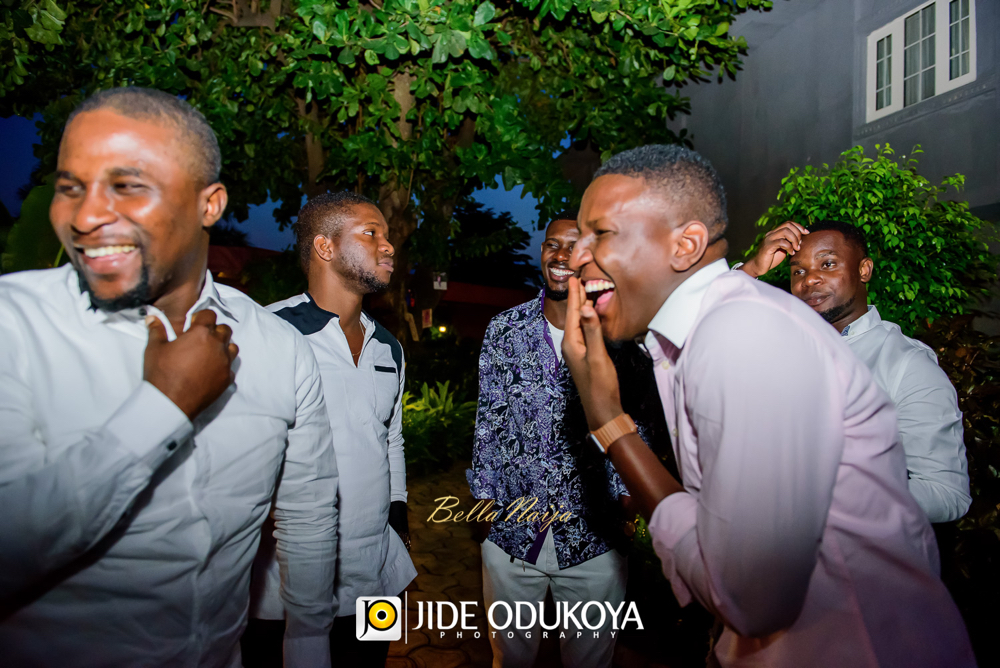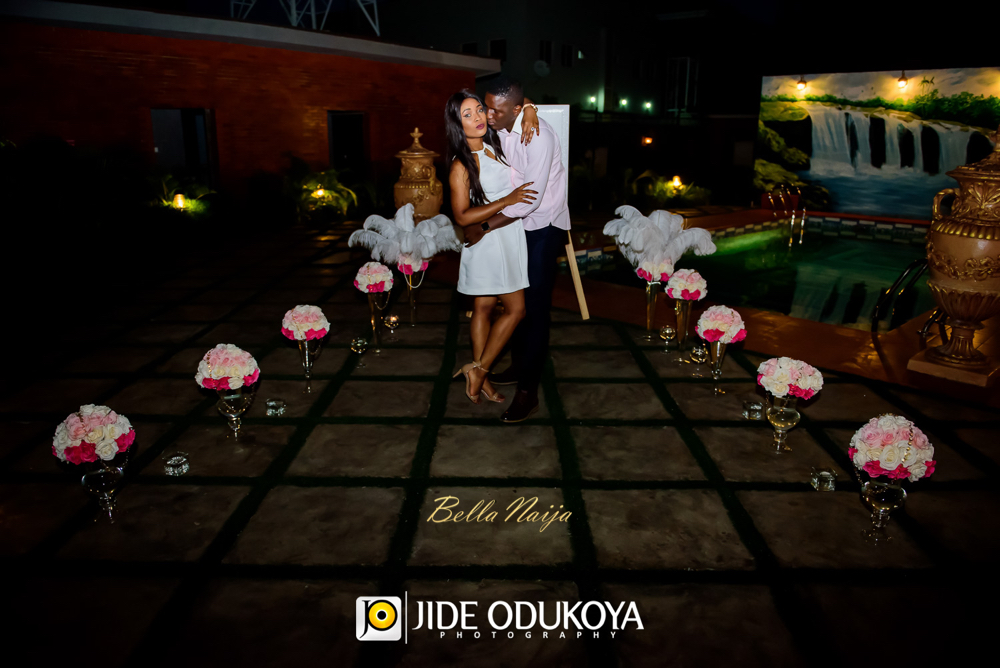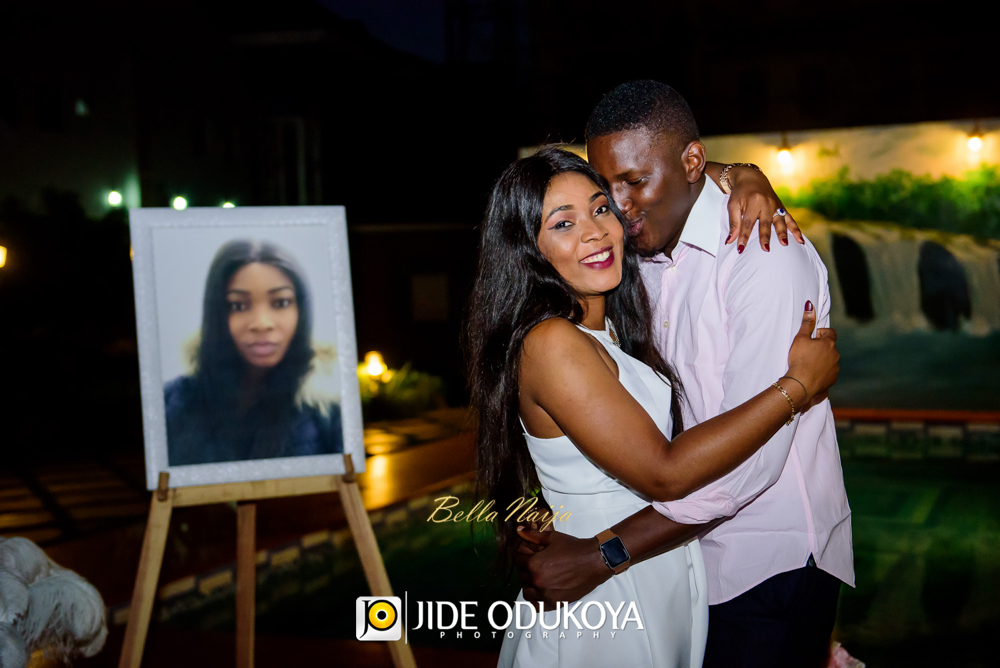 Vendors
Proposal Planned by: LoveBugs Proposals | @lovebugsng
Venue and Dinner: House of Splendor Boutique Hotel | @houseofsplendorboutiquehotel
Decor: Bidazel d Events | @bidazeldevents
Video: Timmy Davies | @timmydavies_
Photography: Jide Odukoya Photography | @jopstudios
Music: Erica Rubayi | @ericarubayi
Frames: The Image Kitchen | @theimagekitchen
Jewelry: Ayo Naledi | @ayonaledi
Bouquet: Flowers by Tori Val Jean | @flowersbytorivaljean
Ring: Rings and Bands | @ringsandbandsng