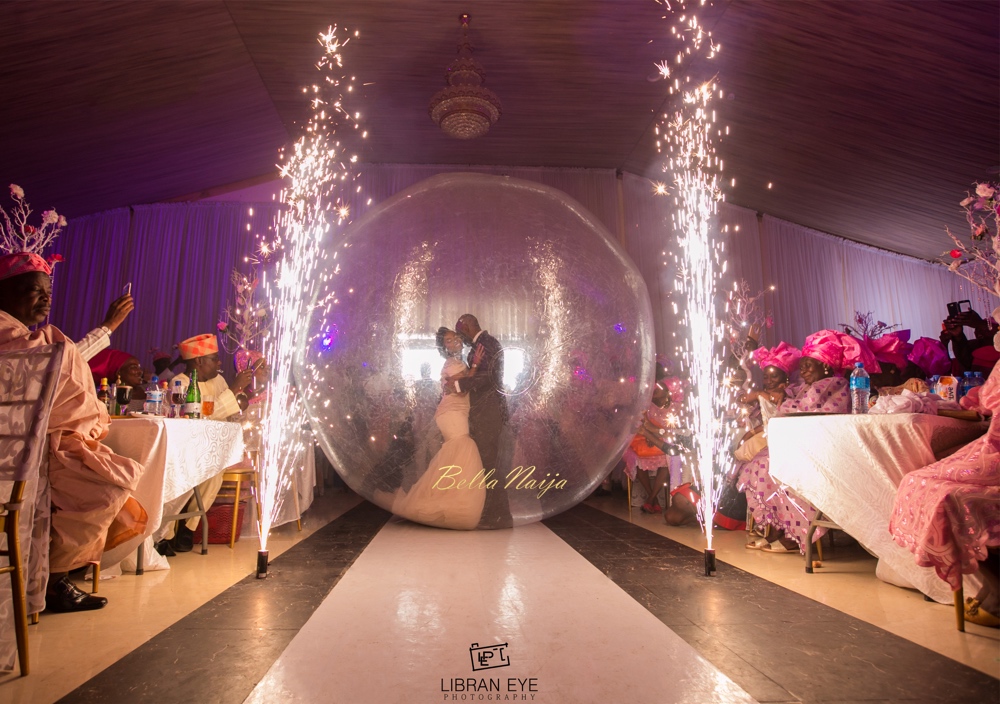 From entering the reception in a bubble to a dancefloor with a balloon ceiling, Kike and Fisayo's #DestinationIDo16 Lagos wedding planned by IPC Events was 'bubbling' from beginning to end!
The bride and groom are both beautiful and "brain boxes" – she's a chemical engineer while he's a medical doctor. Their long distance relationship led to their wedding's travelling theme, complete with (air) hostesses, a pilot MC and many custom little touches. The bride says,
I love to travel and I am always up for new adventures. I really wanted my day to be personal and during my initial brief with Mosun of IPC Events, she proposed we have a travel-themed wedding. We incorporated the travel theme into the ceremonies as much as we could. I pay so much attention to details and Mosun was right there to compliment me. Geez, she had the most creative ideas even I had to back up sometimes.

For the Hall and Décor, Mosun and her team divided the hall into three sections. First class (Bride's family – being the hosts of the day), business class (groom's family) and economy (Couple's friends) sections and the décor and ambience reflected these.Our guests got thank you notes that were designed to look like postcards while table numbered were swapped with names of cities where Fisayo and I had traveled to. Also, there was a baggage claim area outside the hall for guests to drop gifts, and a sweet escape bus which served guests desserts and drinks. The entrance also had an itinerary board in lieu of a welcome banner to show the guests details of the day. My favorite of the day was the surprise dance floor. IPC Events and Ball Events Decor gave us a truly unique dance floor art showing both of our cities and the distance we travel to visit one another.
The couple had their traditional engagement, Nikkah and reception all in one day, which was a strategic cost effective move on their part – scroll down to see more of their advice for couples getting married!
***
Wedding Photography: Libran Eye Photography
Pre-Wedding Photography: Oyemi Photography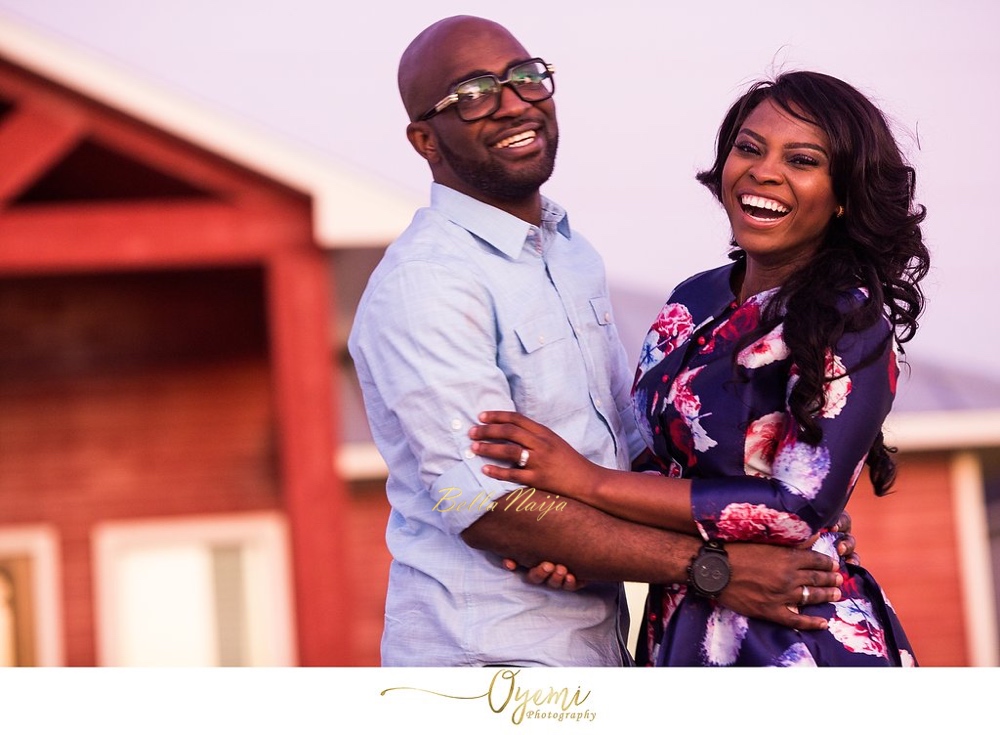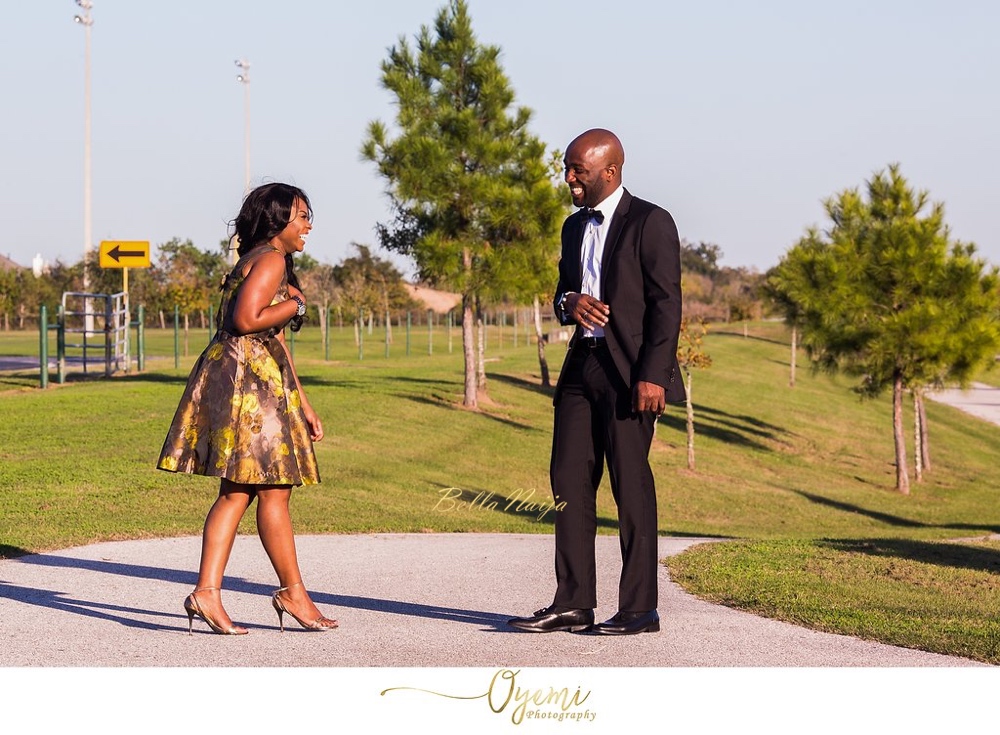 Pre-Wedding Photos | Oyemi Photography
How We Met
From the Bride, Kike
A friend of mine sent me a message asking if I was single. At that point, I was not really looking so I said yes and asked why. She mentioned this long-time friend of hers and her husband whom she would like for me to meet. I asked who he was, his religion, what he does, where he lived etc. Initially, I was reluctant because he was lives in NYC and I live in Houston but I figured why not and I got his pin. Well, in between the thousands of miles of traveling back and forth, numerous phone calls, Skype messages and moments that I will forever cherish, here we are. Today, I am married to my best friend, my brother, my baby daddy, the most annoying person I know, my gist buddy (well, I force him to listen) and everything I ever prayed for in a life partner and more.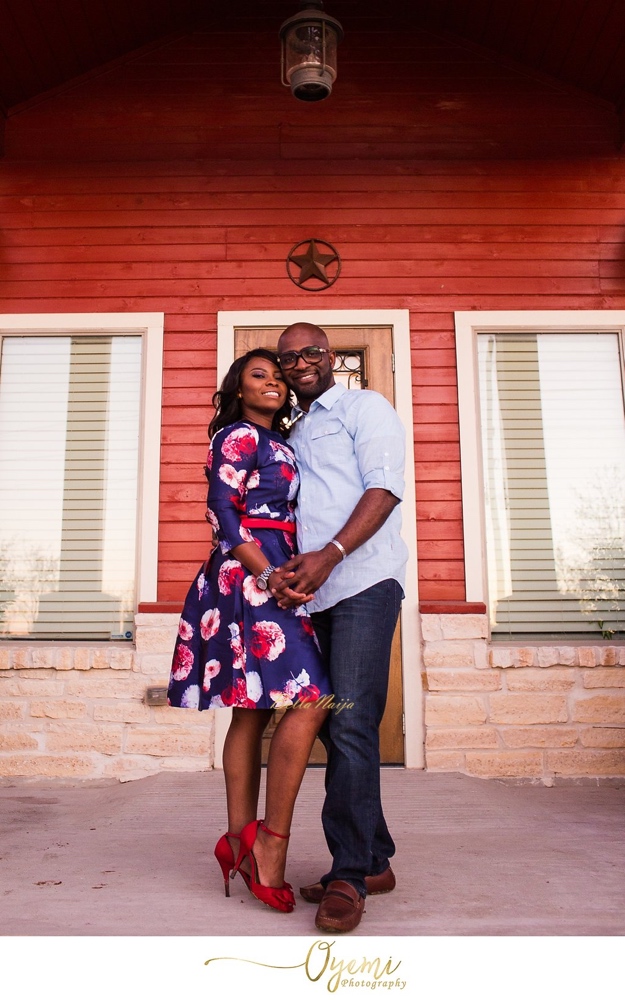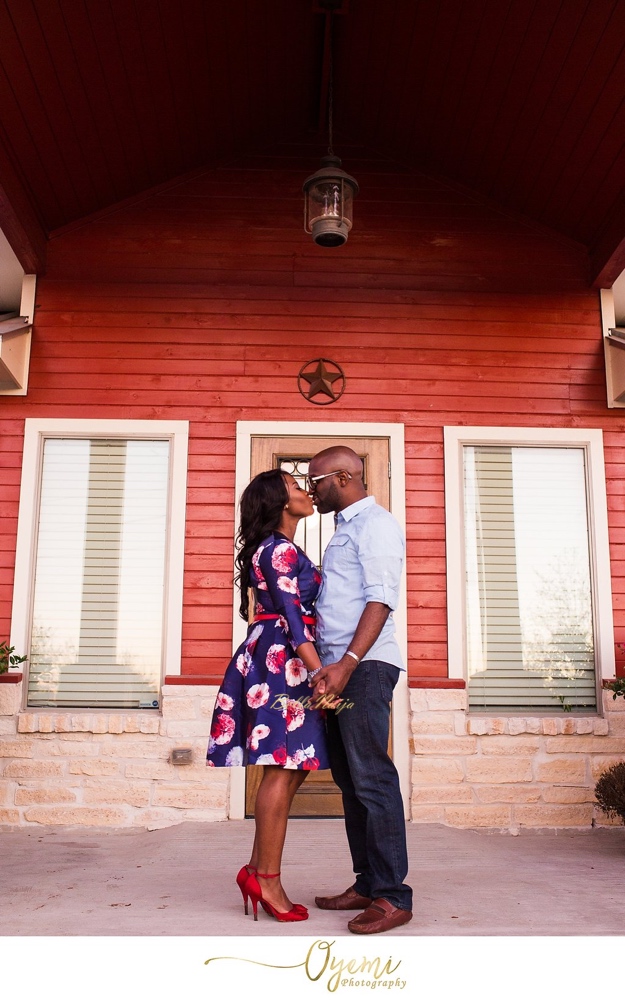 From the Groom, Fisayo
I was visiting Nigeria and happened to tell my friend Wolesola I was in search of a would be better half. She mentioned having a Muslim friend but did not know if she was single so I asked for her picture and I was immediately attracted to her. When Wolesola sent Kike a message, I was even more impressed that the first thing she asked was "is he a Muslim?" After our first conversation I knew she was the one and would always be the only one.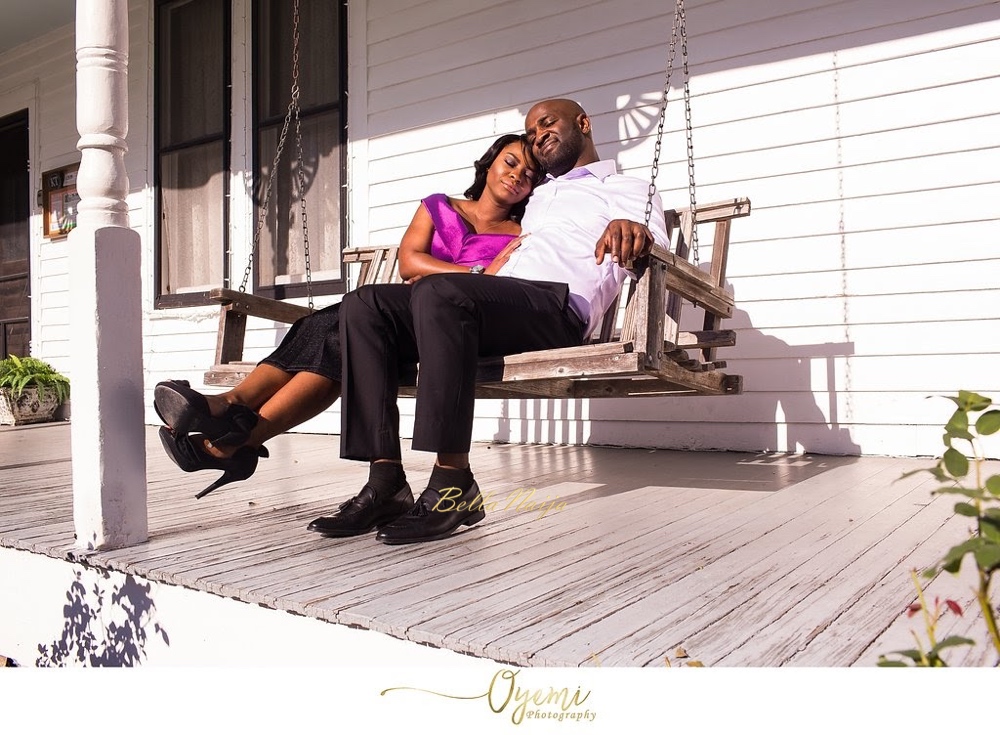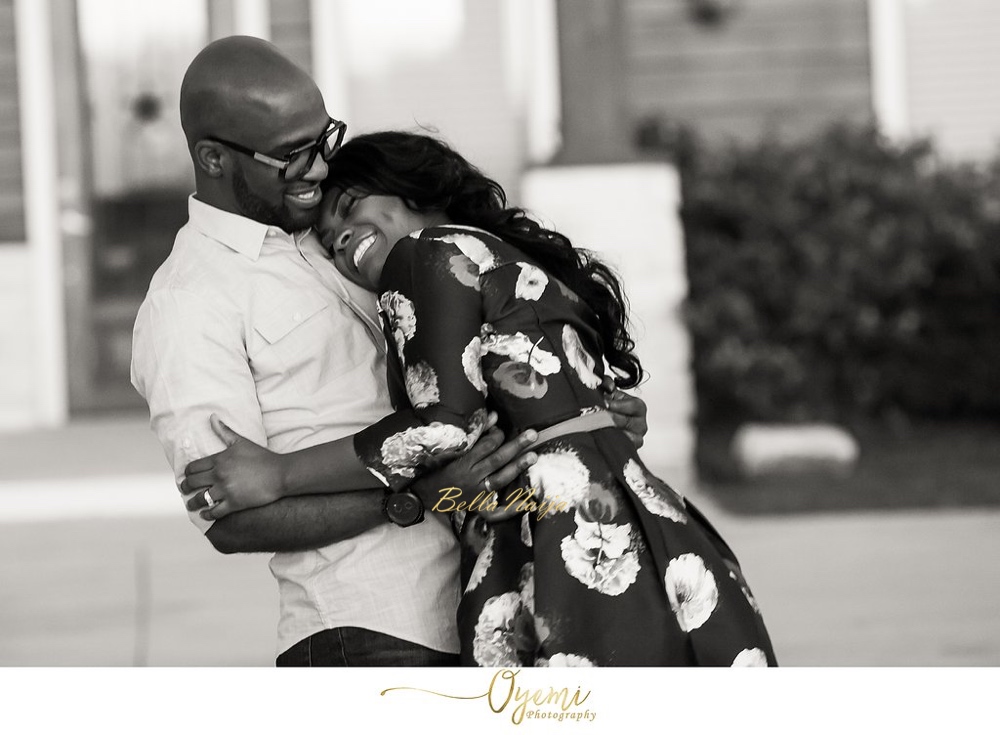 How He Asked
From the Bride, Kike
Well, the proposal was simple and there was no serenre ooo *side eyes*.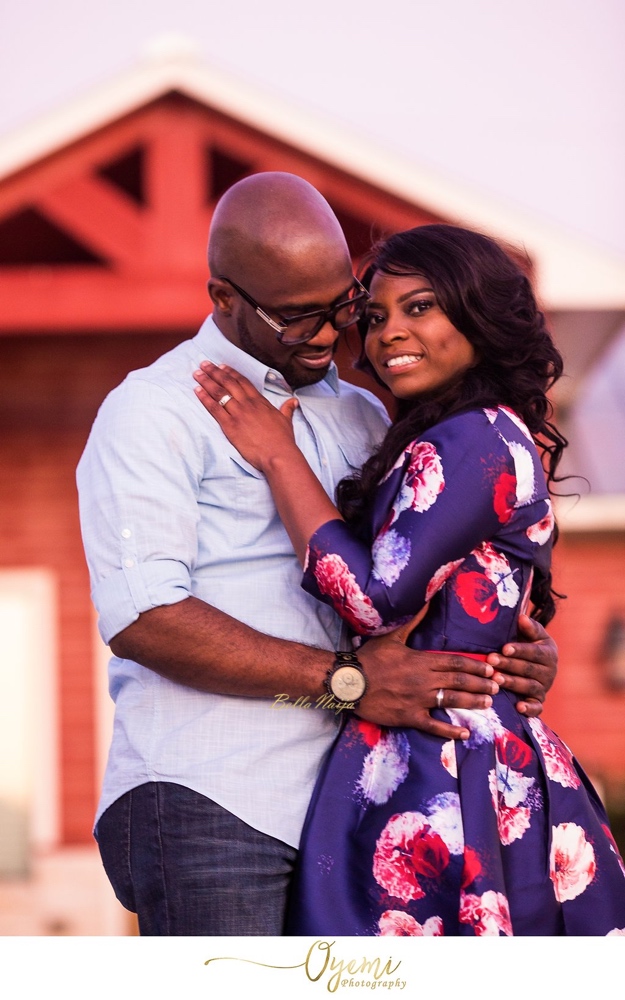 We had talked about our plans for the future so I knew it was going to happen at some point but I did not know when. So, one weekend I was in NYC, we planned to go on this cruise which we had gotten tickets for like a year before then do dinner afterwards. During dinner, he asked if I wanted his fashion ring and in my mind I was like really??? Heck no… Few minutes after, he was like "OK, here's your ring!" Seriously, that is how it happened. There was no "boy kneels down moment and asks" #lesigh!
Of course, I accepted the ring and the rest they say is history.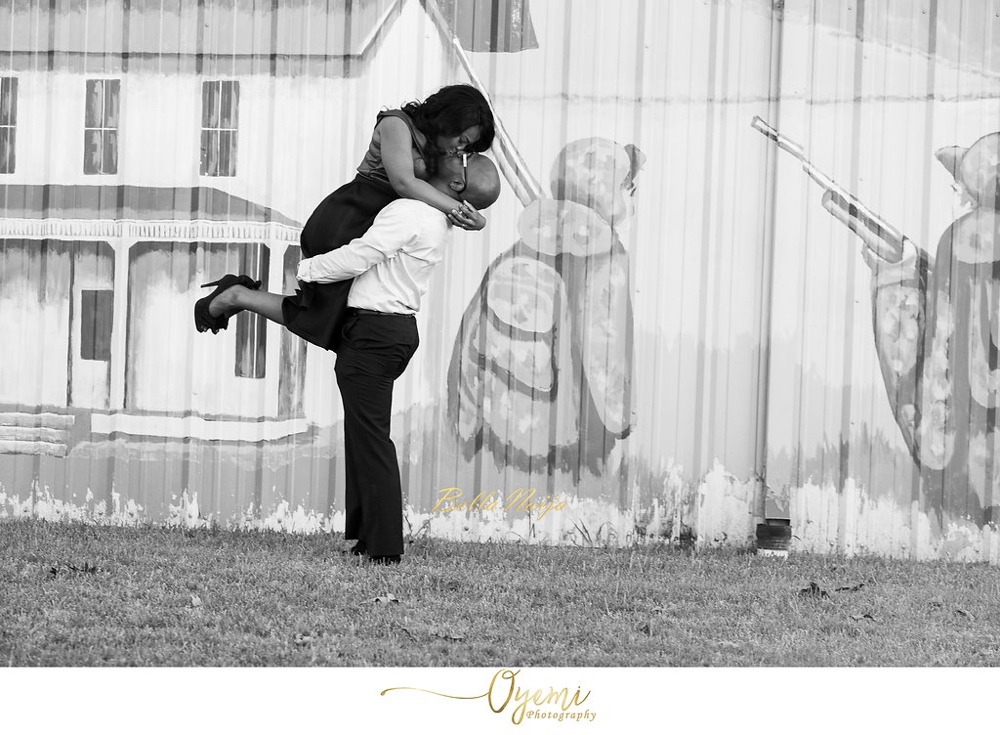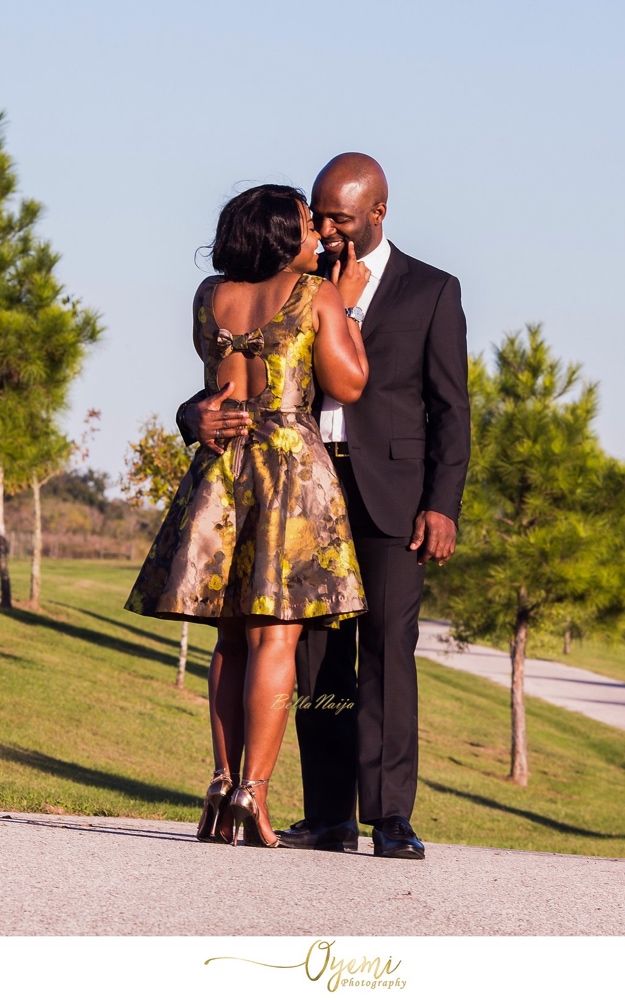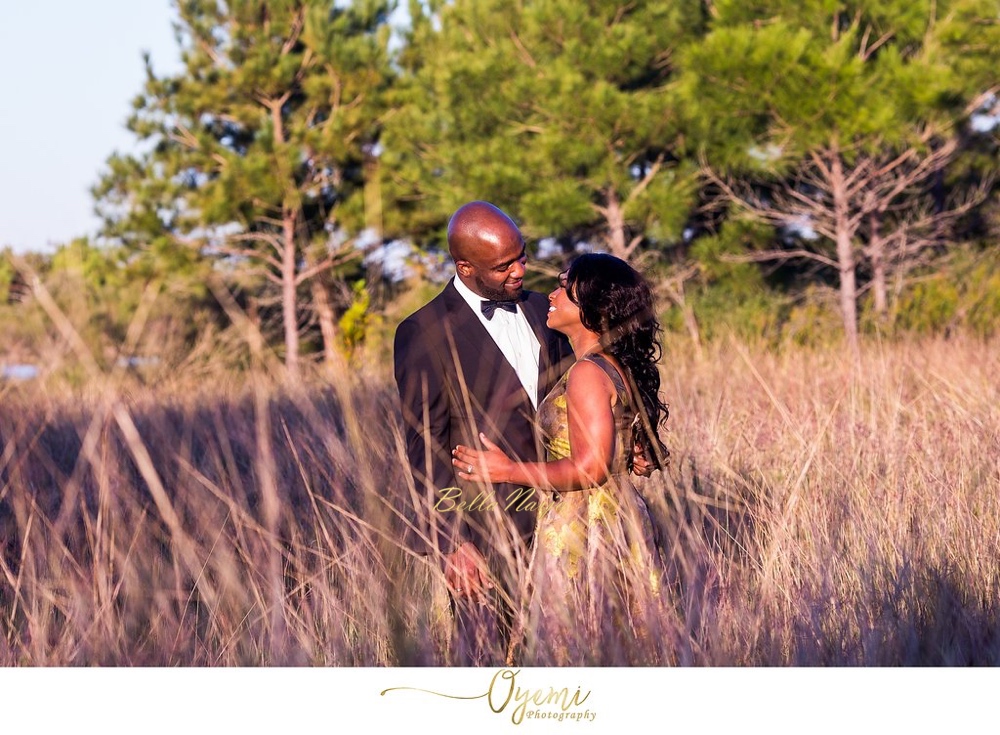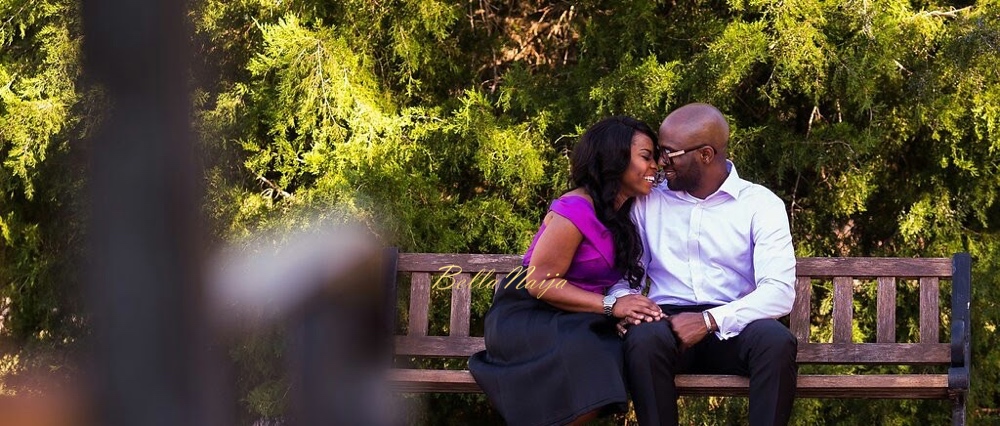 Advice for Intending Couples
Pray! I know it sounds cliché. I mean, who wouldn't but seriously do it! Not just about the wedding day but for the marriage itself.
Hire a planner. Ok no, hire IPC Events. So many details were involved in this wedding and I could not have possibly done it without the awesome team at IPC Events. They worked tirelessly and passionately even as I gave them a lot of stress.
My favorite is to make a reasonable budget. People always tell you to make a budget and stick to it but seriously except that budget is fat, it will be hard if it is not reasonable. Be open to options, have your planner get lots of quotes and never be afraid or shy to negotiate. Think about ways to save money; do some DIY or consider having a one day ceremony.
Decide what is/are important and place more emphasis on those things. Everything cannot be perfect.
Relax and enjoy your day! Come on…it's just a day or two.
Wedding Trailer | The Wedding TV
Reception | Libran Eye Photography  – #DestinationIDo16!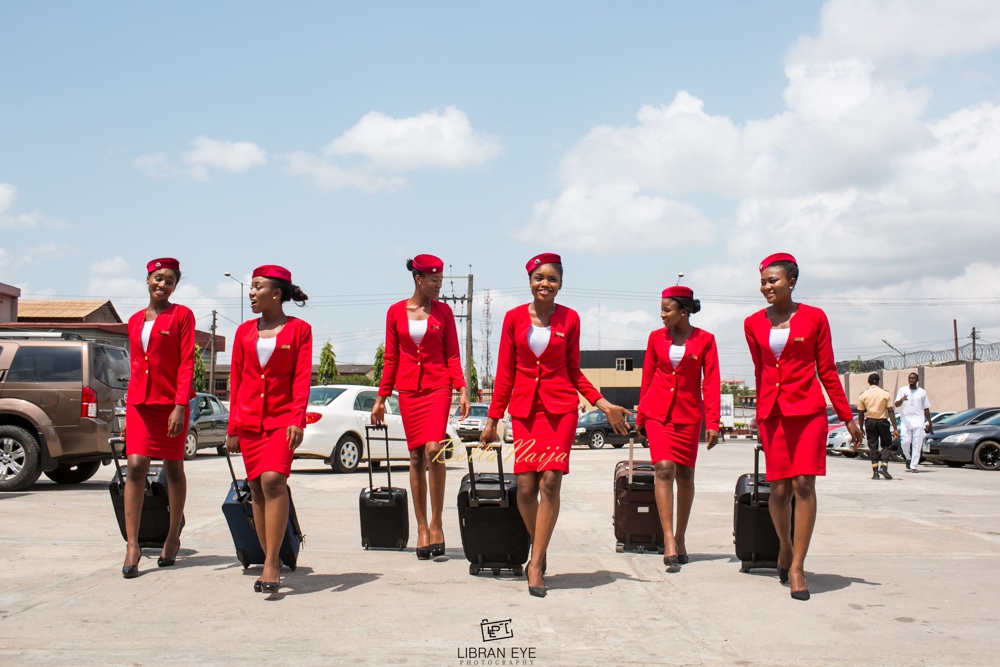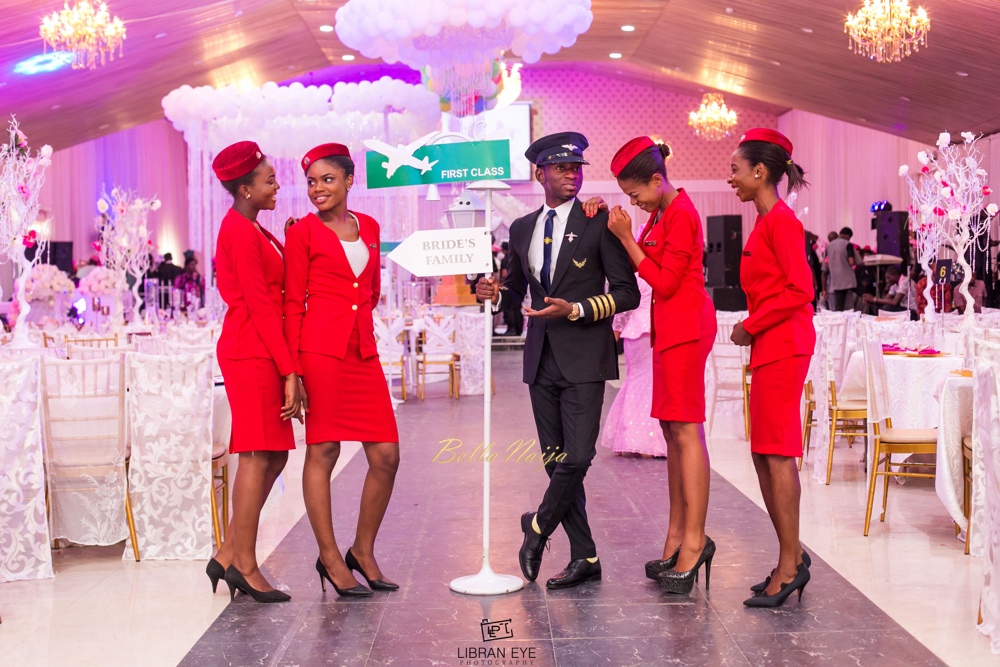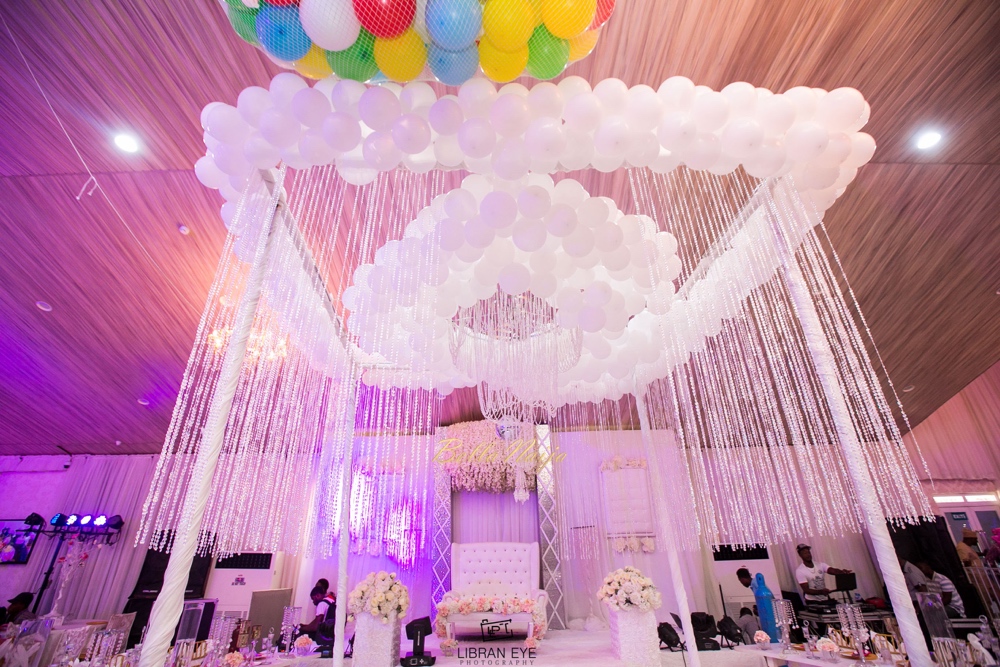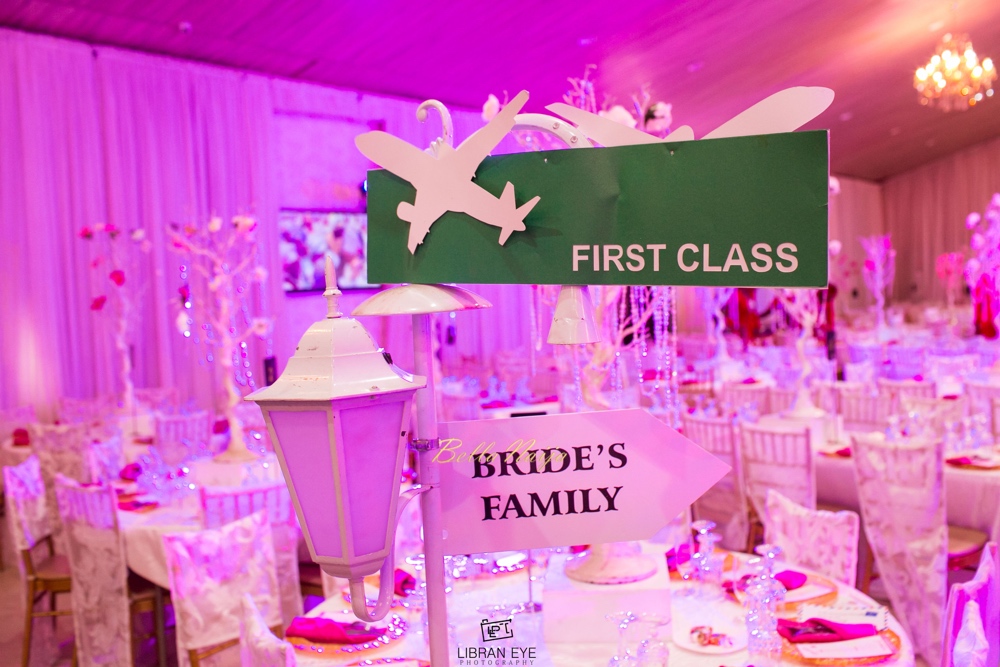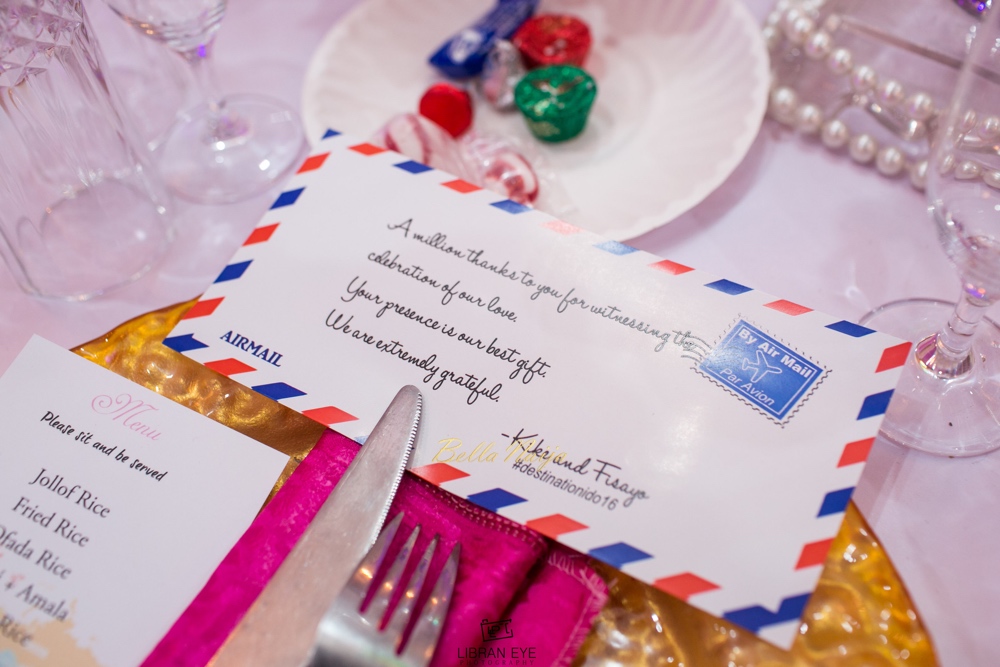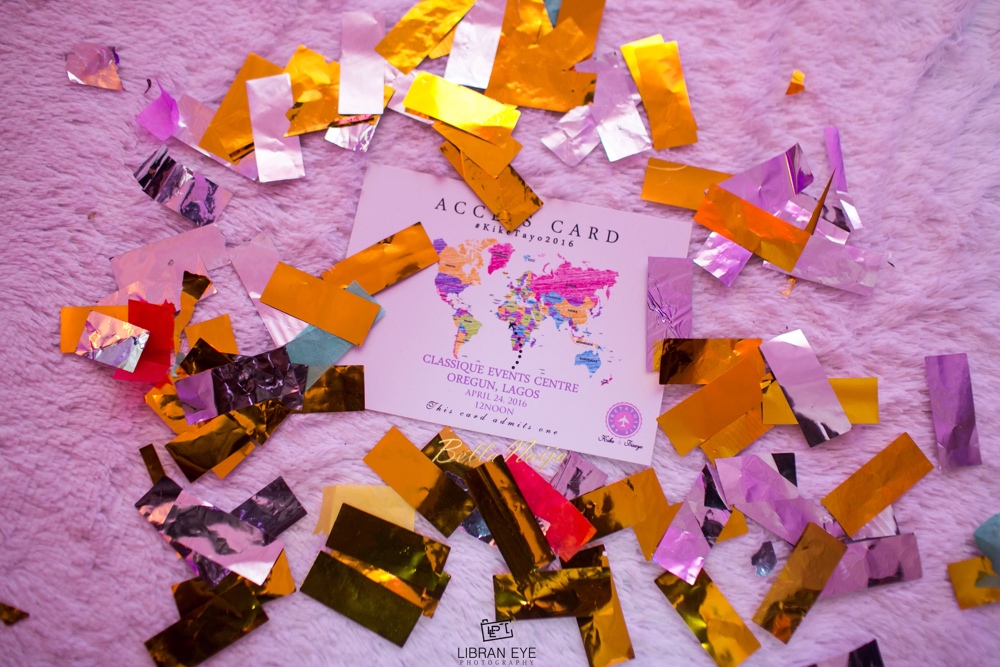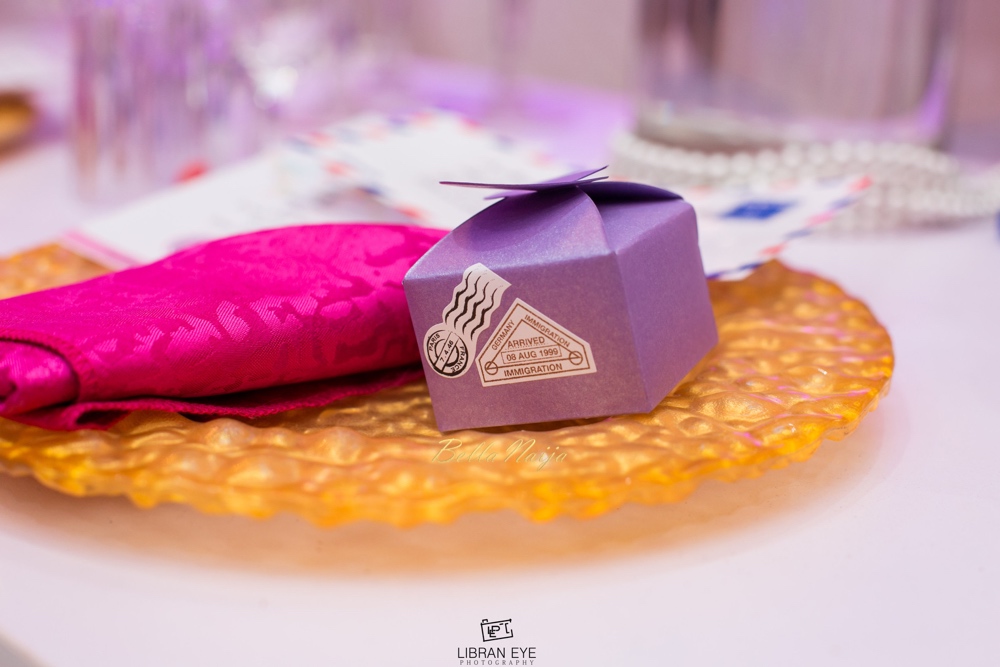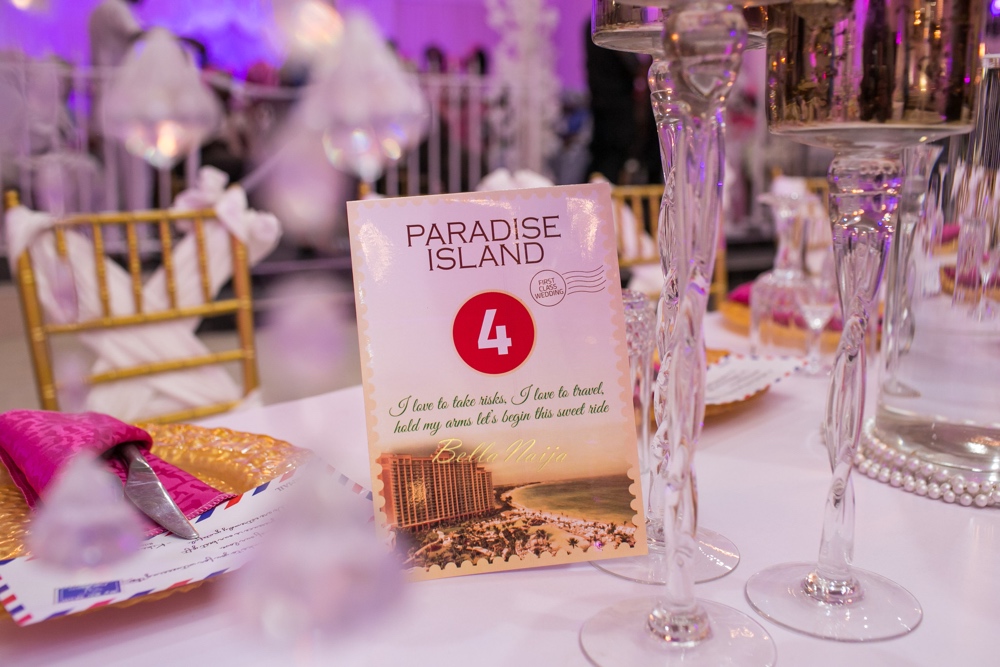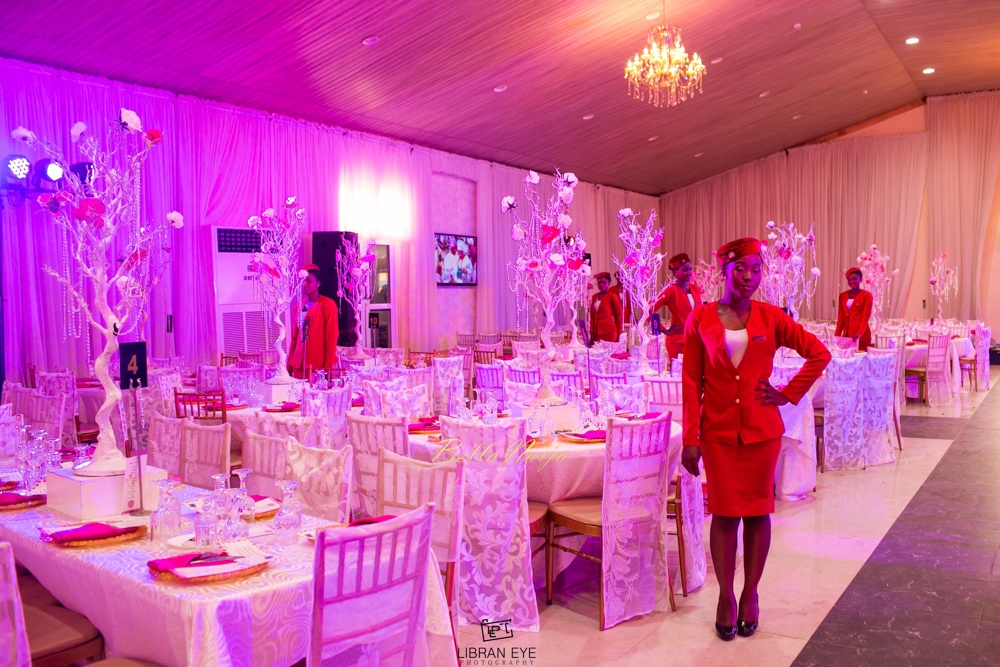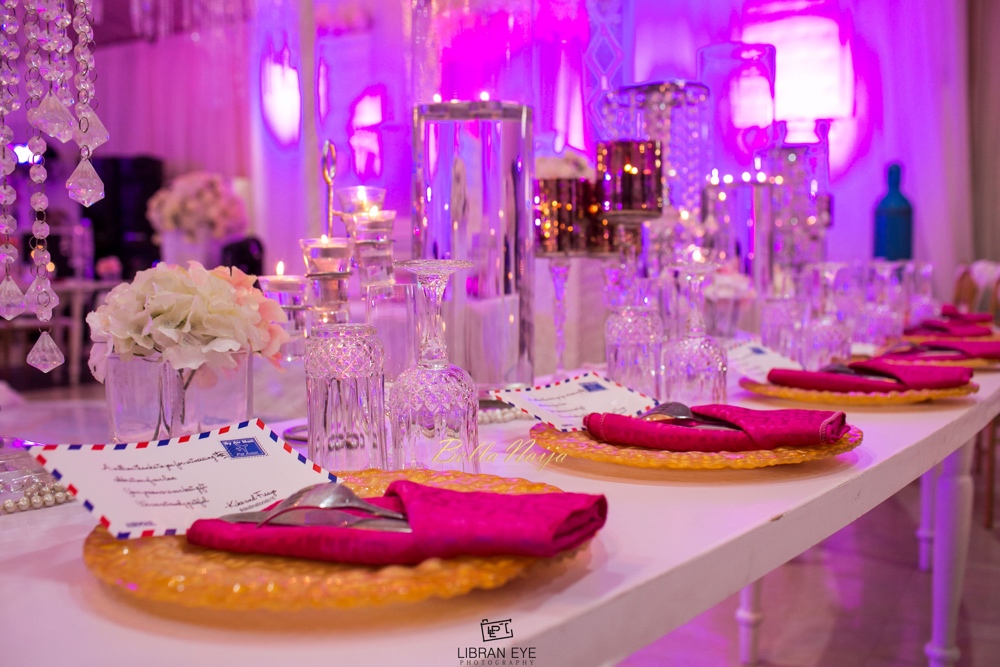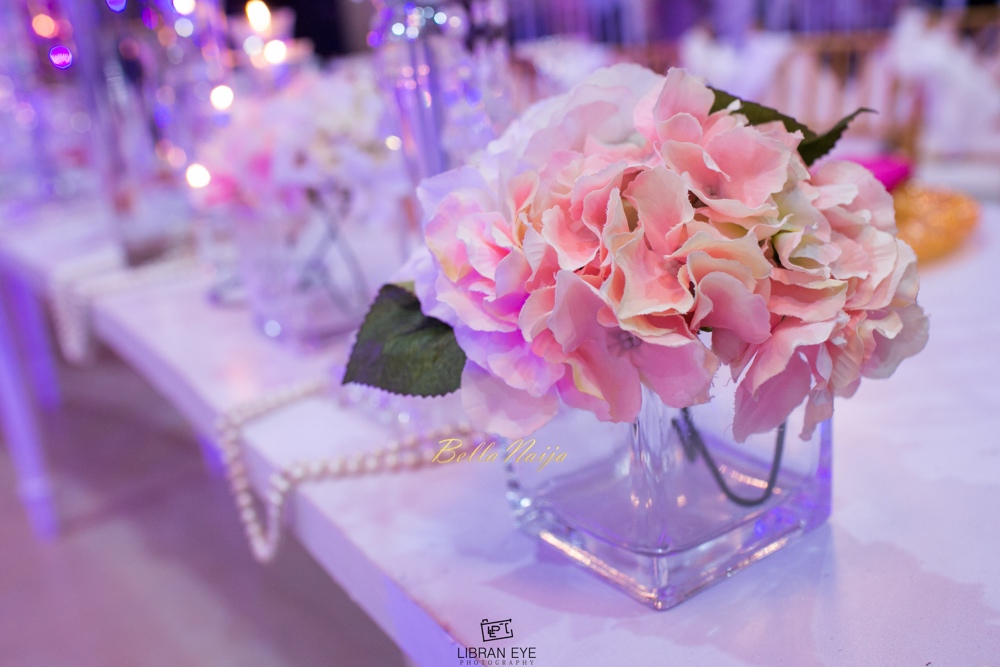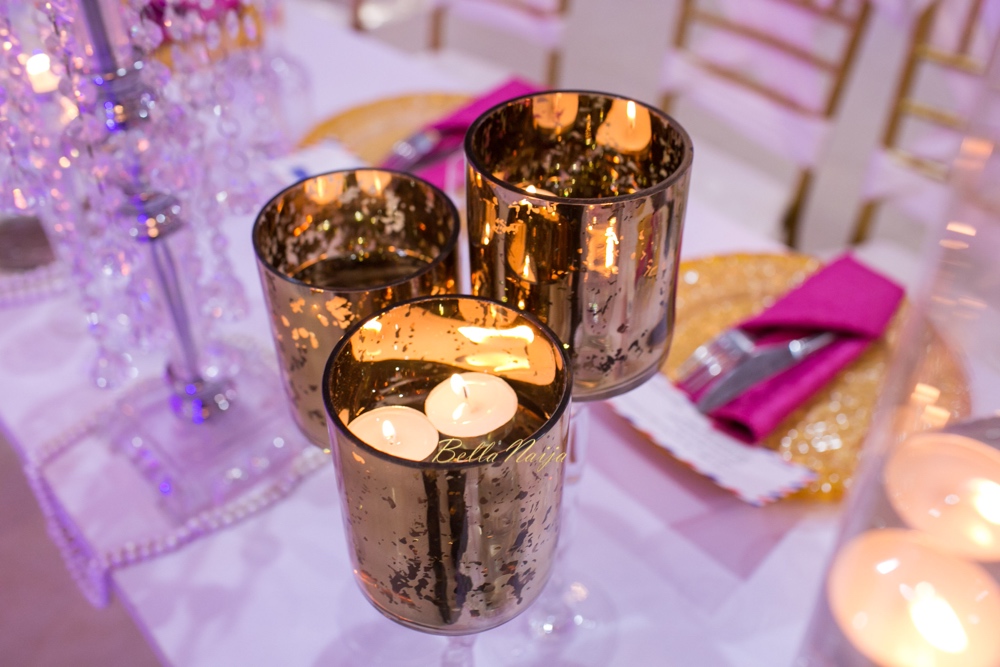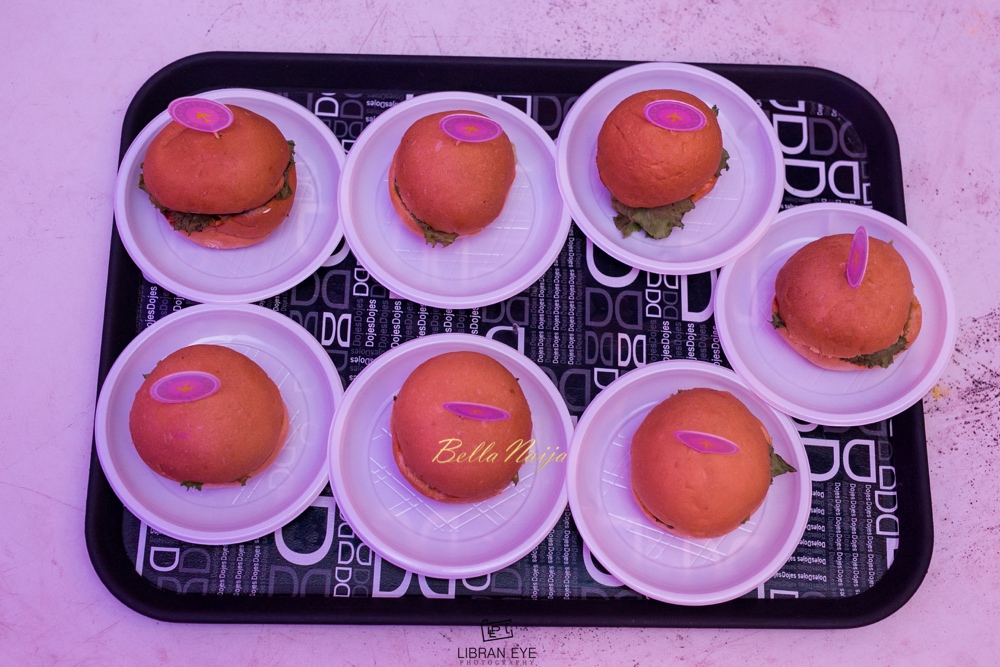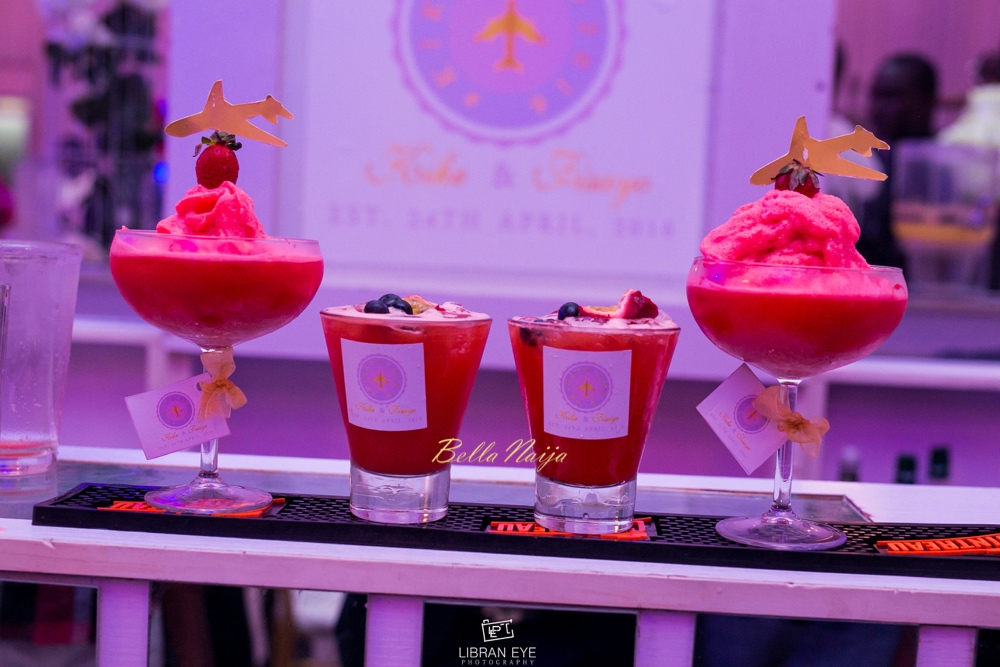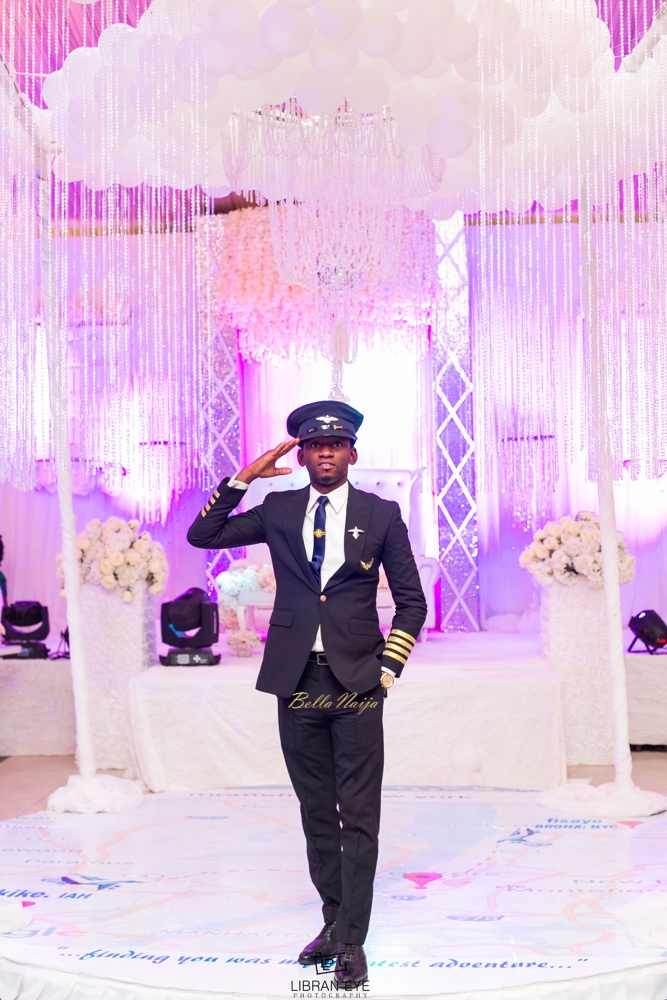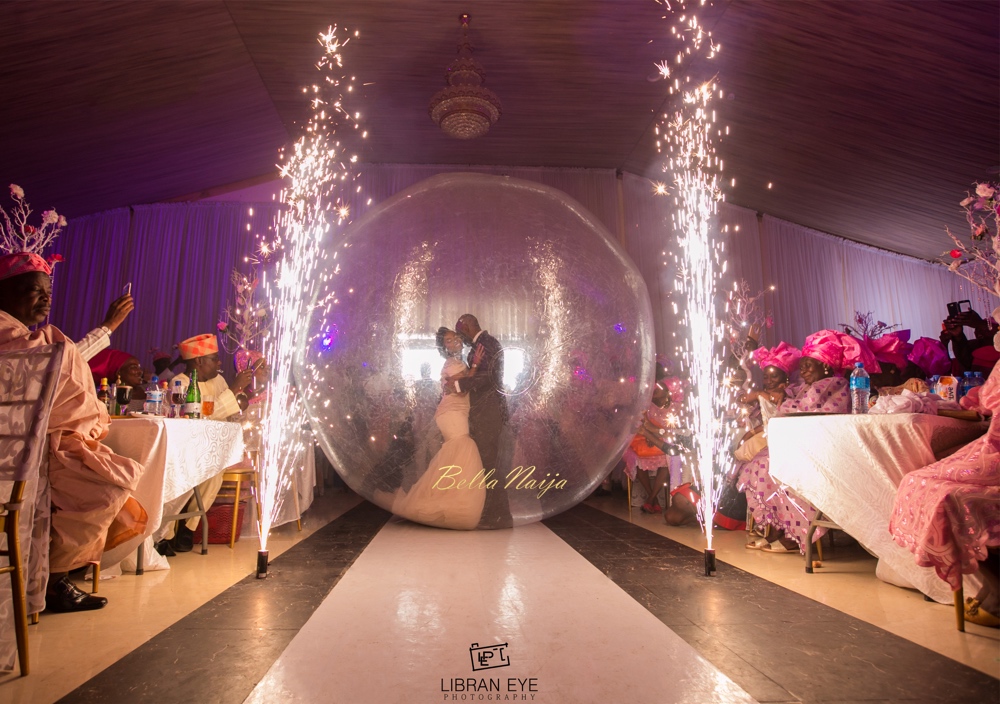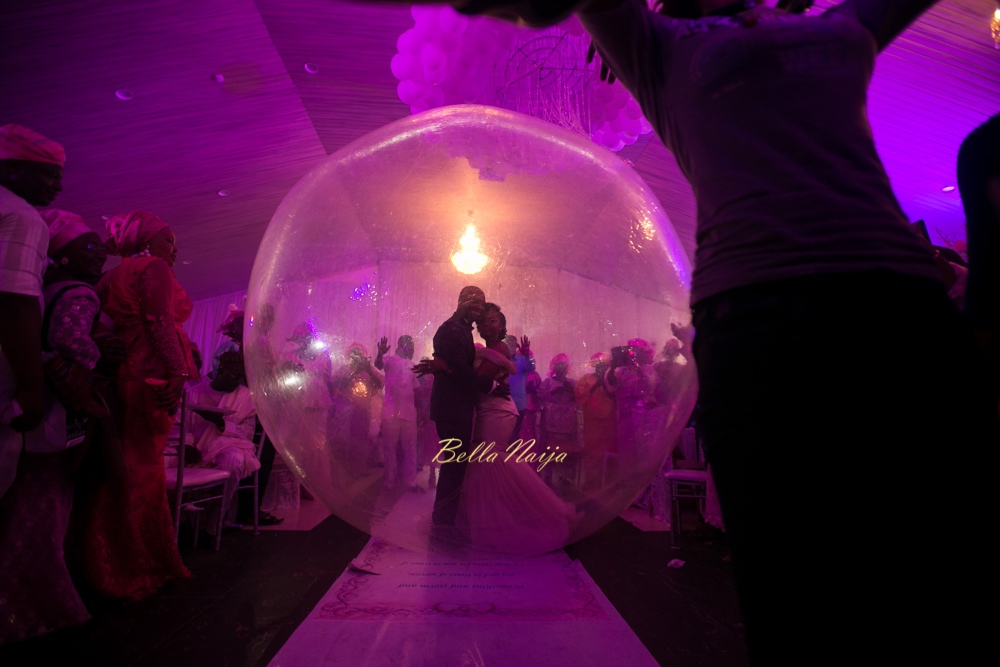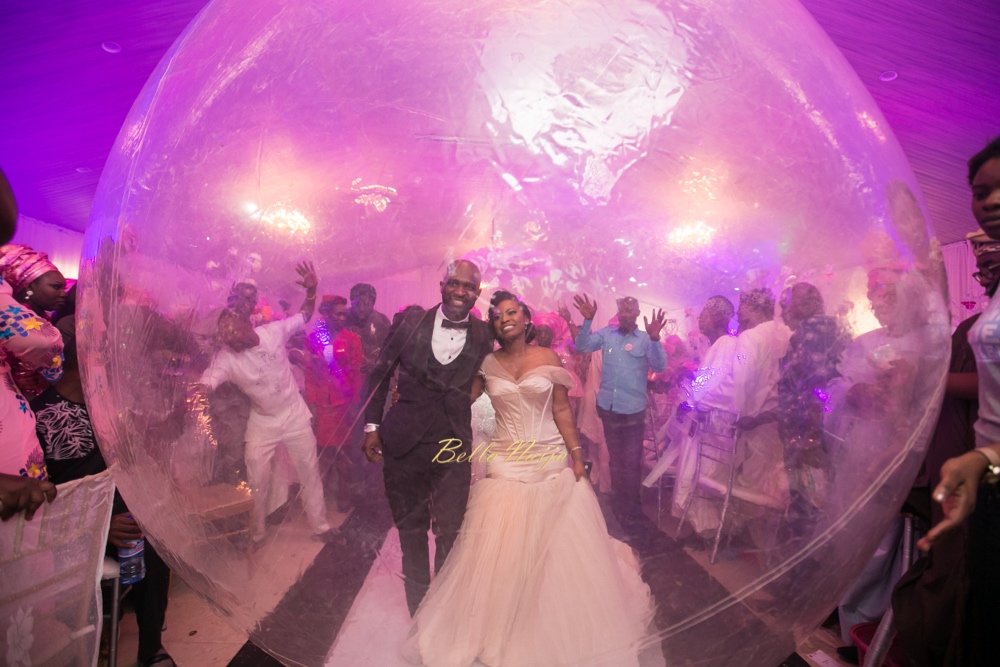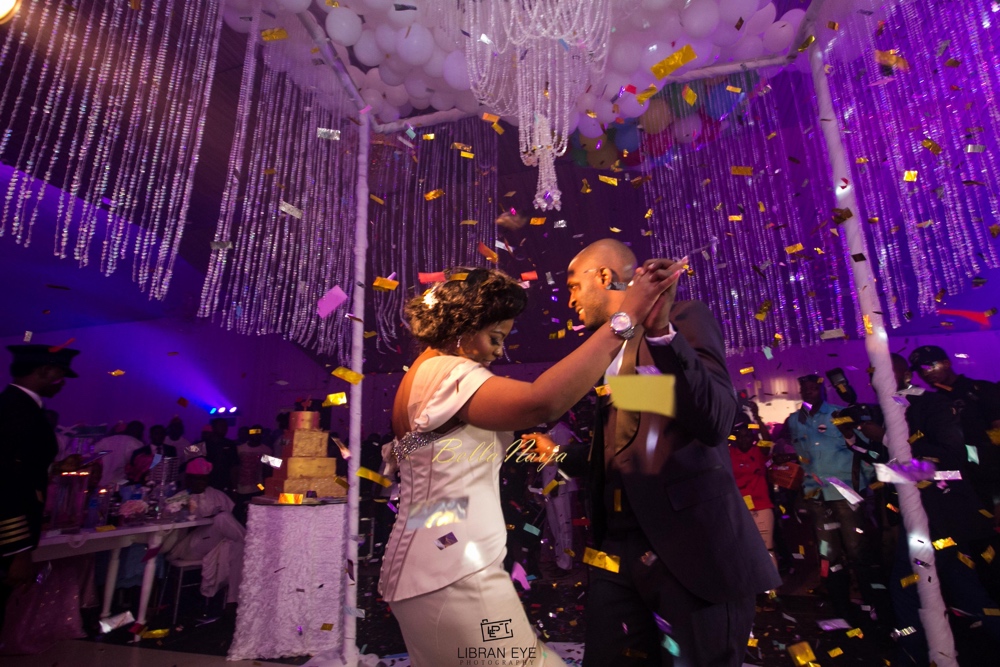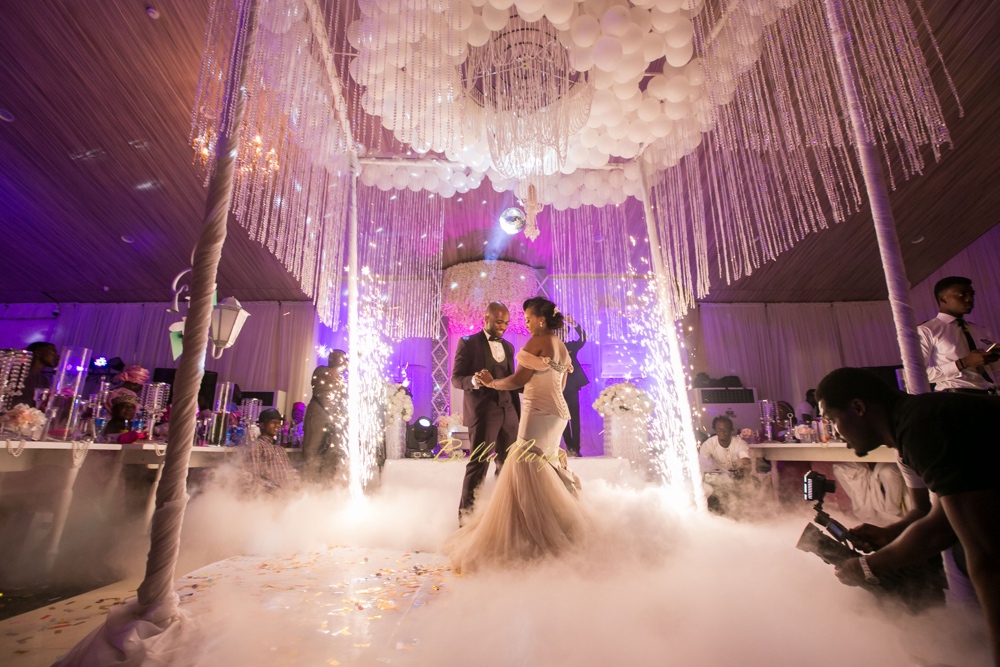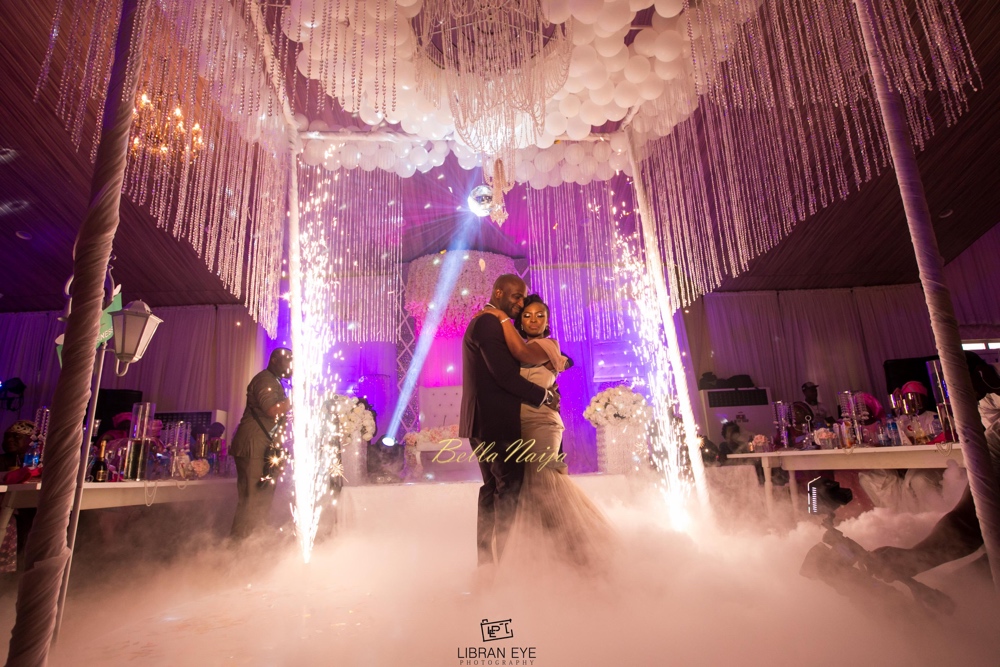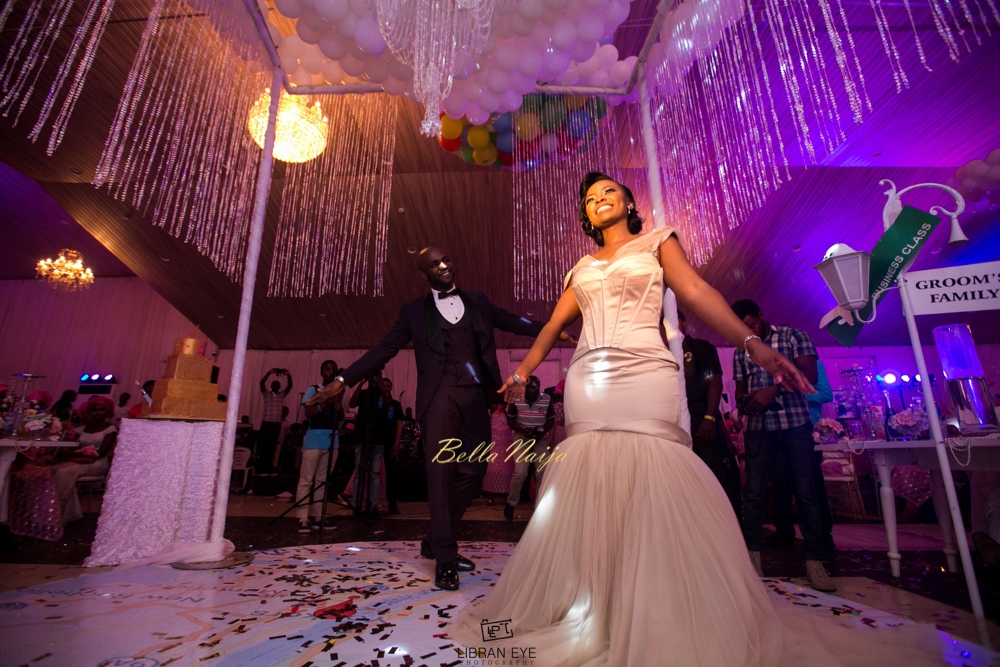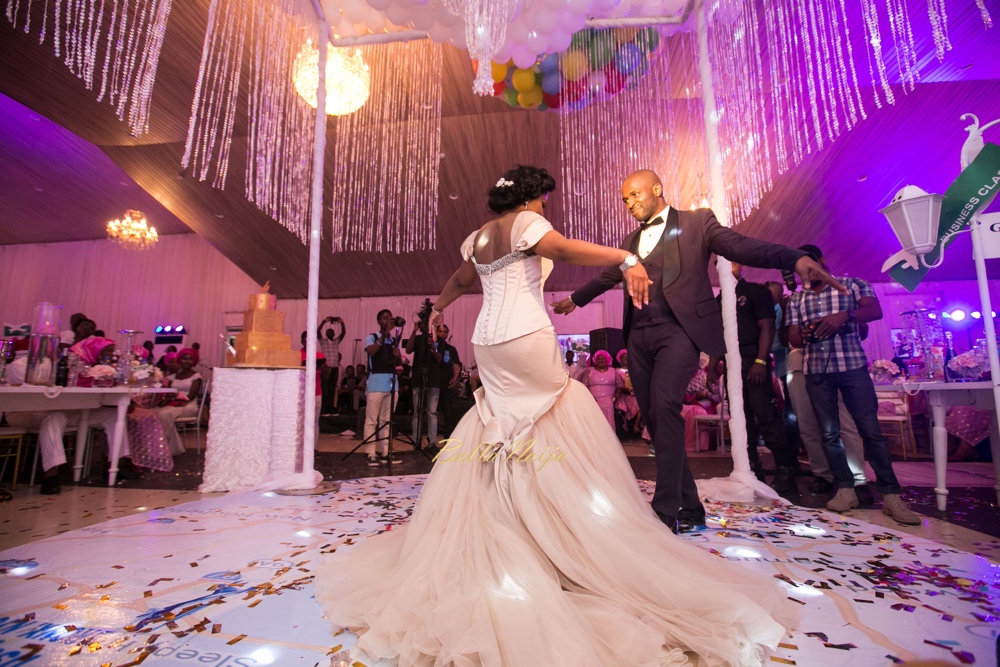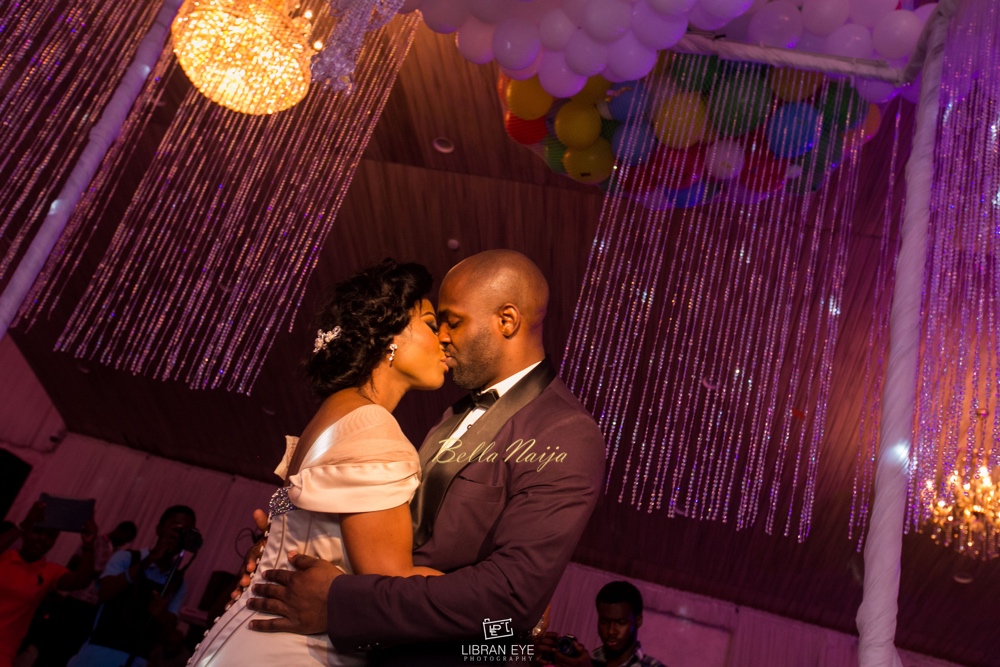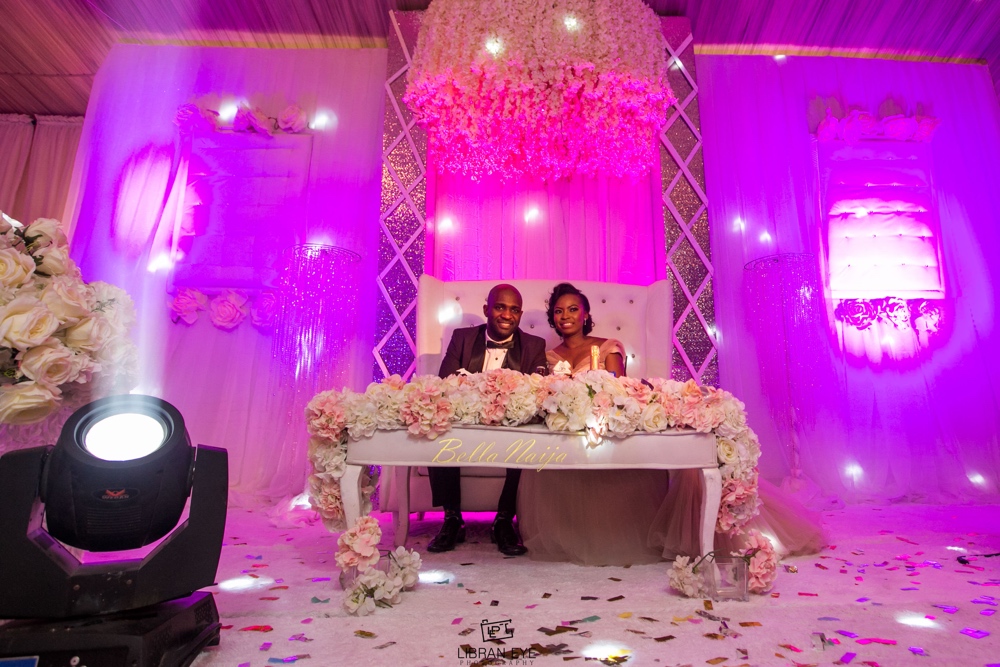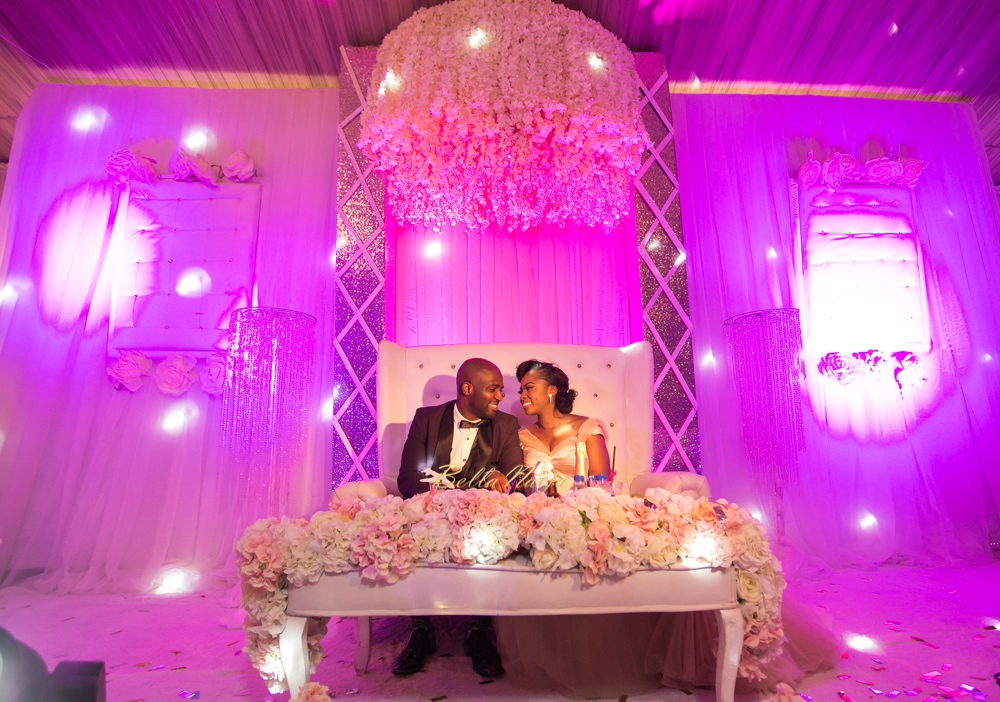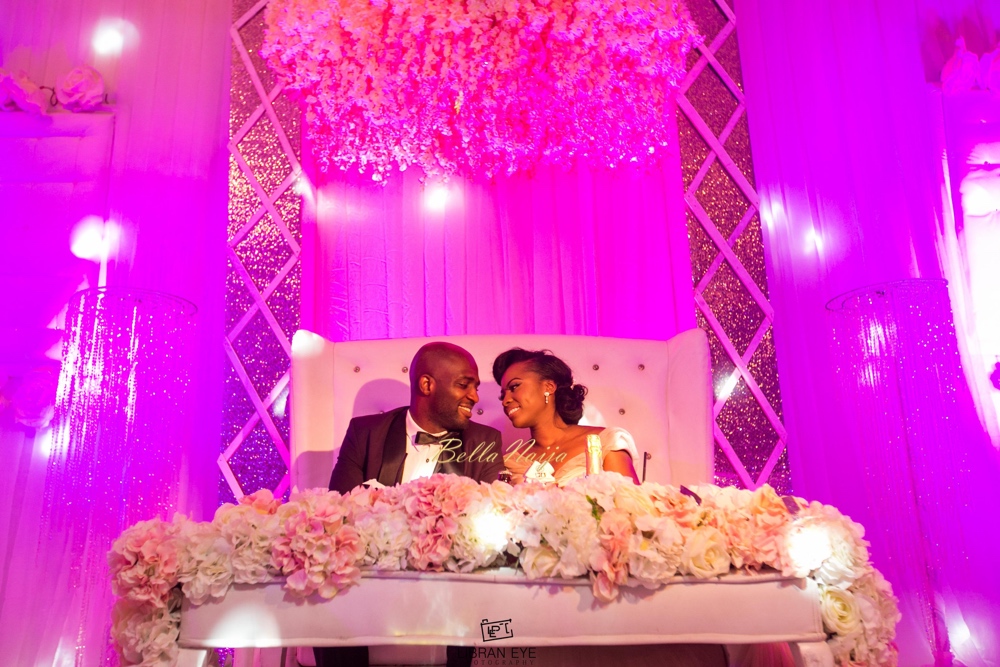 "The baker had a simple airplane logo on the cake to fit our travel theme."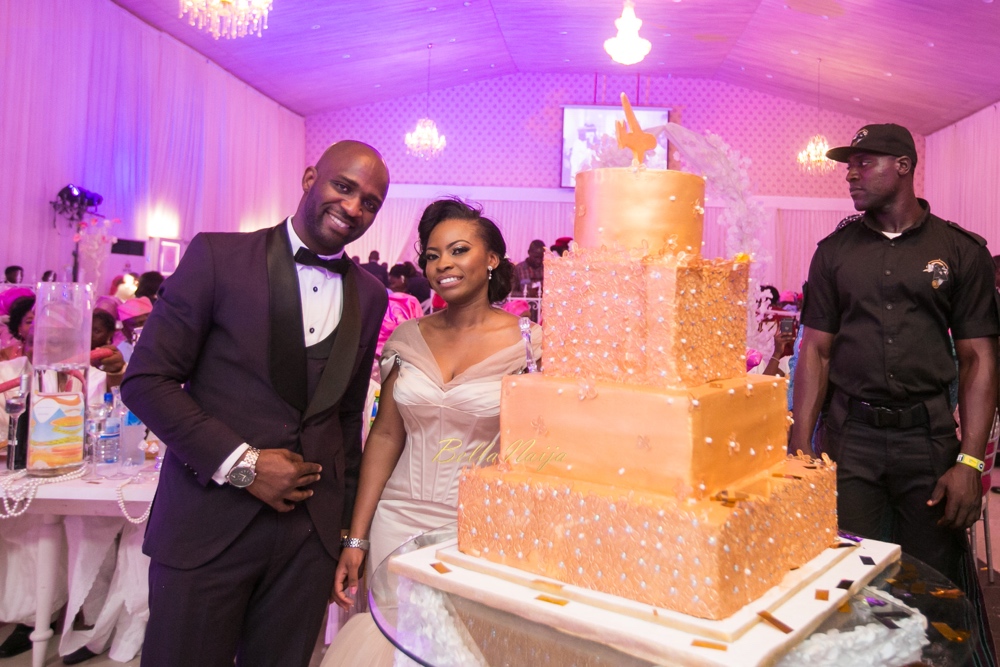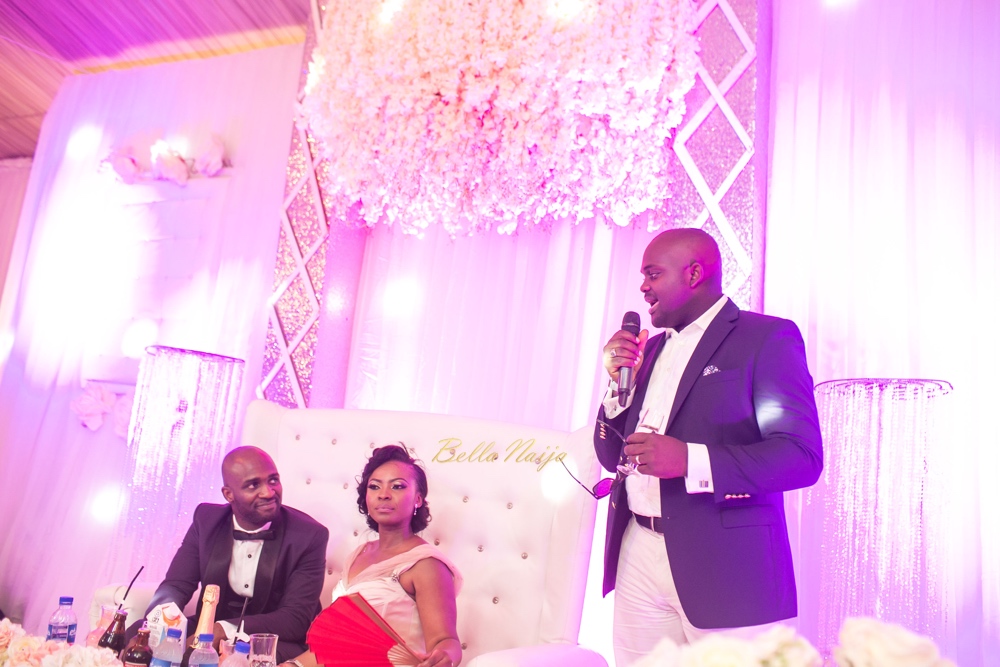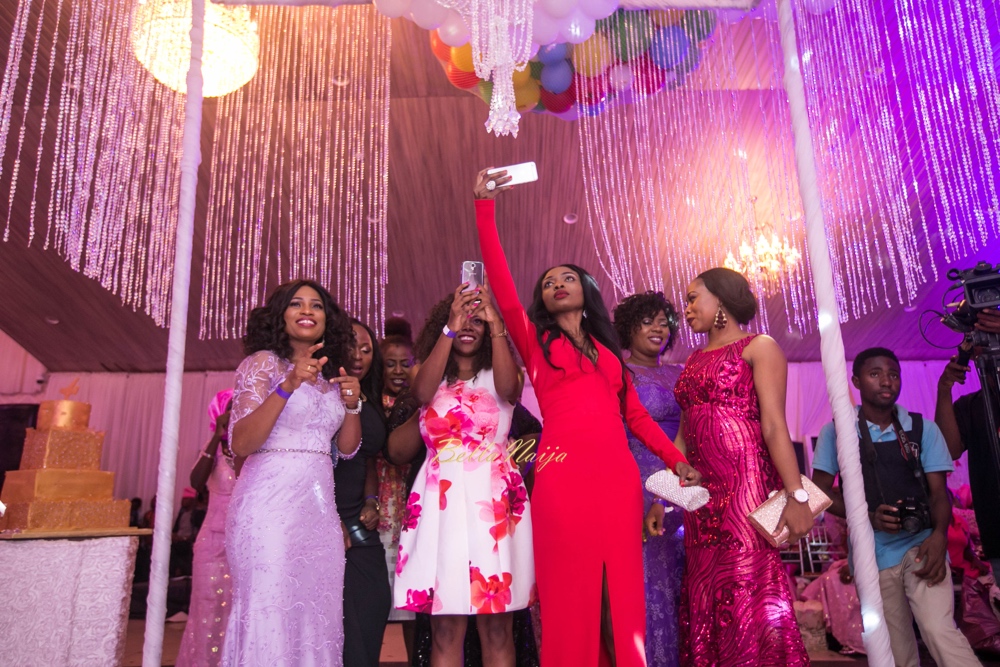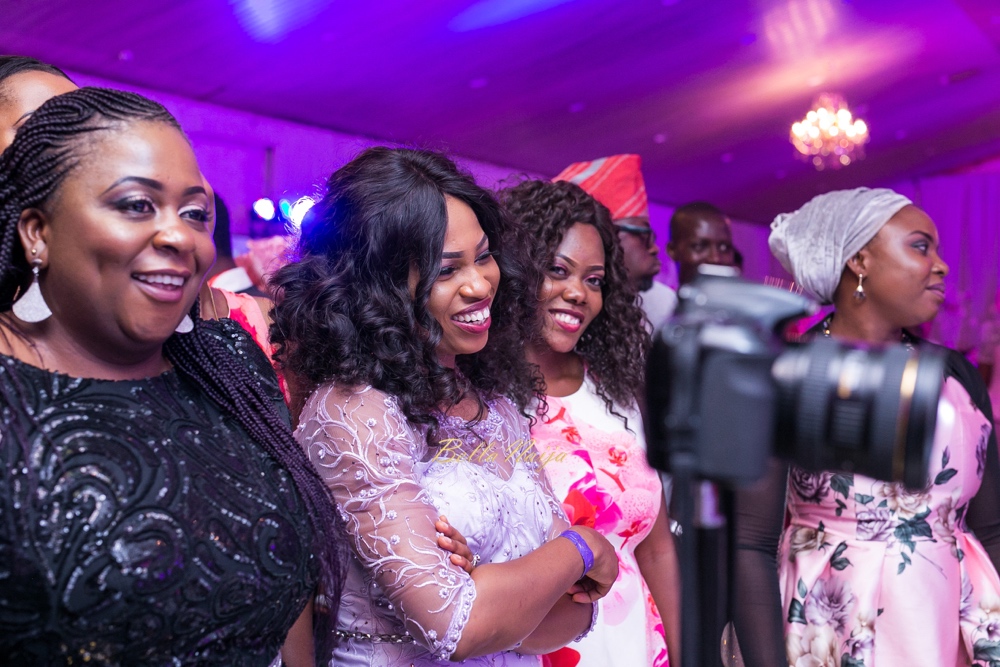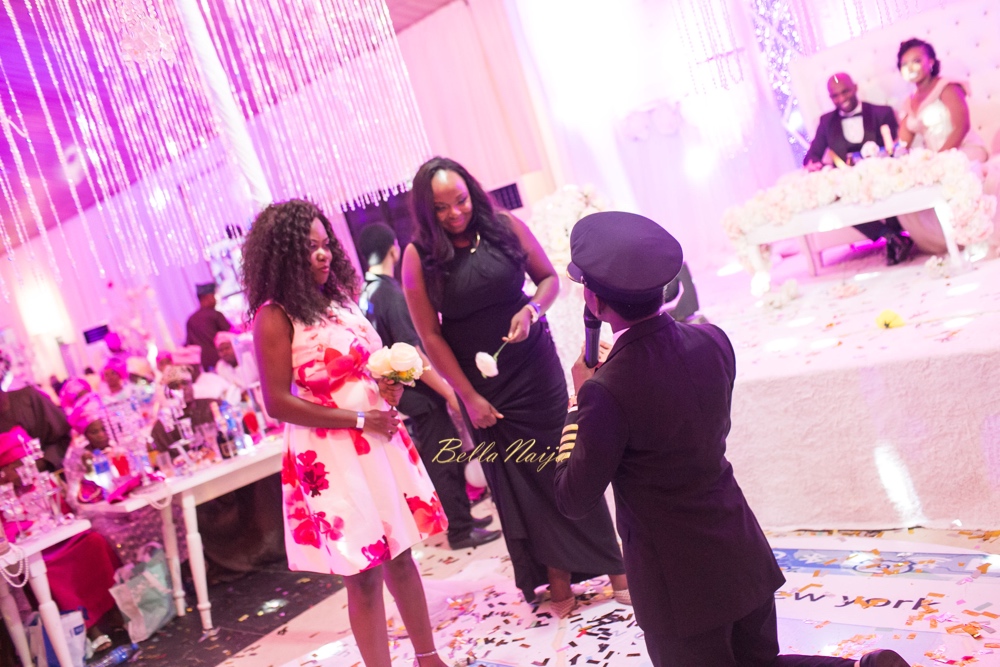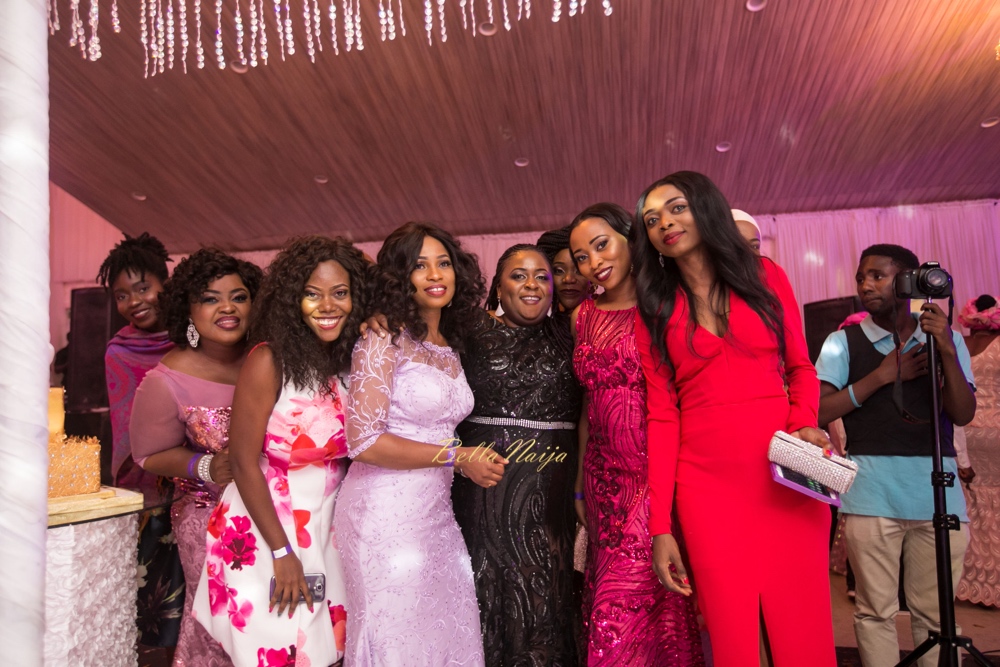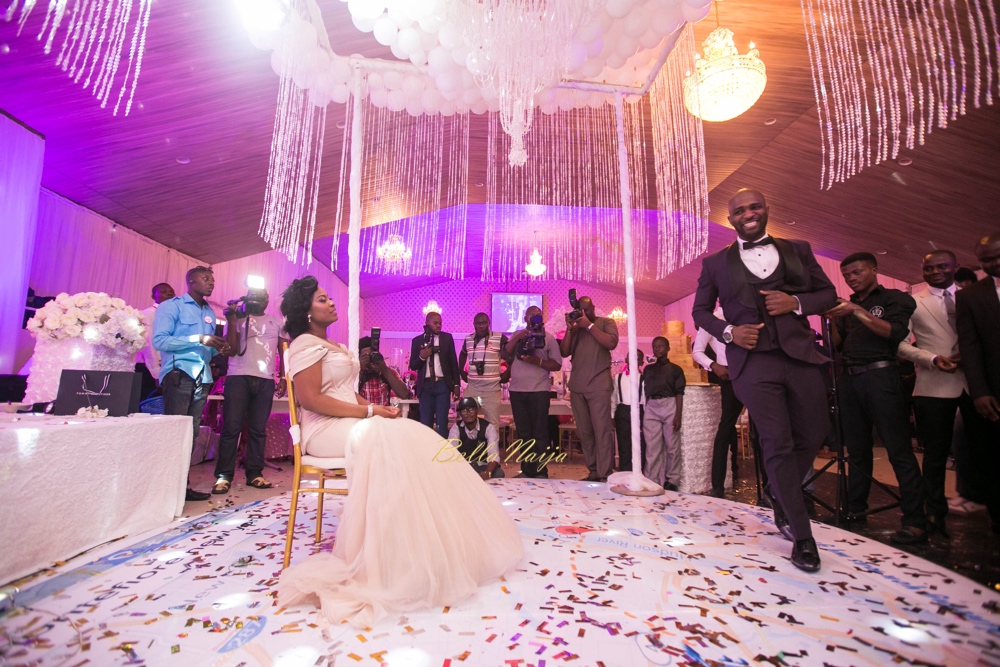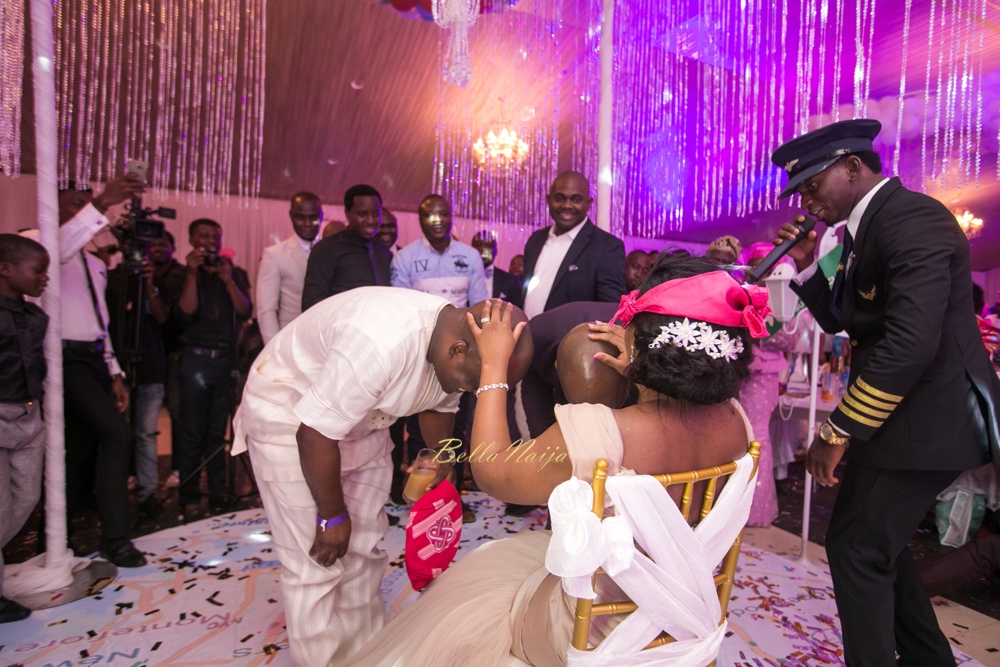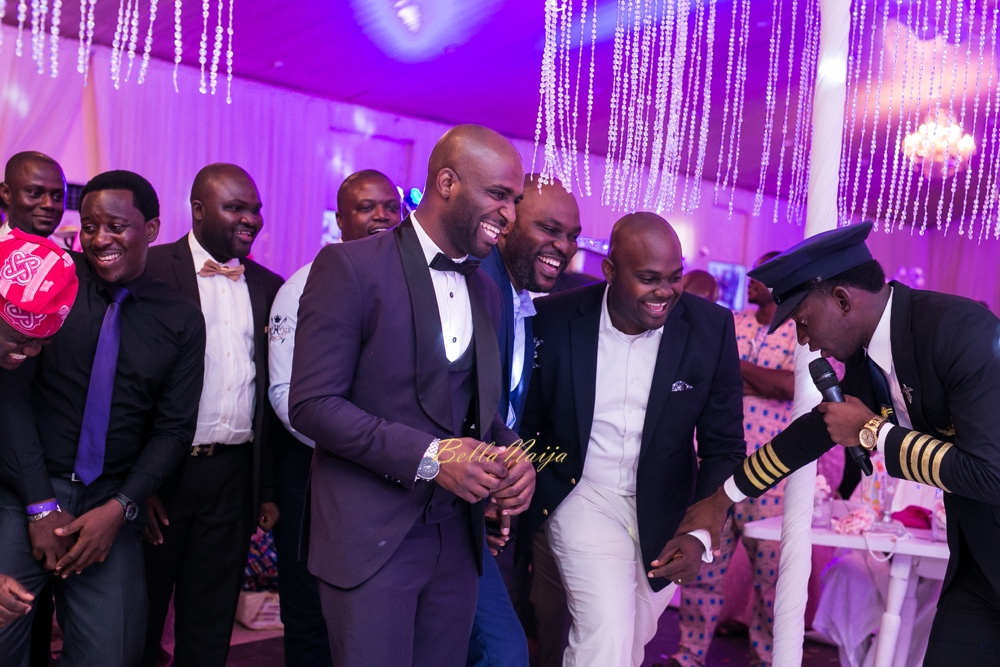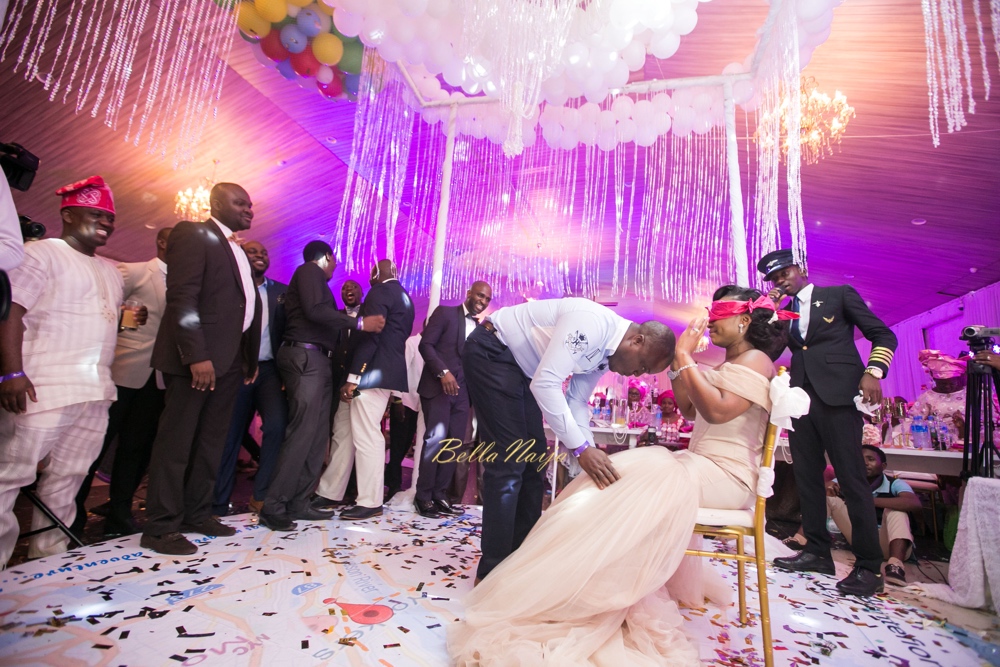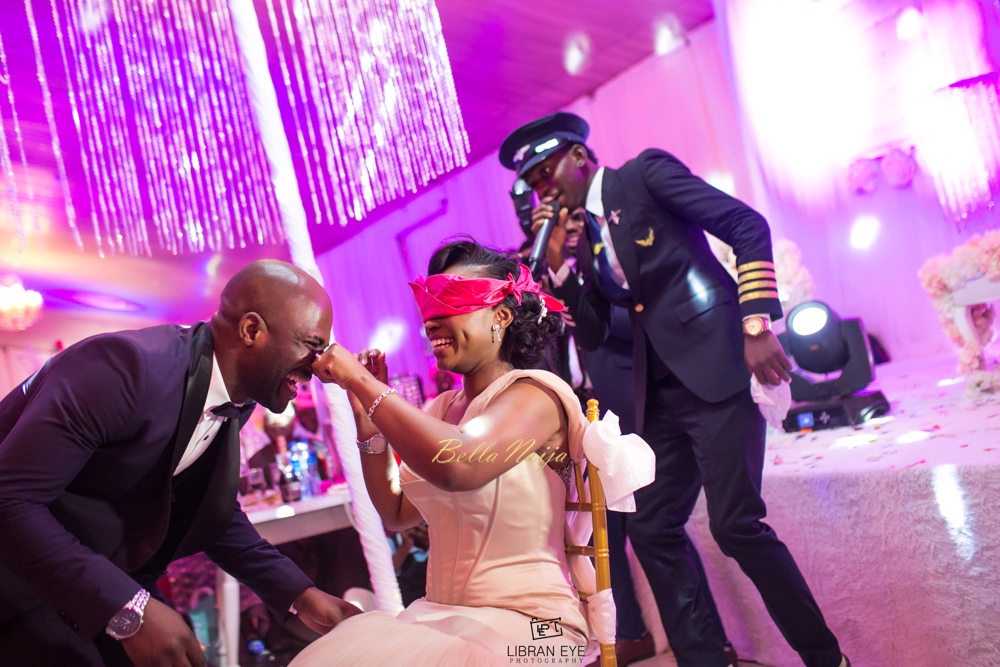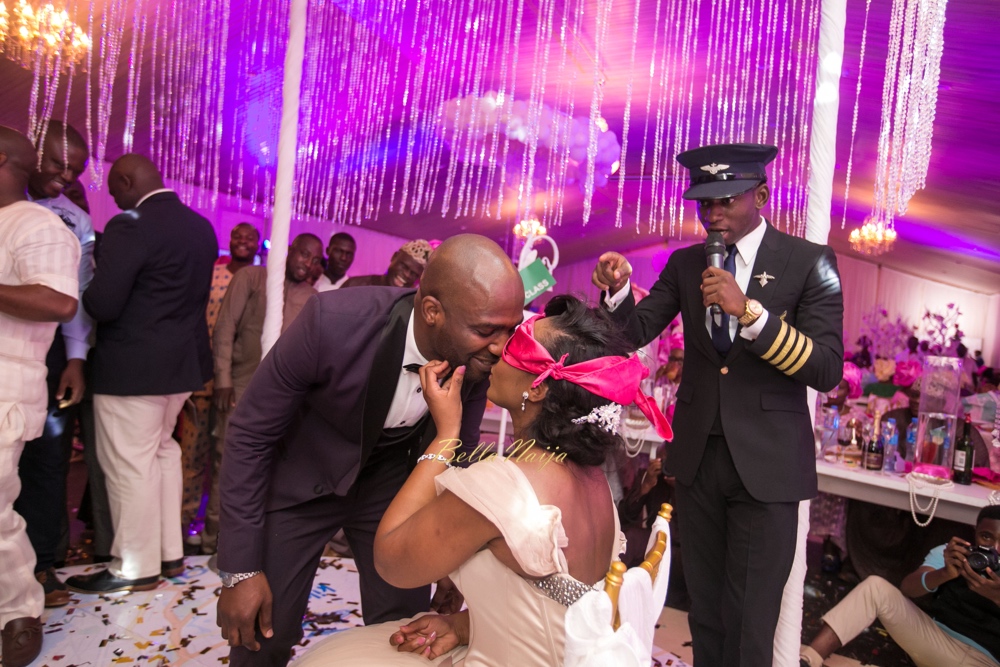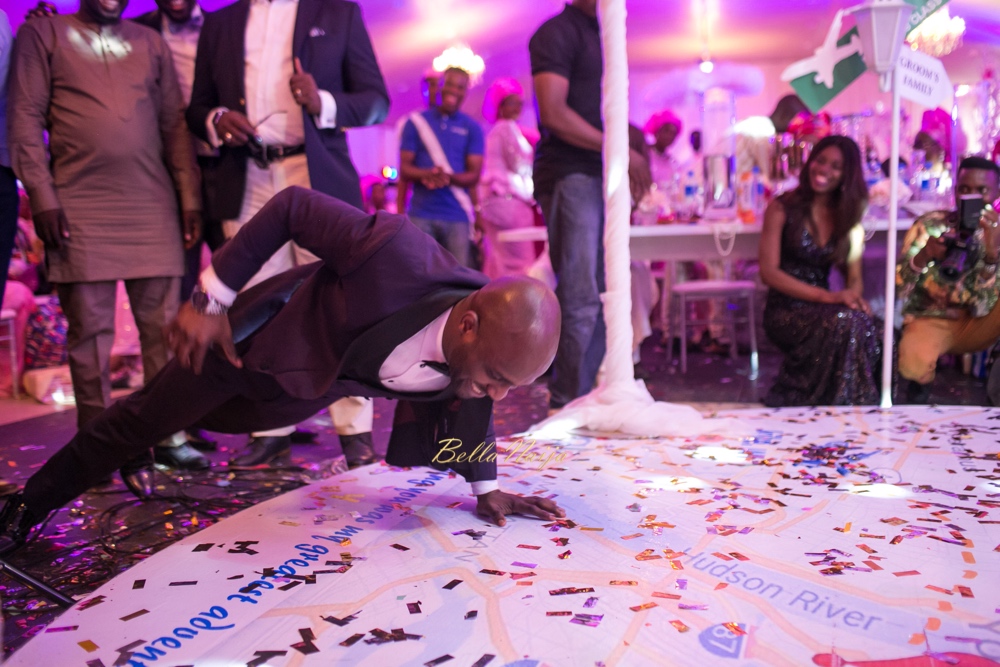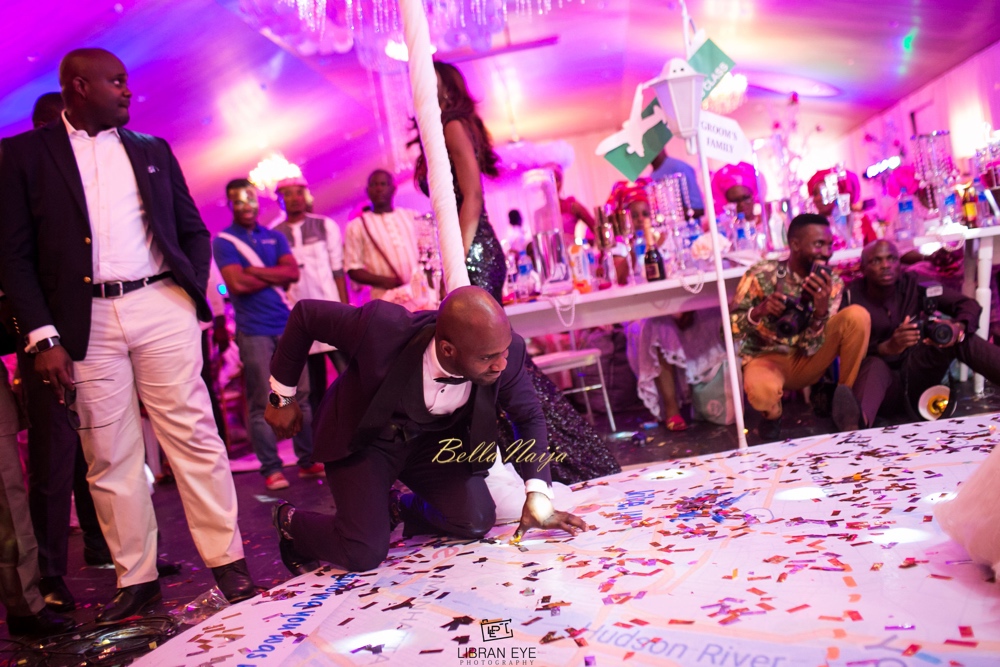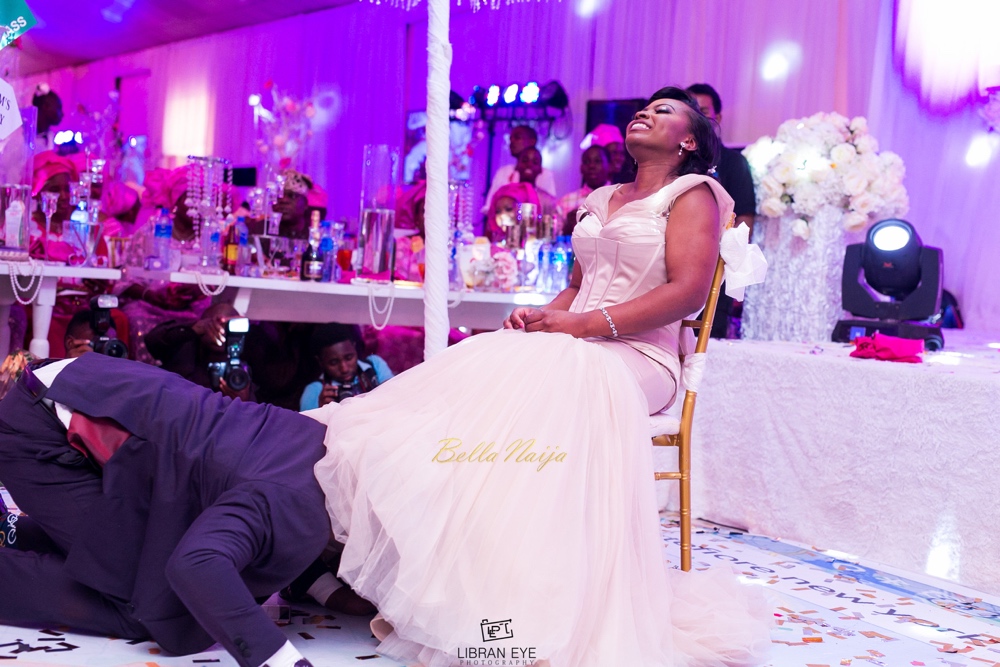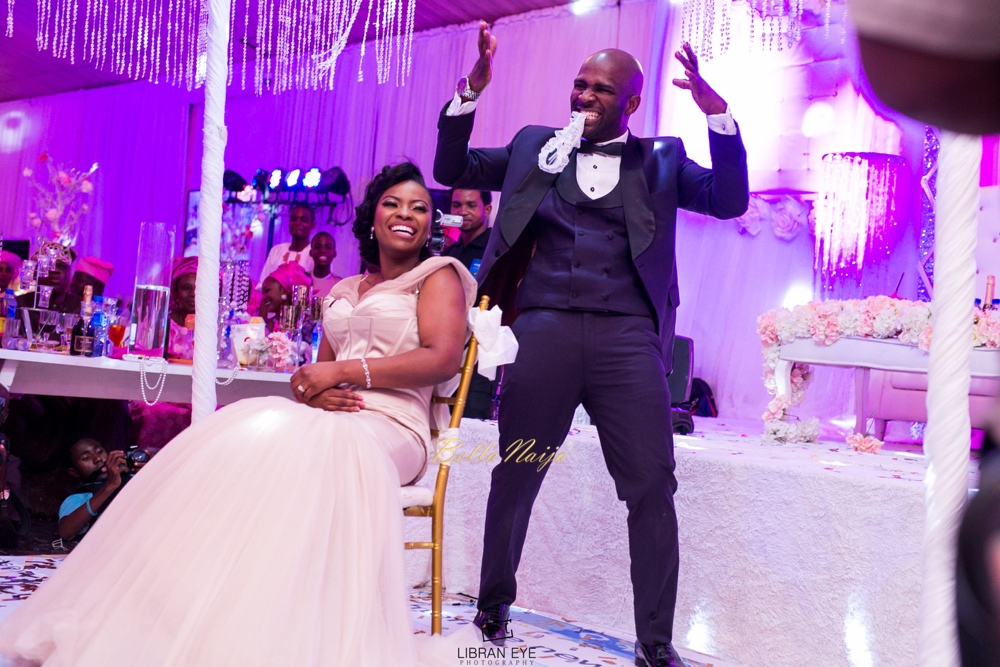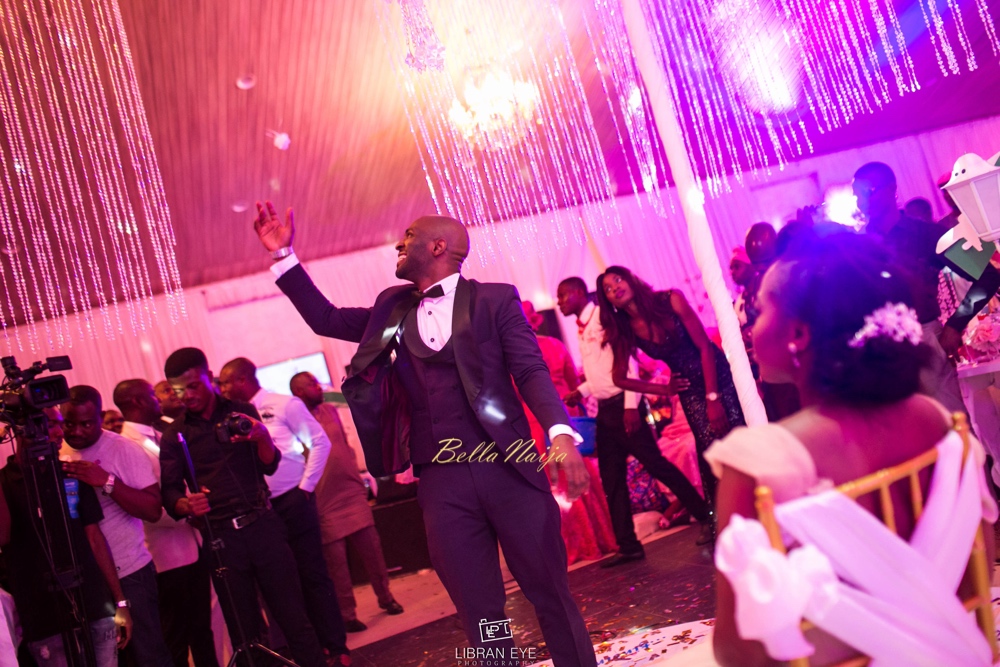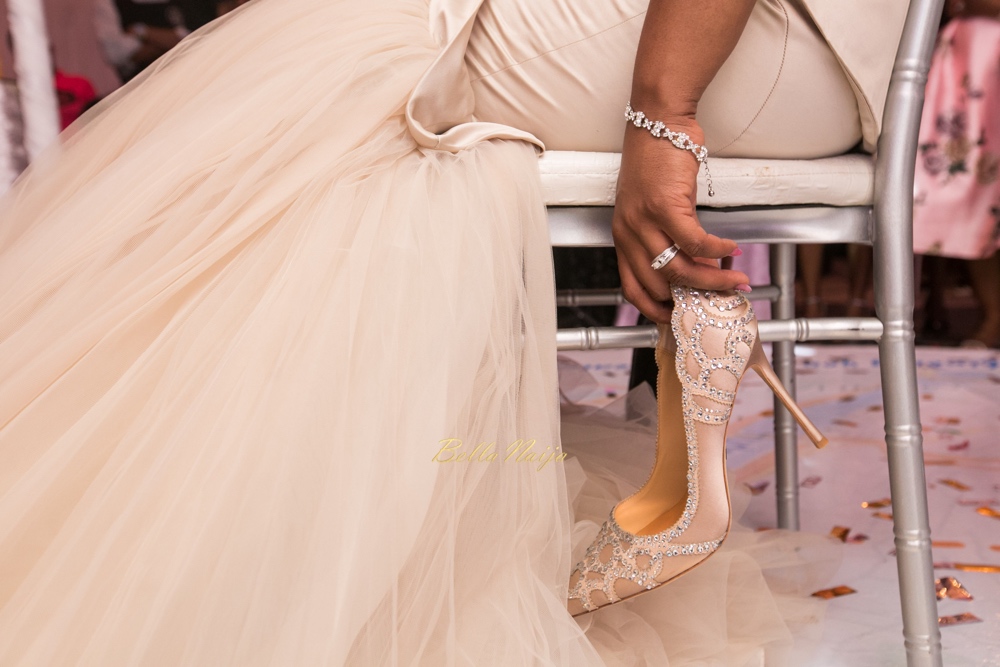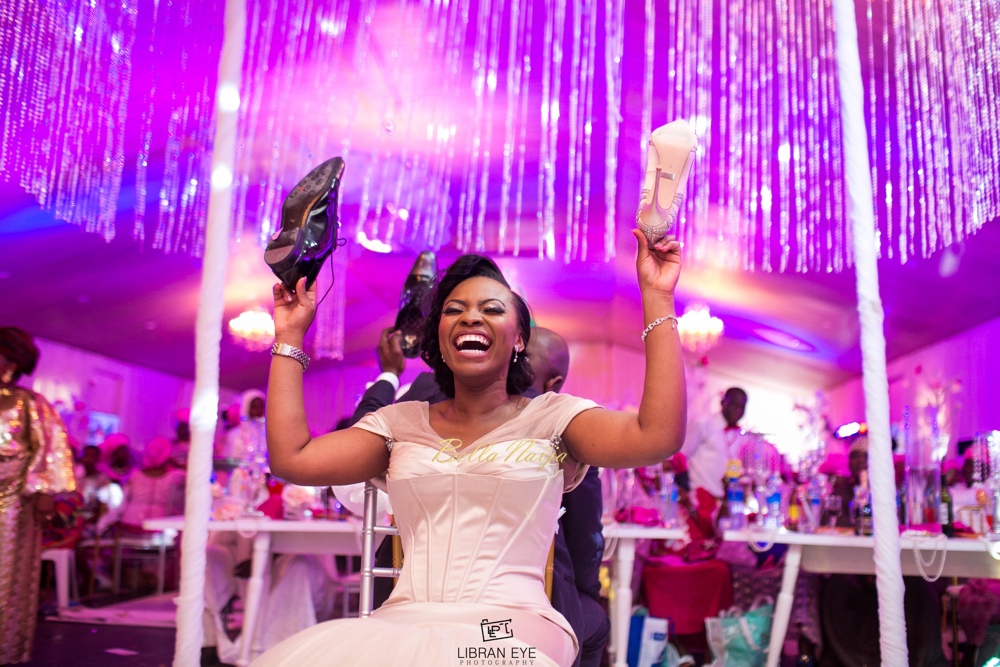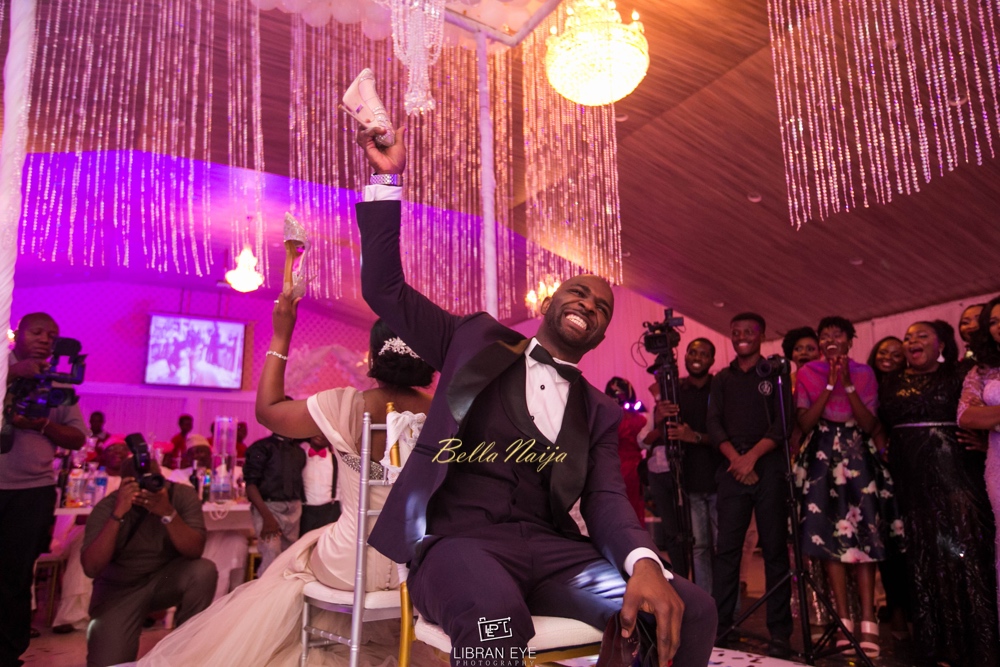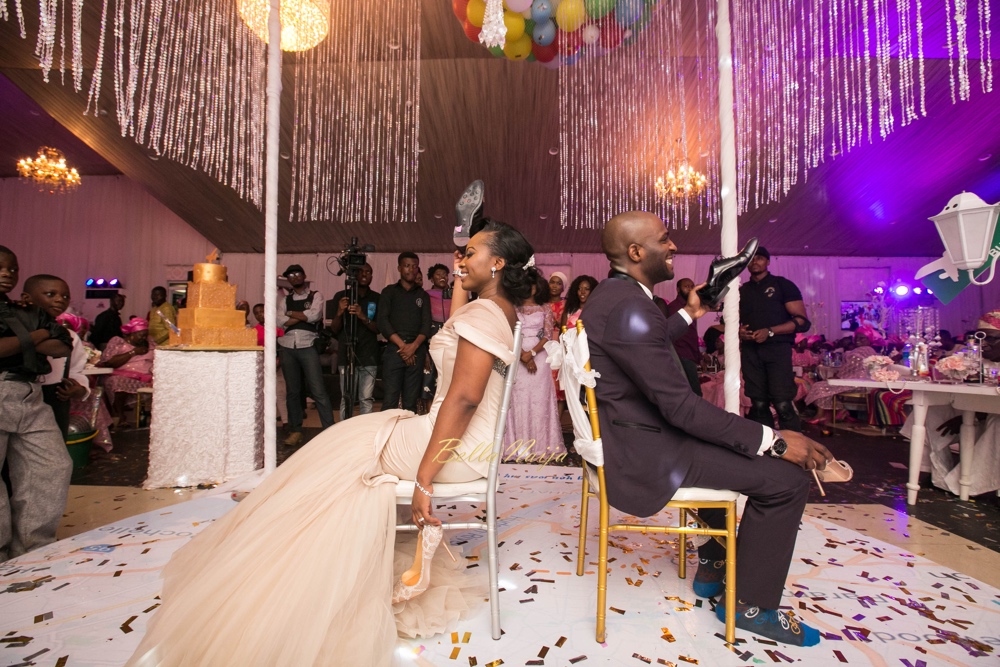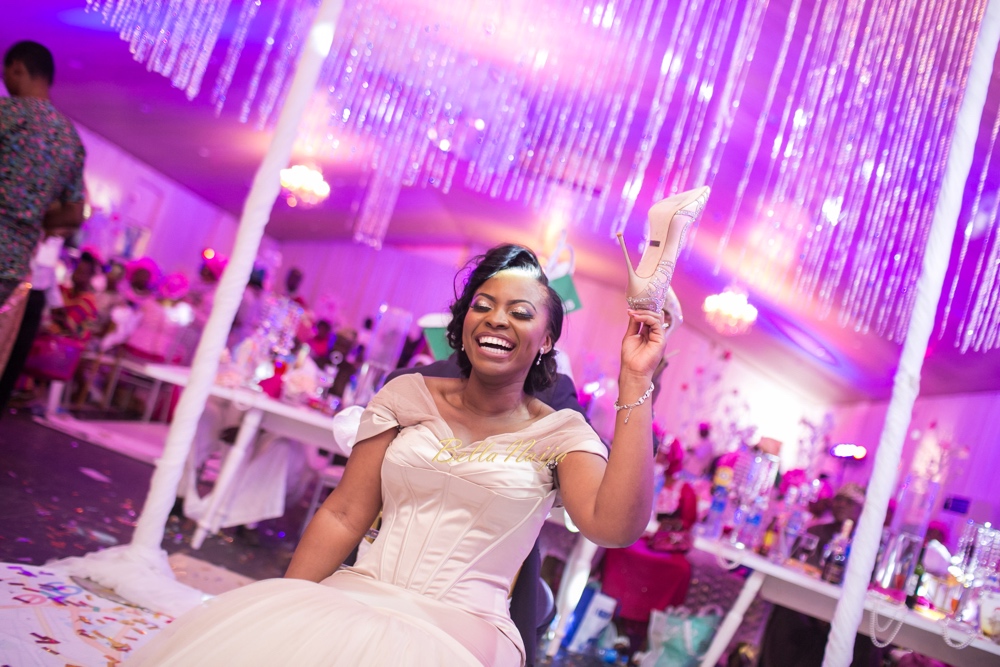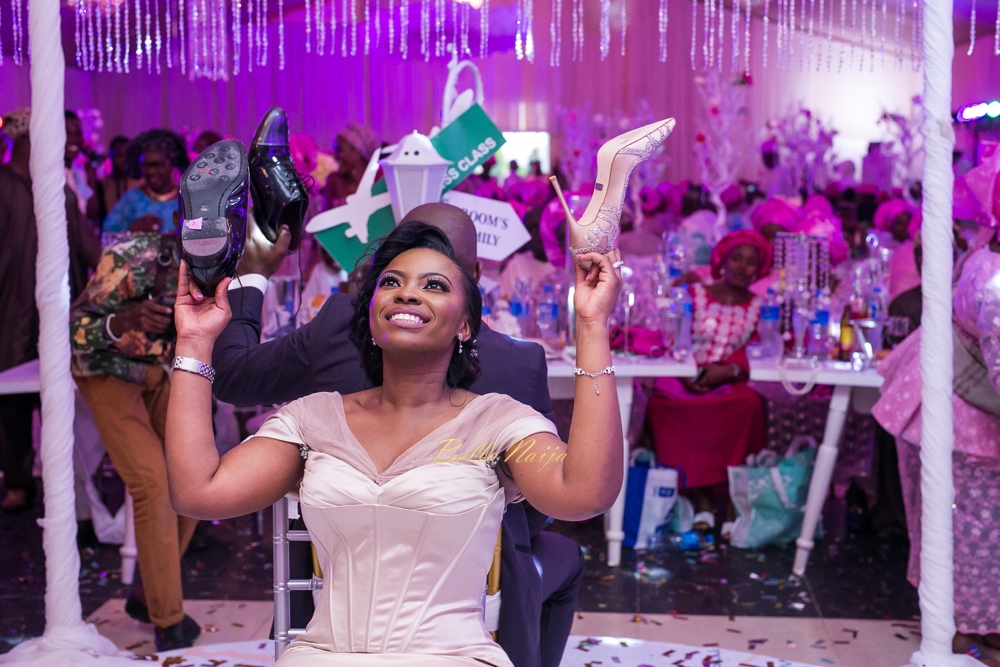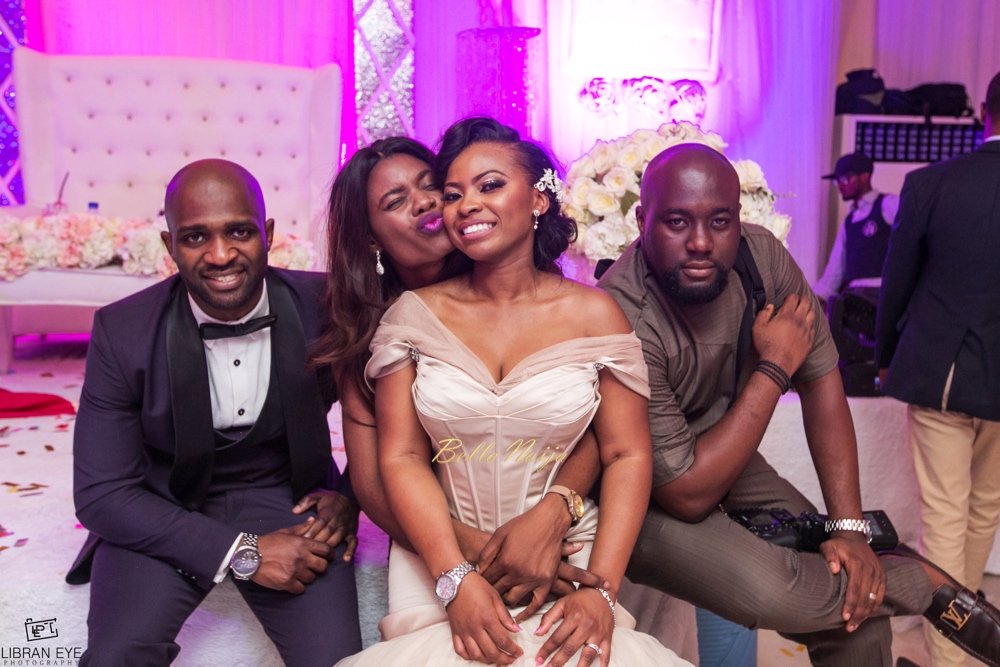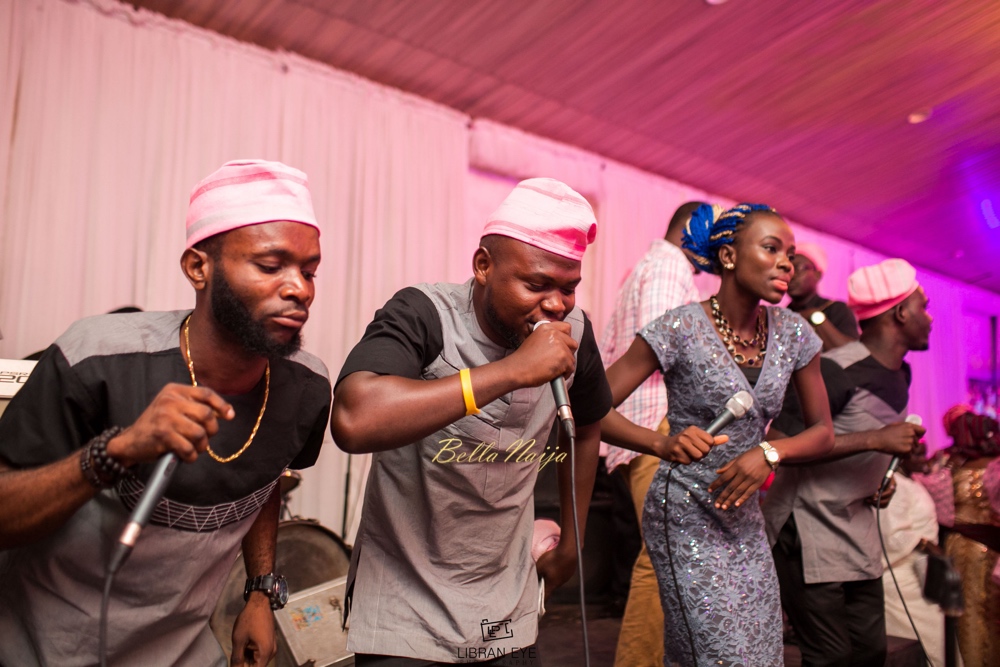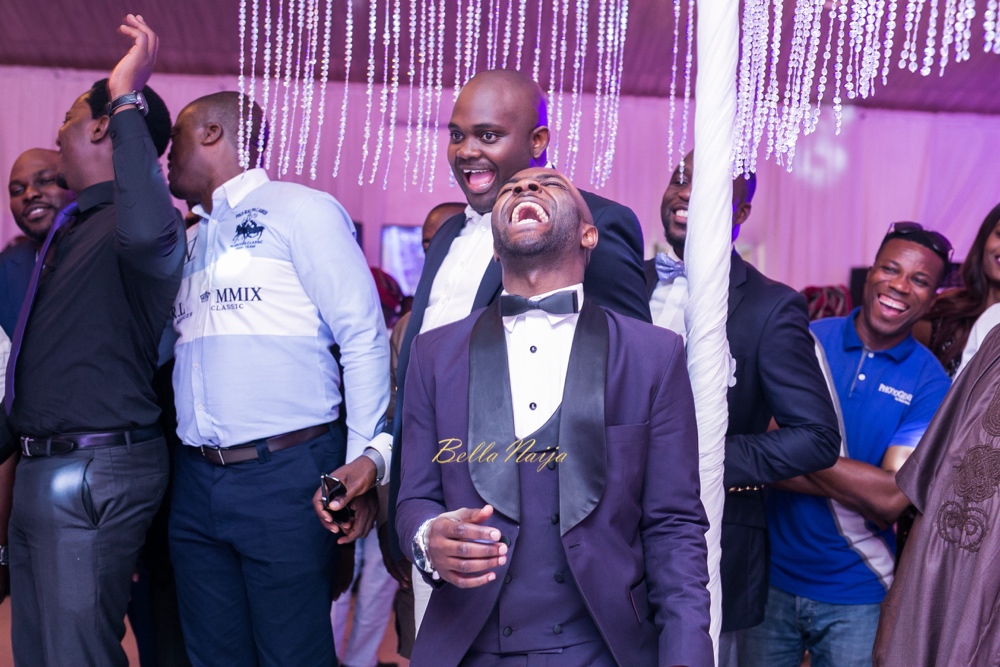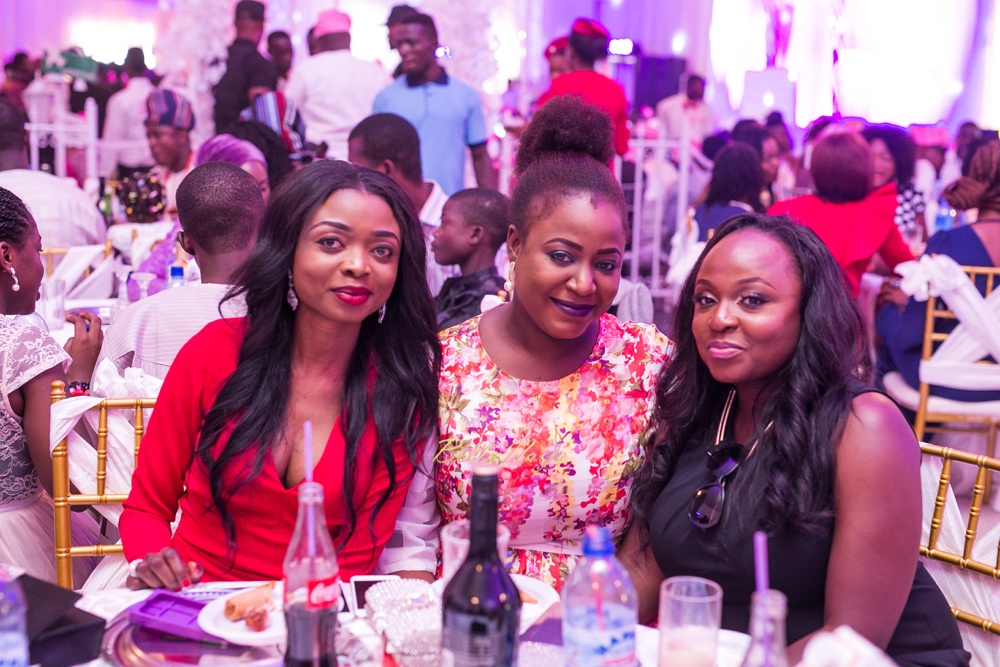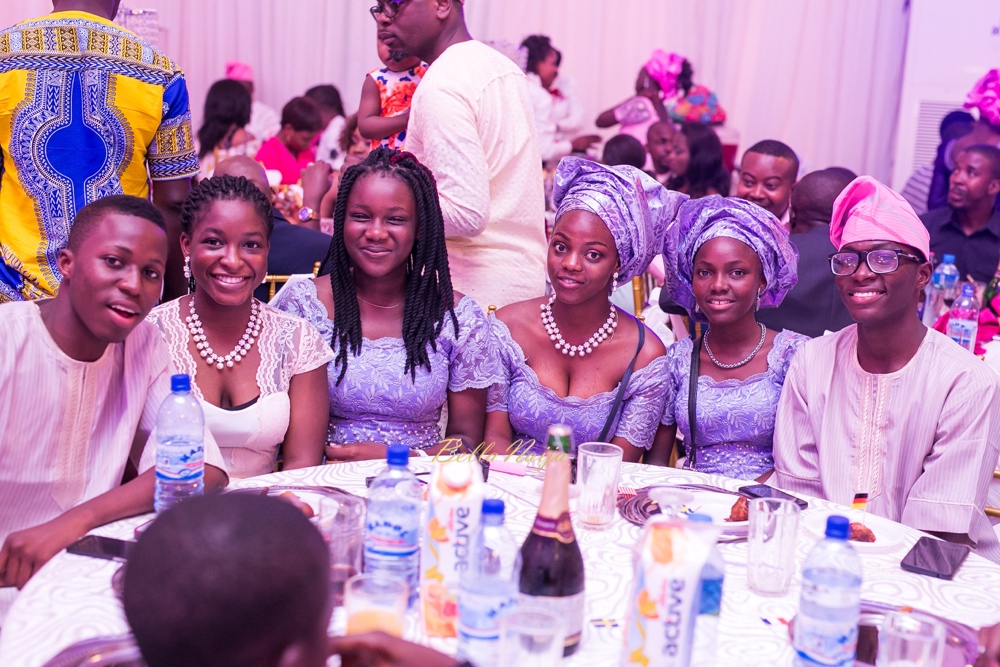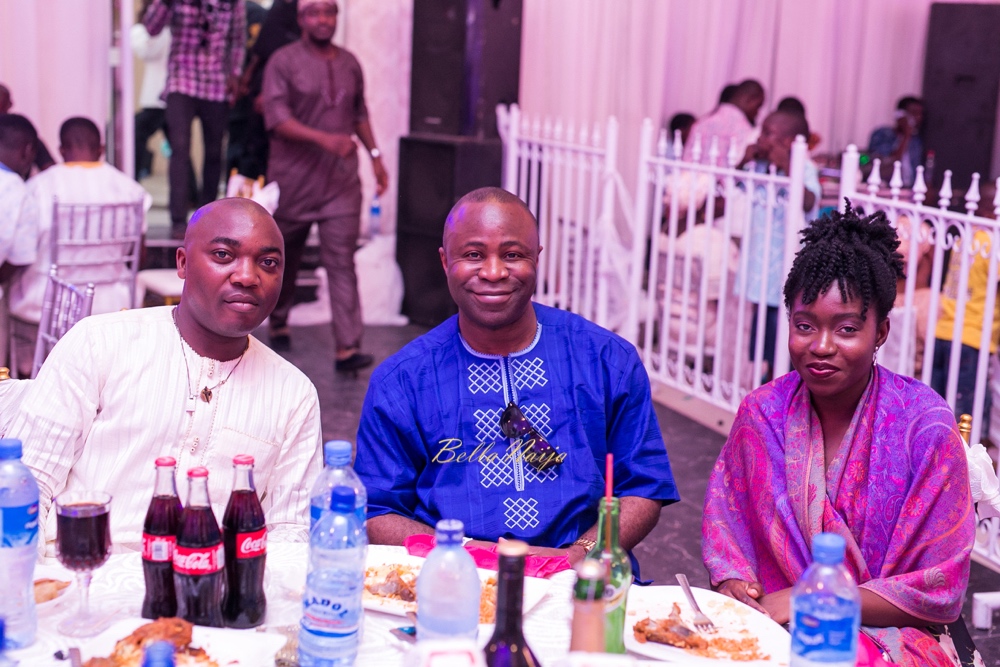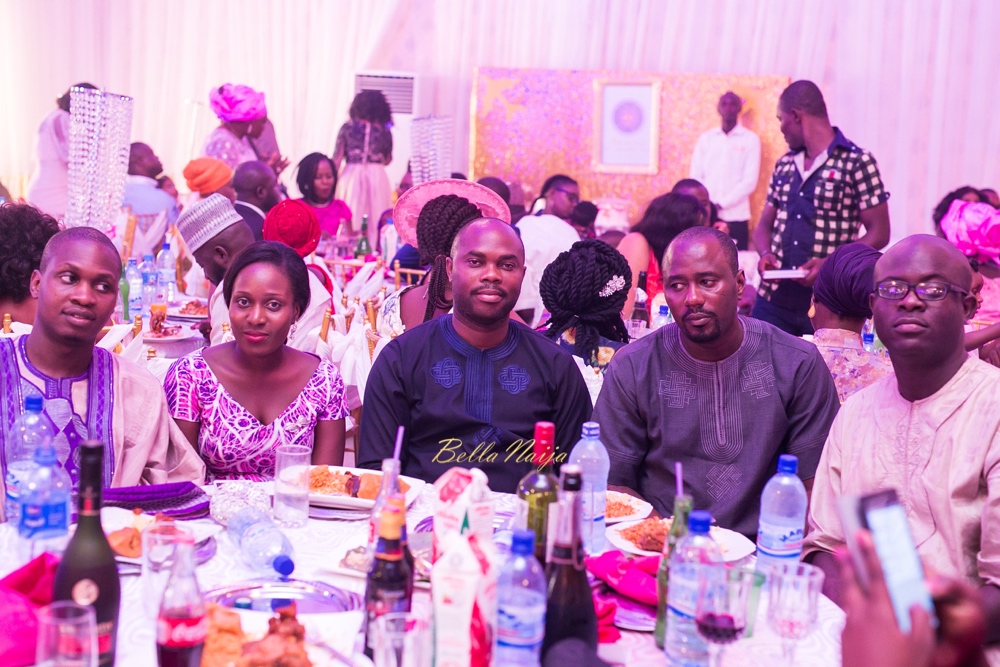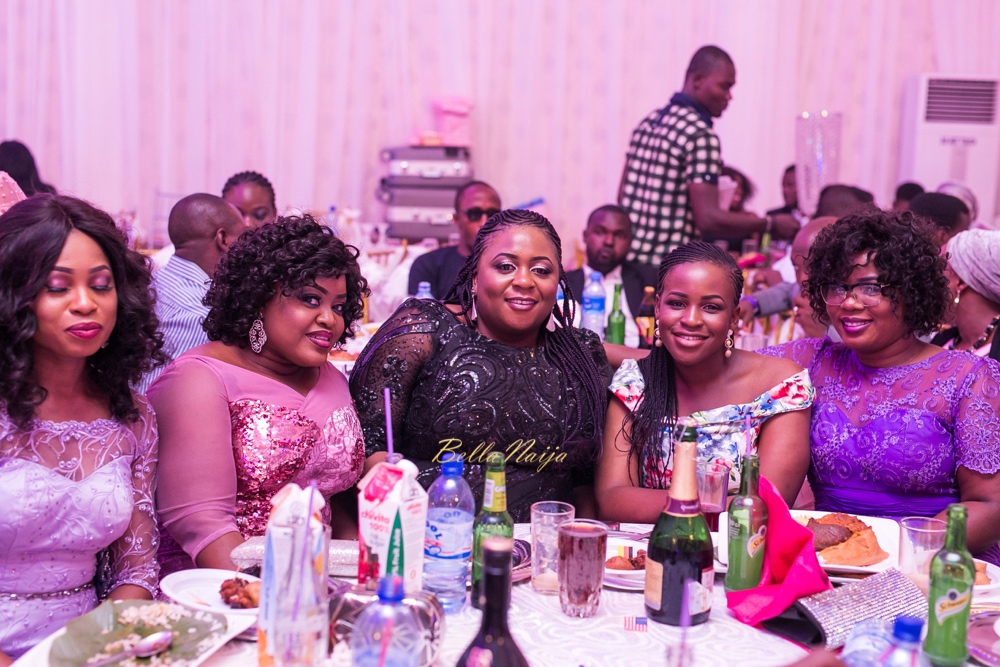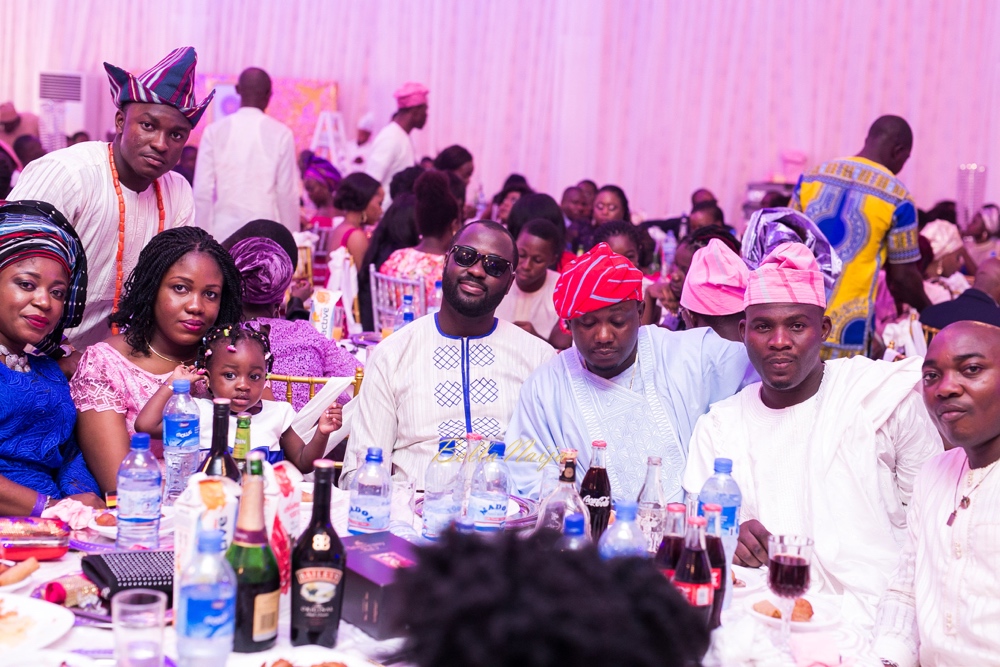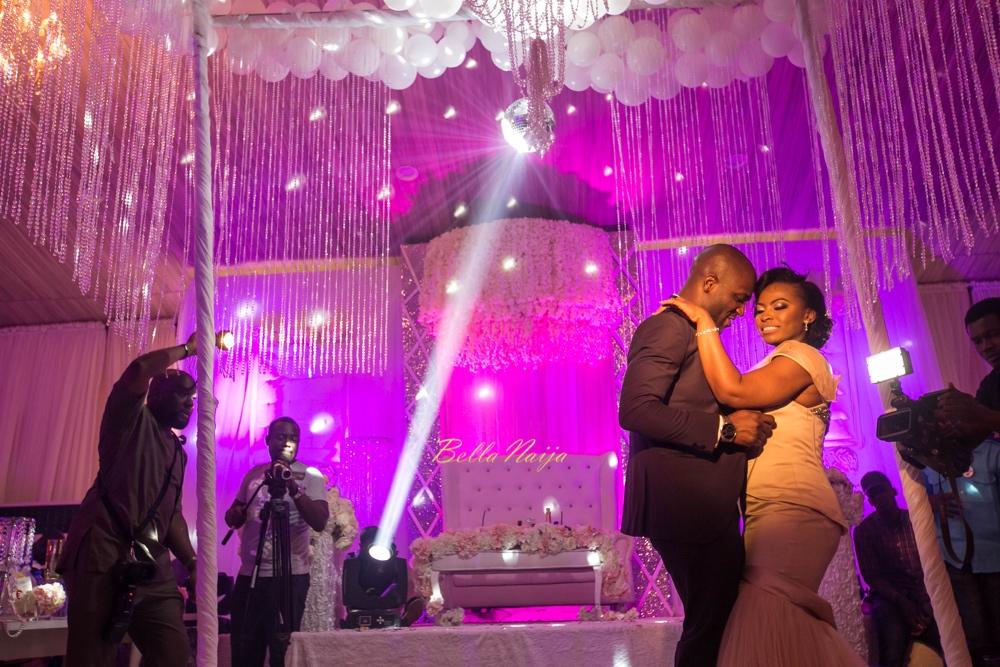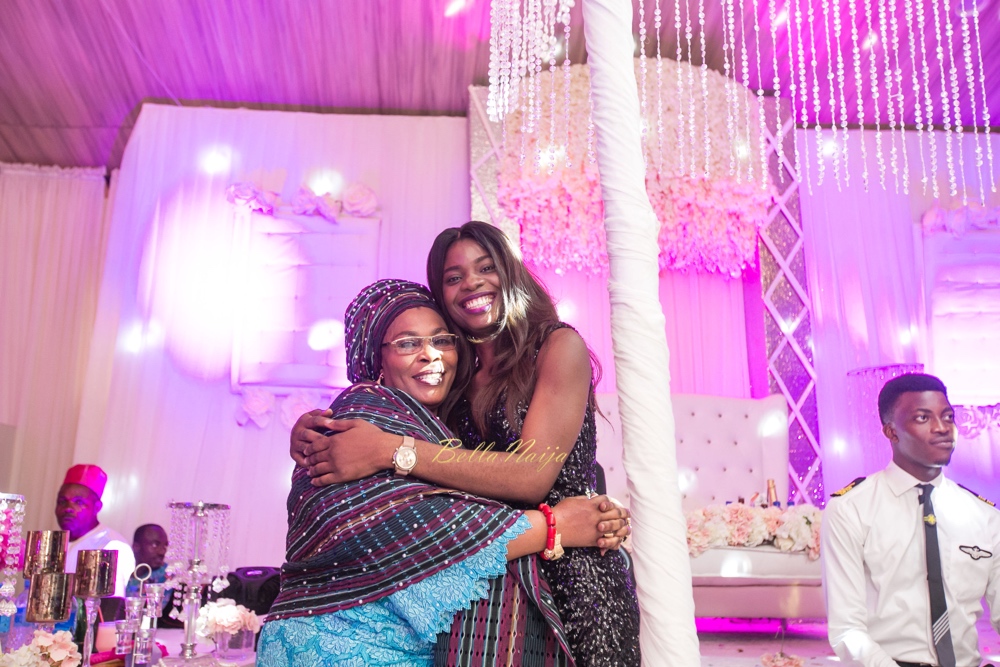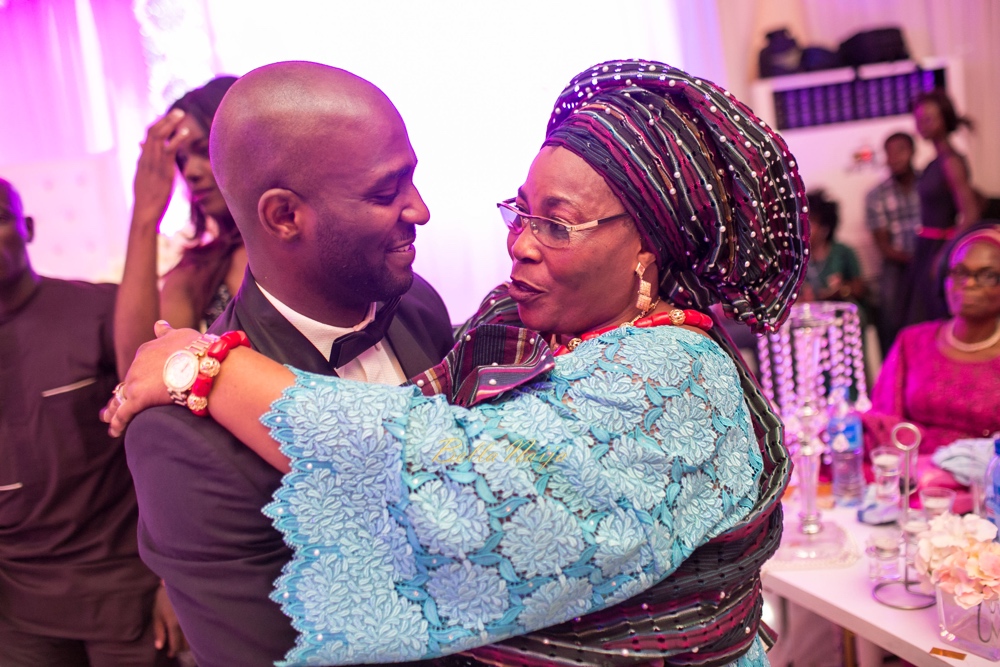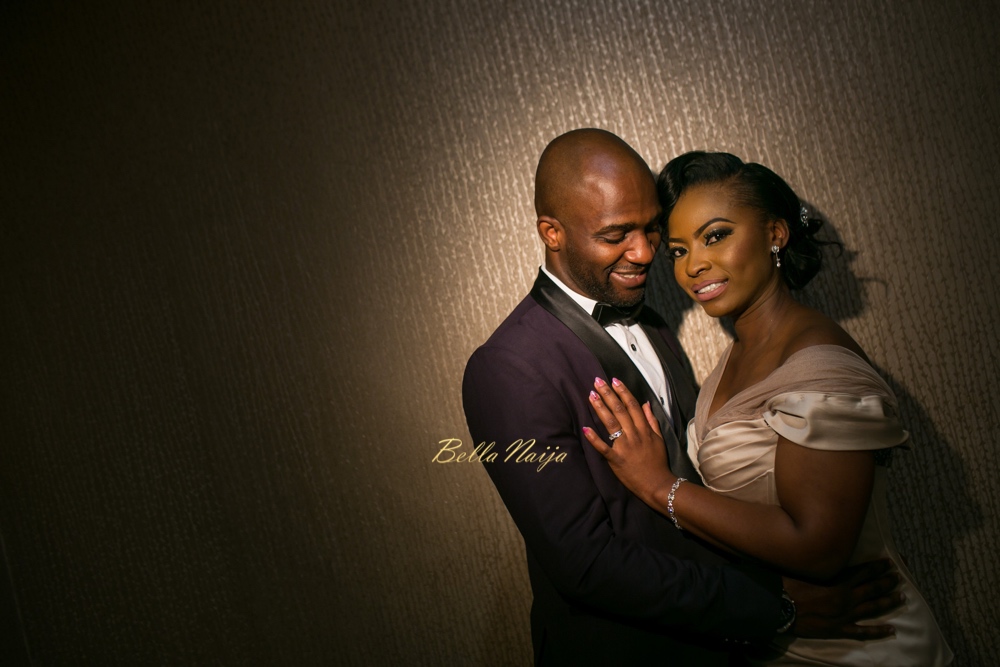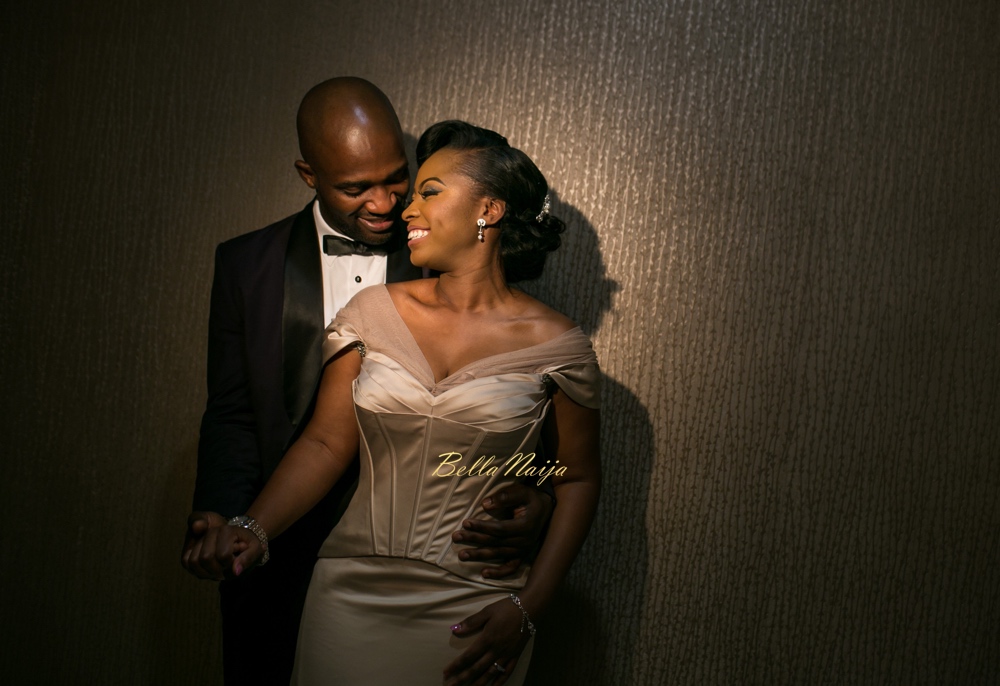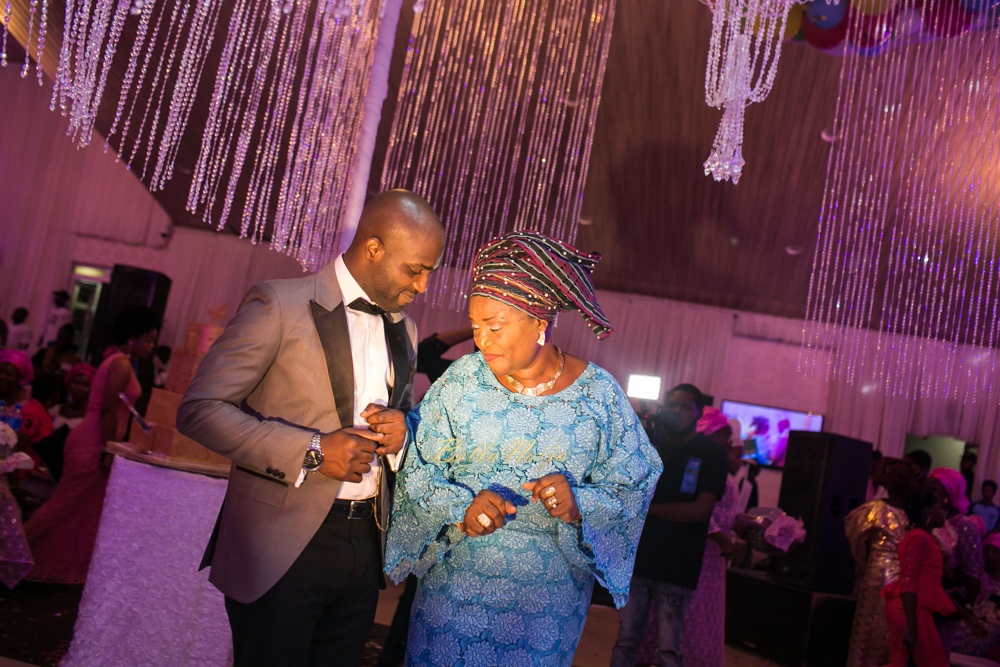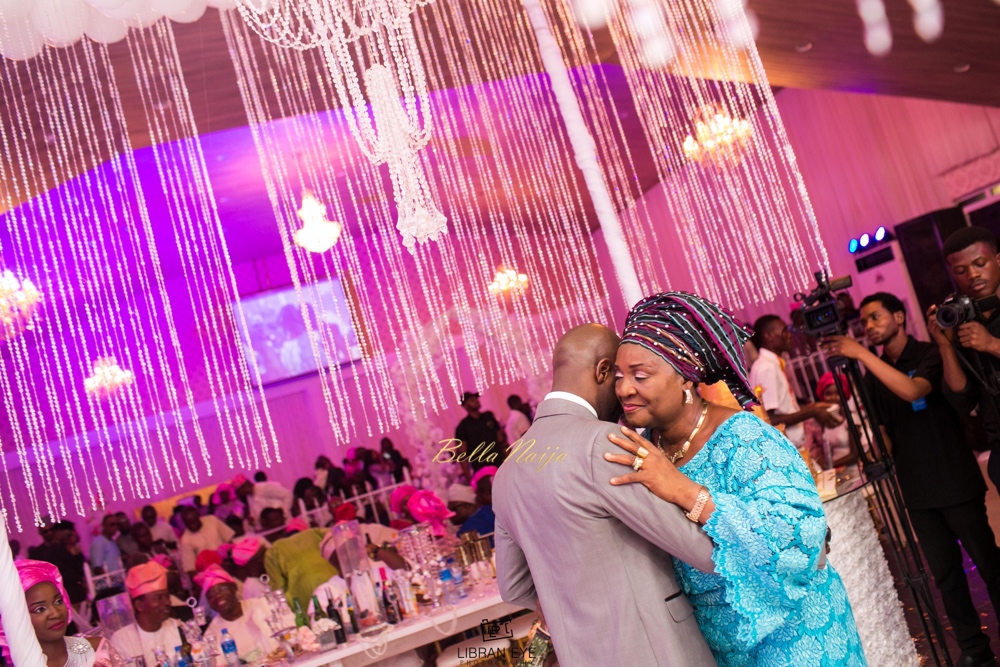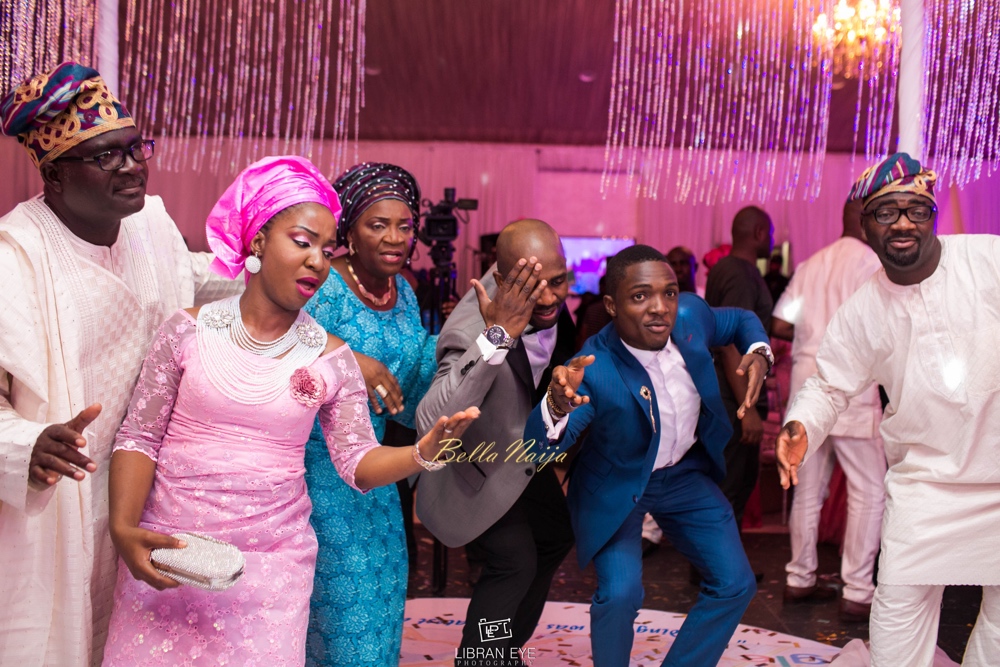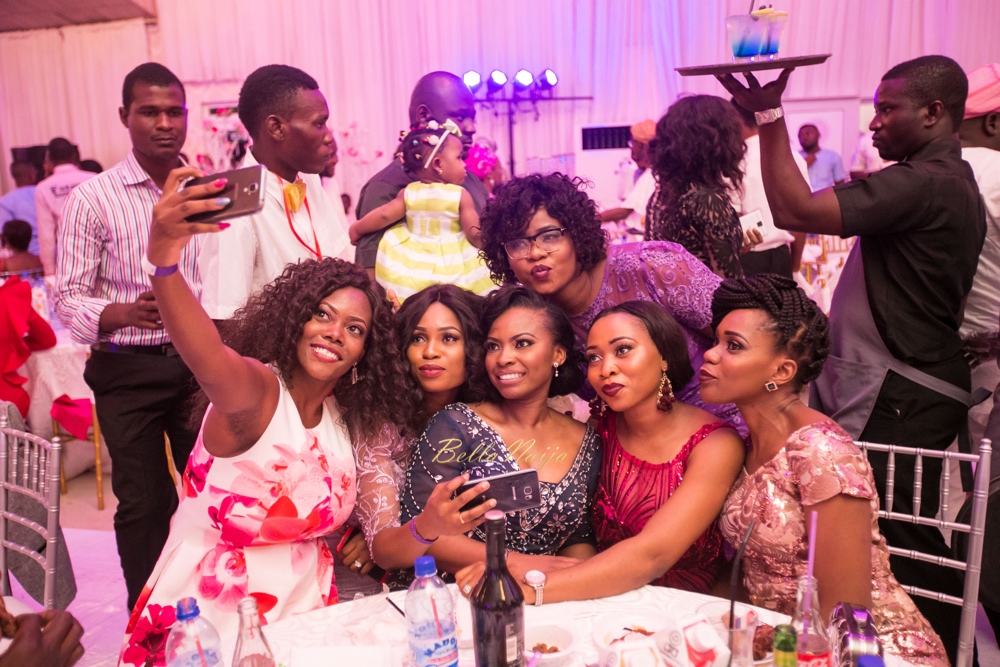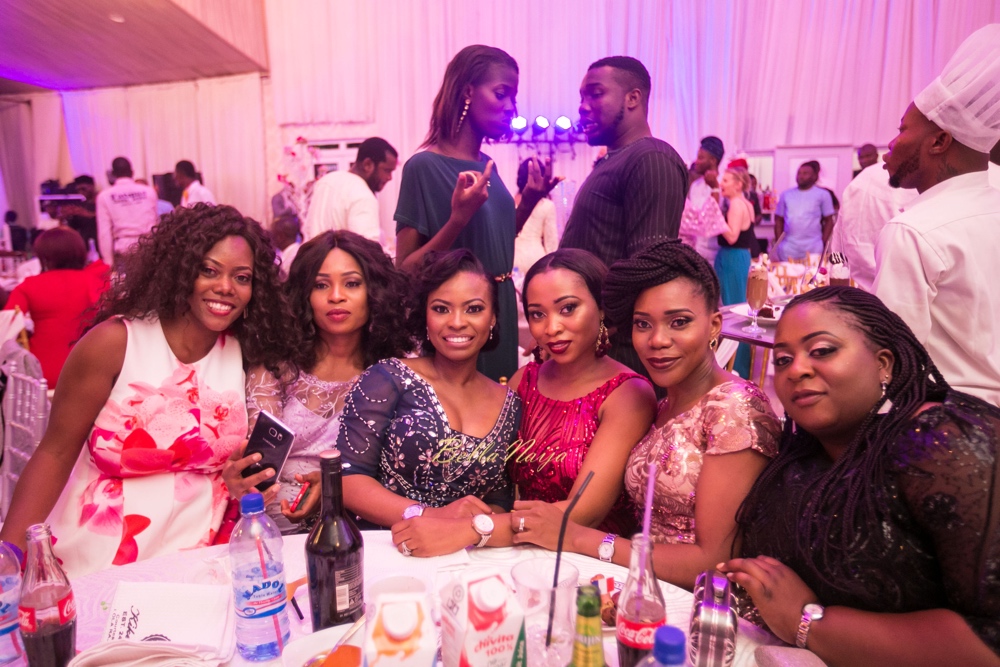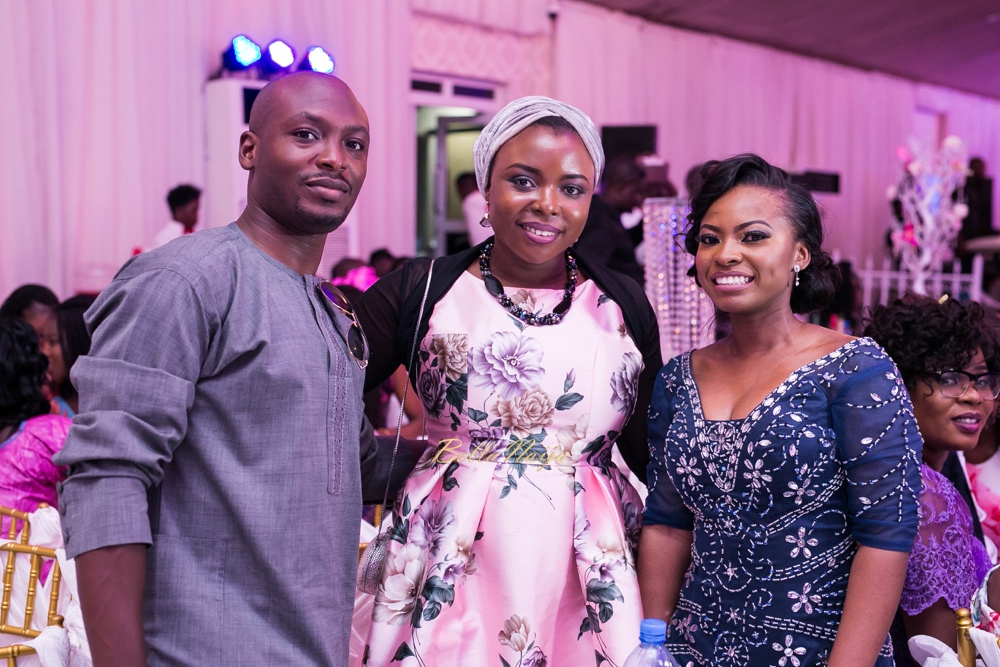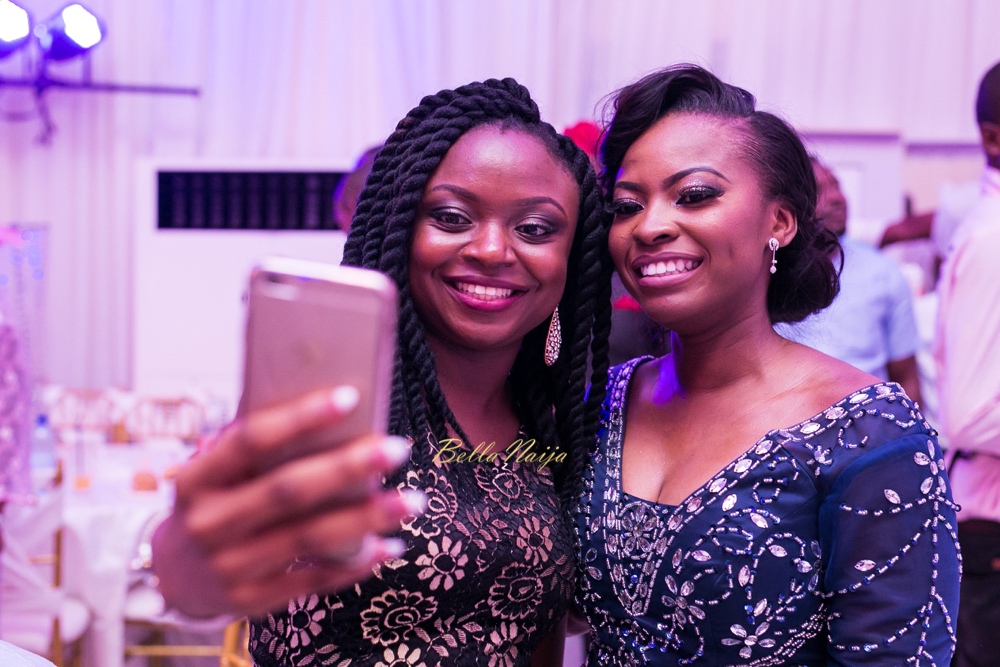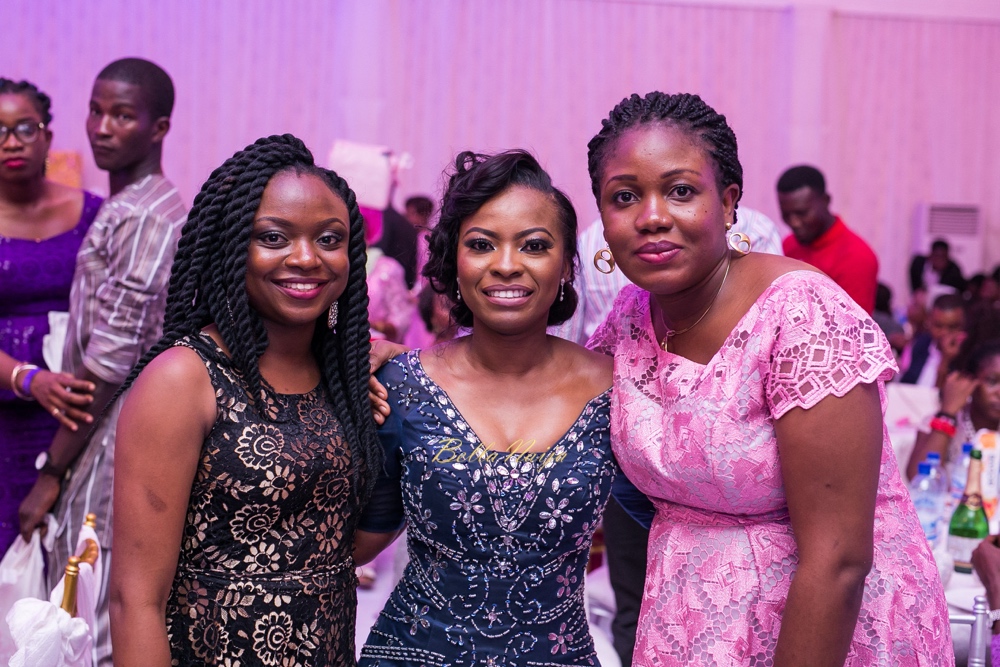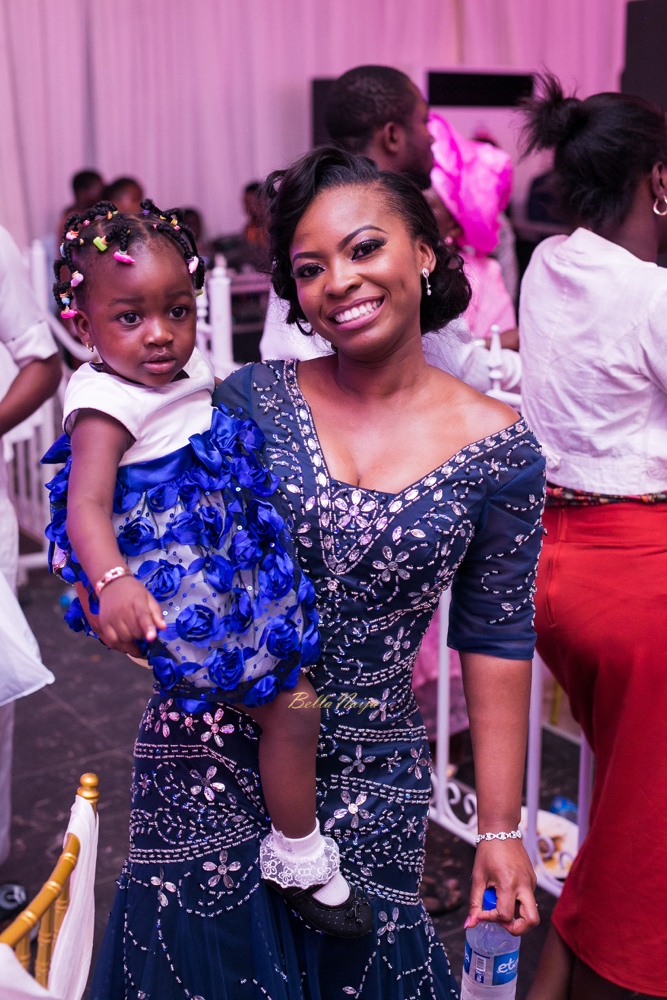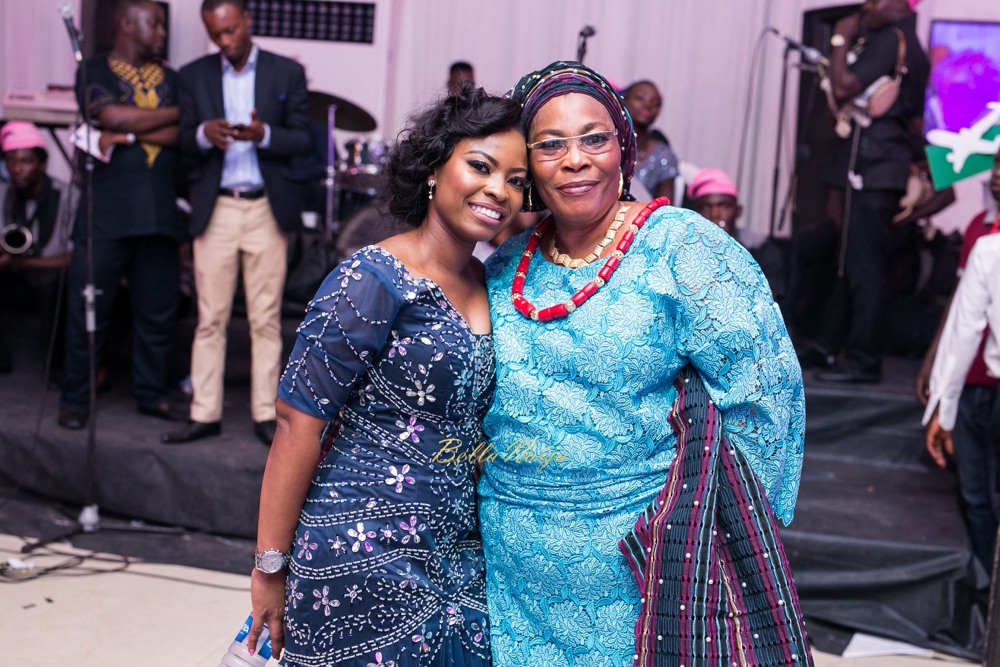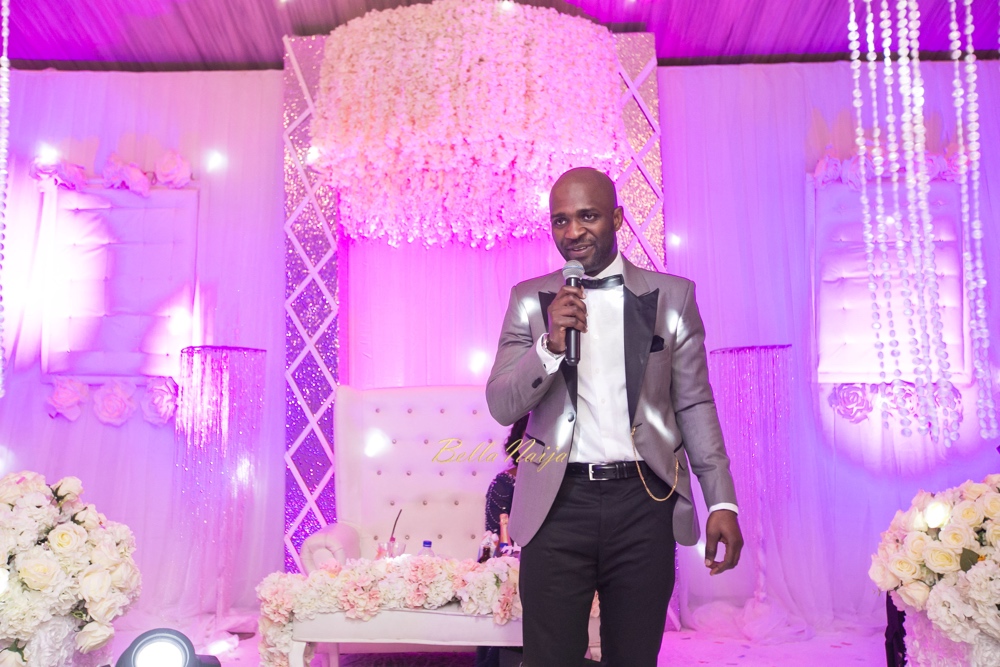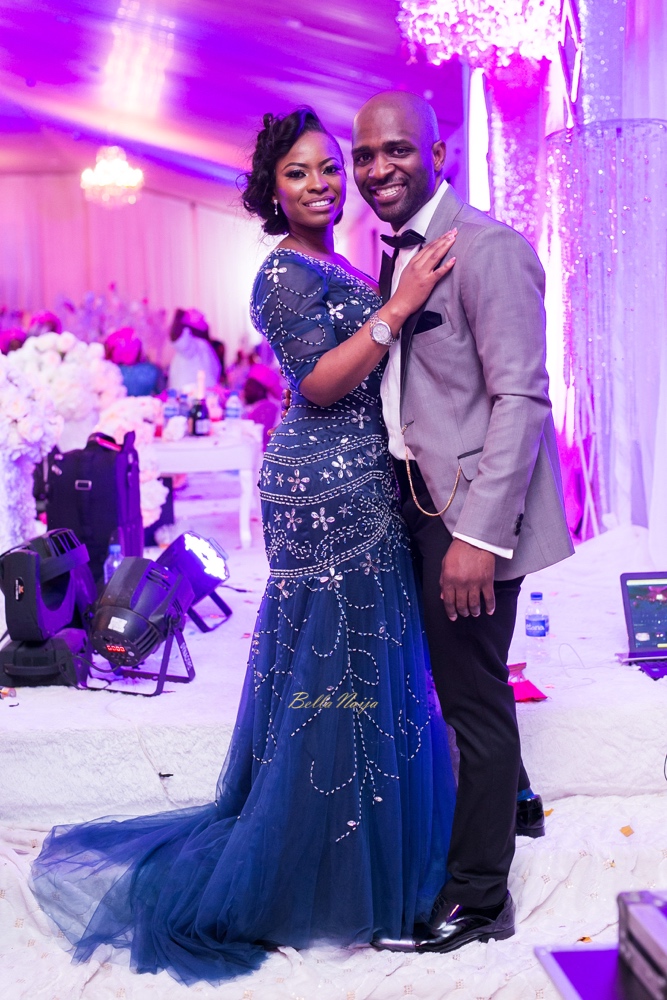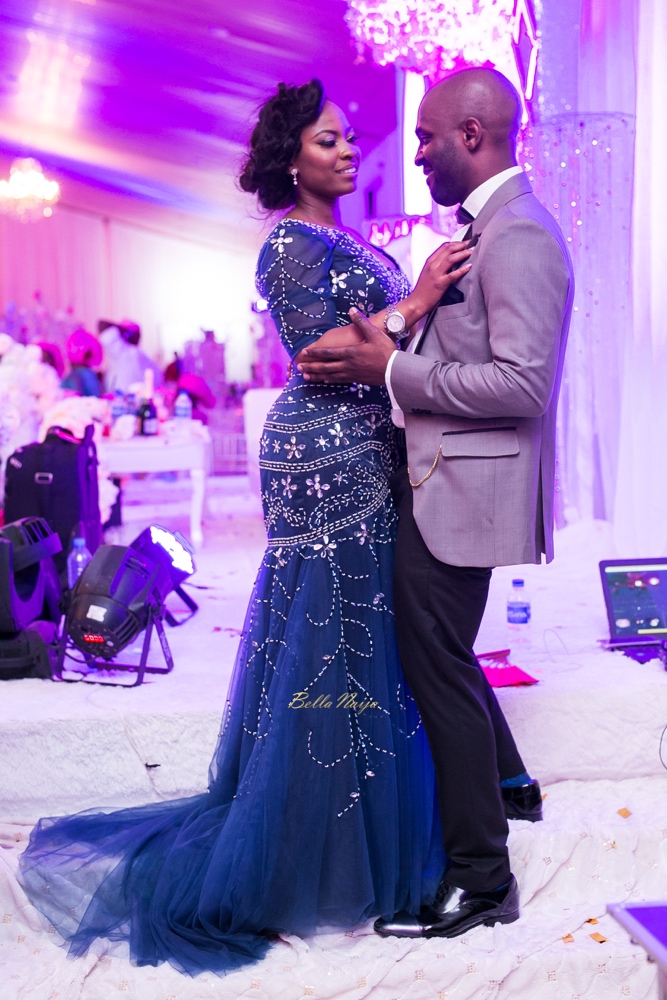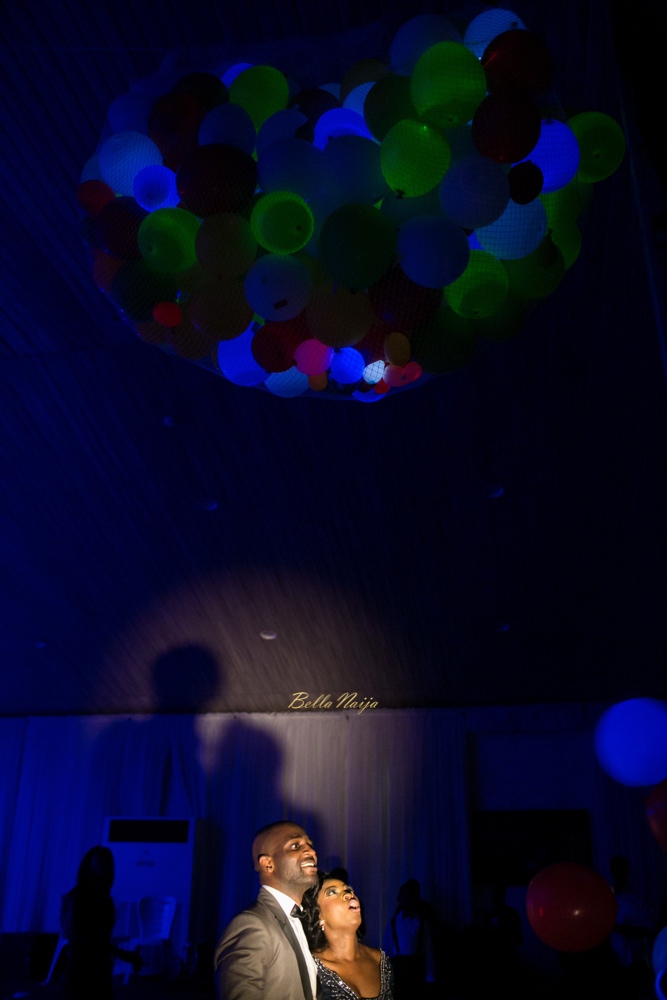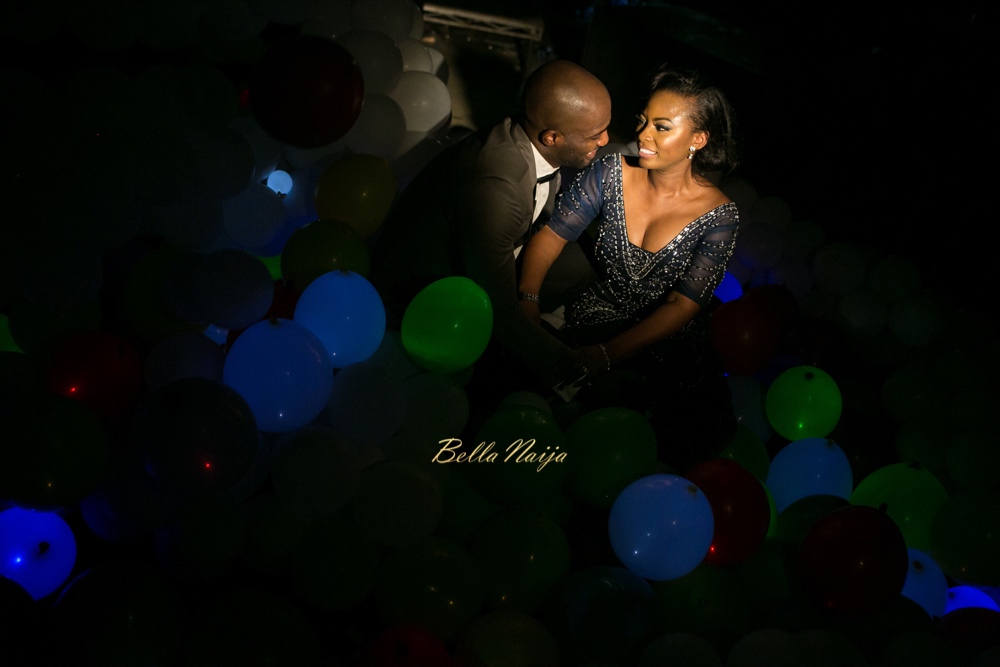 Nikkai | Libran Eye Photography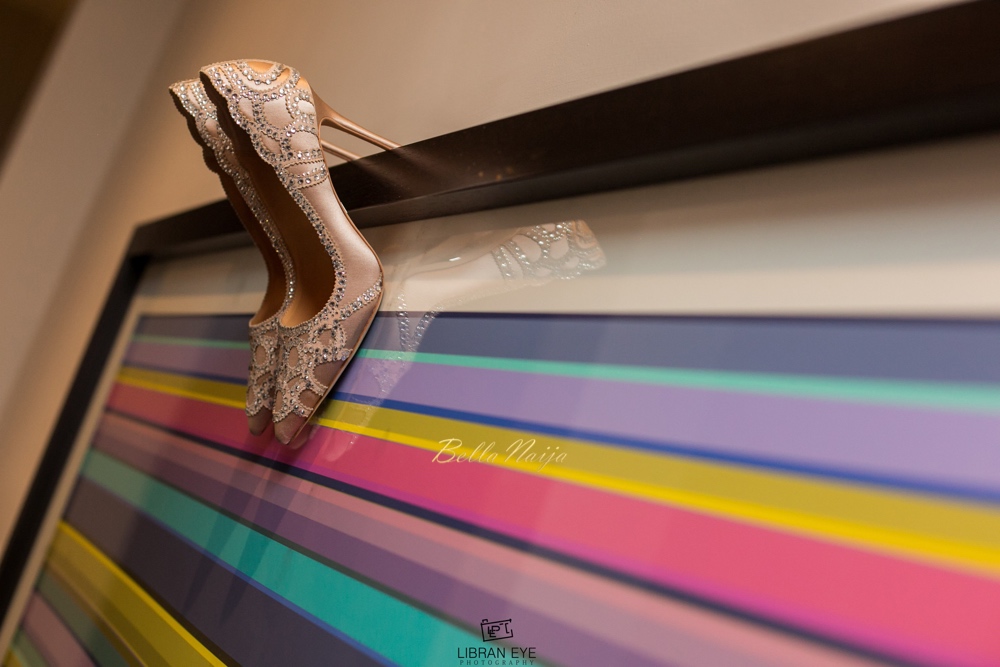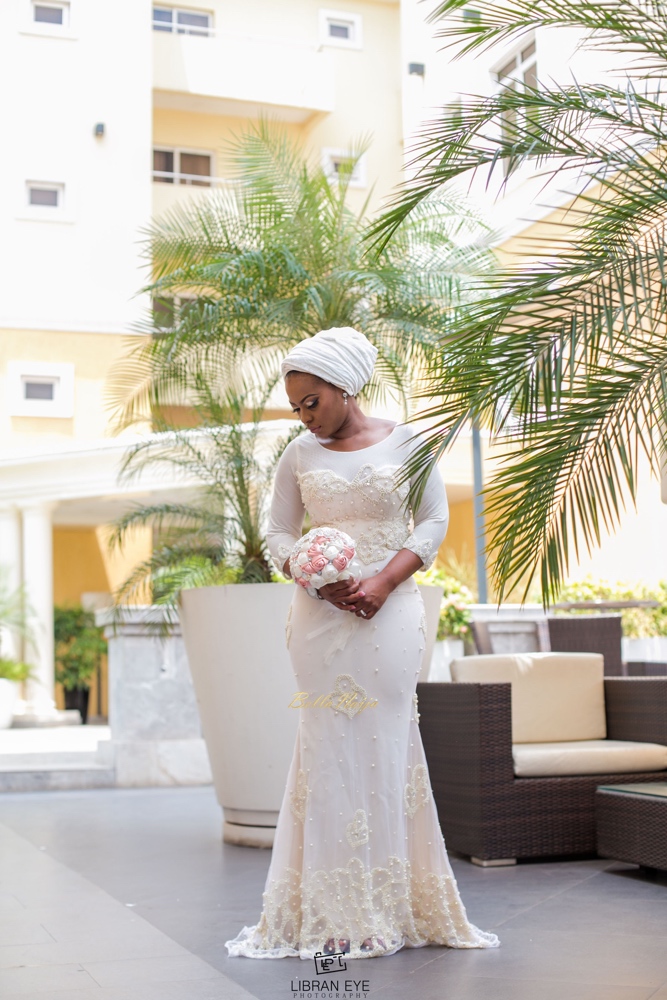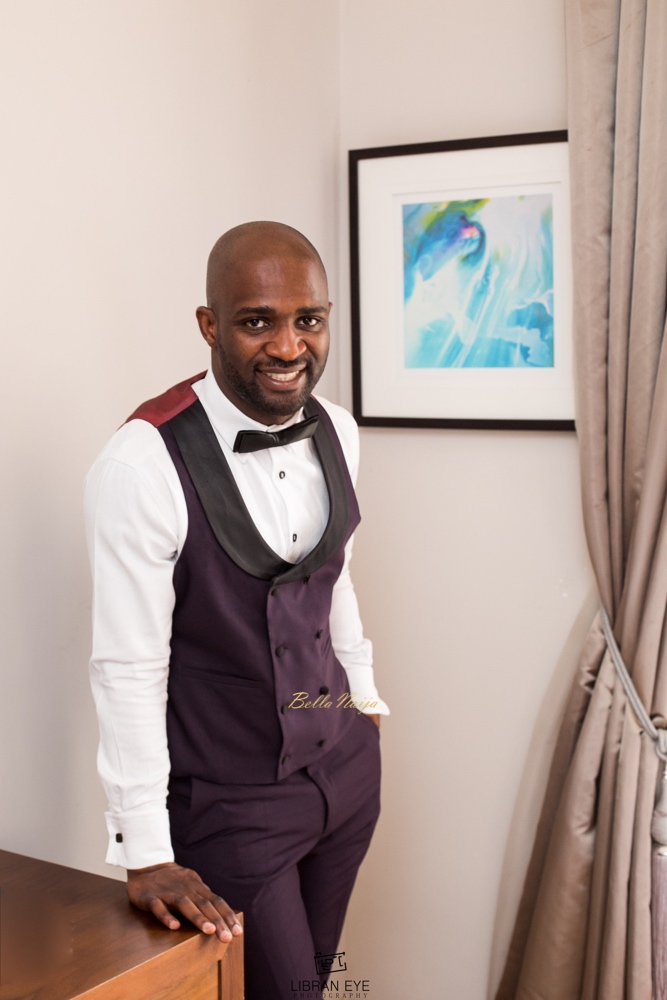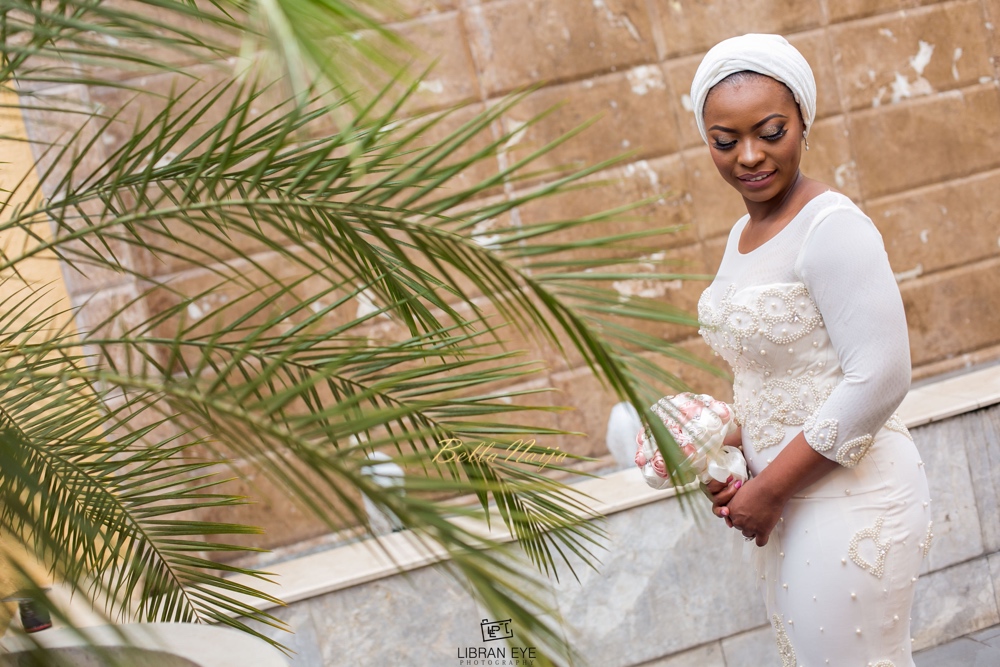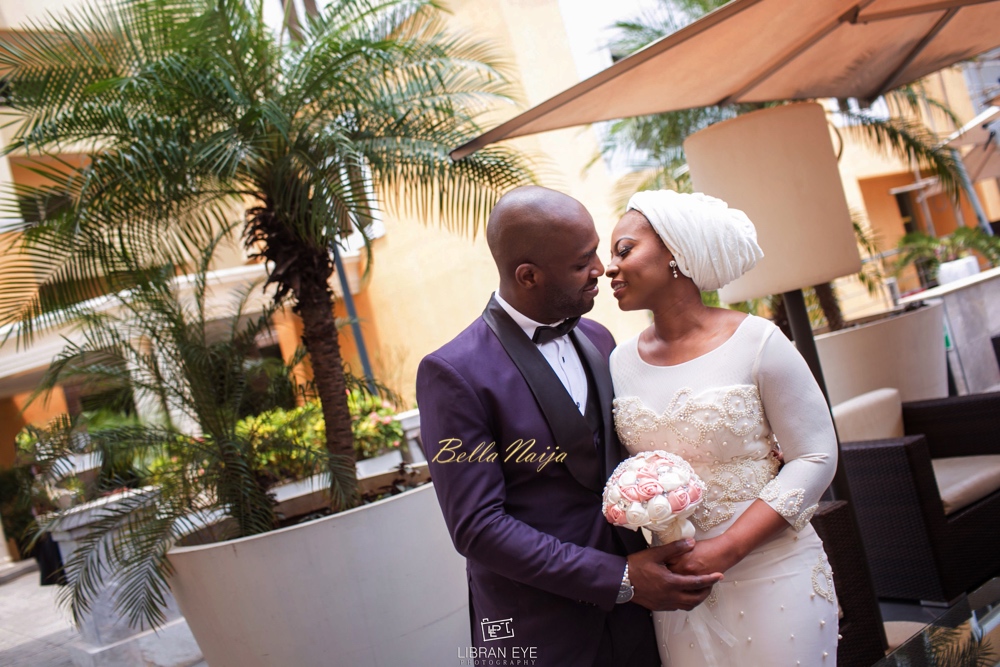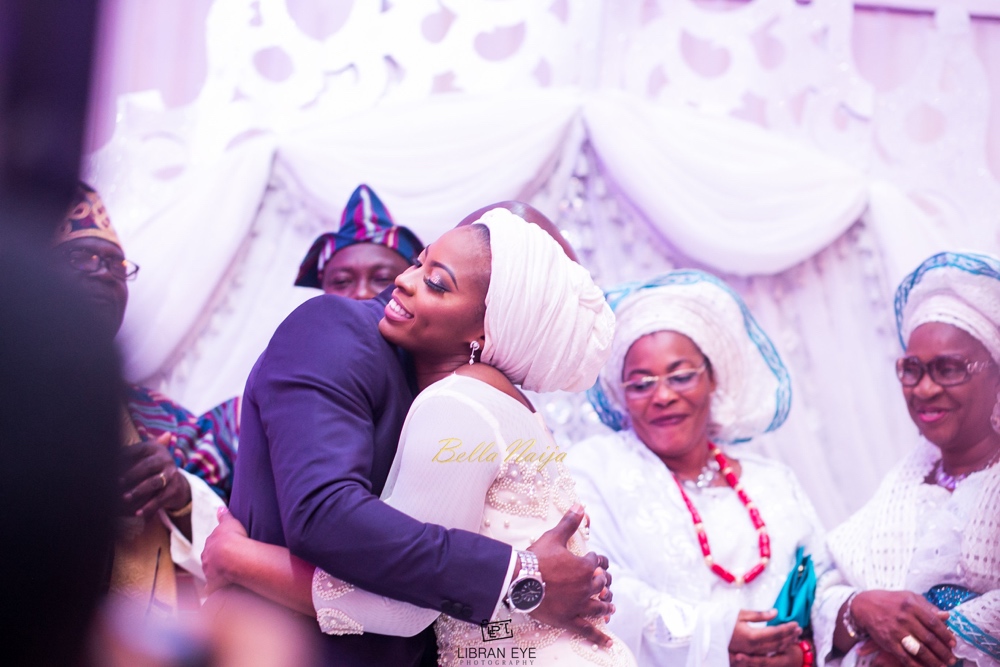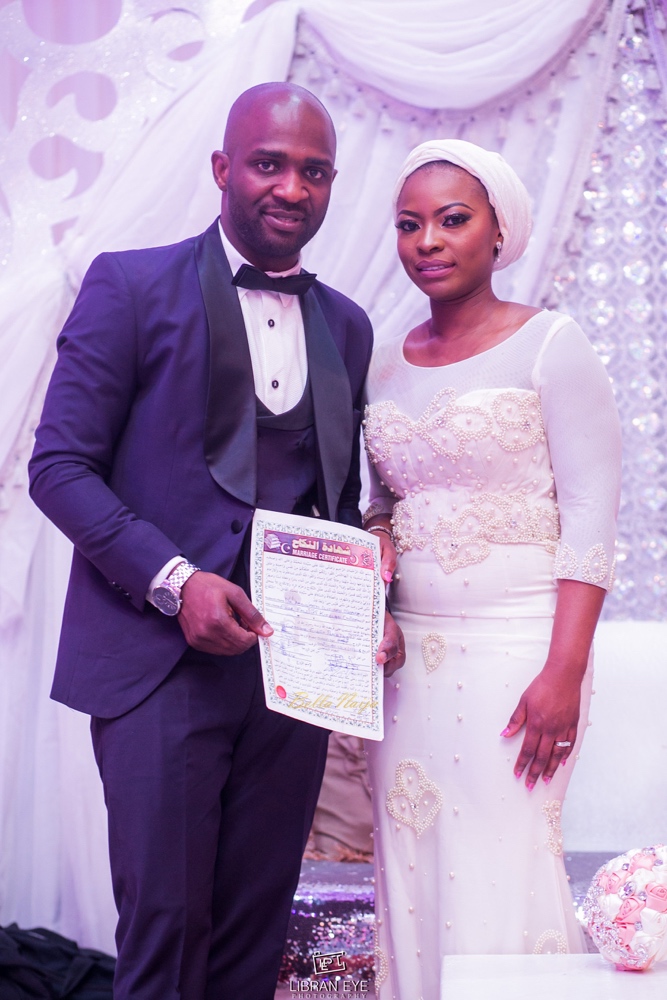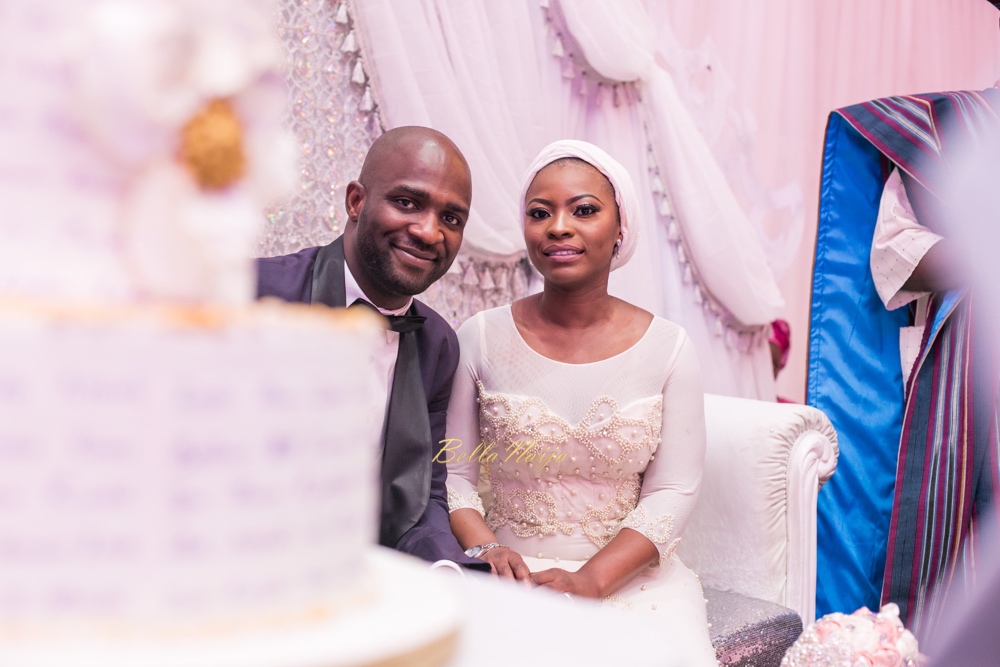 Traditional Engagement | Libran Eye Photography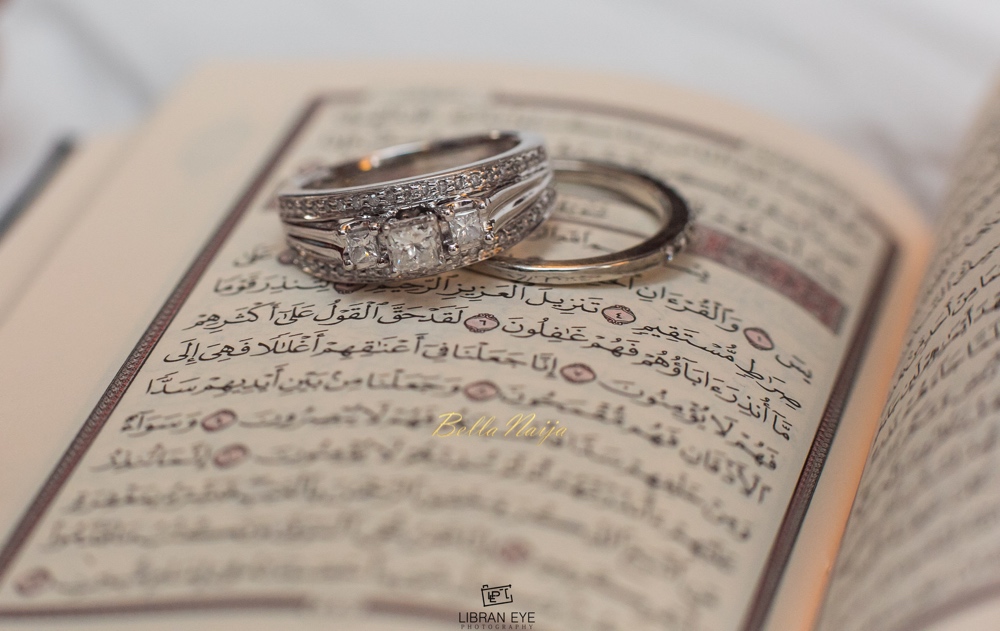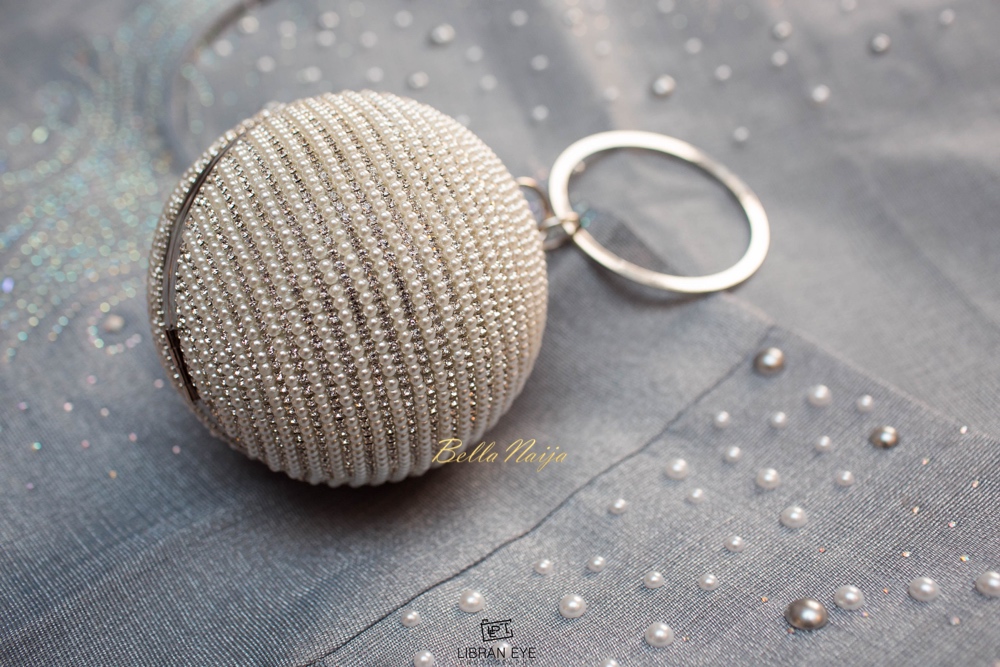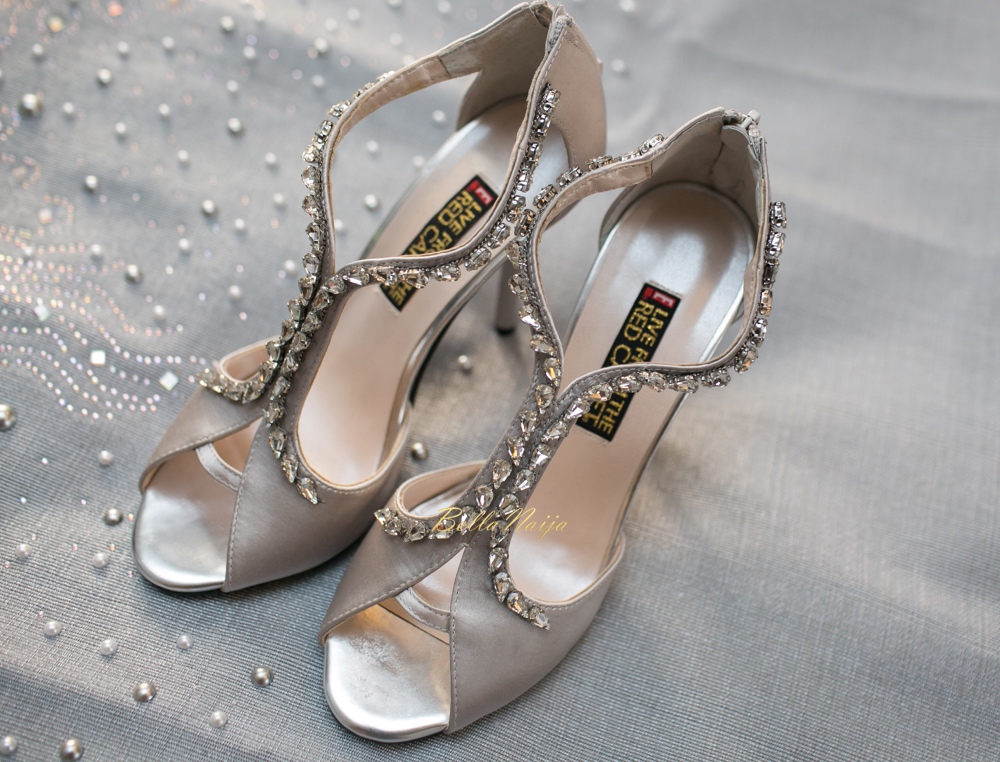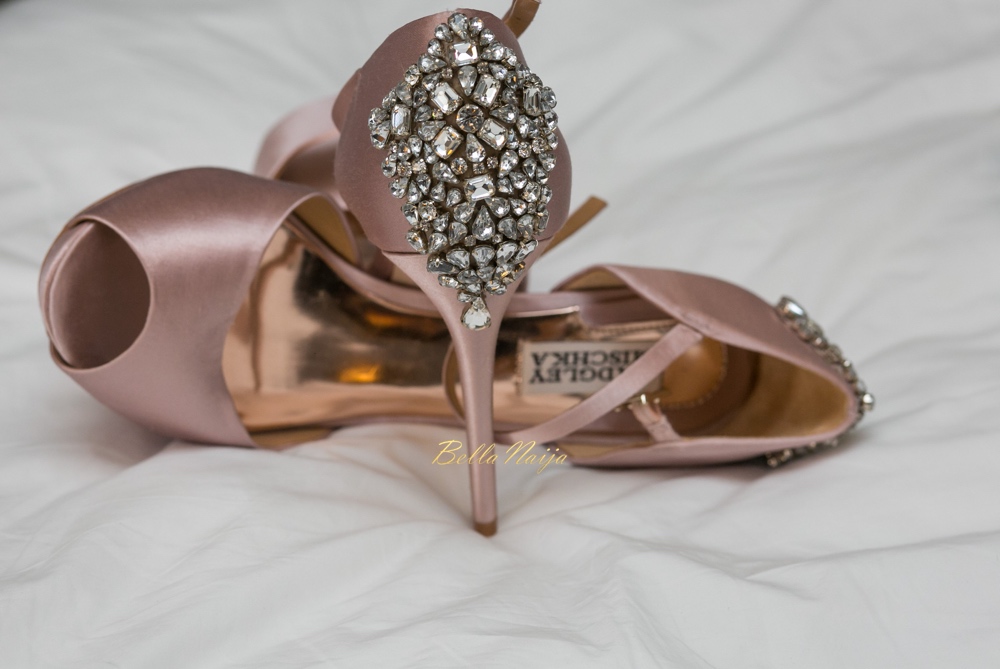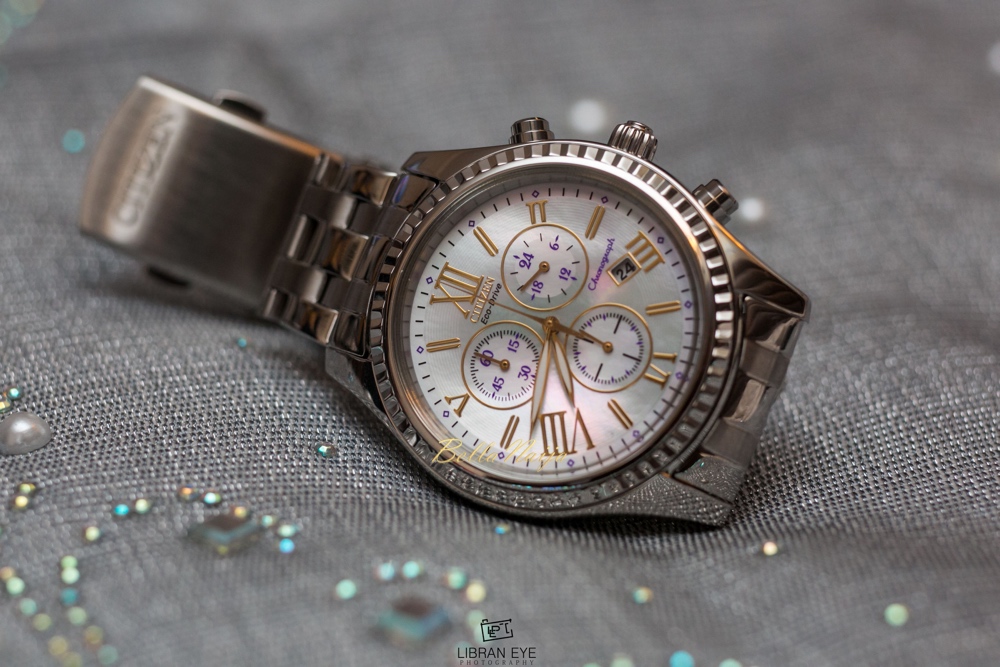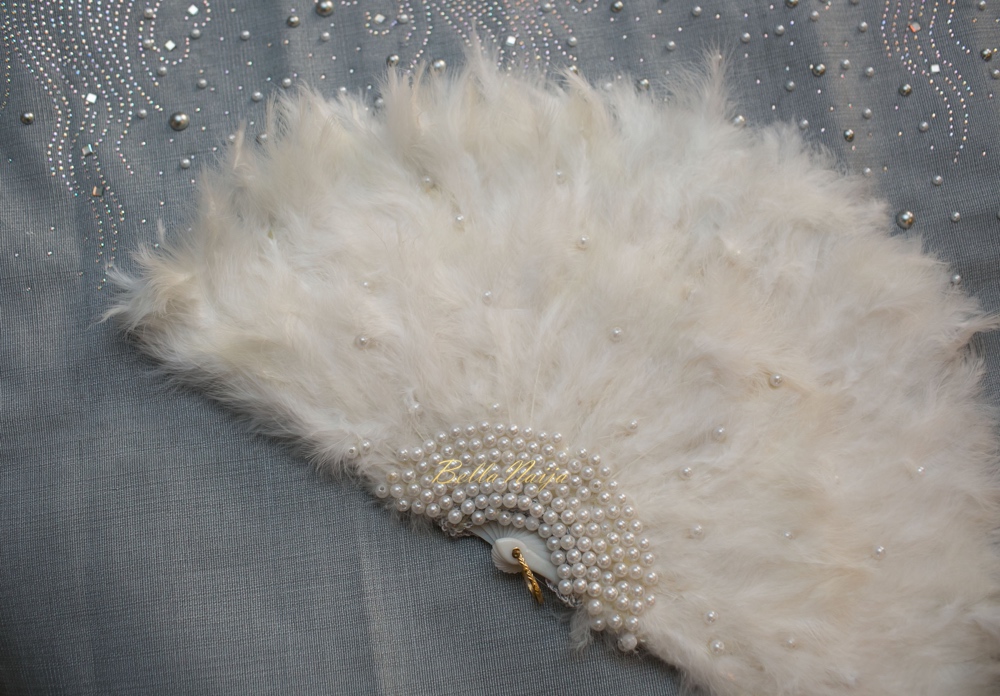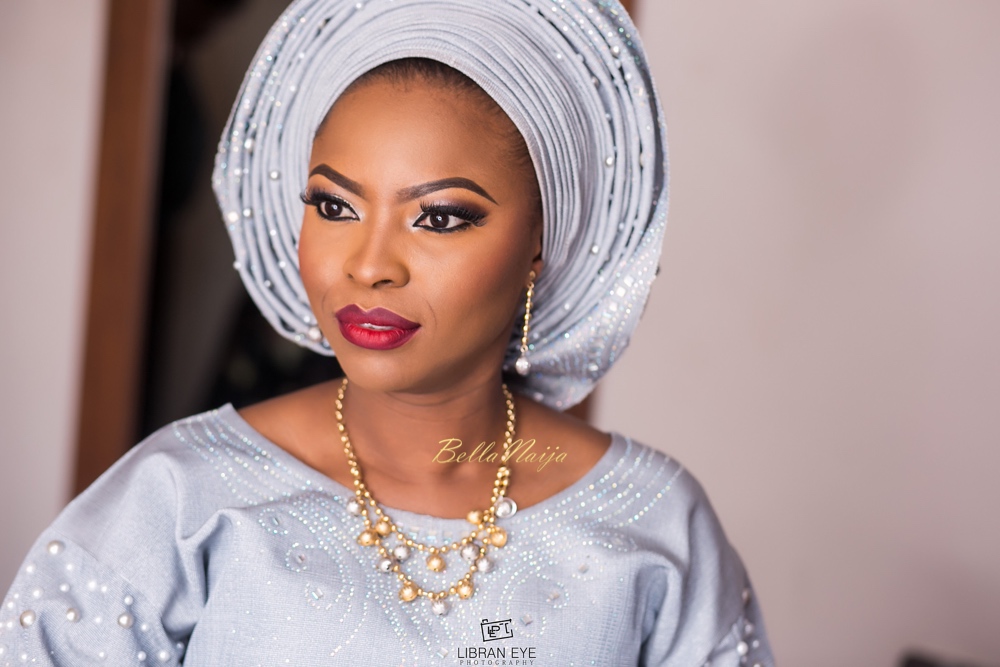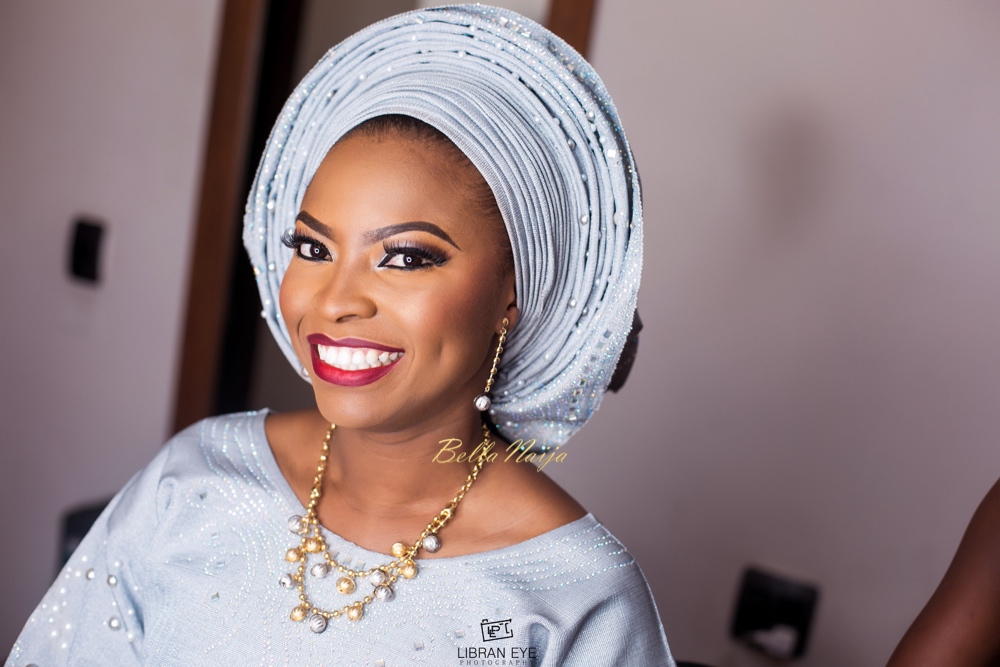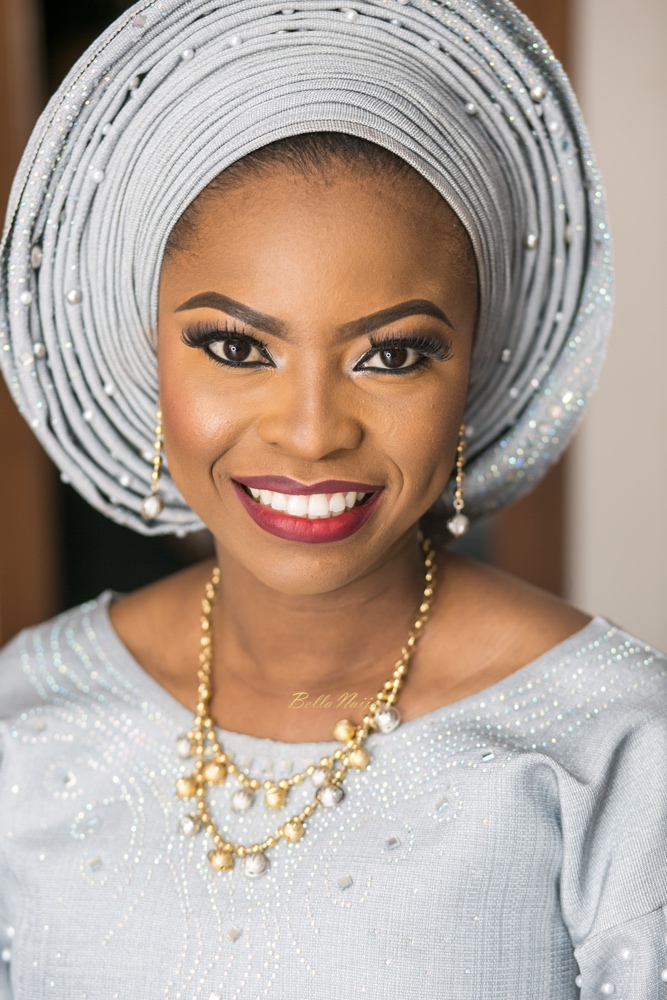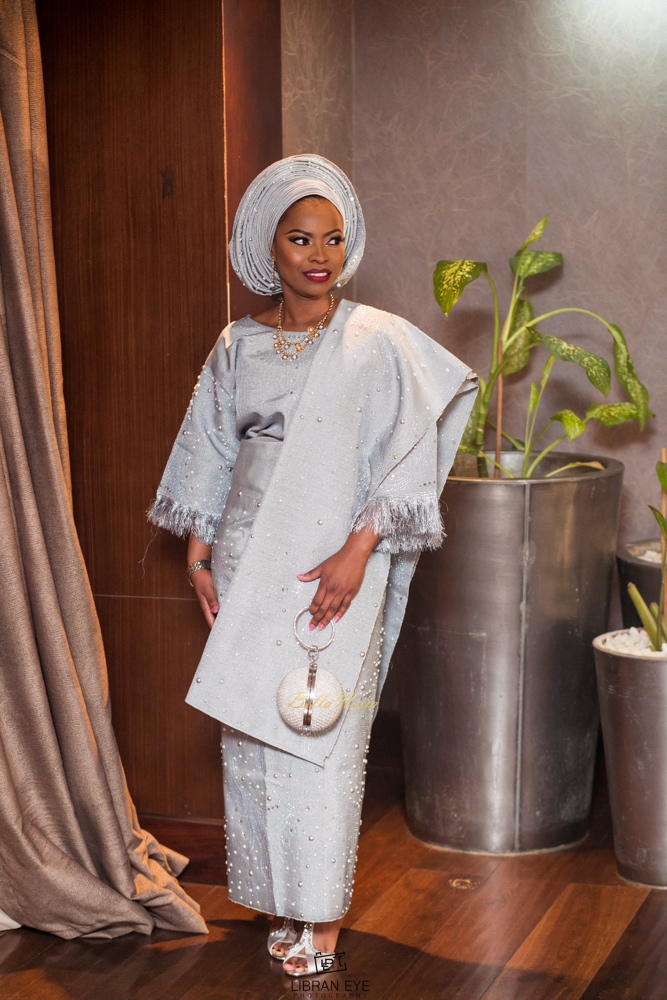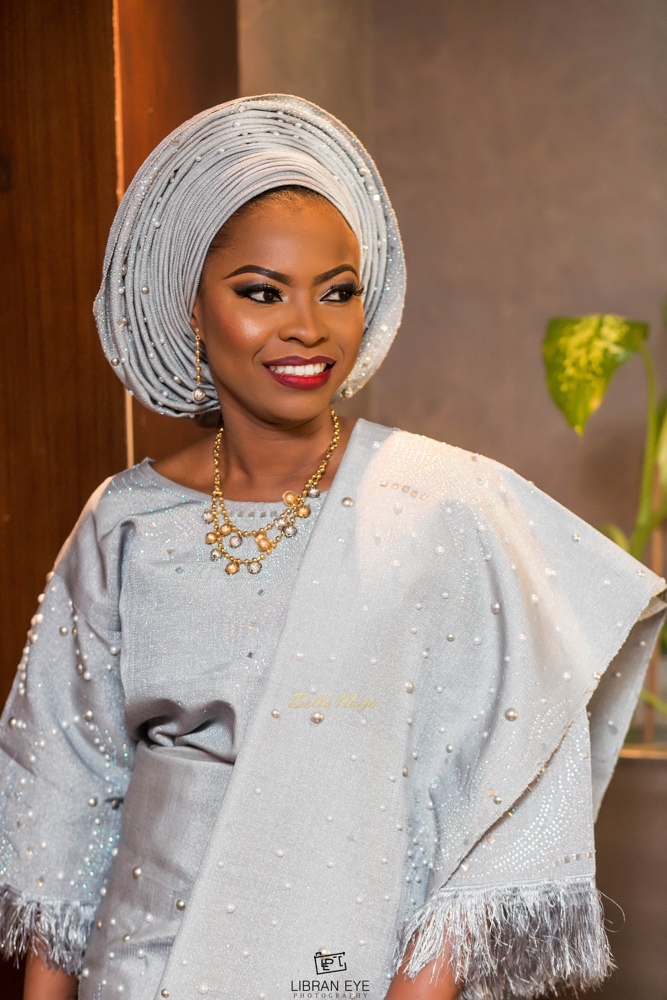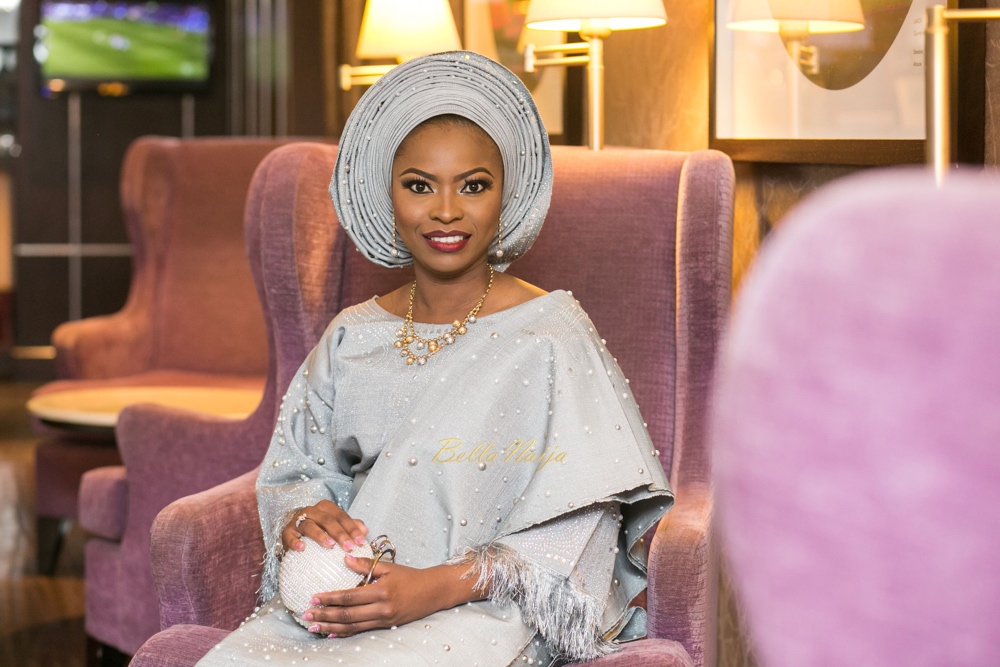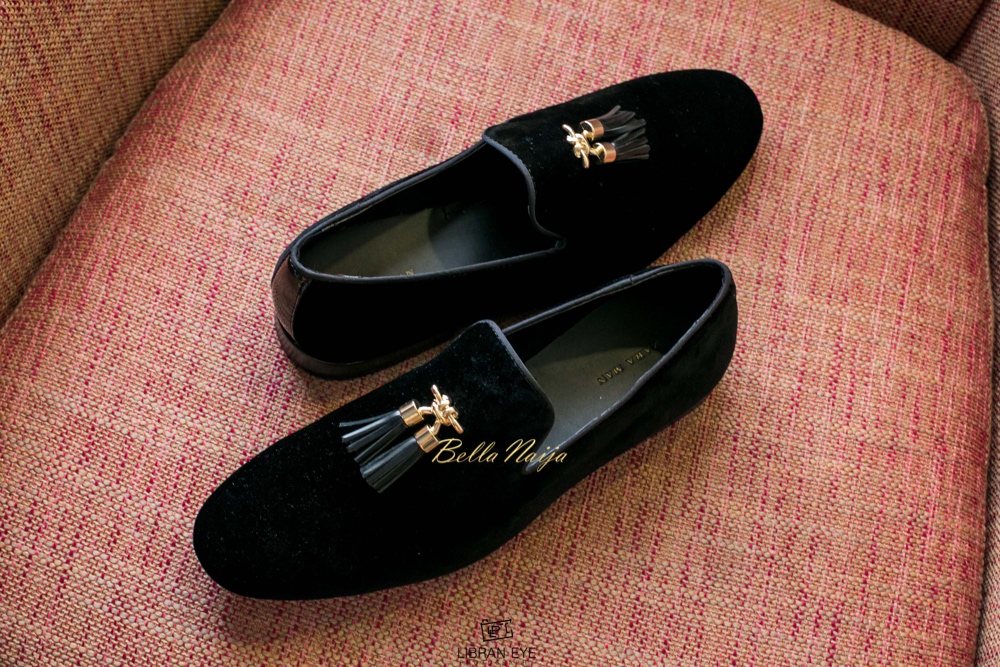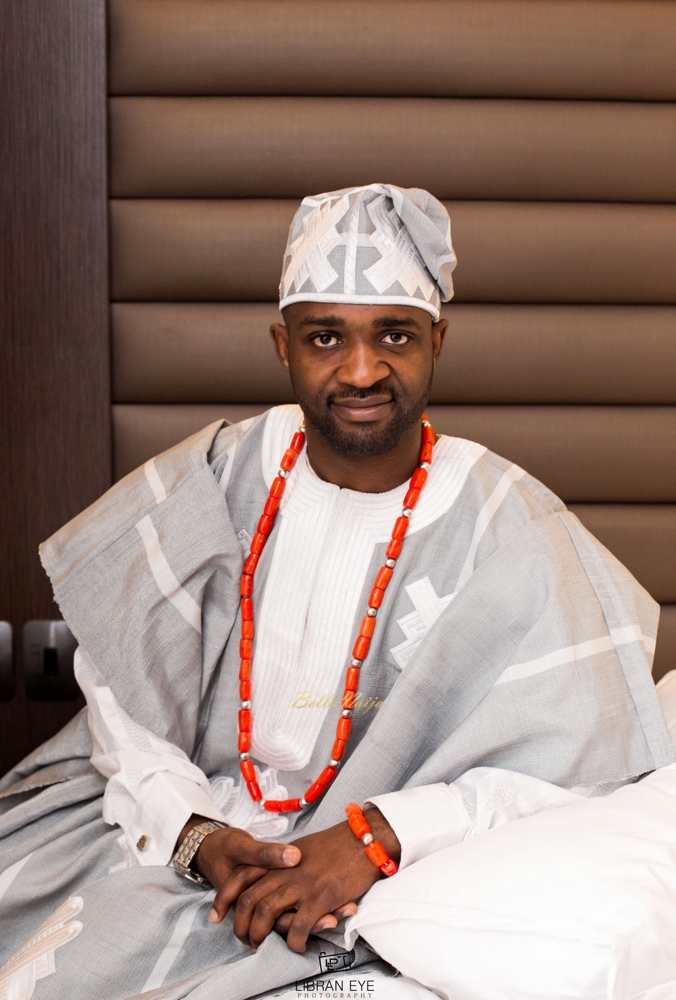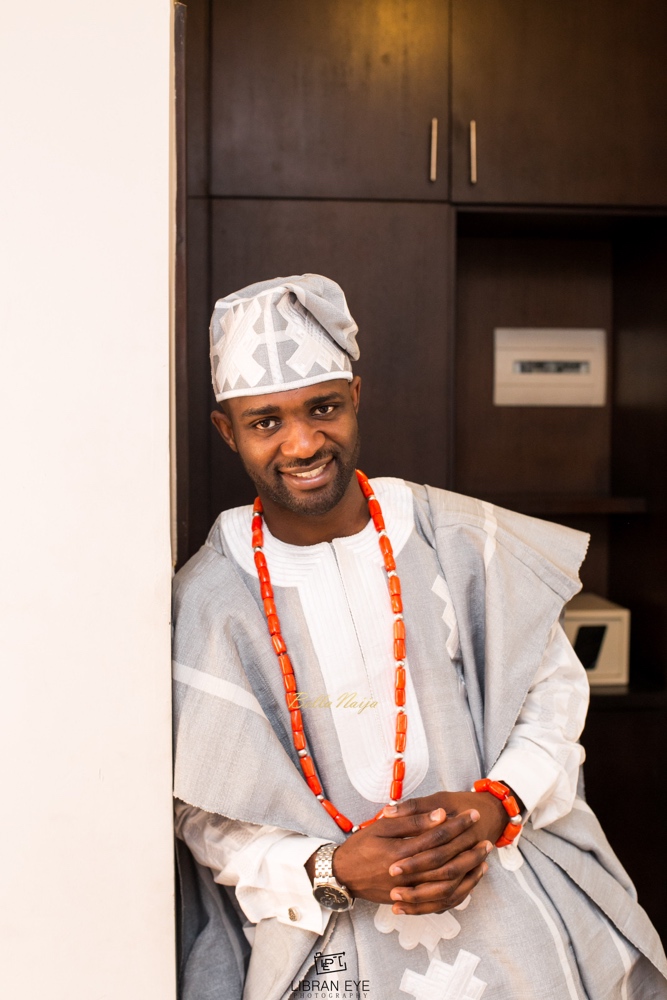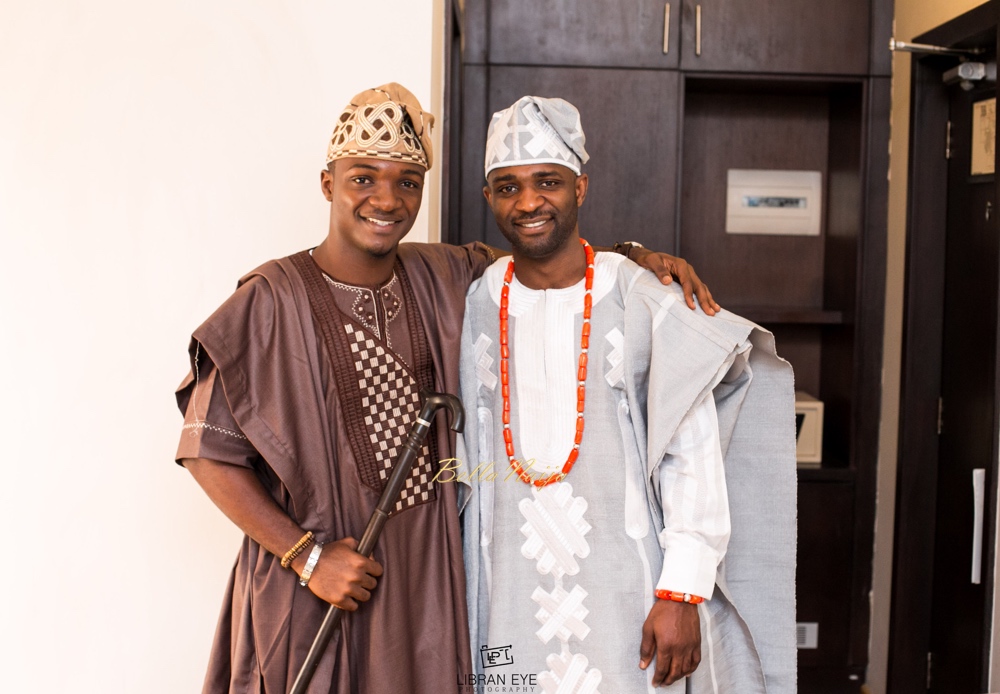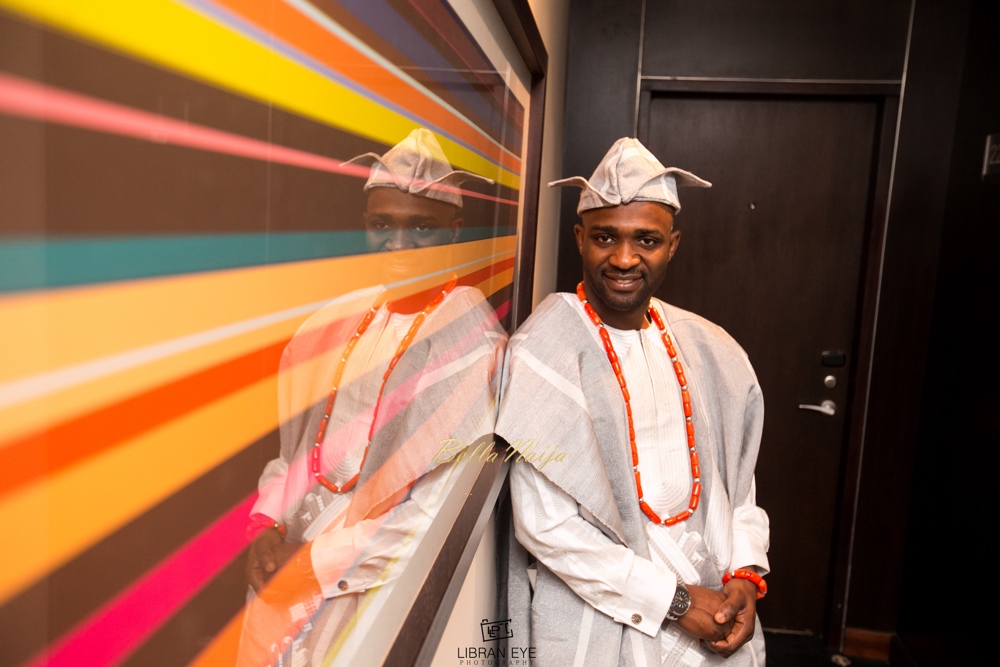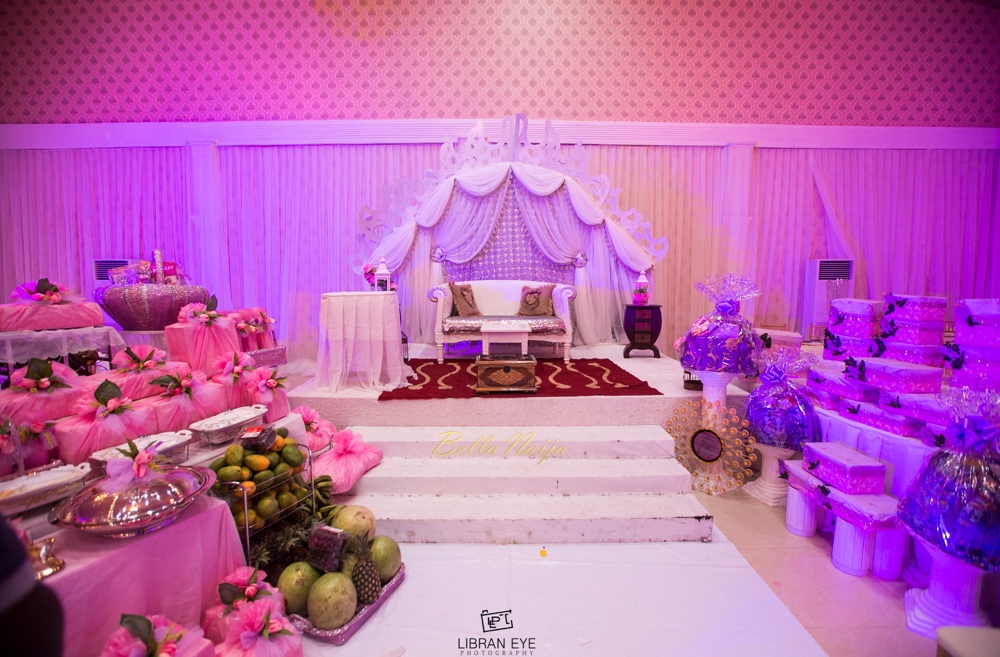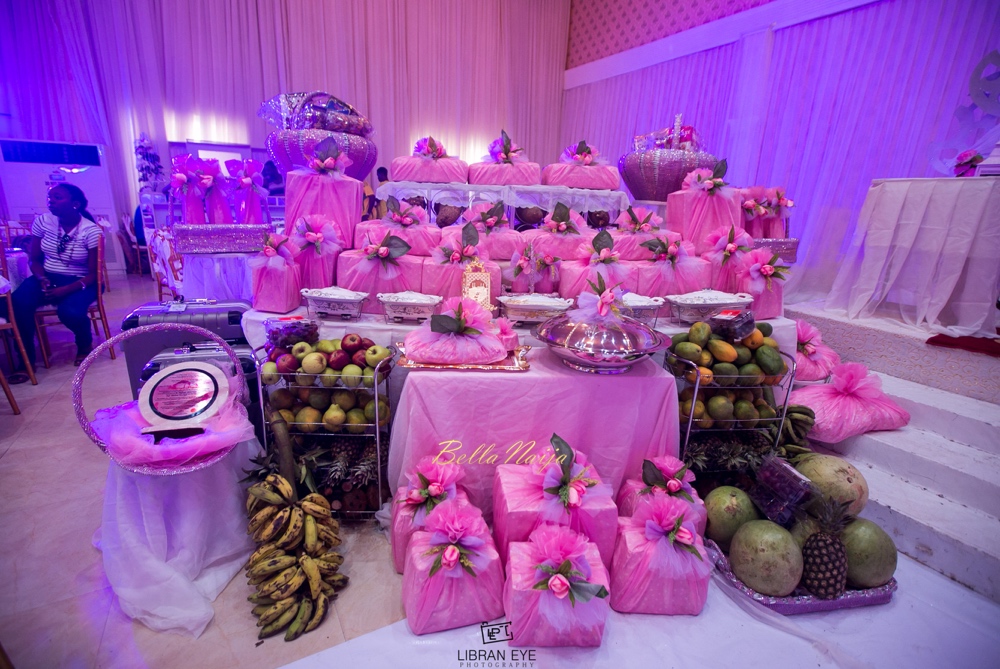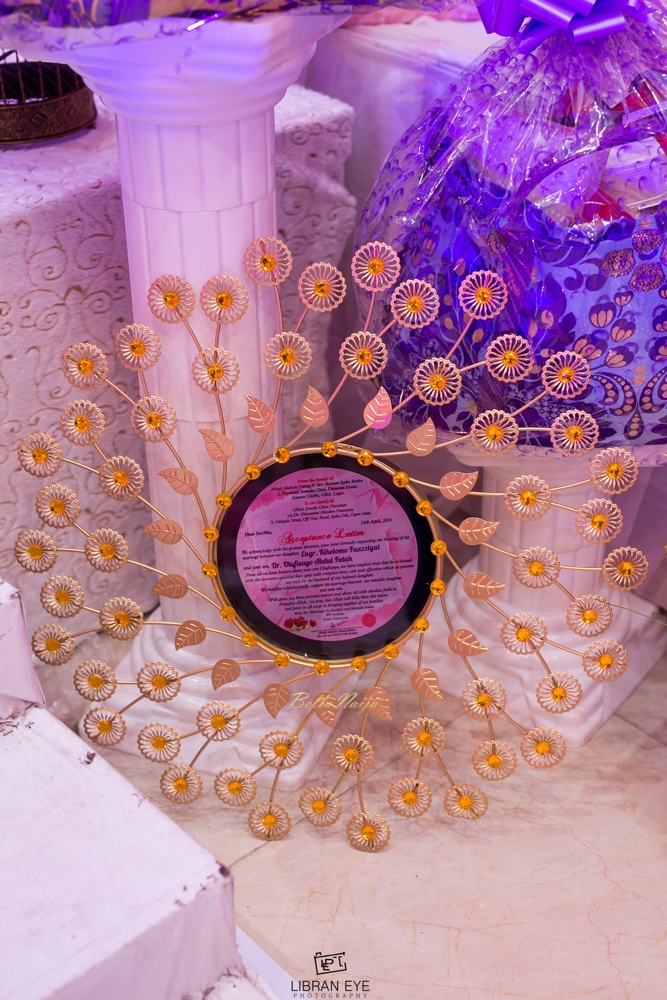 "We decided on a simple cake with the word "LOVE" written in different languages in line with our travel theme."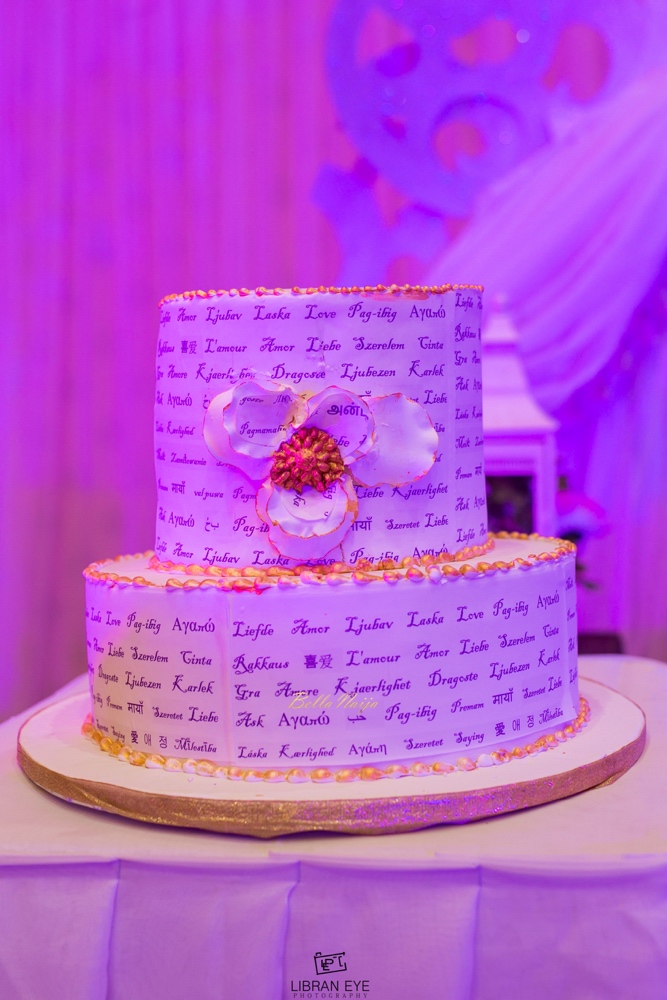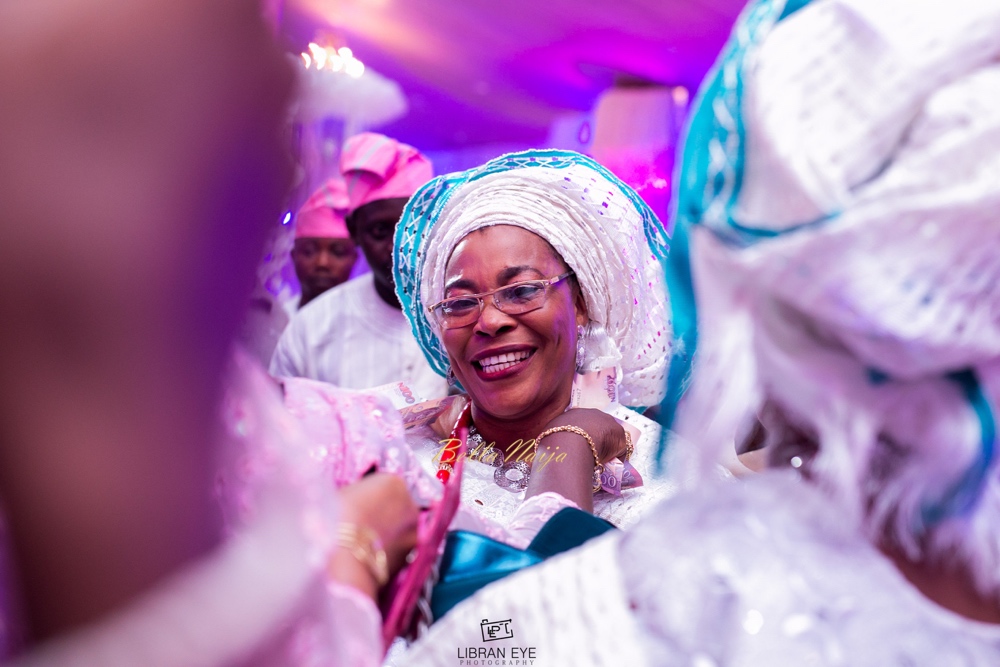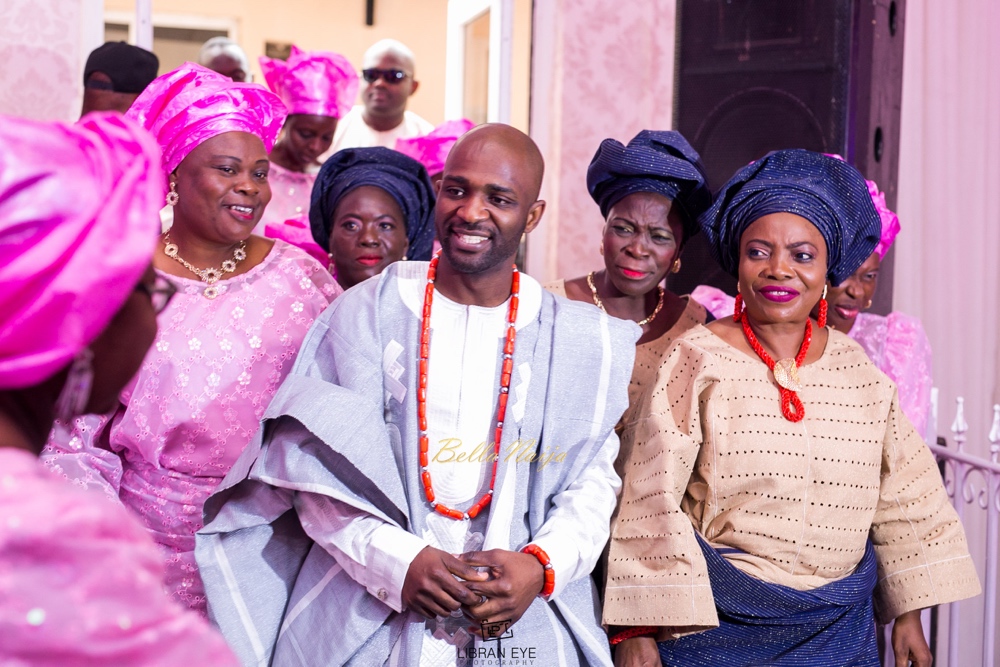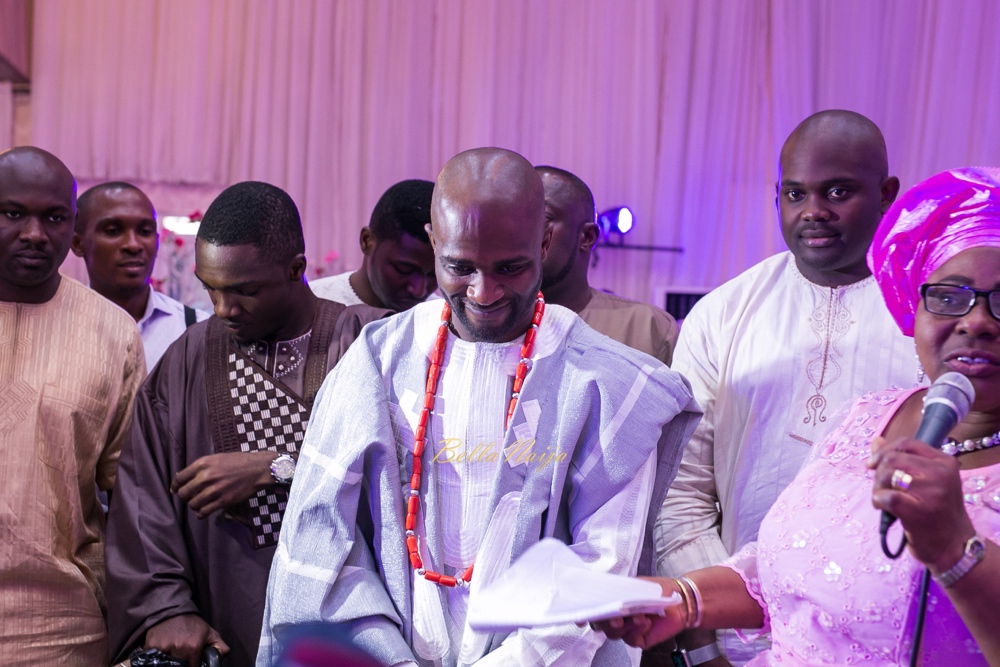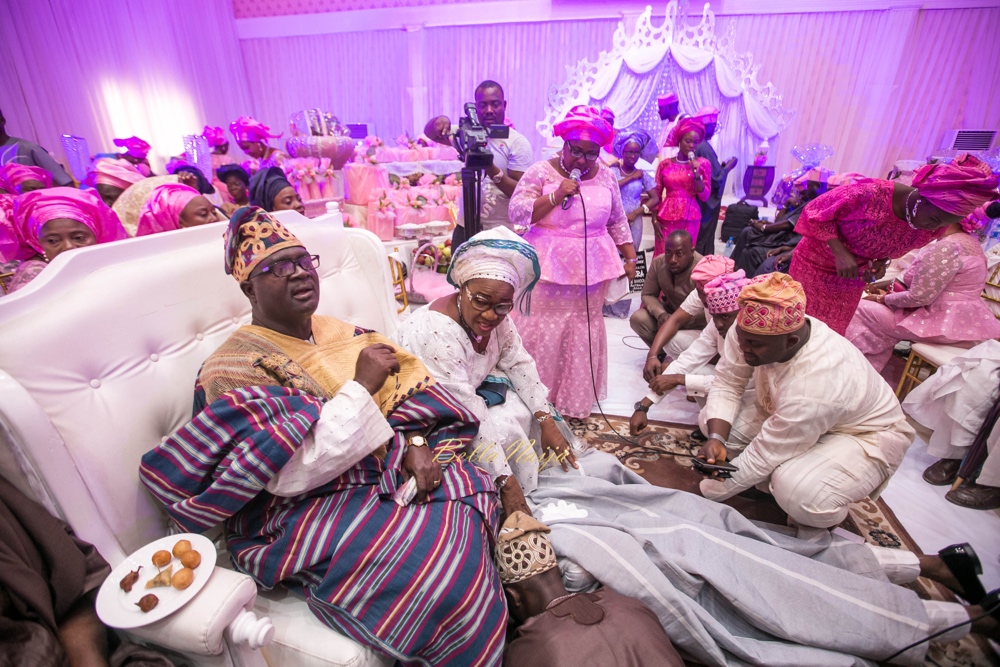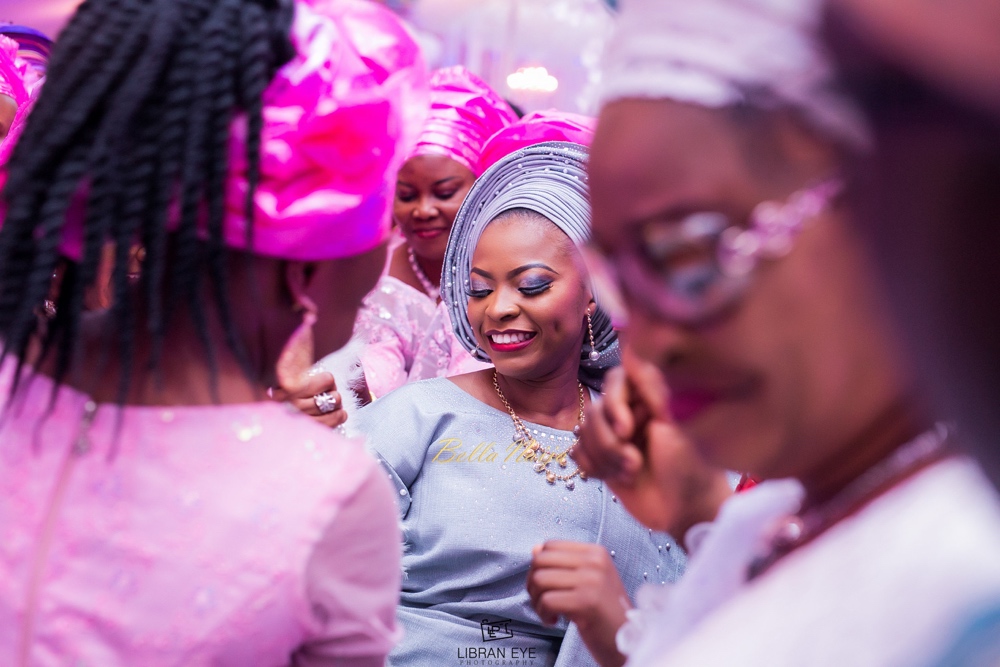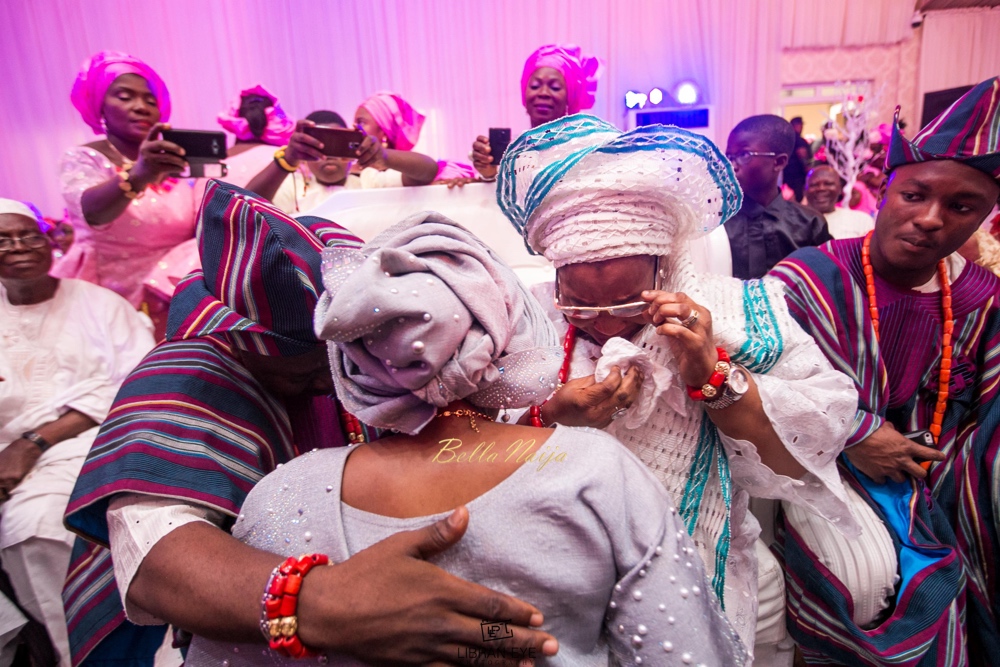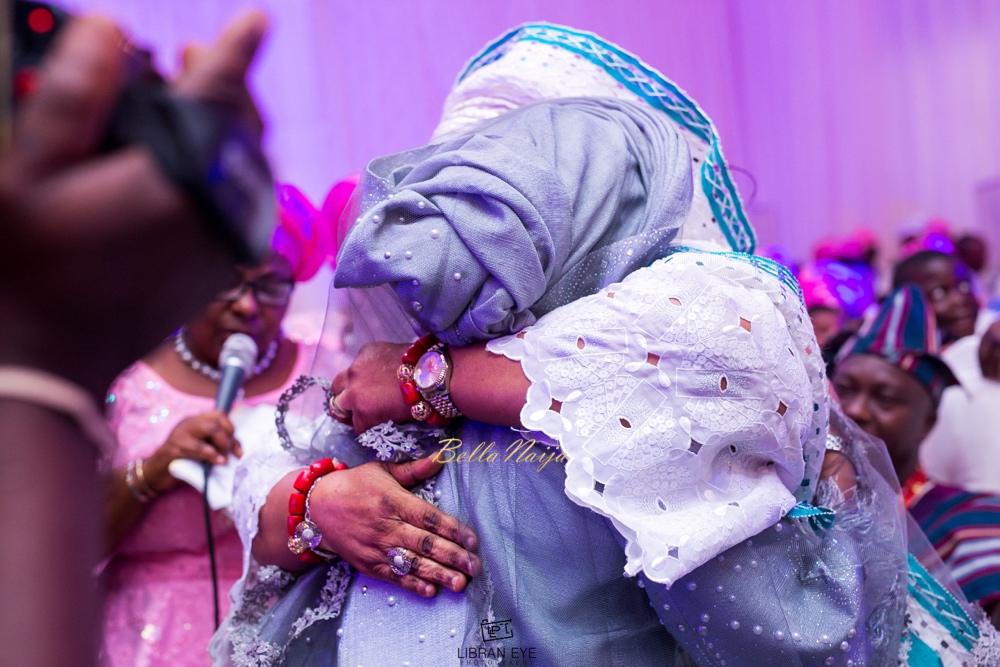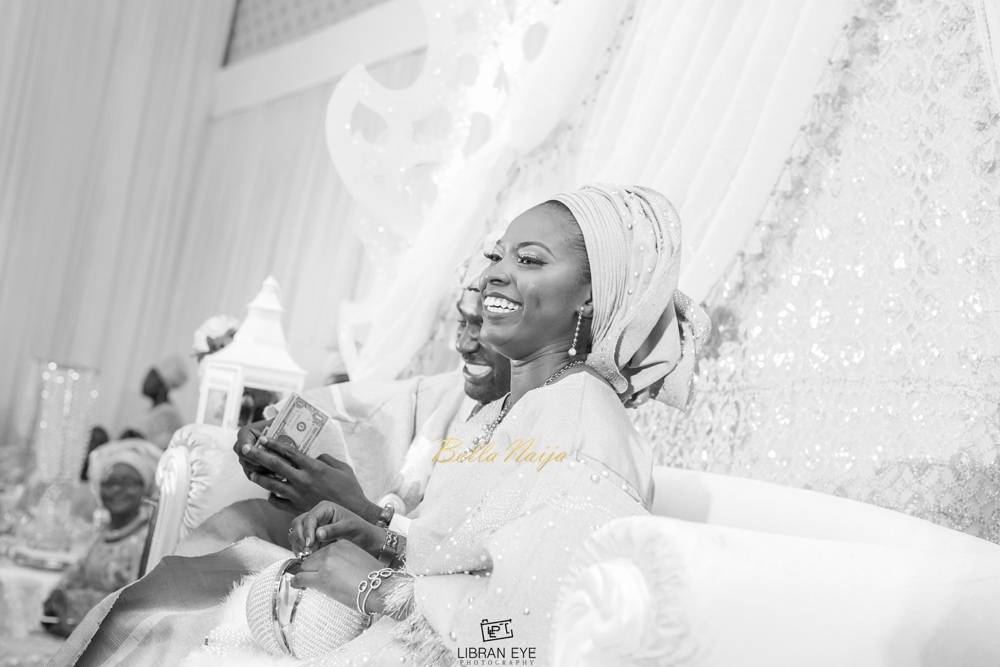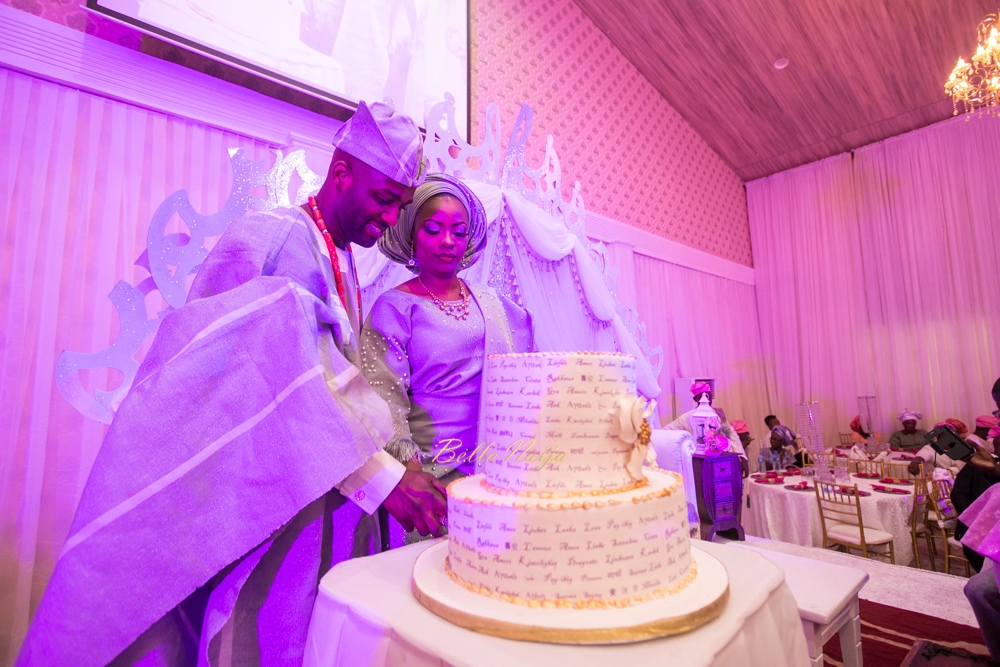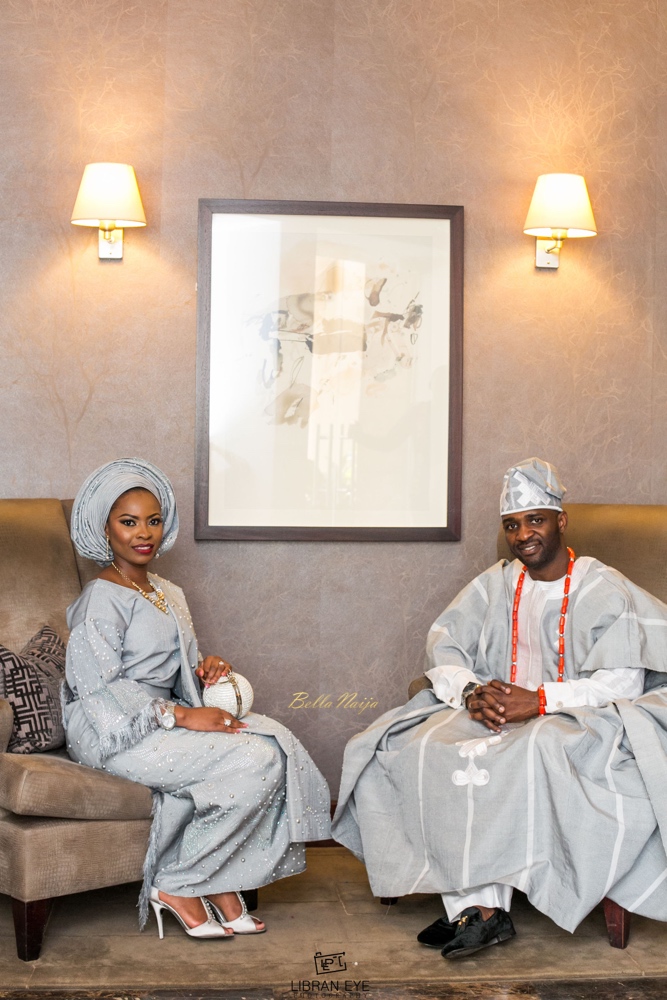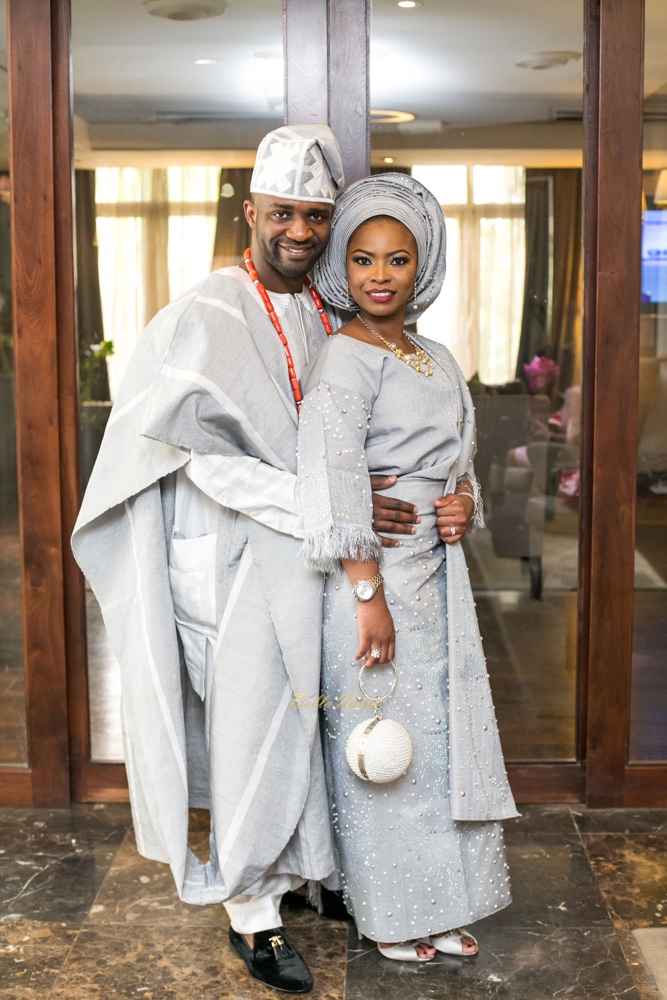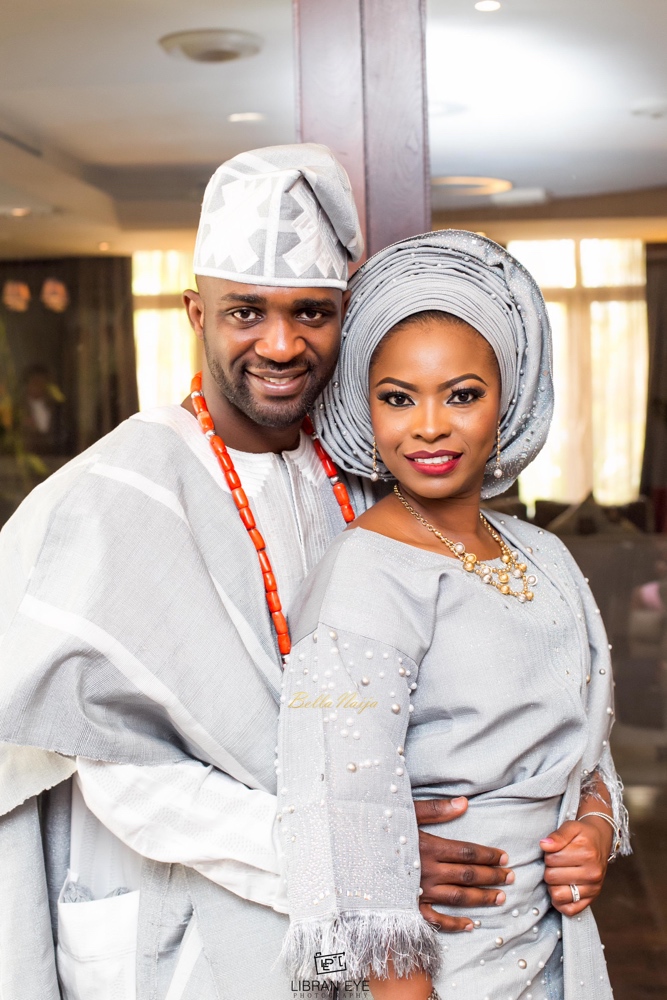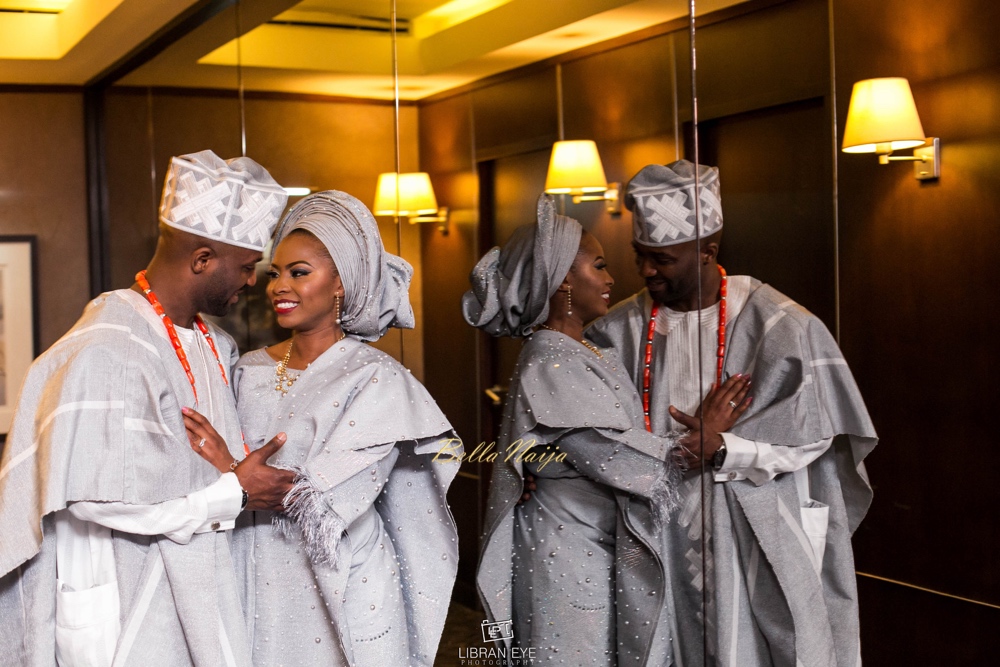 ***
Photography: Libran Eye Photography
Pre-Wedding Photography: Oyemi Photography
Video: The Wedding TV
Wedding Info
Wedding Date: April 24th, 2016
Venue: Classique Events Place, Oregun
Wedding Colours: Lavender and Light Pink
Wedding Attire
Aso Oke: Zevida Fabrics 
Jewelry: Bride's Mum
Bridal Makeup: Oshewa Beauty
Bridal Hair: Hair by Dennis
Bride's Reception Dress: Zac Posen
Nikkai Dress: JB Living
Groom's Suits: Jason Porshe
Vendors
Planner: IPC Events
Decor: Ball Events
Cocktails: Mandies Cocktails
Finger Foods: Amazing Meal Kitchen
Drinks: Drinks and More NG
Desserts: Yellow Velvet Cakes
Small Chops: Samo Small Chops
Bubble: Eventecture
Thank You Notes: Spear Prints
Hall Signage: R'ade Designs