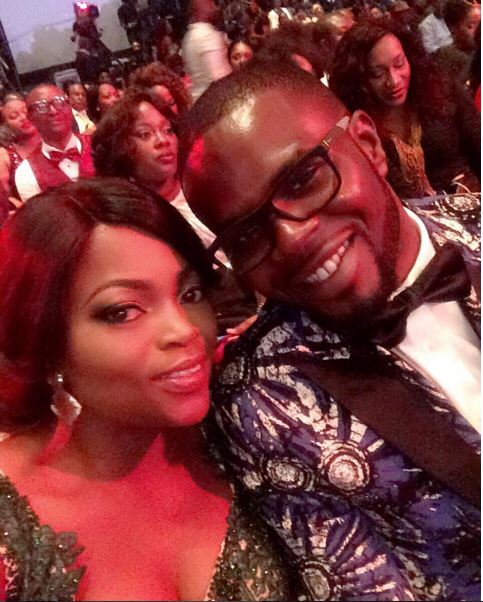 Nollywood actress Funke Akindele, who is celebrating her birthday today, and her partner JJC have ignited more marriage rumours today with a lot of their fans speculating about a secret wedding.
From photos posted on Snapchat, Funke Akindele can be seen wearing two ring bands on her finger.
Reports of a secret wedding first surfaced in May but neither JJC nor Funke Akindele have confirmed it.
In a post on Instagram wishing Funke Akindele a happy birthday, JJC wrote:
"Happy birthday @funkejenifaakindele aka FAB. Many happy returns. May all your days be filled with love, and happiness. You'll find peace in your home, work, body, mind and soul. You'll never lack. Health and wealth is your potion. Long life and prosperity. Stay blessed my best friend?"
The "FAB" nickname is believed to be an acronym for the newly married Funke- Funke Akindele Bello with Bello being JJC's surname.
Funke and JJC reportedly got engaged back in February after dating for a while.