BN Style presents Collection Conversations, a weekly round up of all the collections and look books from African designers featured on BN Style from the previous week. Collection Conversations features Eki Ogunbor & Richard Akuson sharing their individual thoughts on featured collections from the previous week.
So, let's get started.
***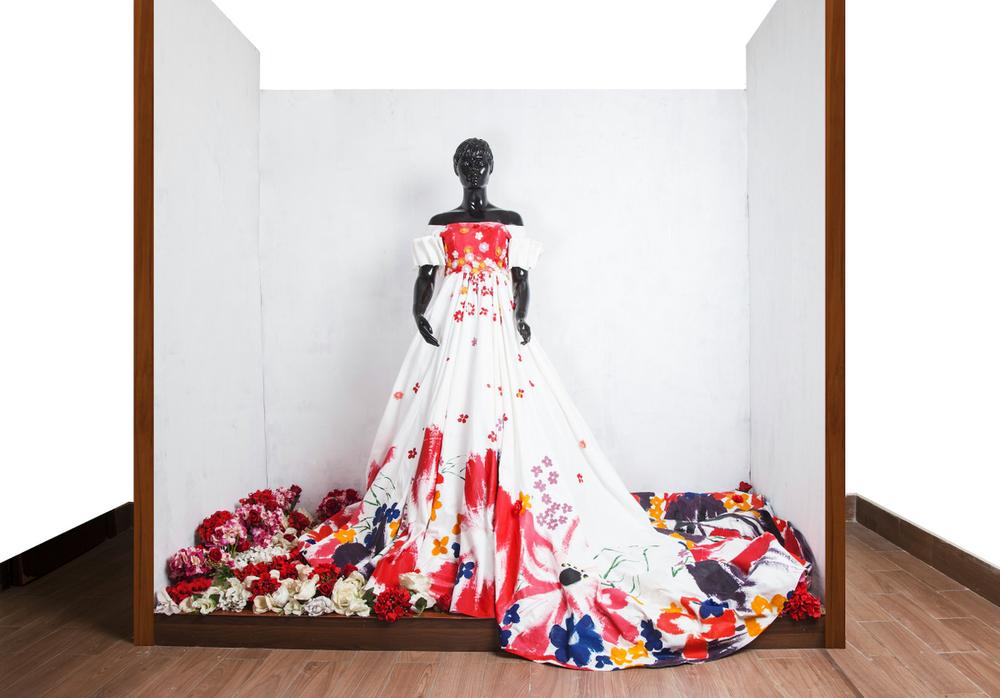 Eki: O'Saunders first
Richard: O'Saunders collection is a gracious fresh breath of fresh air. I am in love with the collection Eki. I have always been obsessed with everything Marie Antoinette
Eki: Love it too, at first I didn't like the use of mannequins but the clothes are just so pretty that I don't even care
Richard: I think she was such a formidable figure that took fashion and the arts seriously. But I like the use of mannequins, love it actually. It reinforces your attention to the clothes. But back to Marie and the clothes, it's a story well told. I can see the vibrancy, the colours, volume etc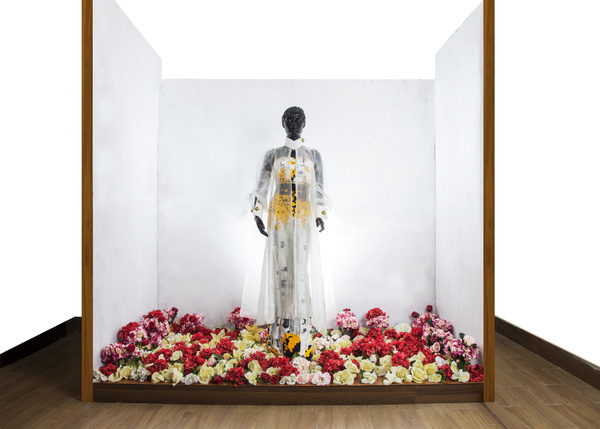 Eki: I think it's a shame that we cannot really see the clothes close enough, the photos should have been closer, it would have made sense if the floor and walls were cropped and all you could see what the set design and mannequin in the box
Richard: Yes, I wanted to see more of the clothes too… Very true
Eki: I feel like I've lost the detail in these beautiful clothes and I'm seeing unnecessary space
Richard: But campaigns aren't always about the clothes, I feel they're always about the story behind the collection and then the lookbooks follow shortly to show the clothes
Eki: It's nice to look at, the white space makes it look really clean but it doesn't show the details of the clothes. This is a lookbook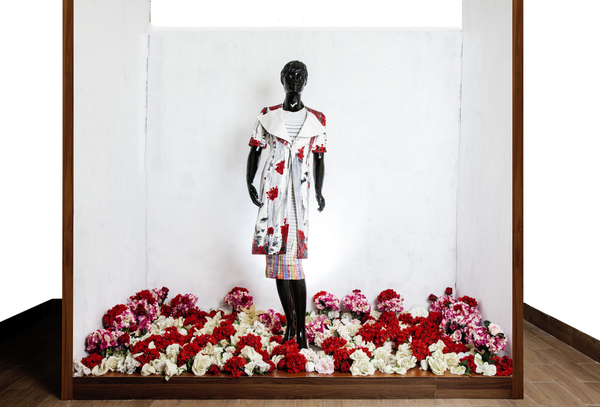 Richard: But still, It could have been more detailed
Eki: Oya explain to us the different between a campaign and a lookbook and tell us which one this is #examquestion
Richard: Lol! Well, lookbooks really show the clothes in full without any form of drama etc, just models standing straight facing the camera. While for campaigns, it's about the story. Like for Balmain they have those signature dark/tinted pictures, that is hardly about the clothes but about the poses, photography, models and then the clothes. That's where you find brands using mostly celebrities or super models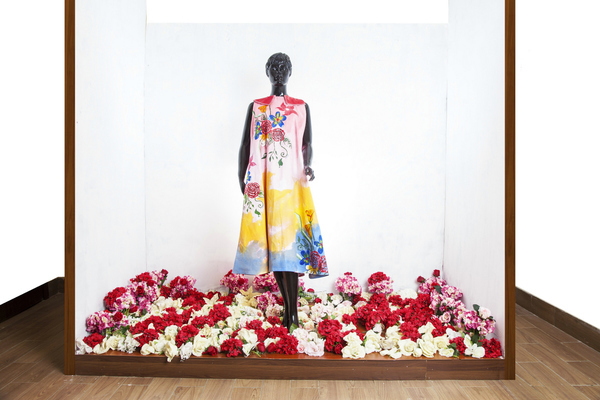 Eki: Ok I get what you mean. Here's how I see it, Campaign = series of ads like what we see in magazines, billboards etc – most times using a few pieces from a collection to promote the brand/collection and photos sometimes tell a story; they're hardly basic. Lookbook = all about the clothes in the entire collection.
Richard: Oh yes, the end of campaigns is for ads, print, online, etc
Eki: But Richard, I think this post is a lookbook, just that the photos don't do justice
Richard: Then they missed the mark in that regard
Eki: So which is your fave?
Richard: I like them all. Hard to choose
Eki: I know! Did you spot the off shoulder style again?! That's my favourite, I WANT IT!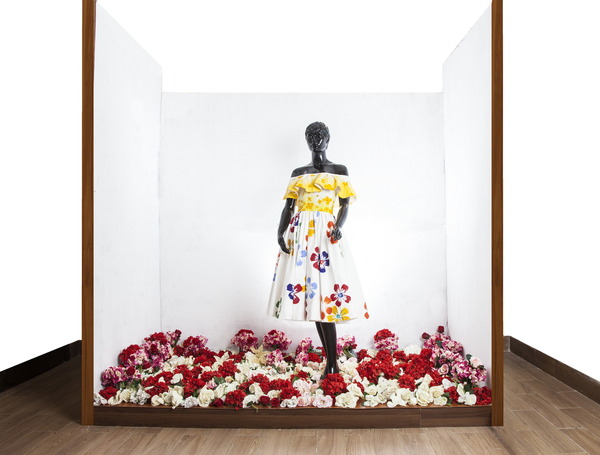 Richard: Yes, I noticed it too!!! It's official, this is going nowhere
Eki: Ok if you aren't picking a fave, next is Yomi Casual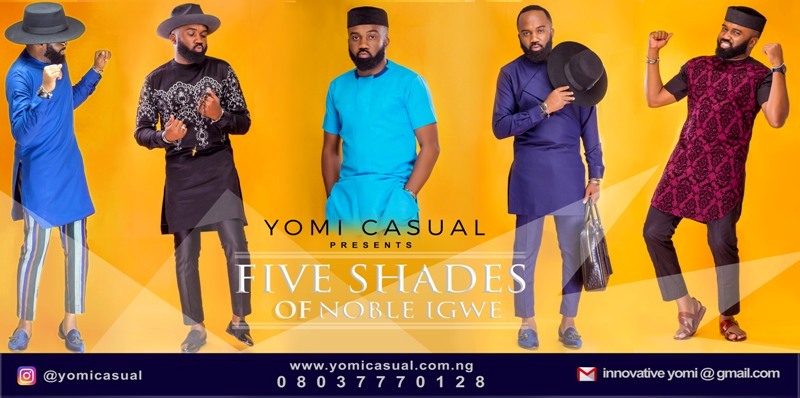 Richard: I love love this, very colourful!! Very lovely! And Noble is the perfect fit for this campaign because he's so fashionable and really carries the clothes well. It's a win for me
Eki: Yea I like it as well love the colours. But I have to say it reminds me a lot of this lookbook (Mimi Onalaja is a Stylish Muse as Xclamations by Tomi Rotimi Celebrates Curves with New Collection) because of the background used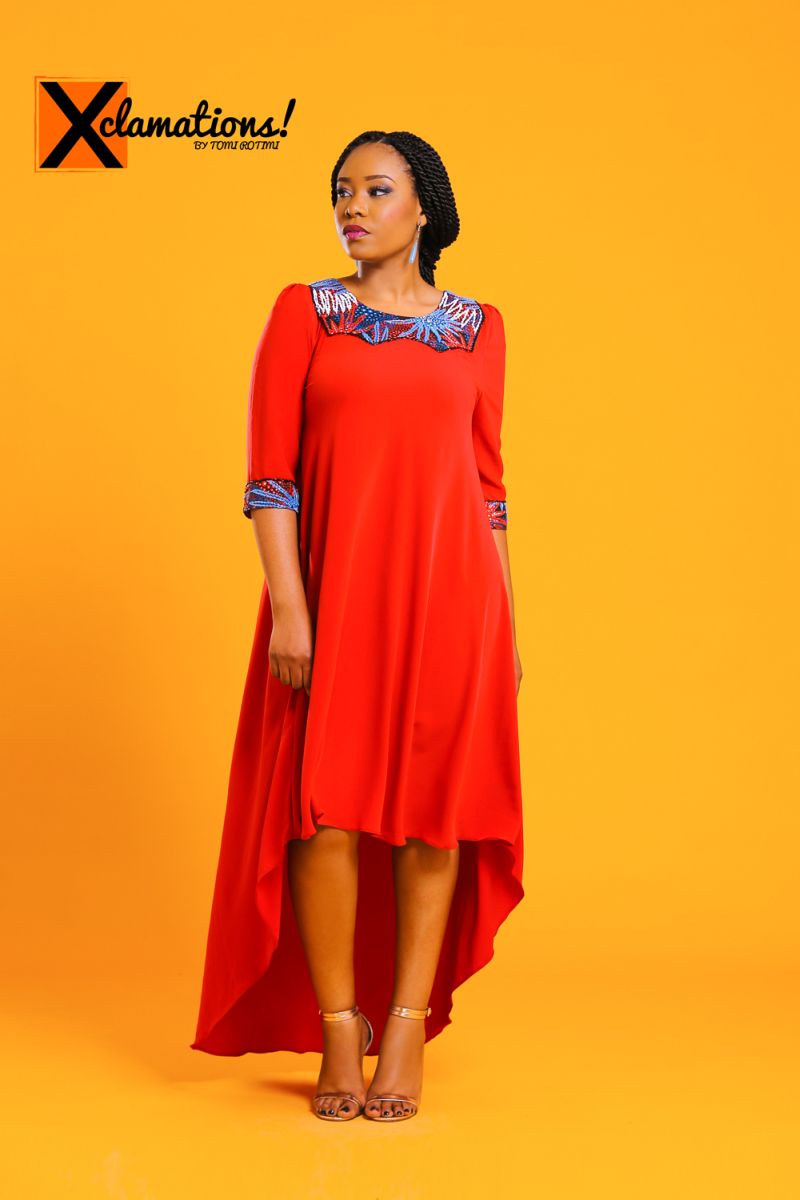 Eki: My fave is the blue outfit with striped pants. Perfect Styling with those shoes as well ?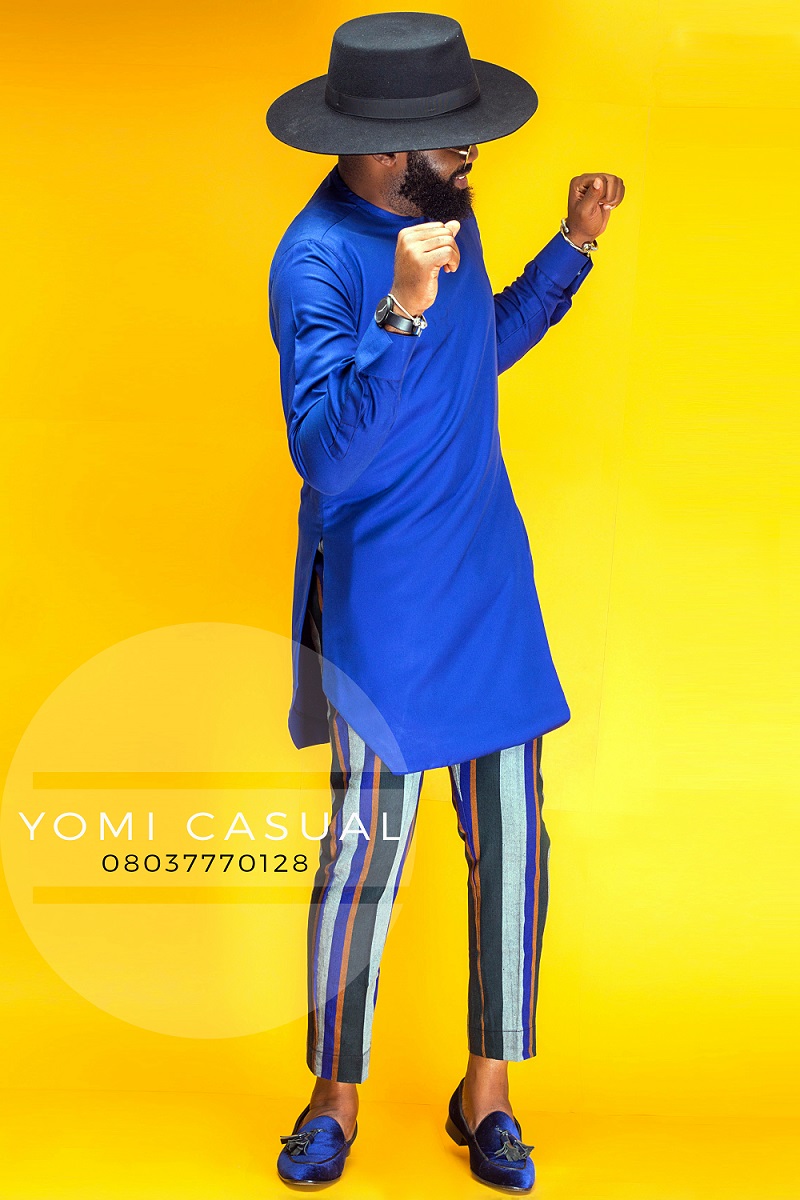 Richard: Oh yes. True. Turns out we both love nicely done colourful campaigns
Eki: Yes. Very eye catchy. Any thing for that extra bit of attention, it must be memorable!
Richard: Absolutely!
***
Today's title was inspired by Eki's question to Richard on the difference between a lookbook and a campaign and which one of the two best represents O'Saunders collection shoot. Please share your thoughts and answers to this question, let's discuss.