Grey Velvet, Nigeria's leading fashion retail chain, launched Blu by Frankie & Co at a shopping party, which took at the Grey Velvet Lekki store on Saturday July 16th 2016. 'Blu By Frankie & Co' is the newest and most affordable line under the Frankie & Co label with it's pocket friendly prices between N6,000 and N15,000.
The party brought together Grey Velvet customers, bloggers and fashion enthusiasts alike to shop and mingle while enjoying complementary drinks courtesy of official drinks sponsor, Le Connaisseur. Grey Velvet also provided guests with Blu-themed desserts and fruit punch!
"It felt really good seeing people come out to support the brand and #BuyNigerian! We felt that the party truly reflected the brand identity of Blu by Frankie & Co, it was light, fun and was thoroughly enjoyed by all our guests and we are so excited for what the future holds for our brand"
Blu by Frankie & Co is now available at the Grey Velvet Lekki & Ikeja stores and will be made available in Abuja & Port Harcourt in the coming weeks.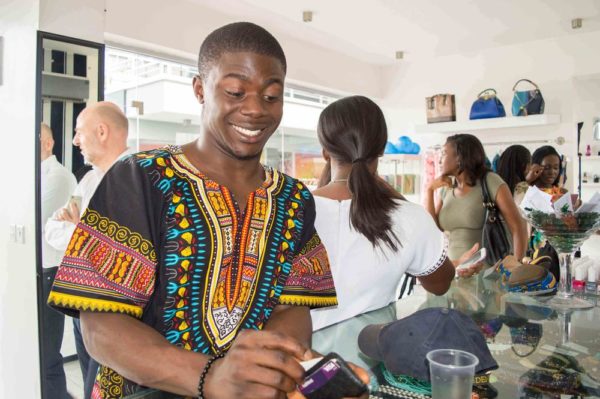 For Enquiries: Online Store – www.greyvelvetstores.com | Order Line – +234 8022900376 | Instagram – greyvelvetstores | Twitter – greyvelvet | Facebook – Greyvelvetfashionretail
See all the lovely photos from the launch:
The Gorgeous Pieces…
Setting the right mood to shop…
We know the good stuff and it's right here!
My "Unlooking" Game is Stronger than yours…
More Fab Guests…
______________________________________________
Sponsored Content