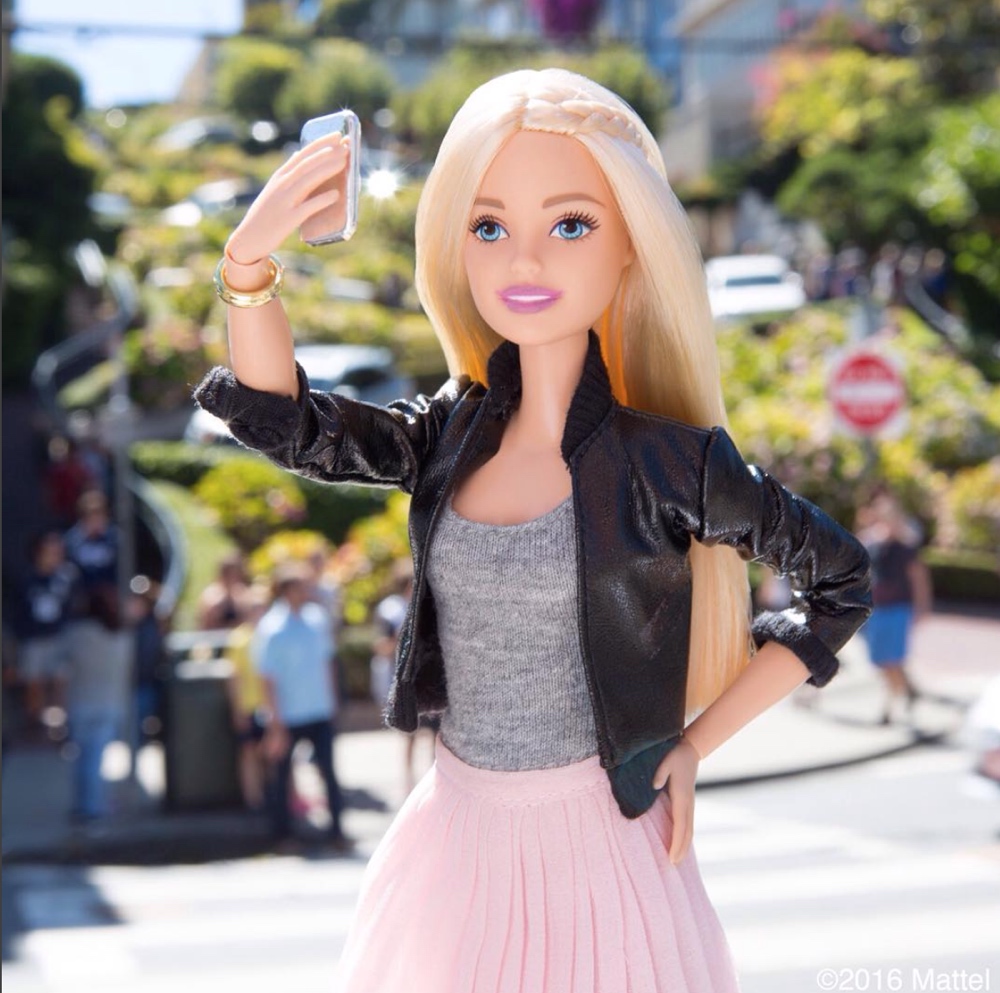 Barbie has had a lot of jobs—astronaut, presidential candidate, hairstylist, dog groomer, and now the world's most iconic doll is now an official fashion blogger, otherwise known as a social media influencer – one who will charge for a promoted post.
However, in an age when a single postive post on the right Instagram can led to a product sell-out, Barbie rise to digital influencer on Instagram at @barbiestyle should come as little surprise.
The beloved doll created by Mattel was paid by Dyson to attend a conference in Hawaii earlier this month and promote its new Supersonic hairdryer. During the event, Barbie created sponsored content, which showed the doll using Dyson new dyer and attending the conference.
One of the images, which shows Barbie holding a compact at the event has over 41.9 thousand likes, which highlights Barbie's growing influence.
The @BarbieStyle account has 1.5 million followers and looks more like an Instagram account for a celebrity than a doll.
The posts show Barbie at Coachella, attending photo shoots in Milan, and chilling with supermodels, as a glamour girl does. And now, thanks to a bit of marketing genius, Barbie is also name-dropping her favorite products.
"A core group within the Barbie design team saw an opportunity to show a beautiful, curated, behind-the-scenes look inside Barbie's world," said Kristina Duncan, Vice President of marketing communications for Barbie to WWD. "Barbie has always been a reflection of culture, and @BarbieStyle showcases her as an icon traveling the world, showing up in culturally relevant places and spaces."
Mattel did not reveal how much Barbie was paid for the Dyson post, but her style Instagram account is overseen by a team of senior designers, who create her custom made outfits, design scaled sets and scout locations for her photoshoots. In addition, the team works with an in-house digital and marketing team alongside of publicity agency KCD.
Sources: Daily Dot, Fashion United, Instagram | @barbiestyle