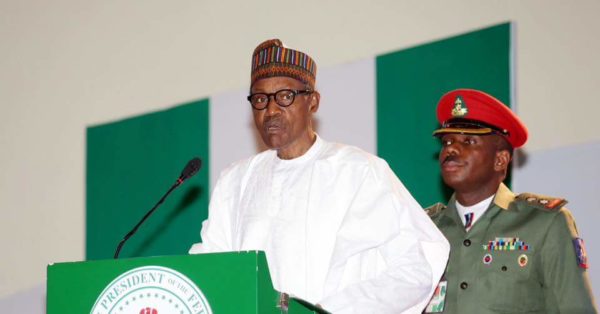 President Muhammadu Buhari, while delivering a speech at the inauguration of the national re-orientation campaign tagged, 'Change Begins With Me' in Abuja on Thursday, has called on Nigerians to change their attitude and behaviour if they want to see change in the larger society.
"Our citizens must realise that the change they want to see begins with them, and that personal and social reforms are not a theoretic exercise. If you have not seen the change in you, you cannot see it in others or even the larger society.

In other words, before you ask 'Where is the change they promised us?', you must first ask, 'How far have I changed my ways? What have I done to be part of the change for the greater good of society?'

The campaign we are about to launch today is all about the need for us to see change, not merely in terms of our economic, social progress but in terms of our personal behaviour on how we conduct ourselves, engage our neighbours, friends and generally how we relate with the larger society in a positive and definitive way and manner that promotes our common good and common destiny, change at home, change in work place, change at traffic junction, change at traffic lights, etc," he said.
The president decried that the level of lawlessness and degeneration in our national life has almost fizzled out honesty, hard work and godliness.
Buhari noted that students prefer to embrace cultism rather than face their studies because of eroded values, adding that it is for this same reason that pipelines are being vandalised in the country.
He called on Nigerians to shun corruption and other social vices.
President Buhari said the disintegration of social values encouraged impunity and corruption in the public sector which ultimately led to the current economic recession.
The event was attended by ministers, state governors, and members of the judiciary.
See Photos from the Launch:
Credit: PUNCH