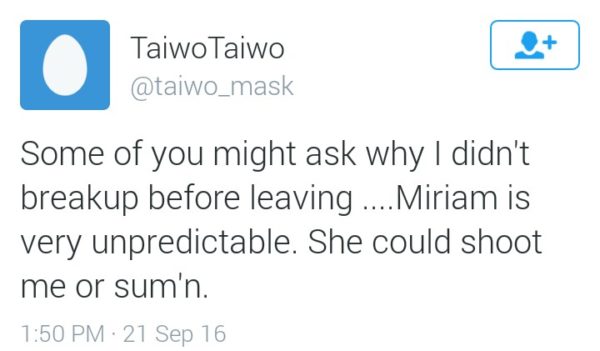 Earlier today, we put up a story of a heartbroken Nigerian lady, Miriam Shehu who took to twitter to call out her fiancé, Taiwo, who left after they were together for three years.
She shared how she found out about his traditional wedding to another lady on Instagram. Since she shared the story, TwitterNG reacted with people taking different sides.
Now Taiwo has supposedly come on Twitter to explain why he didn't marry her saying she did something shameful and unforgivable to him, he's no fraud and that he couldn't break up with her before leaving Nigeria because she could have shot him.
Read his version of events here: