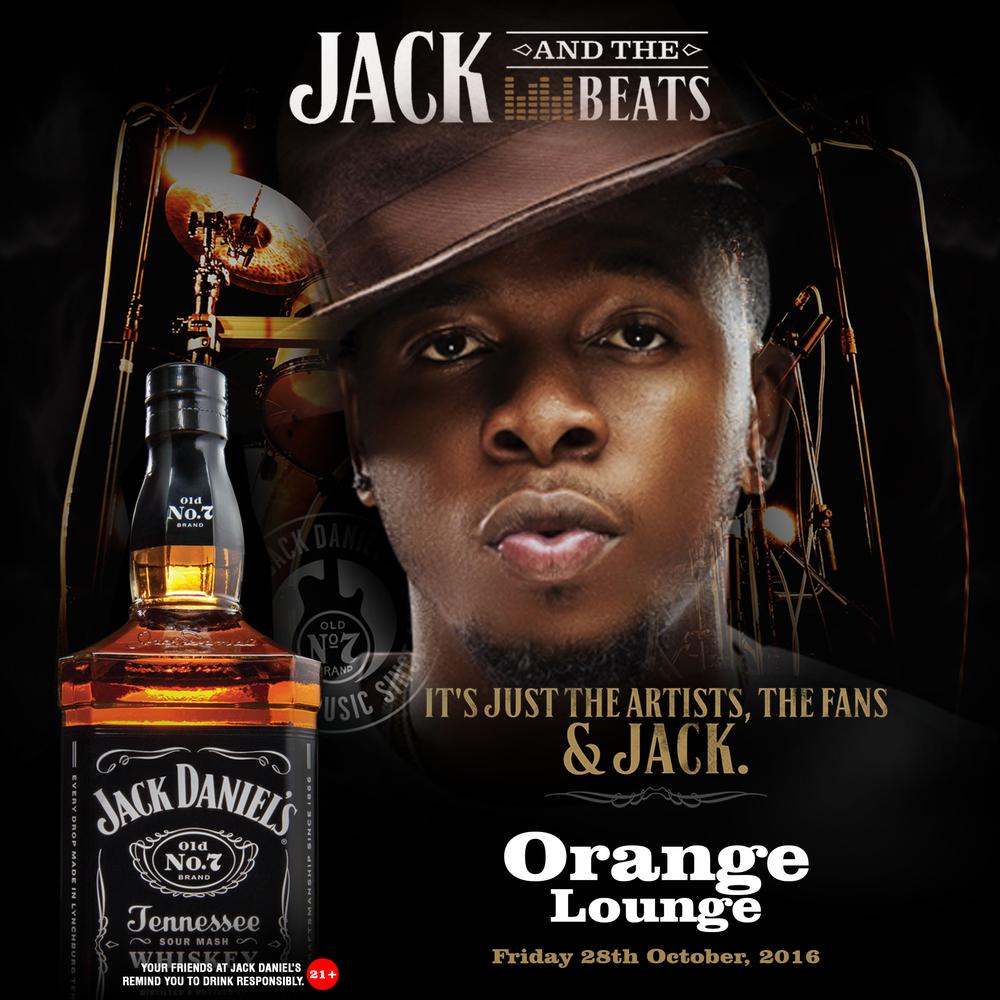 Orange Lounge is the place to be on Friday October 28, 2016 as #JackAndTheBeats is back in town once again. The last month edition held in NV Lounge featuring Cynthia Morgan, DJ Big N and Ben Foster and it was an exciting night.
The rock style themed party would make another stop in the town with Mr RT himself – Runtown alongside DJ Big N and Ben Foster on the hypes.
If you missed the past editions in your town, this is your chance this to experience Jack and the Beats party. So if you're in Owerri and looking for an unforgettable experience? This is the party to be at
Visit JackDanielsNigeria on Facebook,Instagram and twitter and see pictures from past editions and for more information and updates.
Date: Friday 28th October, 2016
Time: 10PM
Venue: Orange Lounge, Orio World Avenue, New Owerri, Imo State
Jack and the Beats is a continuation of Jack Daniel's 150-year heritage which includes a long association with music.
Jack and the Beats is open to only individuals 21 years and above. Your friends at Jack Daniel's remind you to drink responsibly.
______________________________________________________________________
Sponsored Content