A Beach Party like None Other! Get Ready for the La Casera 15th Anniversary Beach Party | Elegushi | 17th December 2016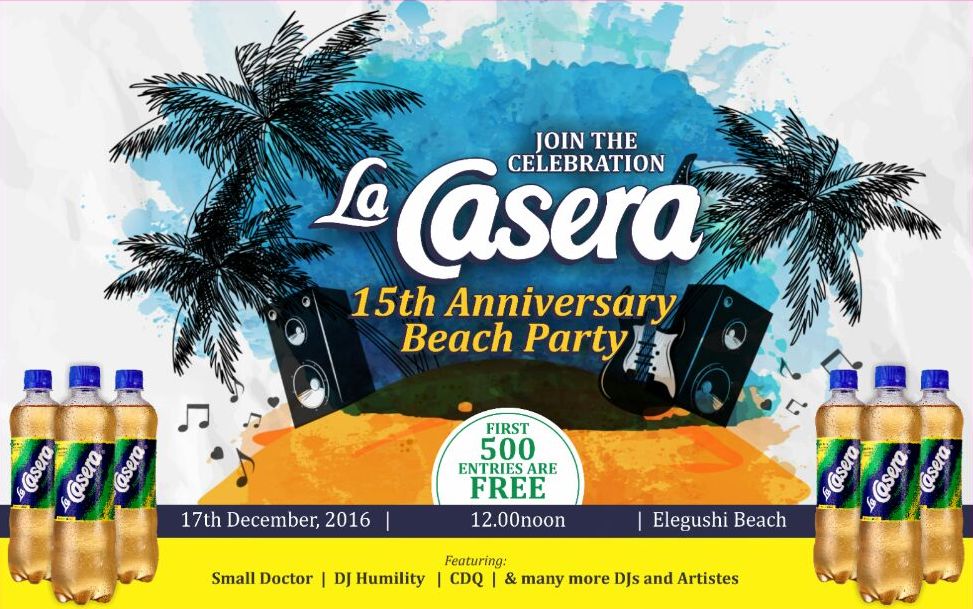 There is nothing like the thought of a beach party to get you all excited; the sand between your toes, the water around your ankles, the waves lapping against the shore, dancing to top hit tracks and live music.
Then join La Casera, Nigeria's favourite apple drink and first Carbonated Soft Drink (CSD) in PET bottle as it celebrates all of its consumers and lovers of the brand at the 15th anniversary beach party with DJ Humility, CDQ, Small Doctor and many more artistes.
Date: Saturday, December 17th, 2016.
Time: 12 noon
Venue: Elegushi Private Beach.
Entry:  Free for the first 500 people
It's going to be the biggest beach party that Lagos has ever seen; filled with fun and undiluted excitement.
__________________________________________________________________
Sponsored Content