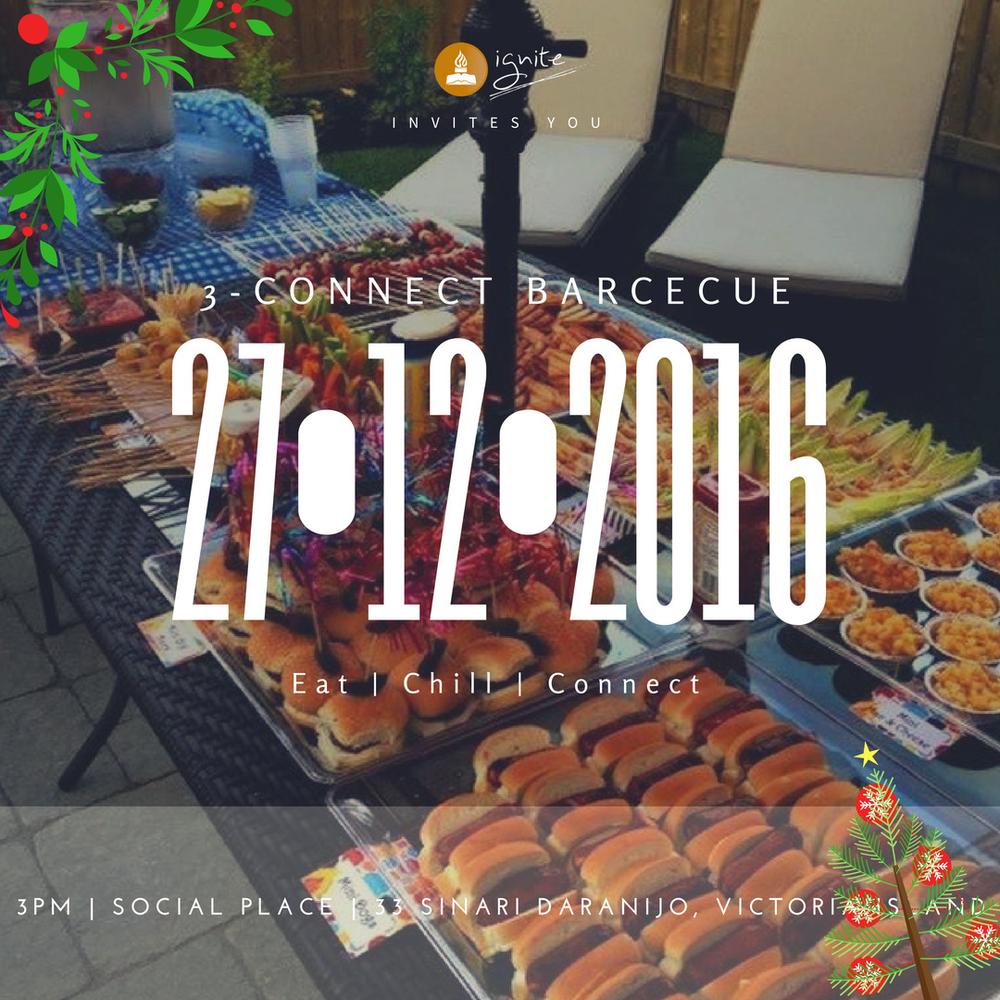 'Tis the season for rice and chicken!
Okay, we kid. But really, though, December is the season for music, parties and free food. From barbecues to weddings (more free food) and house parties (even more free food), the December turnup is always live (or lit, as everyone's saying these days.)
If you've come for any of our fellowships, you know that we also like free food. Which is why we're inviting you to our 3-Connect Barbecue Event this December, a gathering of young people: young entrepreneurs, young couples, young  music lovers and young foodies alike.
It's a relaxed hangout with music by DJ Vinnie, performances by Toju, Gamie and BNG, and as much barbecue chicken as you can eat. Let's chill and connect as we countdown to the New Year.
And, guess what, it's free. (Free to enter and free to eat!)
Date: Tuesday, December 27th, 2016.
Time: 3pm
Venue: Social Place, 33 Sinari Daranijo street, VictoriaIsland, Lagos.
So, who are these people sharing free-food this Christmas?
We are Ignite, the youth fellowship of Guiding Light Assembly. We are the young members of the GLA family: young Christians who love Jesus and are trying to figure out how to live the Word in an increasingly complicated world. We meet on the first Saturday of every month to eat, gist, ask a lot of questions and to find out what the Holy Spirit has to say about our everyday issues.
For more information, contact us:
Email: info [at] ignitegla [dot] org, ignitegla [at] gmail [dot] com,
Or via social media:
Instagram: @ignitegla | Twitter: @ignitegla | Periscope:@ignitegla | Snapchat: @ignitegla | YouTube: Ignite Gla | Facebook: Ignite GLA |
Blog: www.ignitegla.org