Nigerian parents' "let's sit down and talk" are legendary and effective!
28-year-old high achiever, Wande Olabisi, shared a discussion he had with his parents when he was about 10 or 11 years old after, as he called it, "a week of playing too much" at school; and a promise they made him make.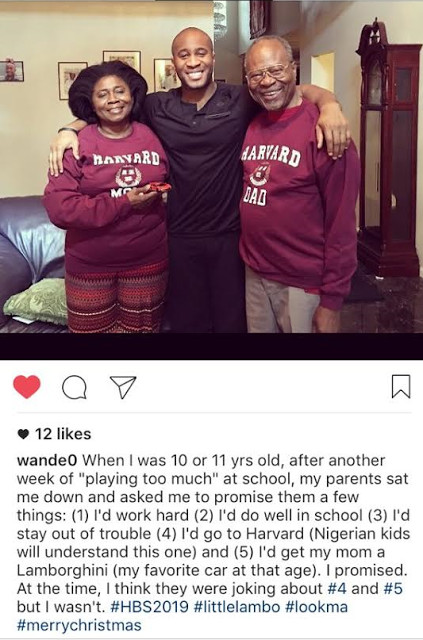 He recently fulfilled No. 4 of the promise, and his sister, Lara took to Twitter to share the news: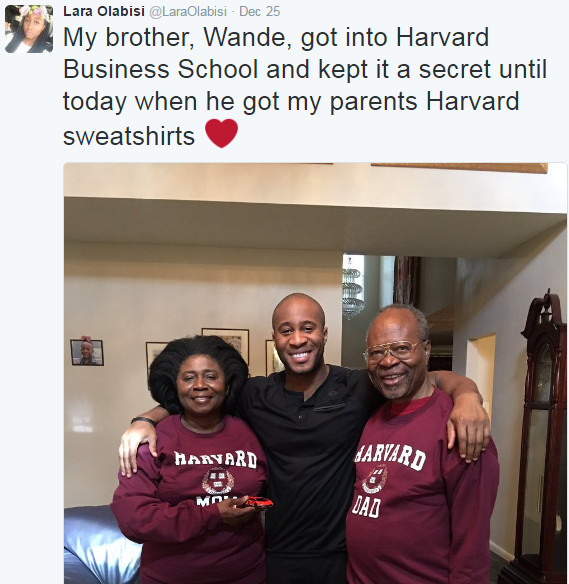 Wande has also cleared Numbers 1 – 3 off the list. He is a former professional baseball player for the San Diego Padres. He played college baseball at Stanford University. He is the first Nigerian-born player to be selected in the MLB First-Year Player Draft and the first to play affiliated baseball. Since his retirement, he has worked in Corporate America and is heading to Harvard Business School this fall.
Congrats!