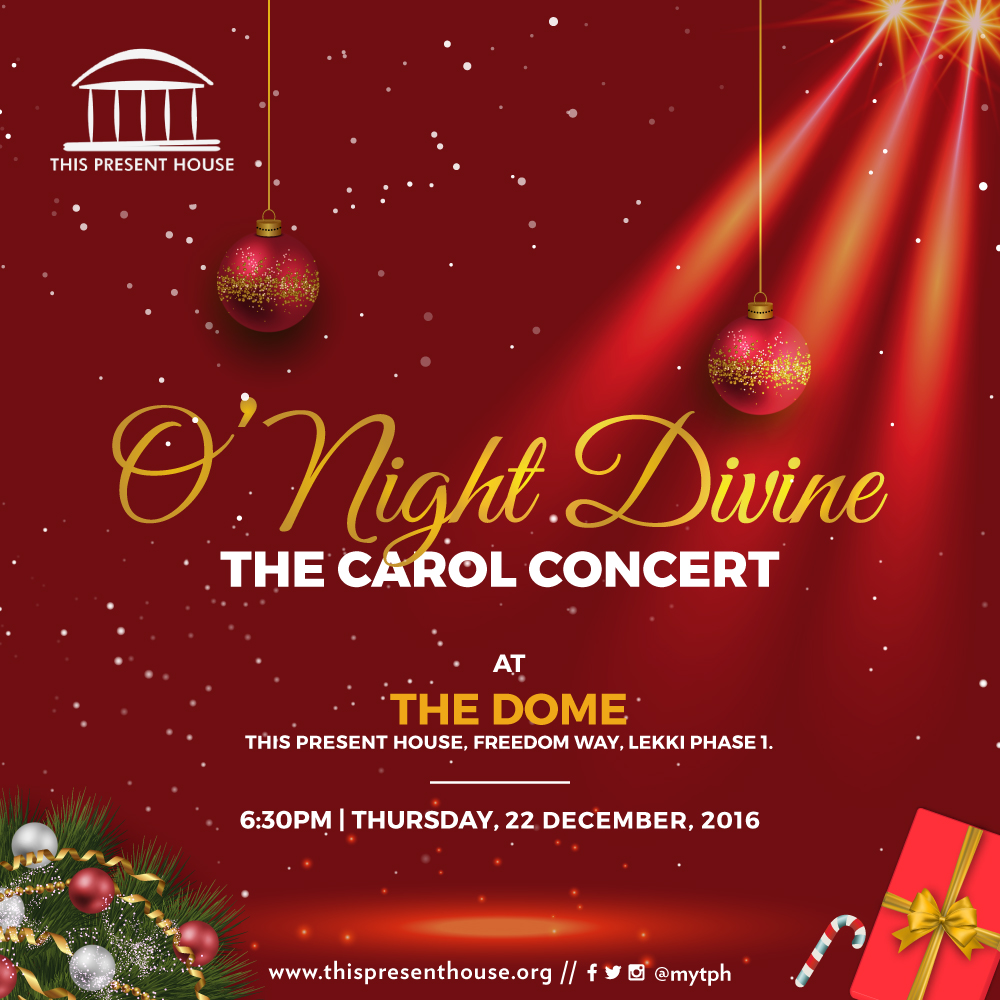 We are super excited!!! Come and celebrate this joyous season with us at This Present House. We have put together a fantastic event, which will give us the opportunity to celebrate the birth of our Lord Jesus Christ.
'O Night Divine' The Carol Concert at "The Dome" This Present House will hold today by 6:30 pm this evening.
Date: Thursday, December 22nd, 2016.
Time: 6:30pm
Venue: The Dome, This Present House, Freedom Way, Lekki  Phase 1, Lagos.
Join Nosa, Ige and Dare Justified and the LCGC (Lagos Community Gospel Choir) alongside other exciting minstrels who will minister at the event! Let us sing our favourite carols with family and friends!
Spread the word… Don't be told… It's not to be missed… Be There!!!