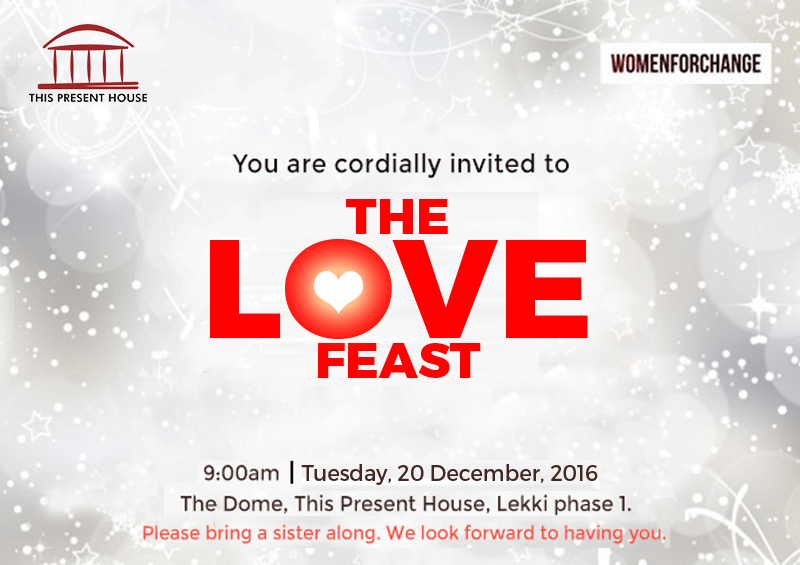 Ladies! It is tomorrow! The last Women's Breakfast Prayer Meeting in 2016 at This Present House is a Love Feast and it promises to be a fulfilling time. It is a gathering of Godly women, sharing love and working together for the Kingdom.
Get geared up to network and meet amazing women doing great things in their industries at the Love Feast tomorrow. See details below:
Date: Tuesday, December 20th, 2016.
Time: 9am
Venue: The Dome, This Present House, Freedom Way, Lekki Phase 1, Lagos.
The Women's Breakfast Prayer Meeting is hosted by the "Women For Change Ministry" of This Present House, a community of Godly and spirit-filled women driven by purpose to effect God-centered change in our families, relationships and the society at large.
So make sure you don't miss it!
If you cannot make it to the Dome, please click www.thispresenthouse.org for online streaming and follow @womenforchangeng  on Instagram for more updates.