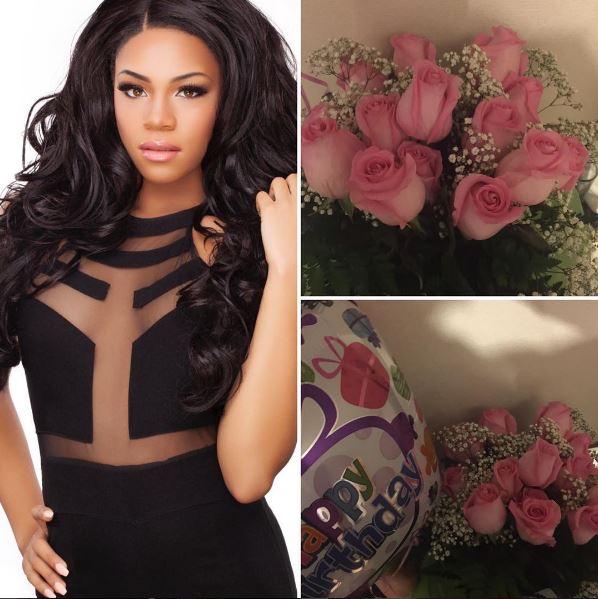 Seems like just yesterday when Regina Askia-Williams' daughter Tessa celebrated her 13th birthday (click here if you missed it) and now she's 15!
Tessa, who looks just like her former beauty queen/actress mother, is celebrating her birthday today and her proud mum took to her Instagram page to share a photo and the flowers for the birthday girl.
Regina Askia-Williams wrote:
There was a birthday today, 15 pink roses for a lovely little lady. Happy 15th birthday Teesa dear, God bless you today and always.
Happy birthday Tessa! See more photos of her below.