Listen! Aderonke Adebanjo Speaks to Life Coach, Lanre Olusola about Sex before Marriage, Sexual Compatibility, Homosexuality & More on The Love Chest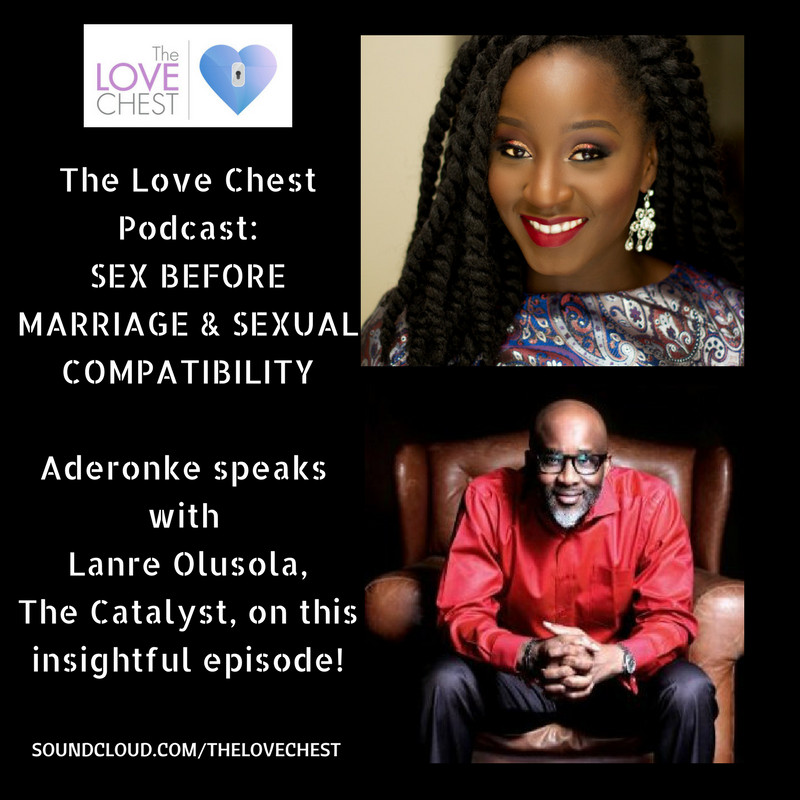 Aderonke Adebanjo is back with a new episode of The love Chest podcast.
In this episode, she speaks with Lanre Olusola (The Catalyst,) life, mind, emotions, and behavioral change coach.
They talk about Sexual compatibility and finding love, how to satisfy your spouse sexually, what happens when you have sex before marriage, homosexuality and more!