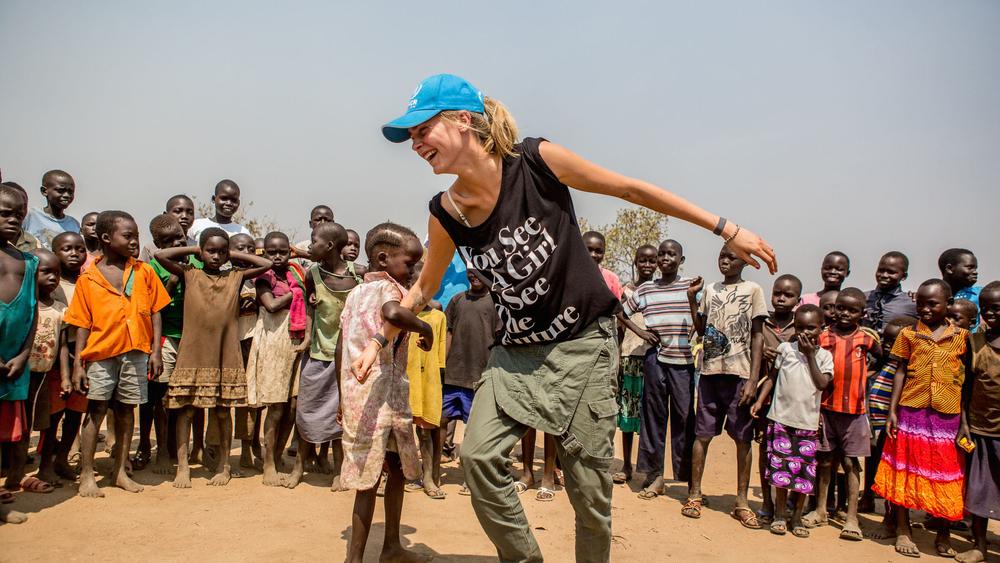 An exclusive travel diary from Uganda, where South Sudanese refugee girls want nothing more than to learn.
Popular British model and actress Cara Delevingne spent a week in Uganda, a trip she describes to Marie Claire as she "one of the most incredible experiences of my life." Cara was with Girl Up and UNHCR, the United Nations refugee agency, to learn more about what these organisations do in response to the refugee crisis and their plans to help provide education for refugee girls.
Girls forced out of their homes, girls who just want an education, girls who worry about being pressured to marry before they even hit puberty.
Their week-long trip began with visits to refugee entry points in northern Uganda along the border of South Sudan. They walked across the same bridges as the 460,000 refugees (an average of 2,000 per day) who have entered Uganda in the last six months alone.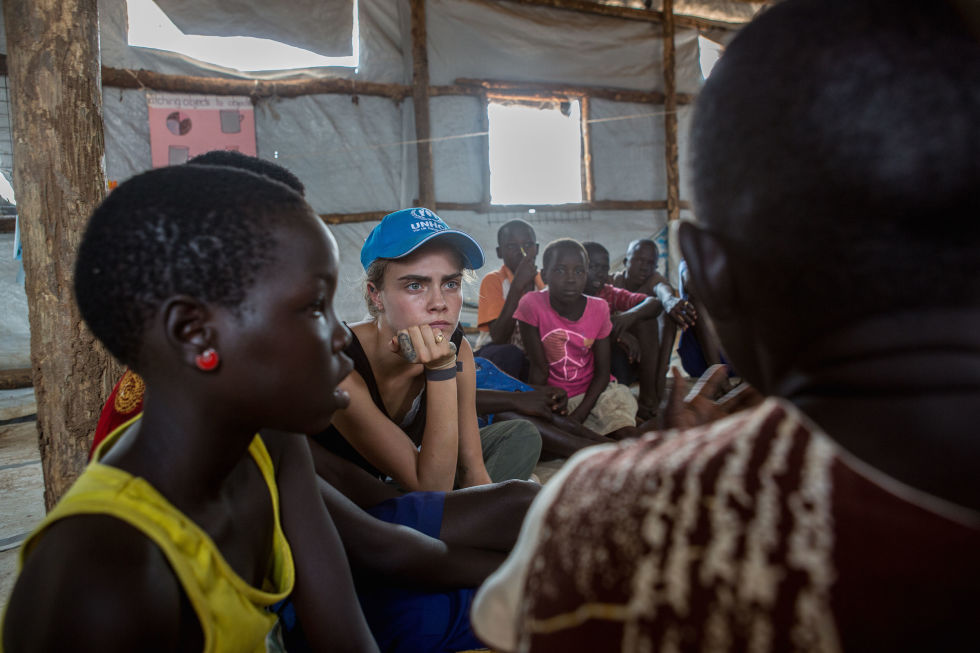 At Bidibidi refugee settlement, I got to sit with a class of girls who shared their stories of fleeing home in South Sudan and talked openly about what they need to continue attending school. There was one girl, she had this incredible fire, and this very strong voice when she said, "It's very simple. This is what we need: We need books. We need uniforms." That's when it hit me. What they need seems so easy, so small to us, but it's so important to them. It makes you feel spoiled because all they want is an education, and that's something so many of us take for granted.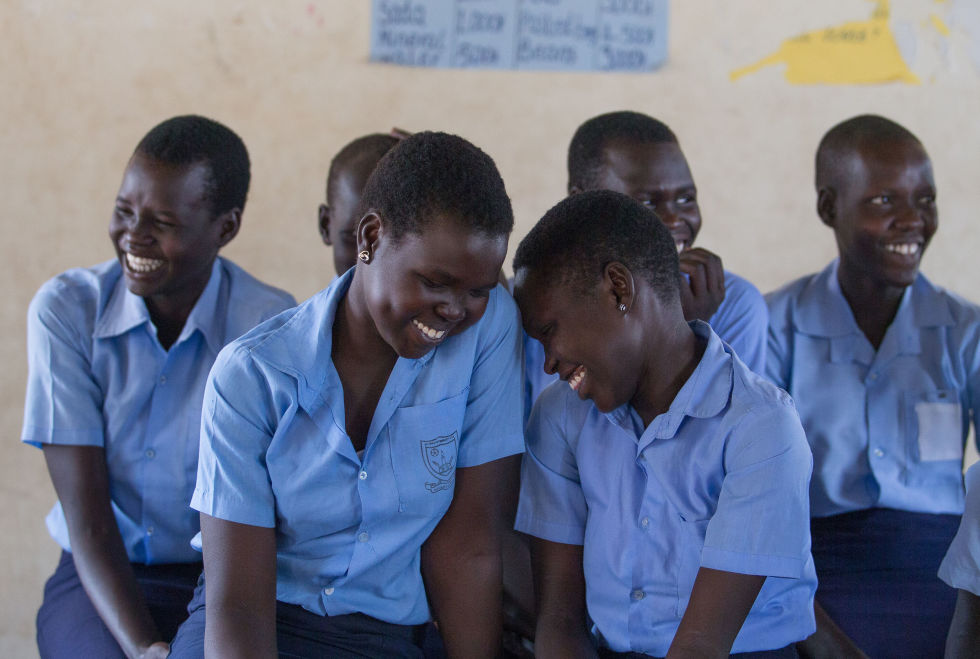 The eighth-grade girls at Nyumanzi refugee settlement stood out to me because they could have been middle school girls anywhere in the world. They kept huddling and laughing together when we tried to talk to them as a group. After a bit, I turned to Girl Up deputy director Anna Blue and said, "Let's dance!" I got in the front of the room, and we started teaching them the electric slide. We even did a mannequin challenge:
They even did a mannequin challenge
Read more here