Designer and Stylist Tokyo James showcased his recent collection at the South Africa Menswear Week which he titled 'Son of God'. His inspiration, which he exclusively told Bellanaija Style, can be read here.
The general vibe of Tokyo's collection was dark, as it featured lots of black leather coats, as well as rich brocades and sequin-embellished jackets, accessorized with leather helmets and backpacks.
See the collection below.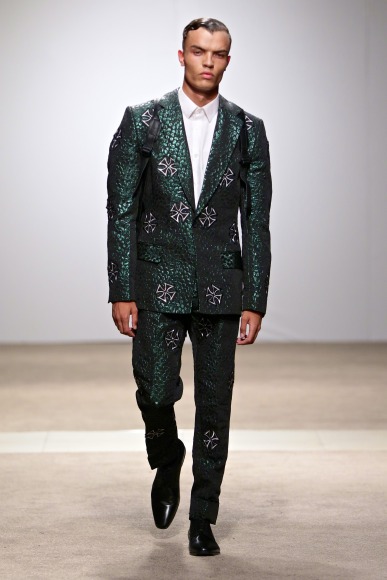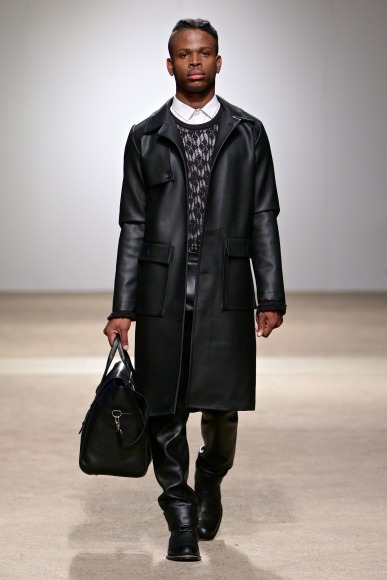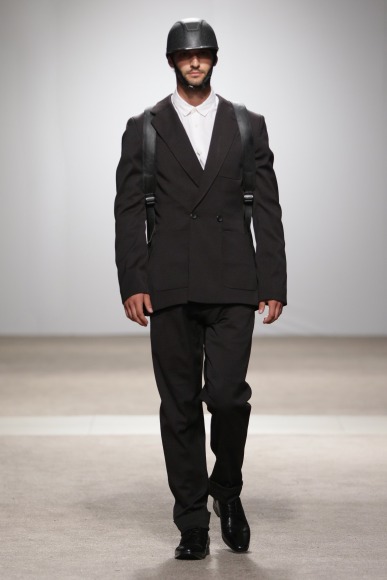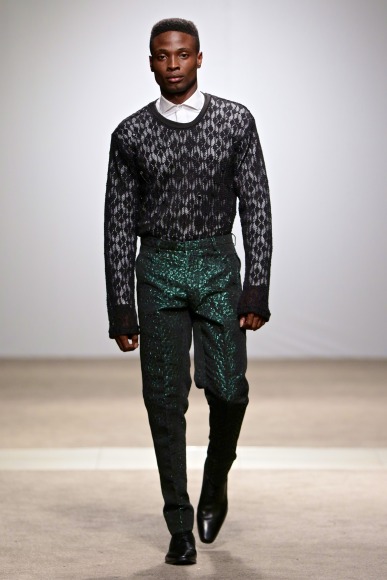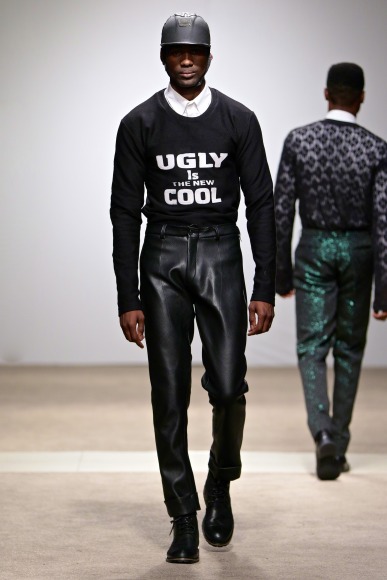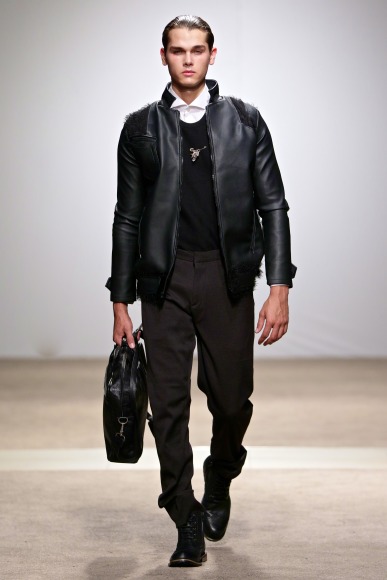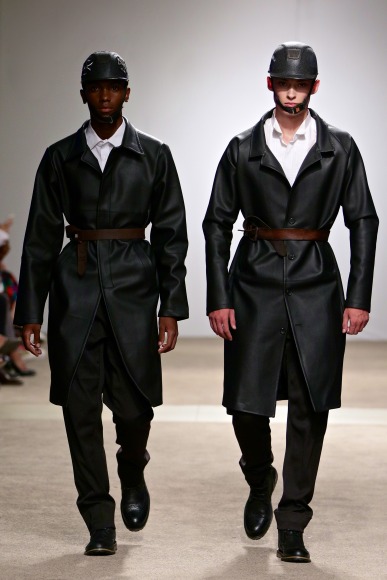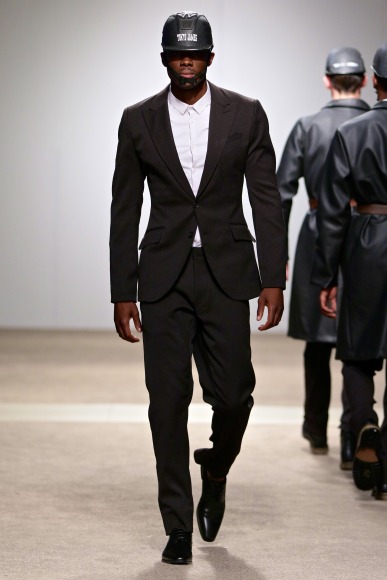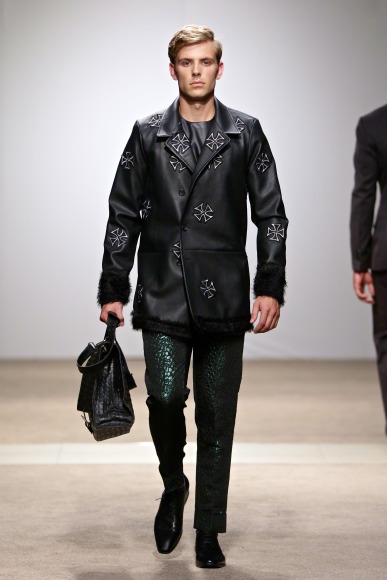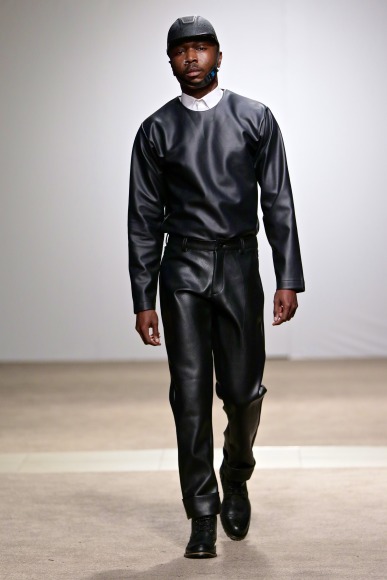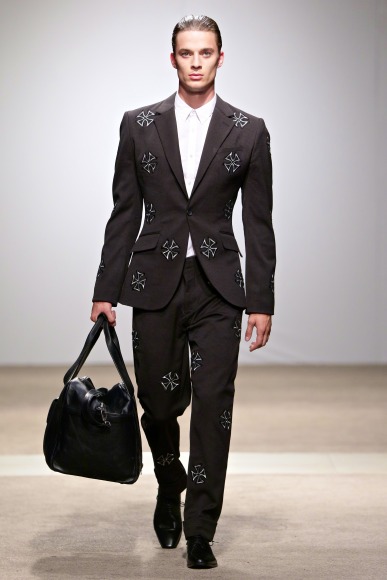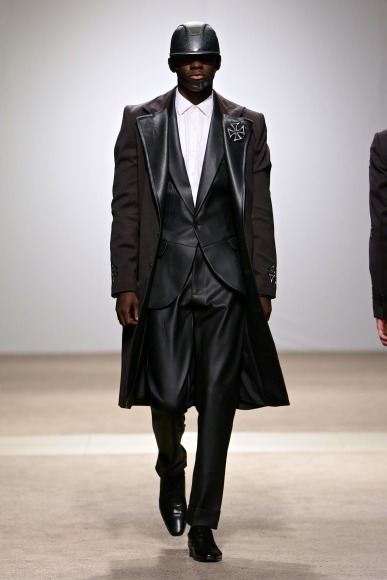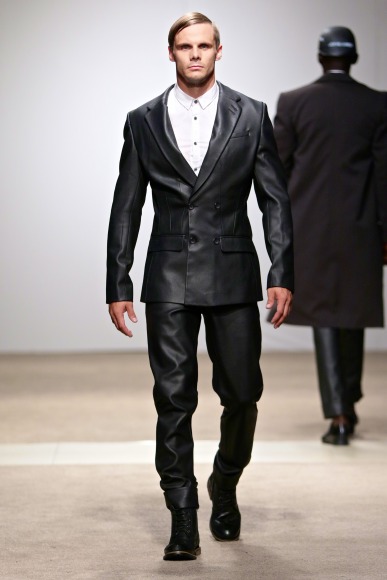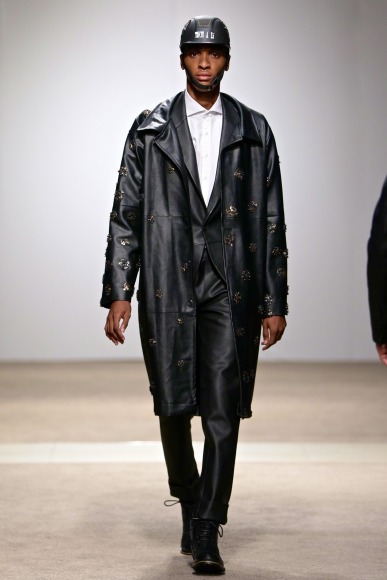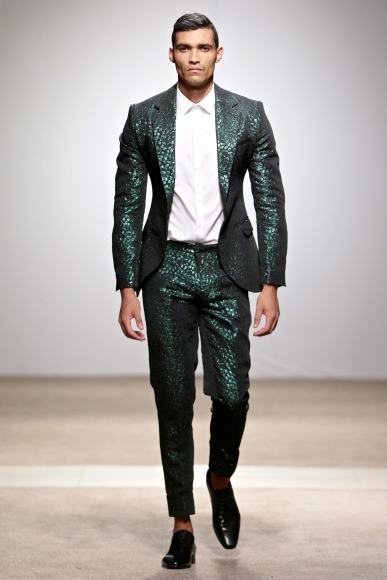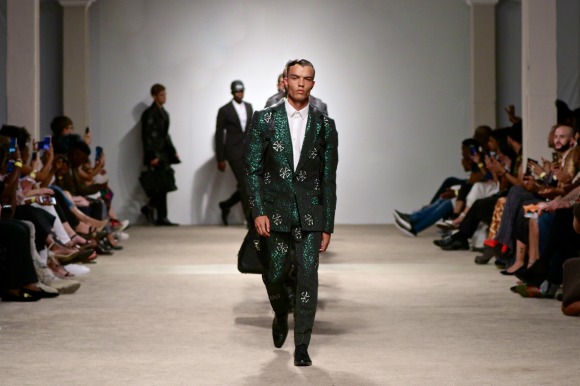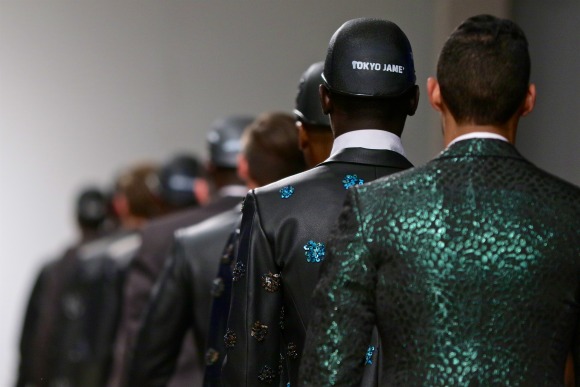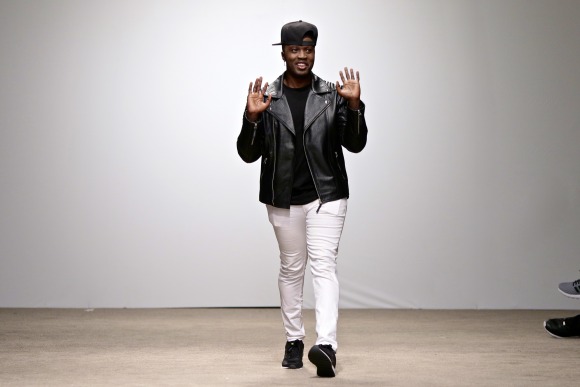 Source: SDR