#BBNaija: Day 11- Speech time, Tensions & Backstabbing
Did you watch Day 11 of the Big Brother reality TV show?
If you didn't, we've go the highlights for you!
..
Getting shirty with it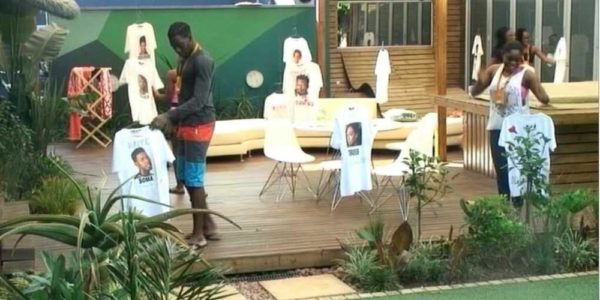 Last night's Diary Sessions were interesting as Biggie asked the Housemates to reveal something about their fellow Housemates and they had to write it all down on a piece of paper.
This morning, Biggie snuck in t-shirts with the Housemates faces on and quotes from their fellow Housemates.
These were:
CoCoIce – Uptight, emotional, deceptive, rude.
ThinTallTony – Desperate, strategic, unpredictable.
Efe – Power hungry, suspicious.
Uriel – Slick, back-stabber
Gifty – Soft, unhappy, two-faced
Marvis – Calm, original yes/no
Bisola – Aggressive, Loud, amazing.
Soma – Naive, trusting, sweet.
Miyonse – Selfish, not loyal, lonely.
Bassey – Fun.
Kemen – Actor, attention seeker.
TBoss – Attractive, arrogant, proud.
Debie-Rise – Diva, cruel Joker.

With some negative things said about some of the Housemates, some weren't happy about what had been written about them. TBoss and ThinTallTony didn't agree with what was said about them but Bisola agreed with what was written because she said that she had back-stabbed CoCoIce.
Parliamentary rules
Igwe was called into the Diary Room to receive two instructions from Biggie. The first was for Efe to show the Housemates clues to help them in their search for the Green Advantage card which Biggie's Ninja hid yesterday in the Conspiracy Room. The first clue was a picture of the Big Brother logo and the second clue was "Do you know that color printing actually started as far back as the 13th century?" which left everyone none the wiser, including a confused Igwe.
Then it was time to announce the latest Task, a parliamentary session this evening between the Haves and the Have Nots. Each team would have to prepare a short statement on why the Supreme Leader, Igwe should or should not remain in power. Biggie warned Efe that he hoped that he had not entirely abused his power and told him that he was also to prepare an argument on why he had been a good ruler.
Debie-Rise was not left out as she was instructed to lead the Have Nots and Biggie reminded her that her Task was to stage a coup détat against the rule of the Igwe.
More Clues, More Confusion

Pandemonium broke out in the House as Efe accused CoCoIce of undermining his authority when she retrieved the card from the box that was the first clue that the Igwe read out this morning. Uriel had been given the card by CoCoIce and had walked around the House saying that she thought that it was the Green Advantage card. Things got heated as CoCoIce defended her actions while Igwe was telling anybody who would listen that he was not happy with her and that she was "undermining" his authority.
Biggie cooled the waters by calling the Igwe into the Diary room where he was presented with further clues on the whereabouts of the card. Igwe gave three new clues which Efe read out:
Clue 2: What is lost remains lost, what needs to be found remains to be found.
Clue 3: In any exercise, results come when you rest.
Clue 3: Today is a chilly day, stay warm.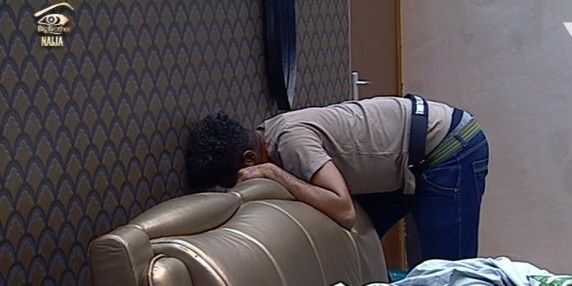 This got the Housemates searching again for the ever elusive Green Advantage card.
Housemates Freeze

Biggie decided to get the Housemates working today by getting them to wash the windows in the House. It was a good way to lighten the tension that had been building in the House which threatened to spill over when Efe accused CoCoIce of undermining his authority. Some of the Housemates took to this task with great relish as they were able to gaze lovingly into their own reflection.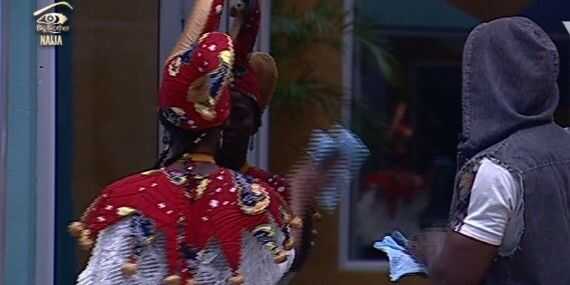 While the Housemates were busy, Biggie's voice rolled out "Housemates, freeze" which most of them duly did, with a few exceptions. Biggie kept them in their freeze poses for a long time but one ore two people giggled and moved, which was not lost on Biggie. After what seemed like hours he told them that they could unfreeze but that CoCoIce,
While the Housemates were busy, Biggie's voice rolled out "Housemates, freeze" which most of them duly did, with a few exceptions. Biggie kept them in their freeze poses for a long time but one ore two people giggled and moved, which was not lost on Biggie. After what seemed like hours he told them that they could unfreeze but that CoCoIce, Miyonse, TBoss, Debie-Rise and Bisola had disobeyed him and they were to freeze again while Biggie informed the others that they had completed their task of washing the windows.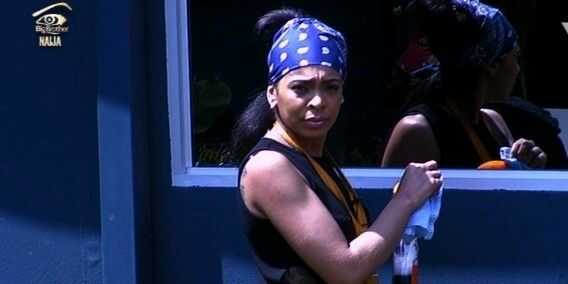 To teach the naughty Housemates a lesson he made them freeze again for even longer than the first time. Eventually Biggie told each Housemate, one at a time to unfreeze. With the parliamentary session coming up, the housemates paired off in their groups of the Haves and the Have Nots to discuss the upcoming debate session about whether or not Igwe should keep or lose his Supreme Leader status.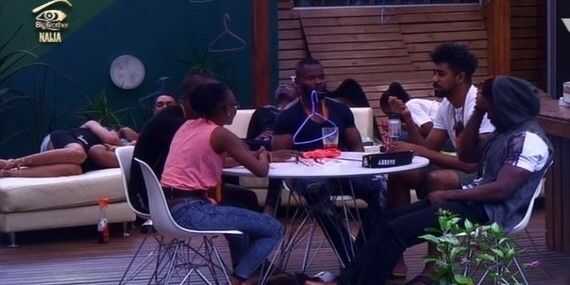 Efe had been rubbing some people up the wrong way with CoCoIce especially aggrieved following their earlier spat where he had accused her of undermining his authority. TBoss and Miyonse had spent some time earlier alone discussing strategies on how to usurp the crown from the Igwe.
 Mounting Tension and Backstabbing
Uriel

Uriel was furious with Cocoice after this morning's incident where she tried to frame her for something that she didn't do, namely, stealing a card out of Efe's box. What made matters worse was someone used the "Dirty Laundry" task as an opportunity to write backstabber on her T-shirt and she thinks it was Cocoice or Tboss. She shared that she's not fond of Gifty either. Uriel also expressed great frustration with the fact that Kemen is pursuing her. "Why is it only me that you want to come and understand!" she exclaimed after Biggie inquired. She concluded by saying she believes he's just "digging for information."
Bisola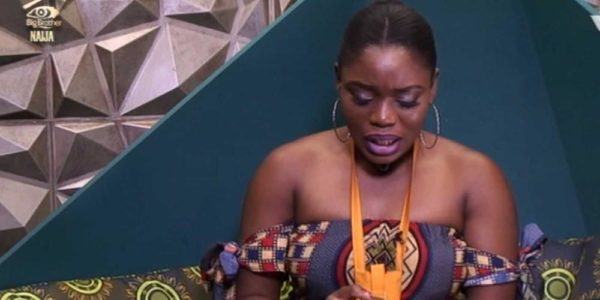 Bisola said everyone was a bit on edge after this morning's dirty laundry challenge but says the only thing that bothered her was being described as aggressive. She later acknowledged that she was just loud and unafraid of expressing herself. Like a lot of the other Housemates, Bisola struggled to find the advantage card and said she was feeling weary. Biggie had to interject and remind her that "nothing good comes easy!". With regard to last night's challenge, Bisola felt that TTT was the only one who had made her feel special and the other guys didn't really get the meaning of the word' "woo".
Soma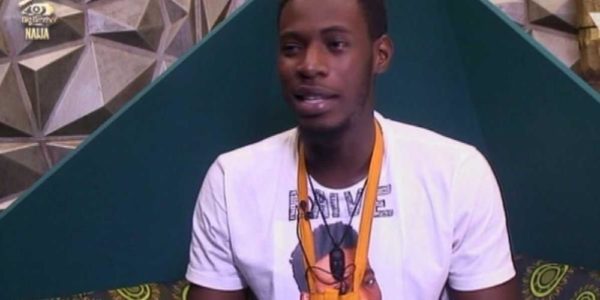 Soma felt the energy in the House was tense after Cocoice and Efe's fight. Like everyone else, he hadn't been able to find the card or figure out the clues Biggie offered. He seemed to be more fond of Efe as an Igwe and admired how he'd remain fair, forgiving and lenient even after Cocoice threatened his future in the House. "He hasn't exacted revenge" Soma exclaimed. When quizzed about Gifty he confessed that things had gotten more intense between them. He then attempted to described their kiss as a "peck on the lip" but Big Brother checked him saying he saw everything and it was "way too long" to be a "peck"! Soma blushed and giggled before adding, "That's how we peck in my village o!" and ending off his session.
Efe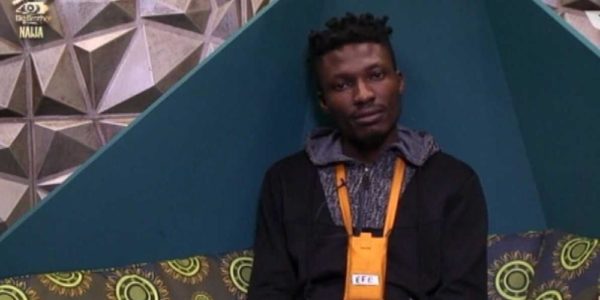 Efe confessed that he was being vigilant and suspicious of everyone because, like a military leader, his subjects were trying to overthrow him. He did, however, feel that everything had been fine until Cocoice and Uriel started scheming and manipulating people to try and stage a coup! Naturally, Biggie wanted to know how he felt about the looming eviction and why he should stay and Efe was quick to reassure everyone watching that he was a good player who deserved to stay longer. He concluded by touting his a great personality and intelligence.
Miyonse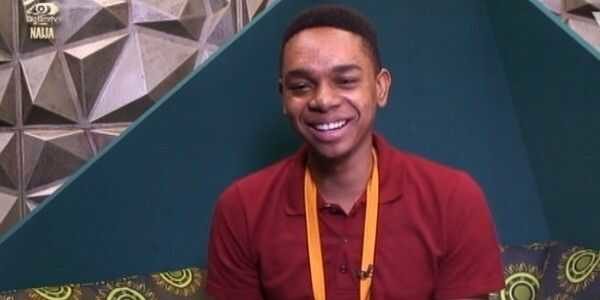 Miyonse thought the energy in the House was high as all the "Have Nots" were raring to go and ready to take on the Igwe! He also thought that Efe was very distracted because he's up for nomination and therefore, vulnerable. When quizzed about last night's task he thought he got favorable responses from all the ladies. "Are you a ladies man?" Biggie retorted, to which he surprisingly answered "No". Unlike Efe and Soma, Miyonse was extremely confident about his chances and said he was "definitely not going home this Sunday!" He then added that he and TBoss were the most interesting pair in the House and the viewers wanted to see how the story ends.
A brutal debate
The Haves and the Have Nots took each other on in a heated debate in order to determine whether Igwe Efe had done a good enough job as leader, to stay in power.
Efe himself opened the occassion reminding the Housemates that even though his reign came around as a result of selfishness and desperation all the Housemates would have done the same thing! He also reminded them how generous and fair he'd been.
The case against Efe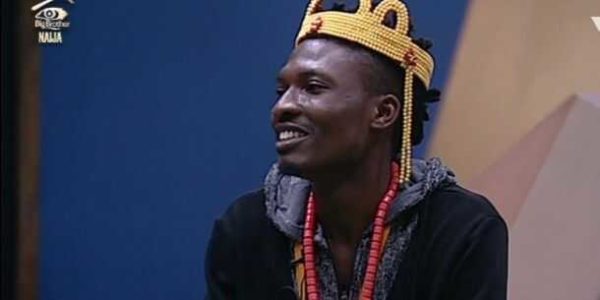 The Housemates actually accepted Efe's argument that he was desperate but were quick to point out that these failings as a leader were the real problem, not how he came to reign. Many of the Have Nots felt that he just didn't do enough to improve their circumstances. Debie Rise said point blank that he had the power to lead but followed "dumbly'!

Miyonse then kicked things up another notch calling Efe "a good man" just "not a good leader". He also rubbished all of the praises Efe had received calling them "tales of selective kindness". The Have Nots cheered him on as he wrapped his argument by stating that the Igwe was a leader who "gives a goat and takes a cow!'
The former Igwe Cocoice delivered the last blow letting Efe know that he had to have a mind of his own. "You don't come to power and then follow my rules!" she quipped as people screamed "Heh, abomination!". However, she wasn't on the side of the Have Nots for long as she soon took a stab at Miyonse. The room erupted in laughter as she confessed that she'd made him a Have Not because he had no focus and was always "frolicking with his lover!"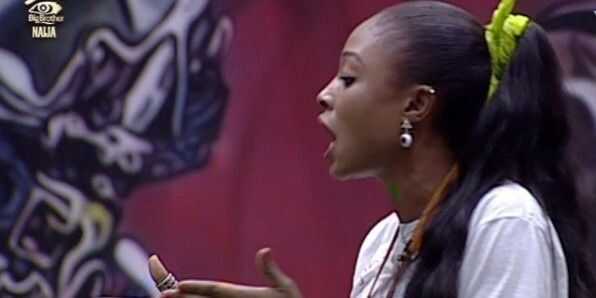 The case for Efe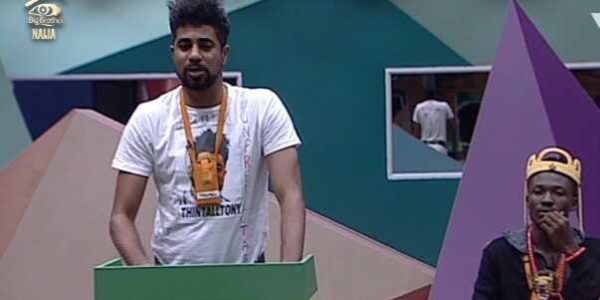 Despite being a Have Not, TTT gave an earnest account of how he met Efe and immediately bonded with him! He described his friend as humble and generous stating the fact that Efe didn't immediately sleep in the Royal bed after becoming supreme ruler. He did confess that "he wishes for more" but made it clear he was Happy with Efe leading. Then came a curve ball!
The case for Gifty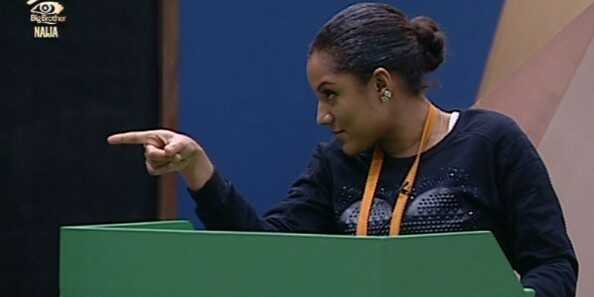 Gifty took everyone by surprise when she got up and started campaigning for herself. She admonished Efe for not "listening to the cries of the people", for keeping his bed mate TTT a Have Not and denying Miyonse the privilege of being with his "lover"! She then assured her fellow Housemates she'd listen and not let the "pride of the crown" corrupt her to raucous applause!