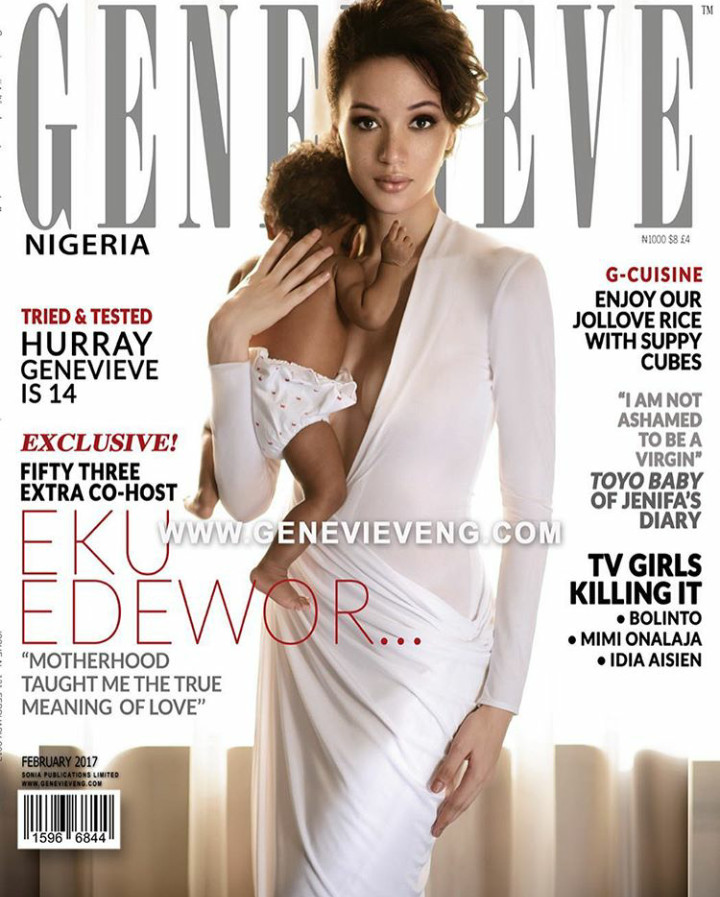 Beautiful!
Actress, Model, and TV personality, Eku Edewor stuns with her daughter on the February issue of Genevieve magazine.
In the Issue, she talks about the beauty of motherhood and not being under the pressure to get married. She also opens up about meeting her fiance Chini Odogwu, as well as the separation of her public and private life.
The issue hits stands this week.
Cover Credits
Photography: Chini Odogwu | @chini_studiowellbrook
Styling:Ifeoma Odogwu | @hyperfashun
Cover Outfit: Ejiro Amos Tafiri | @ejiroamostafiri
Makeup: MaryJane for Zaron | @maryjaneohobu
Hair: Bernard Smiles | @bernardsmiless