Did you watch Day 54 of the Big Brother Reality TV show?
If you missed it we've got the highlights for you!
..
Saturday Surprises: A massage and wedding pictures
ThinTallTony and Efe's surprise massage was not the only trick Biggie pulled out of his sleeve today.
The two Housemates woke up to two masseuses waiting to pamper them, courtesy of Biggie, as ThinTallTony's reward for winning last night's PayPorte Arena Games. He picked Efe to share his prize with and it was only this morning that they were told of the prize. They wasted no time and headed straight upstairs, slipped into the bath towels and let the masseuses do their magic.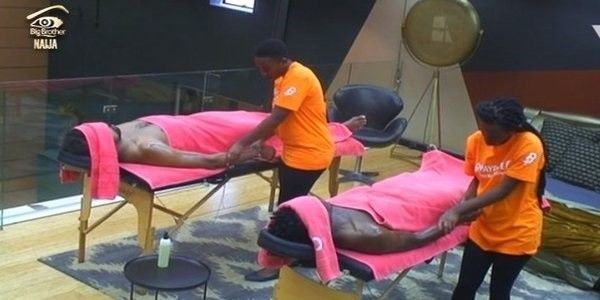 It was only after lunch that Biggie pulled the second surprise. While the Housemates were going through the box containing their most precious items, the ones they handed over to Biggie earlier this week, they stumbled across a stack of pictures. They were immediately sent down memory lane, as they saw pictures of the Big Brother wedding, where Marvis and Efe tied the knot.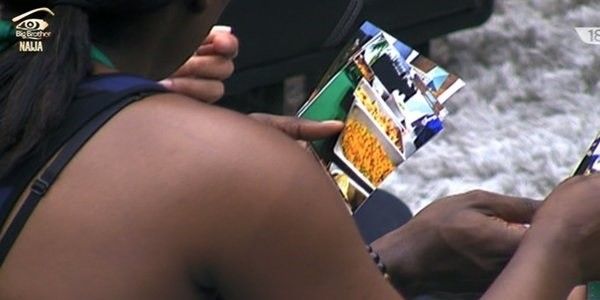 Creatively Accessorize your Party Room
The Housemates were getting mentally prepared for the Saturday Night Party and Biggie had earlier sent them some party décor and props to beautify the party Room. And with the clock winding down, Biggie felt the Housemates needed to let their creative sides run wild in the Party Room.
Biggie instructed the Housemates through a Brief read out by the Obong that though the earlier supplied party décor was white, the Housemates had received their Payporte outfits which had elements of traditional prints and the Housemates now needed to accessorize the Party Room accordingly.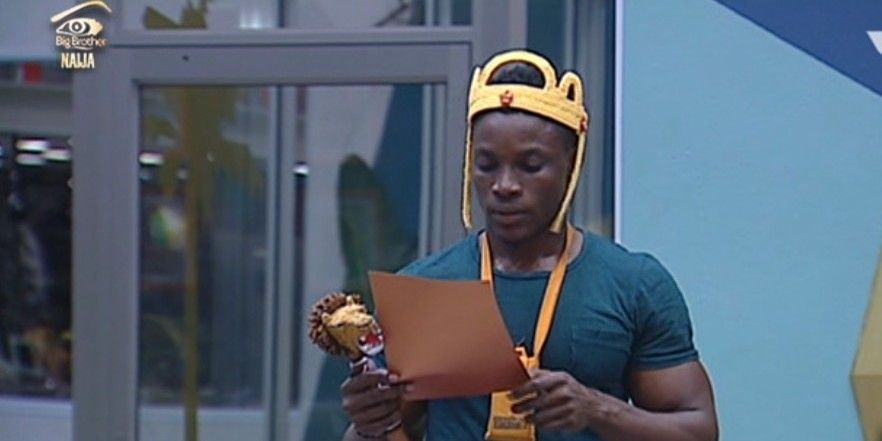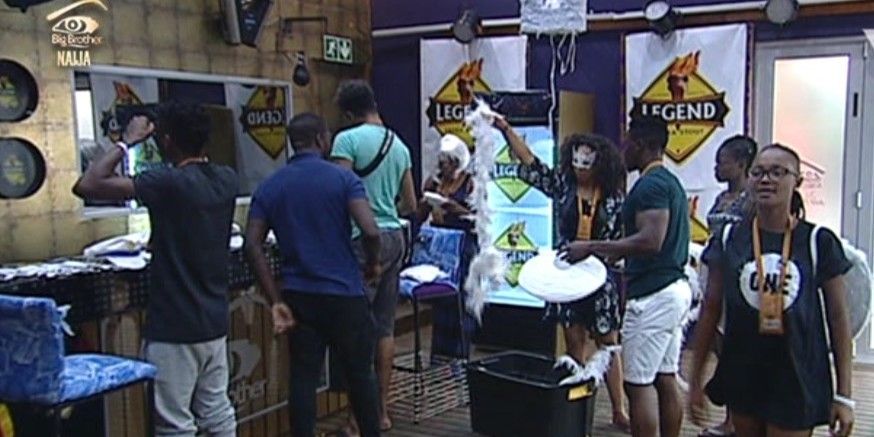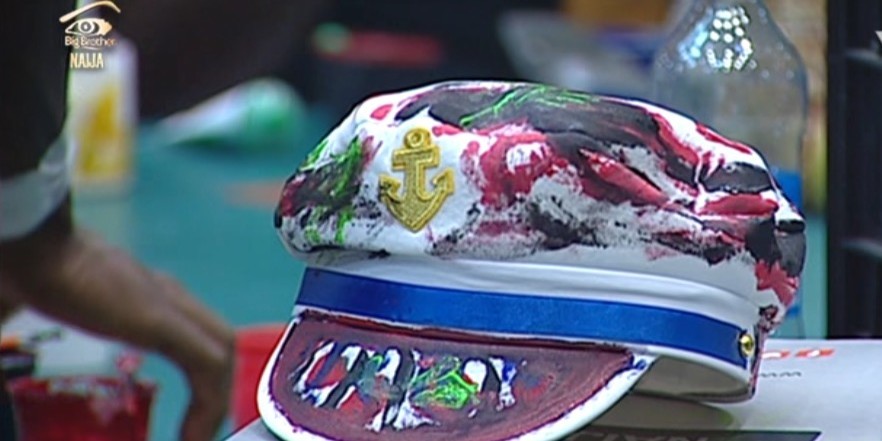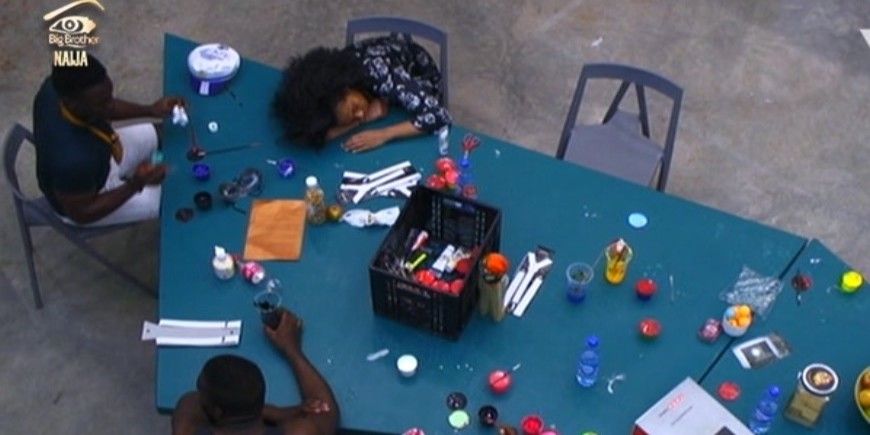 Biggie sent them a box of paints and paintbrushes and requested that the Housemates tap into their creative sides to not only decorate the props and décor elements in such a way that expresses their personalities, but to complement their respective cultures and the garments they will be wearing tonight at the Party as well.
Party Room Shenanigans
The Housemates got a slow start today and took things as slow as possible. It would seem like they were saving their energies for the Party Room. This notion seemed to be confirmed judging by the fervour with which they decorated the Party Room in preparation for the Party later tonight.
As soon as the Payporte sponsored outfits arrived in the House, the die was cast and it was all systems go till 9:30pm WAT when the Party Room doors would be thrown open. With Legend Stout supplying the refreshments for the night and with DJ Crowd kontroller on the ones and twos, there was no telling how LIT this party was gonna get.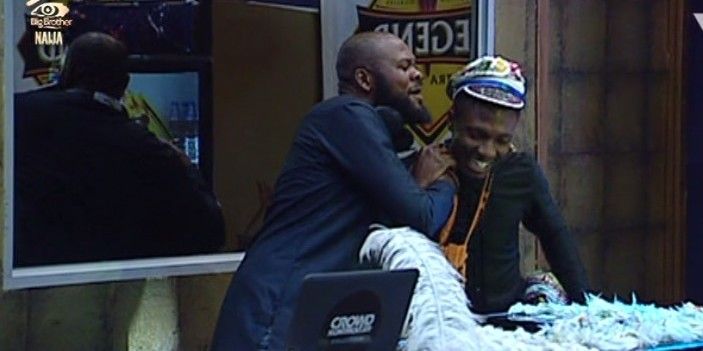 It seemed like a well-deserved de-stressing time out for the Housemates after the hectic week they have had, not discounting the anxious tensions that may have arisen from being up for possible Evictions for some of them.